The famous Pizookie is part pizza and part cookie, but all irresistible. Like the warmest, gooiest cookie you could ever dream up, try to resist eating the whole pan.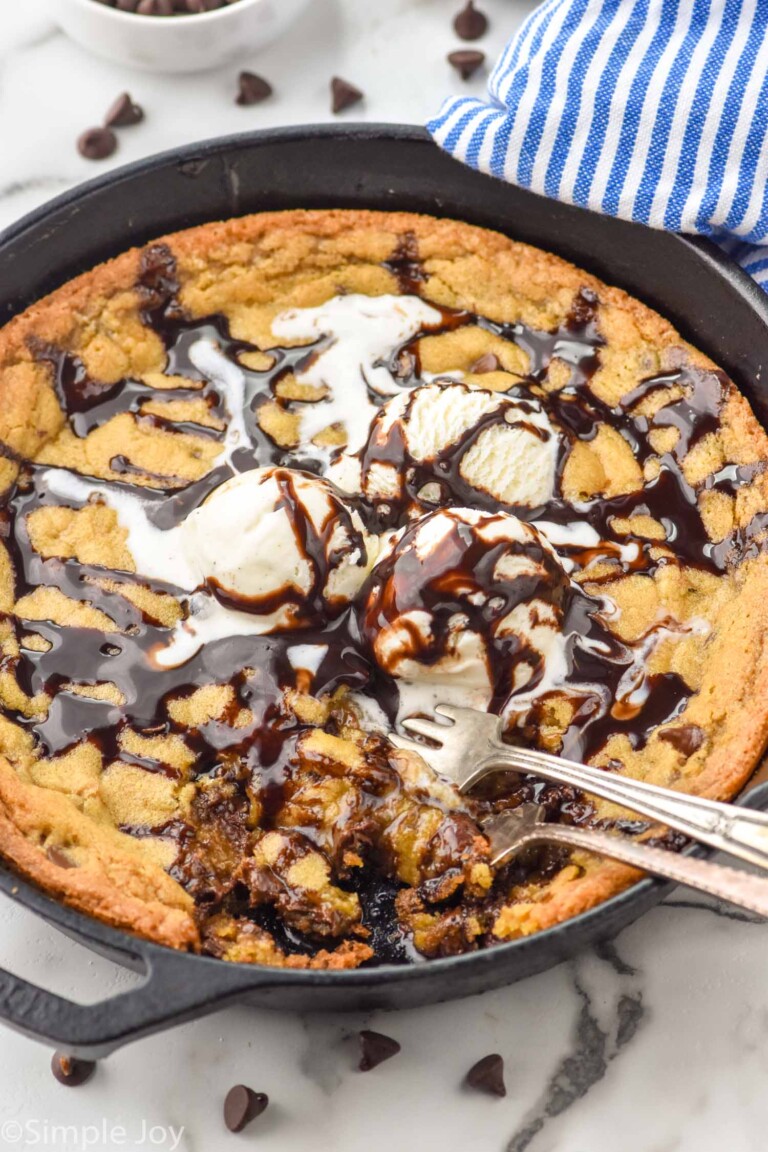 There is almost nothing as enticing to me as cookie dough. But a gooey slightly underbaked cookie also has my heart. In this amazing Pizookie recipe, we are getting a warm underbaked cookie in the form of a shareable dessert. Okay, it depends on what kind of day you had if you want to share.
This recipe is perfect for celebrating just about anything at home. It is easy to make and will become a hit!
What is a Pizookie
The pizookie first originated at a restaurant called BJ's. The name is meant to represent the combination of a cookie and pizza that is cooked in a cast iron skillet like a deep dish pizza. It is a little undercooked, and best eaten right from the skillet with forks – like a group dessert. One bite will have you convinced that it is your new go-to dessert.
How to Make a Pizookie
This is a brief overview to show you how easy this pizookie recipe is. For the full measurements, be sure to see the recipe card at the bottom of the post.
Prepare the cast iron skillet. Grease a 10.25 inch cast iron skillet with butter. Read below for my recommendations on cast iron skillets.
Whisk together the dry ingredients. In a large bowl combine the flour, baking soda, baking powder, and salt.
Beat together the wet ingredients. Cream the butter and sugar, then add in the egg, egg yolk, and vanilla extract.
Add the dry ingredients and chocolate chips. Add the flour mixture (see my tips below) and then stir in the chocolate chips.
Add the dough to the skillet and bake.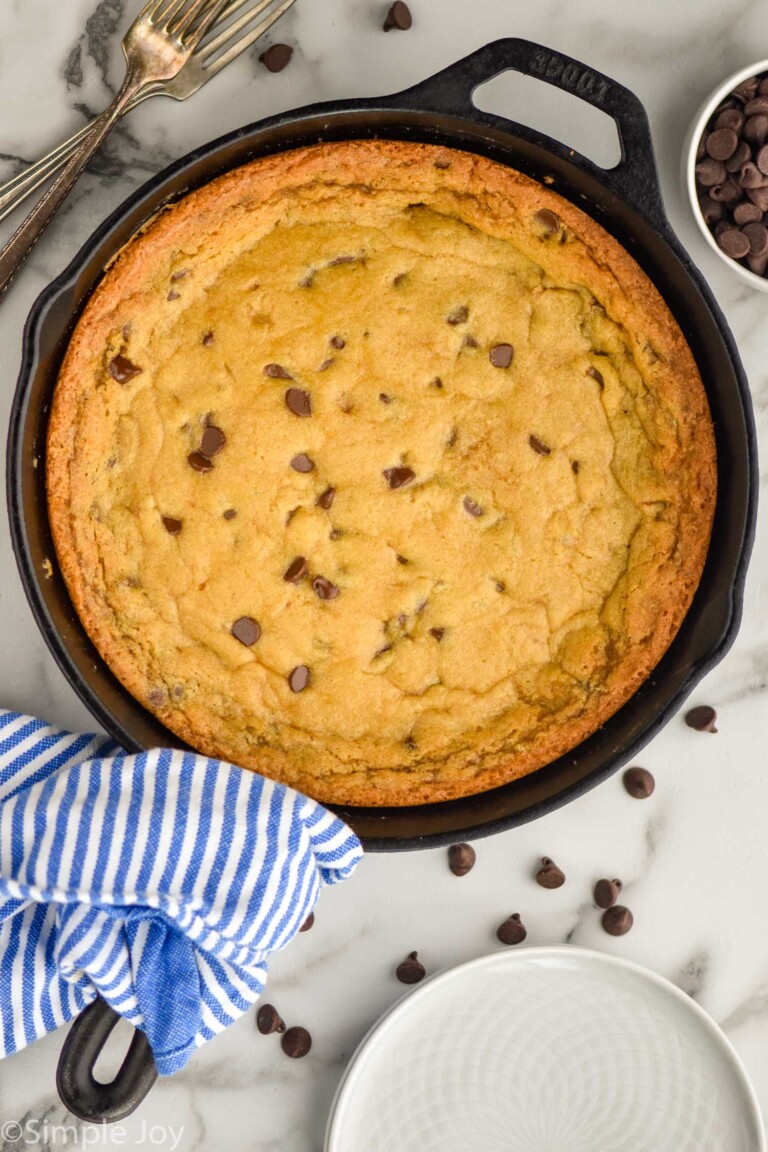 Cast Iron Skillets
I love our cast iron skillet. It is my favorite way to cook bacon, and it is great for dishes that need to go from the stovetop to the oven.
What Cast Iron Skillet to Buy
I have had the best luck with our Lodge Skillet. When taken care of properly, it will absolutely stand the test of time. I suspect that it will be around far longer than I will be.
Cleaning Cast Iron Skillets
Caring for a cast iron skillet is important. They come preseasoned and don't need to be scrubbed in the way that you are used to scrubbing other skillets. All you need is to use a small amount of soup, and a cleaning brush. Then dry the skillet, and wipe it with a small amount of oil. See more detailed instructions here.
TOP PICK
Cast Iron Skillet
This Cast Iron Skillet is a work horse that will last you for years. It is perfect for so many different recipes.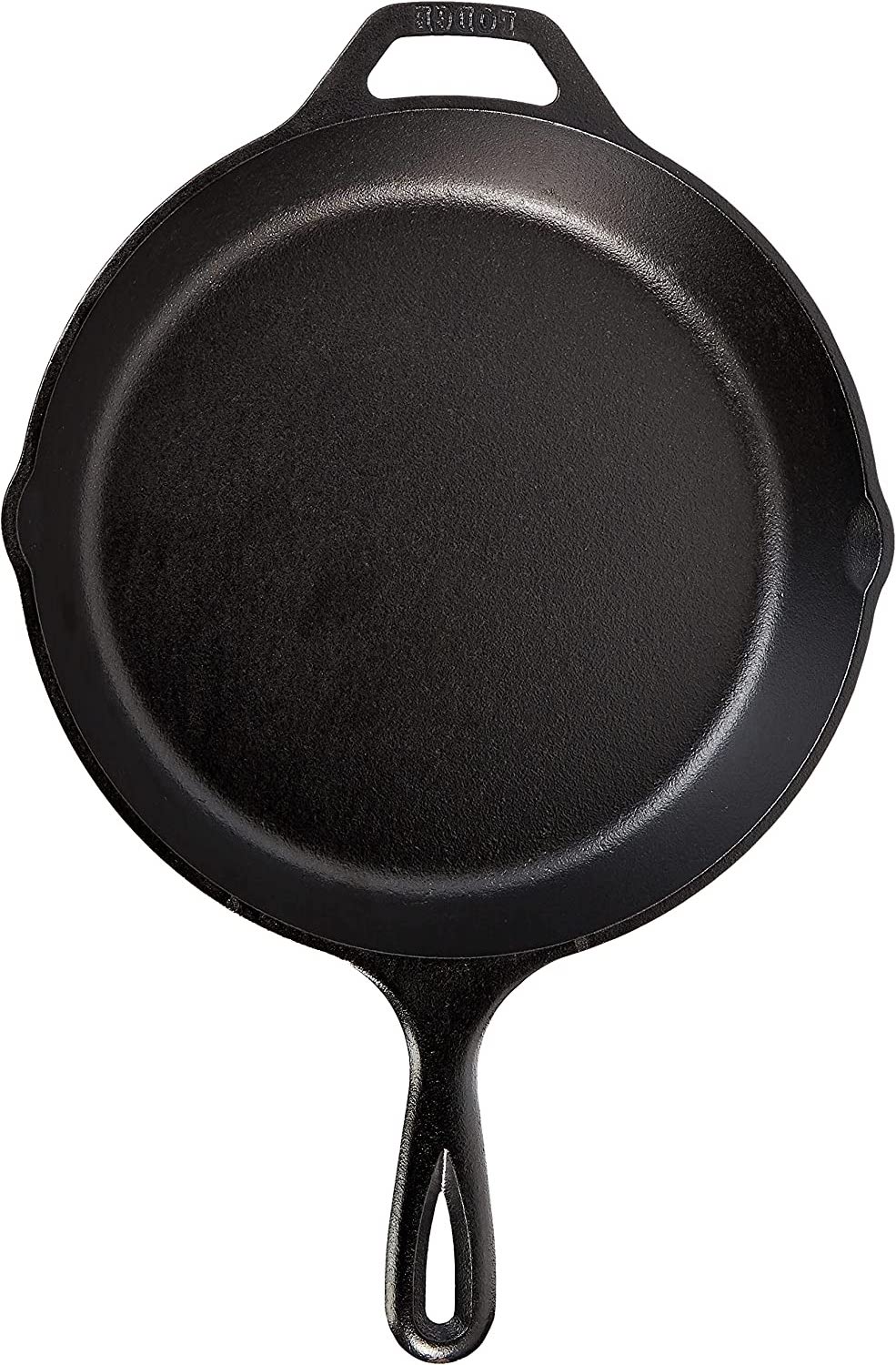 Measuring Flour for Baked Goods
Unlike cooking, baking is a science and doesn't have as much wiggle room. One place where this comes into play often is how flour is measured. When measured incorrectly, it can pack, which means that you can end up with a lot more flour in your recipe than called for and recipes that turn out dry or crumbly.
To measure flour properly follow these steps:
Use a dry measuring cup.
Whisk the flour in the container you store it in (even if that container is the flour bag).
Using a spoon, scoop the whisked flour into the dry measuring cup.
Level it off with the flat edge of a spatula.
How to Add Flour to Baked Goods
For years, cookbooks would suggest adding your flour slowly to your creamed butter and sugar. The goal was to mix the flour as little as possible so you didn't overwork the gluten in it. But, it turns out that adding it slowly actually results in more mixing.
The method I'm encouraging you to use, is to add the flour mixture all at once. Then with your mixer on low, you incorporate it into the wet ingredients. You do this only for so long as it takes that the flour won't fly out of the bowl when you turn it up.
As soon as you've incorporated the flour just enough, you turn the mixer up all the way. You only need it on high for a few seconds to finish incorporating the flour. This results in less mixing, given the gluten very little opportunity to develop which is ideal for baked goods like cookies and cakes.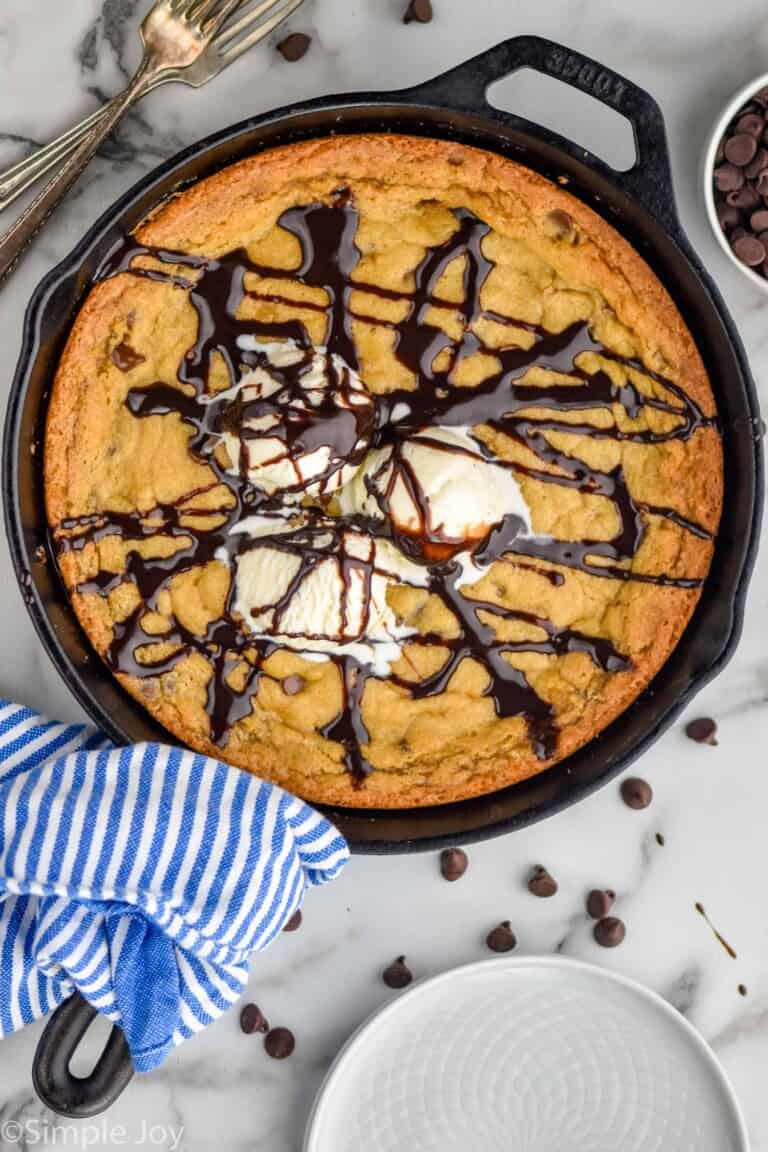 Pizookie Tips and Tricks
As with all baked recipes, there are a few things that will help them be more successful.
Use room temperature butter. This means that you should be able to gently press a finger into the butter. If your finger goes all the way through it is too soft. Room temperature butter will be cold to the touch. To achieve it quickly, cut it up into 1-inch pieces and leave it on your countertop for 30 minutes.
Measure the flour correctly. See more detailed instructions above.
Ensure that your baking soda and baking powder are fresh. In this recipe we are using both, but in other recipes pay attention to which is called for as they are not interchangeable. To determine if they are fresh drop baking soda in a little vinegar and baking powder in a little water. They should start bubbling immediately.
Trust your intuition over baking times. Ovens vary in temperature and have hot spots. You can conquer these issues by using an oven thermometer and rotating your cookie trays. But you should also count on your nose and intuition. If you can smell that batch of cookies well, they are probably almost done. Take a peek at them, if they are golden brown around the edges, they are likely done.
Topping Pizookies
My favorite way to eat a Pizookie is with a few scoops of vanilla ice cream and some drizzles of hot fudge. I mean, that sounds like a pretty great way to eat just about any dessert if I'm honest. The heat from the pizookie begins to melt the ice cream, making it perfection.
Hot Fudge Recipe
This Hot Fudge recipe takes less than 10 minutes to make, and is absolutely delicious. Pour it hot over your ice cream or let it cool and stir it into milk!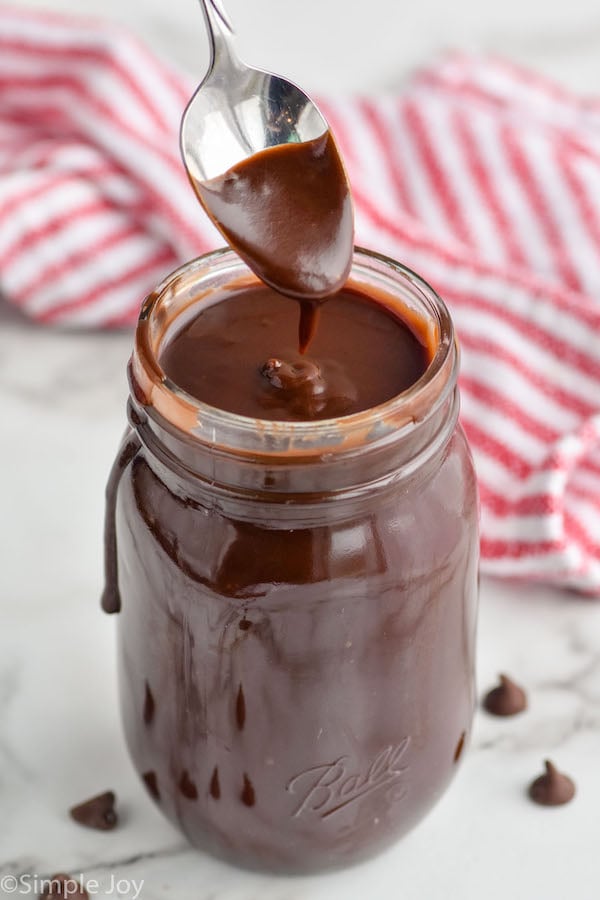 FAQ
What does the word pizookie mean?
Pizookie is the combination of the words pizza and cookie. It is the perfect description of the pizza-sized cookie, usually made in a cast iron skillet, that comes out warm and gooey.
What does a pizookie taste like?
A pizookie tastes like the best warm chocolate chip cookie you've ever had.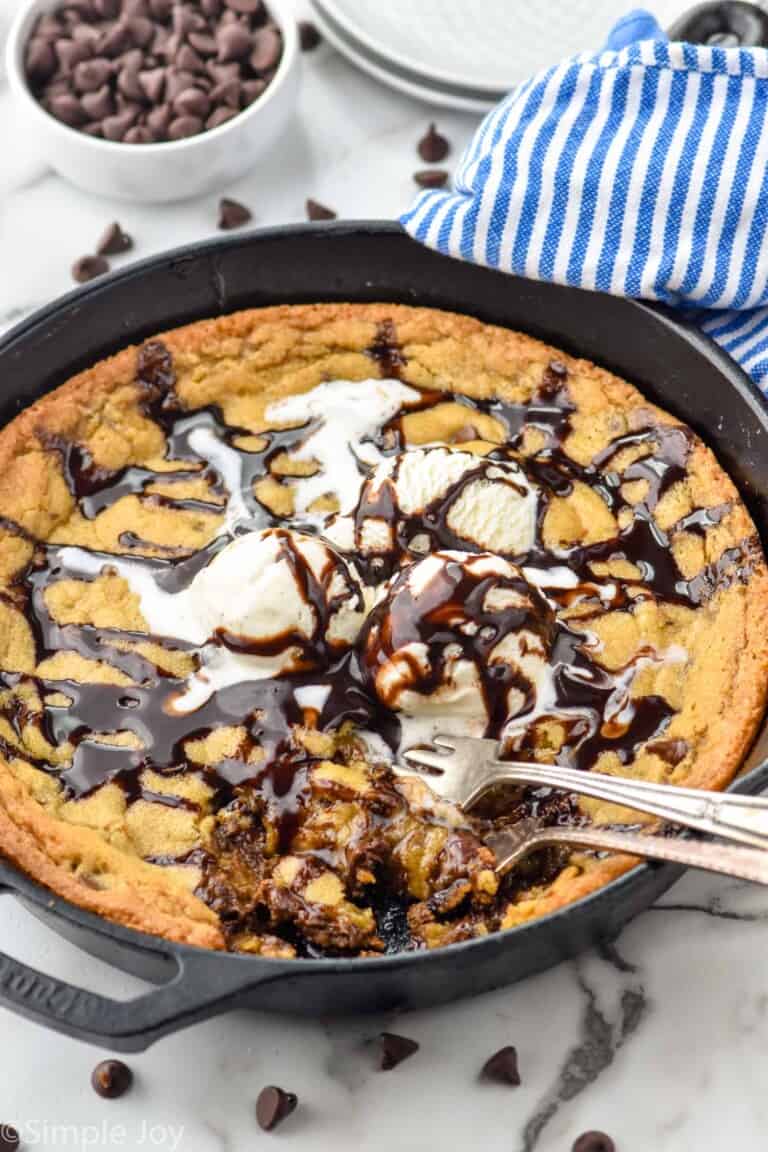 Other Desserts for a Crowd
If you are celebrating and looking for another dessert fit for a group, look no further.
If you make this Pizookie recipe or any of my other recipes, leave me a comment and let me know what you think!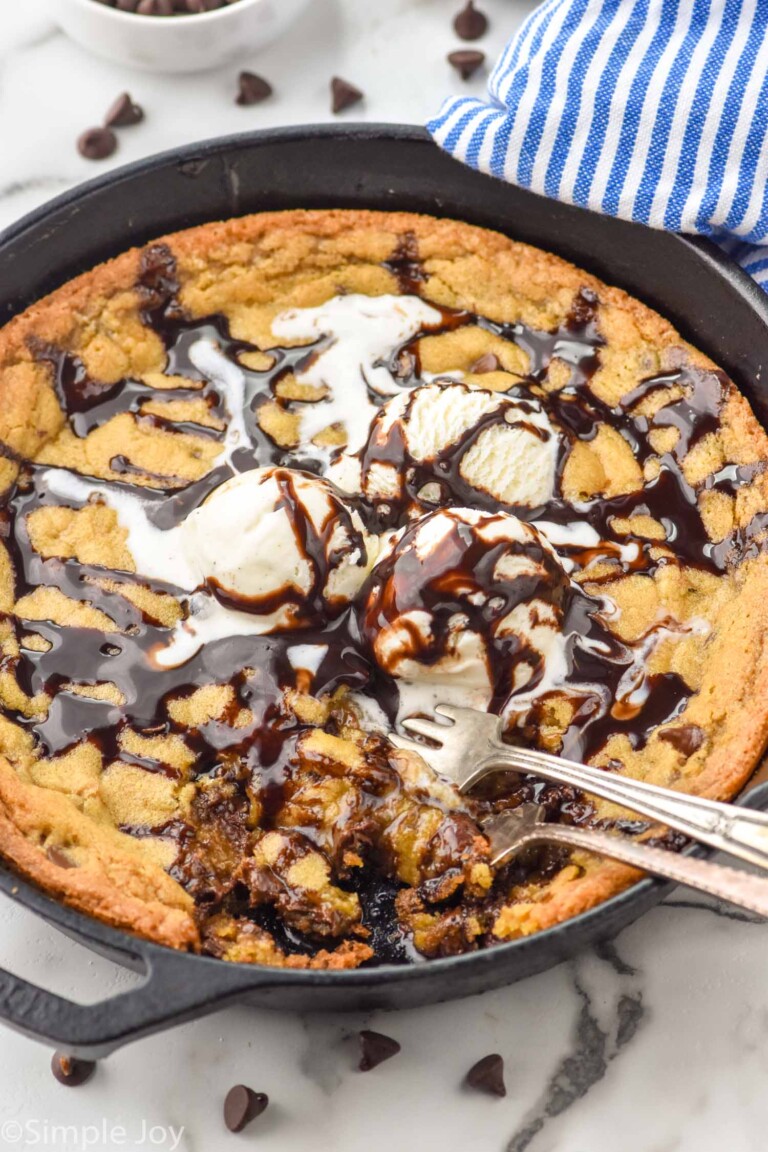 Pizookie
The famous Pizookie is part pizza and part cookie, but all irresistible. Like the warmest, gooiest cookie you could ever dream up, try to resist eating the whole pan.
Ingredients
1

tablespoon

butter

(for greasing pan)

1 1/2

cups

all purpose flour

1/2

teaspoon

baking soda

1/2

teaspoon

baking powder

1/4

teaspoon

salt

3/4

cup

butter

room temperature

3/4

cup

brown sugar

1/4

cup

granulated sugar

1

egg

1

egg yollk

1 1/2

teaspoons

vanilla extract

1

cup

chocolate chips

I used milk chocolate chips

ice cream

for serving

hot fudge sauce

for topping
Instructions
Preheat your oven to 350 degrees. Grease a 10.25 inch cast iron skillet with butter.

In a large bowl, whisk together the flour, baking soda, baking powder, and salt. Set aside.

1 1/2 cups all purpose flour,

1/2 teaspoon baking soda,

1/2 teaspoon baking powder,

1/4 teaspoon salt

Beat together the butter, brown sugar and granulated sugar until light and fluffy. About 3 to 6 minutes. Add in the egg and egg yolk, one at a time. Then beat in the vanilla until just combined.

3/4 cup butter,

1/4 cup granulated sugar,

1 egg,

1 egg yollk,

1 1/2 teaspoons vanilla extract,

3/4 cup brown sugar

Add in the dry ingredients. Set the mixer to low and as soon as the flour has just begun to incorporate, turn the mixer on high. (Read why here.)

Stir in the chocolate chips.

Press the dough into the cast iron skillet and bake for 18 to 20 minutes or until the edges of the pizookie just begins to turn golden brown and the middle has just a slight wiggle to it.

Serve warm in the cast iron skillet with ice cream and hot fudge.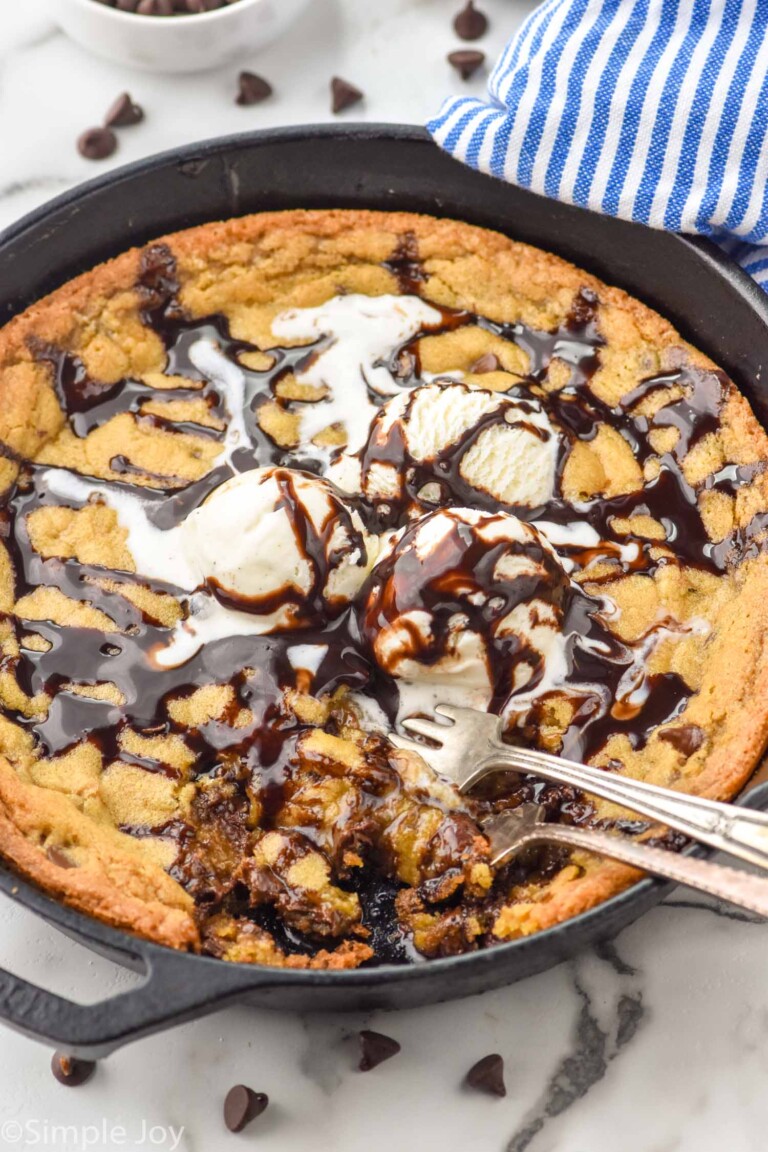 did you make this
Pizookie