This Homemade Old Bay Seasoning is easy to throw together! We have so many great recipes that uses this delicious seasoning mix.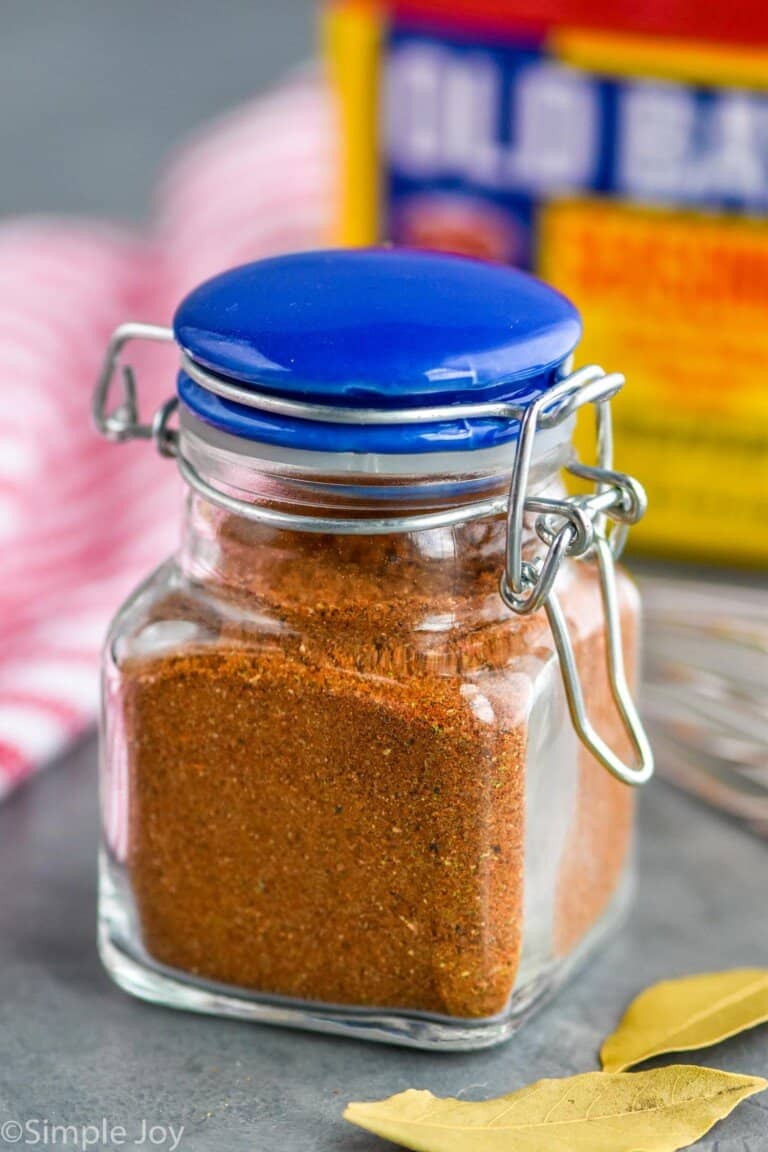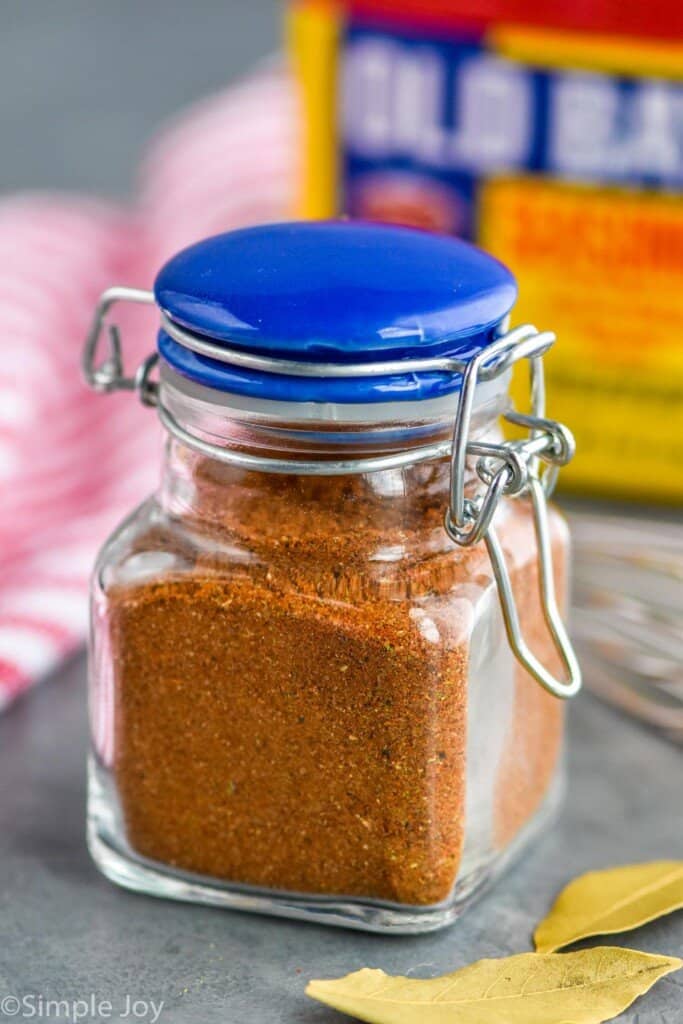 A few years ago, I went to Maryland and had the most amazing dinner. Small blue crabs that we cracked and ate at the table. They were coated in Old Bay Seasoning. We ate with our hands and the seasoning got on every piece of everything as we were eating in the most delicious way.
If you have never cooked with Old Bay Seasoning, it's a must. This seasoning mix has been around for ages and is easy to pick up in U.S. grocery stores. We use it in a lot of our recipes. Recently we've gotten a lot of requests for a homemade version for those overseas or for people who need to control the exact amount of sodium in their diet.
This homemade Old Bay Seasoning went through several rounds of testing after lots of internet sleuthing to determine exactly what is in Old Bay Seaosning. My husband and I were standing at the counter tasting the store bought version and then making tweaks to ours until we got a version that was just right!
I think you will be really happy with what we've come up with!
Reader Review
Thank you for this recipe. After taste-testing five Old Bay recipes, this was our favorite – not too spicy, and not too salty. My daughter actually preferred yours to McCormick's Old Bay. Well done!
What is Old Bay Seasoning?
Old Bay Seasoning is a mix of herbs and spices that was created in Baltimore, Maryland in the late 1930s. It's name comes from a passenger ship line, Old Bay Line.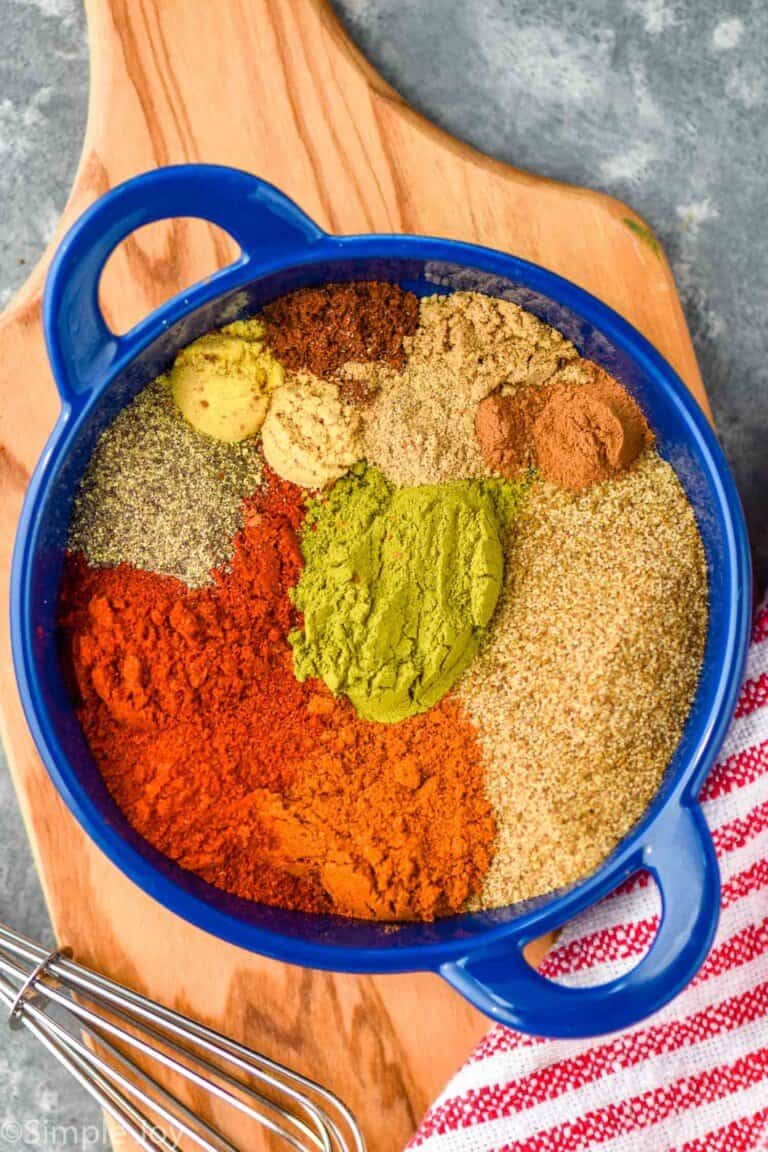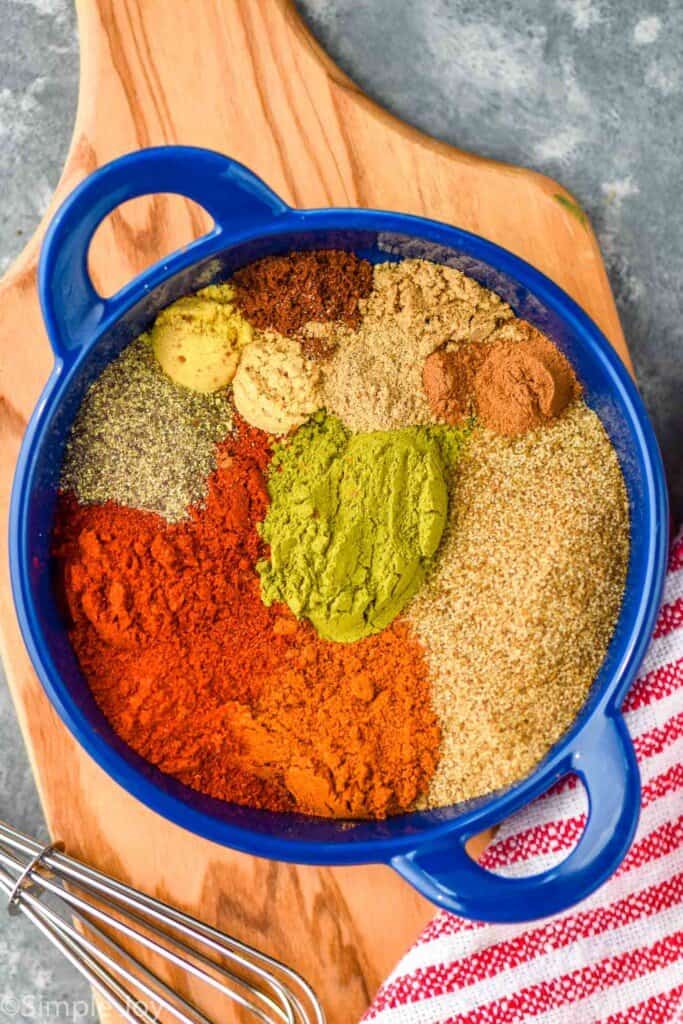 Old Bay Seasoning Ingredients
Scroll to the bottom of the post to get the measurements of the different spices.
Celery Salt
Cayenne Pepper
Paprika
Ground Bay Leaves (read more on this below)
Black Pepper
Ground Mustard
Ground Ginger
Ground Cloves
Cardamom
Coriander
Cinnamon – yes! Cinnamon!
Ground Bay Leaves
A key to this recipe is bay leaves. It is in the original and you don't want to leave it out of the homemade version.
Most often when we cook with bay leaves, we put the entire leaf into a pot of soup while it is cooking and then remove them at the end. They leave their great flavor behind.
For this recipe, using ground bay is essential. You can either purchase it (we found this great brand online) or you can grind it yourself. Use a coffee grinder to grind the leaves fine and then use a metal sieve to filter out the stems and bigger pieces.
How to Make Old Bay Seasoning
To make Old Bay Seasoning, combine all the ingredients and mix them very well. Store the spice mix in a dry cool place for up to 6 months.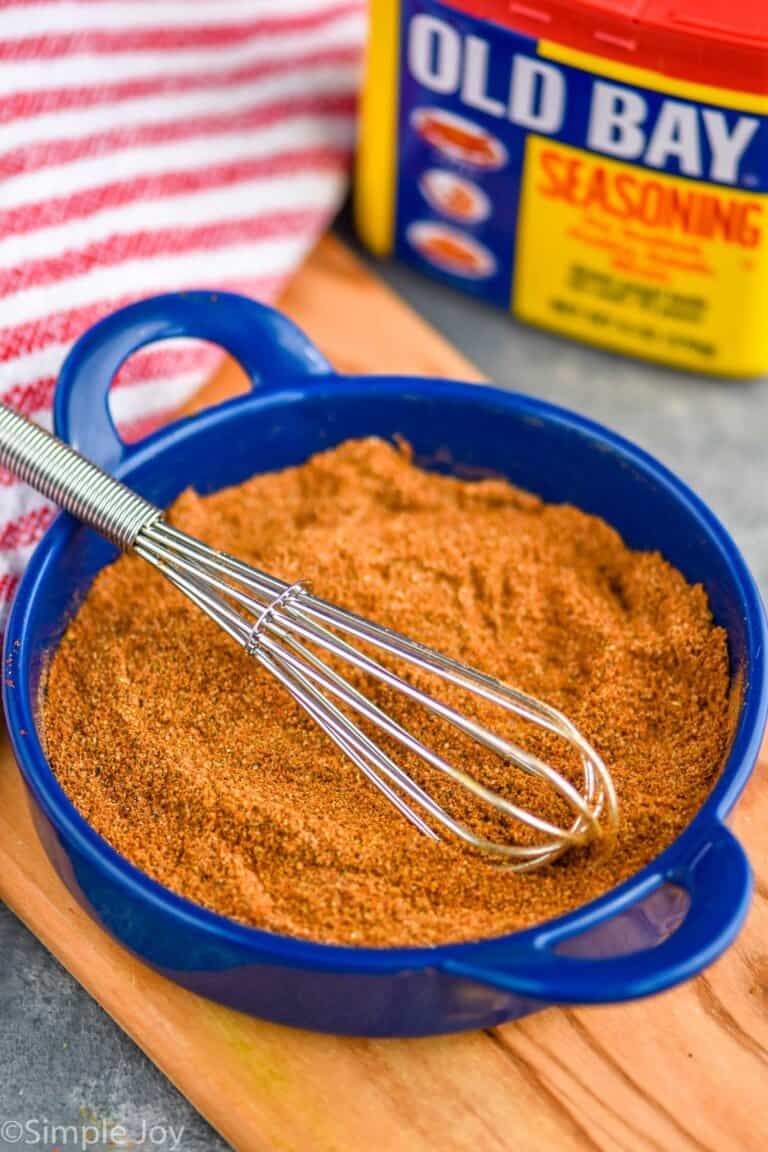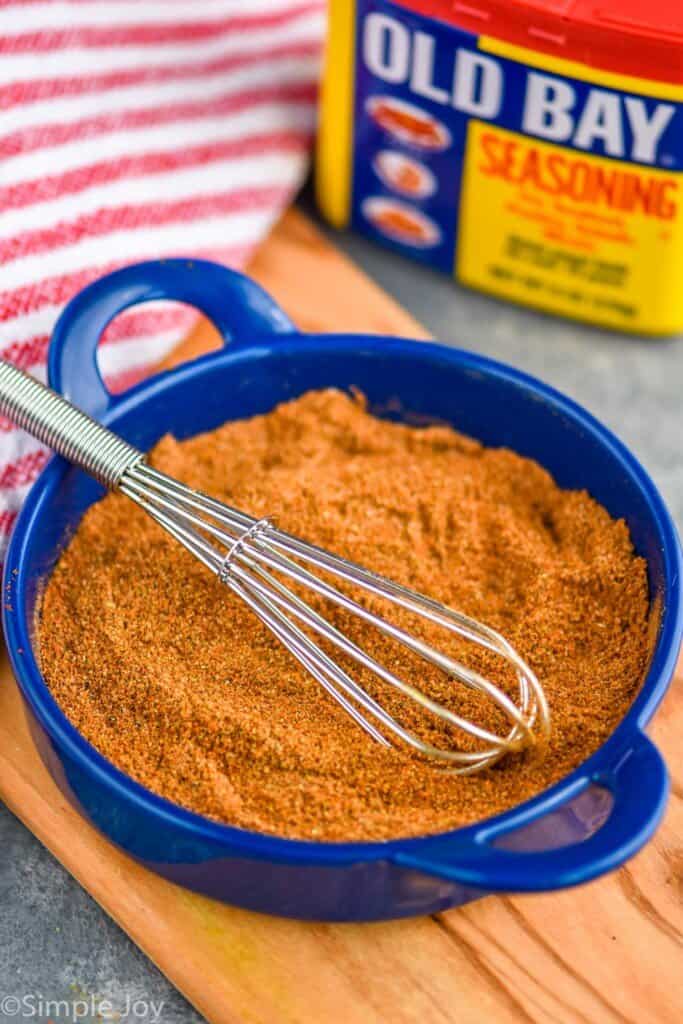 FAQ
Is Old Bay Seasoning spicy?
Yes! This seasoning mix has a kick to it. You can control that by putting in less black pepper, less cayenne pepper, or less of both.
How much Old Bay Seasoning should I use for shrimp?
Whether you are cooking shrimp or crab, the rule of thumb is 2 teaspoons of Old Bay Seasoning per pound of seafood.
Does Old Bay Seasoning go bad?
Any seasoning mix can lose its flavor profile over time. If you make this with fresh herbs, it will last for at least 6 months.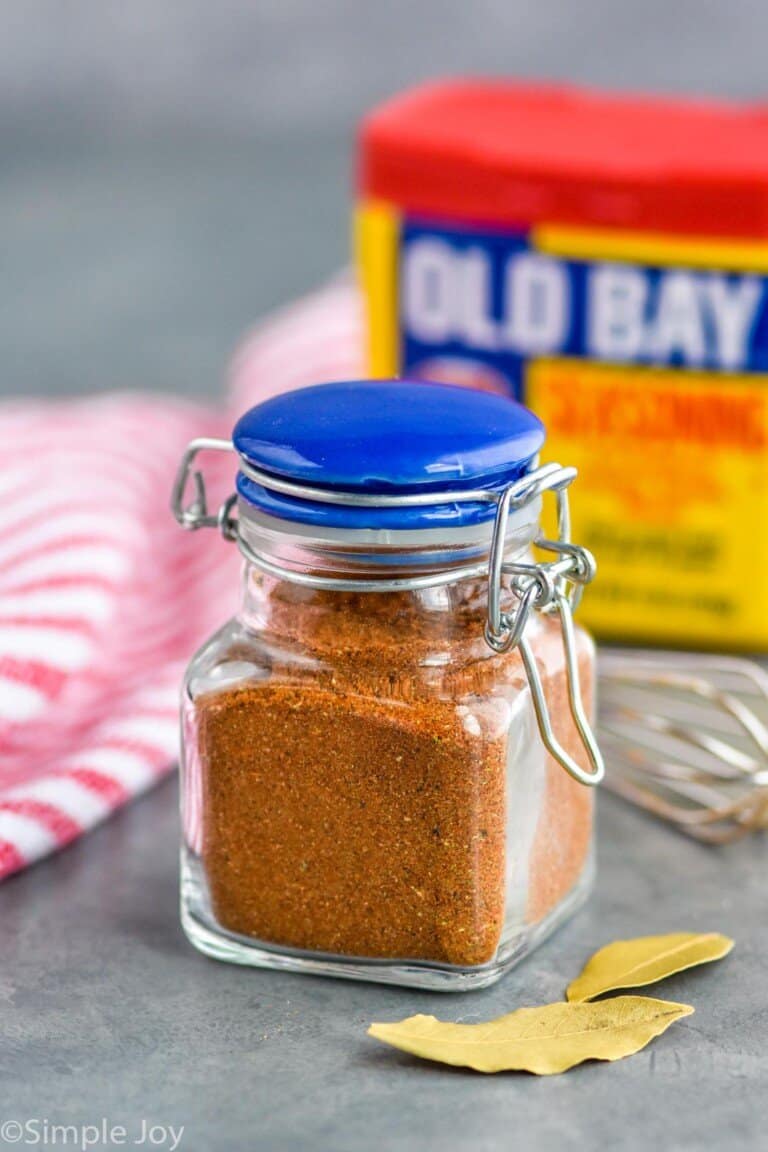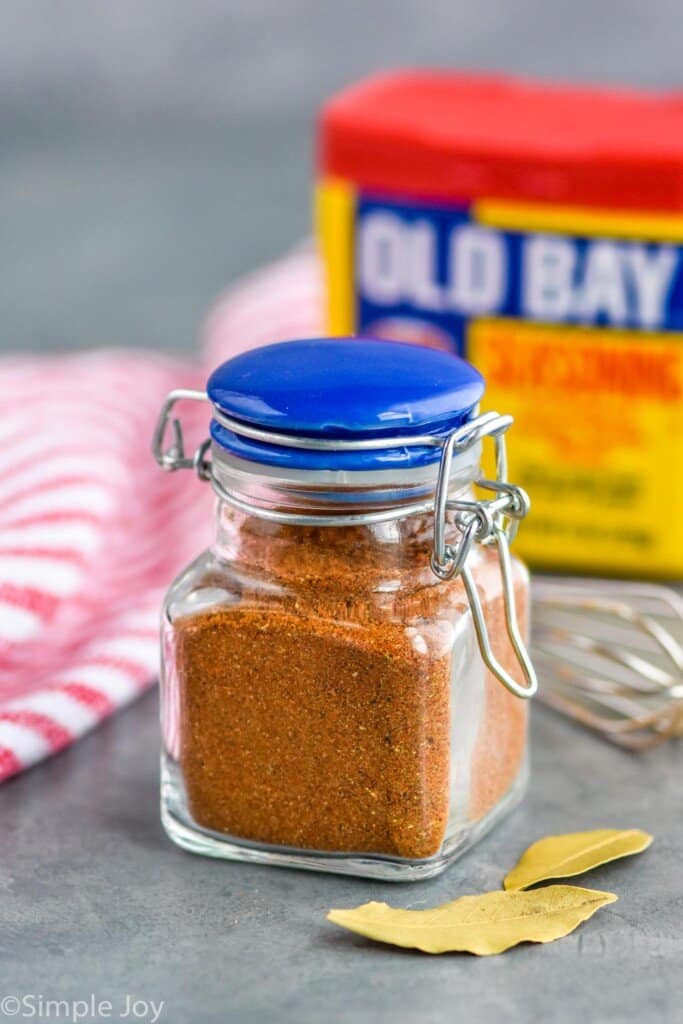 Using Old Bay Seasoning
Old Bay Seasoning for Crab
After making crab, coat it in Old Bay Seasoning. For every pound of crab you will need 2 teaspoons of this Old Bay Seasoning recipe.
Old Bay Seasoning for Steamed Shrimp
Toss 1 pound of shrimp that has shells off but tails still on in 2 teaspoons of homemade Old Bay Seasoning.
Bring 1/2 cup of water and 1/2 cup of vinegar to a boil.
Place the shrimp in a steaming basket over the boiling liquid (make sure it doesn't touch the liquid).
Cover and cook until the shrimp are tender, about 5 minutes.
Recipes that use Old Bay Seasoning
If you make any of my recipes, leave me a comment letting me know what you think. I love hearing from you!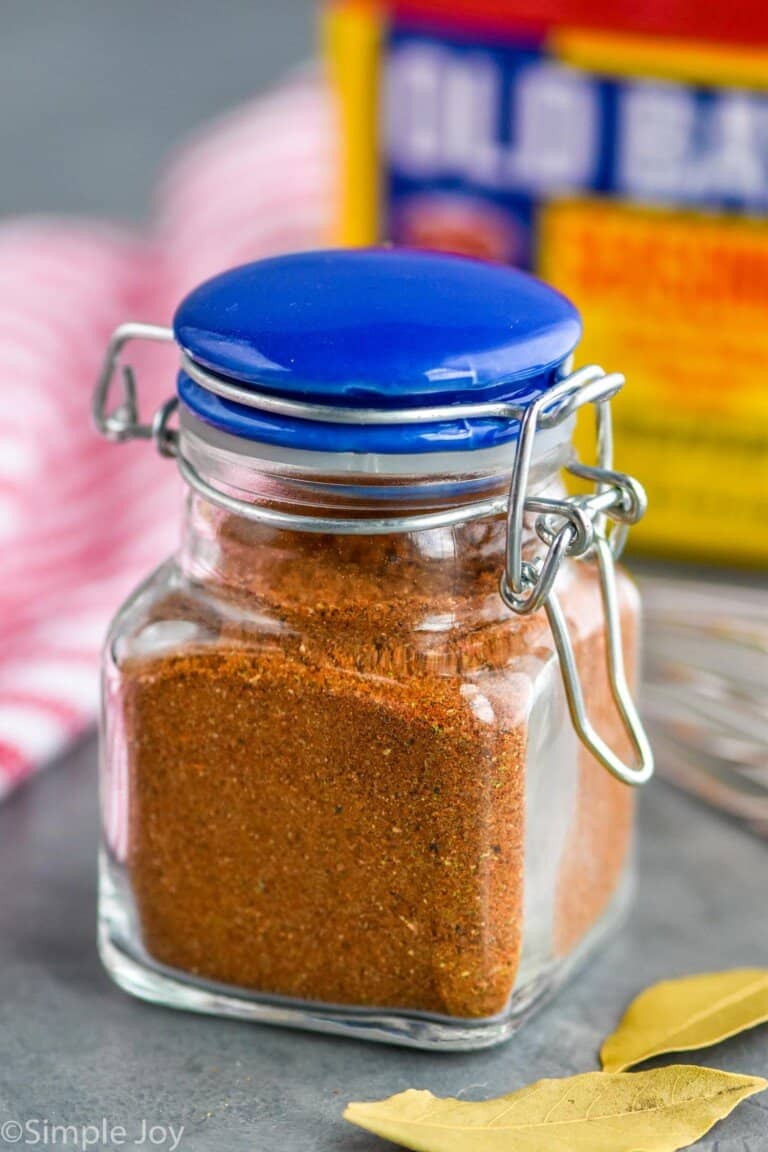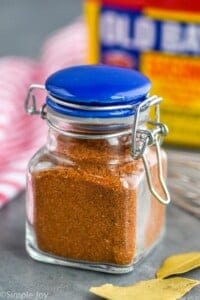 Old Bay Seasoning
This Homemade Old Bay Seasoning is easy to throw together! We have so many great recipes that uses this delicious seasoning mix.
Ingredients
3

tablespoons

celery salt

4

teaspoons

cayanne pepper

4

teaspoons

paprika

2

teaspoons

ground bay leaves

read more about this here

1

teaspoon

black pepper

1/2

teaspoon

ground mustard

1/2

teaspoon

ground ginger

1/2

teaspoon

ground cloves

1/2

teaspoon

cardamom

1/4

teaspoon

coriander

1/4

teaspoon

cinnamon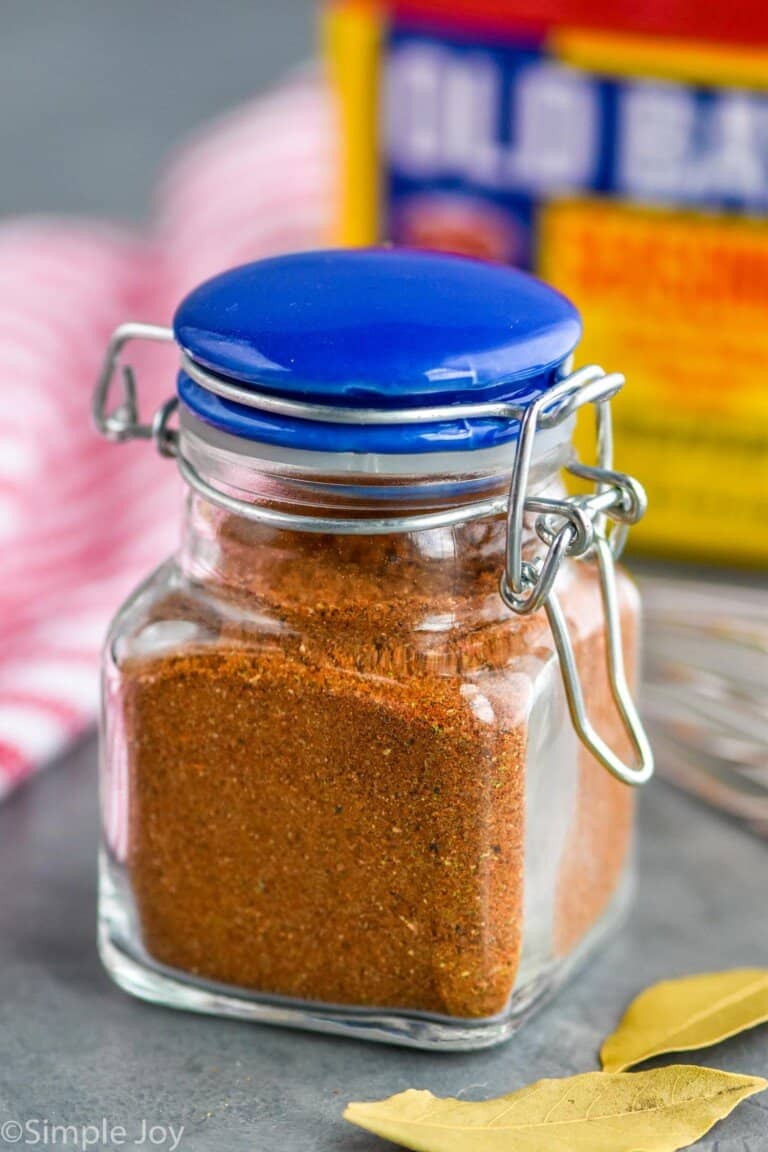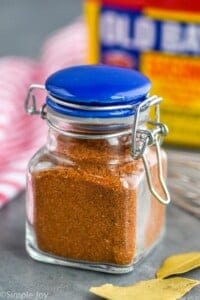 did you make this
Old Bay Seasoning
you might also like . . .