This Italian Seasoning Recipe makes a big batch that allows you to have it on hand anytime you want to make a great recipe. Skip buying the Italian seasoning packet all together and just make a batch of this!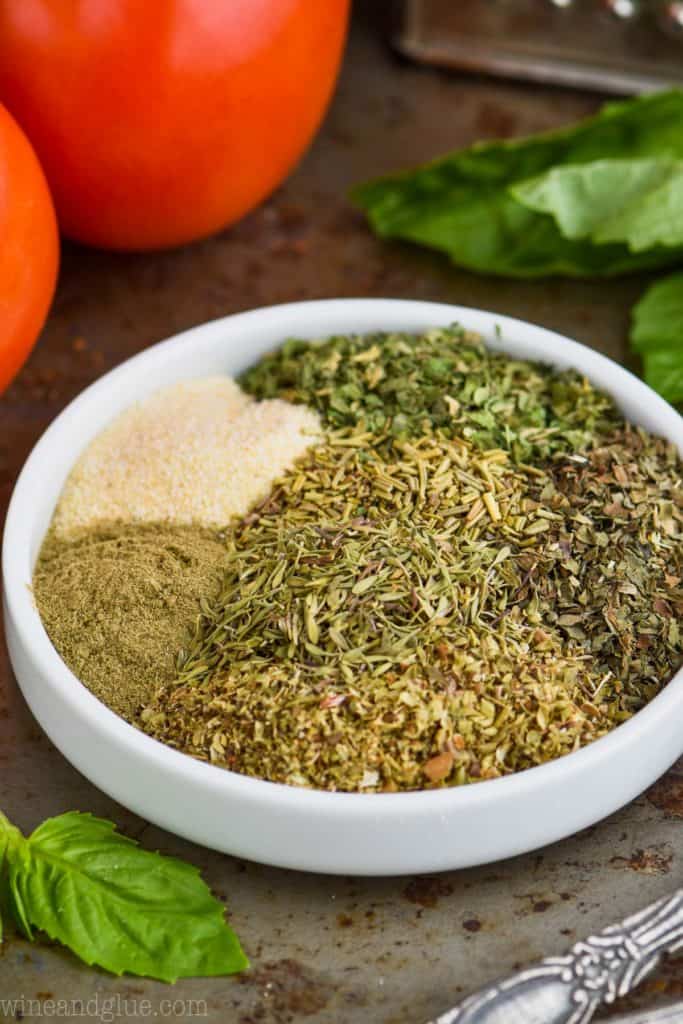 If you have been following along for some time, you likely know that I love making my own seasoning mixes. I have a whole section of those recipes you can find here: Seasoning Mixes.
There are so many great benefits to making your own seasonings. I have a whole section on this below, but I will tell you that the primary benefit for me is taste. When I make my own seasoning mixes, I can control exactly how it tastes.
This Italian Seasoning has the perfect balance of flavors. You will find that it is delicious in so many of my recipes, as well as recipes you find all over the vast internet. But you can also just add a little to some good olive oil and dip crusty bread. In fact, if you give me olive oil, this seasoning, some bread, and a quite room we can be best friends.
Reader Review
I am doing a happy dance. This one is perfect. Love your ideas on how to use especially adding to plain breadcrumbs!
What is Italian Seasoning
Italian seasoning is sort of a cheaters way of seasoning Italian recipes. It is made up with a blend of spices and herbs that are often found in Italian cooking.
Since there are many recipes out there that call for "Italian Seasoning" it is nice to have a simple recipe for it that you can throw together with the spices you already have on hand.
It is an easy and healthy way to add a lot of flavor to dishes.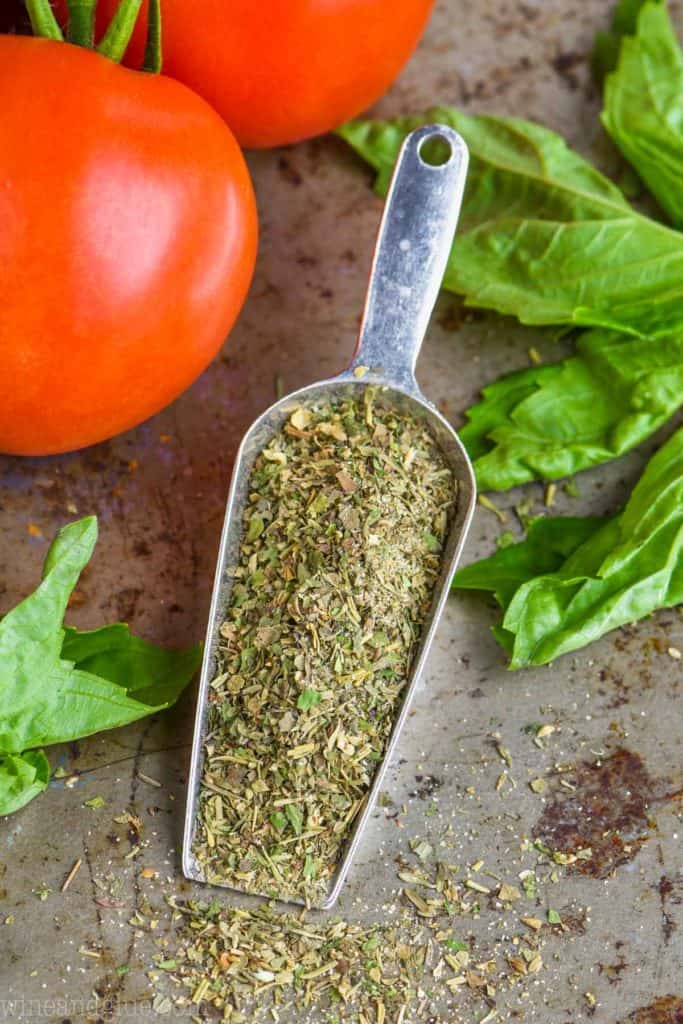 What is in Italian Seasoning
This seasoning blend sticks to some of the traditional spices you will find in Italian cooking. These easy to find spices come together for the perfect blend. For the full measurements, see the recipe card at the bottom of the post.
dried basil
dried oregano
dried parsley
garlic powder (not garlic salt)
dried marjoram
dried thyme
dried rosemary
If you aren't familiar with marjoram, it is a plant found in Southern Europe in the oregano family. It is a lot like oregano but with a more mild taste.
How to Make Italian Seasoning
Start by using freshly dried herbs. The fresher the herbs, the longer this recipe will last.
Combine all of the ingredients together. Use them right away in recipes, or store them in a glass jar for up to one year.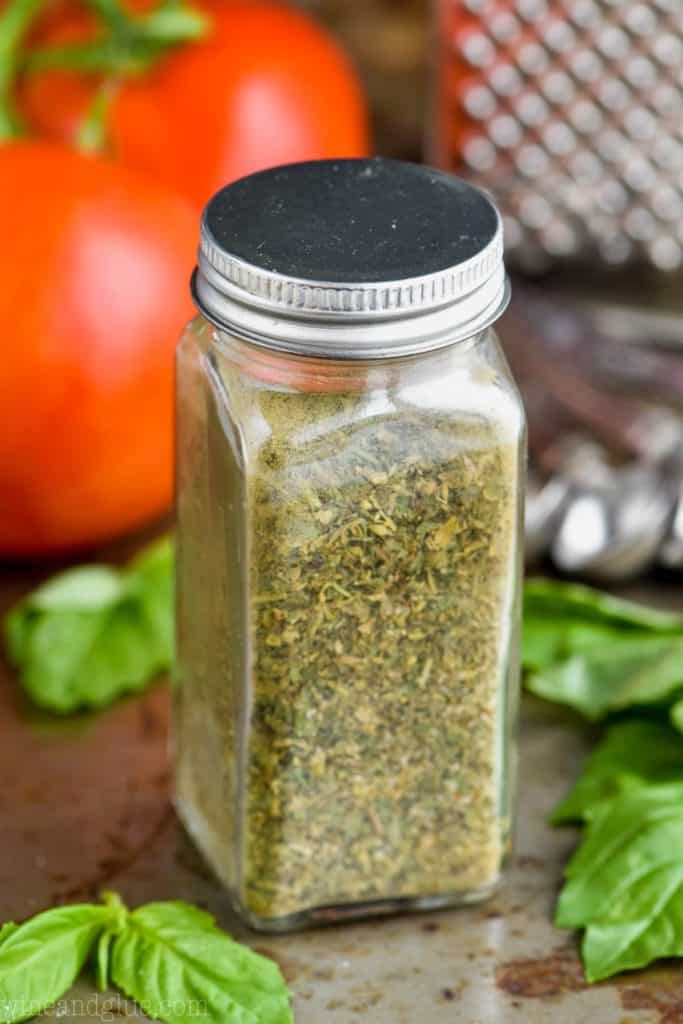 Benefits to Making Your Own Seasoning Mixes
There are so many reasons I like making my own seasoning mixes, here are just a few:
It's budget friendly. This is especially true if you buy your dried herbs in bulk, or even better yet, dry them out from your own herb garden.
You can control the salt content. So many people need a low sodium diet, and this allows you to stay on top of the salt. My Italian Seasoning has no added salt, and that just isn't true of all store bought versions.
It's so helpful in a pinch. I actually started making my own seasoning mixes when I was very new to cooking, wanted to make tacos, and was fresh out of store-bought taco seasoning. I always have the ingredients for seasoning mixes on hand.
You know exactly what is in it. This seasoning mix is vegan, gluten free, and keto friendly.
FAQ
How long will Italian seasoning last?
Because it is made with dried herbs, if you use herbs that have been recently dried, it should last a year. Make sure to keep it in an airtight container in a cool and dry place.
Why should I store my seasonings in glass jars?
Glass jars provide a tighter seal than plastic. Plastic can be porous, which will allow some air in. This will prevent your herbs from staying fresh for as long as they could potentially stay fresh.
Is Italian Seasoning gluten free?
Yes! As with all recipes, double check the ingredients you are using if you are serving someone with an allergy.
TOP PICK
Spice Jars
If you plan on making a lot of your own seasoning mixes, I highly suggest investing in some glass jars. I love that these ones come with pre-made labels.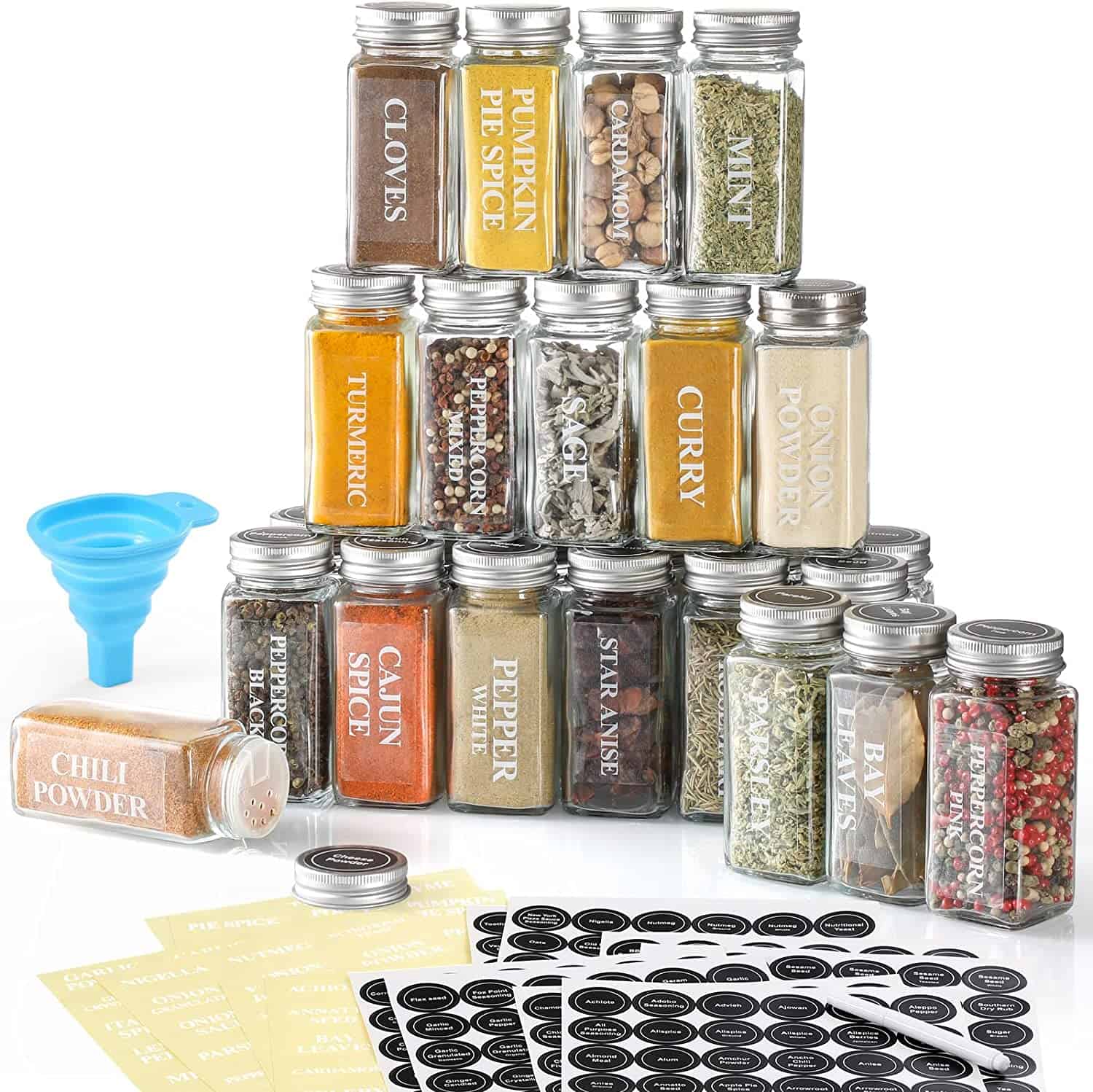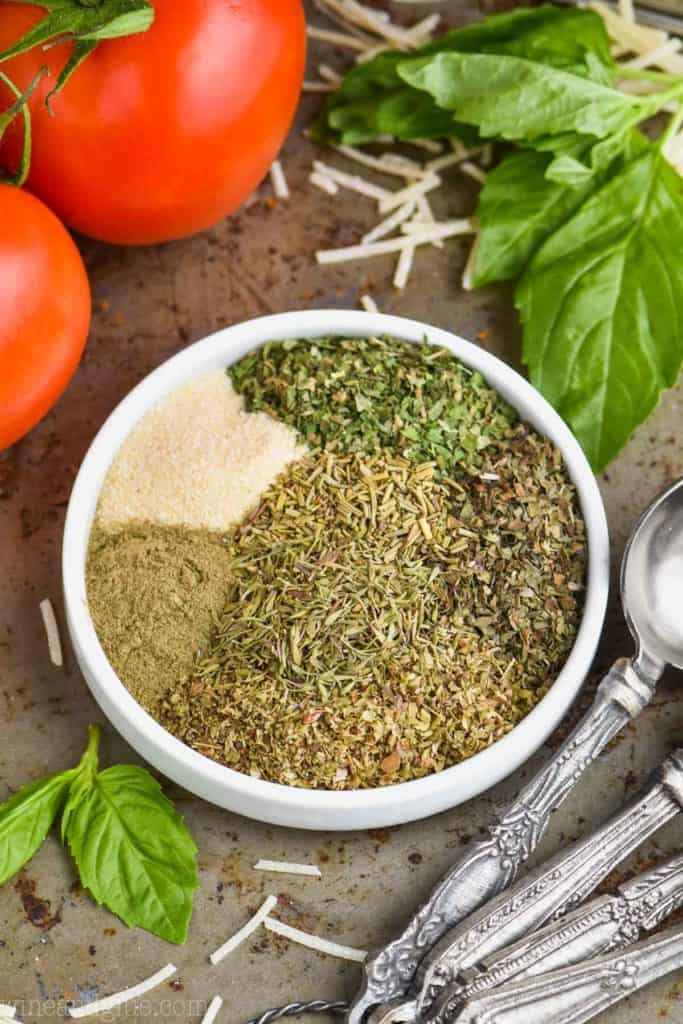 Italian Seasoning Uses
While you already now that my dream is to have this, some olive oil, and some crusty bread (don't forget about that quite room too), here are some other great uses.
You could use this in my Spaghetti Sauce. You would need to take out the dried herbs and replace it with 1 teaspoon of this Italian Seasoning Mix.
Additionally, you could add 1 tablespoon to ground meat to take a dish to the next level.
Combine a 2 teaspoons with some olive oil and smother a chicken breast in it before throwing it on the grill. We use it on our Spatchcock Chicken and it is phenomenal.
Finally, add 1 teaspoons to a cup of plain bread crumbs to make Italian Seasoned Breadcrumbs for my Italian Meatballs!
Prime Rib
Prime Rib is the perfect centerpiece for a holiday table or a Sunday dinner with the family. This Prime Rib Roast recipe is flavored perfectly with my Italian Seasoning and roasts easily in the oven leaving you with the most tender beef recipe.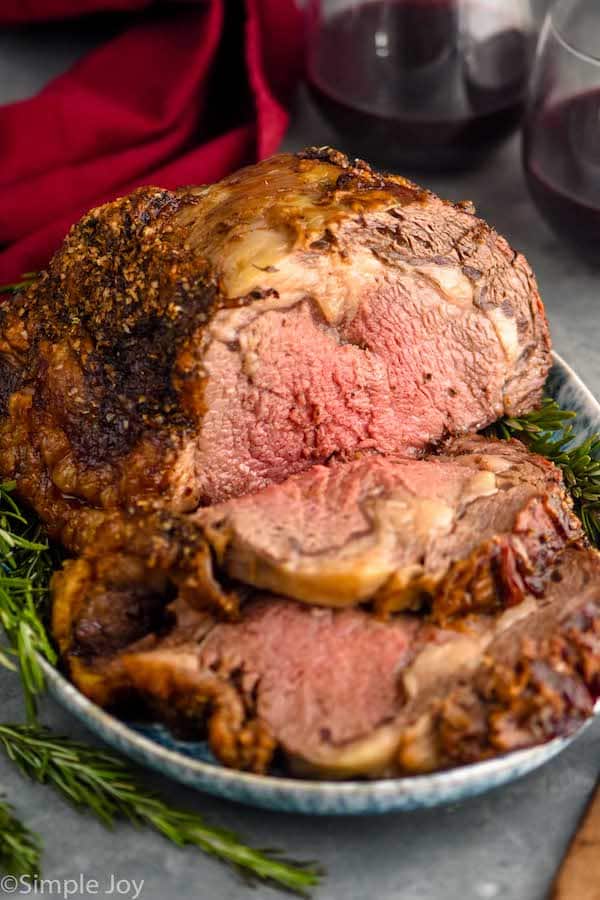 Recipes Using Italian Seasoning
I am always developing recipes that use this great seasoning mix. Here are just a few of my favorites.
If you make any of my seasoning mixes, come back and let me know! I love hearing from you!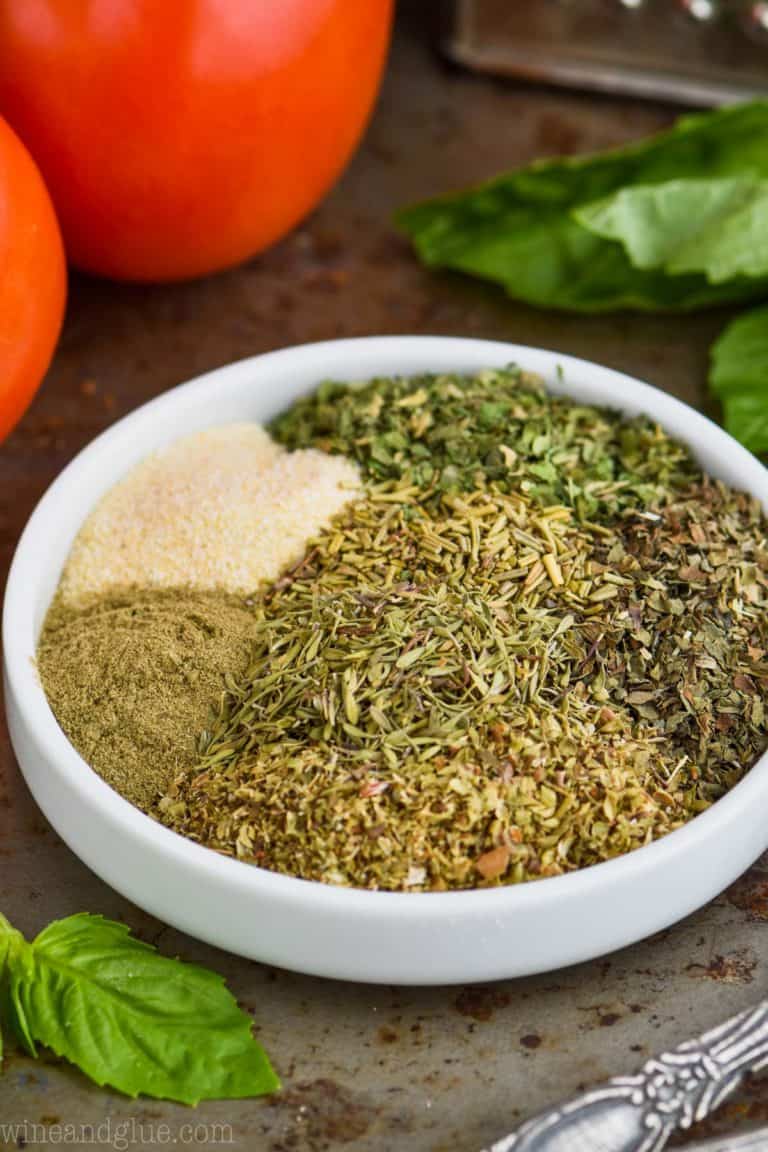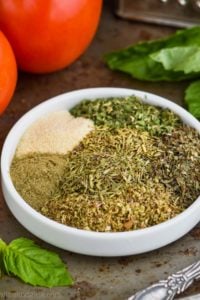 Italian Seasoning
This Italian Seasoning Recipe makes a nice big batch that allows you to have it on hand anytime you want to make a great recipe.
Ingredients
2

tablespoons

dried basil

2

tablespoons

dried oregano

2

tablespoons

dried parsley

1

tablespoon

garlic powder

1

tablespoon

dried marjoram

read here about what marjoram is

2

teaspoons

dried thyme

2

teaspoons

dried rosemary
Instructions
Mix the ingredients together.

Store in an airtight container, preferably a glass jar, for up to one year.
Calories:
89
kcal
(4%)
Carbohydrates:
20
g
(7%)
Protein:
4
g
(8%)
Fat:
1
g
(2%)
Sodium:
24
mg
(1%)
Potassium:
305
mg
(9%)
Fiber:
10
g
(42%)
Sugar:
1
g
(1%)
Vitamin A:
1200
IU
(24%)
Vitamin C:
15.7
mg
(19%)
Calcium:
400
mg
(40%)
Iron:
10.8
mg
(60%)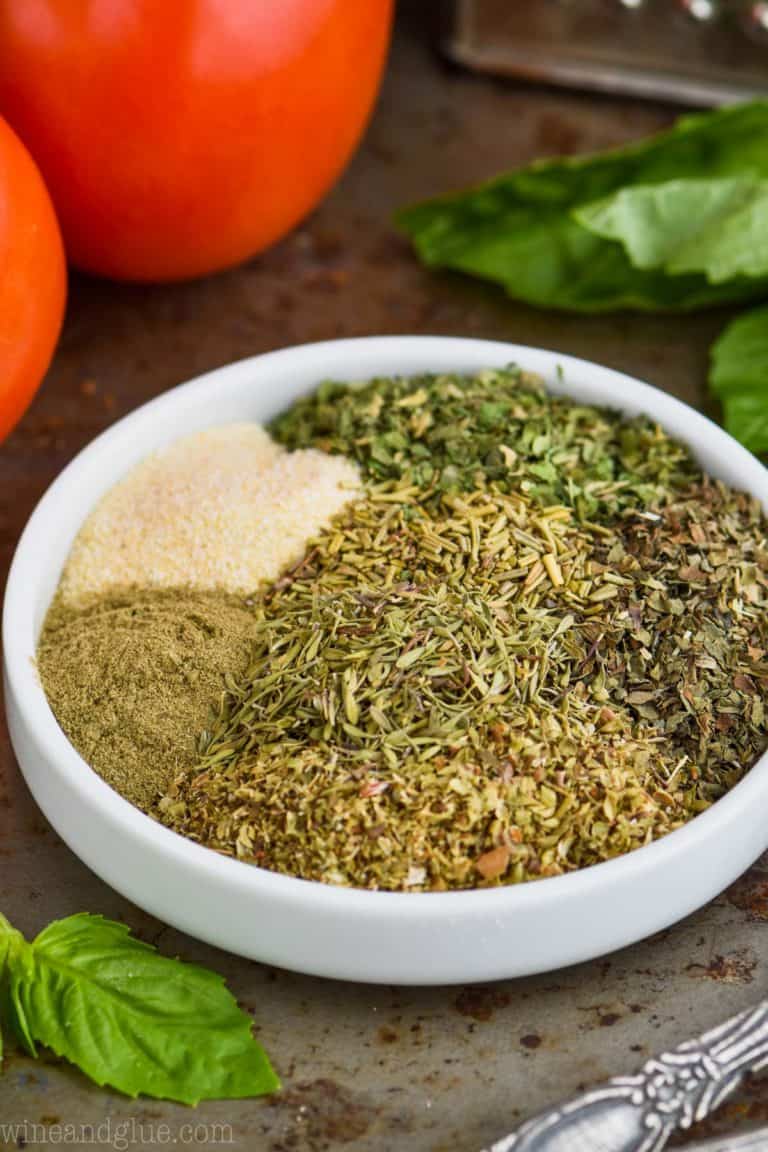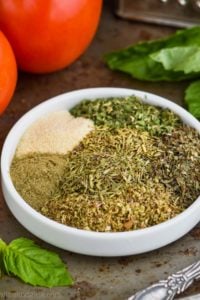 did you make this
Italian Seasoning