Red Wine & Blue Summer Spritzer | Easy, delicious, and refreshing! Perfect for a Fourth of July Party or any Summer BBQ.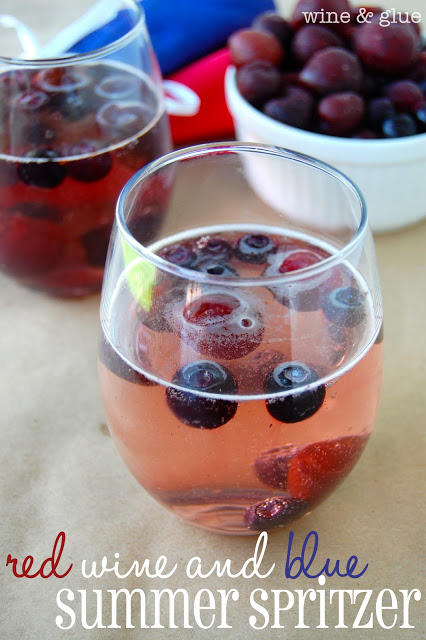 It's Friday! It's Summer!
Okay, it really is Friday, but the summer might be pushing it.
After a winter that stretched on for what seemed like years, I am ready for everything summer.
And since I live in Wisconsin, where it is winter 10 months out of the year, I am going to enjoy it as soon as I can.
I want BBQs with friends and picnics at the park.
I want days at the beach and family bike rides.
I want drippy popsicles and fireworks.
I want parades and flip flops.
And I want summer cocktails.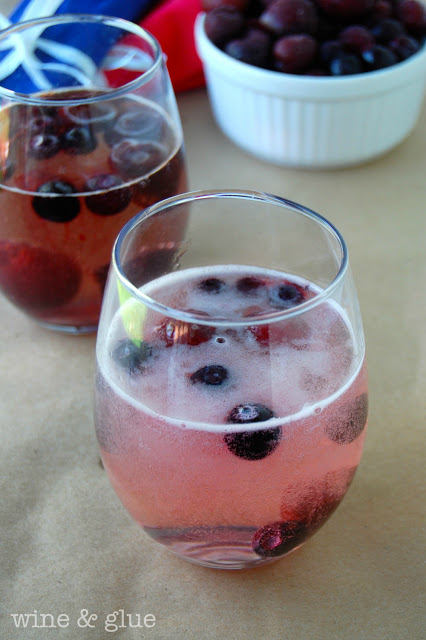 This cocktail could not be easier.
But it is also really delicious, and ends up so pretty.
It's perfect for summer BBQs and Fourth of July Parties.
Maybe my favorite part? You can easily make 1 or 10.
And it comes together as fast as you can crack open a bottle of wine.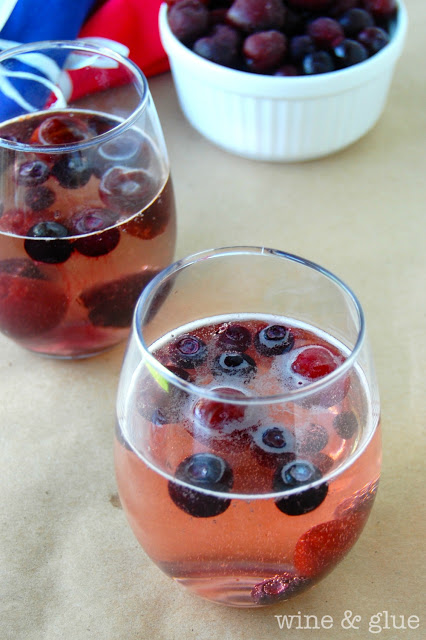 Red Wine & Blue Summer Spritzer
white wine (I like Barefoot Reisling)
white soda (I like Diet Sierra Mist)
frozen cherries
frozen blueberries
This drink is 2/3 wine and 1/3 white soda, though just eye ball it. Throw in some frozen cherries & frozen blueberries and enjoy!