A Simple Vinaigrette Recipe that is the perfect complement to a wide range of salads and dishes!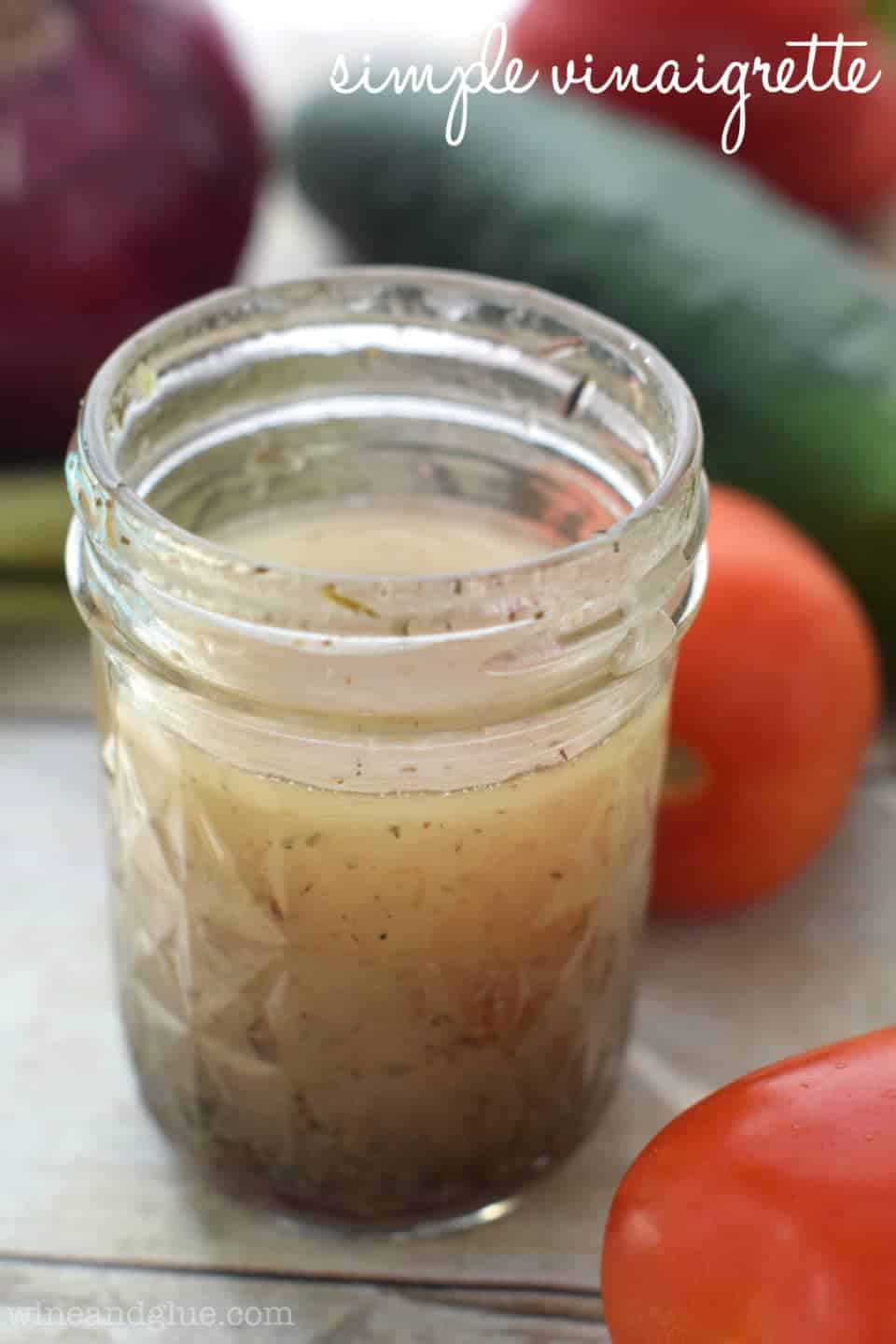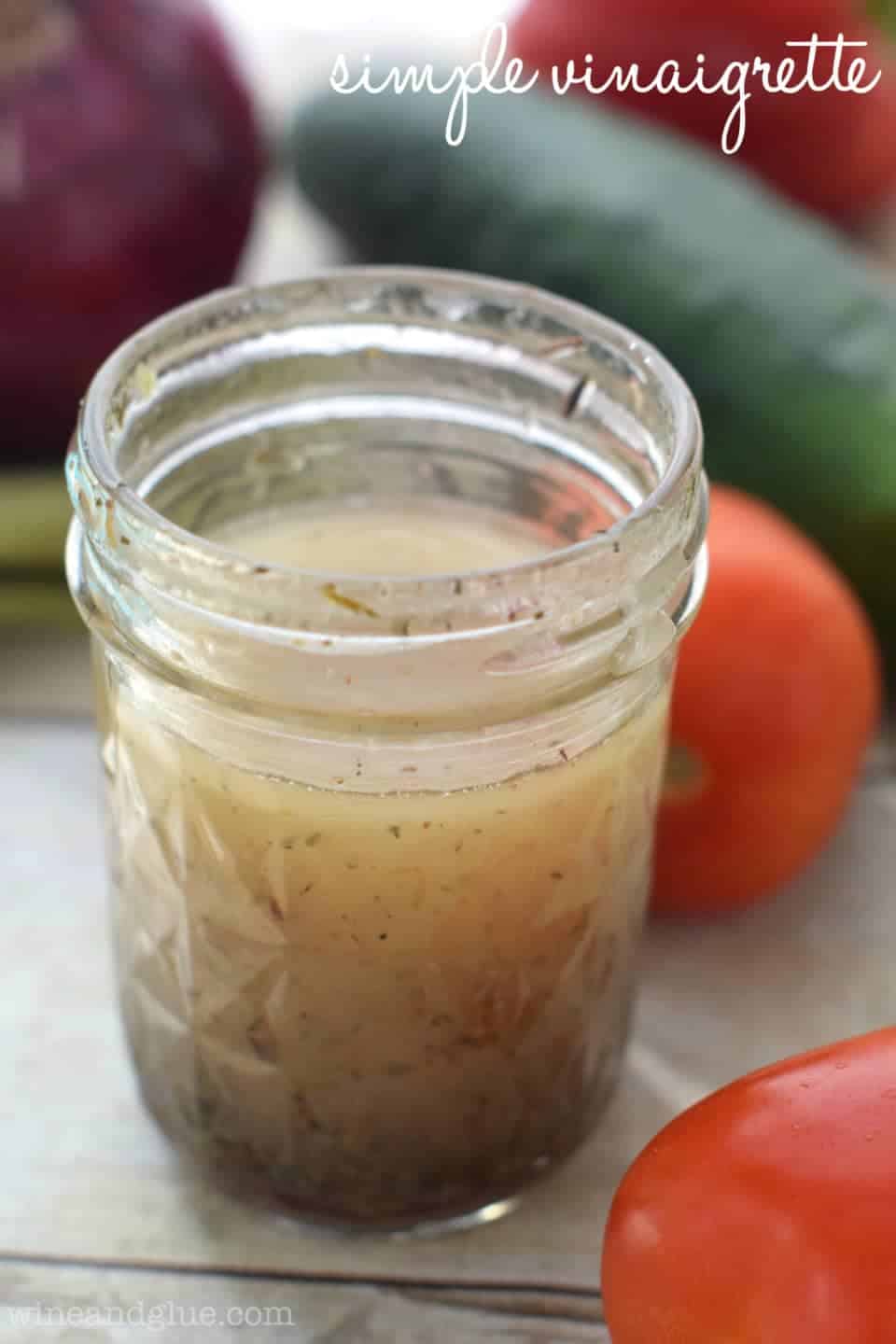 I'm kind of obsessed with salad dressing. Particularly vinaigrettes.
It's sort of like, when I have a salad it's dressing with a side of greens and veggies. Pop your name in the comments if you can relate!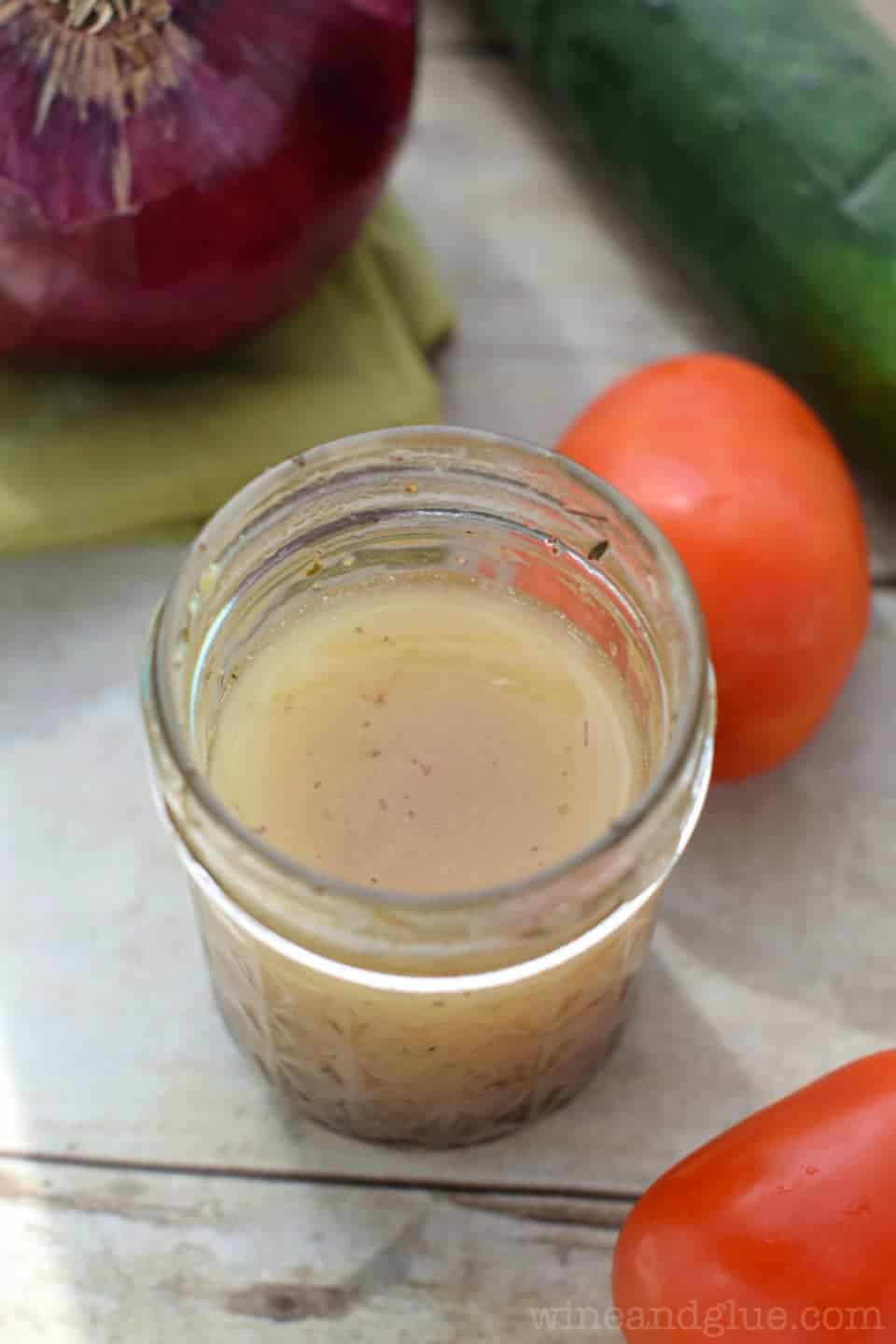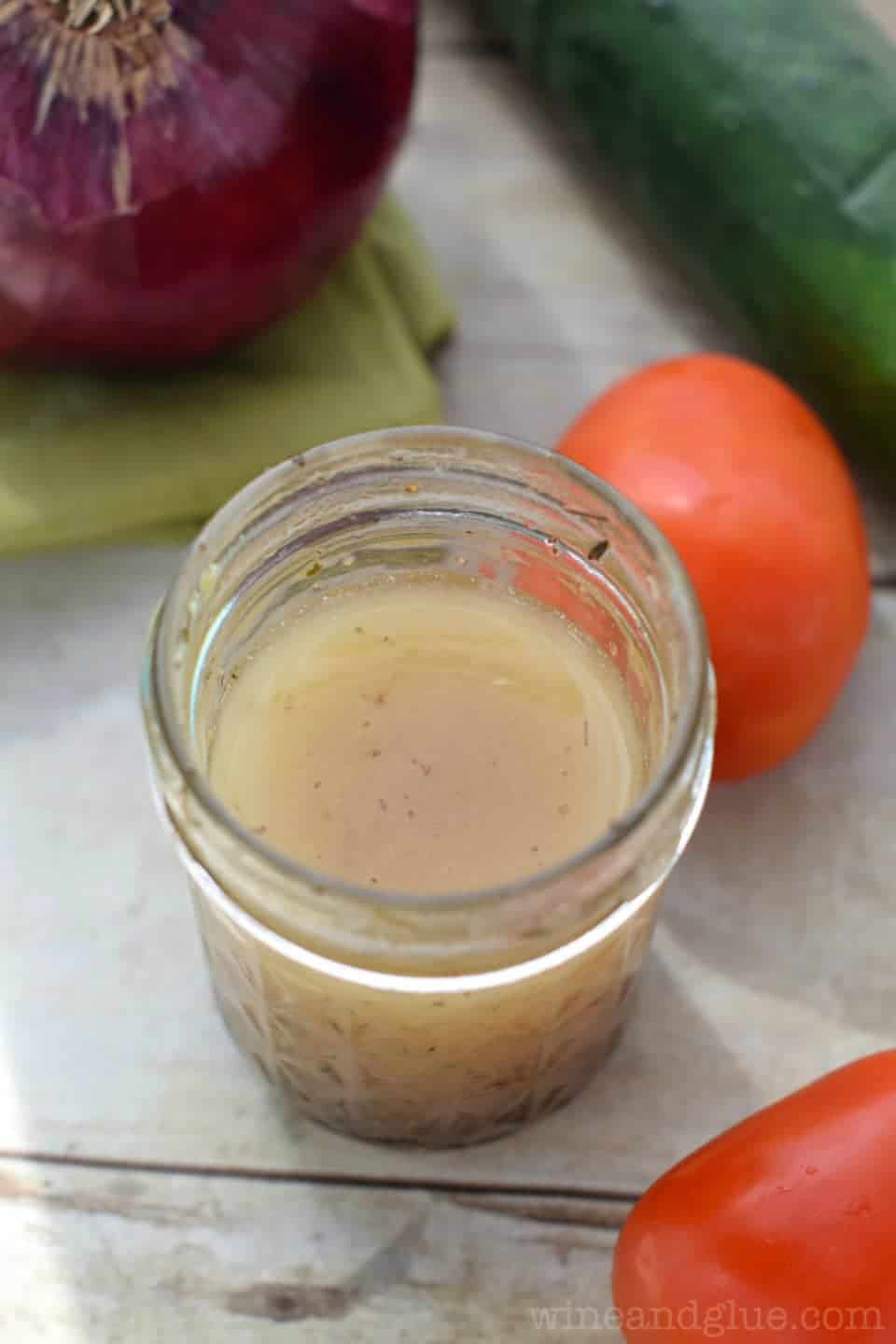 This Simple Vinaigrette is quick and easy
Because of my long-standing love for salad dressings, this easy vinaigrette is the perfect recipe. It is super simple to throw together, you probably have all the ingredients already on hand and it makes the perfect addition to so many dishes. It would be great on this Mediterranean Chopped Salad, and I have another recipe coming tomorrow that it will be perfect on. And you can bet you'll see it on some pasta salad in the future.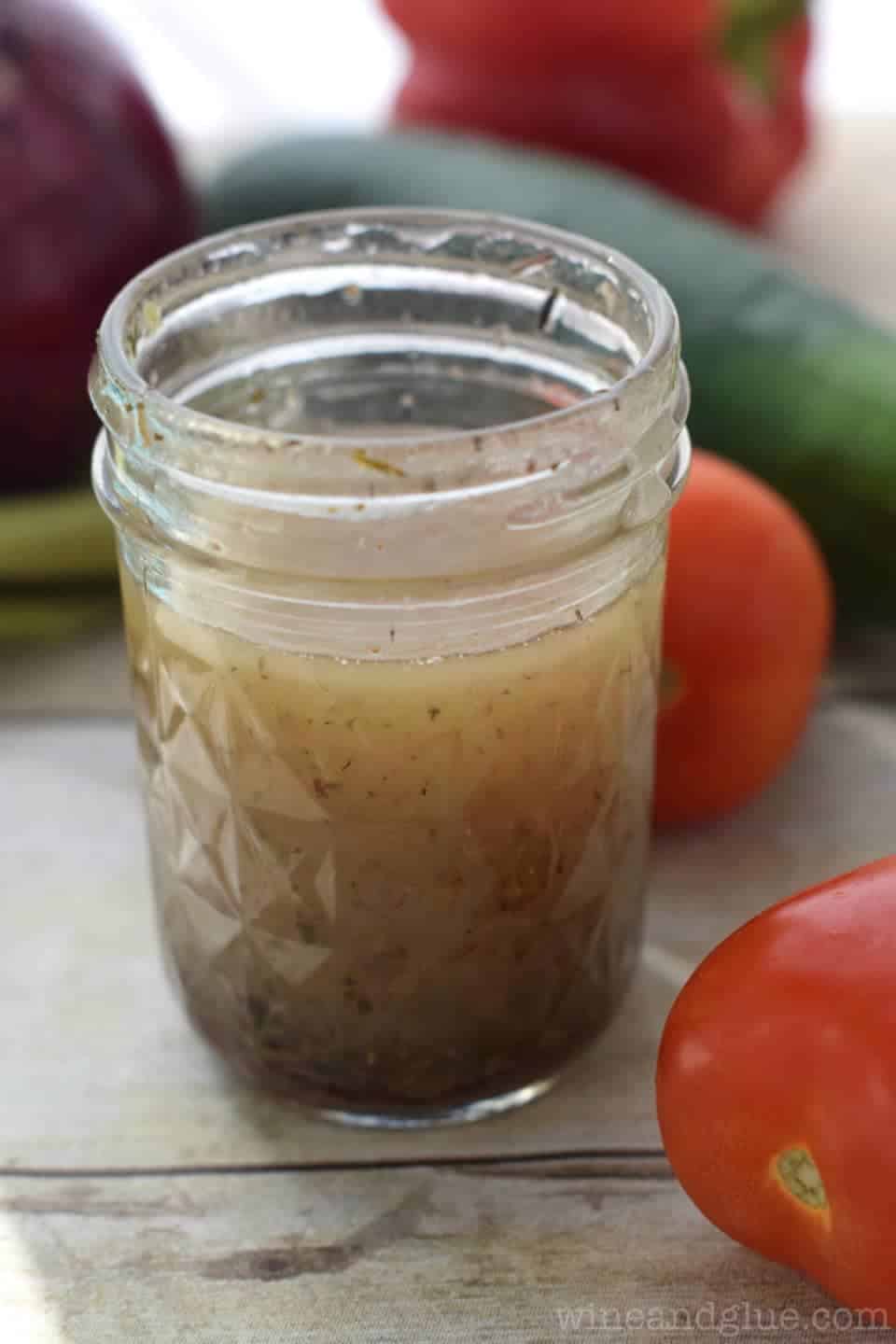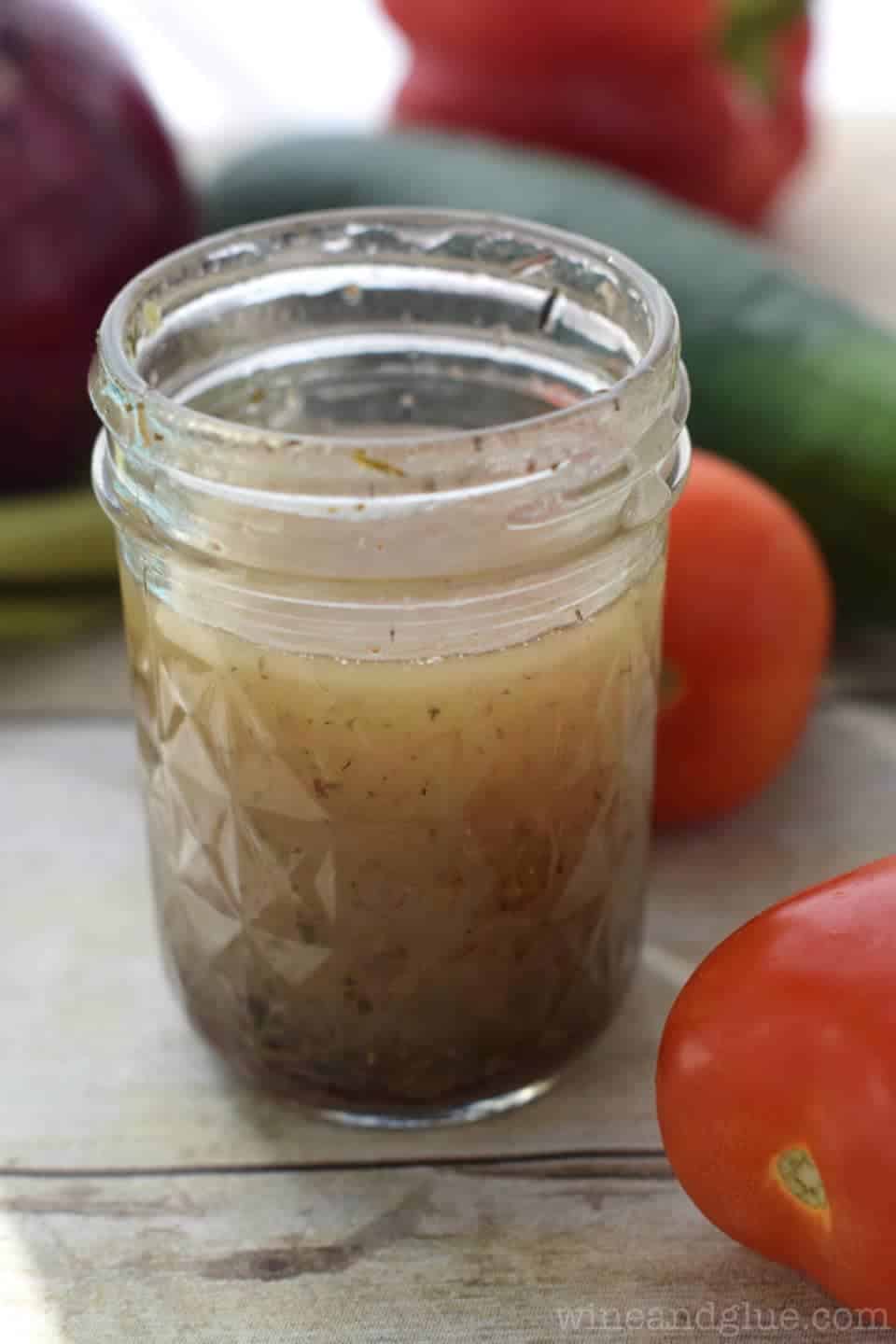 Perfect for summer
You know its coming. Those warmer temperatures when even the thought of powering up the oven is more than you can bear. Salads — and easy vinaigrette dressings — to the rescue! Need something light and healthy to take for lunch? Salads to the rescue! Want to pack more veggies into your daily food intake? Salads to the rescue!
How can I keep my salad from going soggy?
Even the best simple vinaigrette dressing recipe won't taste as good as it can if the salad you're putting it on is soggy.
The first thing to remember is you want to add the dressing to a leafy green salad right before serving. Sometimes heartier leaves (like kale) will hold up well for a salad with dressing repeat, but most of the time you'll want to keep your dressing and greens in separate containers until you're ready to eat.
Another great tip is to place a clean, dry paper towel into the container with your greens. The towel will absorb additional moisture that would otherwise make your salad a little sad.
You can also place a clean, dry paper towel over the top of the bowl to absorb moisture from leaves at the top of the salad.
Do you have any other great tricks for keeping salads fresh? Let us know in the comments below!
Even More Great Salad Dressing Recipes
If you like this Simple Vinaigrette, or any of our other delicious salads and dressings, leave a comment and let us know. We love hearing from you!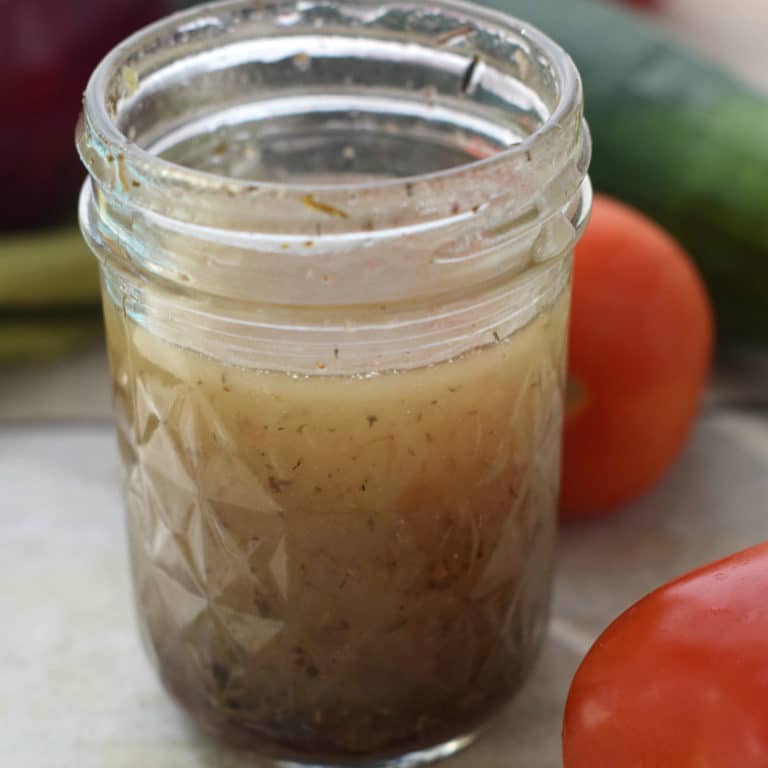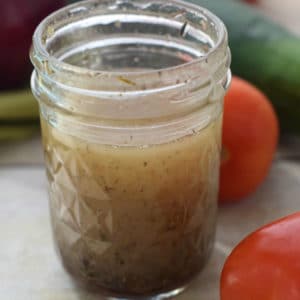 Simple Vinaigrette
Ingredients
3/4

cup

extra virgin olive oil

1 1/2

TBSP

red wine vinegar

1

tsp

dried oregano

1/2

tsp

dried basil

1/2

tsp

dried thyme

1/4

tsp

garlic powder

1/4

tsp

onion powder

1/4

tsp

salt

1/8

tsp

black pepper
Instructions
Combine all ingredients.

Shake well right before serving.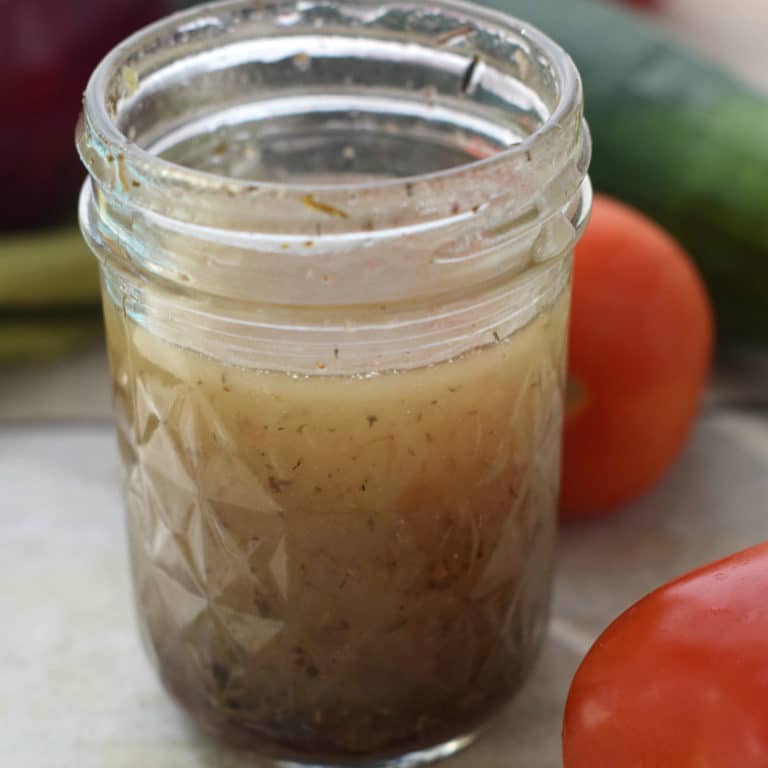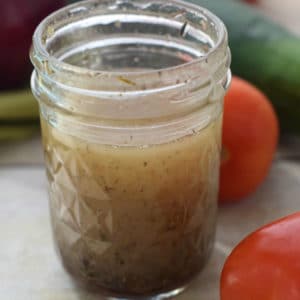 did you make this
Simple Vinaigrette