Turkey Lasagna is the most delicious comfort food. This lasagna recipe uses a from scratch sauce and is perfect for freezing and pulling out on a busy weeknight.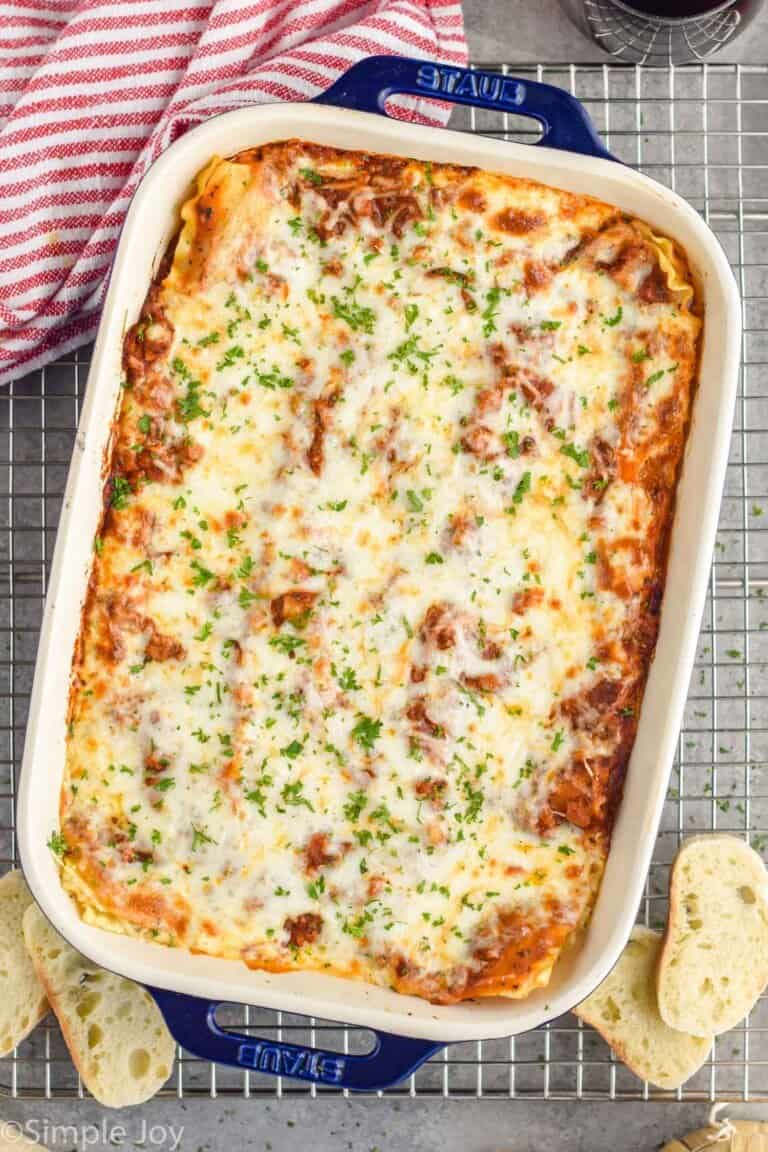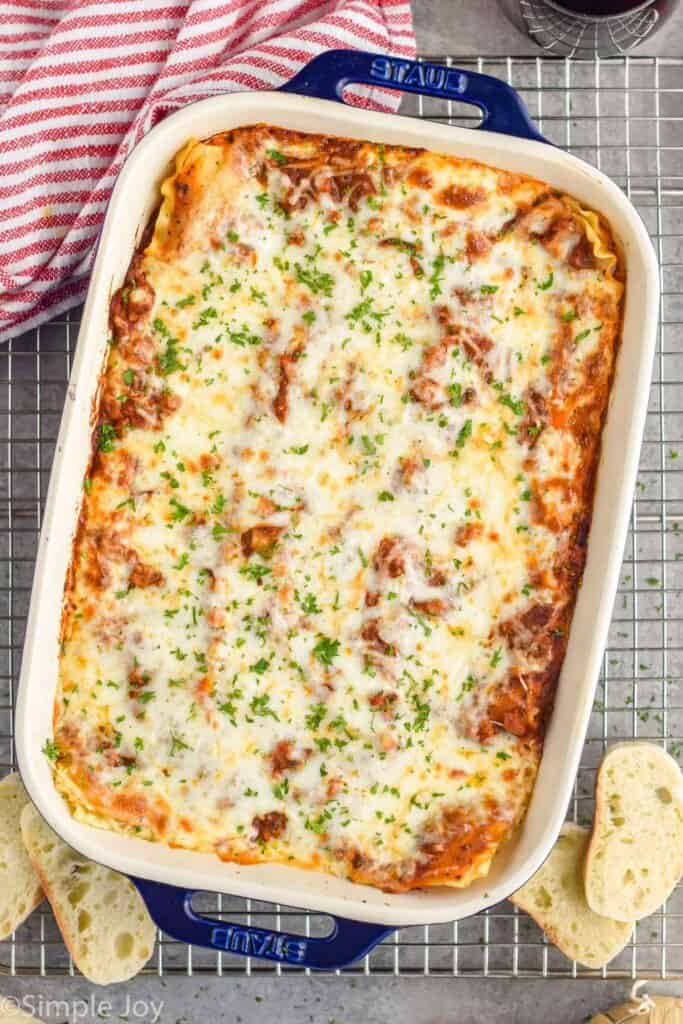 It is comfort food season! Anyone else want to put on some sweats and eat all the delicious cheesy casseroles? Good, I'm glad I'm not alone.
This Turkey Lasagna recipe is perfect comfort food. It is made with the most amazing ground turkey meat sauce that really makes the dish. From there we use ricotta cheese, eggs, and freshly grated Parmesan and Mozzarella cheese. All of these flavors combine to make a lasagna that you can serve with pride.
Reader Review
This was a terrific recipe. It was super easy to make and very flavorful. I really appreciate the well written instructions on the dish. Highly recommend this recipe.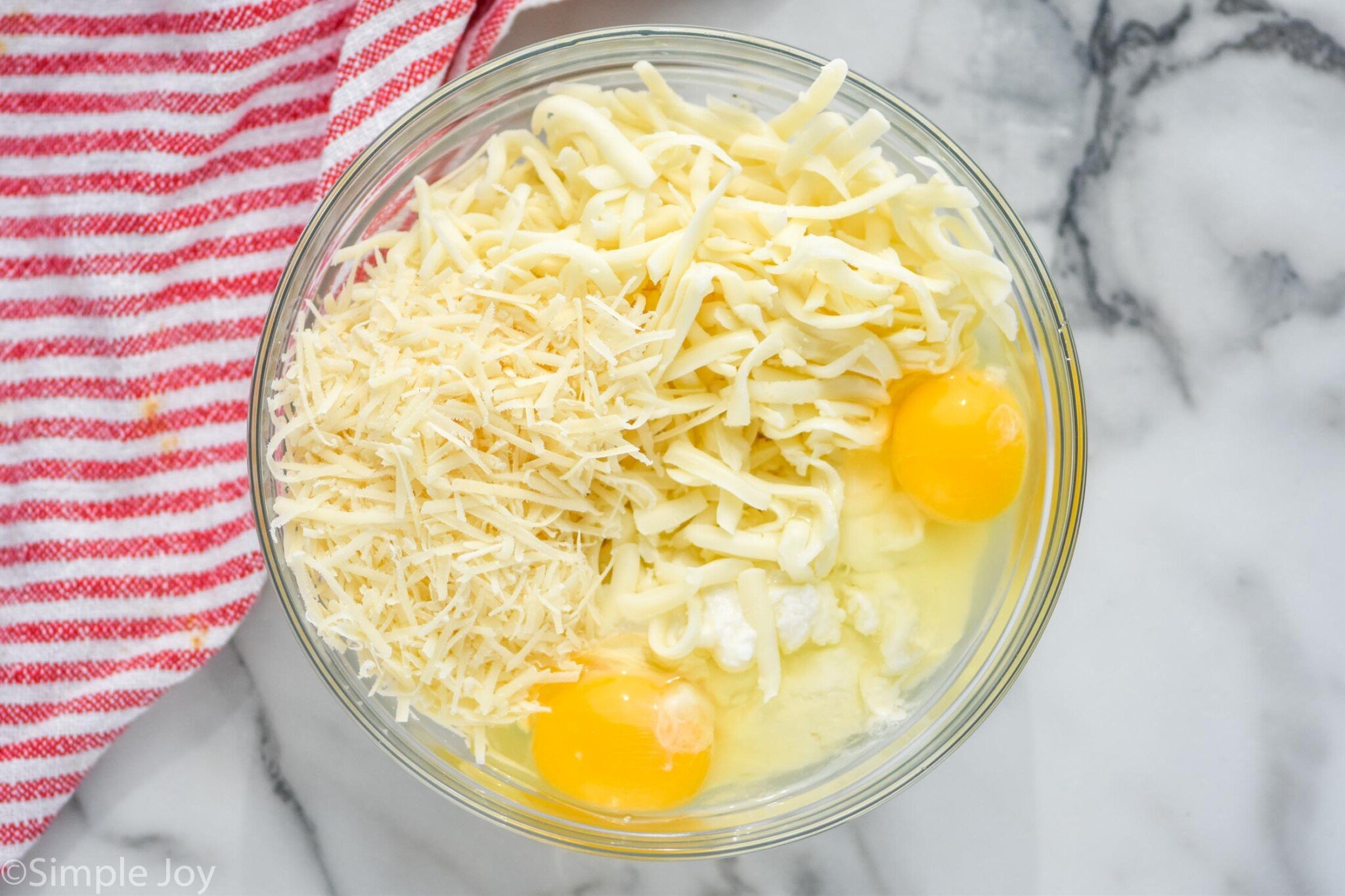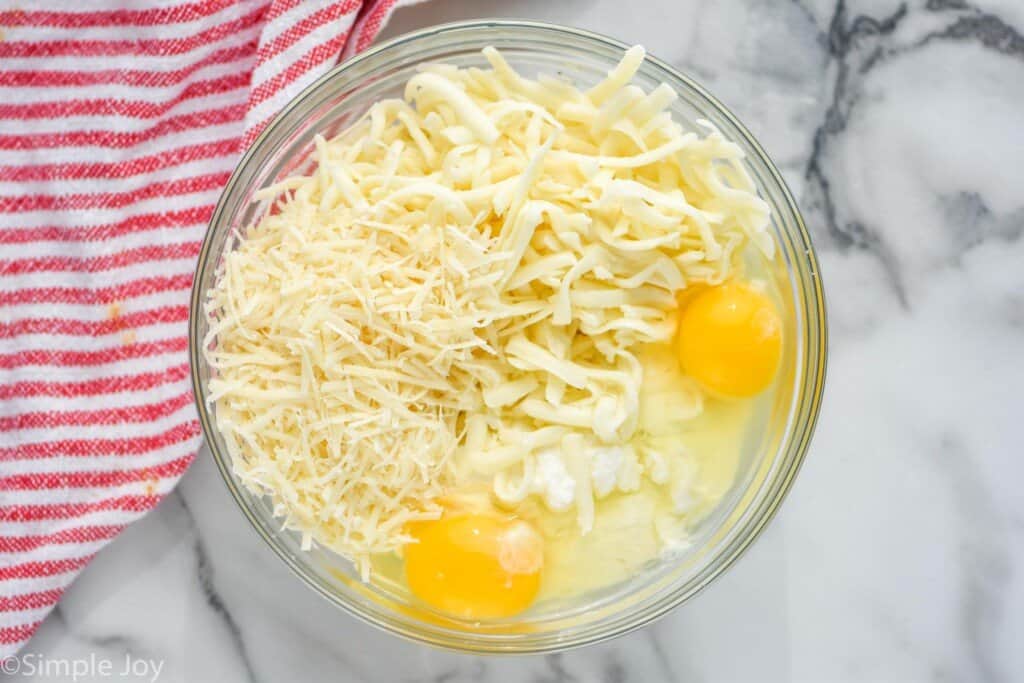 How to Make Turkey Lasagna
This is a brief overview of this delicious recipe. For the full recipe, please see the recipe card at the bottom of the post.
Cook the lasagna sheets. Bring a large pot of water to a roaring boil and add a teaspoon or two of kosher salt before adding the noodles. Make sure to stir them regularly as they cook.
Make the sauce. While the noodles cook, sauté an onion and garlic. Then add ground turkey. Once it is broken up, add tomato sauce, tomato paste, and seasonings. Let it simmer for five minutes.
Make the filling. In a large bowl combine ricotta cheese, mozzarella, Parmesan, and eggs.
Layer the lasagna. Add a little of the sauce to the bottom of the casserole dish. Place three cooked lasagna sheets on the bottom. Top with 1/3 of the cheese mixture and more sauce. Repeat this twice. Top with the remaining three lasagna noodles, the remainder of the sauce, 1 1/2 cups of mozzarella cheese and 1/4 cup of Parmesan.
Bake the lasagna. Put the lasagna in the preheated oven uncovered for 30 minutes. If at the end of the baking time you would like the top more browned, turn on the broiler, watching closely so it doesn't burn.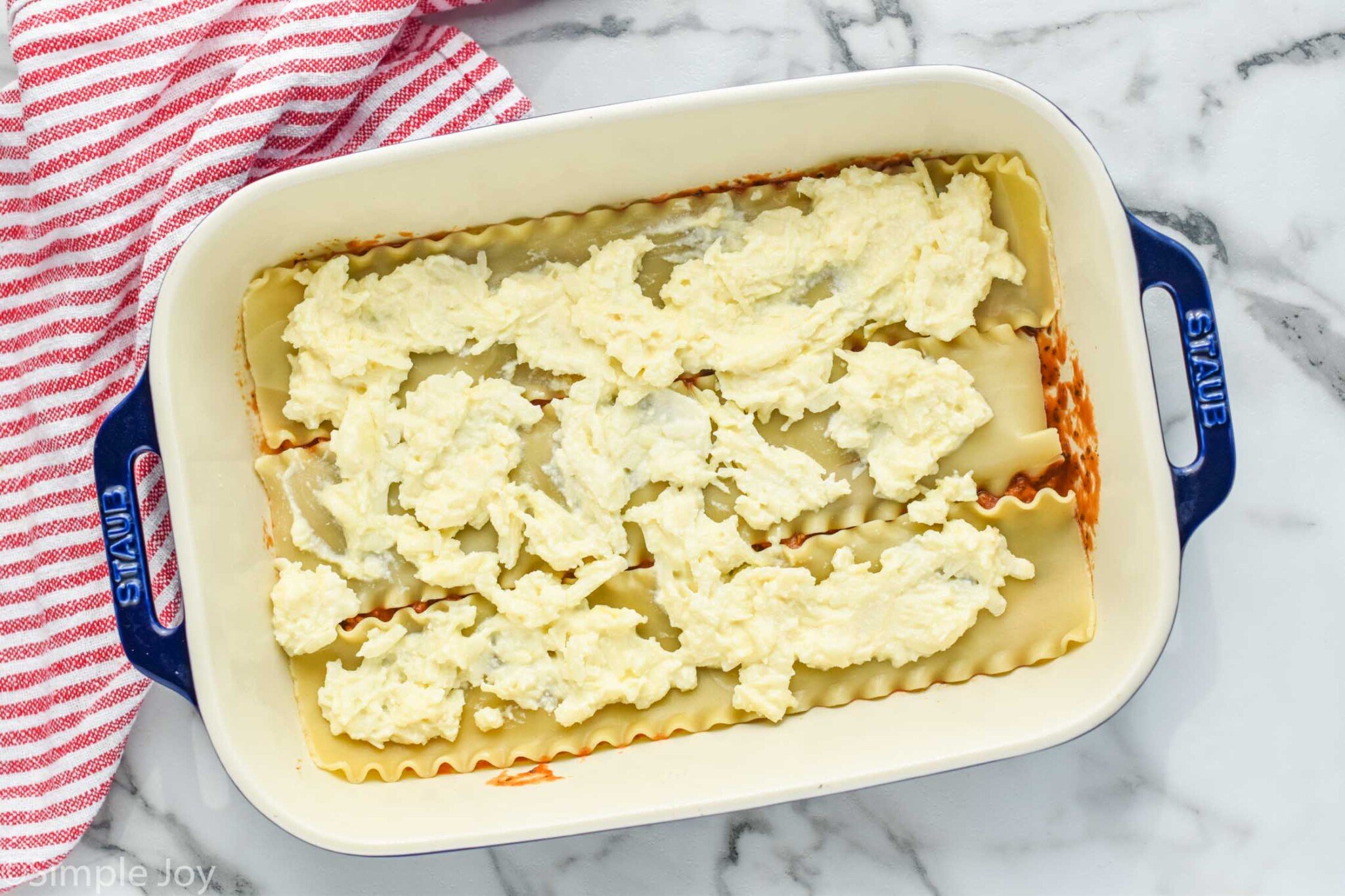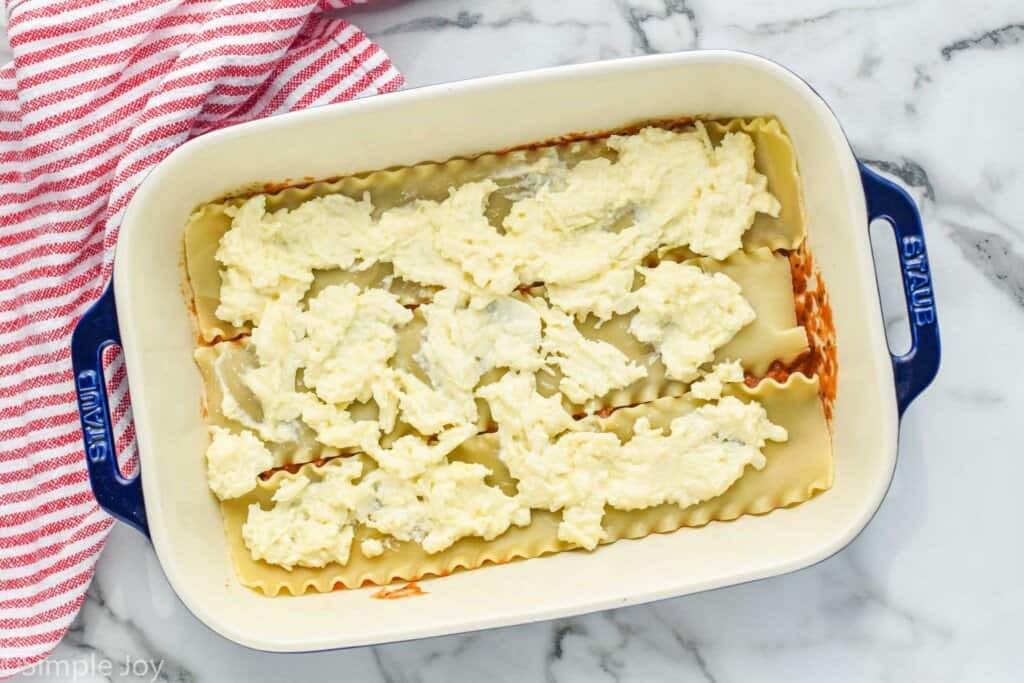 Lasagna Sheets
Tips for Cooking Lasagna Sheets
Use enough water. You want to make sure that you have at least 4 quarts of water.
Bring the water to a roaring boil before adding the noodles. You want to see really big bubbles.
Salt the water. Just one teaspoon of salt to your pasta water can make a really big difference.
Cook the whole box. Even though you will only need 12 noodles, sometimes they break up. It is best to use the whole box and give the kids the left over noodles to snack on.
Set a timer. Especially with lasagna noodles, you don't want to over cook them. Look at the time suggested on the box before adding the noodles to the water and set a timer for that length of time. Drain them right when the timer goes off.
Stir the noodles regularly as they cook. This will prevent them from sticking together.
Rinse with cool water. If you aren't ready to construct your lasagna, you will want to rinse the noodles so they stop cooking and don't stick together while waiting.
No Boil Lasagna Sheets
No Boil Lasagna Sheets are really popular because they completely bypass the step of cooking the noodles. While we know people who have had great results with this, keep in mind that this recipe has not been tested with them.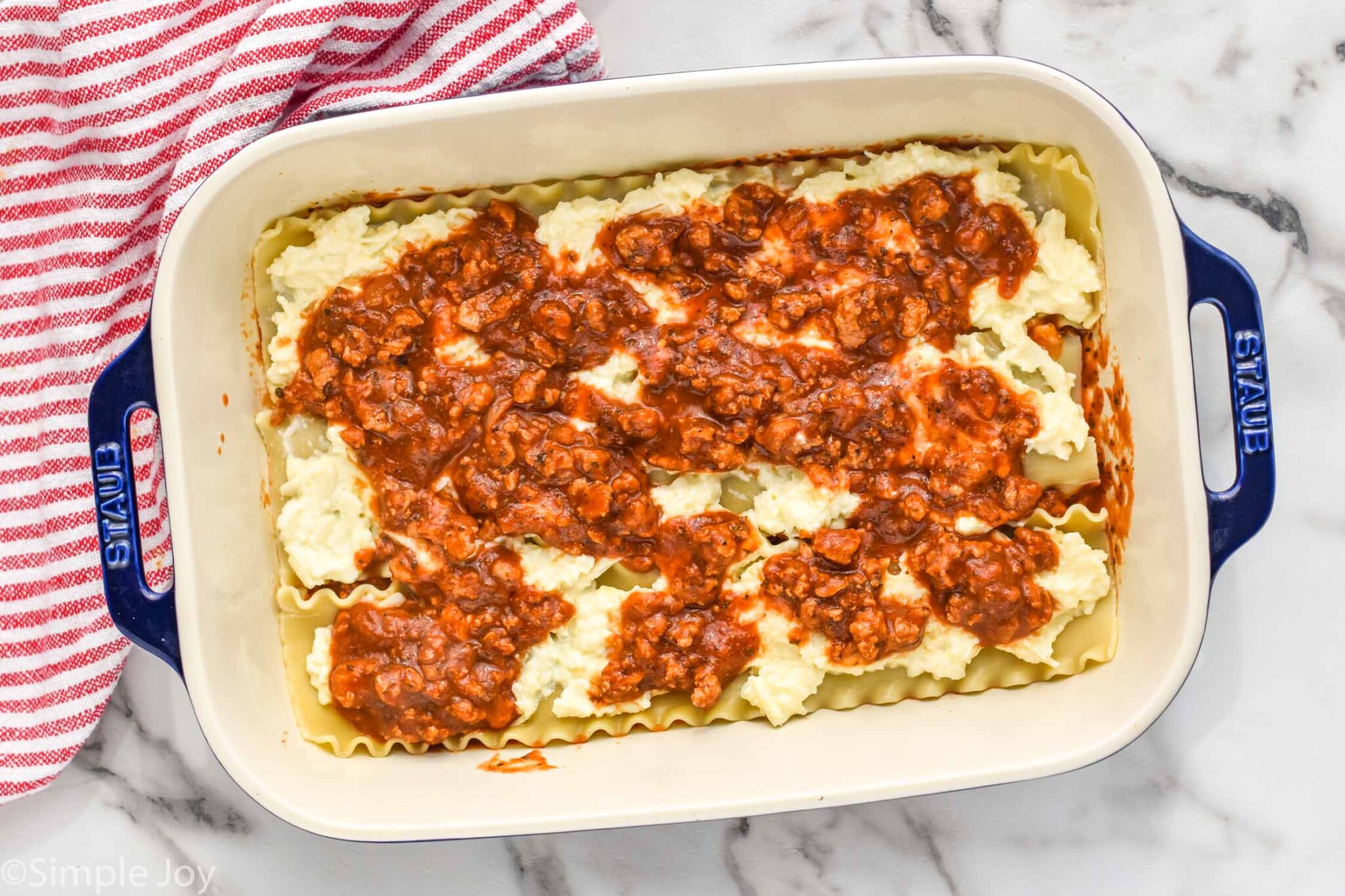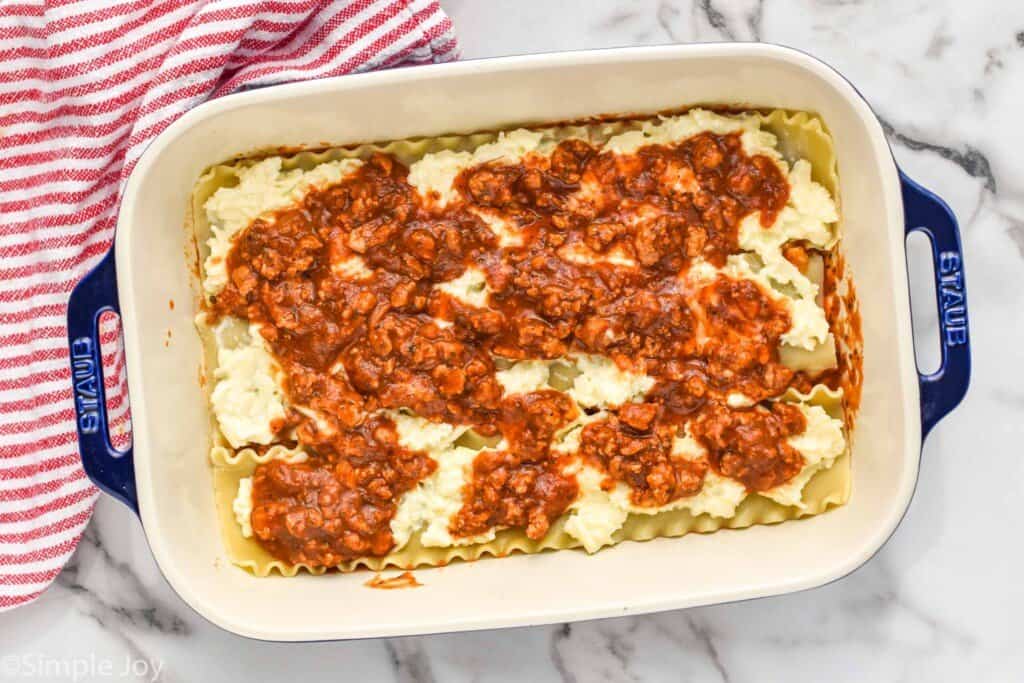 Ground Turkey Lasagna Sauce
Our family cooks with ground turkey a lot. My family loves the flavor, and I love the fat that can be cut from a recipe. In this recipe we are using 93% fat ground turkey. When you add the ground turkey to the pan to make the sauce, make sure to fully break it up.
You want to cook it until it is broken up and just beginning to brown. There is no need to make sure that it is cooked until no longer pink. The simmering of the sauce and the baking of the lasagna will cook it all the way through.
Homemade Lasagna
Homemade Lasagna is the ultimate comfort food. We start this delicious lasagna recipe with a homemade meat sauce that is perfection. This is bound to be a family favorite.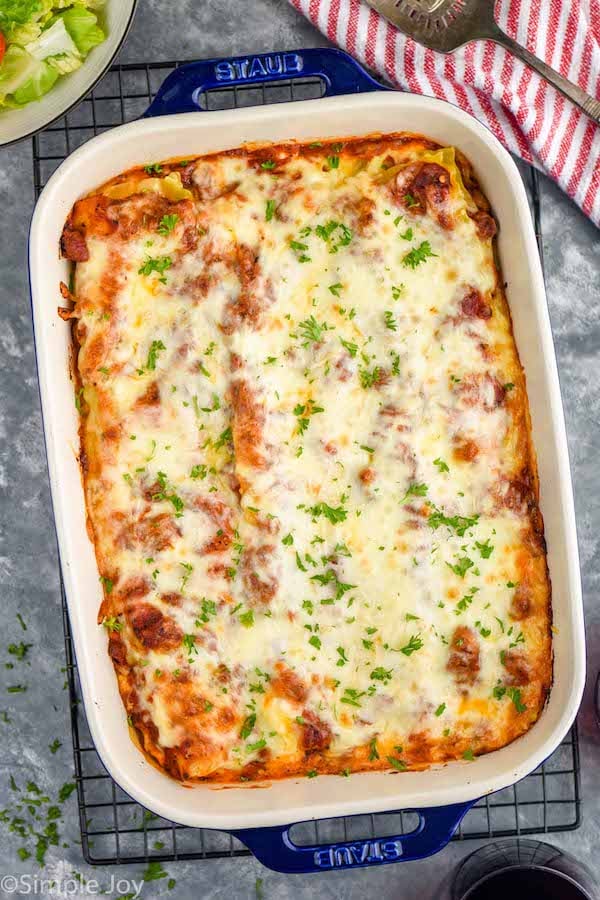 Freshly Grated Cheese
I can't express to you enough how much I want you to buy a block of mozzarella and a block of Parmesan cheese to make this recipe. Freshly grated cheese doesn't contain any additives to hold it together after grading like pre-grated cheese does. Therefore, it melts infinitely better. If you are going through all the work of layering a lasagna, put in another five minutes and grate cheese. It will be well worth it.
Low Carb Turkey Lasagna
If you want to make this recipe low carb, you can keep it exactly as is, but switch the noodles out for zucchini. Follow my steps in my Zucchini Lasagna to roast the zucchini ensuring that they don't add too much liquid to the recipe.
Making Ahead
This lasagna recipe can be made the day before and refrigerated. Refrigerate, covered, for up to 24 hours. When ready to bake, put it in the preheated oven and add 5 to 10 minutes to the baking time.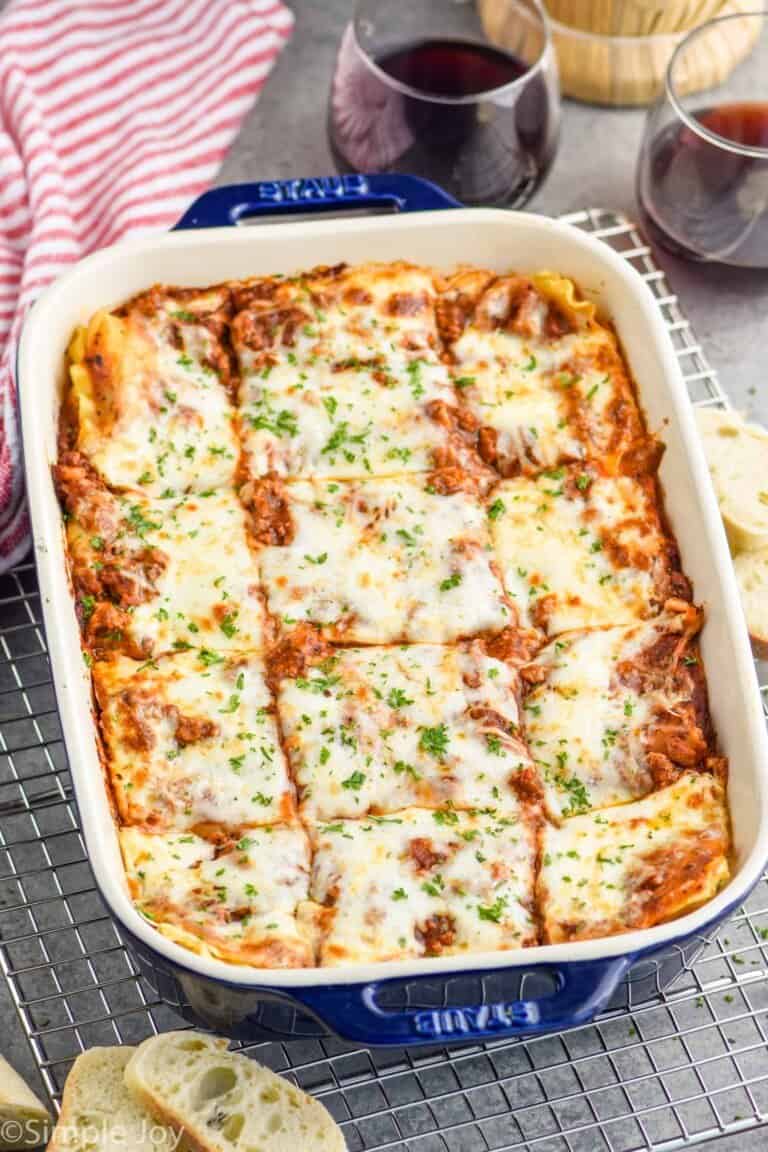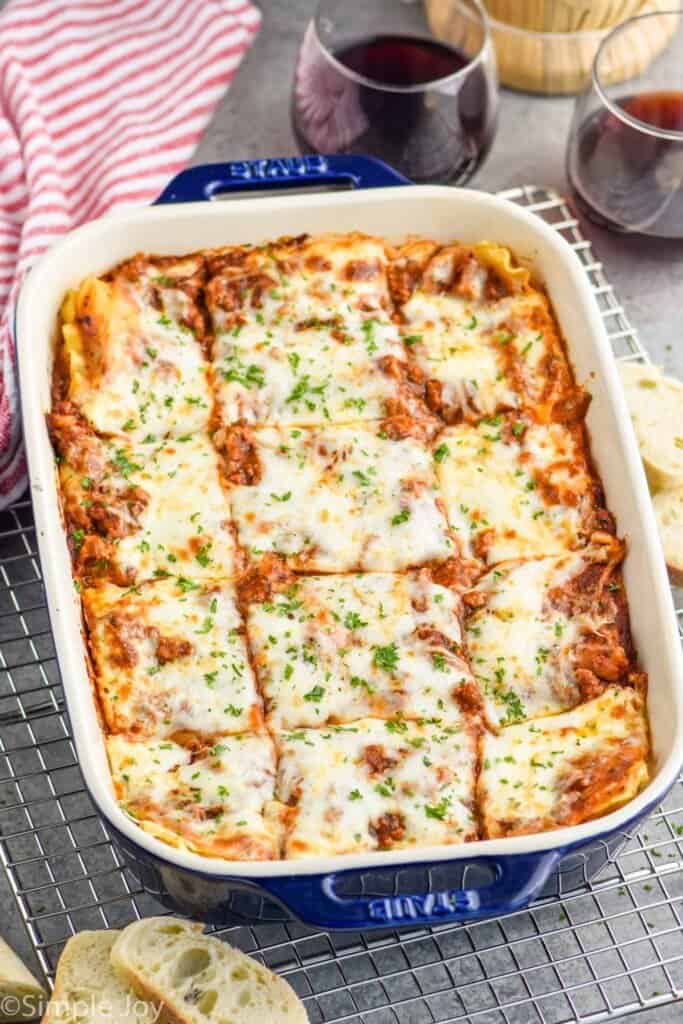 Baking Lasagna from Frozen
This ground turkey lasagna recipe can be baked from frozen. Follow the instructions below.
Make the lasagna in a disposable baking dish. This way it can go from the freezer to the hot oven without risk of the dish cracking and breaking.
Make the recipe through constructing the lasagna.
Allow the finished recipe to cool so it is no longer steaming. Wrap it three times in plastic wrap. Freeze for up to three months.
When ready to bake, unwrap it. Cover it with aluminum foil and put it in an oven preheated to 350 degrees bake for 20 minutes covered. Remove the foil and bake for 30 more minutes or until it reaches an internal temperature of 140 degrees.
Storing and Reheating Leftovers
Leftover lasagna can be stored in the refrigerator for up to five days. Only reheat what you plan on eating in that sitting. Leftovers can be reheated for 30 minutes, covered, in a 350 degree oven.
FAQ
Why do you use eggs?
Eggs help hold a lasagna together. It is what helps give it that nice crisp layered look. If you have someone with an egg allergy though, you can leave them out and still have a delicious recipe.
What can I use instead of ricotta?
I know many people who have an aversion to ricotta cheese and use cottage cheese instead.
Why do you put sugar in the sauce?
be too sweet and need a little splash of lemon. Or something can be too acidic and need a little dash of sugar. That is the case with canned tomatoes. They are very acidic and just a teaspoon and a half of sugar mellows them out and balances the sauce.
Can I make this recipe with beef?
Absolutely. If you are doing that, I suggest skipping the oil, and adding the beef, onion, and garlic to the pan together. Drain the fat from the skillet before moving on to the tomato sauce.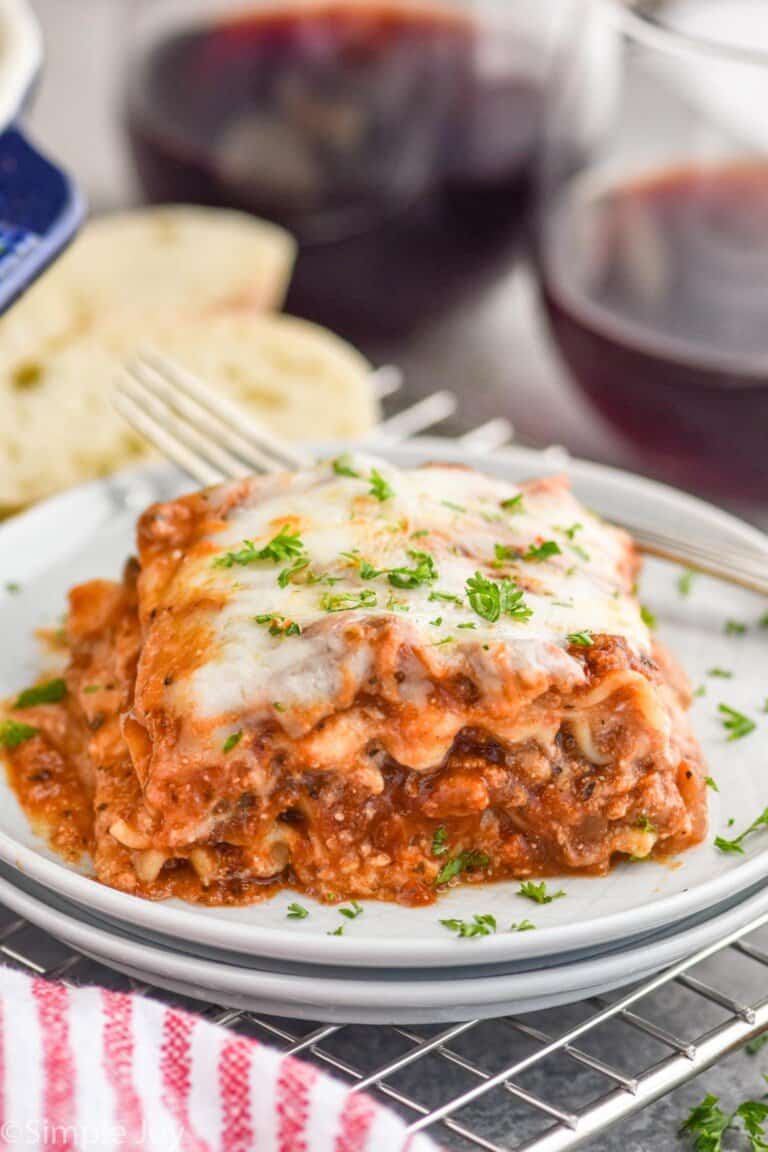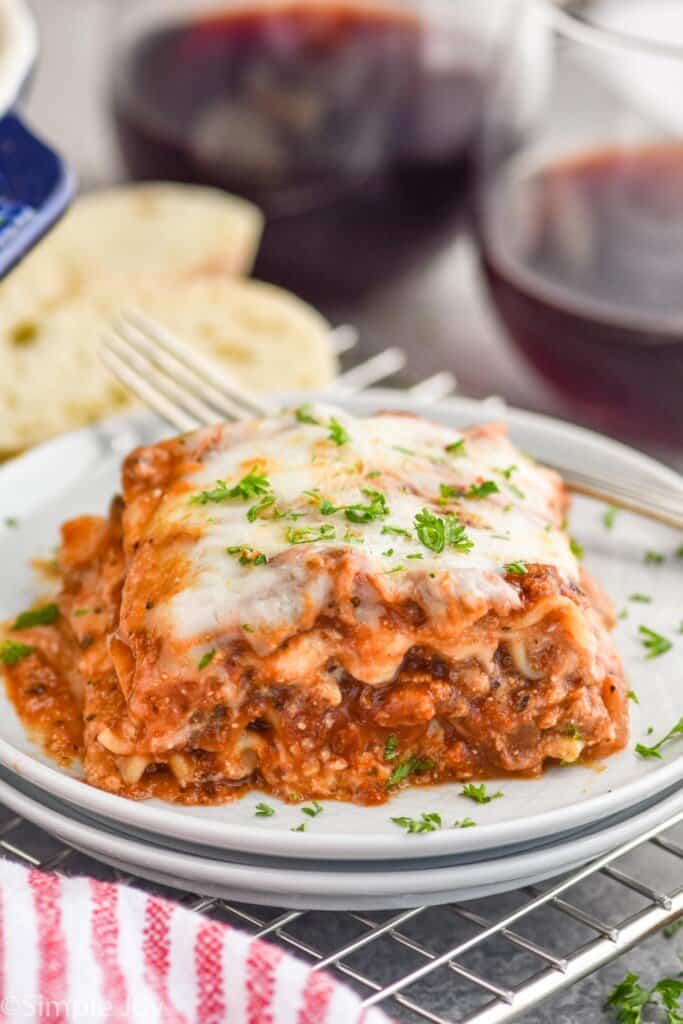 What to Serve with Turkey Lasagna
With a meal as heavy as a lasagna, I think that vegetables make a great side dish.
If you make this turkey lasagna recipe or any of my other recipes, leave me a comment and let me know what you think!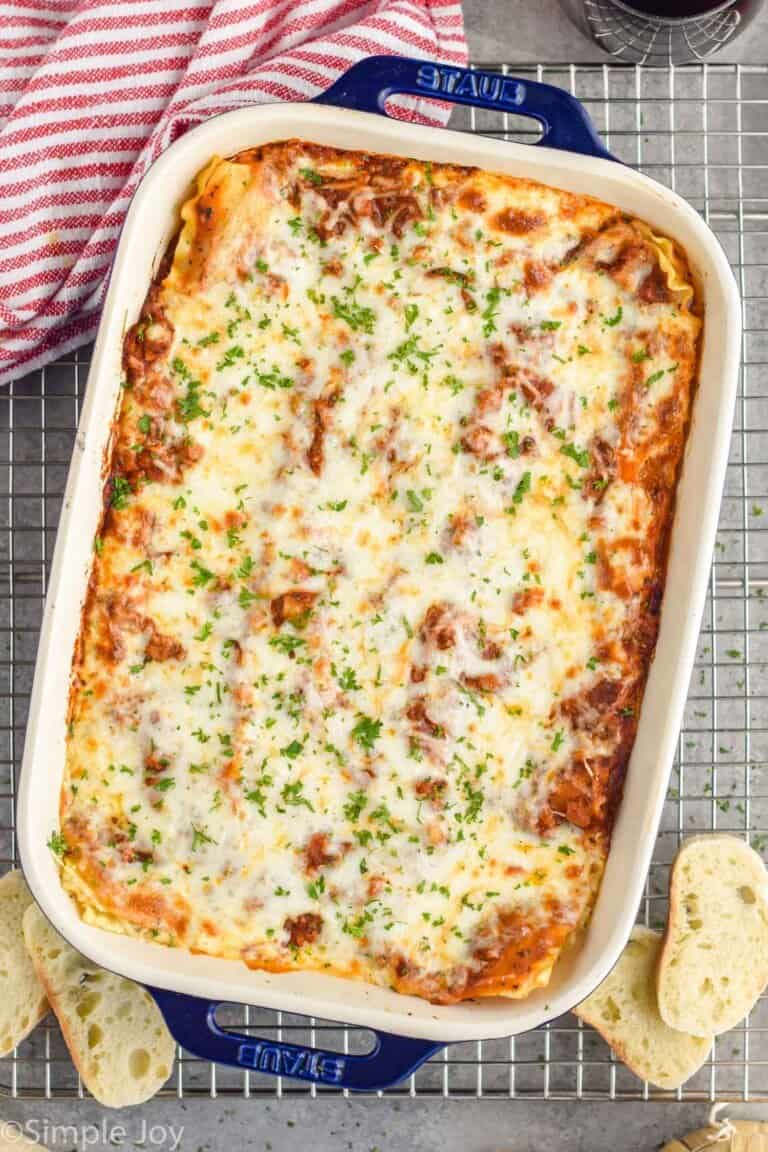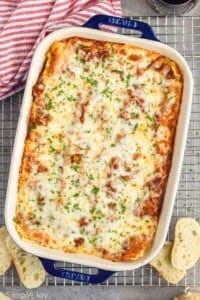 Turkey Lasagna
Turkey Lasagna is the most delicious comfort food. This lasagna recipe uses a from scratch sauce and is perfect for freezing and pulling out on a busy weeknight.
Ingredients
12

ounces

lasagana noodles

(cooked and drained according to box instructions)

1

tablespoon

olive oil

1

small yellow onion

diced

3

cloves

garlic

minced

1

pound

ground turkey

(93% fat)

28

ounces

tomato sauce

(just tomato sauce, not spaghetti sauce with seasoning)

2

tablespoons

tomato paste

1

tablespoon

dried oregano

1

tablespoon

dried basil

1 1/2

teaspoons

sugar

1 1/2

teaspoon

kosher salt

1/4

teaspoon

black pepper

1/4

teaspoon

red pepper flakes

15

ounces

ricotta cheese

2

large eggs

16

ounces

mozzarella

shredded

1

cup

Parmesan cheese
Instructions
Preheat your oven to 350 degrees. Spray a 9 by 13 inch baking dish with cooking spray.

Bring a large pot of water to a roaring boil. Add the lasagana noodles and cook according to the time indicated on the box.

While the noodles are cooking, heat a large skillet over medium heat. Add in the olive oil. Add in the onion and garlic, cooking until the onion begins to soften, about 3 minutes.

Add in the ground turkey, breaking it up. Cook until it is well broken up and just begins to brown, about 3 minutes.

Add the tomato sauce, tomato paste, salt, oregano, basil, sugar, red pepper flakes and pepper to the meat mixture and set aside. Simmer on low for 5 minutes. Taste and add more salt and/or pepper to taste.

Set aside 1 1/2 cups of mozzarella and 1/4 cup of parmesan cheese.

In a large bowl mix together the ricotta, eggs, and the remainder of the mozzarella and Parmesan.

Add a ladle full of the sauce and meat mixture to the bottom. Add a layer of lasagna noodles. Top the noodles with some of the cheese mixture and then more sauce and meat. Repeat until you have used all the ingredients (save the set aside cheese). Top with the set aside cheese.

Bake, uncovered for 30 minutes. Broil for 5 minutes at the end if you would like the cheese to be more browned. Let stand for 10 minutes before slicing and serving.
Serving:
1
serving
Calories:
520
kcal
(26%)
Carbohydrates:
30
g
(10%)
Protein:
36
g
(72%)
Fat:
28
g
(43%)
Saturated Fat:
15
g
(94%)
Monounsaturated Fat:
1
g
Cholesterol:
155
mg
(52%)
Sodium:
2137
mg
(93%)
Potassium:
743
mg
(21%)
Fiber:
5
g
(21%)
Sugar:
10
g
(11%)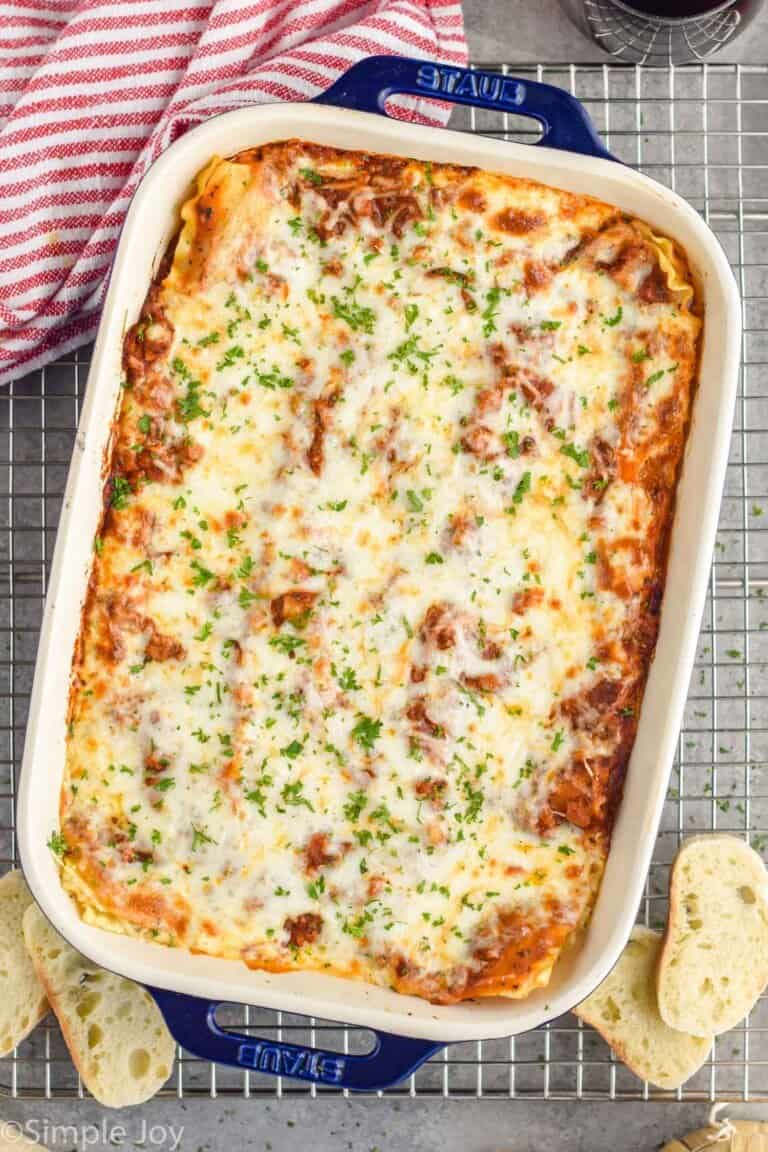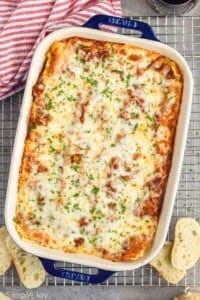 did you make this
Turkey Lasagna
you might also like . . .