Chocolate Amaretto Fudge! You are only four ingredients away from this amazing fudge!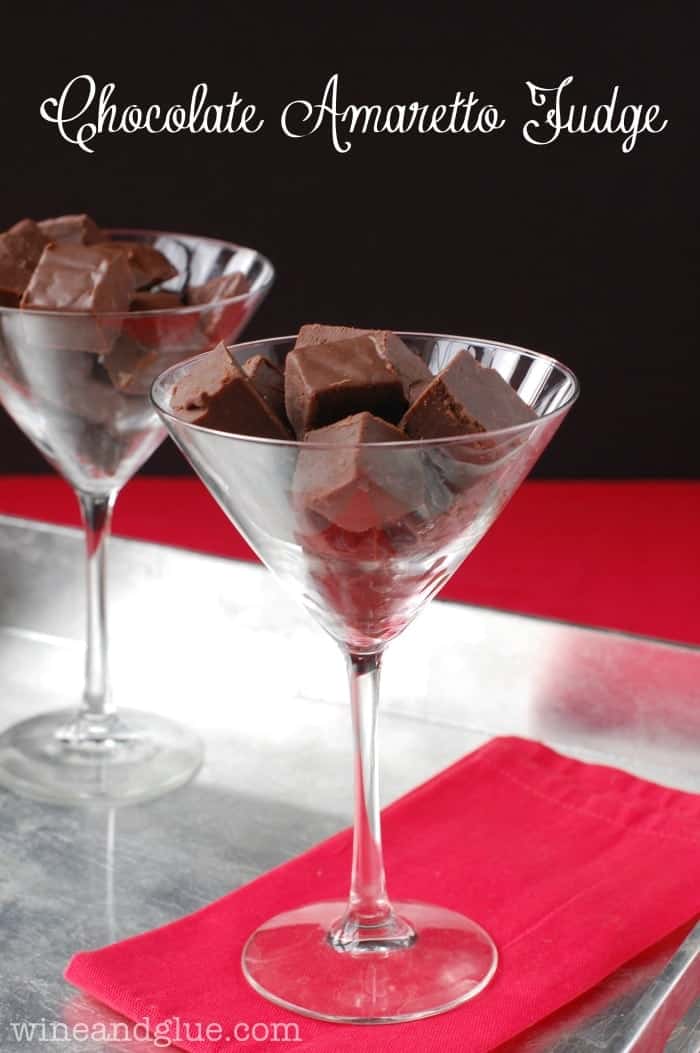 So yesterday was Quinn's surgery. I think that I underestimated how stressed I was about it until the night before . . . and then the drive there when I felt so full of stress that I was going to burst.
But when we got there, Quinn was the picture of calm. She let them do all the things they needed to do . . . . measuring her oxygen, taking her blood pressure, changing her into a gown. And then pretty much as quick as it began, it was over. And she was fine.
 . . . . Sort of.
Don't get me wrong! The surgery went totally fine. But general anesthesia is a lot for a little body! It took her awhile to wake up, and when she did, she wasn't super happy about it. But still, she was pretty much the picture of calm and so brave, even when they took out her IV.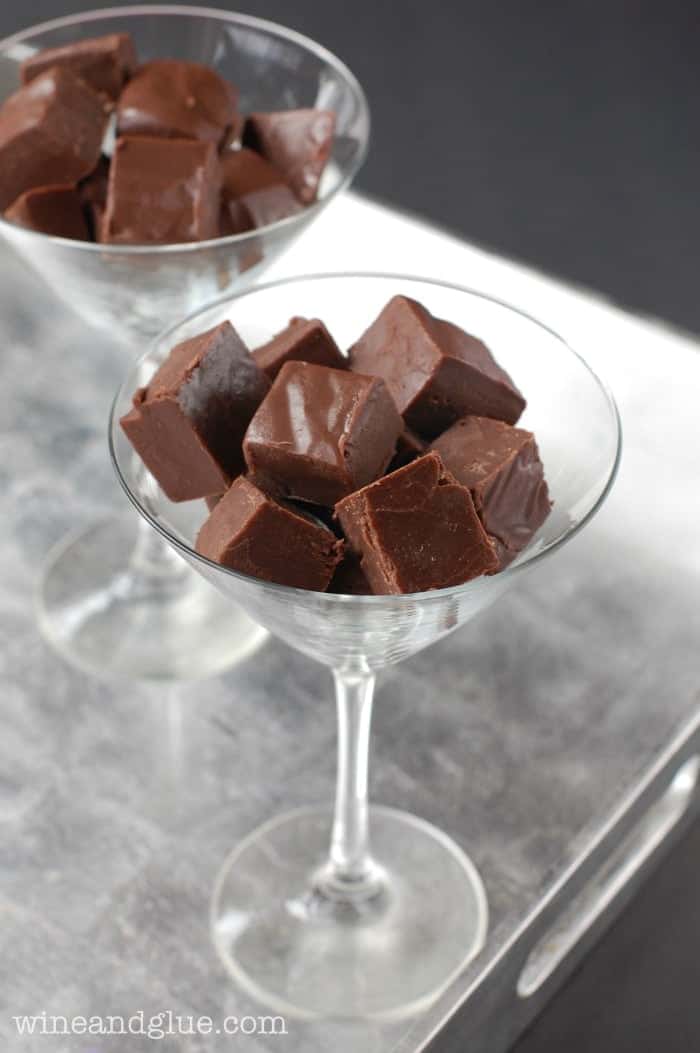 She ended up being in more pain than we thought she would be. It was difficult for her to move, and agonizing to see her wince with pain. When we got home with her, she went straight to bed and just conked out . . . which we also didn't expect. Both things did nothing good for my anxiety about it all.
Can I be honest? I worry that as you are reading this you are judging me for talking about my own anxiety about it all, rather than my empathy for poor Quinn. But please let me assure you that I can do both. I can be totally anxiety ridden and thinking about losing my son during surgery, and also full of compassion for Quinn, who is undergoing something SO big when she is so little. I can do both.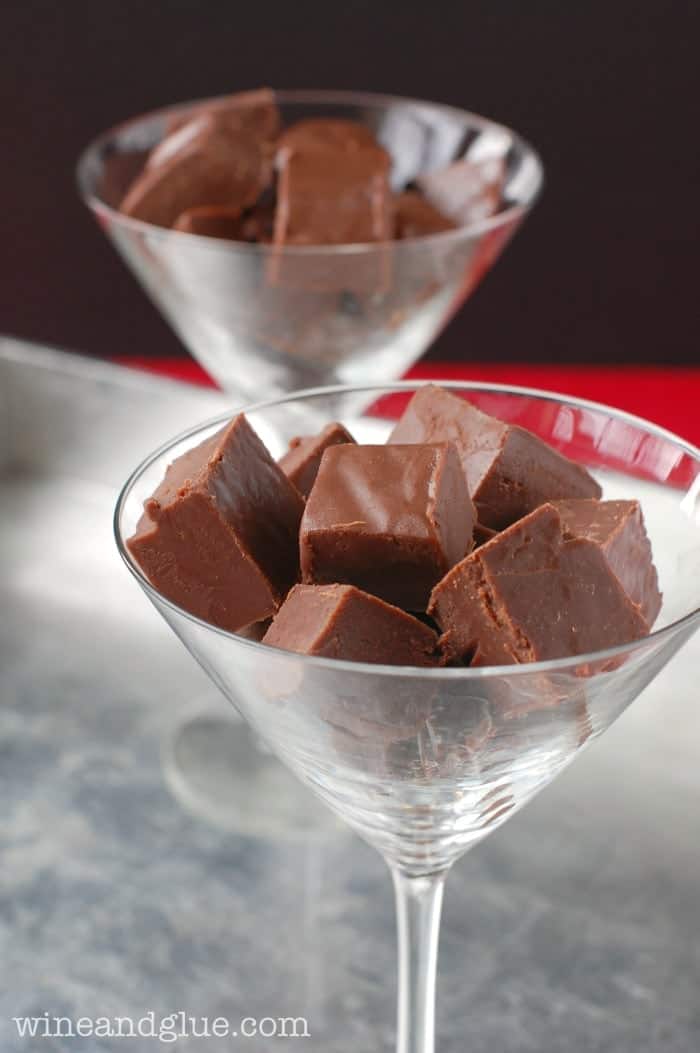 Anyway.
Things felt a little better when she got up from her nap and she was happy and more rested, and in less pain . . . but even as I write this, I'm still worried about her. I want to fast forward two weeks when all the bandages are off, all the pain medicine is gone, and she's back to jumping on her brother's back and trying to ride him like a horse.
But! At the end of the day when we were saying what we were thankful for, Quinn said, "I'm thankful for Mom, because she takes such good care of me." And then my hearted melted and my insides turned to jelly and all my anxiety melted away . . . for a little.
And when I was putting her to bed, I said to her, "I'm so proud of you, Buddy. You did so great today." And she said, "You did great today too."
From the mouths of babes, right?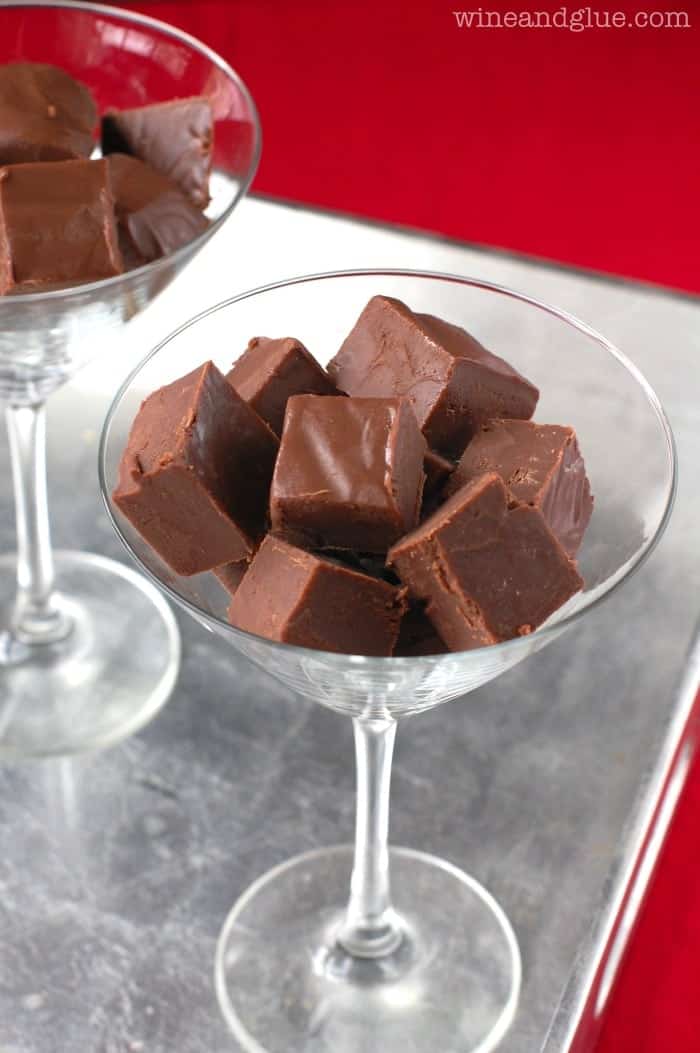 Let's talk about this fudge, okay? Because it's chocolate with booze in it, which I'm pretty sure is the answer to this kind of day.
Based on what you guys have been sharing and liking on my Facebook Page, you guys want CANDY! Especially candy that is good for the holidays, easy to make, and would make a nice addition to a tray of goodies. This Chocolate Amaretto Fudge, is totally that. And hello? It's FOUR ingredients! It doesn't get a lot better than that.
Oh wait. It does. You know, when you add BOOZE!
Hang onto your hats people, theres a lot more candy where this came from.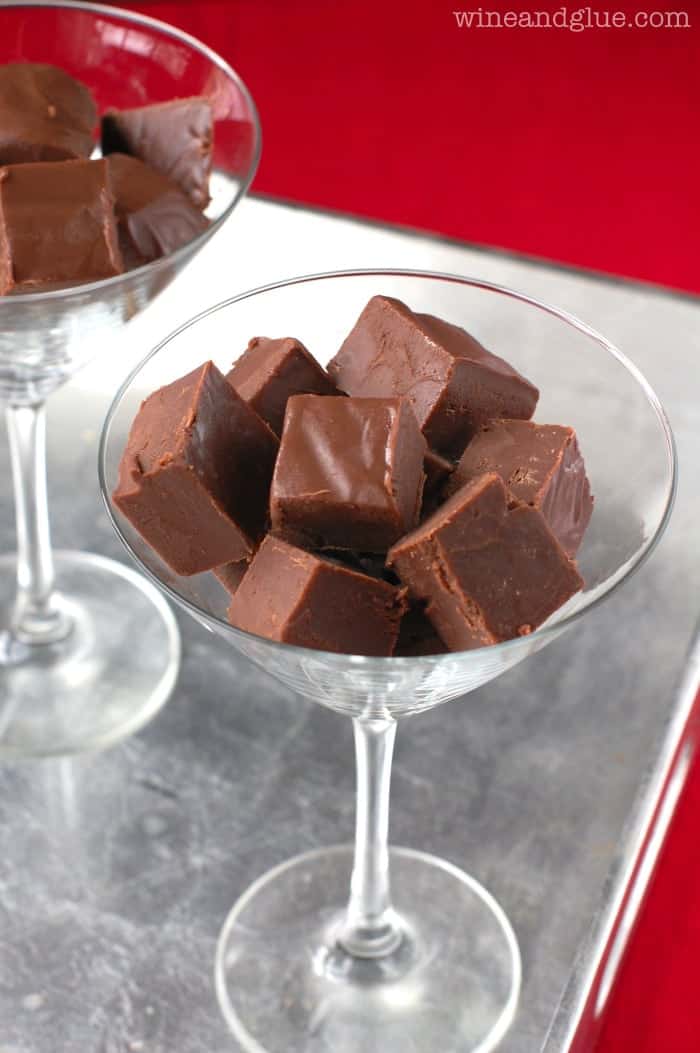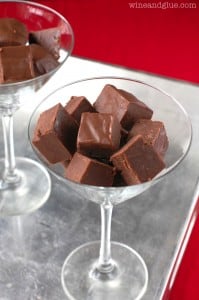 Chocolate Amaretto Fudge
Total:
4
hours
10
minutes
Chocolate Amaretto Fudge! You are only four ingredients away from this amazing fudge!
Ingredients
3

cups

chocolate chip

I used milk chocolate

1 14

oz

can sweetened condensed milk

2

TBSPs

amaretto liqueur

1

tsp

of vanilla extract
Instructions
Line an 8 by 8 square pan with aluminum foil.

Melt the chocolate chips over medium heat. While they are melting, stir in the sweetened condensed milk, stirring constantly.

When it is fully melted, add the vanilla and the amaretto and fully combine.

Pour the mixture into the pan and place in the refrigerator for at least four hours, though overnight is best.

Remove the foil lined fudge from the pan, remove the foil, and cut. Store in the refrigerator.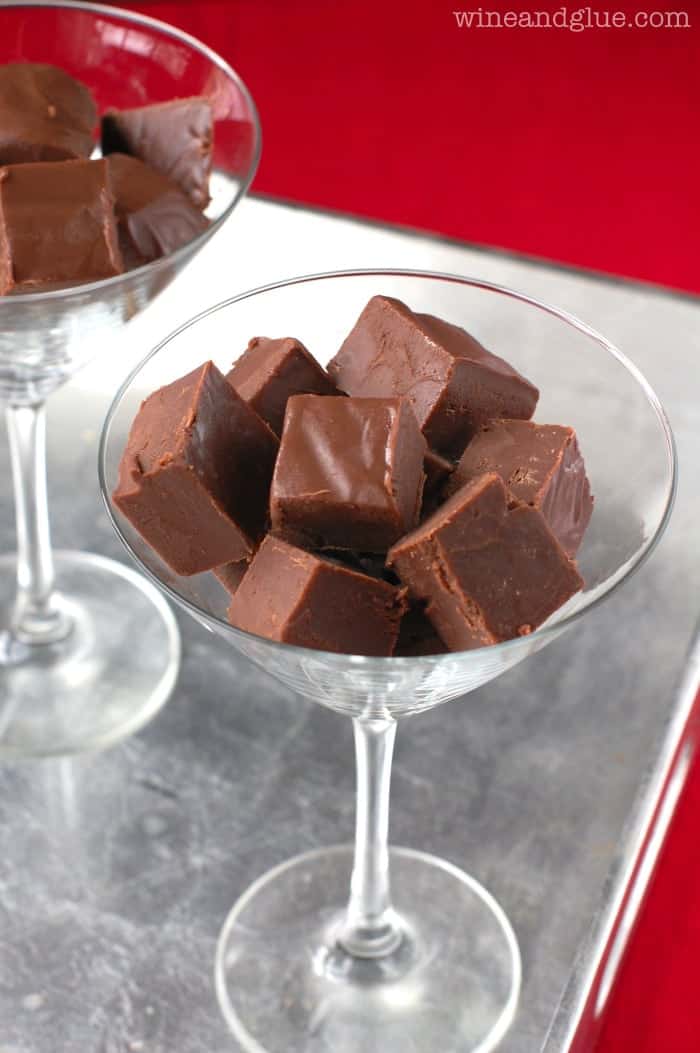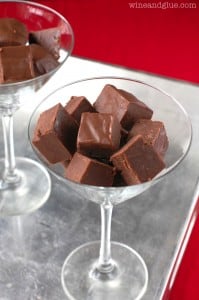 did you make this
Chocolate Amaretto Fudge
you might also like . . .