Homemade Amaretto Liqueur is easy to make! Use it in all of your favorite cocktails or package it up as a perfect homemade gift.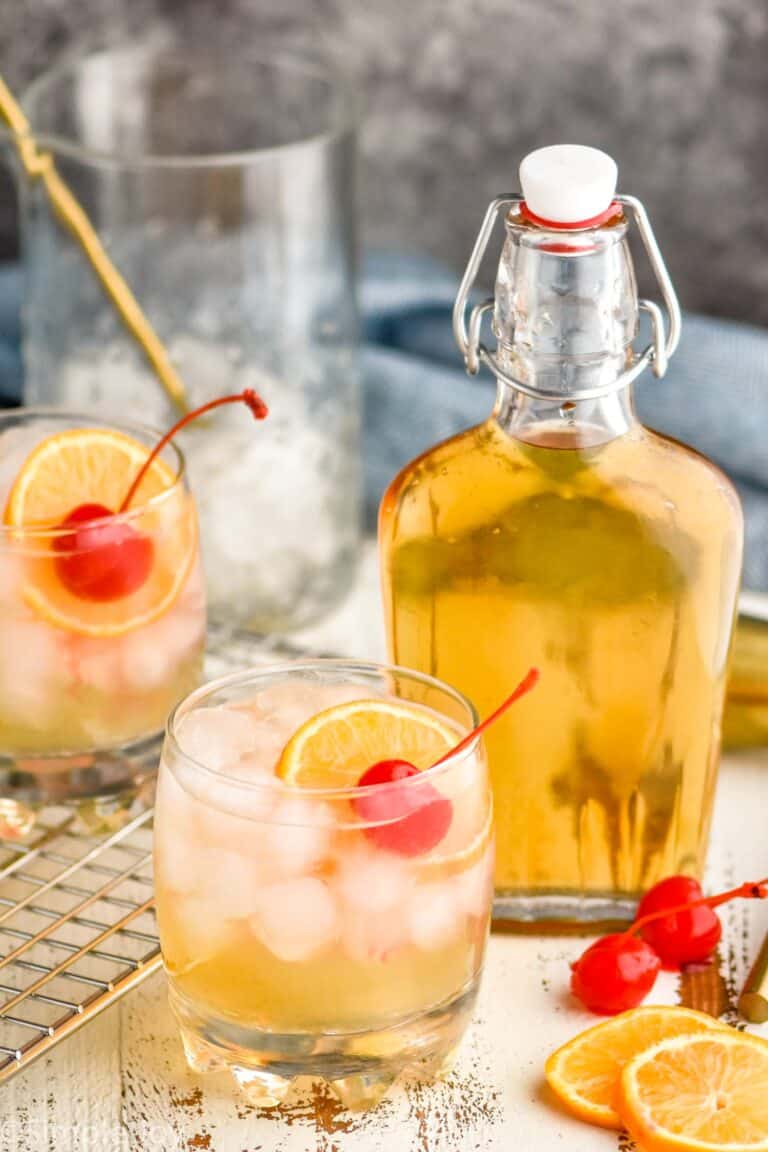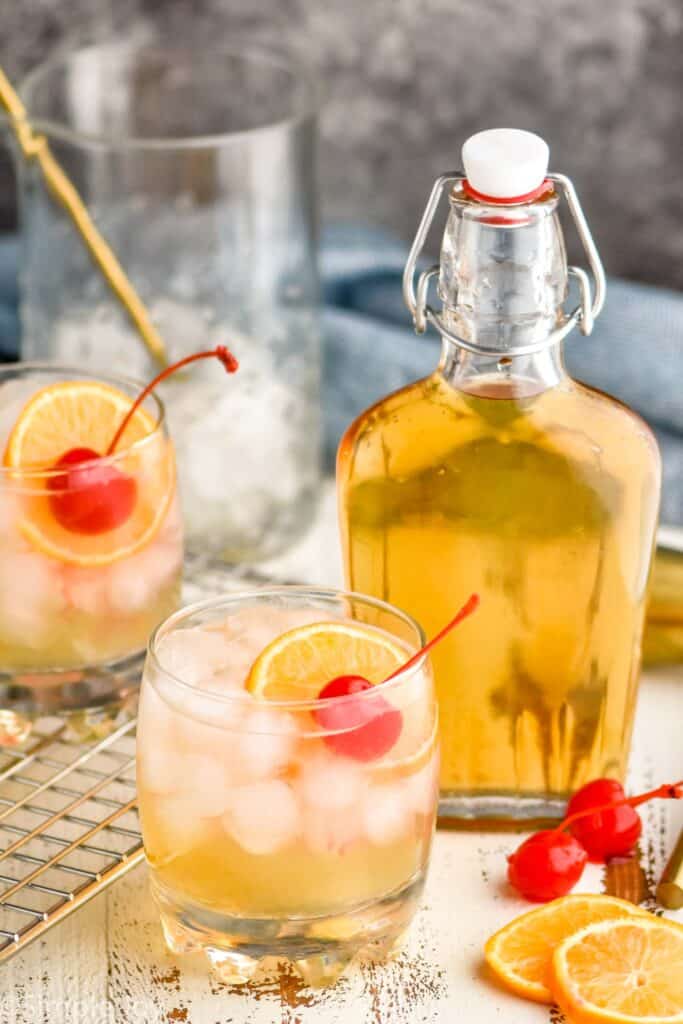 I came across this recipe for Amaretto the other day. It was saved by a family member and I knew that I had to share it with you. It is incredibly simple to make, and would be so perfect to package up and give as a gift.
Reader Review
I made your amaretto recipe along with 3 others. We just had a family taste test and your recipe swept first place.
How to Make Amaretto Liqueur
This recipe is so quick. You can double or triple it easily for gifting. Make sure you check out the recipe card at the bottom of the post for the full instructions.
Make the syrup base: To make your Amaretto dark in color and sweet, make a simple syrup with brown sugar.
Let the syrup base cool: You are bringing this to a boil, but you want to make sure you allow it to cool before you mix together the rest of the ingredients.
Add in the vodka: To the syrup you will add vodka, almond extract, and vanilla extract. This will make it alcoholic and also bring in the perfect flavorings.
Let it age: This old school recipe suggests that you let it age for a week. I will tell you from personal experience that it happens to be delicious immediately.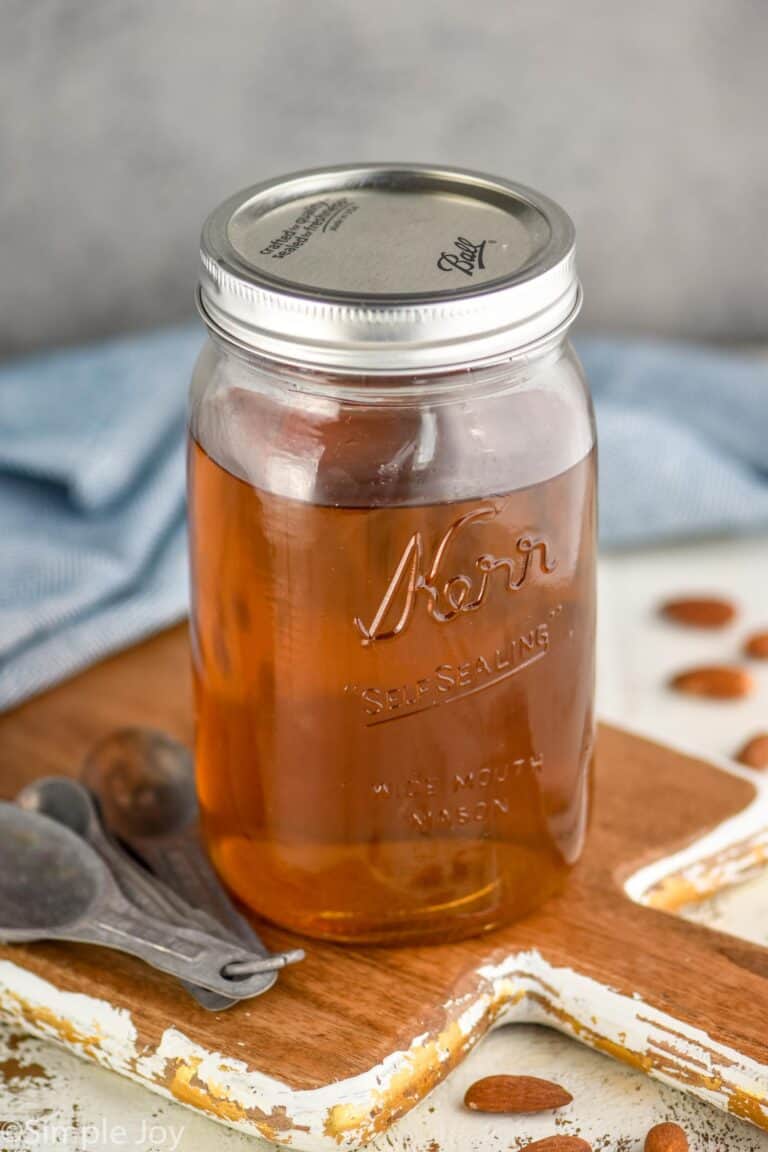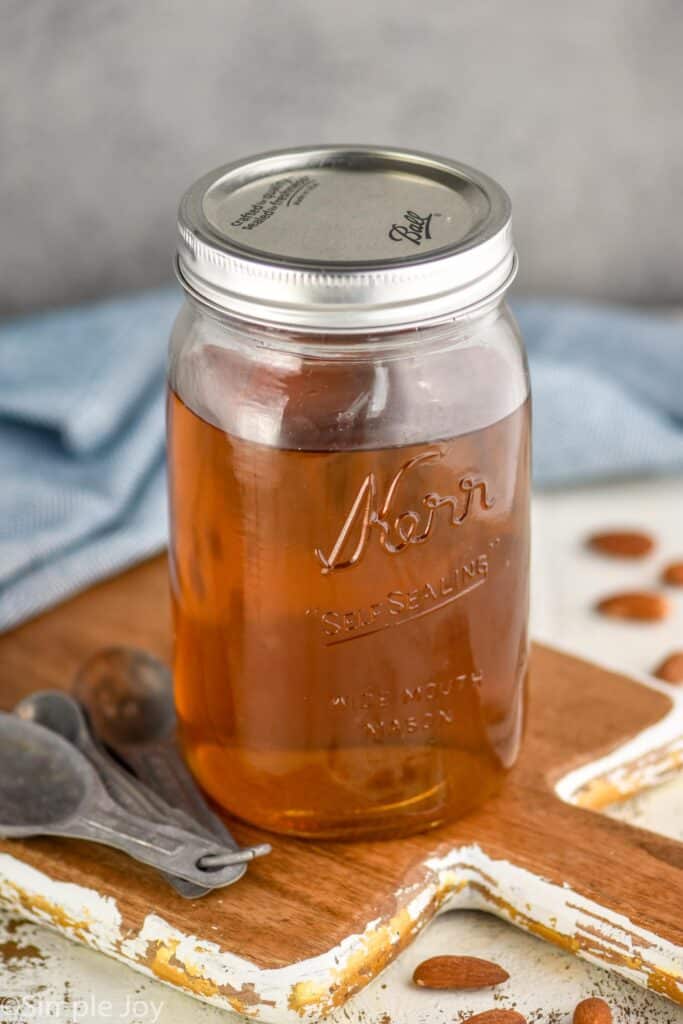 What is Amaretto?
True amaretto originates from Italy and was made from actual almonds. This simplified version definitely works as a replacement in your favorite recipes that call for amaretto liqueur.
Picking Vodka
Since half of the recipe is vodka, I highly recommend that you pick a brand that is delicious. If you are looking for a cost affective way to make this, there is a rumor that Kirkland Vodka is actually a high end vodka that is packaged for the wholesale company under their label.
Sweetness
This Amaretto Recipe is quite sweet. I think it works perfectly in cocktails and is even enjoyable over ice. But if you are looking for a less sweet version, simply use a little less of the syrup when you are making this. You can always add in more a little at a time.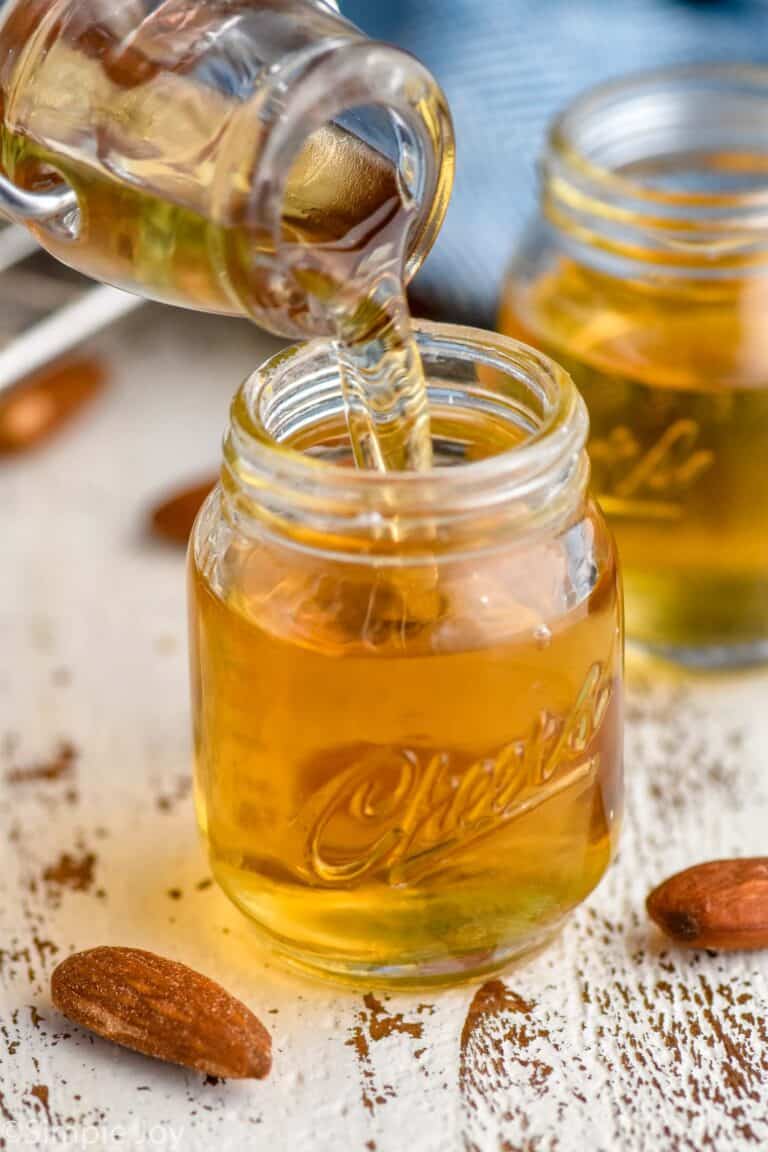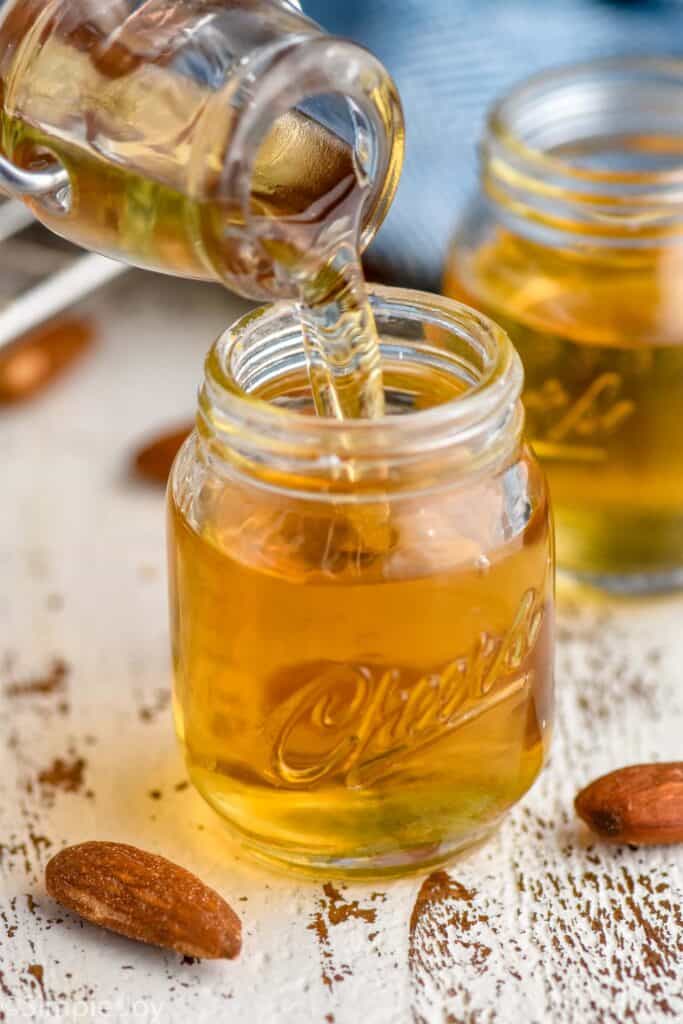 TOP PICK
Swing Top Bottle
This is the bottle you see pictured. It is 8 ounces, and perfect for this recipe.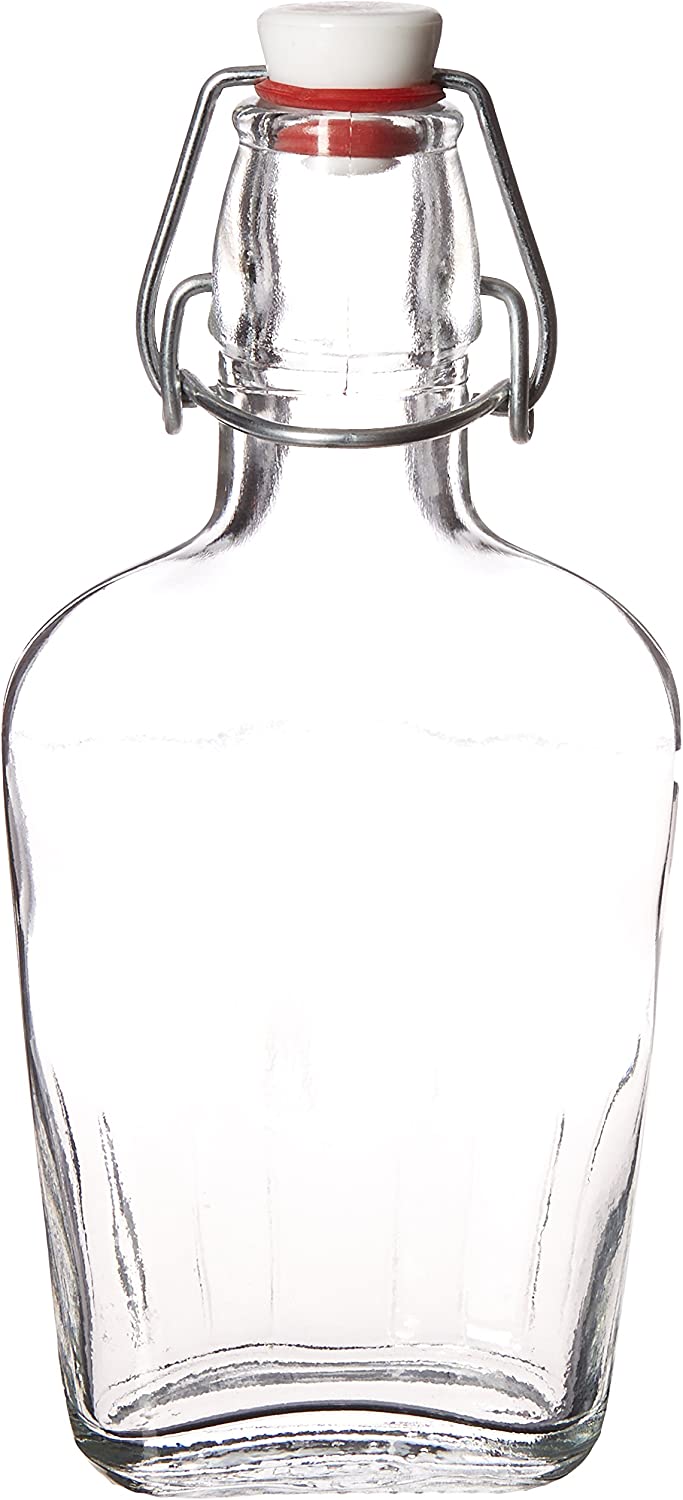 FAQ
How long will this recipe keep?
This recipe will keep for two months when stored properly. Make sure to fully sanitize any container that it is placed in, as this is the biggest factor in extending its shelf life.
Should it be stored in the refrigerator?
No, it can be stored in a pantry
Do I really need to let it sit for a week?
While this recipe does taste better after sitting for a week, it is delicious the day it is made.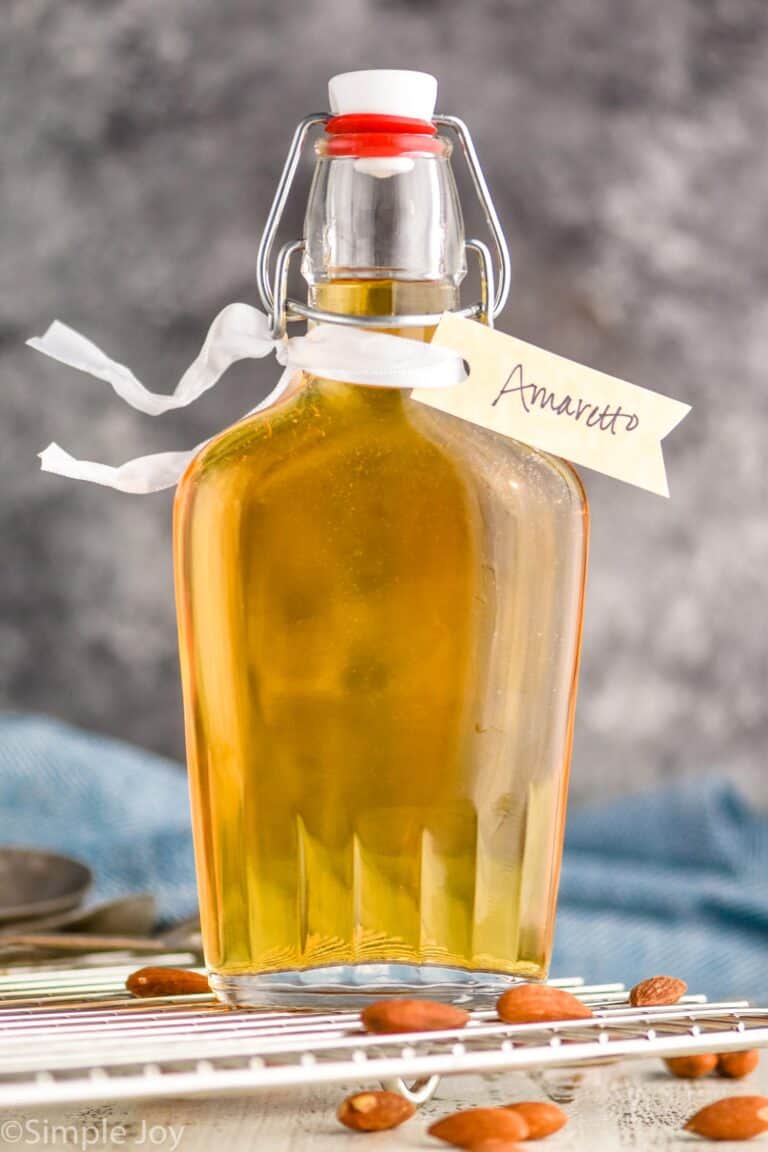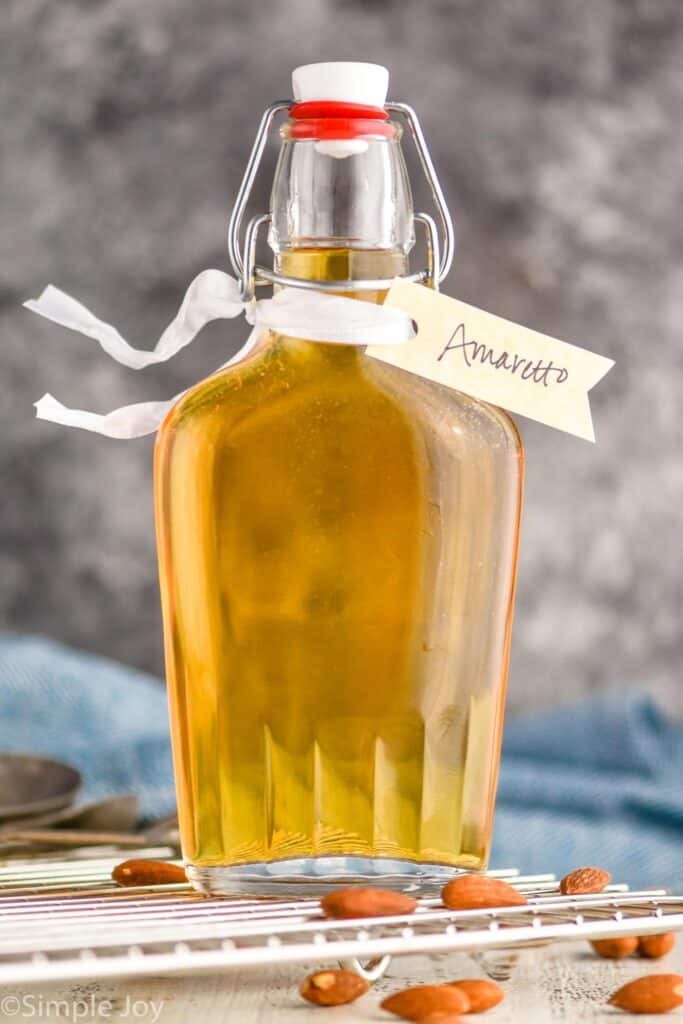 Amaretto Recipes
This is great over ice as mentioned above, but if you are looking for other ways to use it, I have a few amaretto drink suggestions.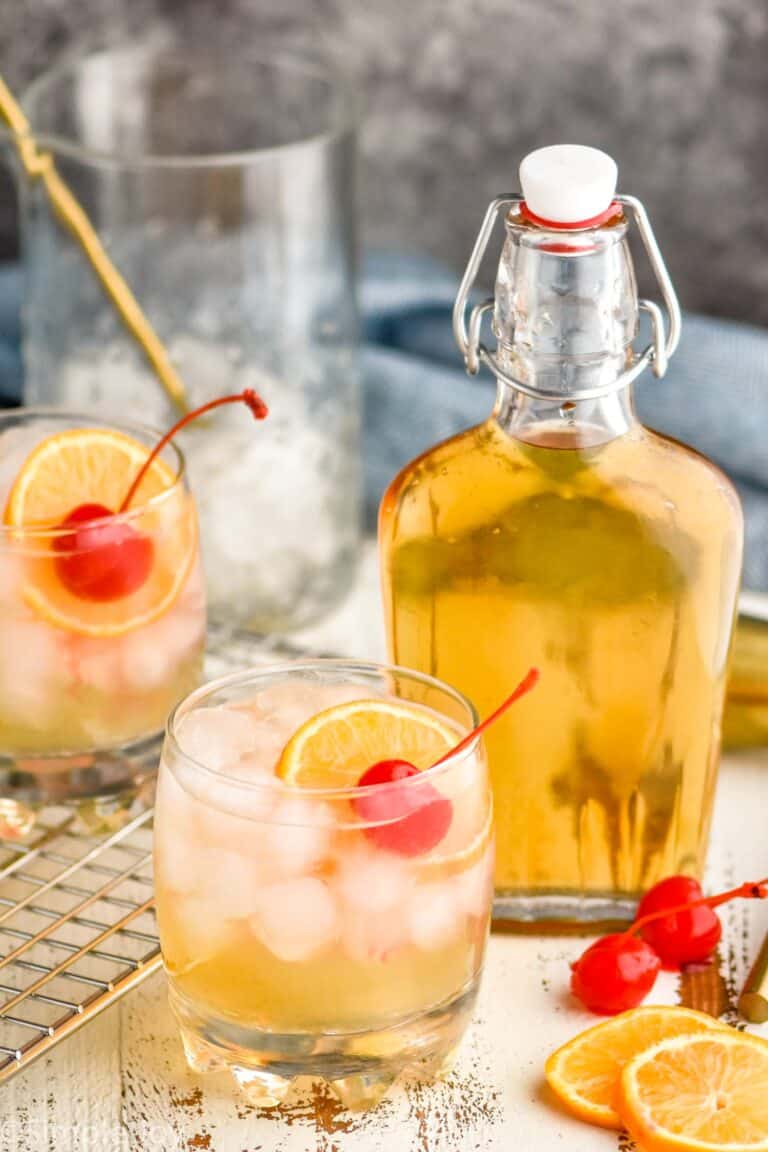 Homemade Amaretto
Homemade Amaretto Liqueur is easy to make! Use it in all of your favorite cocktails or package it up as a perfect homemade gift.
Ingredients
3/4

cup

brown sugar

packed

1/2

cup

granulated sugar

1

cup

water

1 3/4

cup

vodka

1

tablespoon

almond extract

2

teaspoons

vanilla extract
Instructions
In a small sauce pan, combine the brown sugar, granulated sugar, and water. Bring to a boil, cooking until the sugar dissolves completely. Allow to cool.

Mix the syrup mixture with the remainder of ingredients. Store in glass container in a dark place to age for 1 week.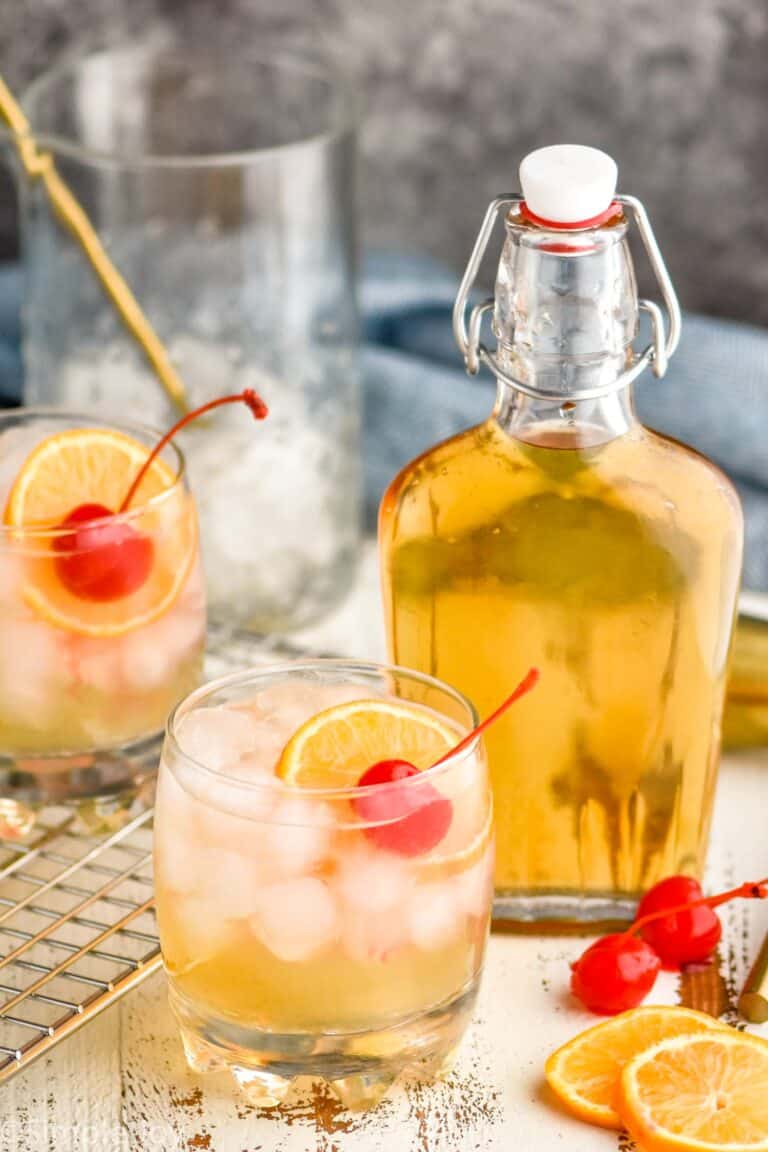 did you make this
Homemade Amaretto