Cranberry Stuffed French Toast! An easy and delicious breakfast bake!
My children are either in a deep plot with each other to give me a full head of gray hair before 40 (I really don't care about the color, but that nasty texture I could do without!!) or they really do want to kill each other in an intense and passionate way.
Gavin had the day off of school yesterday, and for the most part they were pretty good with each other, but there were these moments . . . these moments when I whispered to the baby that he or she better watch his or her back when they join the family.
They just know exactly how to push each other's buttons.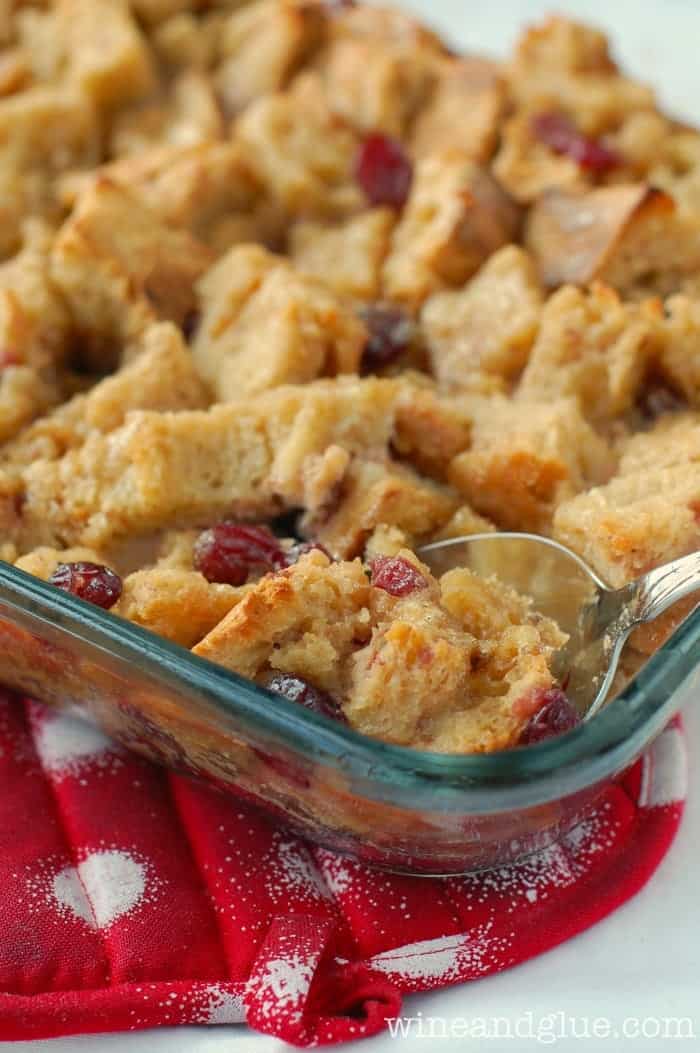 For example, Gavin can pretty much guarantee the reaction he wants from Quinn (her screaming and whining endlessly . . . though why anyone would want that is beyond me) if he tells her that he really doesn't feel like playing with and could she please leave him alone as he storms upstairs.
Quinn can guarantee that Gavin will go bananas if she gets in his way and messes with something he wants, which she is keenly adept at doing. On purpose.
So maybe on my Christmas wish list this year is a nice Christmas morning that is full of peace, joy, tinsel, and brunch and void of crying, tantrums, button pushing, and time outs. Or if anyone is going to get a time out, could it please be me?
And yes, a delicious brunch is part of my peaceful Christmas morning dream. I love a full spread of brunch, and this Cranberry Stuffed French Toast is perfect for Christmas morning! Or really any morning. It comes together so easily, and is absolutely delicious. The cranberry flavor is perfect, not overwhelming, just right.
It probably won't stop my children from wanting to kill each other, but at least momentarily it will stop me from caring . . .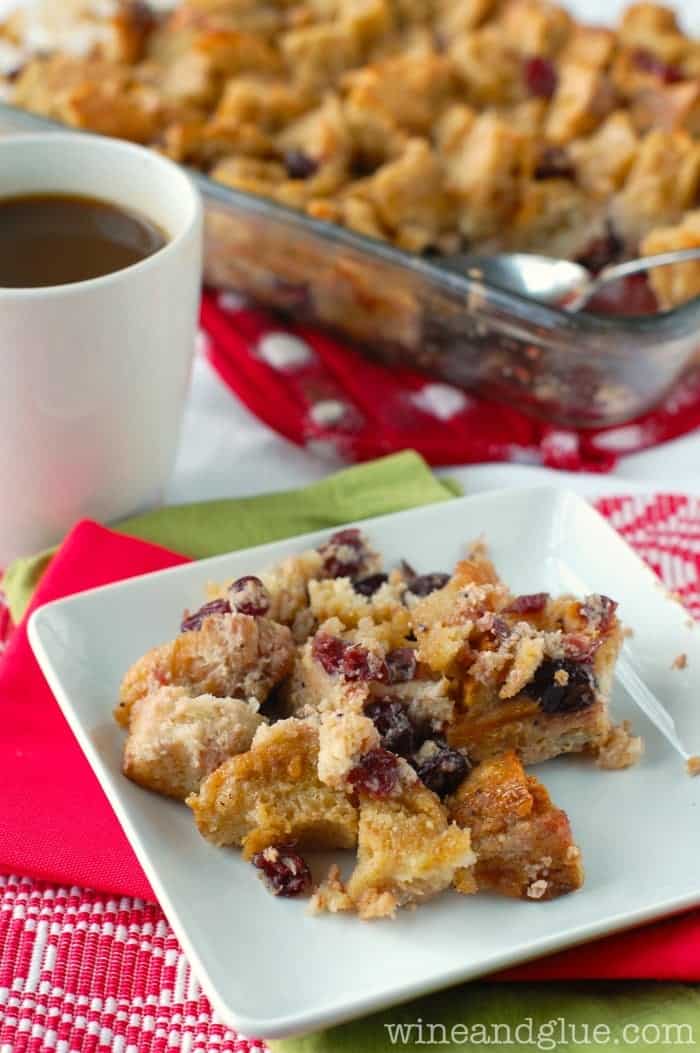 Cranberry Stuffed French Toast
5 eggs
1 1/2  cup milk
1/2 cup heavy cream
14 oz can whole cranberry sauce
2 tsps vanilla
1/2 cup brown sugar
1/4 cup butter, softened
8 cups cubed dry bread (I used this recipe and loved it!)
Preheat your oven to 350 and spray a 9 by 13 pan with cooking spray.
In a large bowl, whisk the eggs, milk, vanilla, and heavy cream together. Whisk in the cranberry sauce.
Add the bread, making sure that it is completely covered. Let it soak for 10 minutes.
While the bread is soaking, combine the brown sugar and butter.
Pour the bread/egg mixture into the pan. Top with the brown sugar/butter and put it into the oven for about 40 minutes until the eggs are set.
Looking for more brunch ideas?
Nutella & Banana French Toast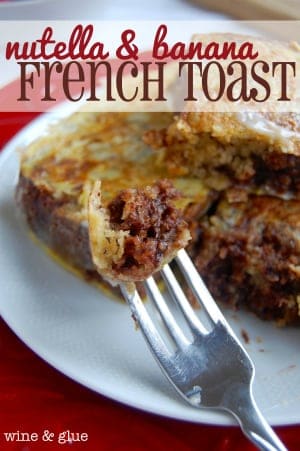 Orange Blueberry Fruffins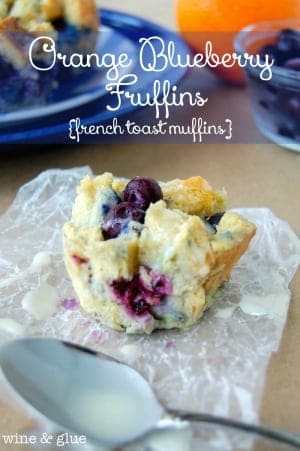 Banana Monkey Bread with Nutella Ganache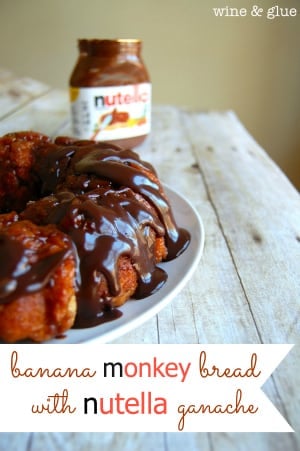 Apple Cinnamon Fruffins