This Grasshopper is full of mint and chocolate flavor, a milkshake for grownups!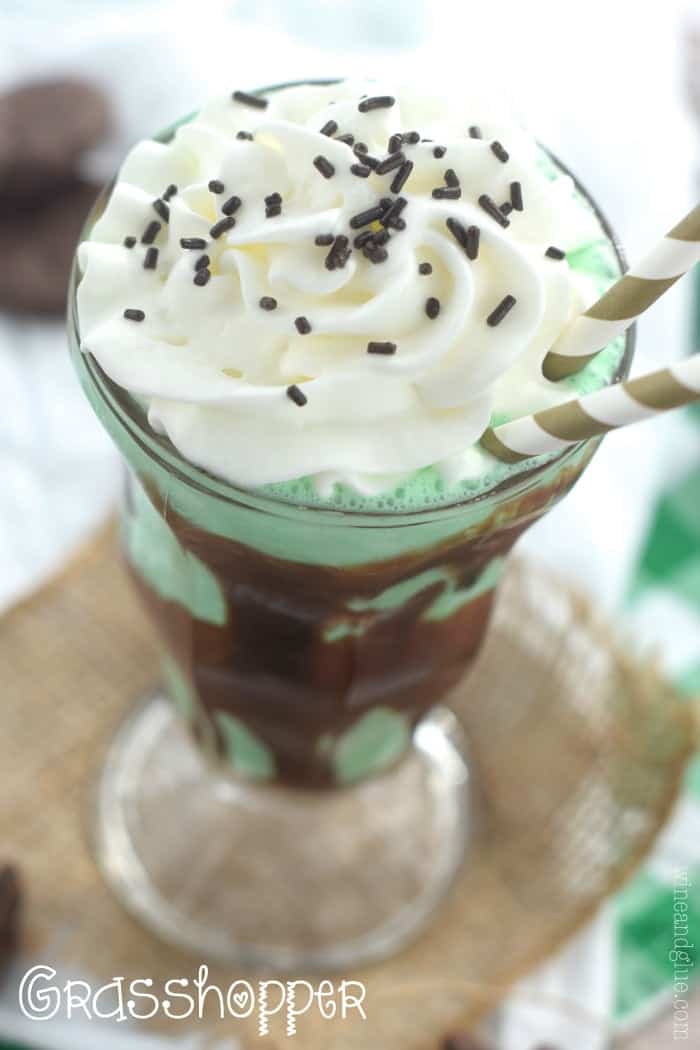 A grasshopper walks into a bar and the bartender says to him, "Hey! We have a drink named after you!"
The grasshopper looks at him and says, "You have a drink called 'Doug??'"
Not funny?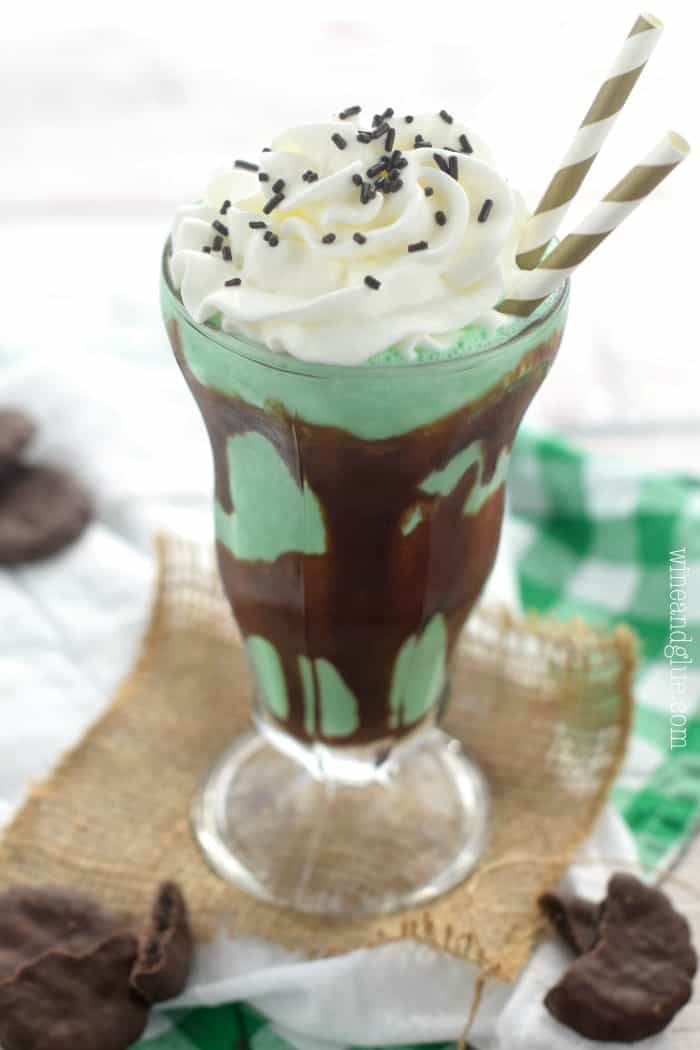 So this is a recipe that I first made for Nathan on Christmas Eve after we had put the kids to bed and put out all the presents.
Then we made drinks and turned on Bad Santa. Which felt wrong. But also was ridiculously fantastic. I highly recommend it!
You don't need these tall milkshake glassed to enjoy this drink, I mean, they are super easy to enjoy after wrapping 1.5 billion presents, but! If you want them, check out GoodWill. They are easy to find there for $1 a glass! Line them with chocolate syrup, pop them in the freezer for a few minutes, and then pour in your drink!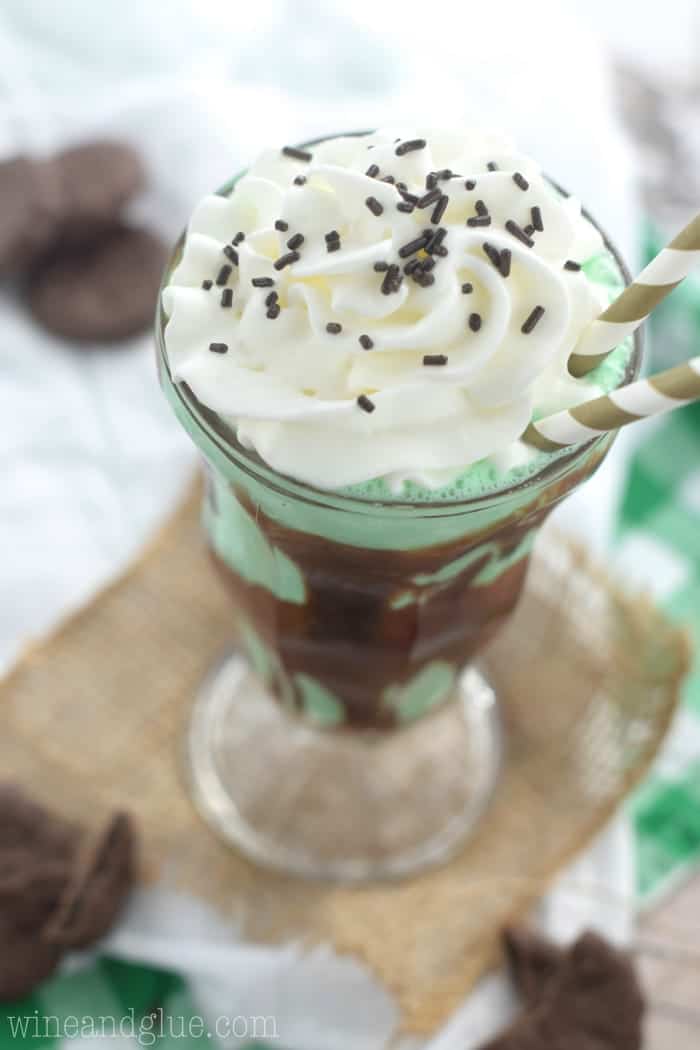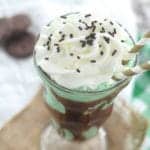 Print Recipe
Grasshopper
Ingredients
2

cups

of vanilla ice cream

1

ounce

green creme de menthe

1

ounce

creme de cocoa

Chocolate syrup

Whip cream

Chocolate sprinkles
Instructions
Line a large milkshake glass with chocolate syrup. Place in the freezer for a few minutes. (Work quickly, it's drippy.)

In a blender combine the vanilla ice cream, creme de menthe, and creme de cocoa. Pour into the chocolate lined glass. Top with whipped creme and sprinkles!