This Lemon Cheesecake Crescent Braid delicious, beautiful, and only THREE ingredients!!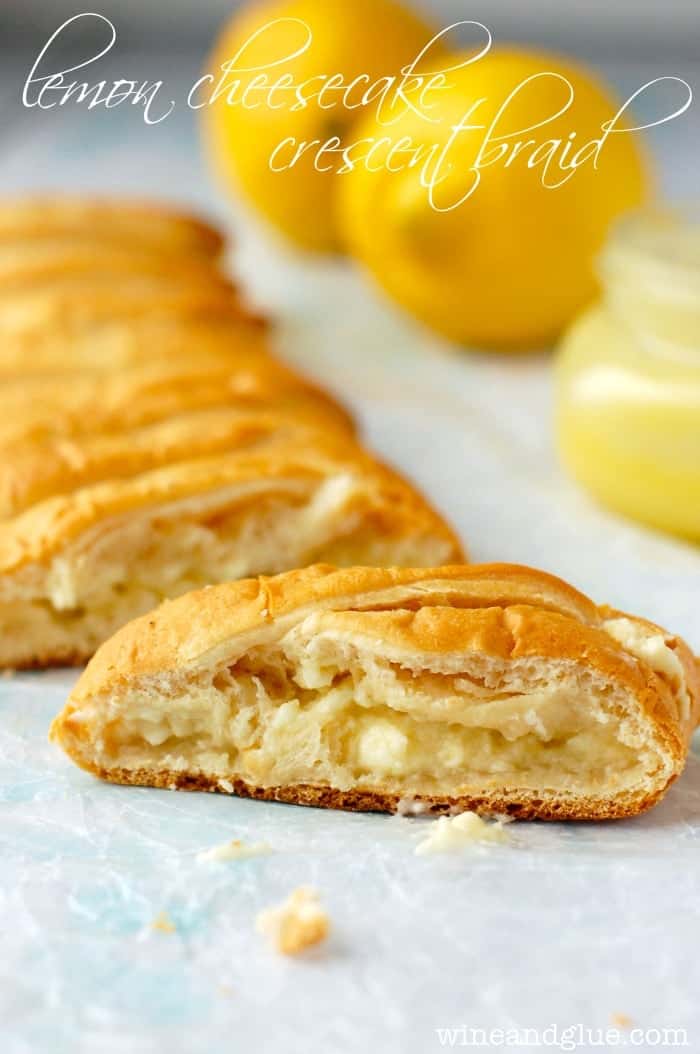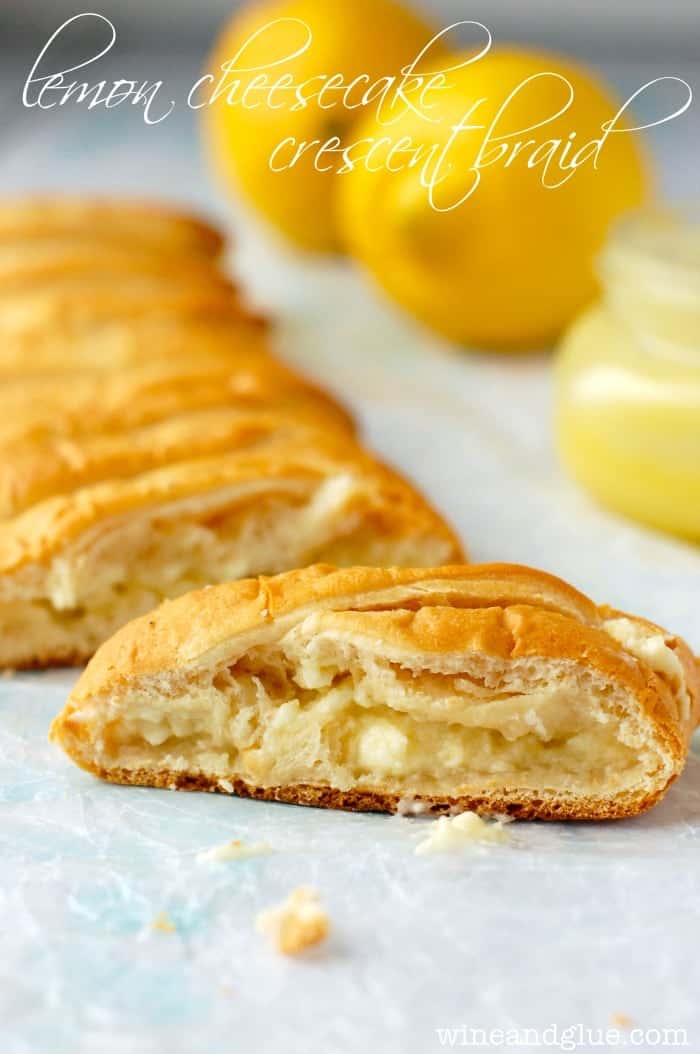 Lately I've been thinking that I need to keep better record of what my kids say.
You know, other than like . . . on Facebook. #facebookisnotajournal
Because, really, my kids are hilarious. They say the most damned funny things pretty much all the time. The other day, as Quinn was having a huge three year old sized meltdown, which is well known as the biggest of all meltdown sizes, and Piper was screaming as well, Gavin looked at me and said, "Woah. It looks like both these girls need naps." #funniestkidever
And then the other night after Quinn and I had been watching Sleeping Beauty and Piper was screaming at the top of her lungs (which, thankfully, isn't the norm for her . . . despite how this post is painting her . . . ), Quinn looked at me and said, "Do you think she didn't like Sleeping Beauty?"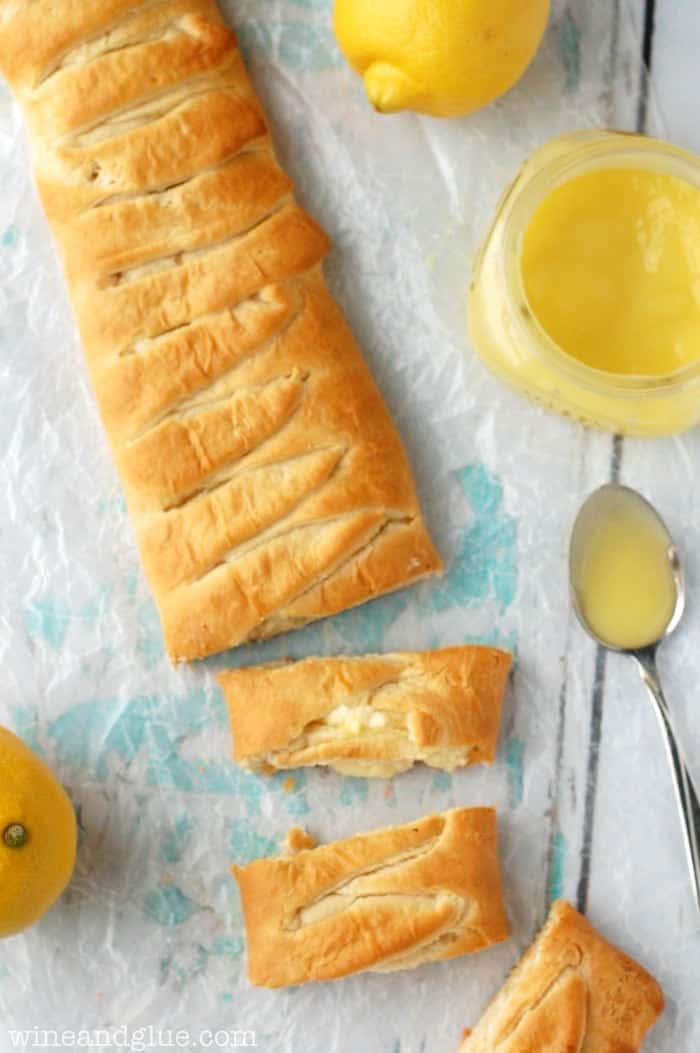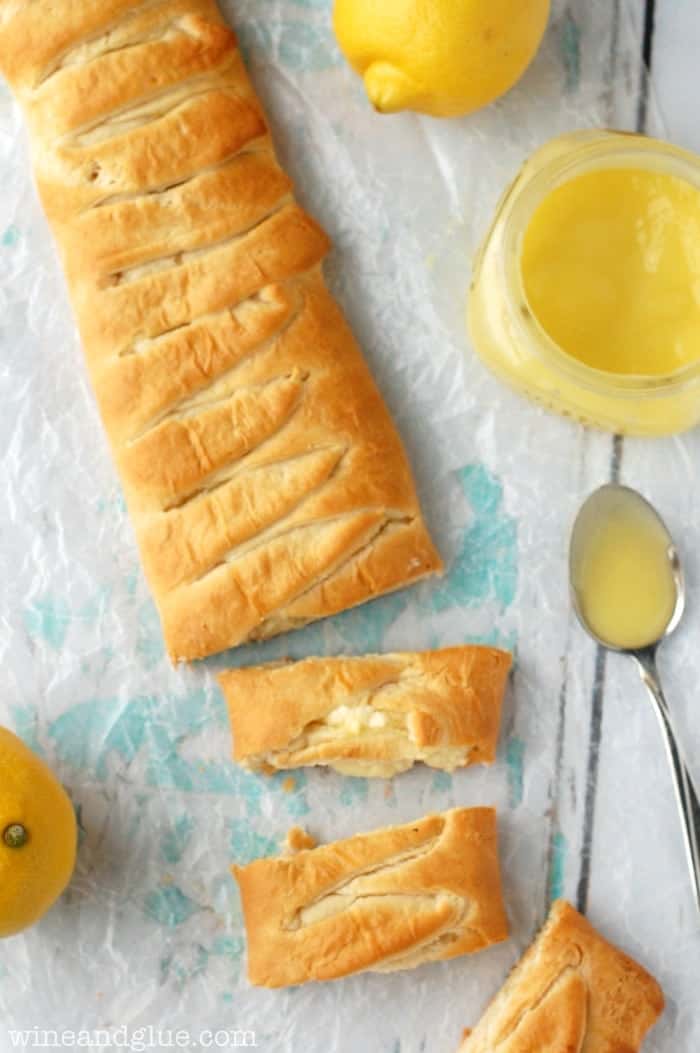 But it was the other day in the car, when my kids were looking at the clouds and telling me what shapes they could see in them, that I decided I really need to write things down.
Gavin:  I see a mouse!
Quinn:  I see a giraffe!
Gavin:  I see a bouncy ball!
Quinn:  I see a crockEdial!
Gavin:  I see a big buffalo, climbing a mountain . . . . and pooping. #poophumorisstillfunnyinyourthirties
So on our next trip to Target later that afternoon (we go daily, don't you??) I bought a calendar to write it all down in. Here's hoping that I can keep up with it for more than a week or two #notbloodylikely
Much easier than keeping a scrapbook for your kiddos? This Lemon Cheesecake Braid! It's like having a fancy pastry at home! But so easy, and so perfect for a fancy brunch or just a breakfast with the kiddos.
Have you had lemon curd before? It's suuuuuuuper yummy. It's also really easy to make. I have a recipe for easy microwave lemon curd. But if you don't feel like making it, you can always pick some up from your grocery store, look by the jelly. This braid looks as fancy as can be, but is really easy. It's the sweet cousin of my Chicken Pot Pie Crescent Braid that you all seem to be in love with (who knew?) Chicken Enchilada Crescent Braid, and if you need a little step by step in the braiding, check out this post from Inside BruCrew Life.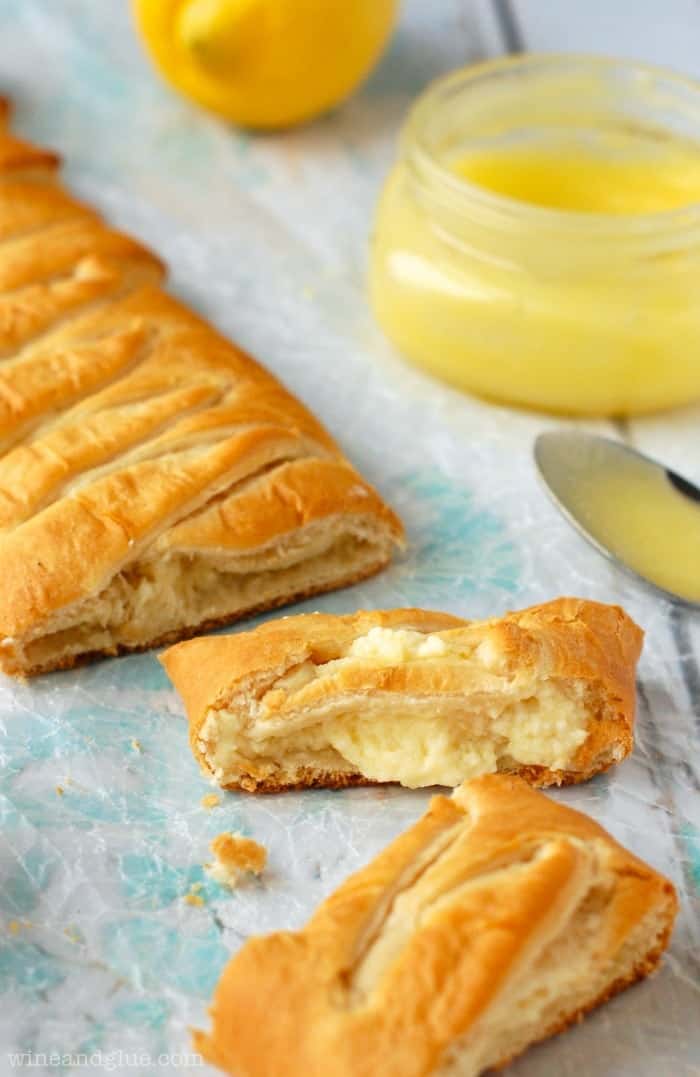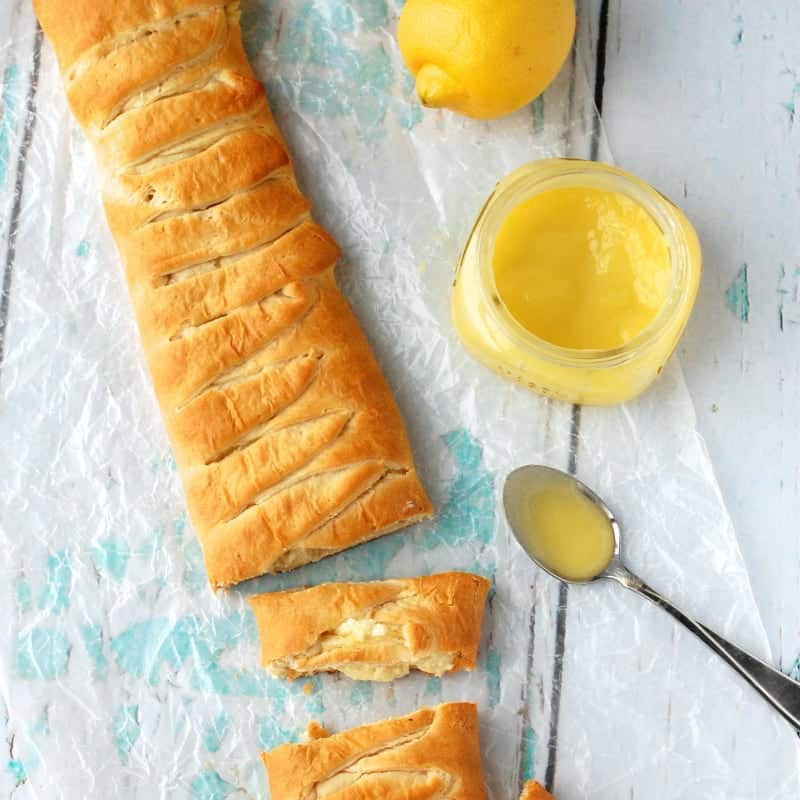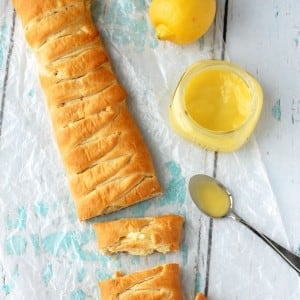 Lemon Cheesecake Crescent Braid
Ingredients
1/2

cup

lemon curd

4

oz

cream cheese

at room temperature

1

roll of seamless crescent dough
Instructions
Preheat your oven to 375 degrees.

Combine the cream cheese and the lemon curd until just mixed in a small bowl, set aside.

Spread the crescent roll dough out on a

silicon mat

or parchment paper and place that on a baking pan. Leaving three inches in the middle, make cuts down the side of the dough an inch apart on both sides.

Spread the lemon cream cheese mixture down the middle of the dough. Take a strip of dough from one side and fold it over the middle mixture. Then take a strip from the other side and fold it over the middle. Continue down the dough, alternating sides until it is completely folded over.

Pinch the ends of the dough to keep the filling inside while it bakes.

Bake for 10 to 15 minutes so that the top is nice and golden brown.

Let stand about 10 minutes before cutting in to it.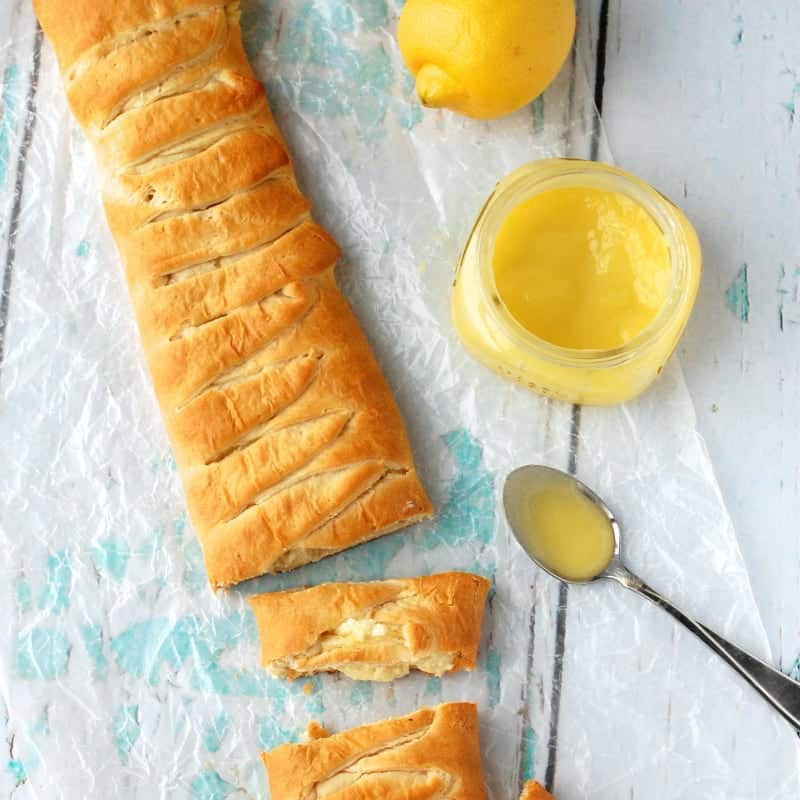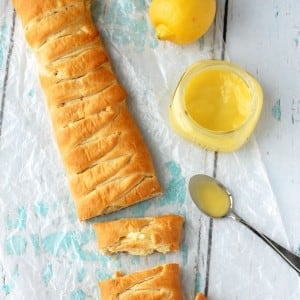 did you make this
Lemon Cheesecake Crescent Braid
You might also like
Lemon Cheesecake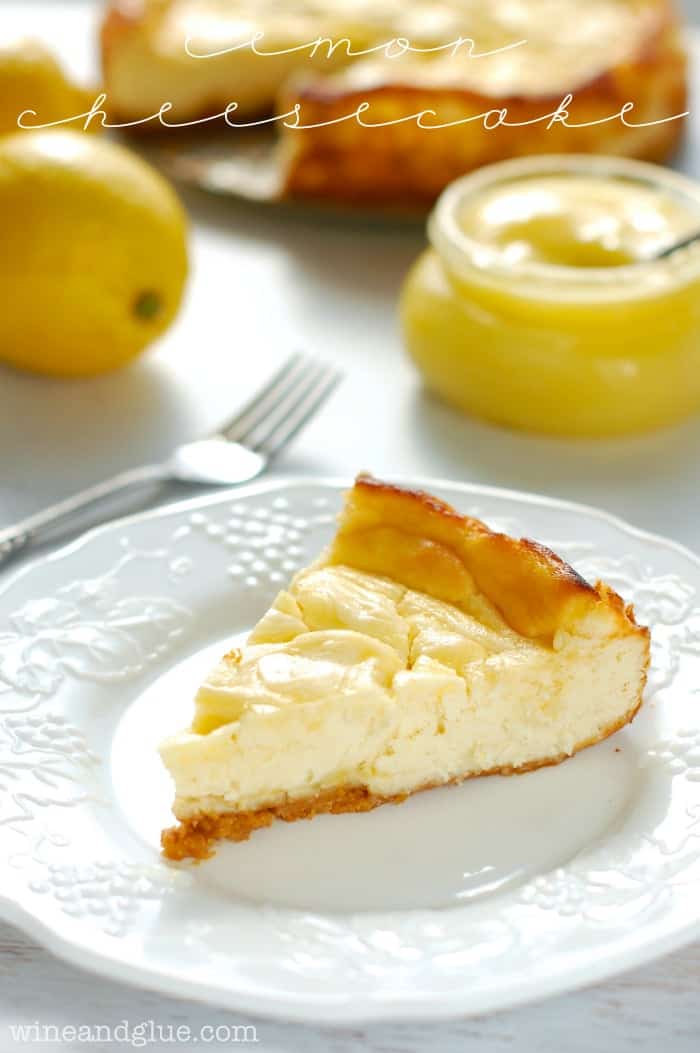 Lemon Pudding Quick Bread