This Cake Batter Cheesecake is almost as good as licking the beaters!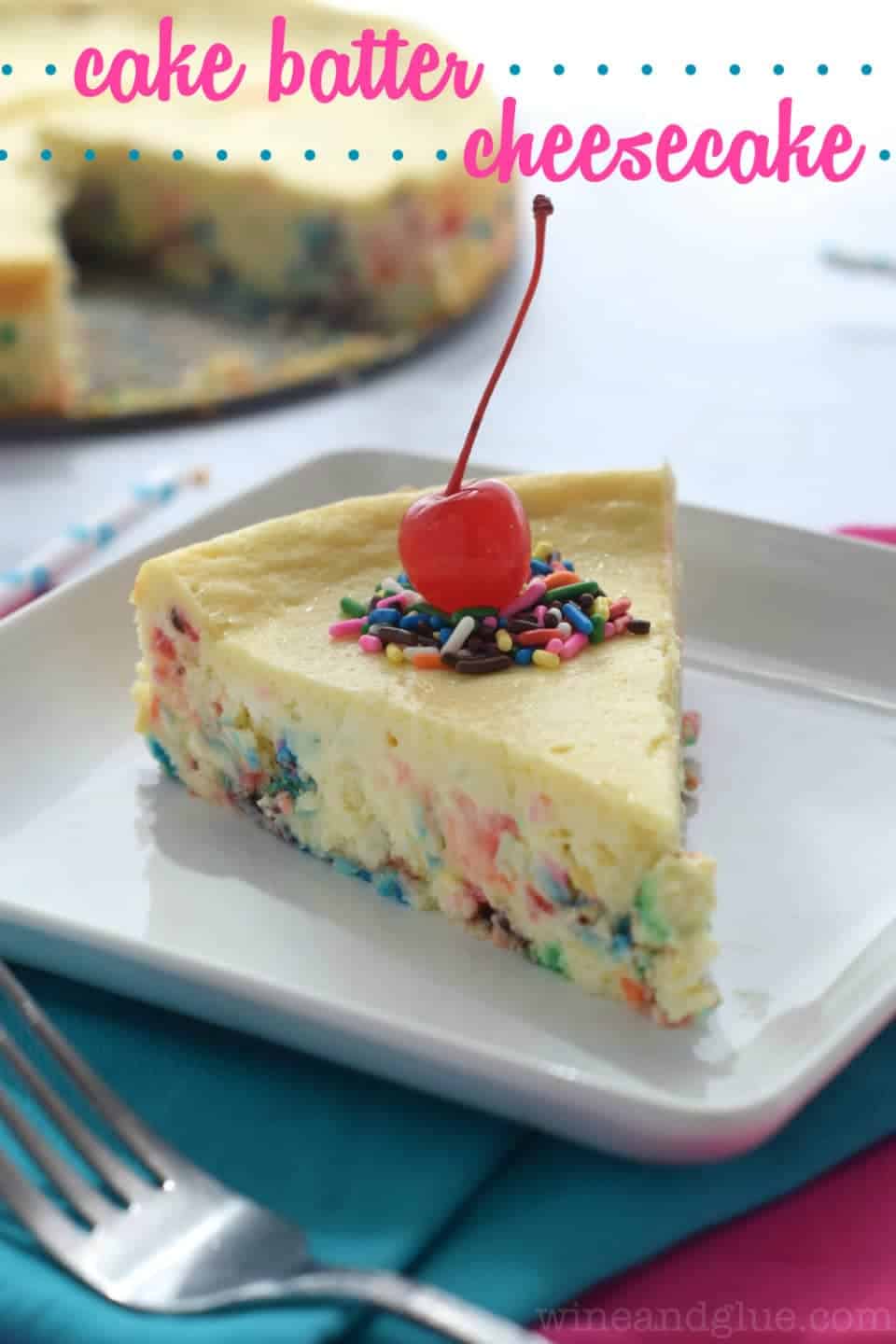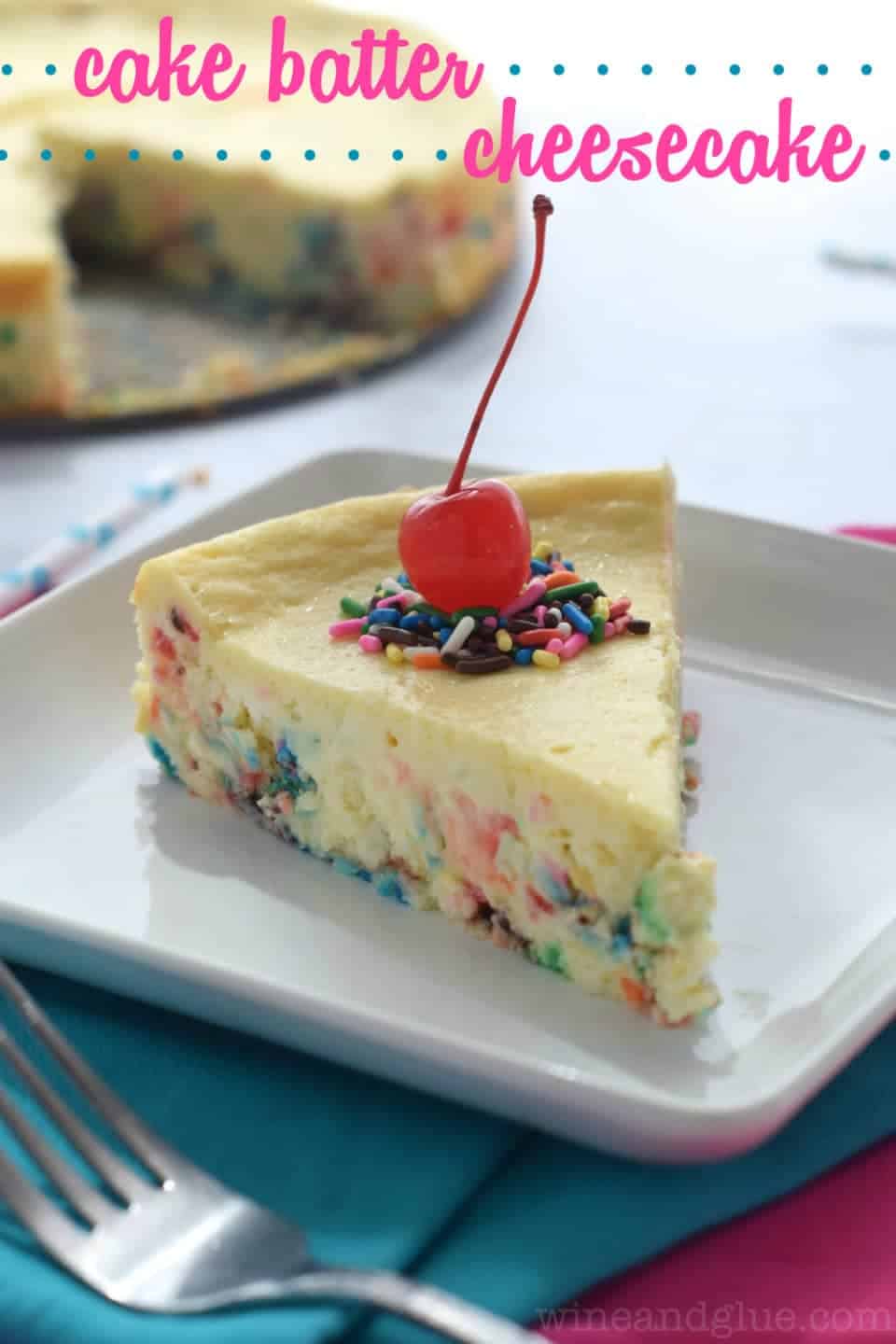 I have a problem. Should we call it an addiction? No. No, never mind. Not an 
addiction
   Because then we would be talking 12 step programs. And I'm really just not ready to sit in a room with strangers and talk about this.
I'd much rather talk about it with you.
It's like a four letter word for me. I mean, I'm not a fool. I get that it is actually two words. And while one of them happens to be four letters, the other does not.
Anyway!
Cake batter.
It all started at the end of my pregnancy with Gavin. Life felt stressful. Like super stressful. And how did I handle this stress? I baked. I was at risk for developing gestational diabetes, so I was being mindful of my sugar intake. But I somehow managed to convince myself that if I nibbled on ingredients while baking, it didn't count.
Say what now?
Yeah, you heard me.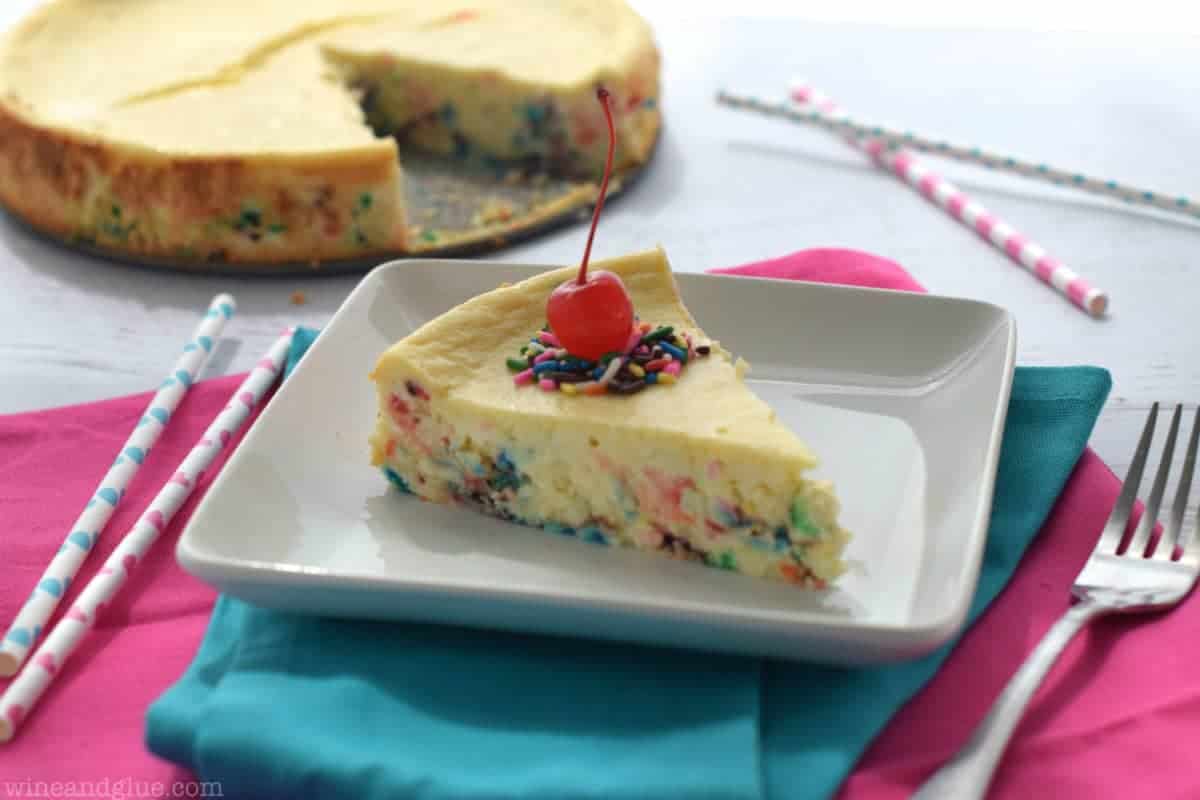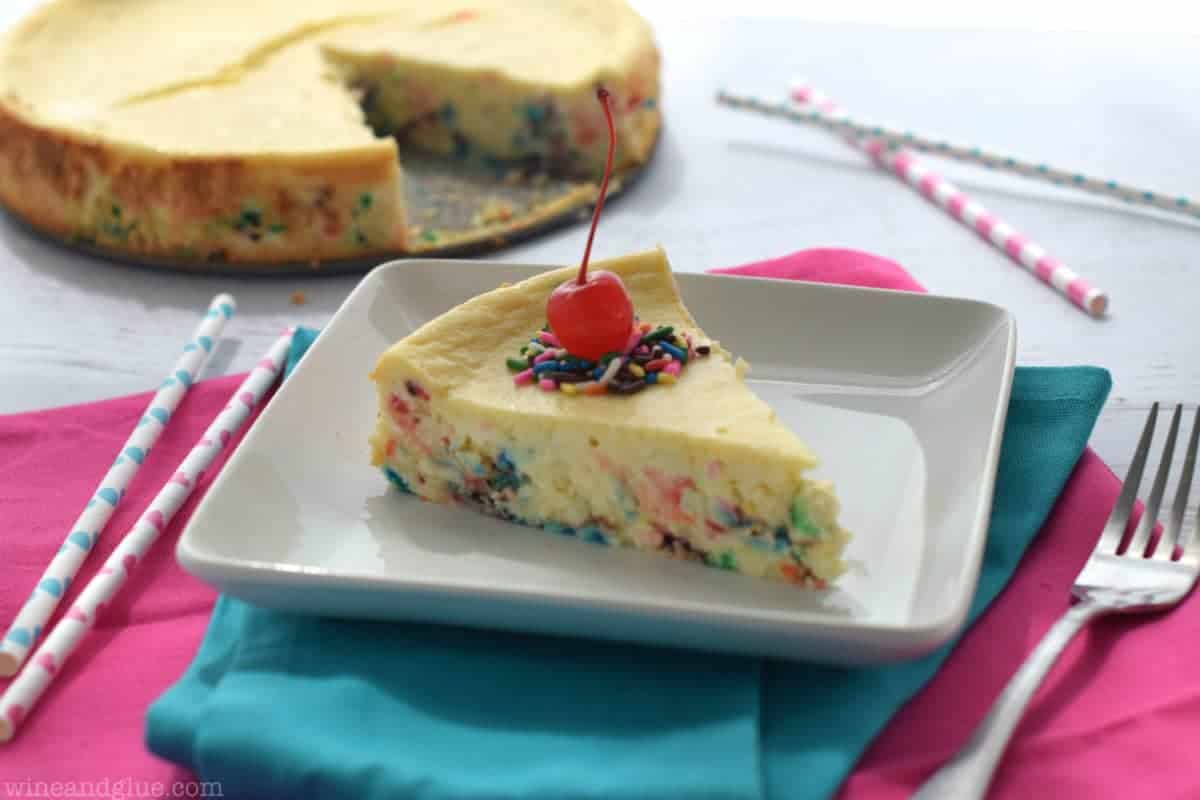 Really everyone knows that a lick of frosting off a beater does not count towards your calorie intake for the day. It's only when you eat it a top of a cupcake that you need to think about how many calories, saturated grams of fat, and blah blah blah it contains.
It's true!
Oh my goodness! It is an addiction! Do you hear me trying to talk myself into this behavior.
 Oh boy.
We're in deep people.
Really though. I've never met a cookie dough that didn't want me to eat it, or a spoon of cake batter that I wouldn't lick. If it's uncooked and contains sugar, it has my name written all over it.
And I'm not alone either.
All over Pinterest you can see recipes of "cookie dough flavored this" and "cake batter flavored that."
Well, I have another to add to the collection.
Cake Batter Cheesecake.
It's soooooo good. And strangely, it gets better after like a day. And if you eat it straight out of the pan with a fork while standing in front of the refrigerator at 9 p.m. it tastes AMAZING.
Okay. I have a problem. Admitting it is the first step. Right?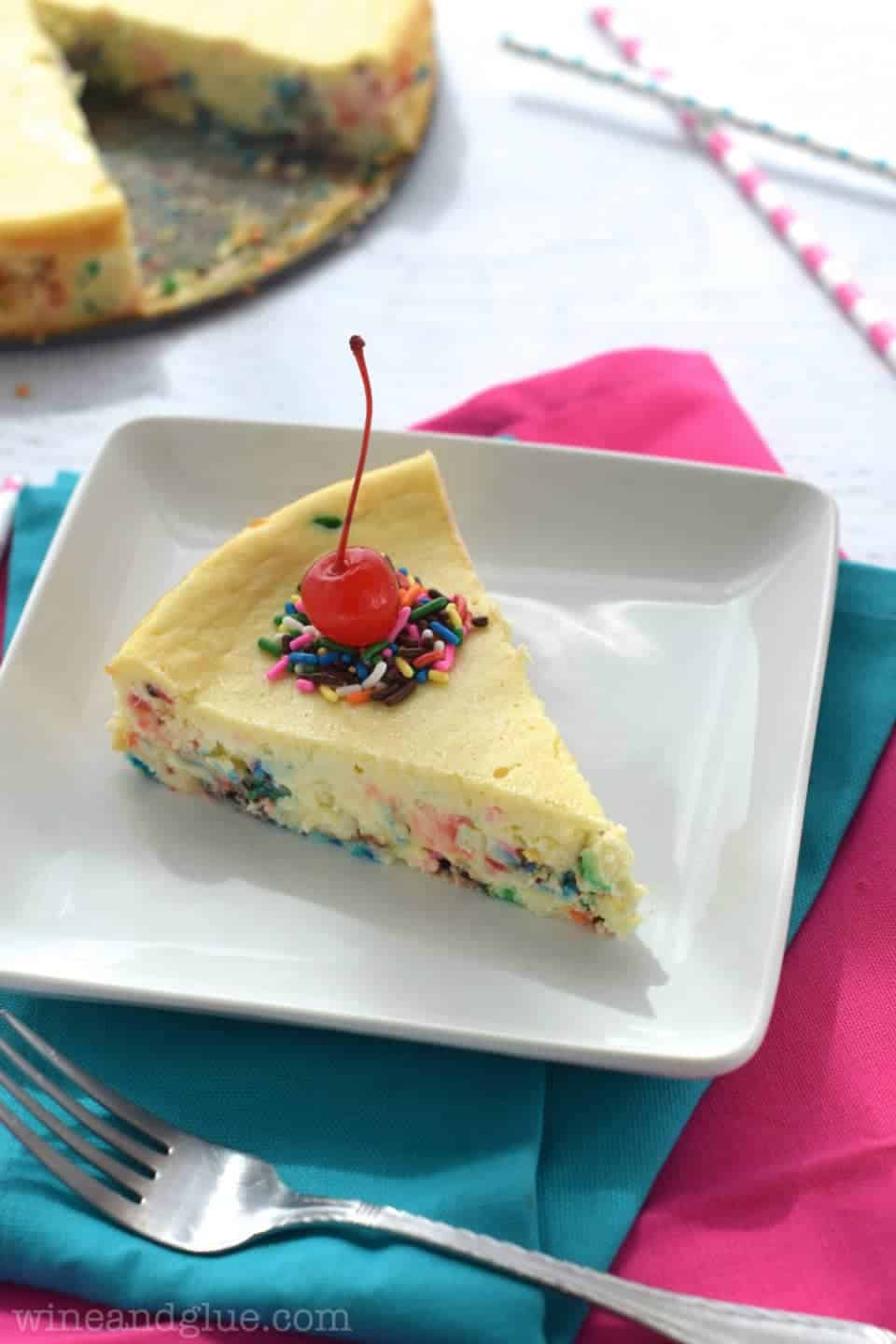 Edited to add: There have been many comments on this post asking where the cake mix comes in. There is no cake mix. I personally feel like the combination of the sweetened condensed milk, vanilla, and almond extract makes fora nice cake batter flavor.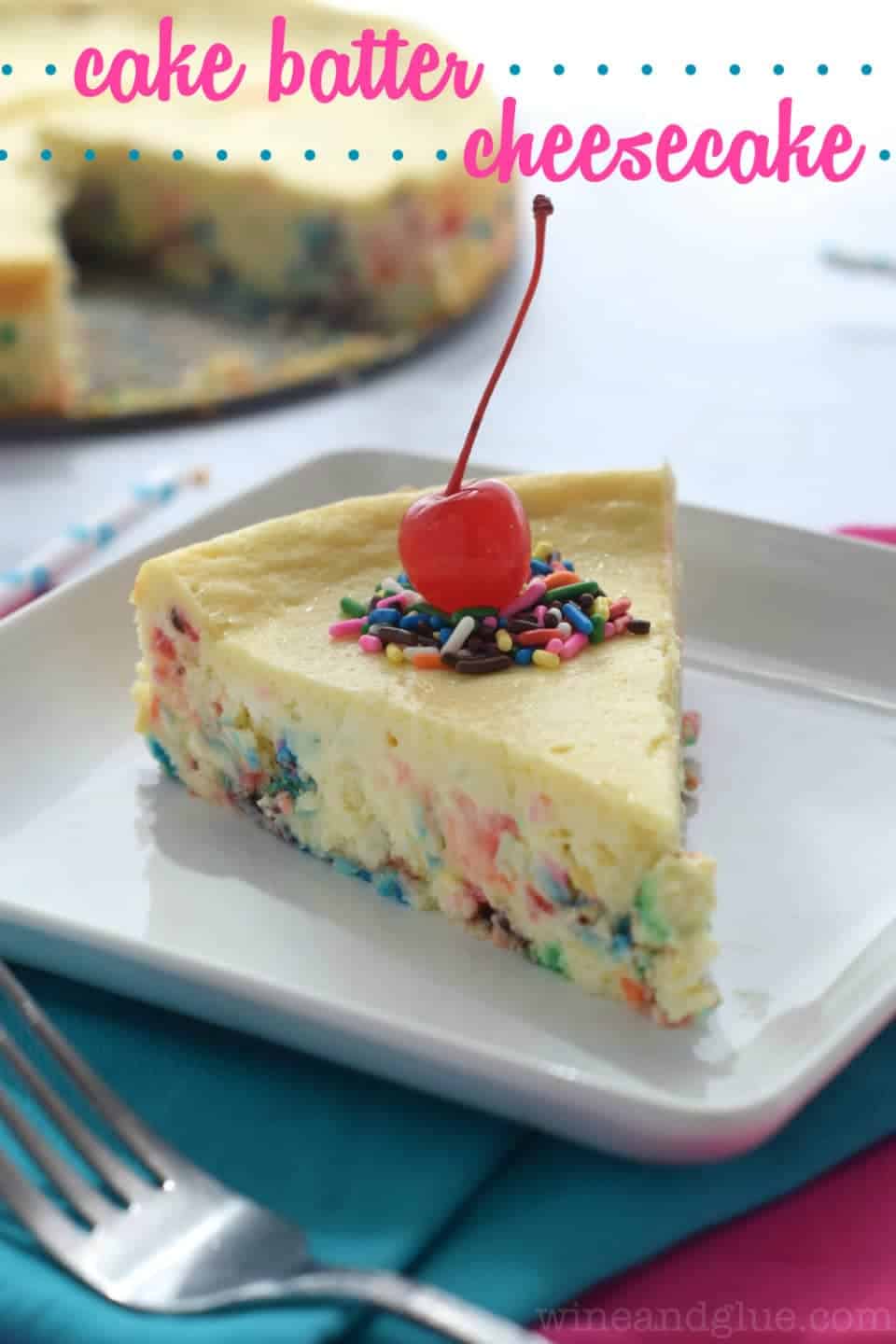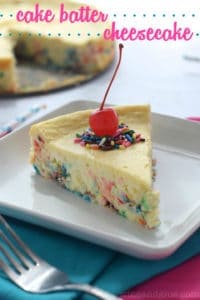 Cake Batter Cheesecake
Ingredients
3 8

oz

containers of cream cheese

at room temperature (see note)

3

eggs

at room temperature

1 14

oz

can sweetened condensed milk

1 1/2

TBSPs

vanilla

2

tsps

almond extract**

1/2

cup

of rainbow sprinkles
Instructions
Preheat your oven to 375 degrees. Spray a nine inch spring form pan generously with cooking spray. Set aside.

With your mixer on low and with the paddle attachment, beat together the cream cheese until smooth. Then beat in the sweetened condensed milk, vanilla, and almond extract. Finally, beat in the eggs. Continue mixing until you can no longer see the yolks and the eggs are fully incorporated.

Slowly mix in all the sprinkles with a spoon.

Pour the batter into a

9 inch spring form pan

and bake for 30 to 40 minutes or until the edges of the cheesecake just begin to turn brown. Turn the oven off, crack the door, and let the cheesecake sit for an additional half hour.

Remove from the oven, run knife gently between the cheesecake and the pan. Allow to cool on the counter until it is room temperature and then refrigerate for at least four hours.
Notes
It is really important that the cream cheese is completely at room temperature. I leave my cream cheese out for several hours to accomplish this. If your bricks aren't room temperature, they won't be able to smooth out. Additionally, make sure that you are using brand name cream cheese and it is full fat. I've made the mistake of using off brand and the results aren't good.
**I have received two comments that the recipe tastes too strongly of almond extract. I really love almond extract and think that it is very reminiscent of cake batter, so for me it really works in this recipe. If you don't like almond extract, you will want to reduce the amount in this recipe.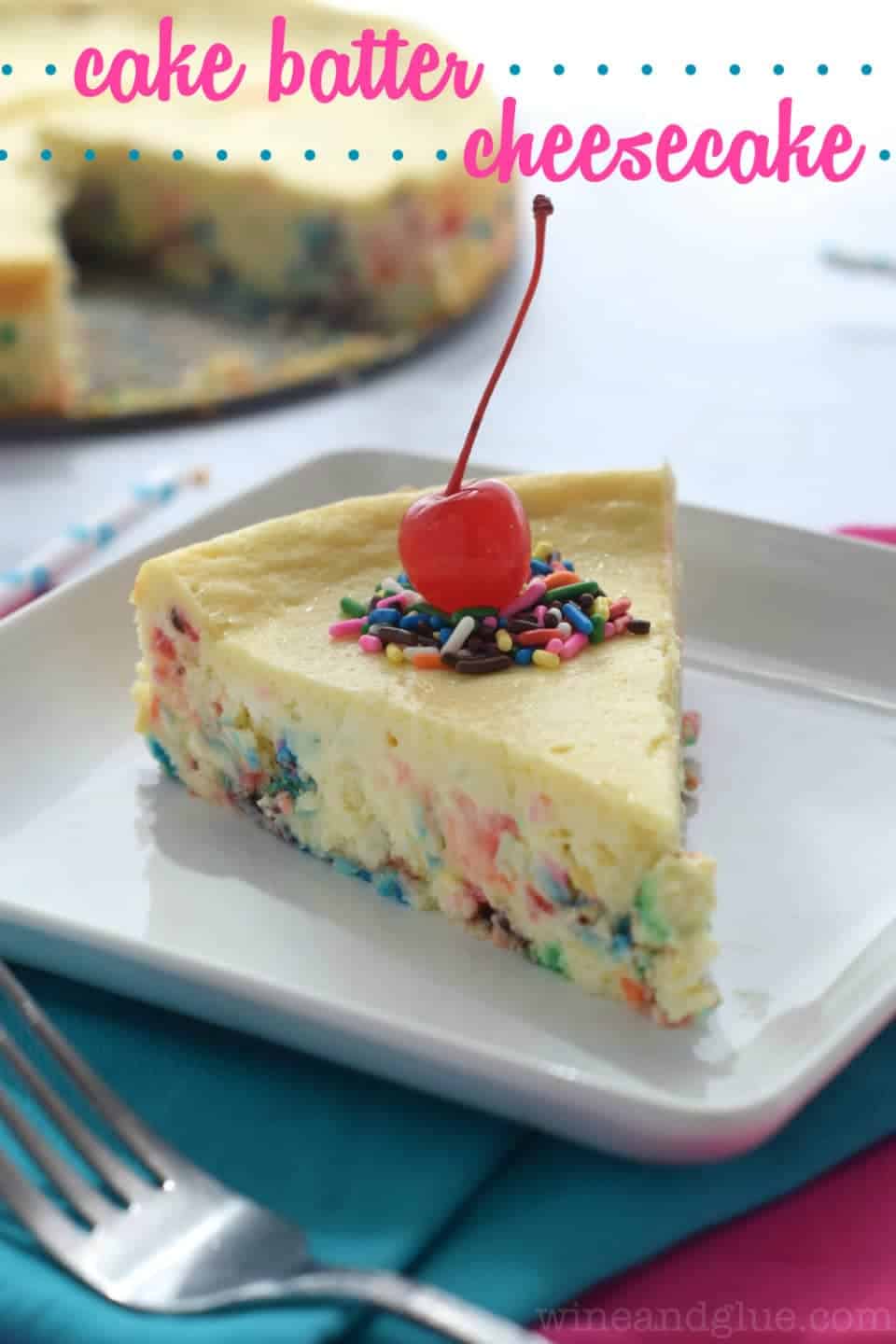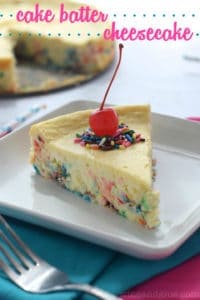 did you make this
Cake Batter Cheesecake
You might also like
Birthday Cake Bark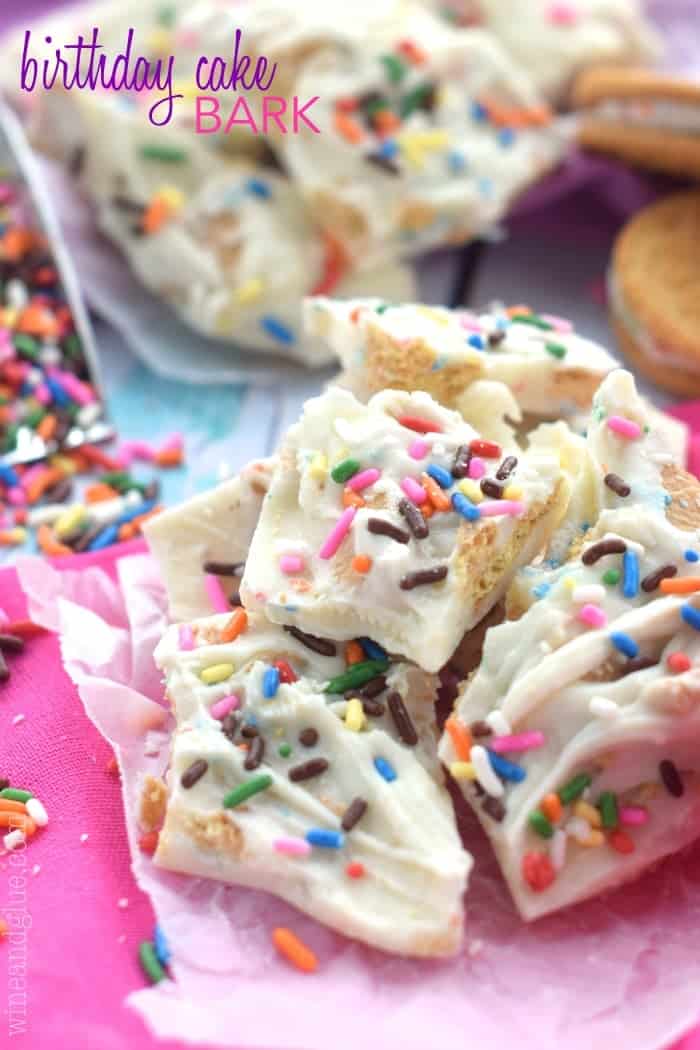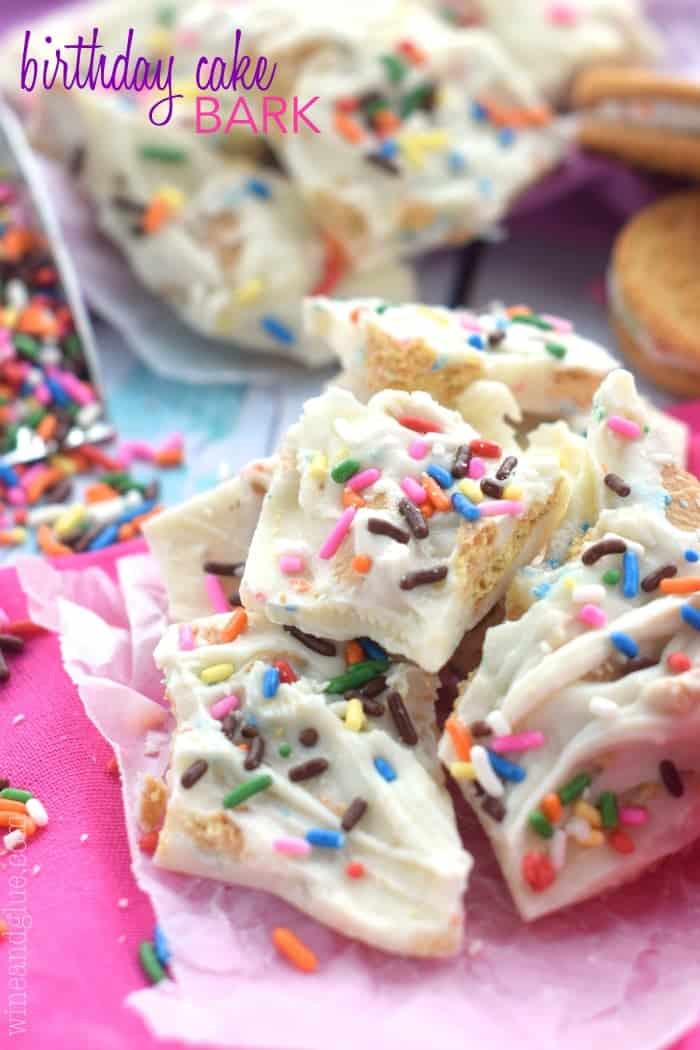 Cheesecake Cake Batter Dip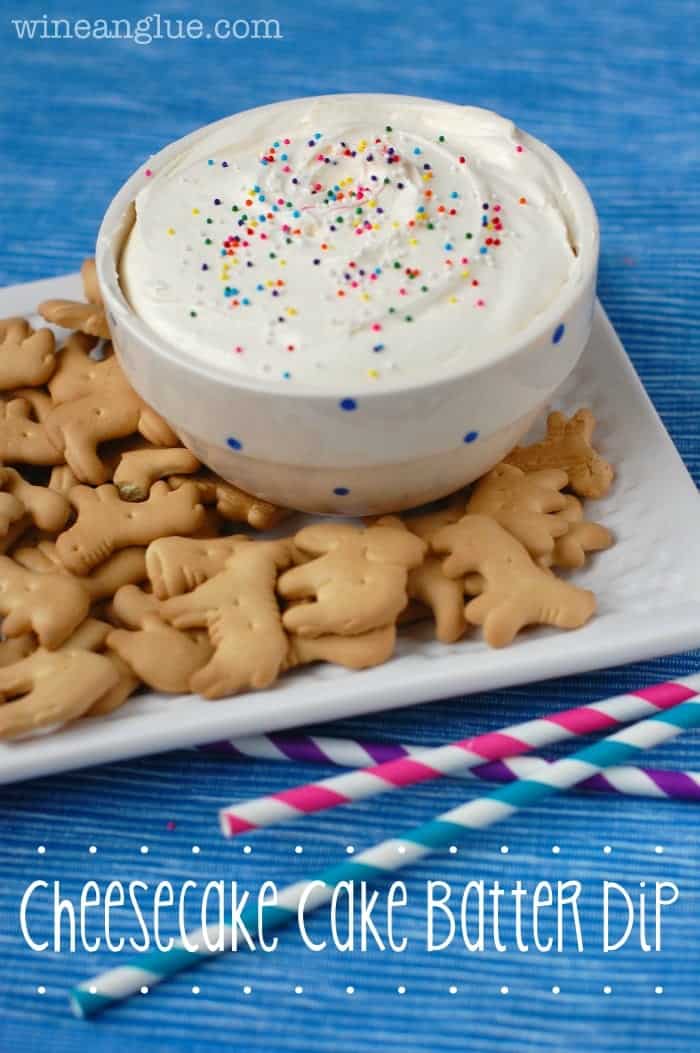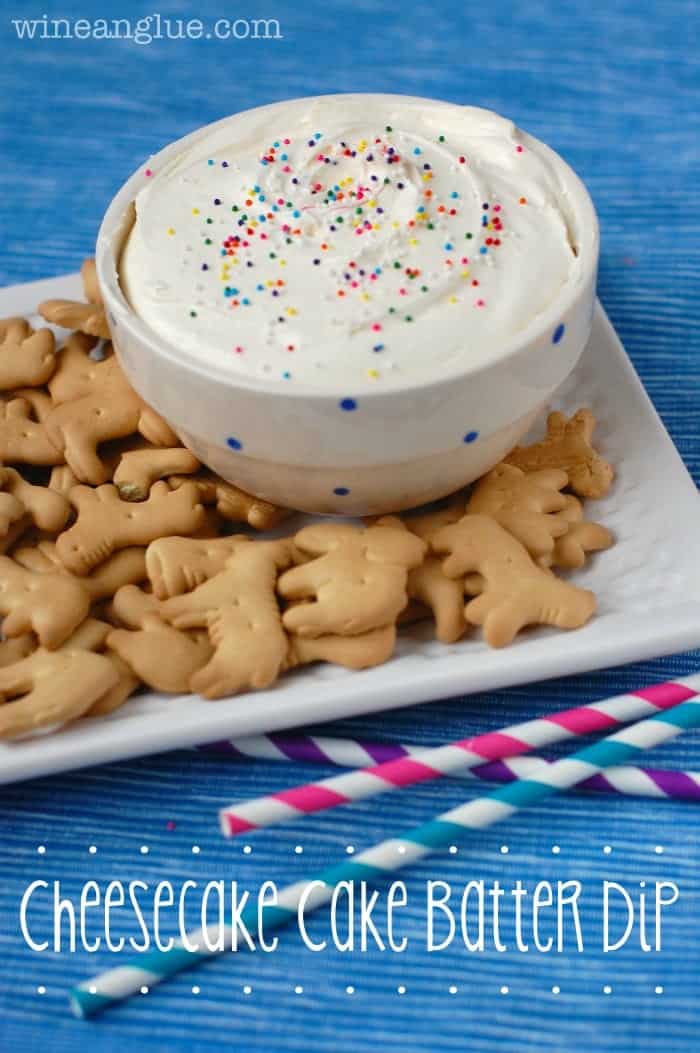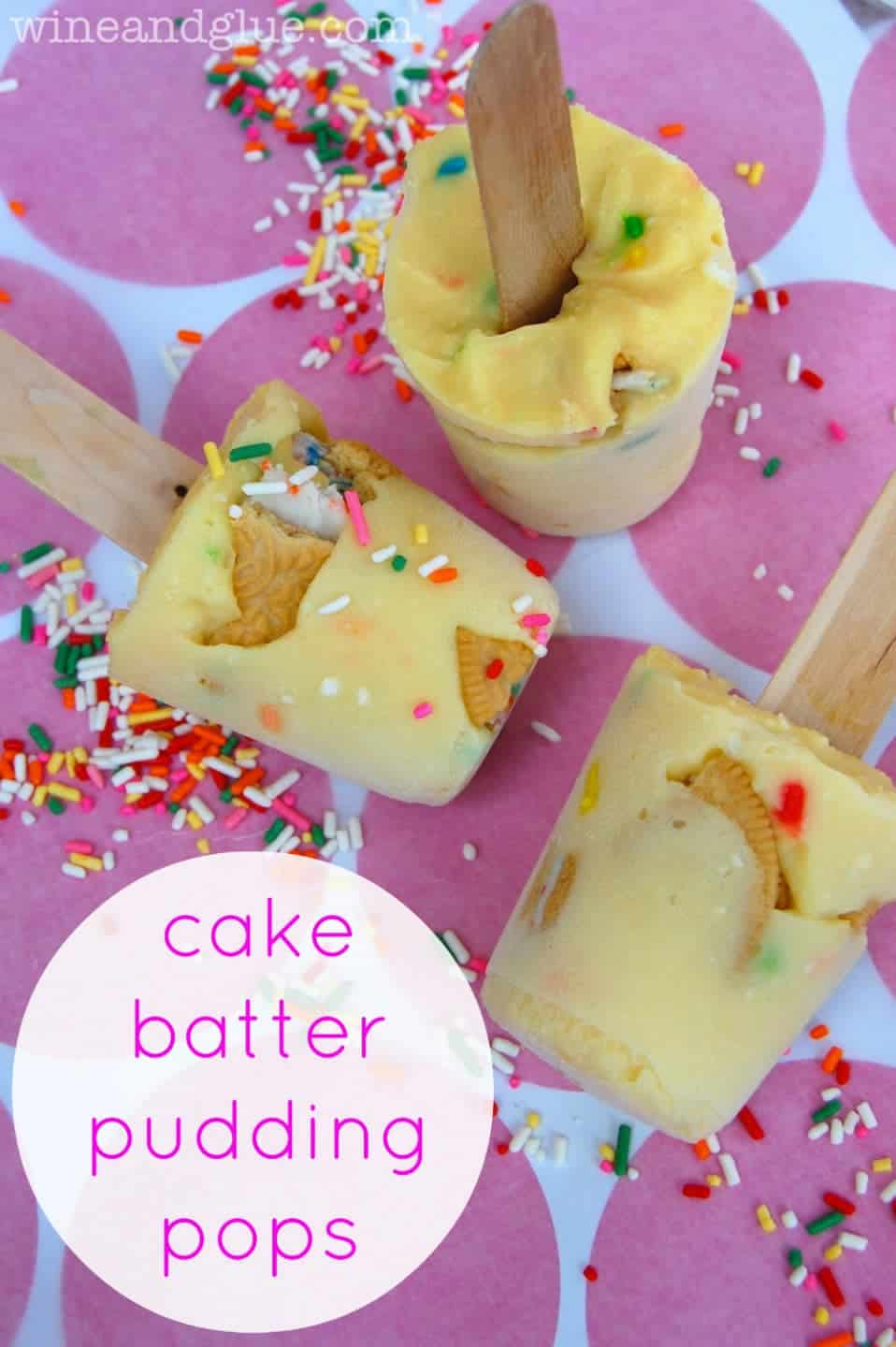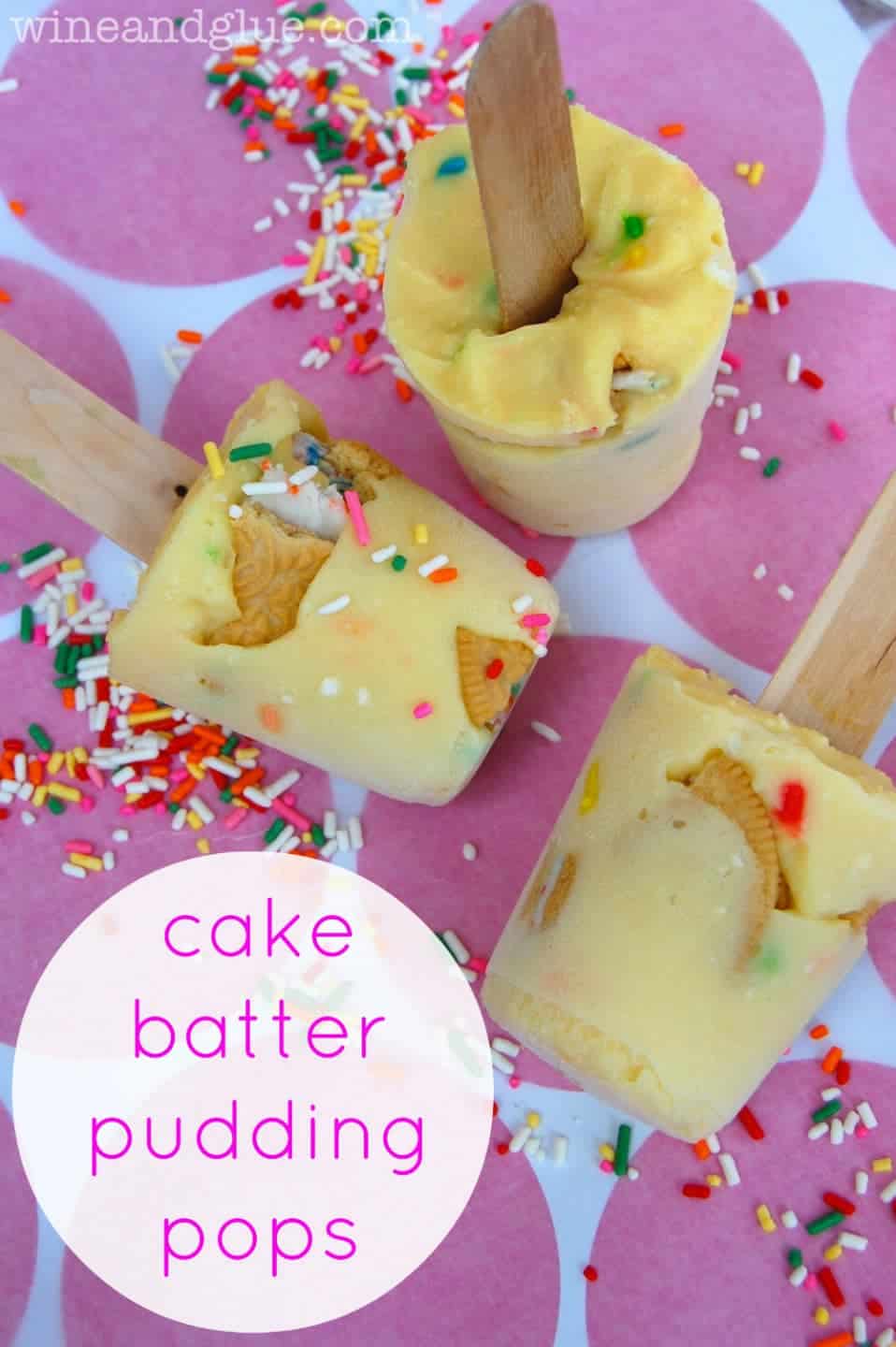 Cookies and Cream Cake Batter Krispie Treats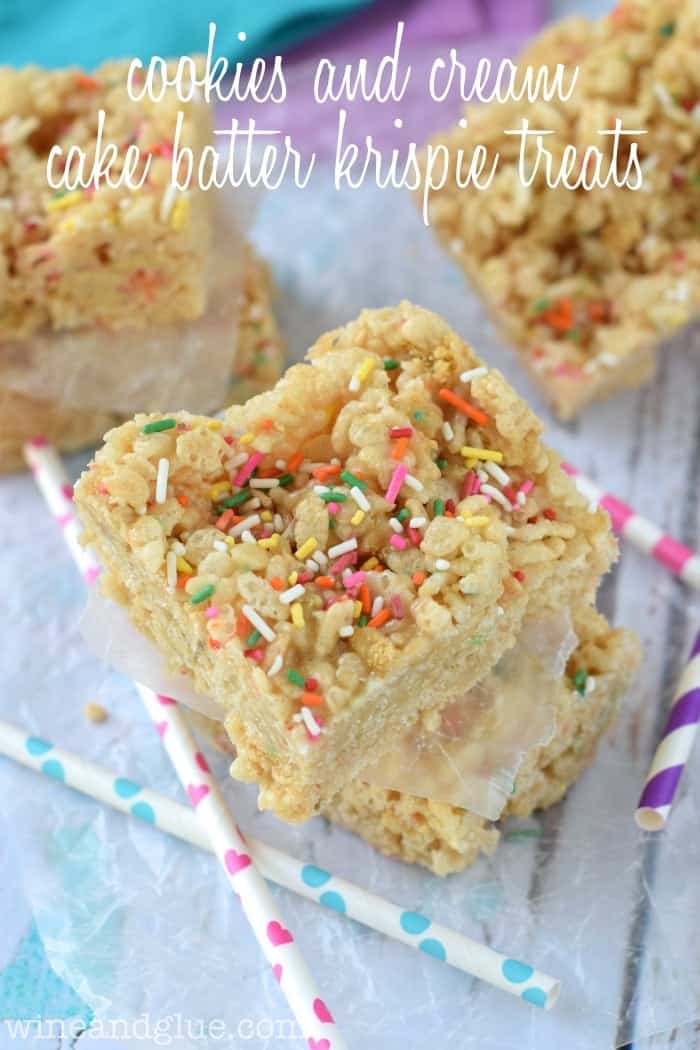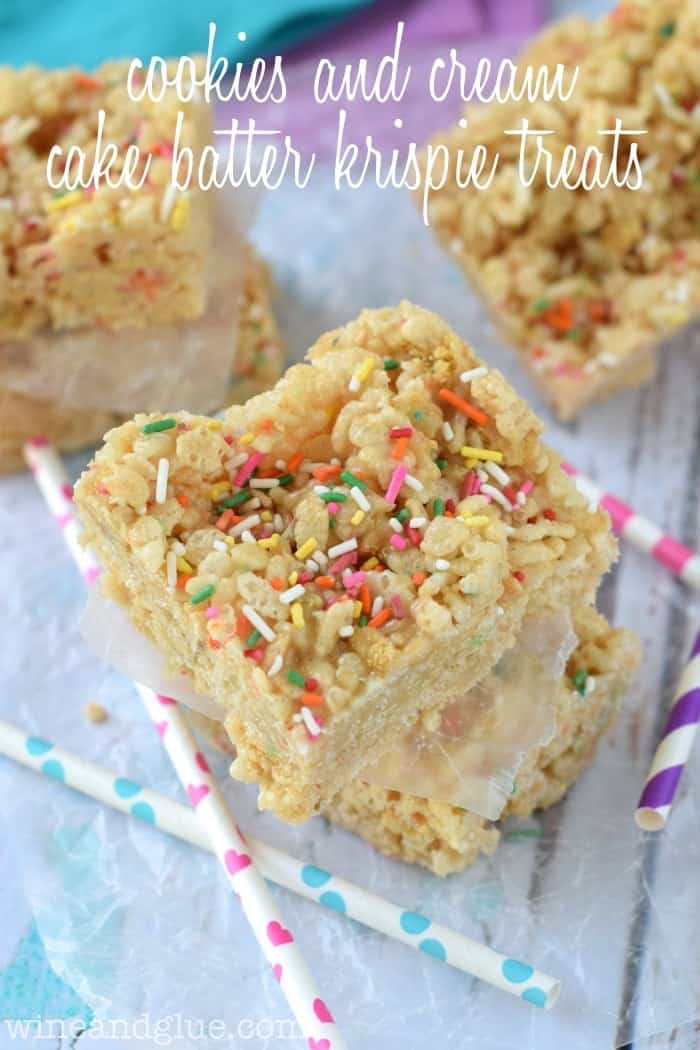 No Bake Funfetti Cheesecake Cups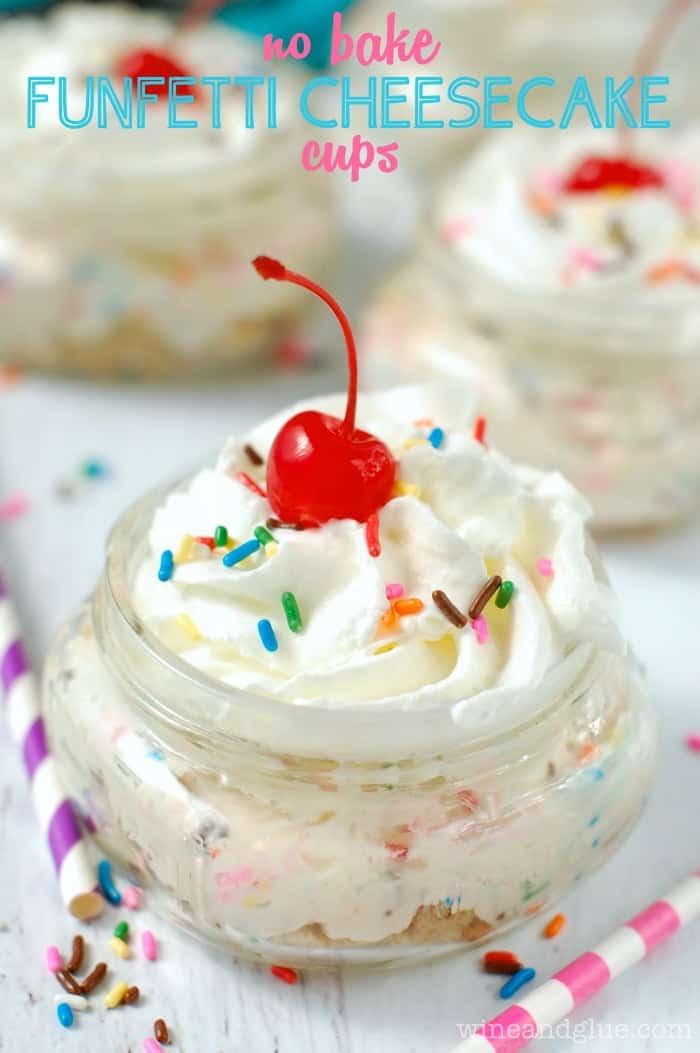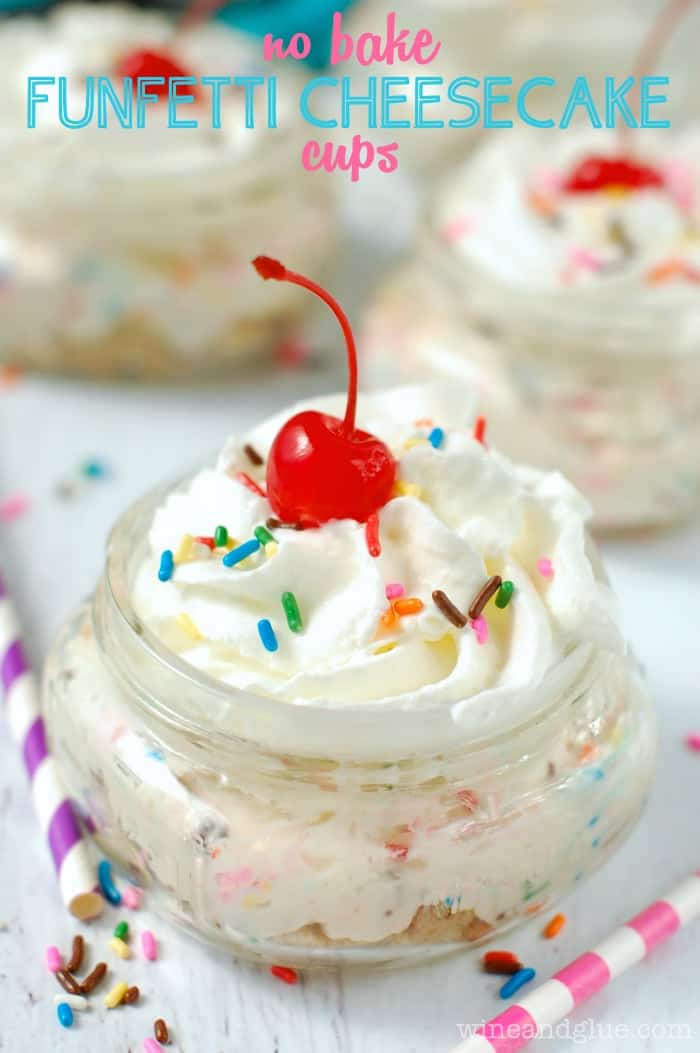 This post may contain affiliate links which won't change your price but will share some commission.