Nutella Banana French Toast | Delicious Nutella banana bread made into irresistible french toast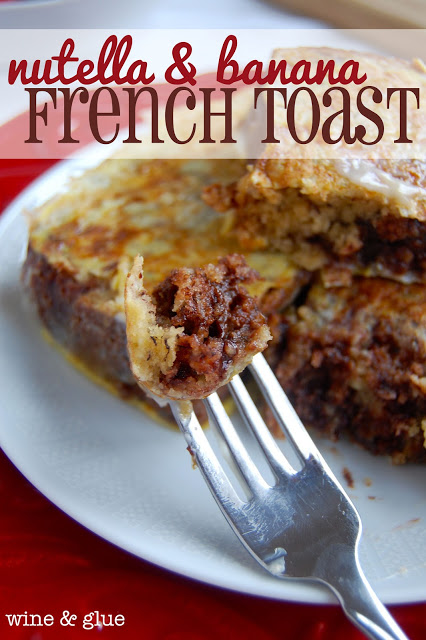 Can I tell you a love story? It's the story of Dick and Betty. Otherwise known as my mom and dad.
But, first it starts as the story of Father Russo and Sister Betty.
Nope. I'm not even a little bit kidding. Long before my parents met, my dad was a priest, and my mom was a nun. I've always said that the most important part of that story is that they met after they both made the decision to leave.
But now, I think the most important part of the story is that they both initially felt such a strong calling to serve God, and they both wanted to serve in the same way. Then they both ultimately left. For a lot of reasons, but also for some of the same reasons. They both felt such a strong pull to start a family.
When they met, my dad had just come out of a relationship and my mom was currently in one. But something drew them to each other, and they had their first date.
The way my mom always told it was that her mom, my grandma, wasn't happy that the plan for the date was to spend the evening at my dad's apartment watching the Packer game. Though they spent the entire night talking, and don't even remember who won. My mom always said that during that evening she went to the bathroom at one point and looked at herself in the mirror, thinking, "I'm going to marry this man."
My dad was nine years older than my mom, which could not have been more displeasing to my grandfather. My mom was a . . . . a woman, and not the priesthood, which could not have been more displeasing to my Roman Catholic Italian immigrant grandparents.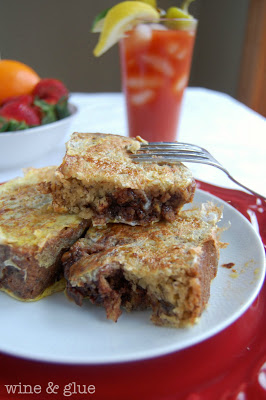 And yet, they were engaged just a few months after meeting. And they were married just a few months after that. Their whole courtship from first date to their wedding day, a wedding day with 400 printed flyer invitations (some of which were hung in my dad's office building) and a potluck reception, was seven months. Seven months!
I guess sometimes when you know, you know.
Though very full of love, my parents did not have the perfect marriage. Believe me, I had a front row seat.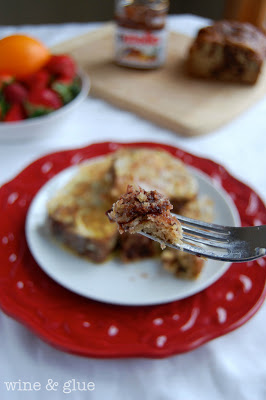 But let me tell you a few things that stand out for me.
They never fought when they were mad. They waited until they had calmed down and talked about it all rationally.
When my dad got home from work on Friday nights or at the beginning of a vacation week, my mom would give him a huge hug, a kiss, smile at him, and say, "Happy Weekend!" or "Happy Vacation!"
My dad was there with my mom as she was dying. And as it looked as though she was taking her final breaths, he was cheering for her. Because even though her death would mark the end of their love story, he also knew it would mark the end of her pain.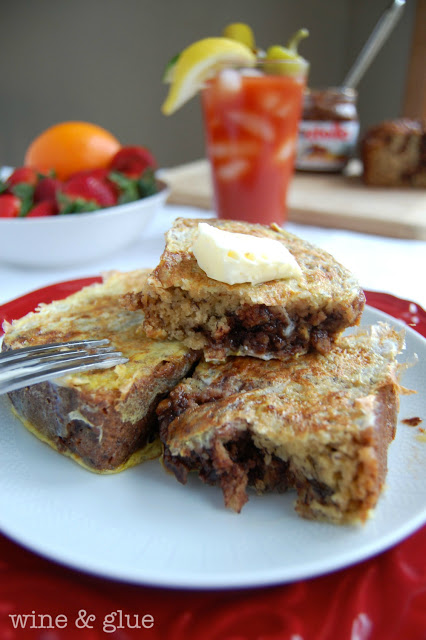 If you are an adoring husband looking for the perfect brunch for the mother of your children this Mother's Day (and I know there are quite a few Wine & Glue readers who are), look no further.
Bananas and Nutella are a match made in heaven. And when you throw them into a soft baked bread and make that soft baked bread french toast? Sigh. Perfection.
Banana Nutella French Toast
2 one inch slices of Banana Nutella Bread (recipe below)
4 eggs
1 TBSP fat free half and half (or regular if you are going to live on the edge)
Preheat your griddle/pan/stove top over medium low heat.
Whisk your eggs and your half and half. Pour it into a shallow baking dish.
Pop in the bread. Let it soak on one side for about three minutes, flip and let it soak two more minutes.
Spray your pan with some cooking spray. Throw the egg soaked bread onto the pan, and cook for approximately four minutes on each side.
Keep in mind that the key to a good thick french toast is slow and steady. You don't want the heat so high that it burns the toast, and you want it on there long enough to cook through.
2 cups flour
3/4 cup sugar (I used 1/4 cup Truvia, and it tasted great)
3/4 tsp baking soada
1/2 tsp salt
3 very ripe bananas, mashed
6 TBSPs butter melted
2 large eggs
1/4 cup vegetable oil (you could try replacing this with 1/4 cup applesauce)
1 tsp vanilla
1/2 cup Nutella, softened in the microwave
Preheat the oven to 350 and generously grease a bread pan with cooking spray.
Whisk together the flour, sugar,  baking soda, and salt.
In a separate bowl, combine the bananas, butter, eggs, oil, and vanilla.
Gently add the wet ingredients into the dry ones, making sure not to over mix.
Pour the batter into the bread pan.
Pop the Nutella in the microwave for about 30 seconds. Add the Nutella in three giant glops to the top of the batter. Mix in very gently with a butter knife.
Bake for 55 minutes or until a toothpick comes out with minimal crumbs.
Let it cool in the pan for five minutes before removing. Let it cool on a wire rack an additional hour before slicing.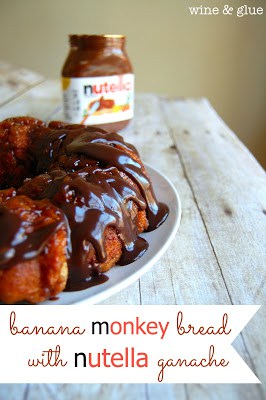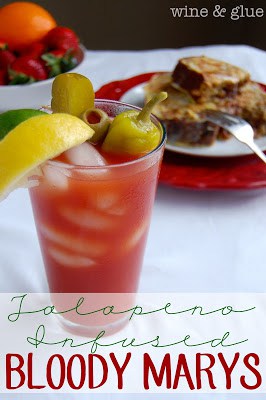 French Toast from friends