Salted Caramel S'mores | The amazingness of s'mores with the added bonus of salted caramel, so irresistible!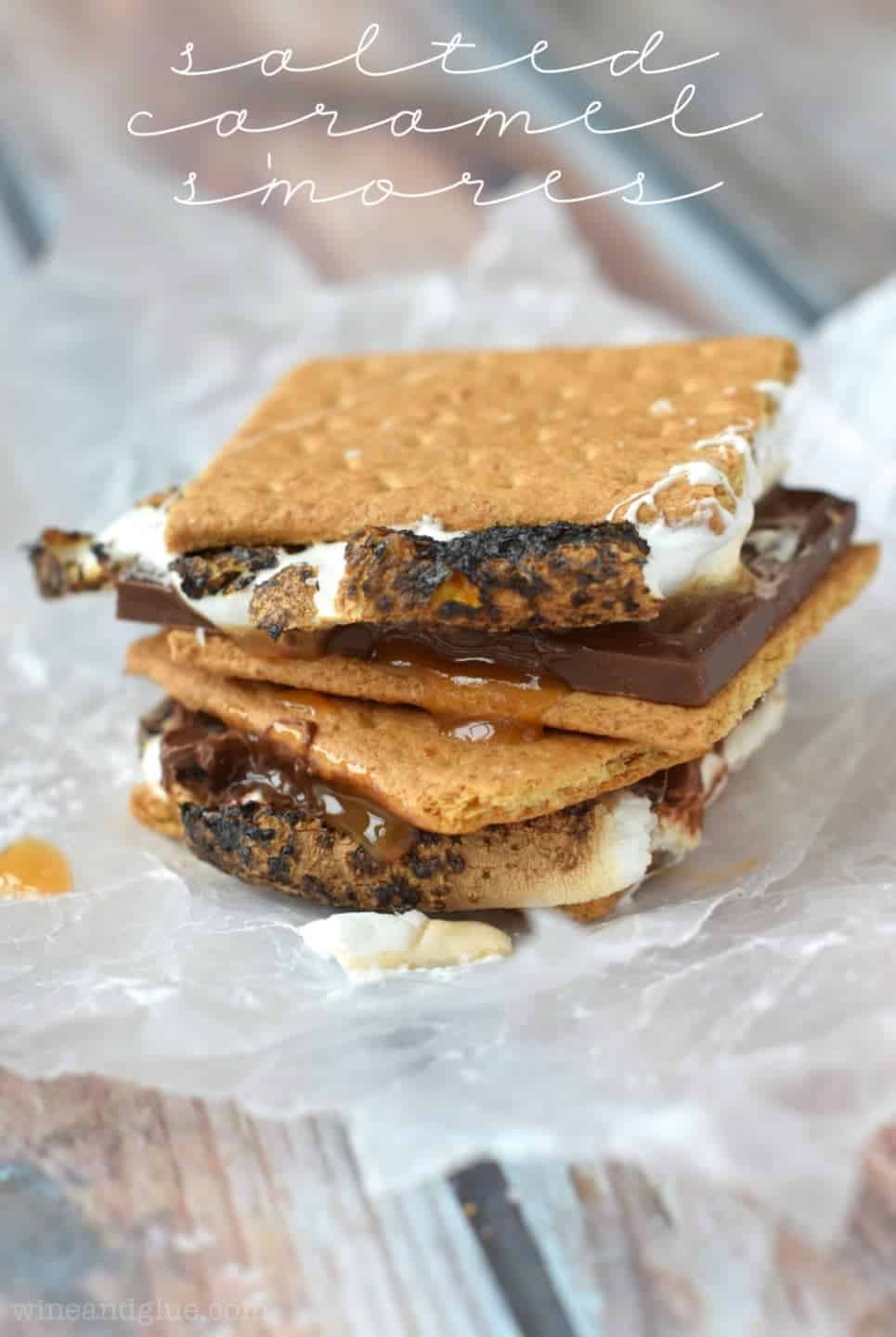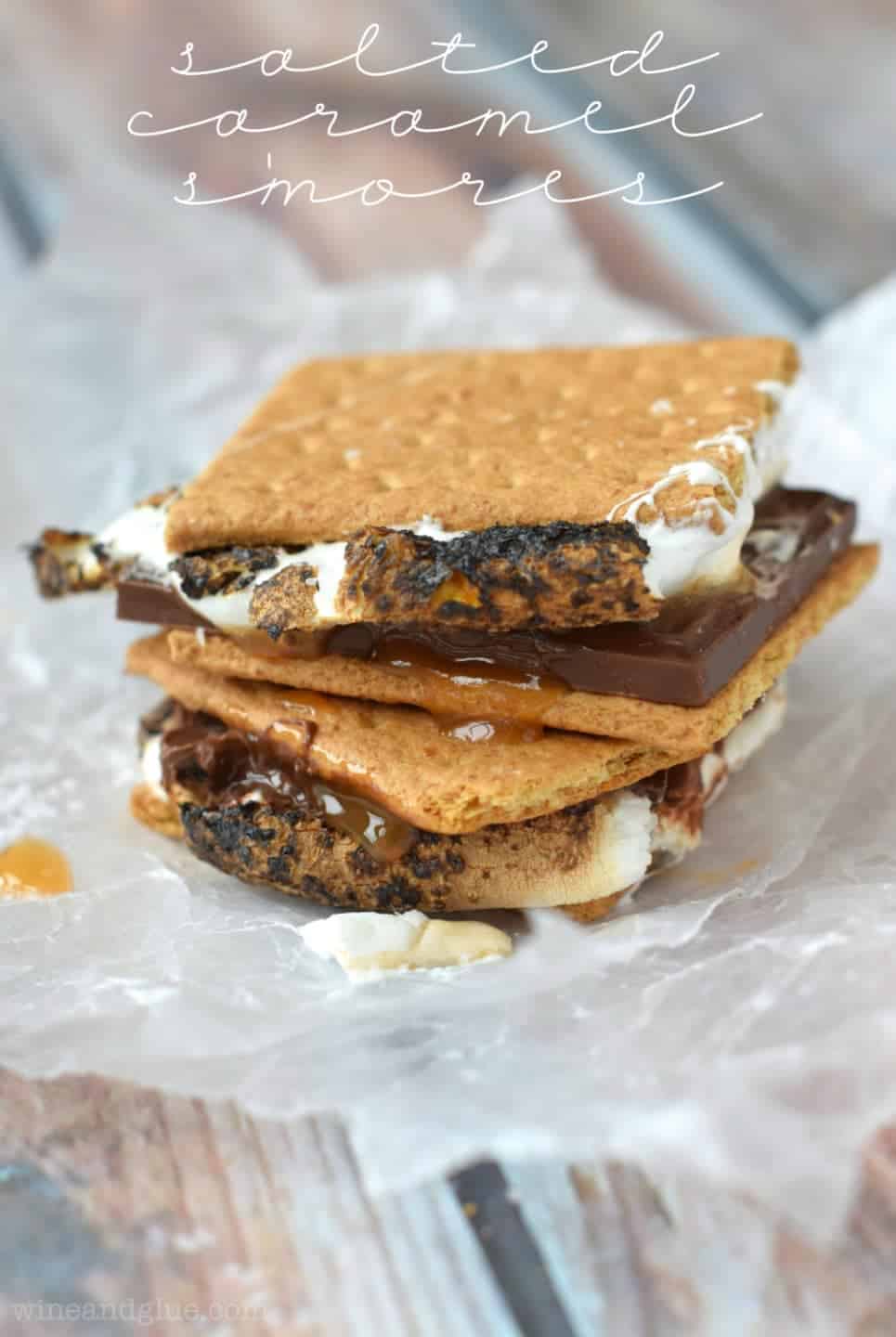 It's here! It's finally here! S'mores Week is here!
I'm so excited! One of the great things about being a blogger is seeing all the amazing things that my friends come up with all the time. This was especially true as the organizer of S'mores Week!
My friends and I have joined forces to bring you a whole week of s'mores recipes, and let me tell you, the talent is oozing out all over the place this week. Once you are done reading about these delicious Salted Caramel S'mores, make sure you scroll to the bottom of the post to see all the other delicious smorsey goodness posted today. Then come back to all our blogs on Wednesday and Friday for MORE.
(Psssst . . . . I might just have a few more s'mores recipes for you come Tuesday and Thursday . . . )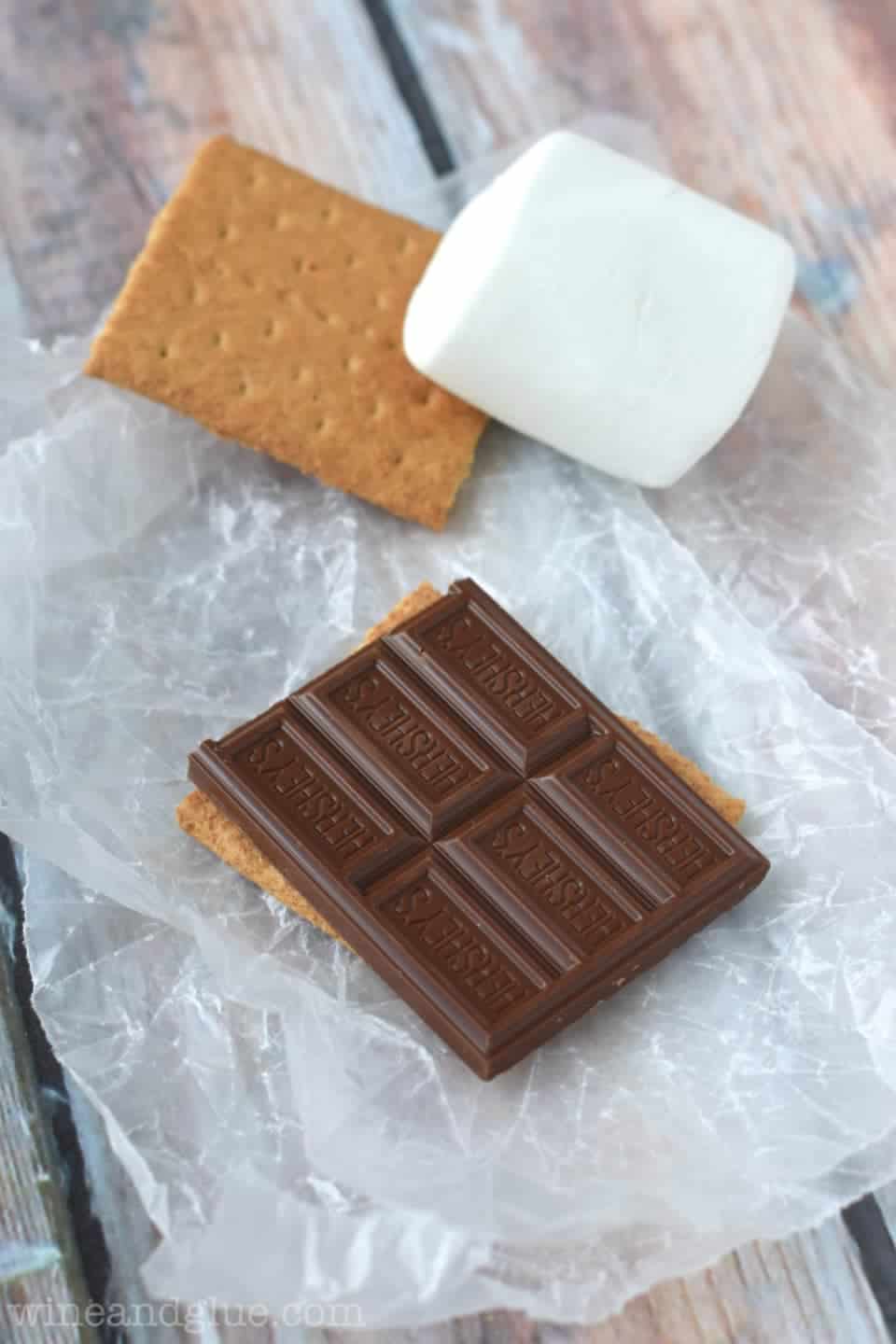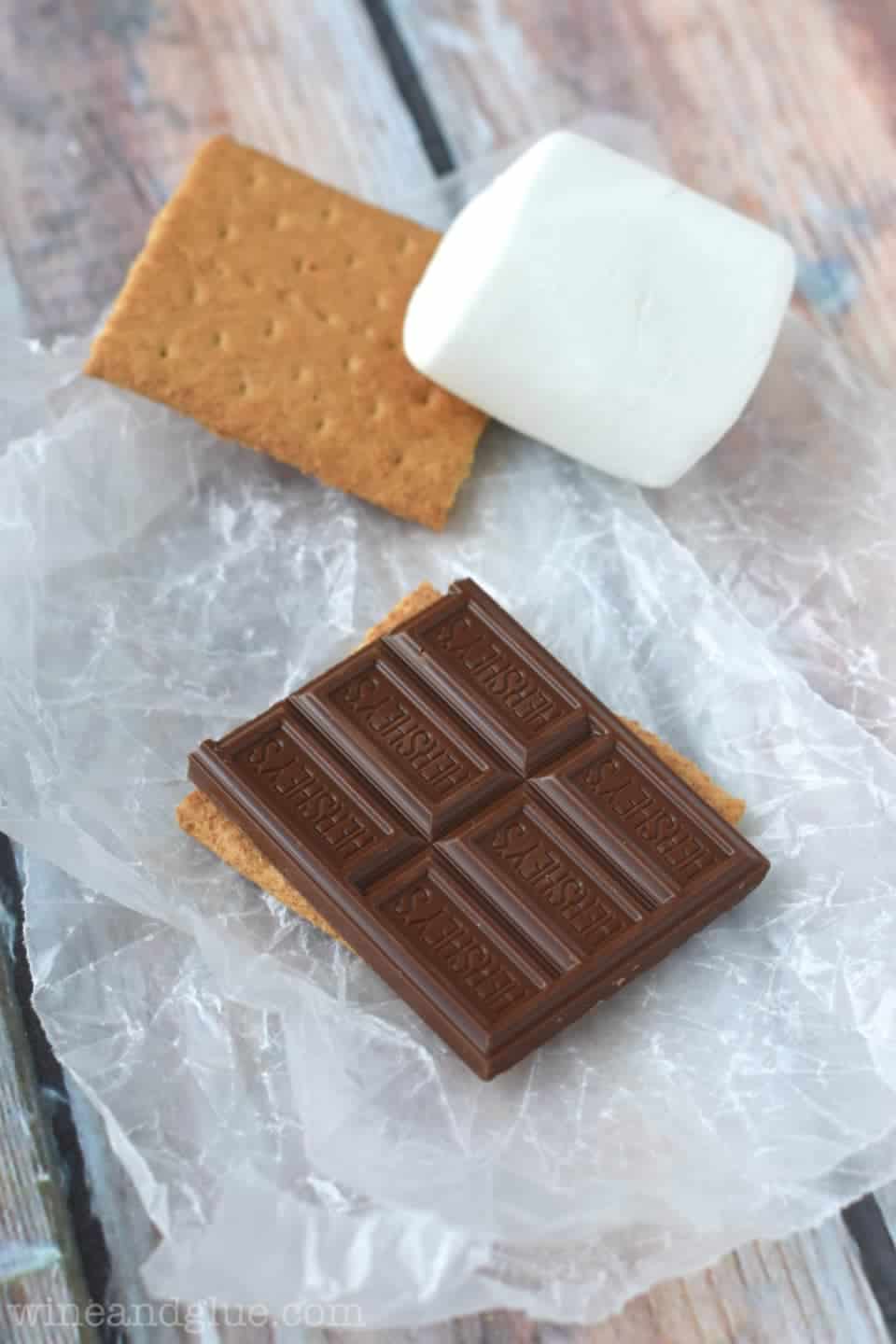 So my first post for S'mores Week is a simple one but a good one.
Salted Caramel S'mores.
I'm pretty sure I'm never going to eat a regular old boring s'mores again.
It's pretty self explanatory.
You start off with the go to s'mores ingredients. Chocolate, graham crackers, and a whopping giant marshmallow.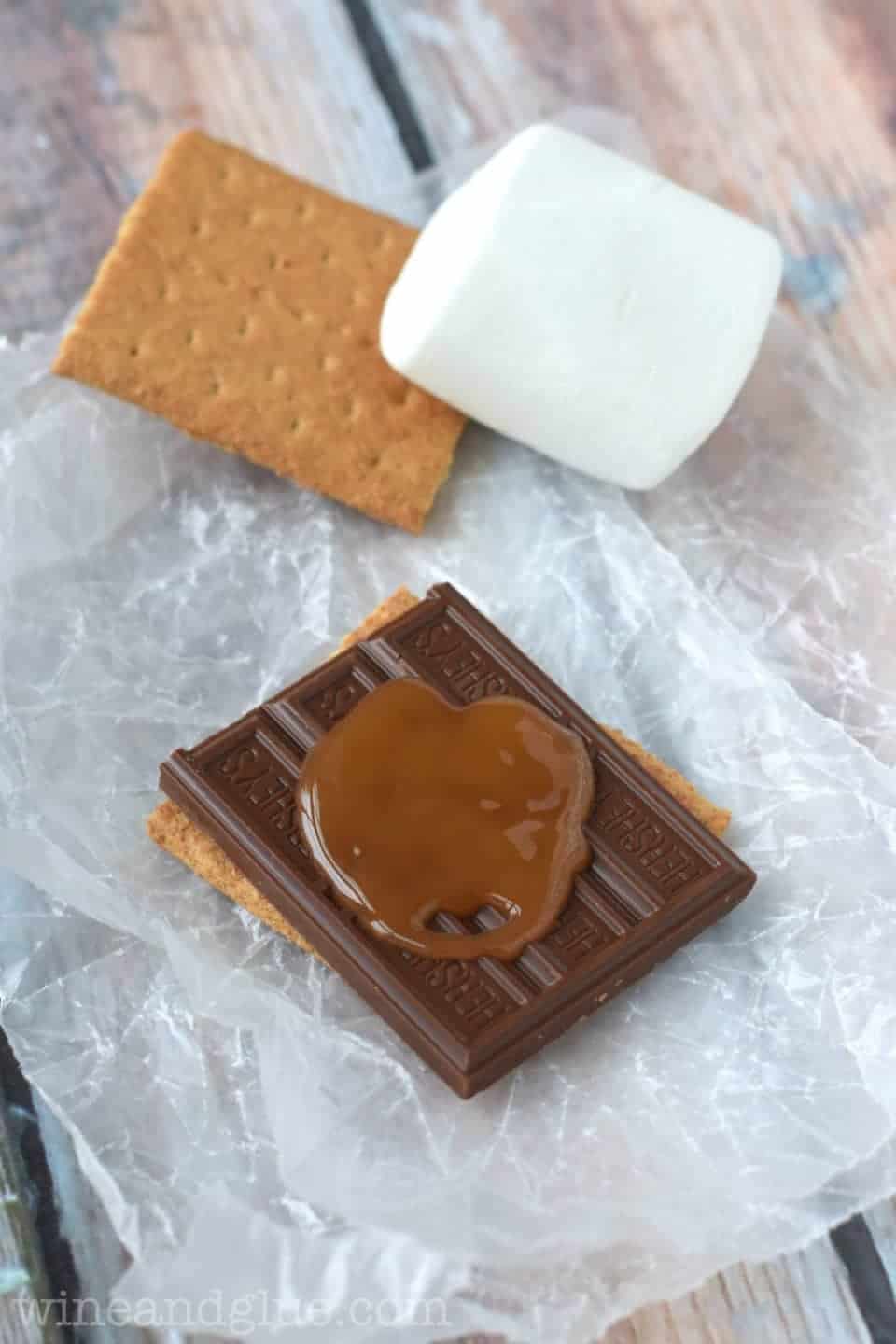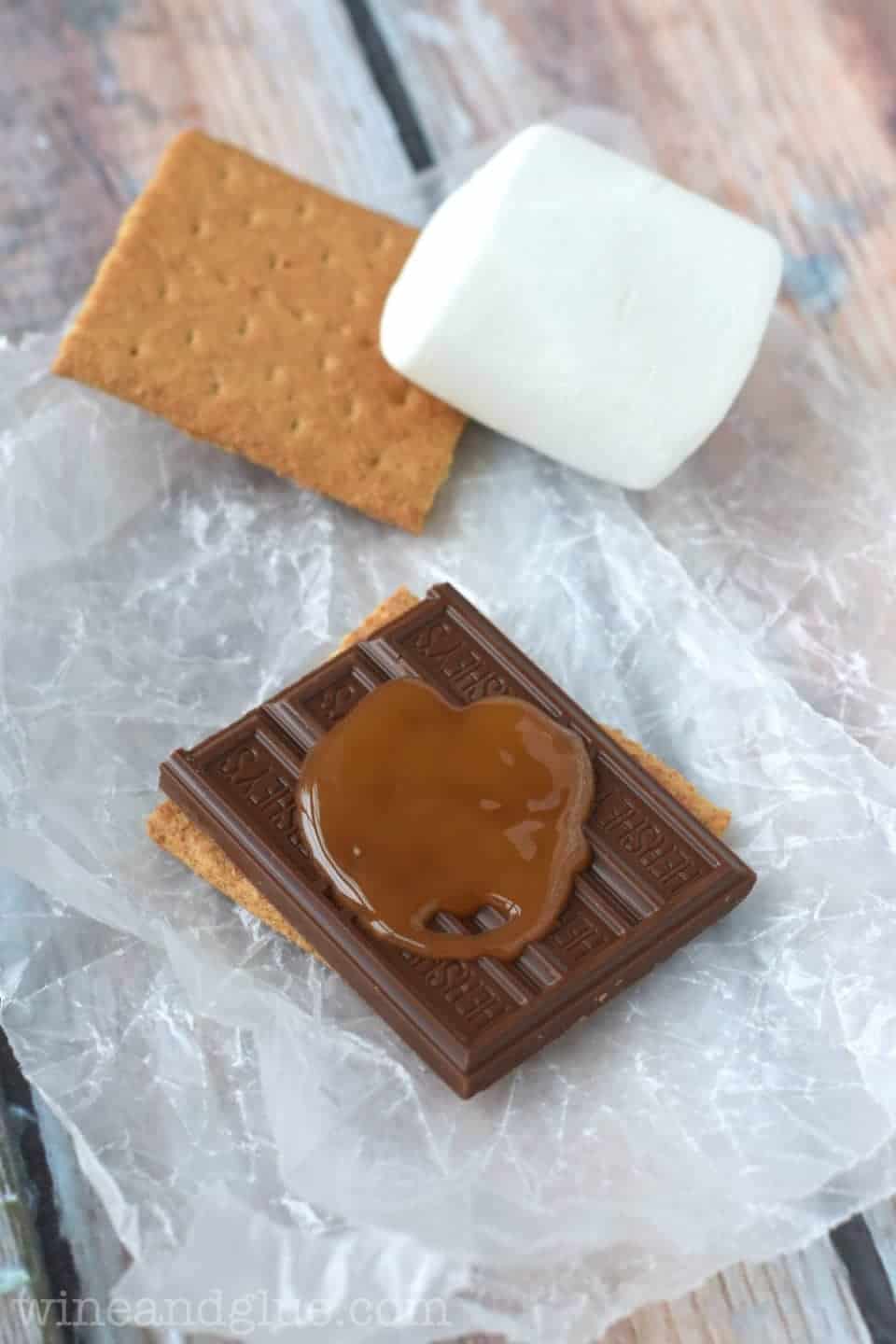 Then you add some caramel sauce (I used the Smuckers ice cream topping variety).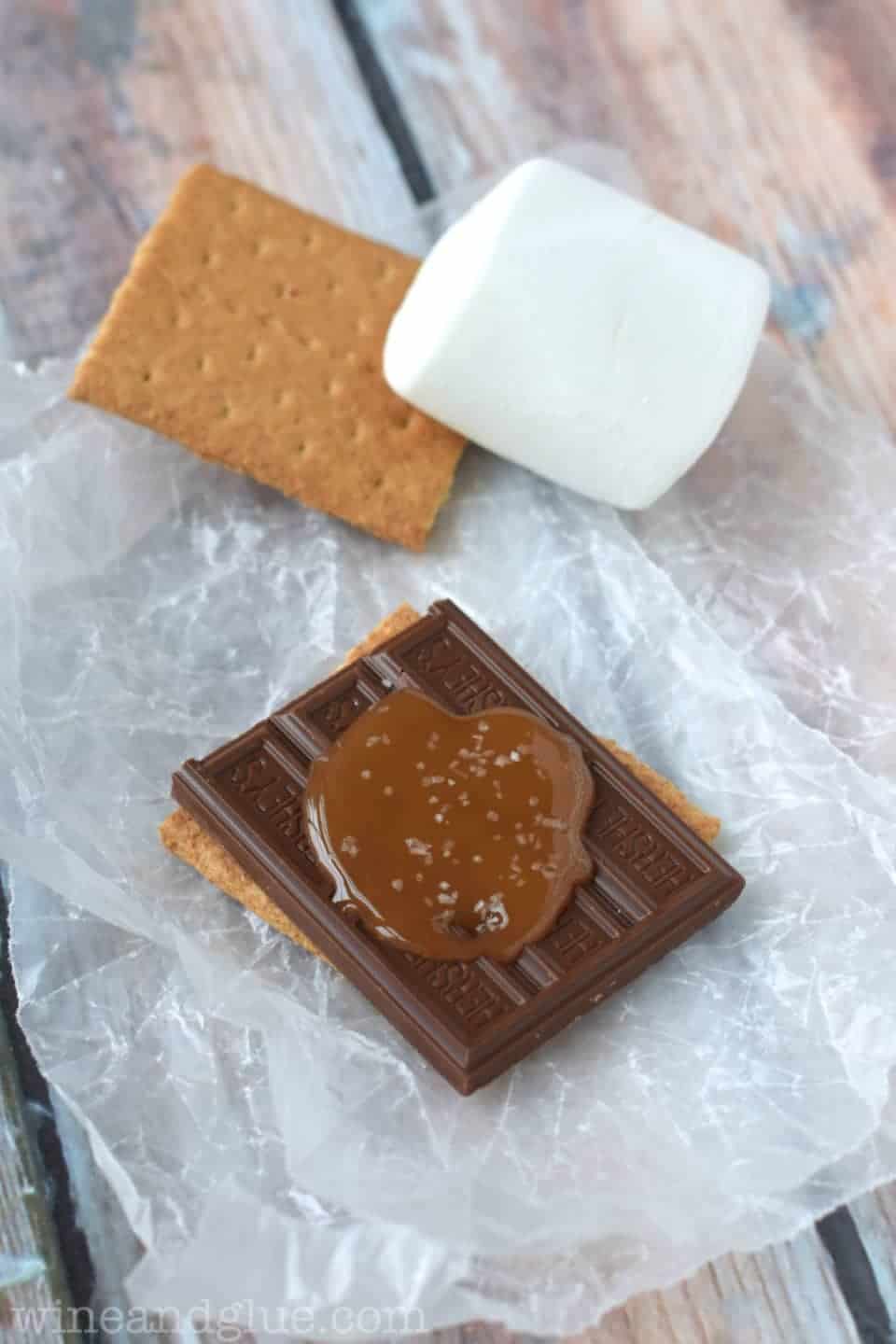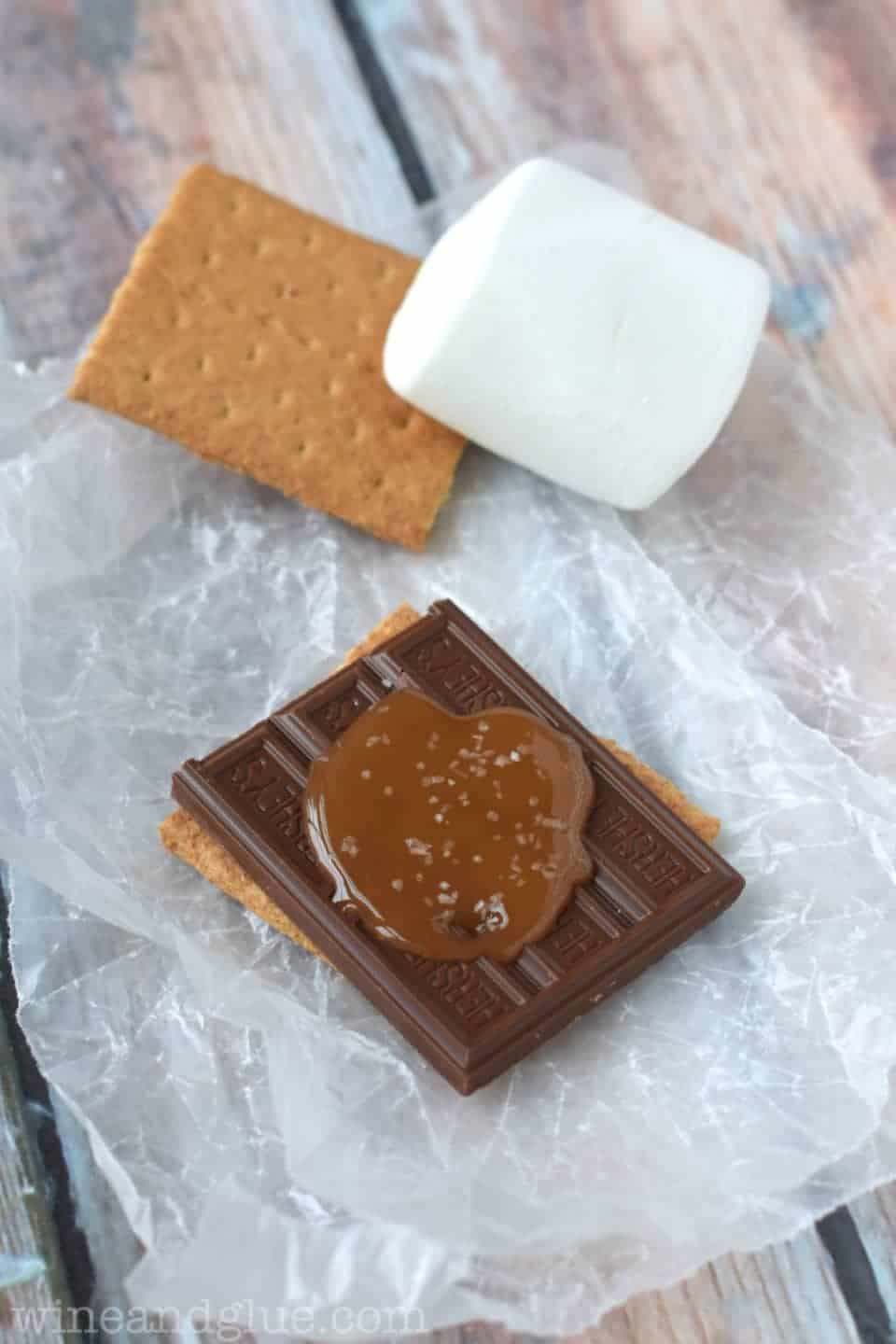 Throw on a pinch of kosher salt.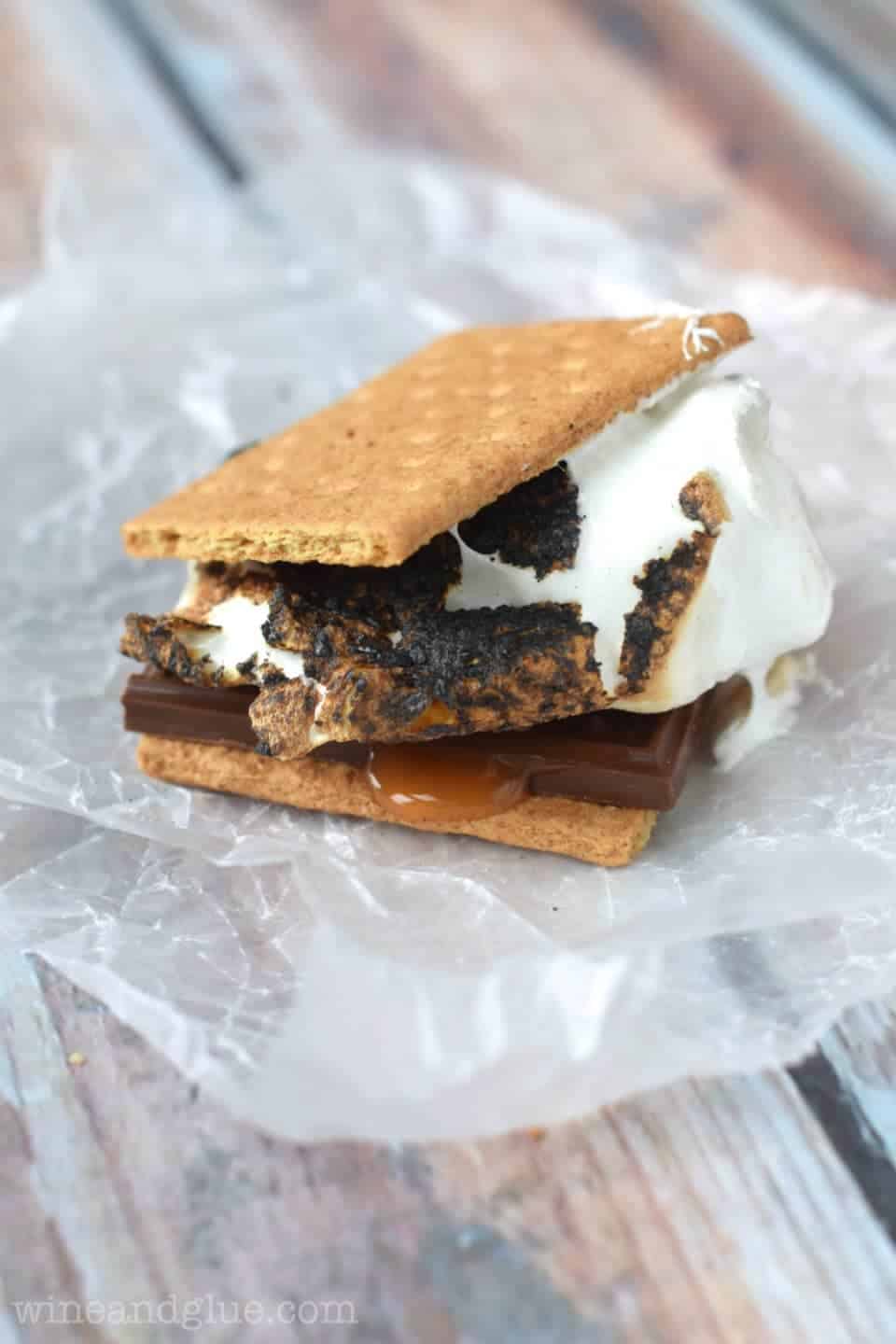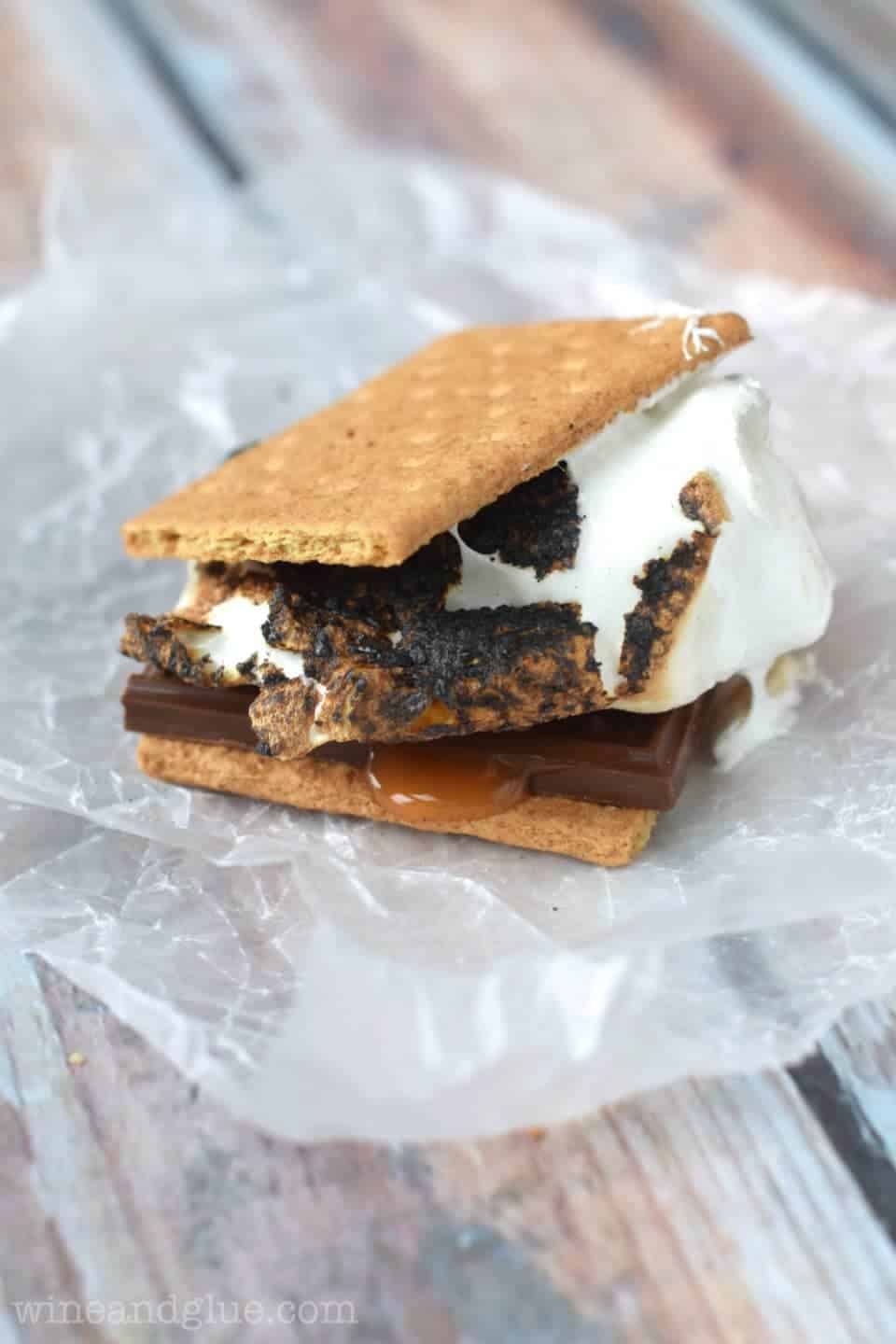 And then you top it all off with your giant toasted marshmallow for melty chocolatey salty caramelly deliciousness!
Sooooooo good!