This Shrimp Pot Pie is a fun twist on an old classic. Packed with the perfect flavors, it's such a perfect dinner! I'm so excited to be partnering with SeaPak to bring you this delicious recipe.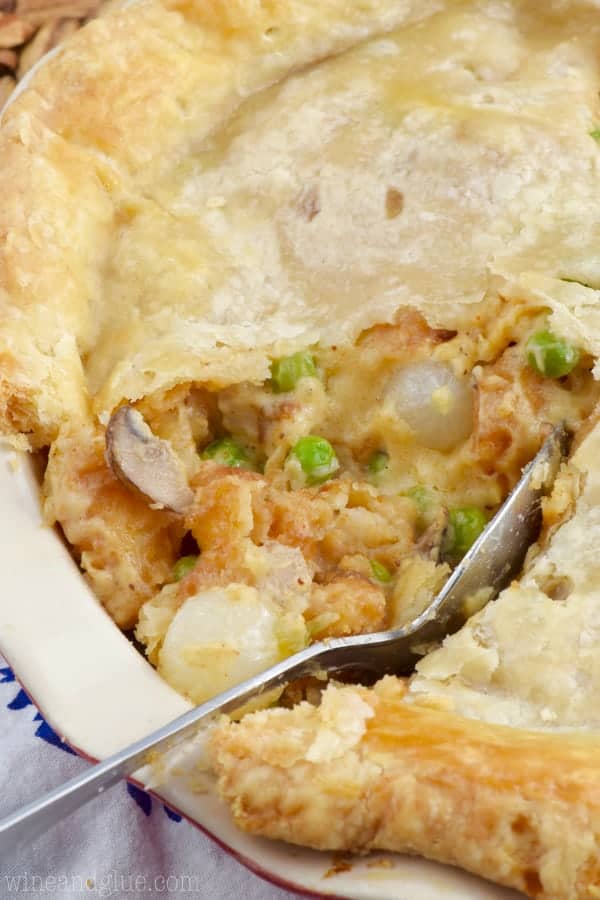 This week I was complaining about my family and what picky eaters they are. It's like the universe really wants me to be a more flexible person, because here I am, a MAJOR food lover, and here they are . . . a bunch of junk food loving crumudgins. I LOVE trying new recipes, new dinner ideas, and new restaurants (this is probably no surprise) and they HATE it. They want the same things all the time.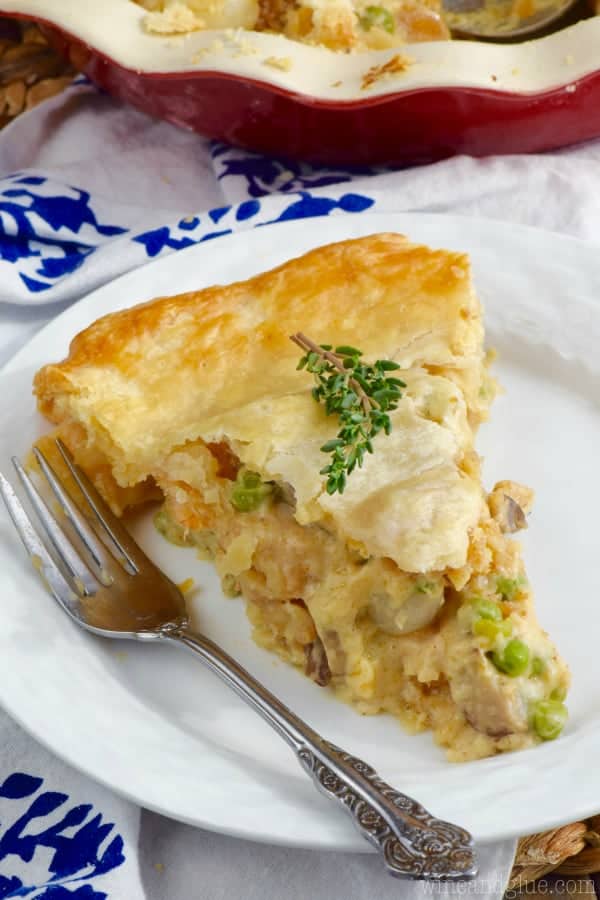 So when I first made them try SeaPak Popcorn Shrimp in these Asian Fish Tacos, they nearly threw them at me. Okay, that's not true at all. My kids would never do that, but there was a lot of whining.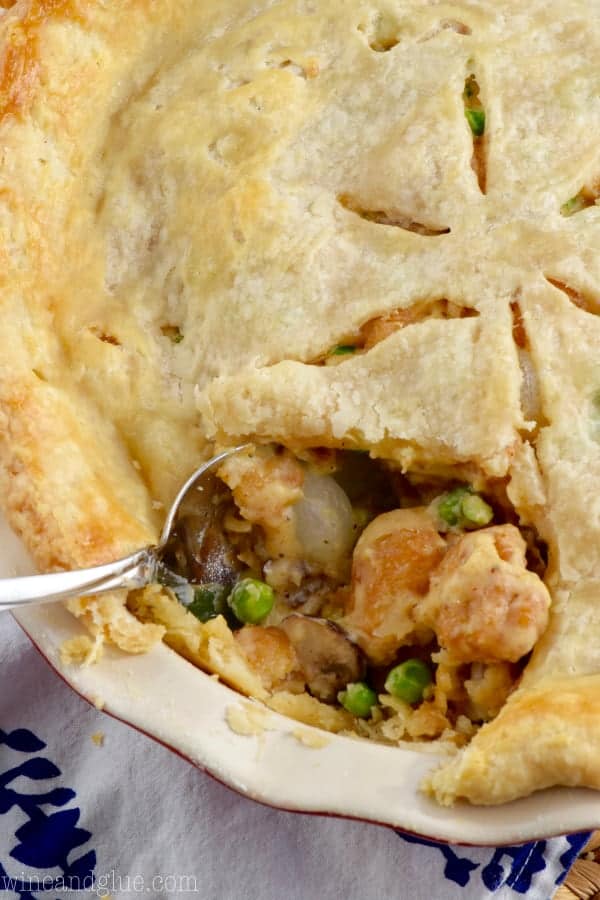 But you guys. They ended up loving them! Especially the shrimp. And now they have totally become a regular dinner in our house.
I heard once, long before I had kids, that it sometimes takes 10 times of trying something before you like it. And I totally think that is true. Quinn is my pickiest eater, and we are just on the verge of converting her to a broccoli eater. We are probably on attempt number 5.
I really want my kids to enjoy a wide range of food and, if I'm being totally honest, enjoy how many amazing flavors there are in this world like I do.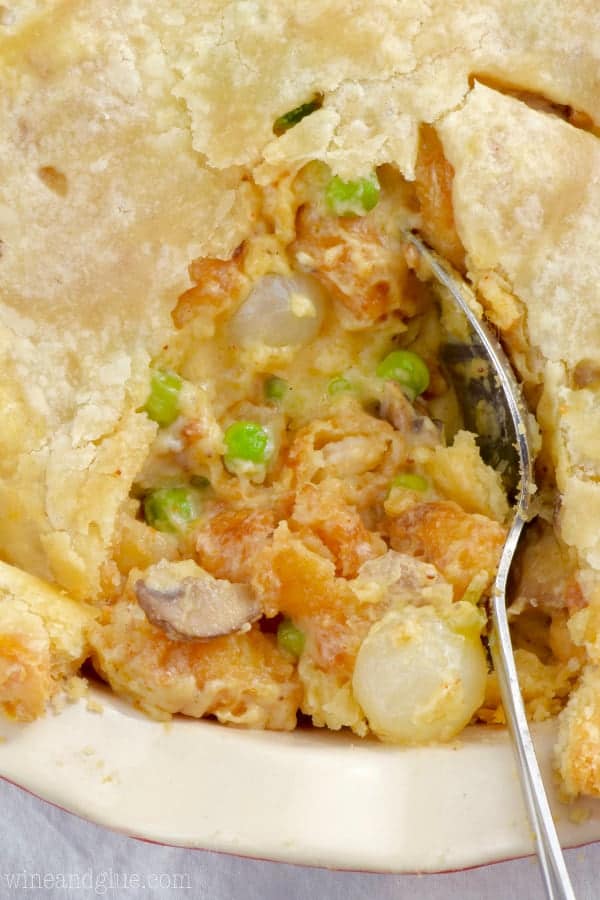 If you have picky eaters in your house, shrimp, is a great way to introduce them to seafood. And this Shrimp Pot Pie is the perfect way to introduce them to shrimp. It is sooooooo good. It is a twist on something familiar and classic, but I threw in some Old Bay seasoning that pairs perfectly with the shrimp. You don't have to make the pie crusts from scratch, but with this simple recipe, I really think you should. It makes the whole thing so much more wonderful. You can certainly swap out the veggies for different ones, but I really encourage you to leave it as is and just serve it to your kids. I have found with so many things, including onions and mushrooms, that if I don't mention them to my kids they eat them without even thinking.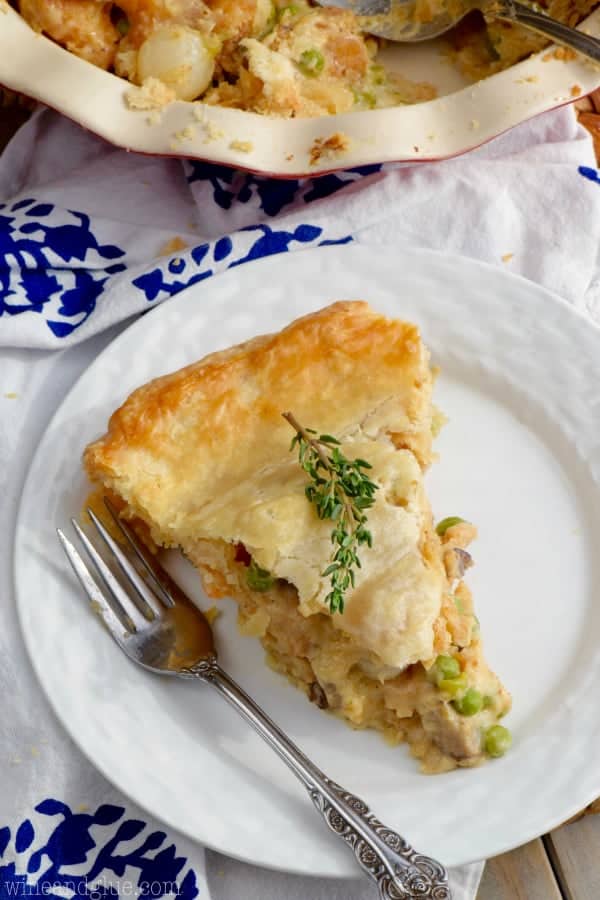 Some important recipe notes to make this Shrimp Pot Pie a success:
If you don't want to cook with wine, you can replace it with chicken broth, but I really encourage you to use the wine. It adds some pretty amazing flavor.
If you are making your own pie crusts (and I really think you should, it's an easy recipe!) make it the day before you make the pot pie. They need to chill, and if you make it a day ahead and just wrap it tightly in plastic wrap, you can just pull them out one at a time right before you need to roll.
When you add the liquid after the flour, it is imperative that you add it slowly. I'm talking a tablespoon at a time initially. If you go to fast, you won't get that nice creamy sauce that you are looking for.
Feel free to swap out the veggies I have listed for different ones that your family likes. I would just keep the quantities relatively the same.
For more great shrimp recipes to introduce your kids to seafood or just enjoy because they are awesome, check out SeaPak's website. And to find SeaPak products near you, click here. For more information about SeaPak, visit their Facebook, Instagram or Pinterest pages.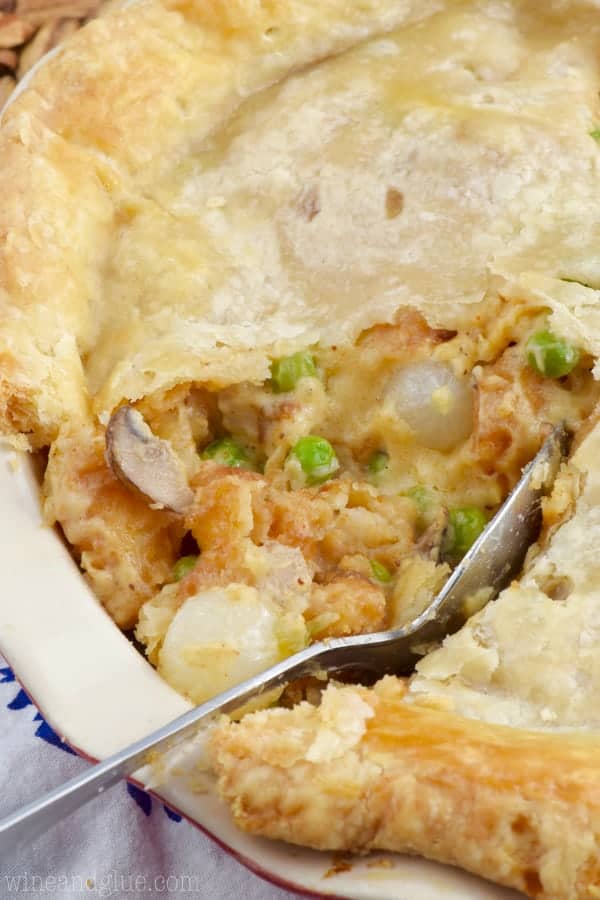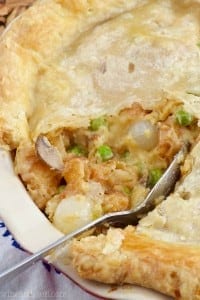 Shrimp Pot Pie
Ingredients
2

pie crusts

4

TBSPs

butter

1 1/2

tsps

old bay seasoning

1/2

tsp

salt

2

cloves

garlic

1 1/2

cups

sliced fresh mushrooms

4

TBSPs

flour

1/2

cup

white wine

1

cup

half and half

1/2

cup

grated parmesan

1

cup

frozen baby onions

1

cup

frozen peas

1

egg white

15

oz

SeaPak Popcorn Shrimp

cooked
Instructions
Preheat your oven to 350 degrees.

Roll out your first pie crust and put it in a deep dish 9 inch pie pan. Trim the dough to edge of the pie pan and set aside.

In a large sauce pan, melt the butter. Once melted, add the salt, old bay seasoning, salt, garlic, and mushrooms. Cook until the mushrooms are tender. Stir in the flour.

Very slowly, whisk in the wine, about a tablespoon at a time, until fully combined. Working just as slowly, add the half and half. Once it is fully combined, stir in the parmesan, baby onions, and peas.

Finally, stir in the cooked shrimp. The mixture will be very thick.

Pour into the prepared pie crust and level off so it is as even as possible.

Top with the remaining pie crust. Trim the crust so about a half an inch hangs off the edge. Fold the pie crust under the bottom crust. Brush the crust with the whisked egg white. Cut a few holes in the top of the crust and bake for 40 to 45 minutes or until the crust is golden brown. Let stand 10 minutes before cutting and serving.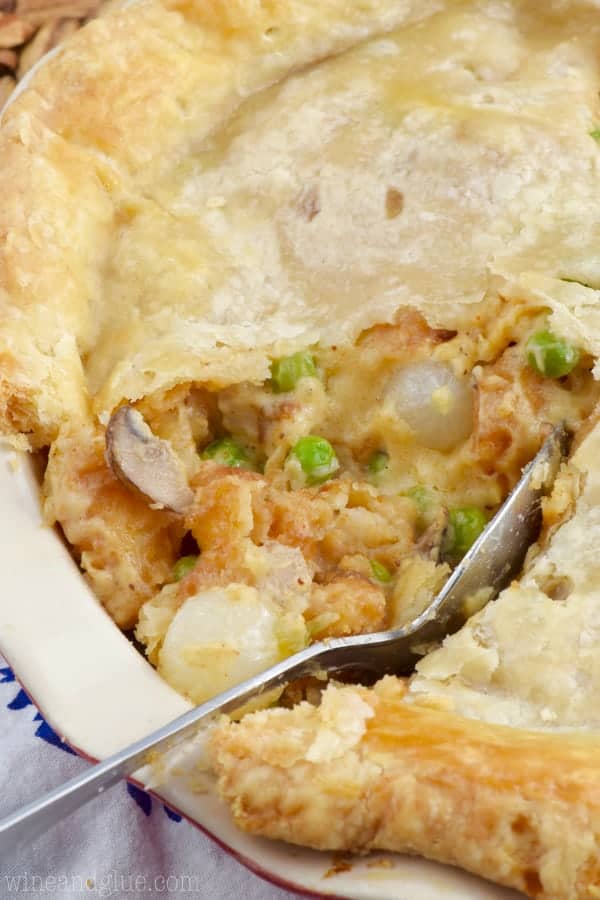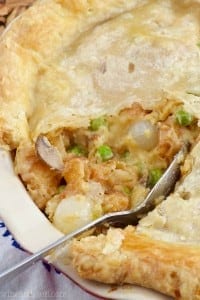 did you make this
Shrimp Pot Pie