This Slow Cooker BBQ Chicken is super easy to whip up but so yummy, tender and delicious, making it a perfect weeknight dinner!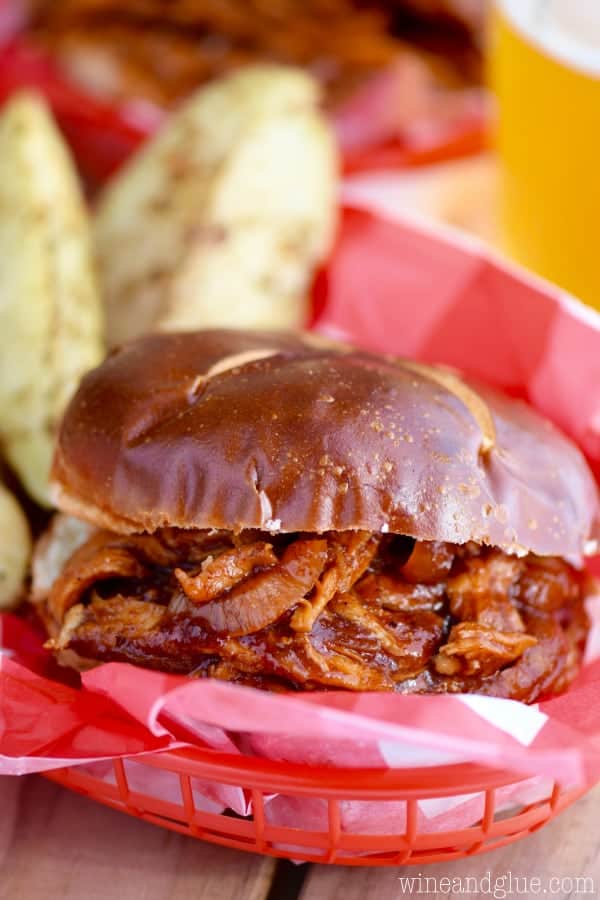 Can we talk about food trucks for a minute? I LOVE food trucks. I mean, Nathan has assured me that he will not allow me to die first, so someday in our old age when Nathan peacefully leaves this world, I will cry my eyes out, and then once I've determined it's time to move on, I will go find a food truck to marry.
I've weirded you out, haven't I?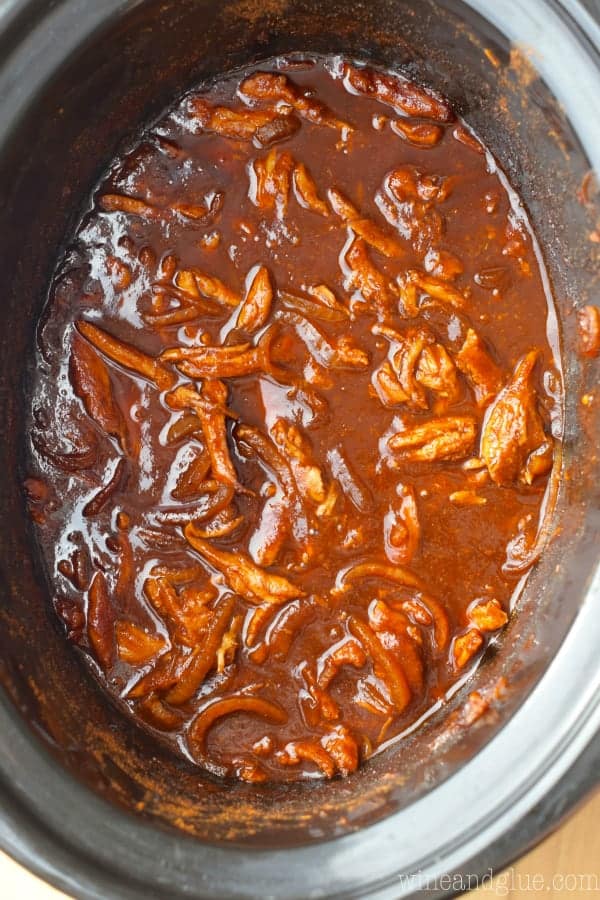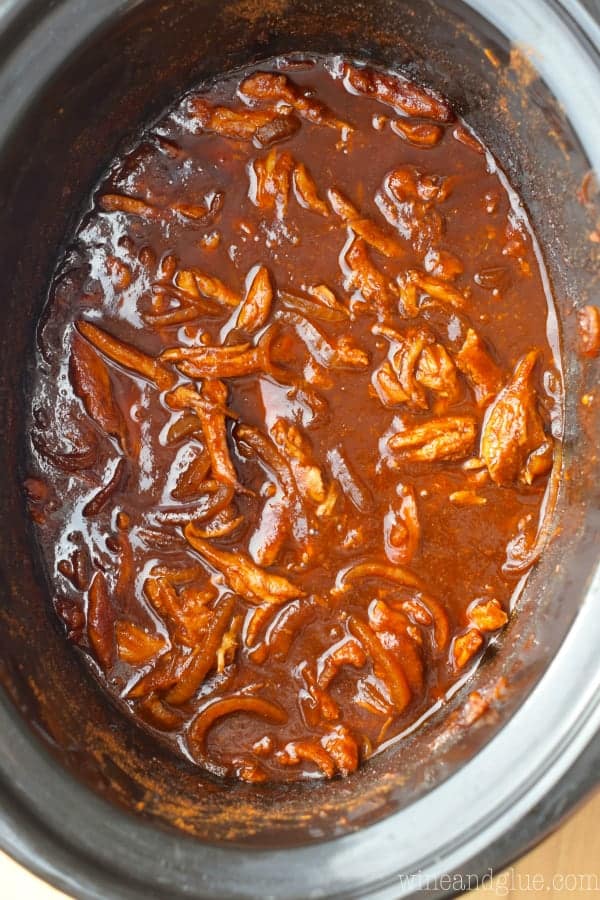 So last summer when I went to visit my BFF and her absolutely adorable new baby, they took me out to eat at FOOD TRUCKS. Soooooooo good! And seriously, no better place to take a new born baby! You don't have to worry about them crying, you don't have to worry about spilling food as you bounce them, and you eat away your sleep deprivation on all the glorious food!
One of the meals I ate was this delicious pulled pork bbq sandwich with a side of amazing fries and paired with some insanely good beer in a mason jar (you can actually see it in one of the pictures I posted from that trip). So this is my rendition of that amazing meal. And I even have the newborn to go with it! Ha!
This chicken could not be easier, but it is so super yummy. It makes for such an easy and delicious, not to mention healthy, weeknight meal. (Hooray for slow cookers!!)  And then pair it with some potato wedges that come together in a jiff, and you are going to feel like you are sitting in a parking lot blissfully enjoying a food truck meal.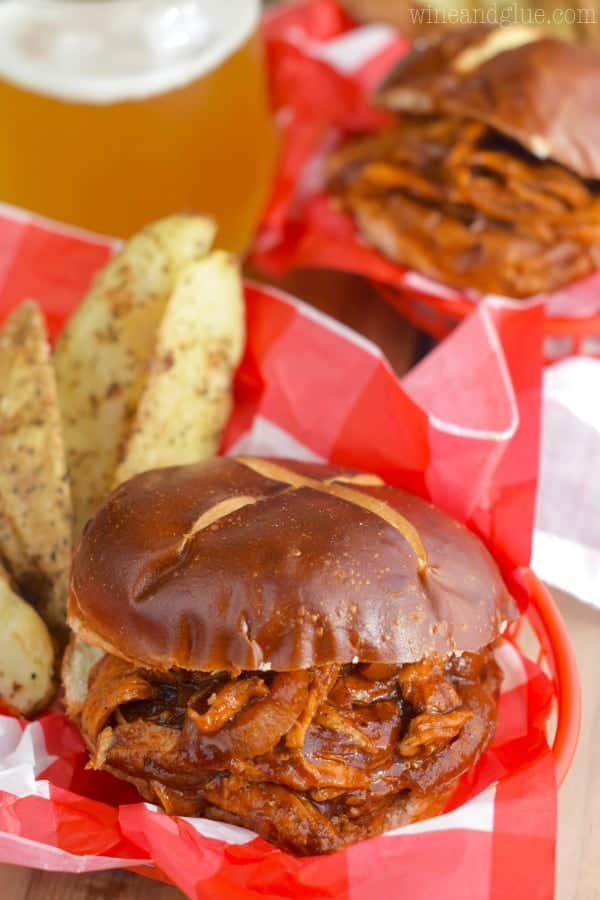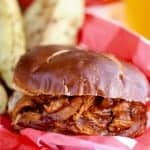 Print Recipe
Slow Cooker BBQ Chicken Sandwiches
Ingredients
1 1/2

cup

ketchup

1 1/2

cup

brown sugar

1

cup

apple cider vinegar

3

TBSPs

chili powder

3

tsps

kosher salt

1 1/2

tsp

garlic powder

1 1/2

tsp

onion powder

1 1/2

tsp

paprika

1/2

a large red onion sliced thin

1

pound

boneless kinless chicken breasts
Instructions
In a small bowl, whisk together the ketchup, brown sugar, apple cider vinegar, chili powder, salt, garlic powder, onion powder, and paprika. Pour about half of the sauce into the base of your slow cooker.

Place the chicken in the slow cooker, add the sliced onions, and cover with the rest of the sauce. Cook on low for 3 hours.

At the end of the three hours, shred the chicken, and serve on buns.
Notes
It's best if you know your slow cooker. Mine tends to cook things faster than most recipes call for. If yours does as well, then you will be good with the time listed here. If yours does not, you may want to add an hour.
Resist the urge to peek, your slow cooker needs to stay closed to cook most effectively!
You might also like
Root Beer Crock Pot Chicken Sammies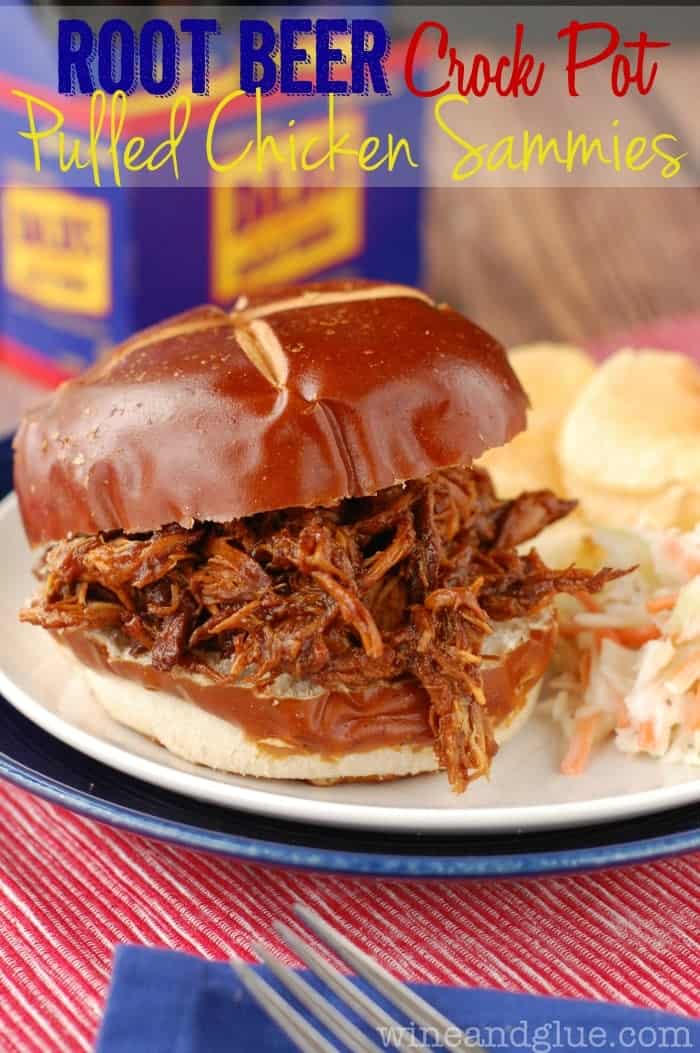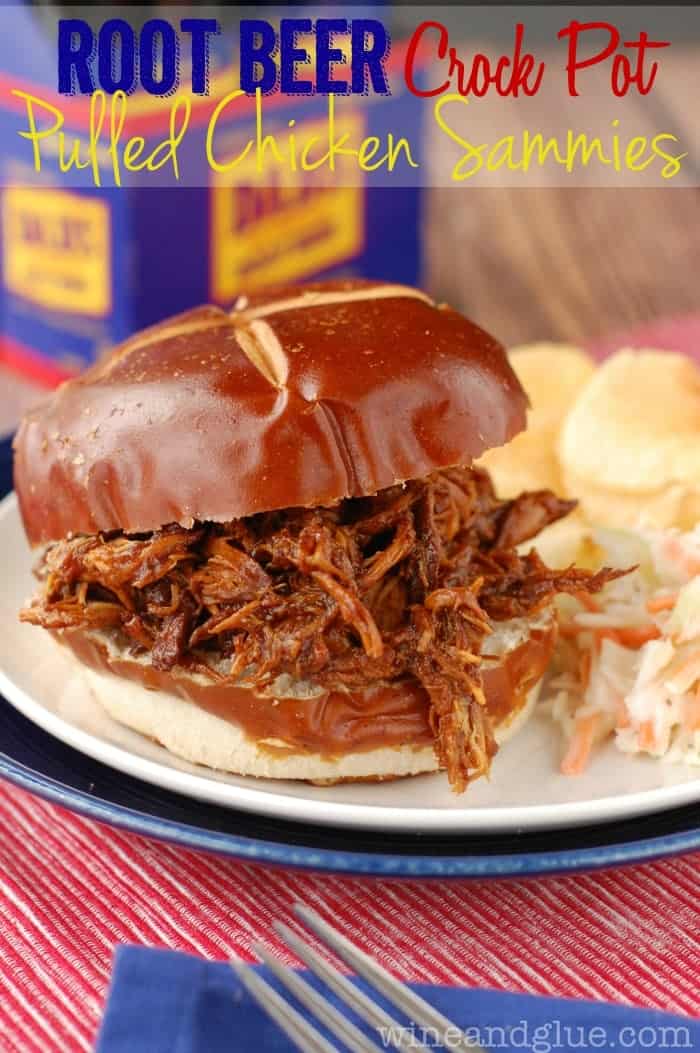 10 Amazing Crock Pot Recipes