S'mores Panini | Chocolatey marshmallow deliciousness in a sandwich!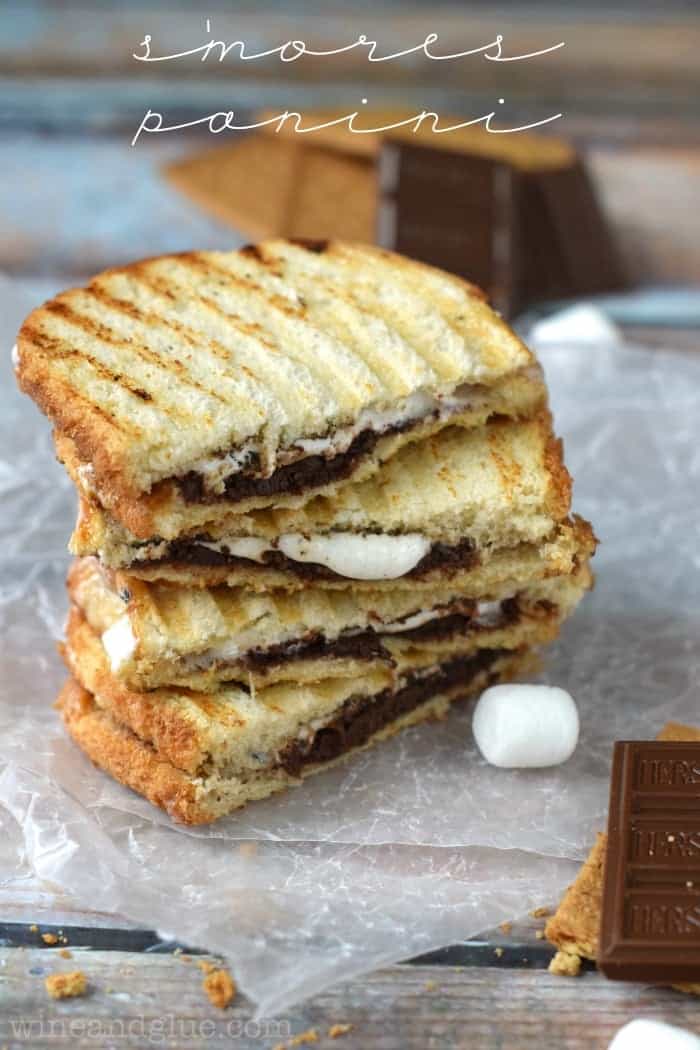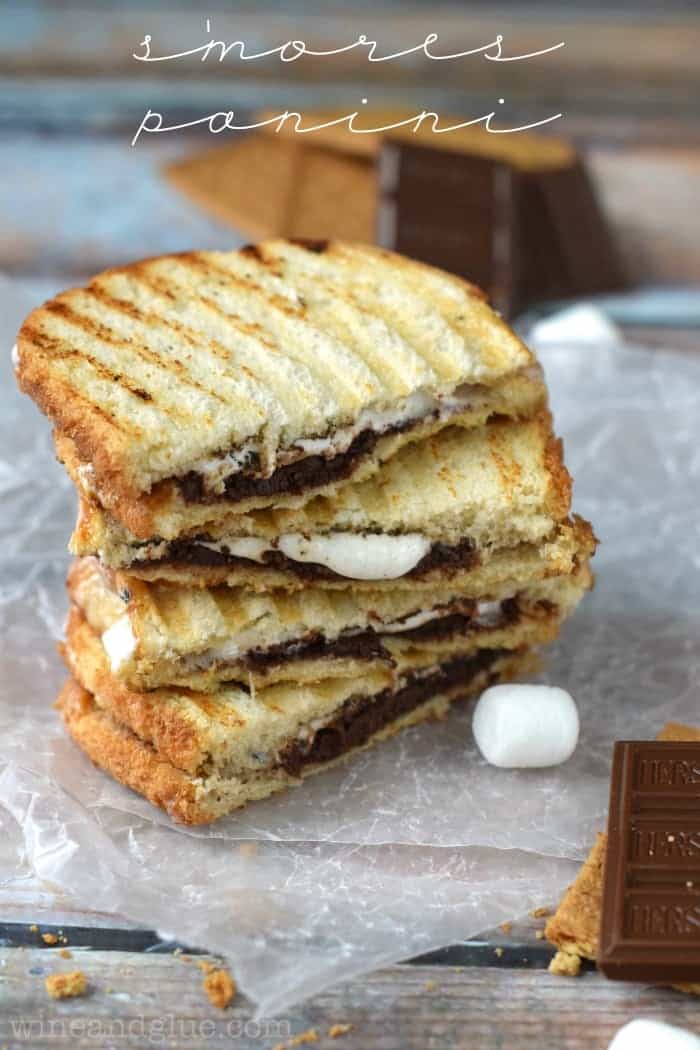 Years and years and years ago when I was trying to get pregnant (and I wasn't eating dairy), my brother gave me a panini press for Christmas. It was simultaneously the most exciting and depressing gift I've ever gotten.
Because, seriously, how much fun is a panini without dairy?
So the panini press had been sitting on my shelf for a while. Probably until after Quinn was born. And then I broke it out and I broke it out HARD. I have been loving my panini maker so intensely. Ours is a passionate love affair . . . . delicious, gooey, and awesome. In fact, I hardly think a sandwich is worthwhile unless it is hot off the press and in panini form.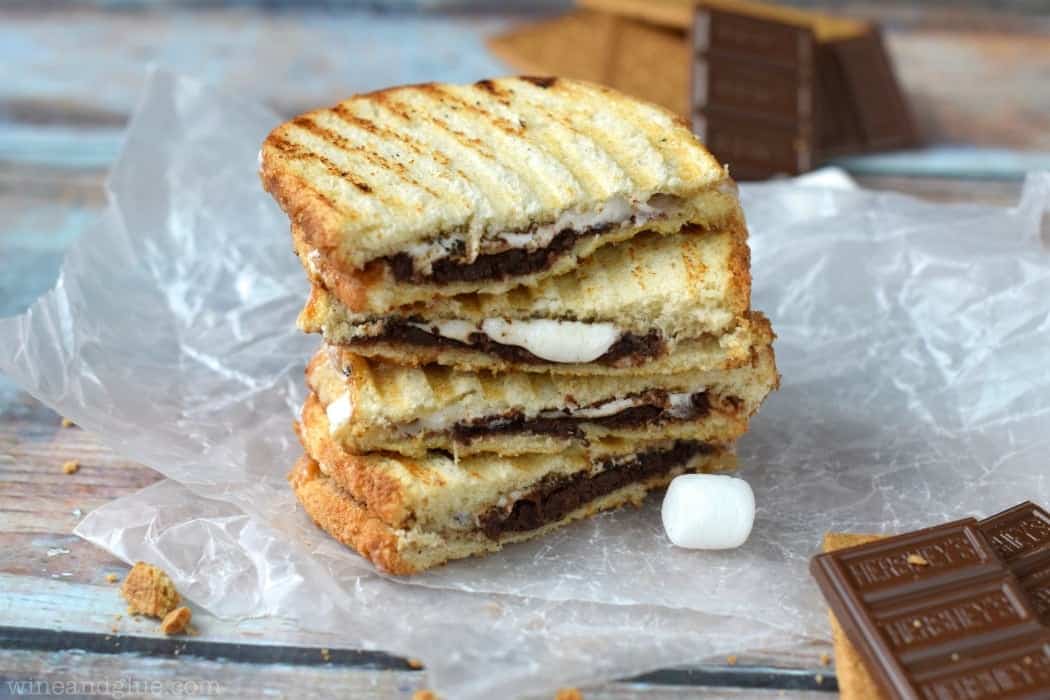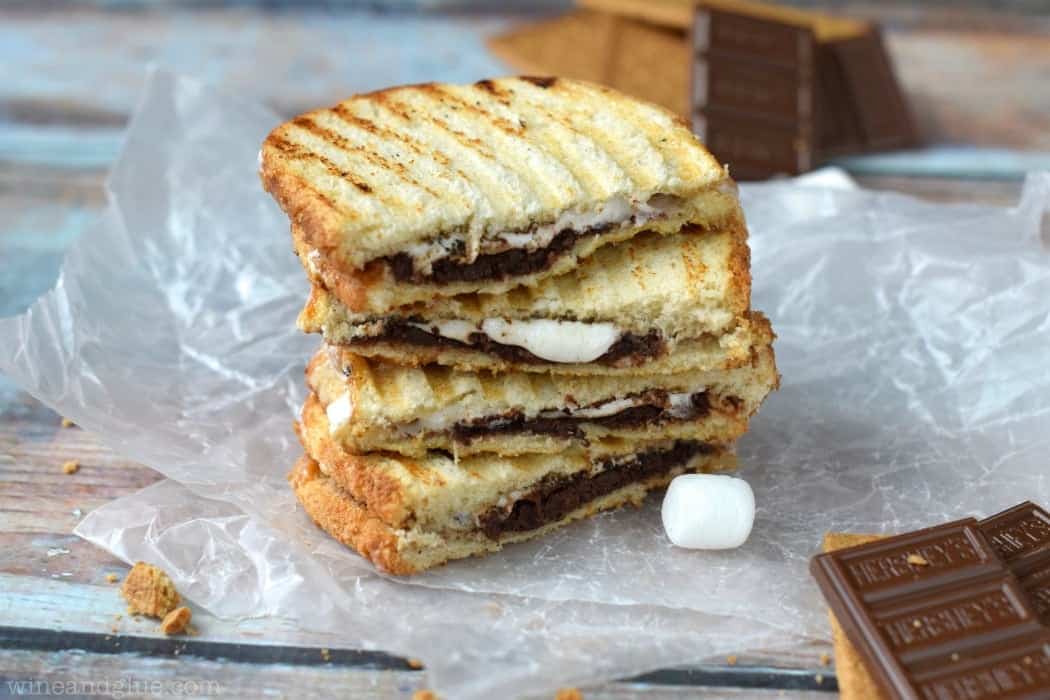 So what is also melty and ooey gooey and delicious and should most definitely be put into panini form??
S'mores.
And thus we have S'mores Paninis! The absolutely perfect Thursday addition to S'mores Week.
I will be honest, these are not the easiest to make. I tried three different methods: marshmallow fluff, mini marshmallows, and one GIANT toasted marshmallow. The results were varied, but pretty much you run into the same issue each time, marshmallow goo all over your panini press.
Honestly, I didn't care. Because these are too fun and delicious to care.
The method pictured was my final, and in my humble opinion most successful method. A giant toasted marshmallow. Half way through the cooking process, I opened up the press, opened up the panini, and scooped gooey marshmallow back into the sandwich.
Yumm.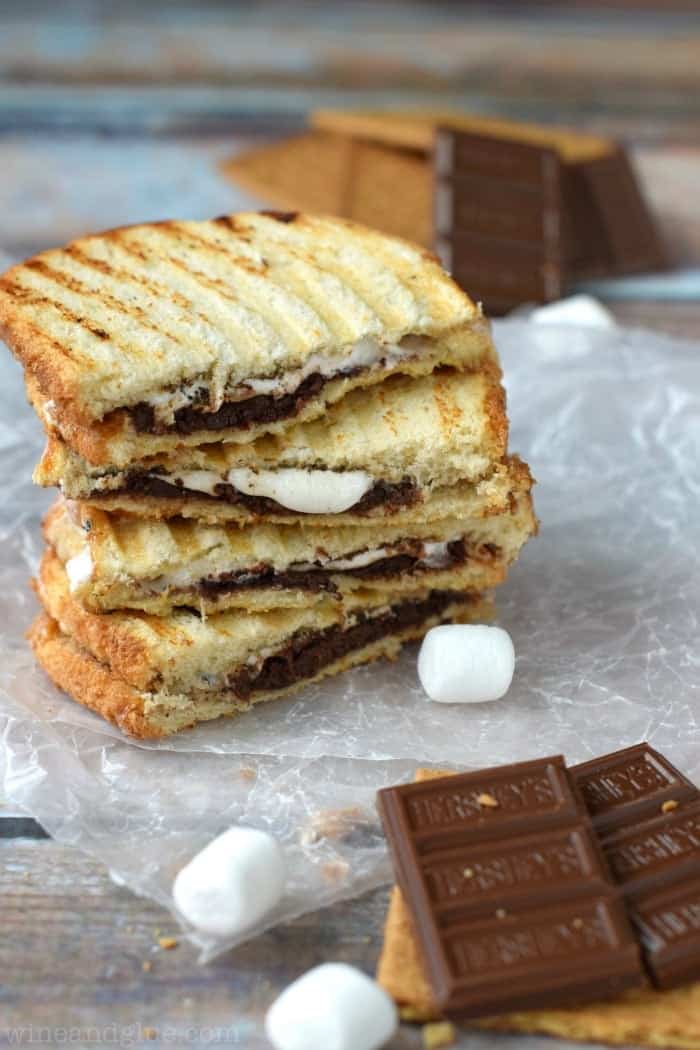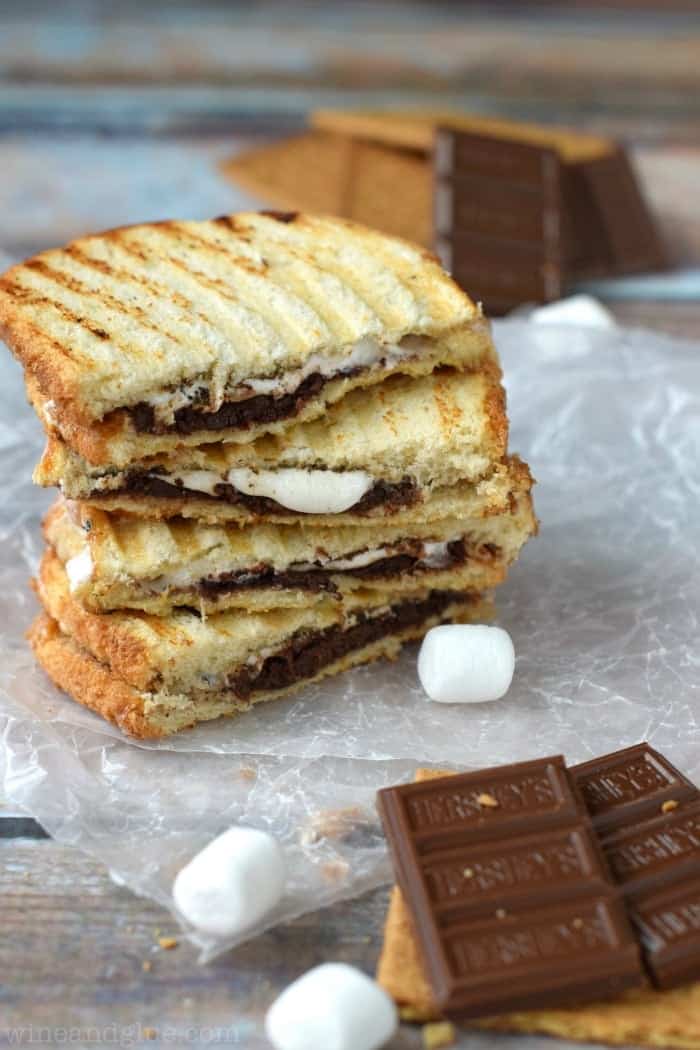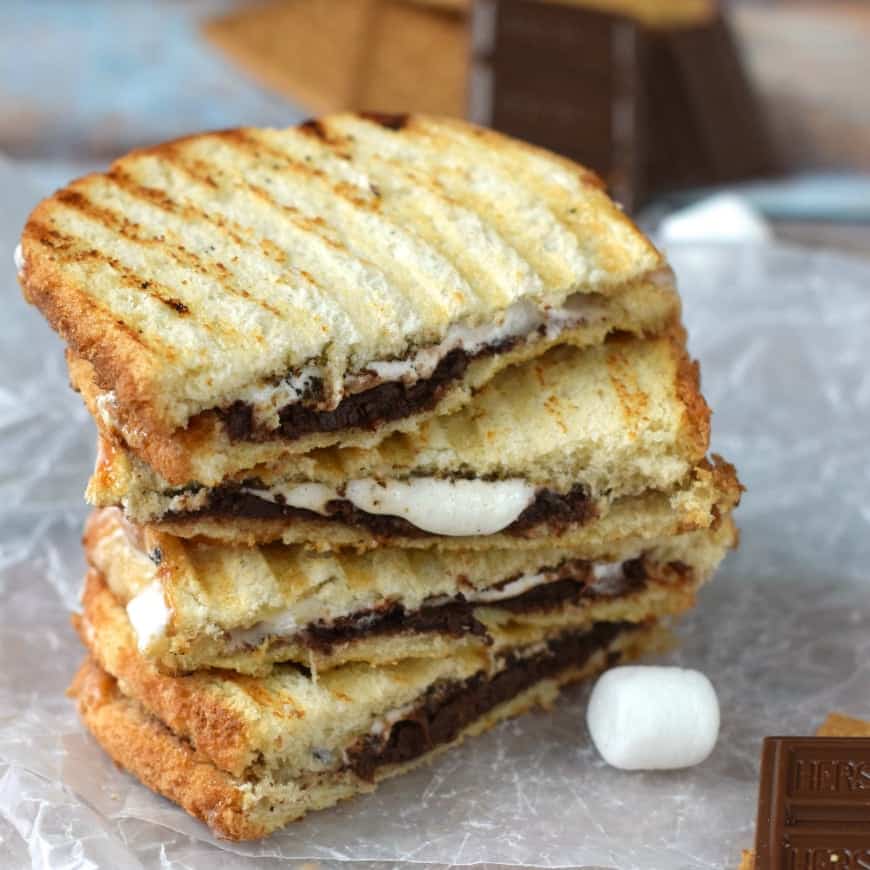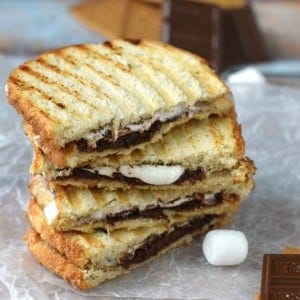 S'mores Panini
Ingredients
two slices of white bread

chocolate spread

I used Hersheys

one jumbo marshmallow

toasted
Instructions
Spread one side of the bread with chocolate spread (not too much or it will overflow).

Add your toasted marshmallow, top with the other piece of bread

Spray your panini press with cooking spray on the top and bottom and add the panini. Close and cook for a few minutes. Open the panini press, put the marshmallow back in the panini, and close continue cooking for another few minutes.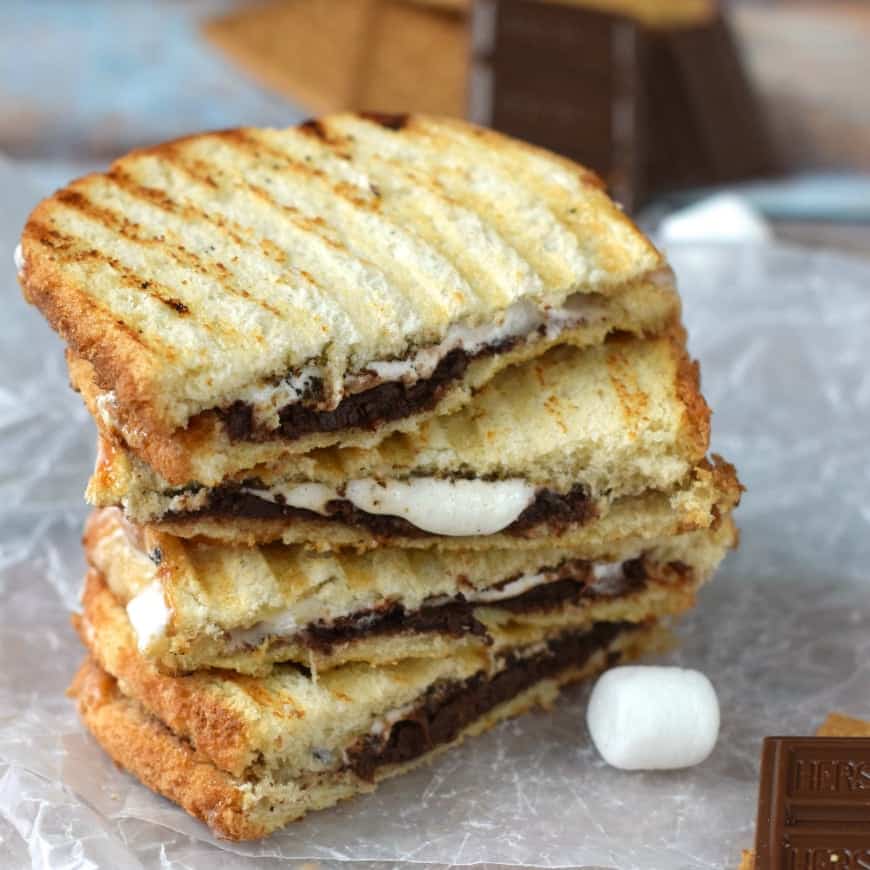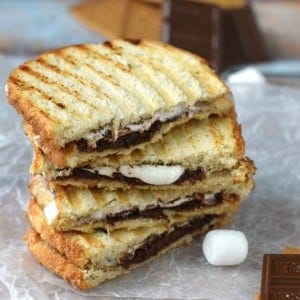 did you make this
S'mores Panini
You might also like
Chocolate Dipped S'mores Cookies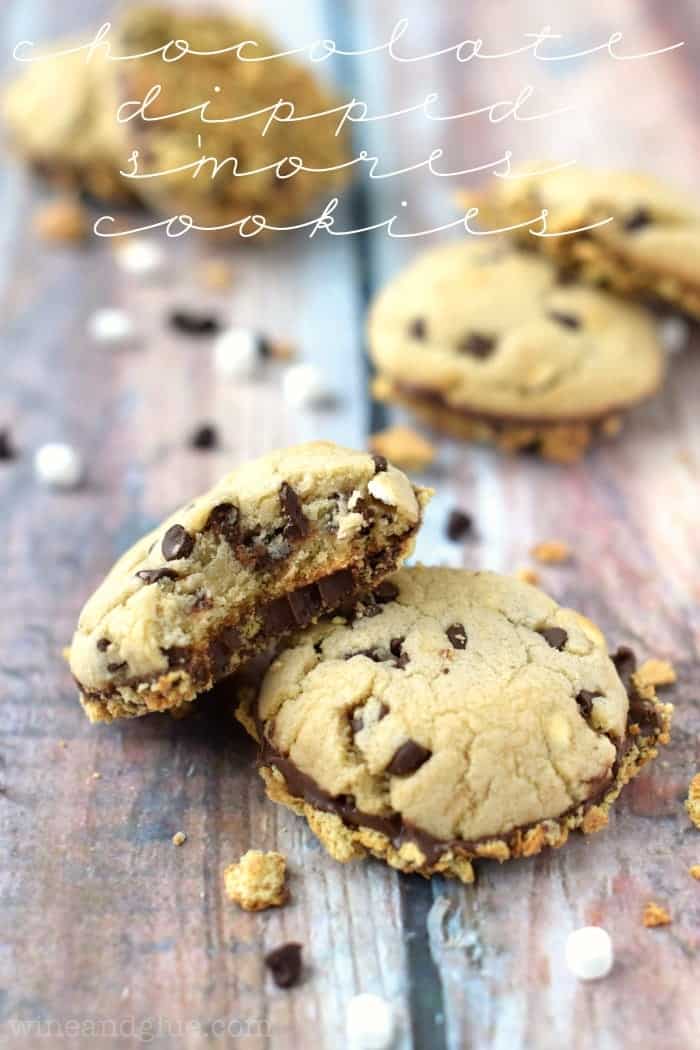 S'mores Buttercream Frosting