Sunrise Mimosa | Made with raspberries and orange
simple syrup
, this mimosa is sinfully delicious!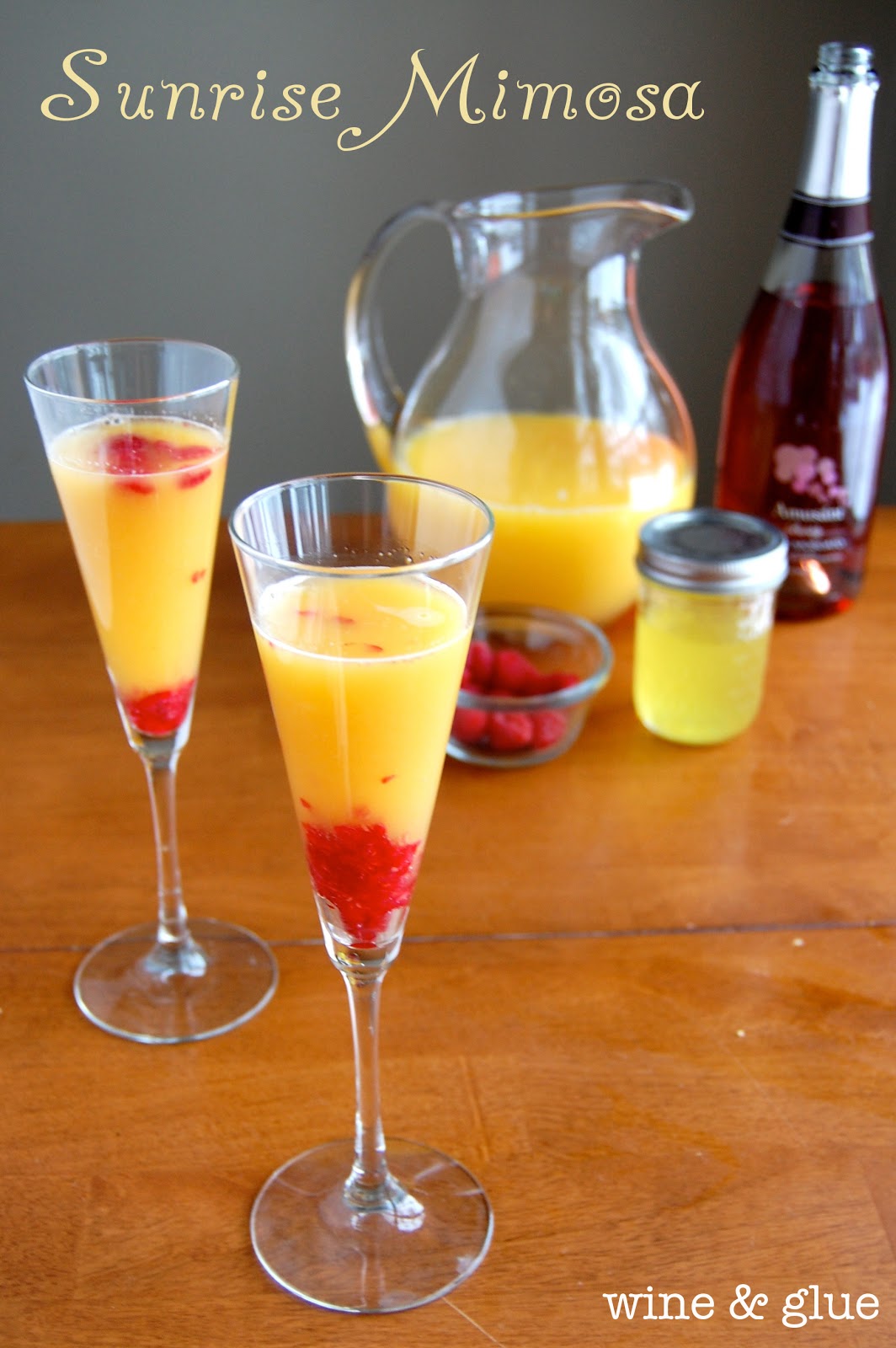 Dear Brunch,
Why do you have to only come on the weekends?
With your meals made of sugar, fruit, and deliciousness.
With your alcohol before noon.
Please come visit me more often!
Forever yours,
Lisa

I made you some mimosas just in time for Easter brunch!
I didn't measure though. But it's okay. I took pictures for you.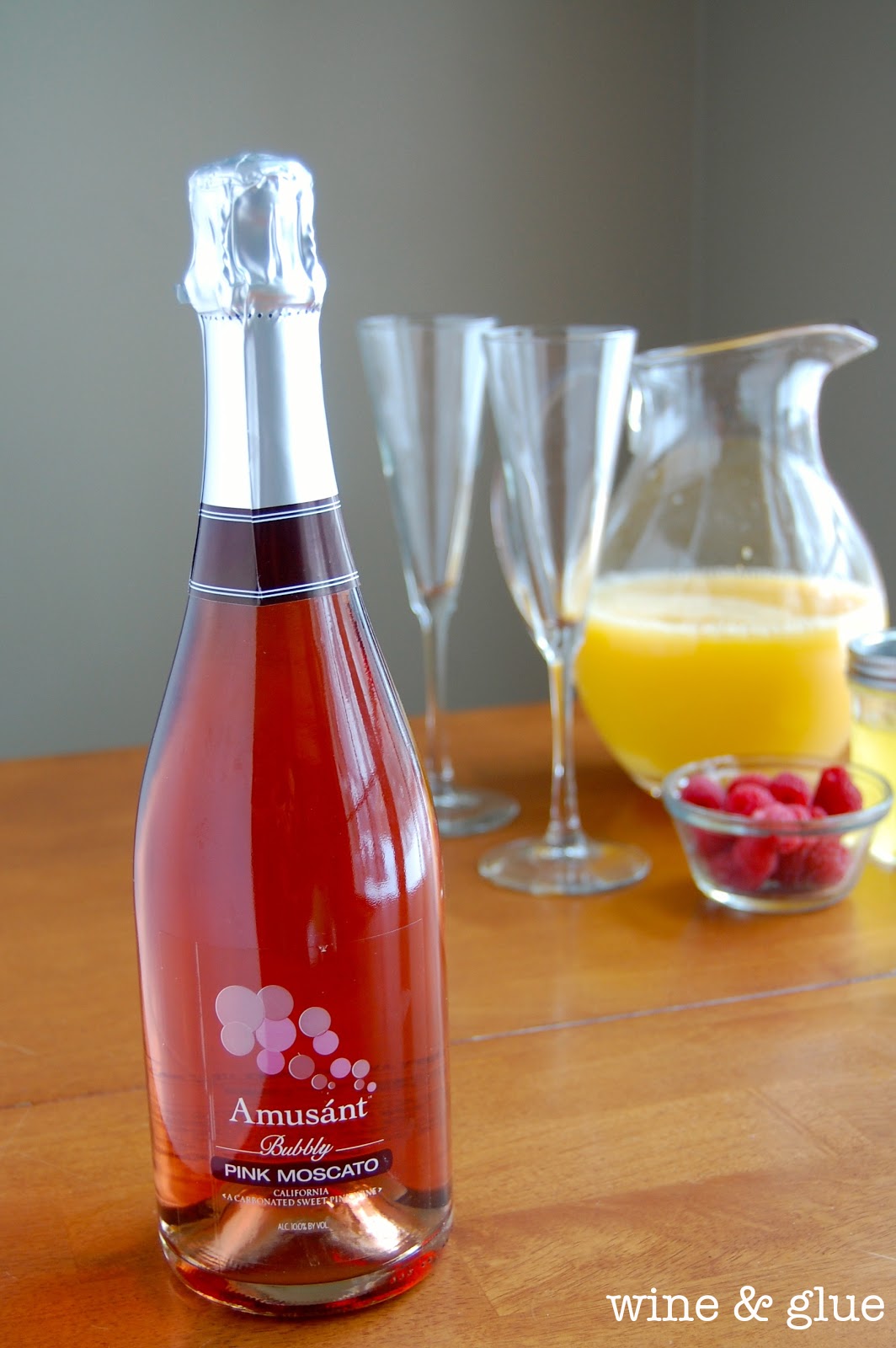 Let's start with a sweet champagne.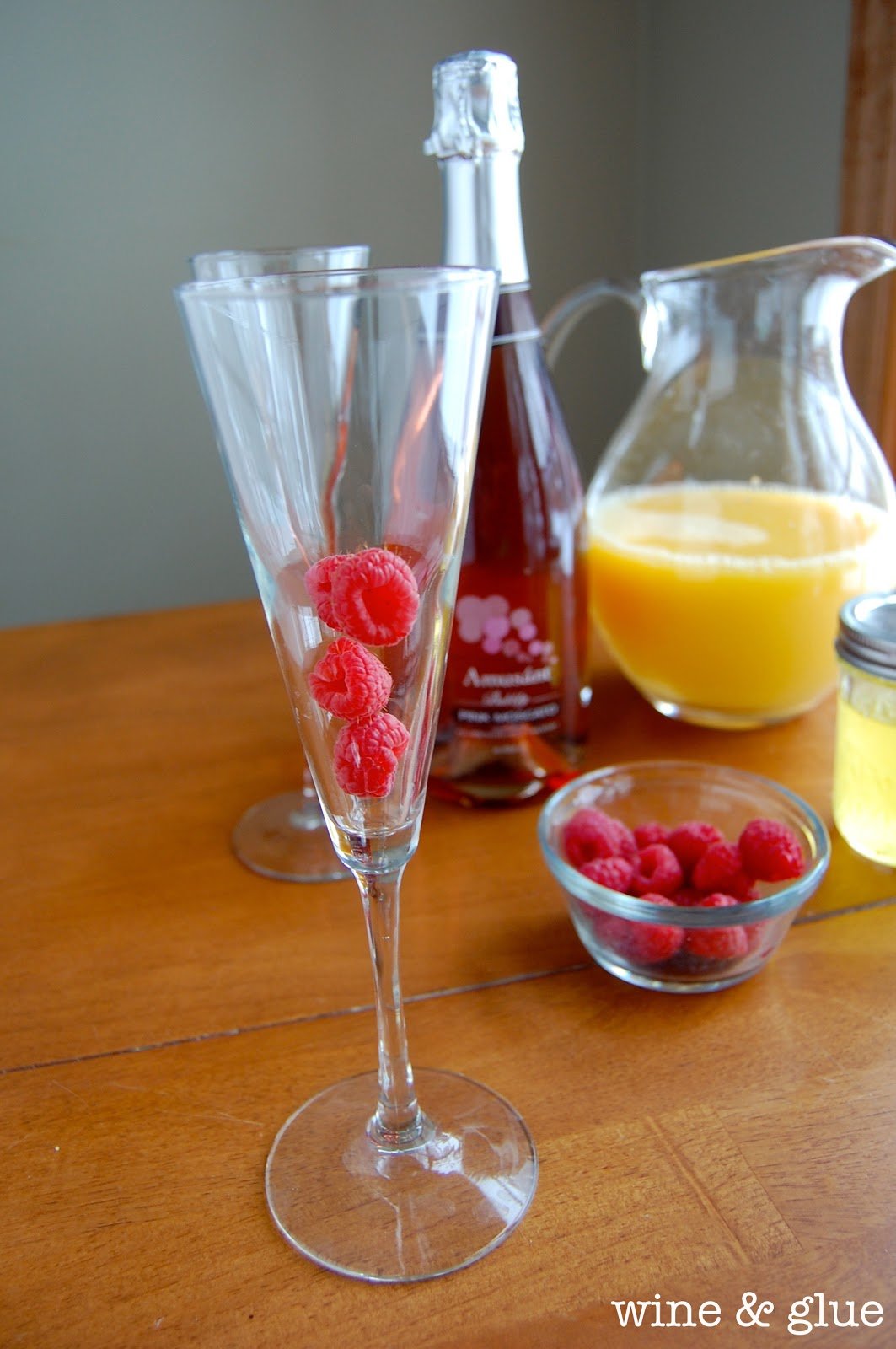 Add some raspberries to a champagne glass. Four?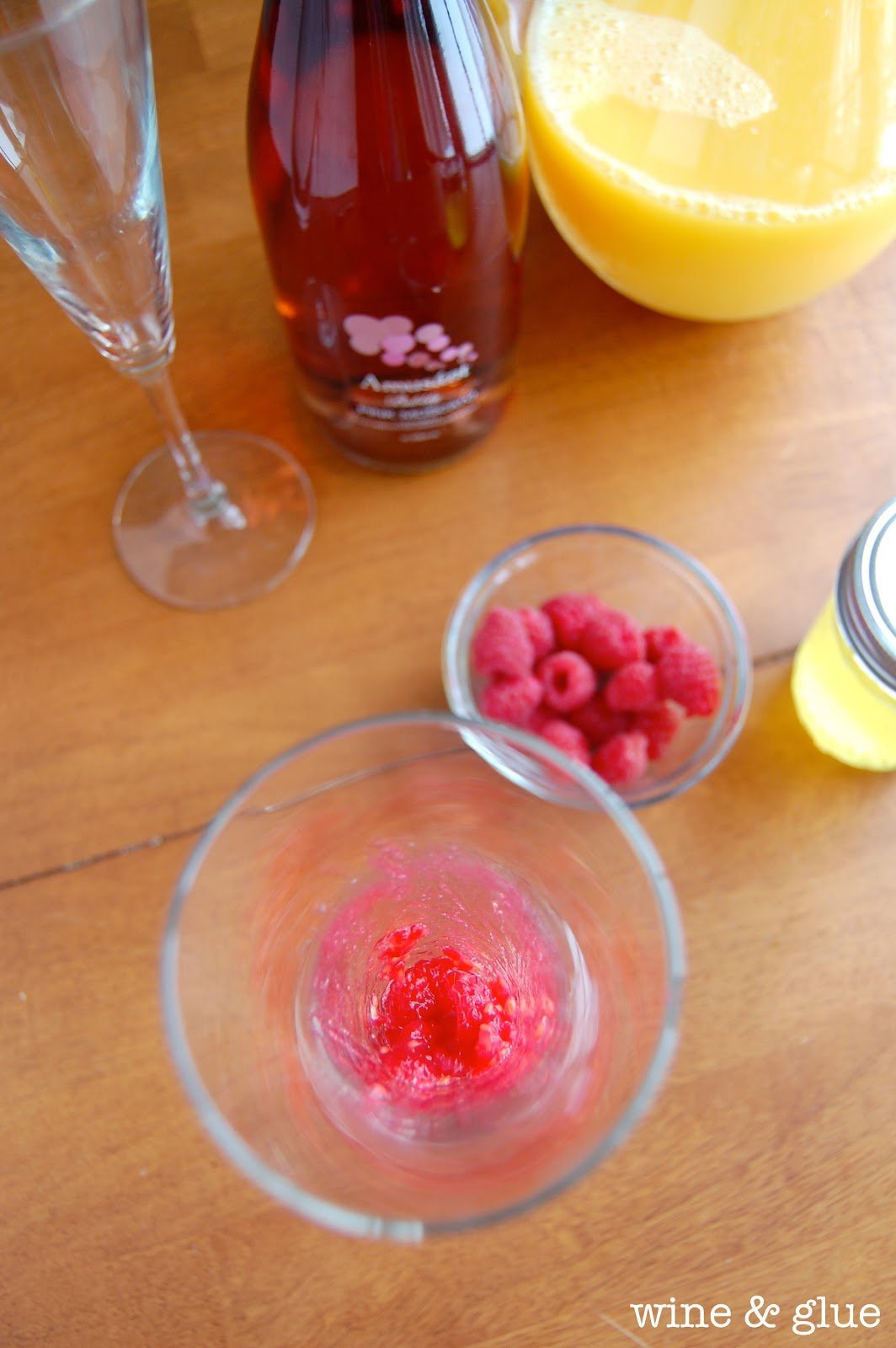 Mash up said raspberries.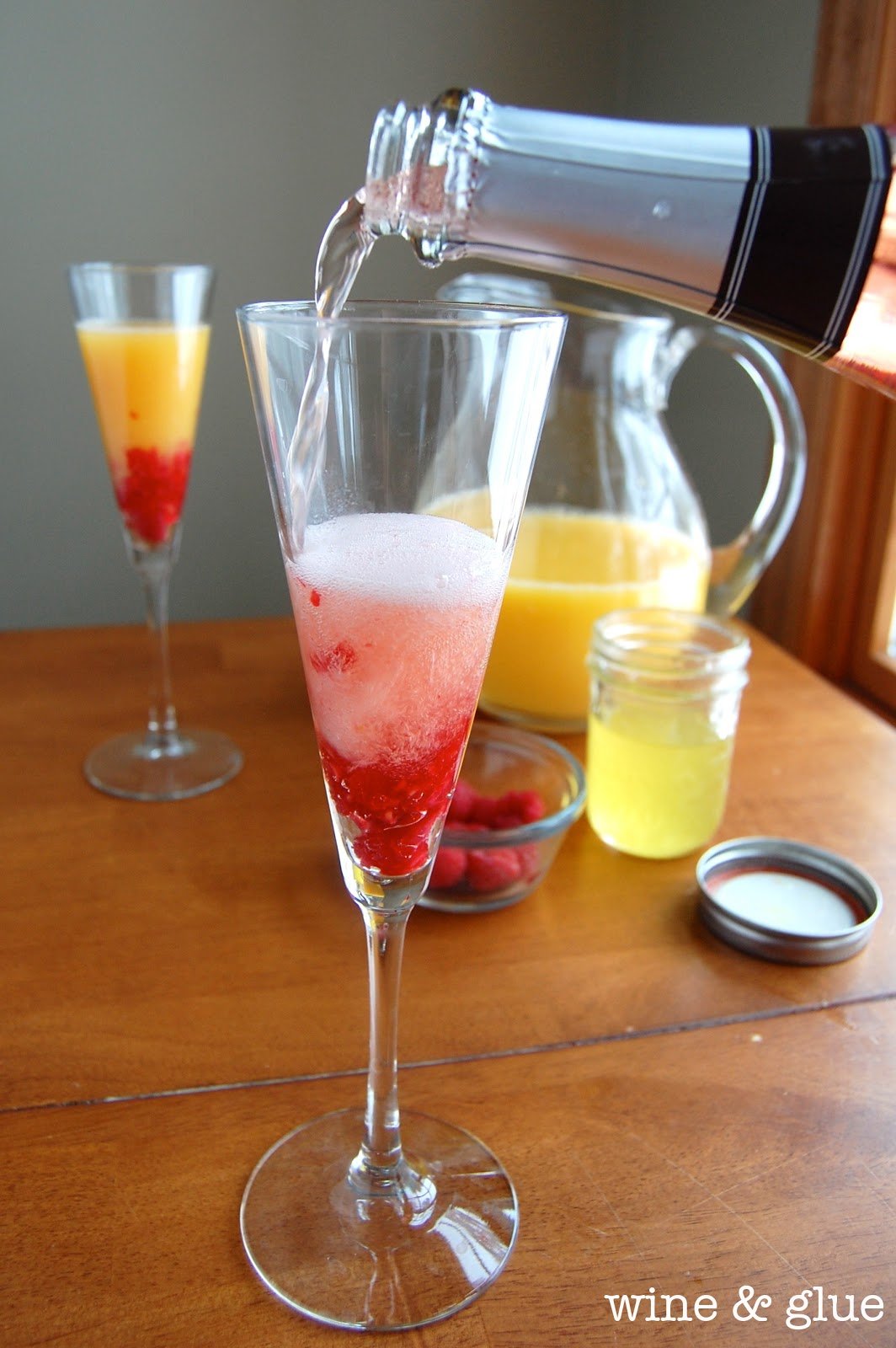 Pour some orange infused simple syrup and champagne over the raspberries.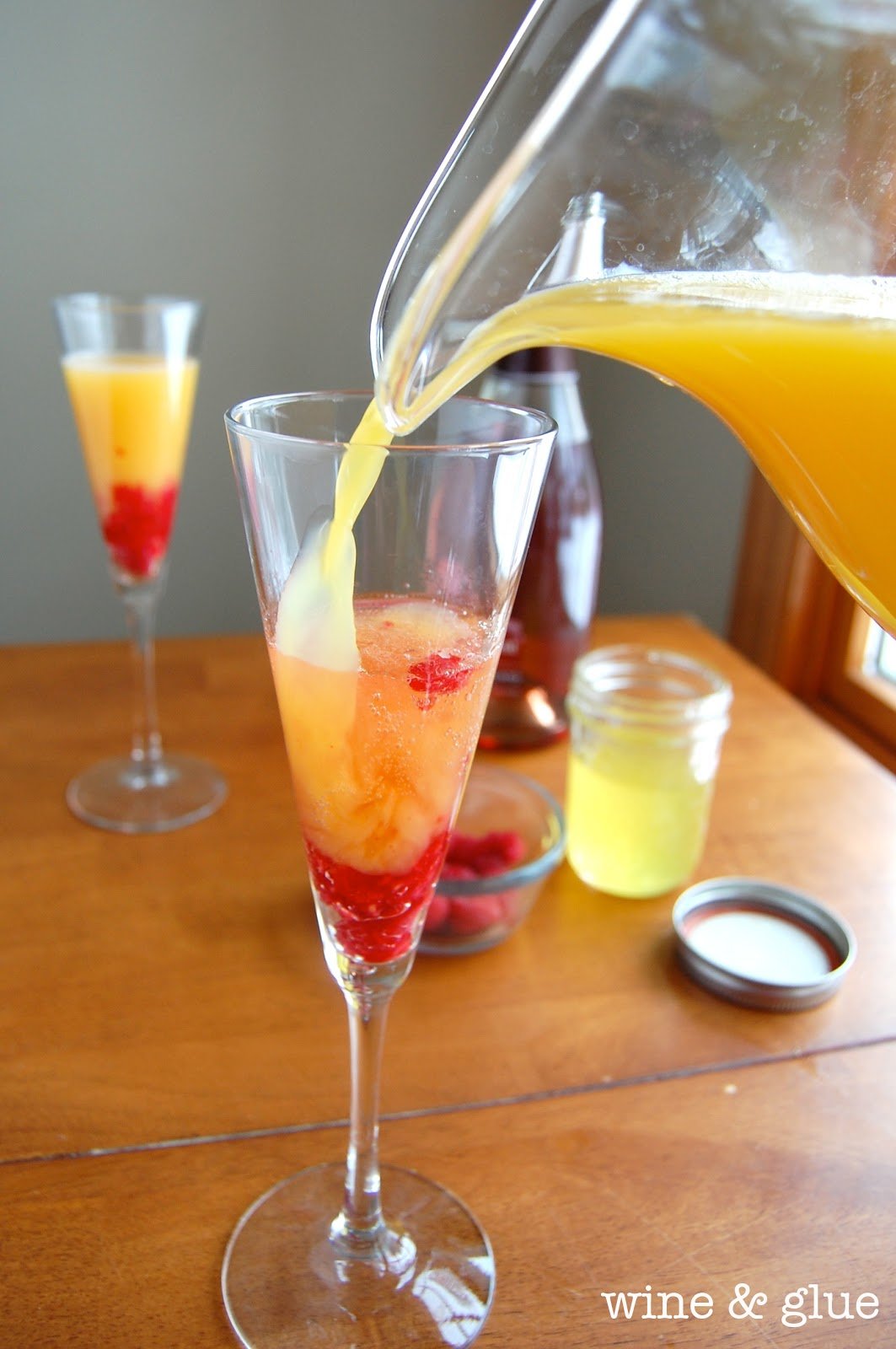 Now top with orange juice.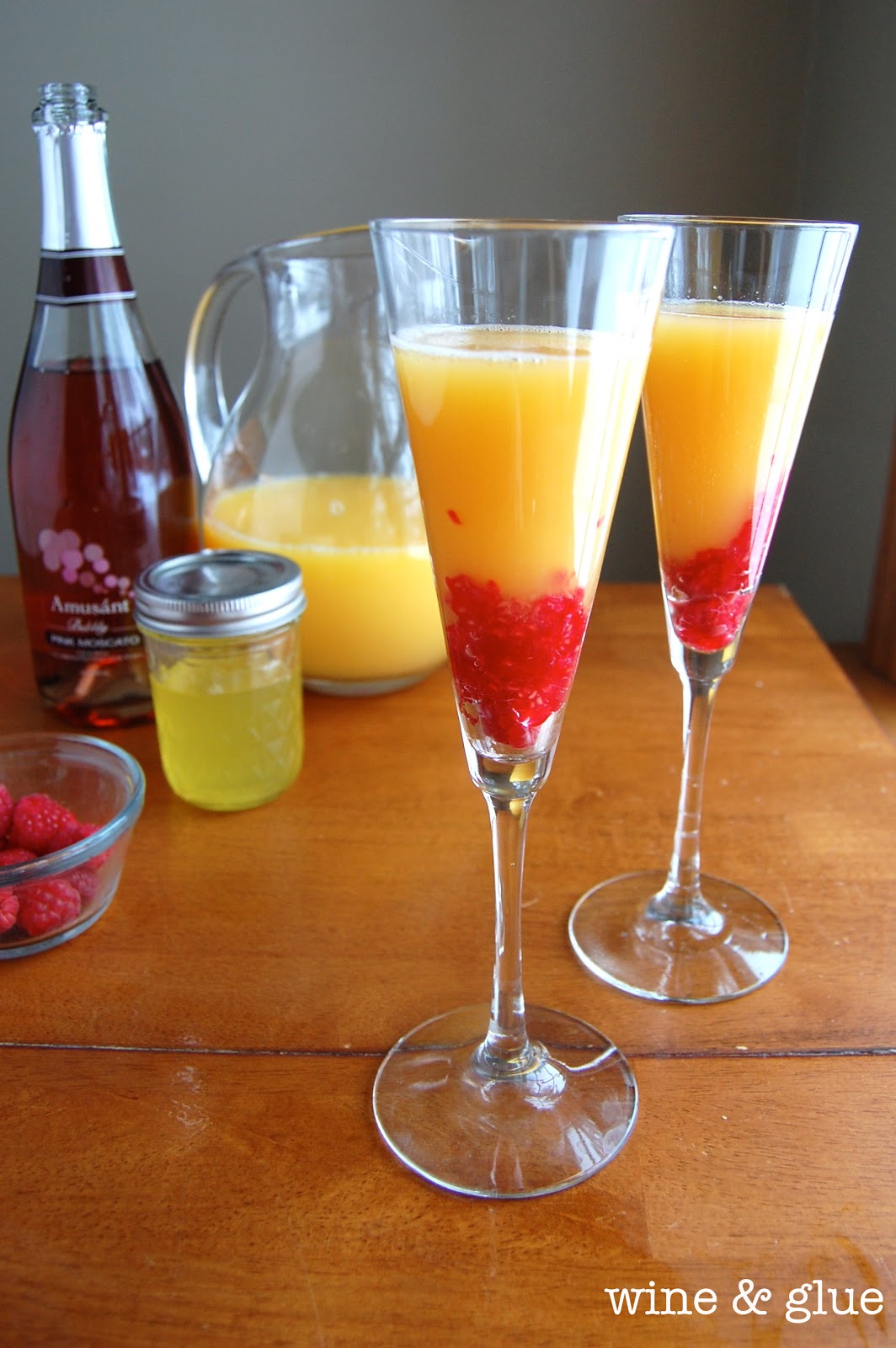 And woo brunch into your life on a daily basis.
Looking for another delicious cocktail?