This Turkey Bacon Brie Grilled Cheese Sandwich is super easy and absolutely delicious! My favorite kind of food! This is like a gourmet grilled cheese recipe. This grilled cheese made with bacon and with mayo is going to be your new favorite sandwich. It is also made with the best cheese for grilled cheese – brie! If you are looking for more great turkey sandwich recipes, you should try these turkey bacon ranch sliders, this turkey artichoke paniniturkey artichoke panini and these Italian pesto slidersItalian pesto sliders!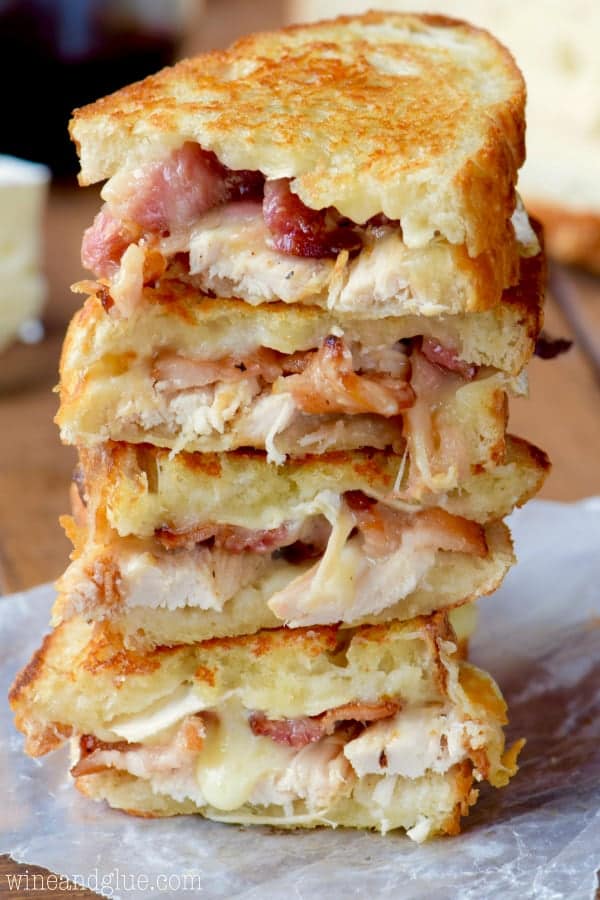 I am so happy to be partnering with Jennie-O to bring you this post! Thank you for supporting the brands that make Wine & Glue possible!
So I went into Target the other day and . . . . they were decorating for CHRISTMAS!!!
You guys, I know there are some people who will roll their eyes at that, but I could not have been more excited! Bring on the season of Thanksgistmas!! (Please don't send me hate mail. I promise I know the true meaning of Christmas.) I seriously wanted to start doing a little dance in the aisle right in front of the reindeer mugs. :)
Show of hands, am I wrong if I start playing Christmas music . . . tomorrow?
Don't answer that.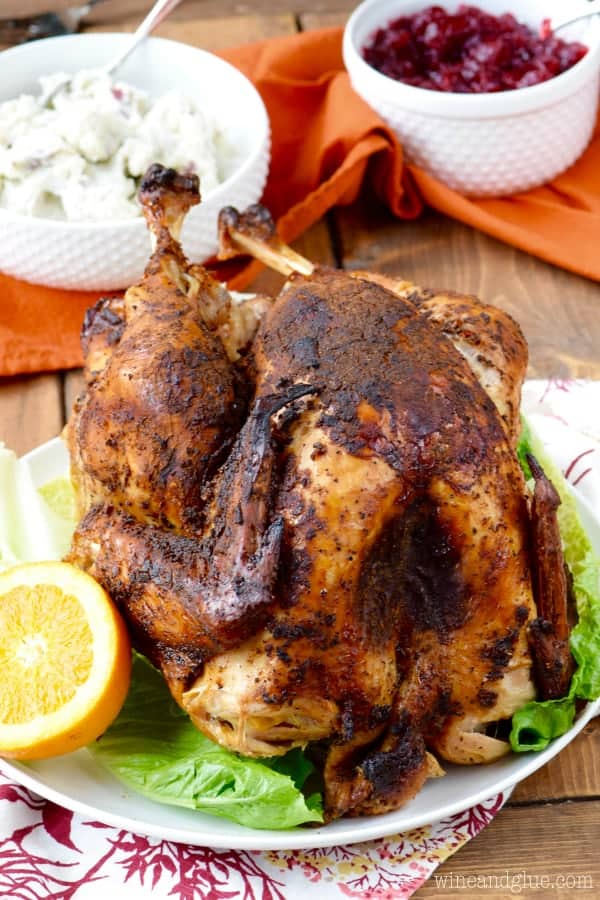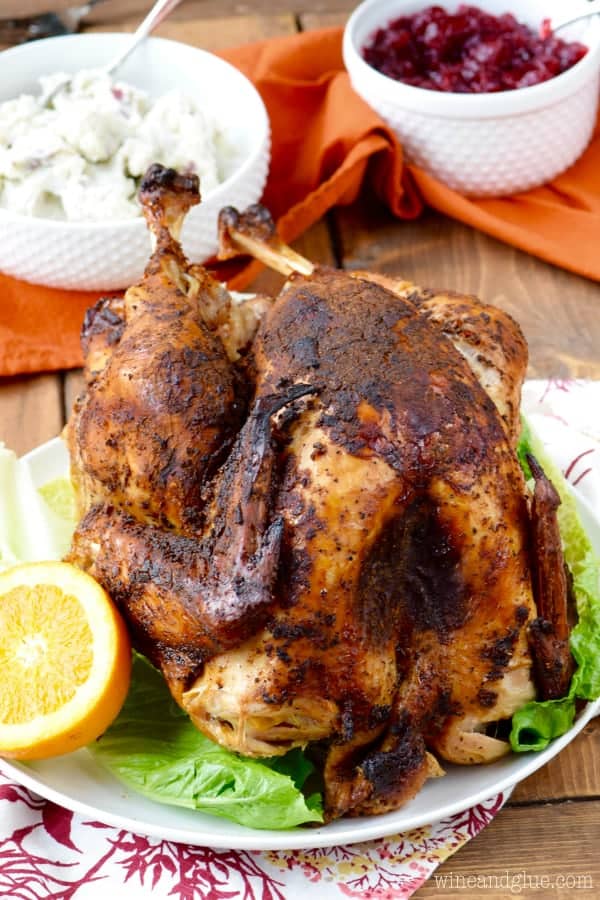 So with the coming season of Thanksgistmas (it's a thing, get behind it), comes the planning of all the important holiday meals, and TURKEY!! Big whole bird turkeys that cook for a few hours in your oven and are the amazing centerpiece of the meal.
So you guys have known for sometime how much I love Jennie-O. Seriously, we eat their products at least one time a week, but usually more (it's on the menu twice this week!). And I know many of you know, and probably buy, large frozen Jennie-O turkeys for your Thanksgiving birds, but! Did you guys know that you can buy a completely frozen Jennie-O turkey that is ready to just pop in the oven?? Like no thawing, no basting, no rinsing, no nonsense, no muss, no fuss!?!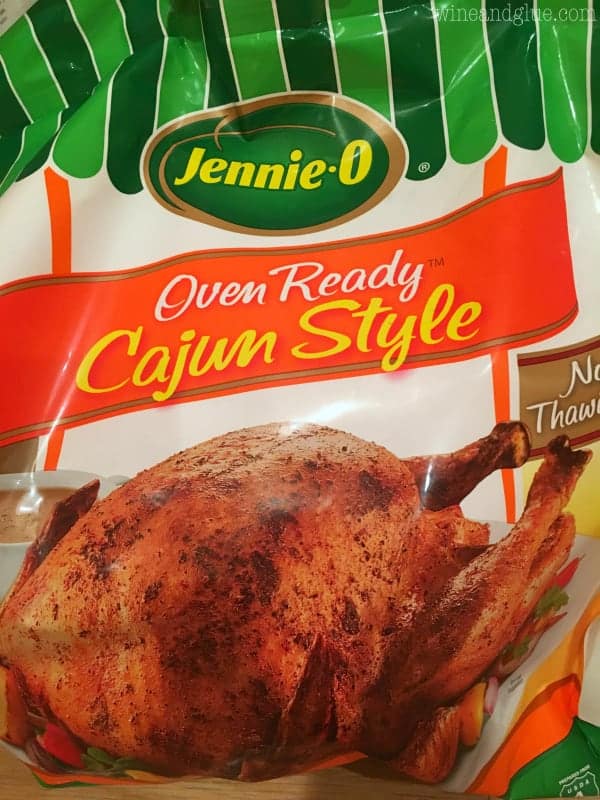 You guys, these oven ready turkeys from Jennie-O are legit. They come in this big giant bag, and then you take that out and you have the bird in another bag and some gravy. You set the gravy aside, cut a few holes in the bag directly around the bird, and pull the bag away from the turkey. Place it in a pan and bake it for about four hours. (If you want to see the step by step, click here.)
DONE.
Seriously, that's it.
And now this year they have this amazing cajun flavored bird. The flavoring is on the outside, and perfectly seasons the meat within. I love Jennie-O's Oven Ready Turkeys so much because they turn out perfect every single time I make them. And they literally could not be easier to make. If you are hosting a Thanksgiving or Christmas holiday this year and are nervous about making a turkey, don't be!! Get one of these bad boys instead and love it!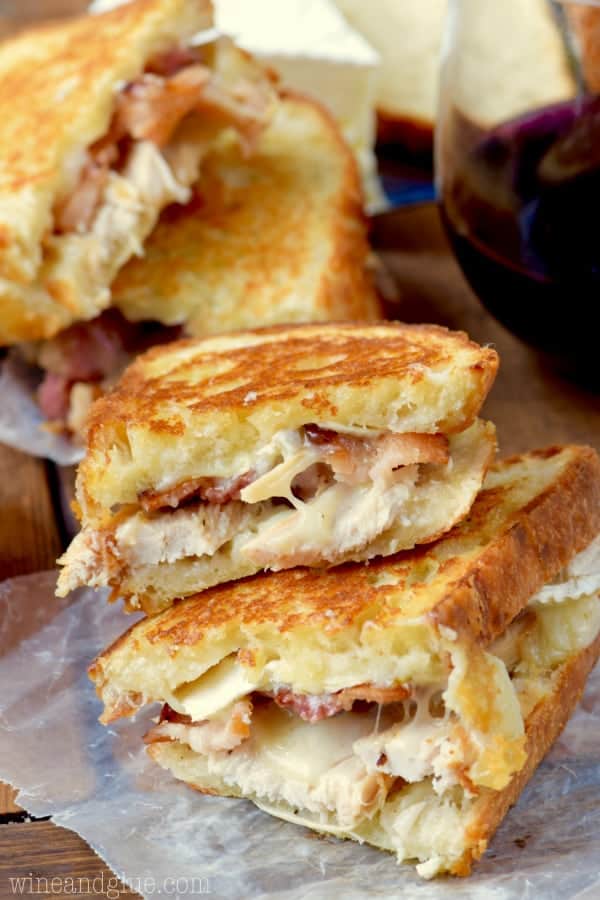 And then . . . should you have any left overs, make this amazing Turkey Bacon Brie Grilled Cheese! It's like this most amazing flavorful grilled cheese for grownups. I looooooove the idea of grilled cheese for grown ups. :)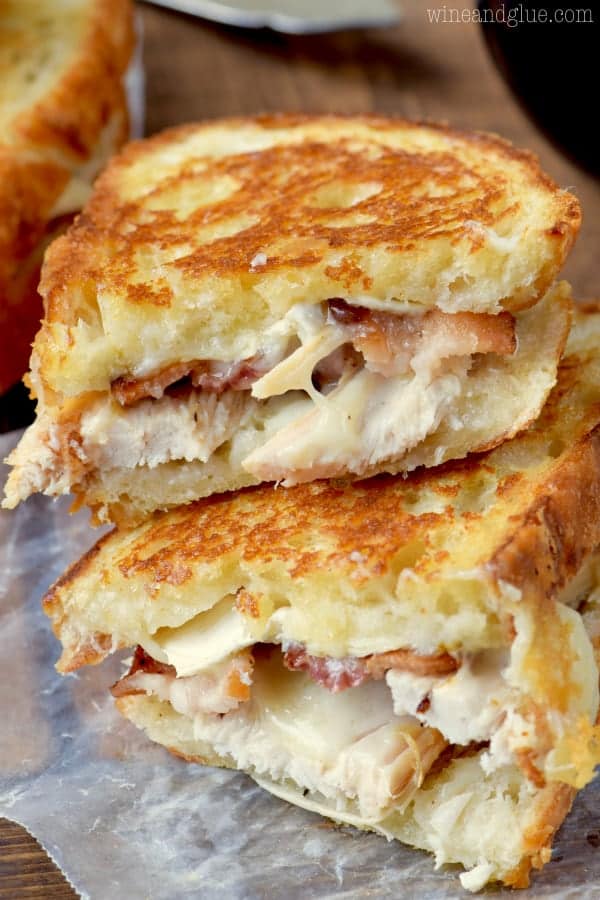 If you are looking for more great grilled cheese recipes, make sure you try this Dill Pickle Bacon Grilled Cheese! Definitely make this Grilled Cheese with Avocado and Heirloom TomatoGrilled Cheese with Avocado and Heirloom Tomato, and of course I'm drooling over this Turkey Avocado and Bacon Grilled CheeseTurkey Avocado and Bacon Grilled Cheese.
Make sure you follow Jennie-O on Instagram, Twitter, and Pinterest and check out their site for great ways to use your left over Oven Ready Turkey!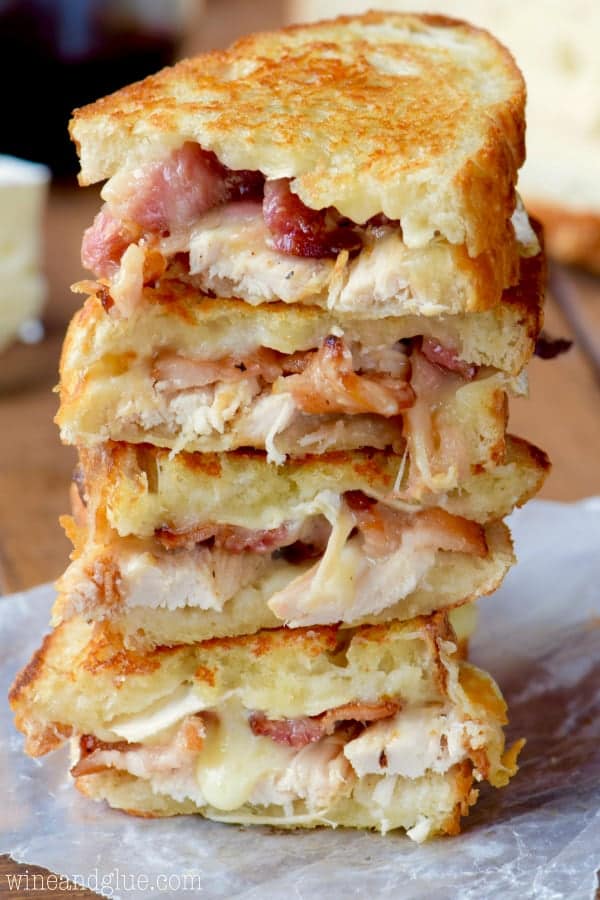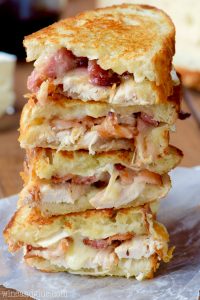 Turkey Bacon Brie Grilled Cheese
This Turkey Bacon Brie Grilled Cheese Sandwich is super easy and absolutely delicious! My favorite kind of food! This is like a gourmet grilled cheese recipe.

Ingredients
butter

4

pieces

of artisan bread

4

ounces

of brie

enough to cover one side of bread

4

ounces

of Jennie-O Oven Ready Turkey

a few pieces per sandwich

2

slices

of thick cut bacon

cooked

1/4

cup

mayonnaise

1/4

tsp

garlic salt
Instructions
Mix together the mayonnaise and garlic salt. Set aside.

Spread butter on one side of each of the pieces of bread. Heat a large skillet with a lid over medium low heat. Put two pieces of bread butter side down in the skillet. Add the brie, the turkey, the bacon, and then spread the mayo mixture on the other piece of bread and place it mayo side down, butter side up to top off the two sandwiches.

Cover the skillet and cook over low heat for a few minutes. Carefully flip the sandwiches and cook, covered, for another minute or two. Serve immediately.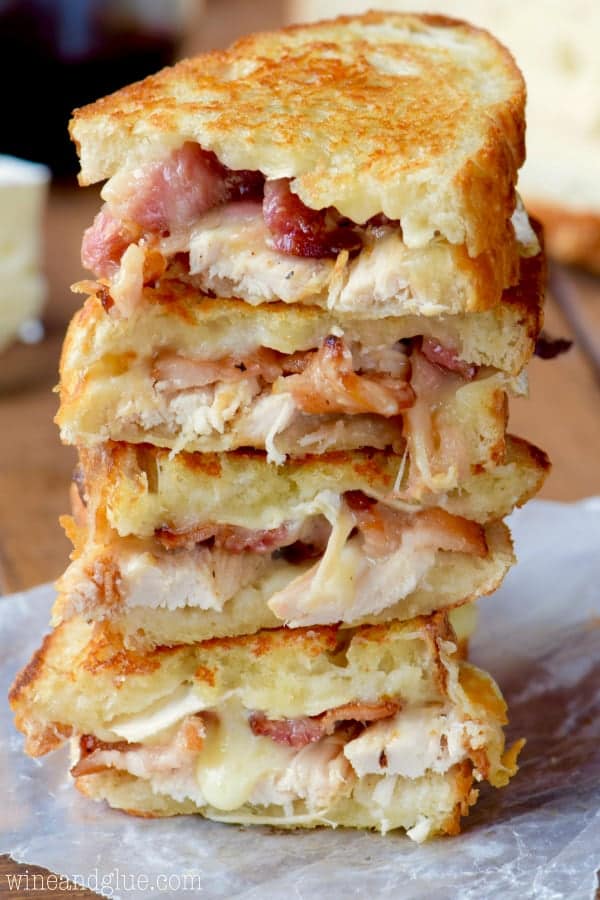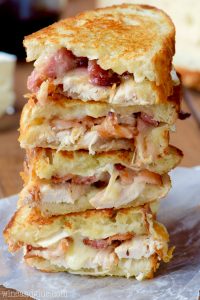 did you make this
Turkey Bacon Brie Grilled Cheese
Other great ways to use left over turkey!

This post contains affiliate links, if you click on them and then make a purchase, I make a small amount of money at no additional cost to you. Thank you in advance for supporting Wine & Glue.
SaveSave