These No Bake Pumpkin Cheesecake Cups are fool proof and make such a cute and fun holiday dessert!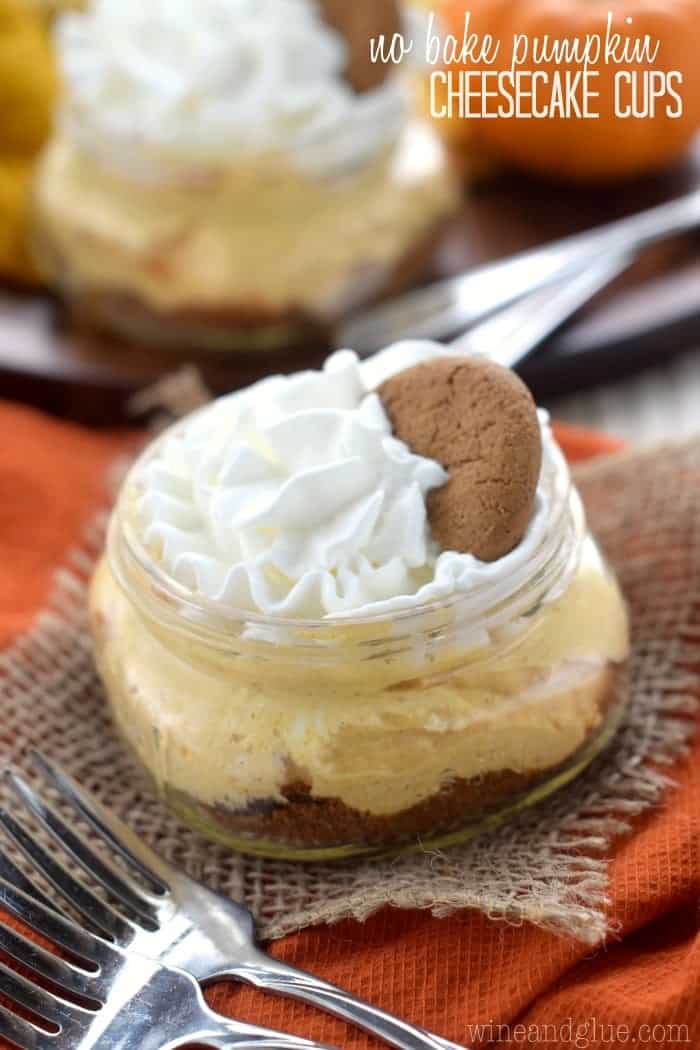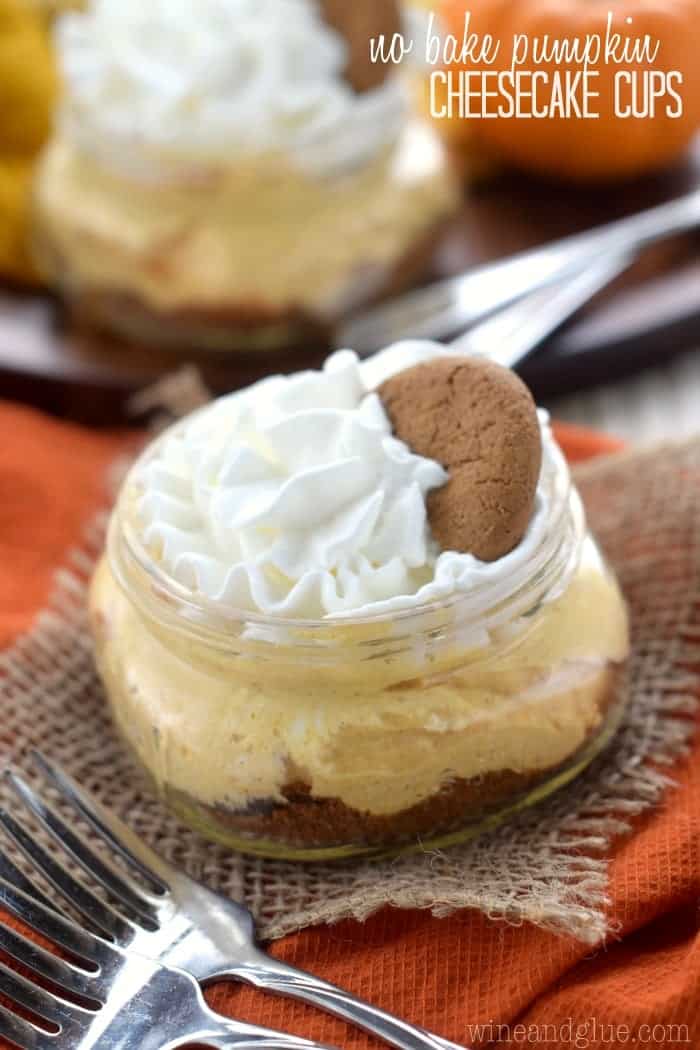 Have you guys been doing your Thirty Days of Thankful?
We started it with our kids, and we sort of made the mistake . . . well two mistakes. For one, we totally forgot to do day 1. So we started on Sunday over a big bacony breakfast.
Mistake #2 was letting Quinn go first. When we asked her what she was thankful for, she said,
"Puppets."
Then we asked her another thing she was thankful for, and she said,
"Boats."
Nathan looks at me and says, "Really? We're really going to let her go with puppets and boats??"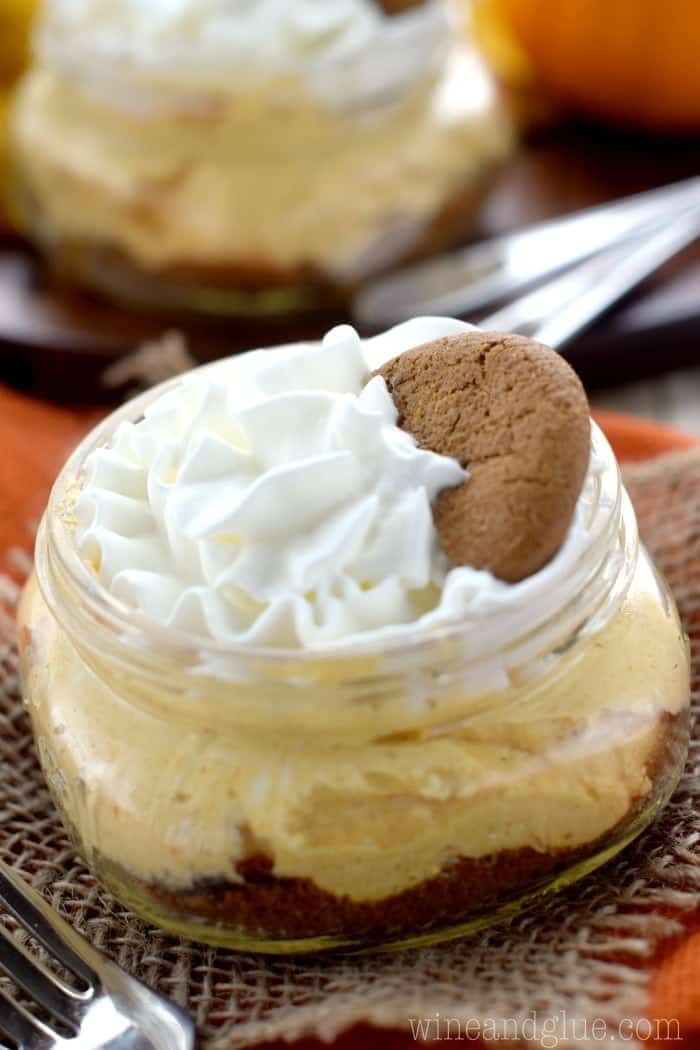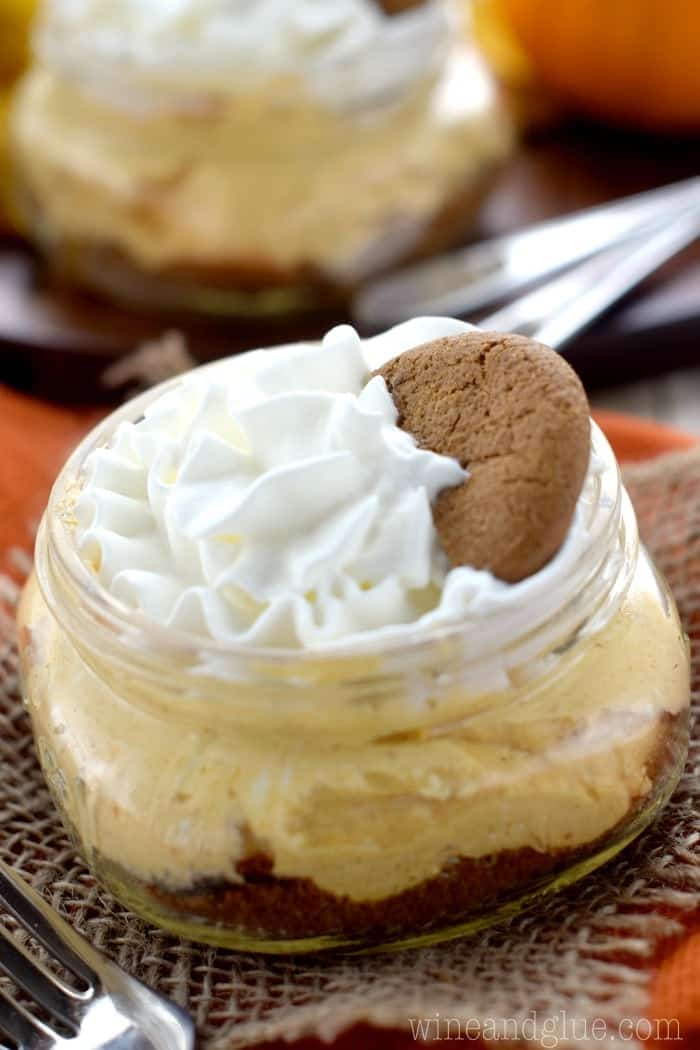 Hey, who am I to argue with her gratitude for puppets and boats?? I mean, have you seen Sesame Street?? Do you remember how all our (Nathan and mine) ancestors got to this great land??
So we let her have puppets and boats.
Okay, but in all reality, I have this sense that our kids aren't going to come up with these amazingly beautiful things that they are grateful for. I feel like the point of this is for them to see us be grateful. I think I so often forget how much we are teaching them by our example. How we eat, how we live, how talk to each other. So she can be thankful for puppets and boats, as long as she listens when I talk about how grateful I am for her.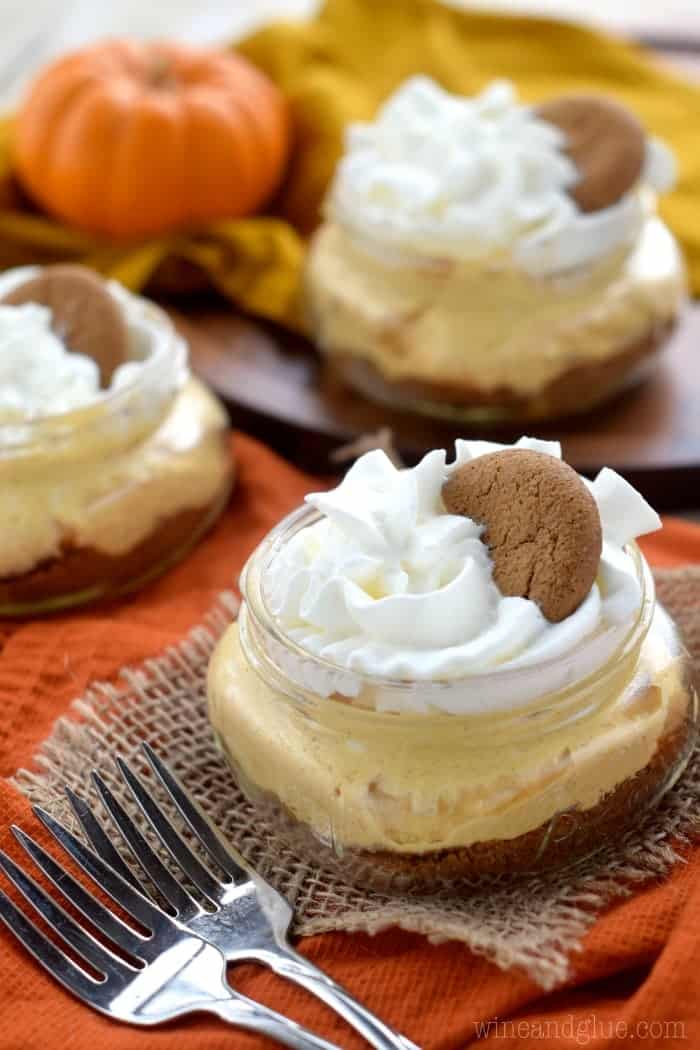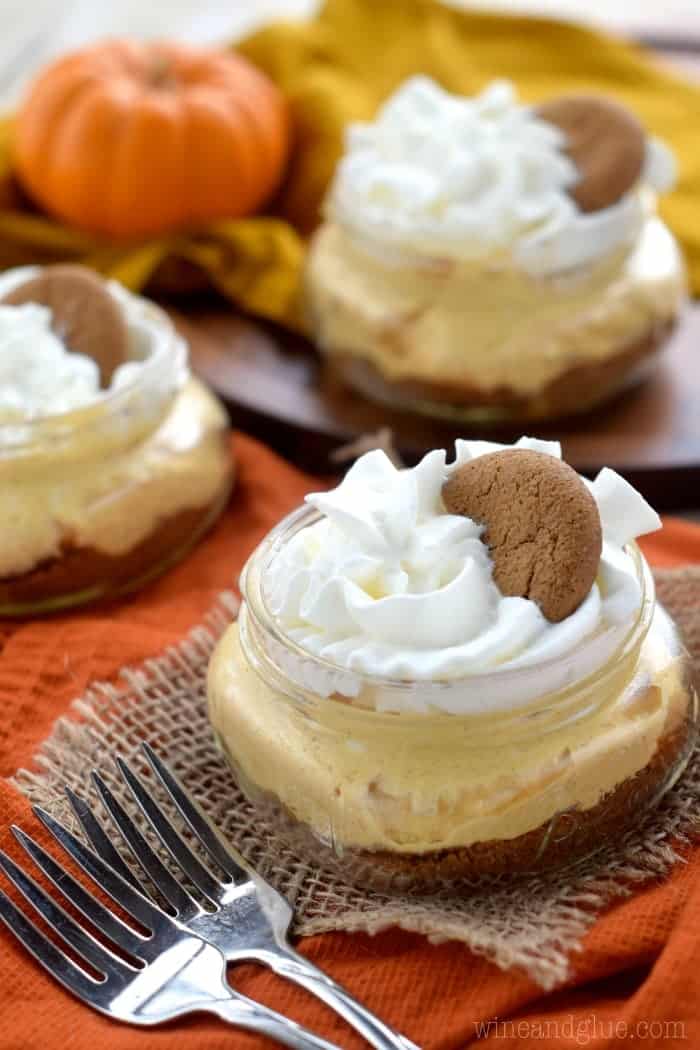 Though I want to keep my 30 days of Thankful unrelated to material things . . . it's going to be pretty hard to not make these No Bake Pumpkin Cheesecake Cups #6 right after each of my family members. For one, they are super easy to make. Two, they come in these adorable little mason jars. Three, they have the most amazing ginger cookie crust, and four, they are no bake! They are pretty hard to screw up, but super easy to eat and enjoy. Don't you think these would make such a fun dessert for a fall dinner party? And if you just want to make them for a family dinner, this is a really easy recipe to cut in half!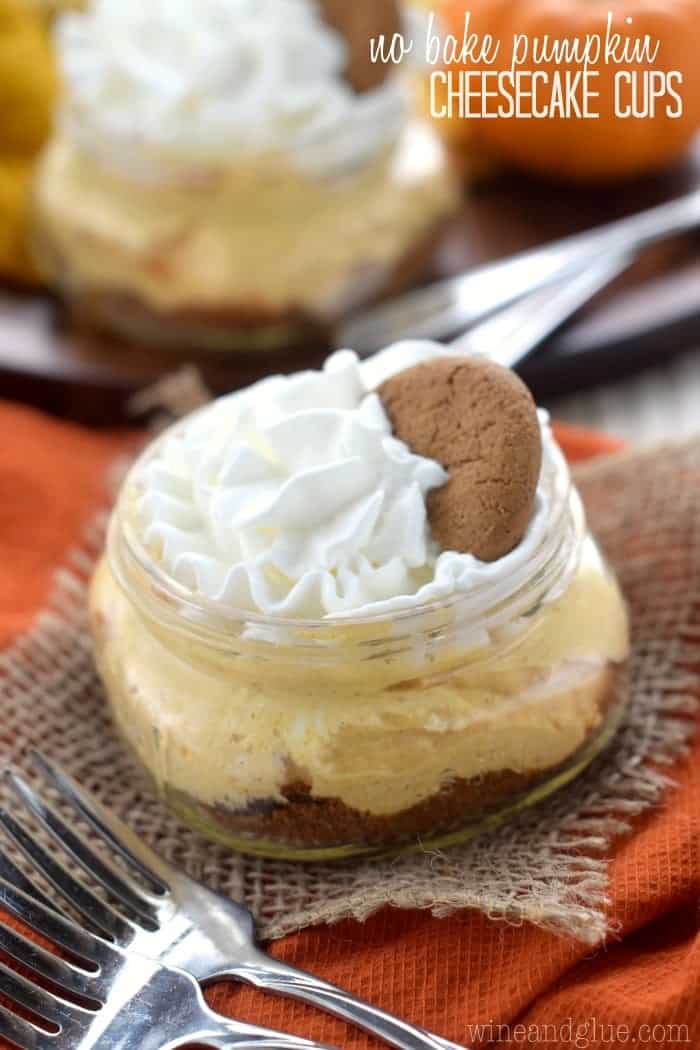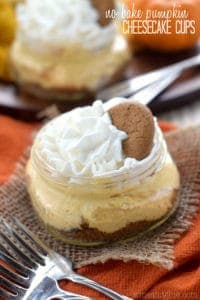 No Bake Pumpkin Cheesecake Cups
Ingredients
8

wide mouth 8 ounce mason jars

16

oz

cream cheese at room temperature

8

oz

Cool Whip

at room temperature

1

cup

100% pumpkin puree at room temperature

1

cup

powdered sugar

1

tsp

cinnamon

1/2

tsp

nutmeg

1/4

tsp

cloves

24

ginger snaps

crushed plus more for serving (I used Target's brand) *see note

1

TBSP

butter

melted

1

TBSP

granulated sugar

Whip cream

optional
Instructions
Beat the cream cheese until creamy and smooth. Add in the cool whip and beat until fully combined. Then beat in the pumpkin, sugar, cinnamon, nutmeg, and cloves.

Mix together the crushed ginger snaps, melted butter, and granulated sugar. Add about 2 TBSPs of the crumb mixture to the bottom of each mason jar, spreading it out and pressing it into the bottom.

Add a little more than half a cup of the cheesecake filling to each mason jar. Top with whip cream right before serving and garnish with half a ginger snap.
Notes
Ginger snap cookies have a strong gingery flavor, and often are very hard requiring a food processor to turn them into crumbs. You could just as easily use some crushed up Oreos without the butter or sugar for the "crust."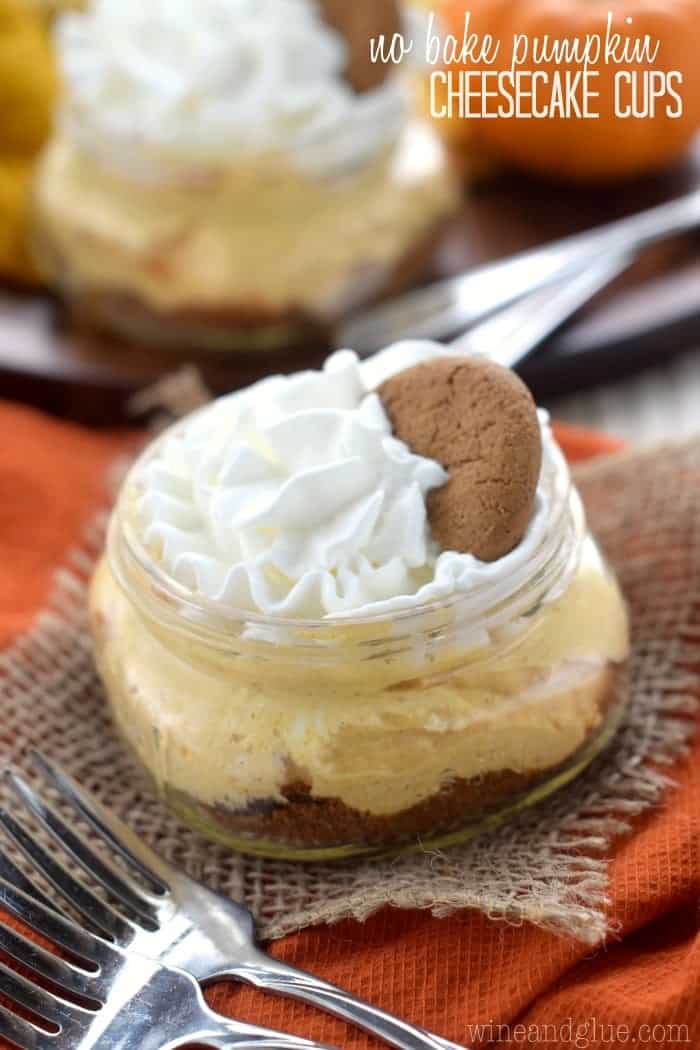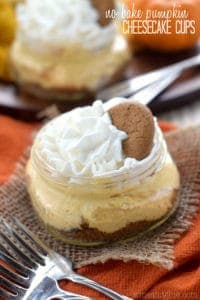 did you make this
No Bake Pumpkin Cheesecake Cups
Pumpkin Buttercream Frosting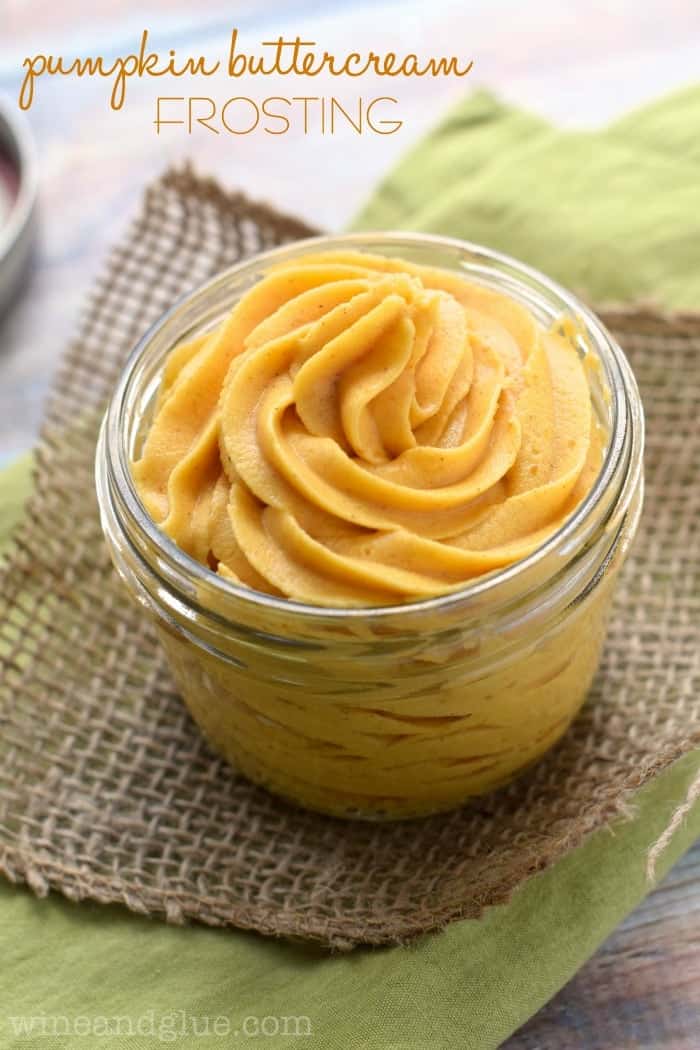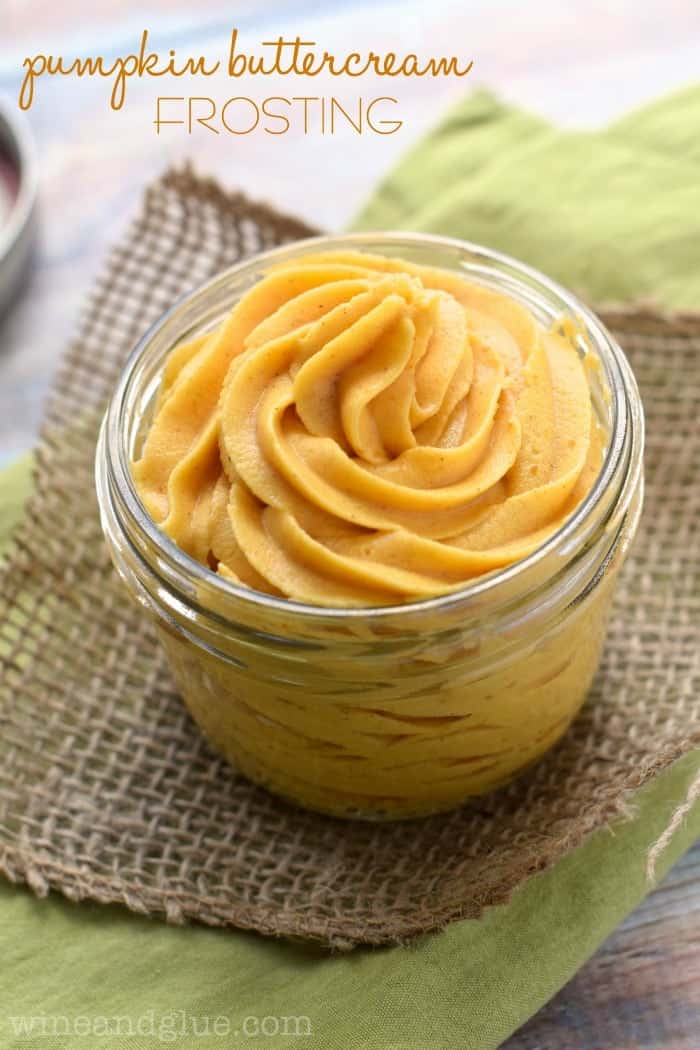 No Bake Funfetti Cheescake Cups