These Buffalo Deviled Eggs are the real deal! They are crazy good and simple to make! Try not to eat the whole batch yourself! Of course if you just want the original, make my Deviled Eggs Recipe.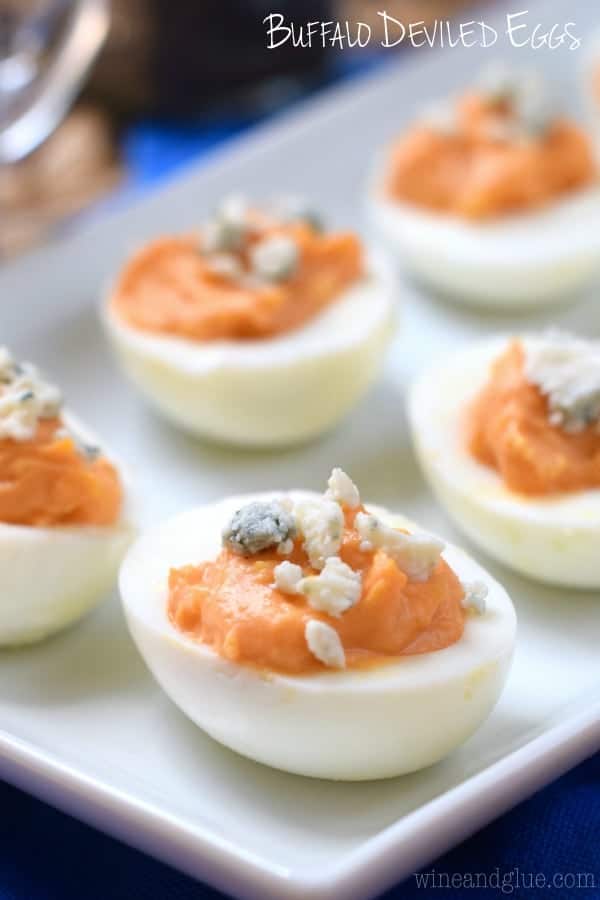 Just this past weekend we showed Gavin Star Wars for the first time. You guys might not remember this, but the kid is terrified of movies. It's totally our fault . . . we may or may not have exposed him to the horrifically torturous Toy Story 3 when he was too young. #notsarcastic #seriouslyscary
So it took a ton of convincing for him to even consider Star Wars. And even then, he was certain that he had done something wrong and this was his punishment.
But you guys. Shooting, war, flying, space, bad guys, good guys . . . ROBOTS! It's like George Lucas cracked open a seven year old's brain and poured it onto the screen.
Full disclosure: This was only my second time seeing Star Wars and only the first time I've paid attention. #canwestillbefriends??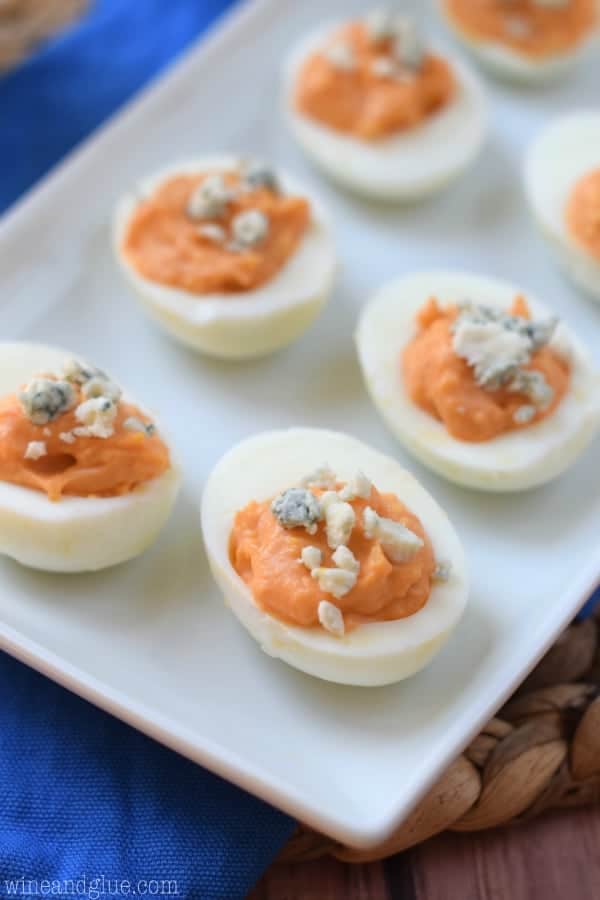 You guys. The kids' reactions were so ridiculously awesome.
Five minutes in, with Darth Vader on screen, Quinn whispers:
"I hate that guy."
And Gavin says,
"Okay, you guys were right . . . . THIS IS AWESOME!"
Can I get sappy with you for a minute?? . . . . The more I parent, the more I realize that this is what it's about. I mean, not plopping your kids in front of a screen (that that's sometimes super helpful), but seeing the world through their eyes. Experiencing things with them. The more I parent the more I want to never buy them a single toy ever again and instead spoil them with experiences. The beach on a hot day, ice cream sundae parties on the deck, and Star Wars and pizza on the living room floor.
Okay, that's it. I'm done. #sniffle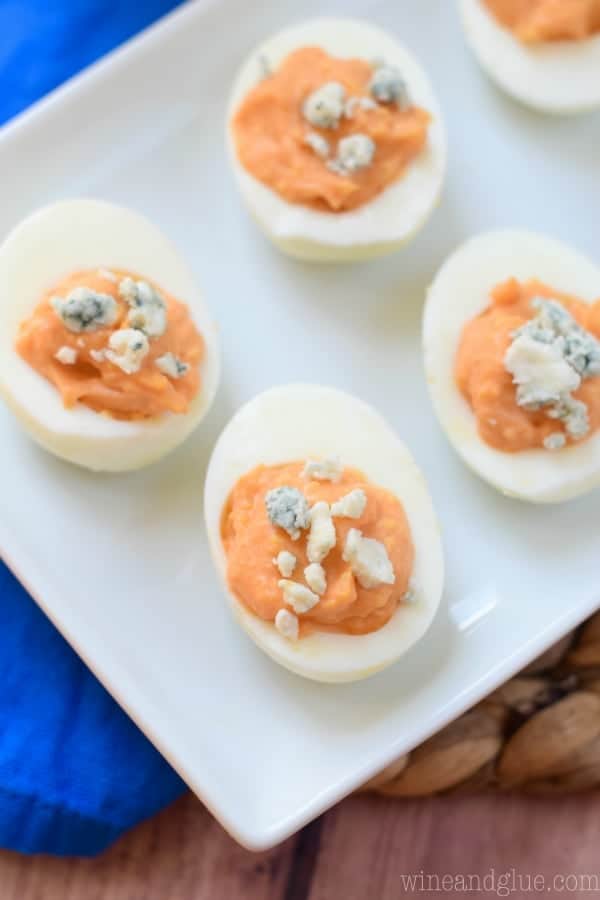 Okay, now we need to talk about these Buffalo Deviled Eggs.
You guys, it was SO HARD for me to not snarf all of these guys down. They are so deliciously buffalo flavored, and they just pop in your mouth, you go ahead and try to eat only one. I know some people don't love blue cheese, so if it's not your thing, just leave it off. But you are going to love these for game day! Or any day!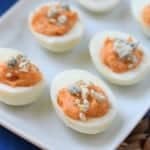 Print Recipe
Buffalo Deviled Eggs
Ingredients
7

large eggs

3

TBSPs

mayonnaise

I used light

2

TBSPs

buffalo sauce

I used Frank's brand

1/4

tsp

Worcestershire sauce

salt and pepper

blue cheese

optional
Instructions
Put 7 eggs in a large sauce pan and cover with water. Bring to a boil, then cover the pot and remove it from the heat. Let it sit for 10 minutes. Then immediately transfer them to ice water and let them sit for five minutes. Remove the shells, cut the eggs in half, set the whites aside and put the yolks in a bowl.

Mix together the yolks, mayonnaise, buffalo sauce, Worcestershire sauce, and salt and pepper to taste.

Add a small spoonful of the mixture to each of the egg whites. Top with crumbled blue cheese and serve.
Notes
These can be made through the first two steps the day before and then assembled just before serving.
You may also like
Buffalo Pull Apart Bread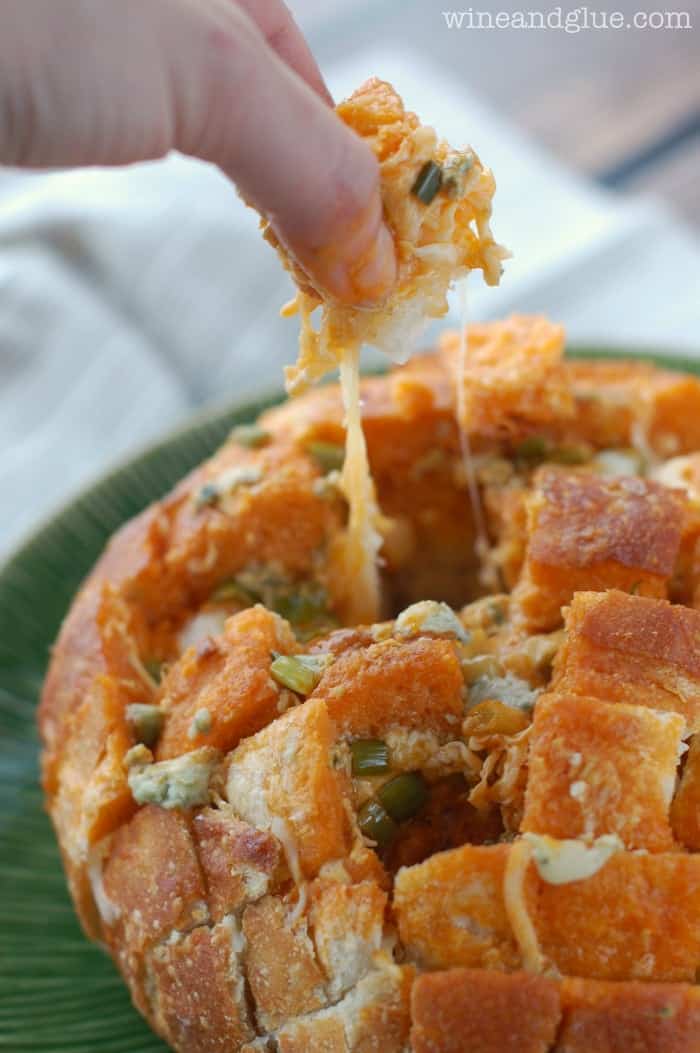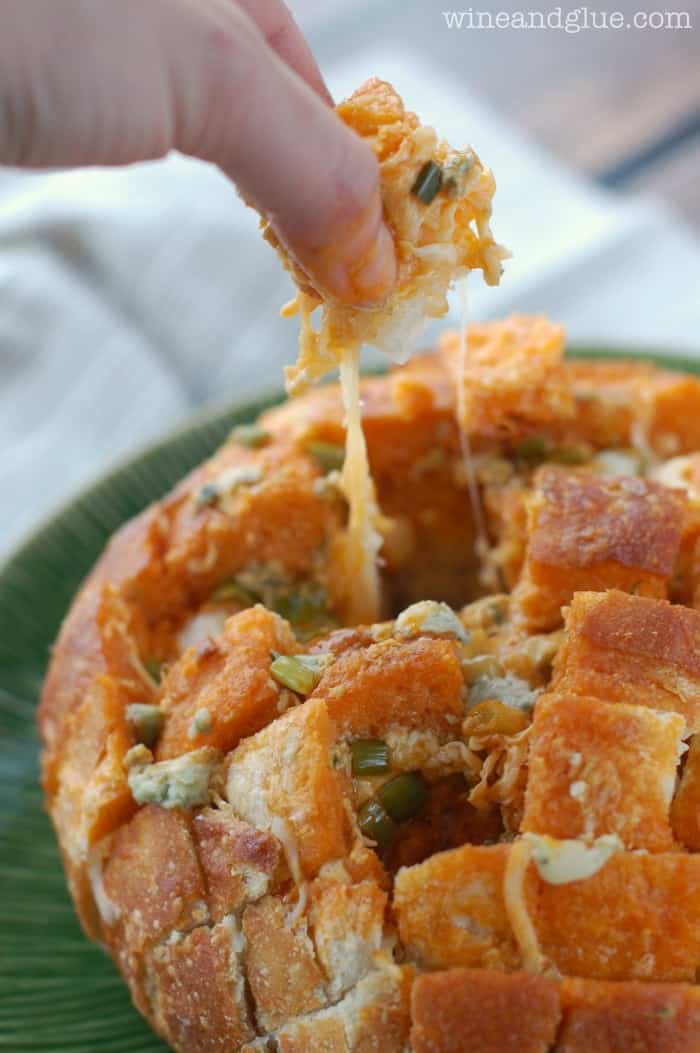 Buffalo Chicken Cups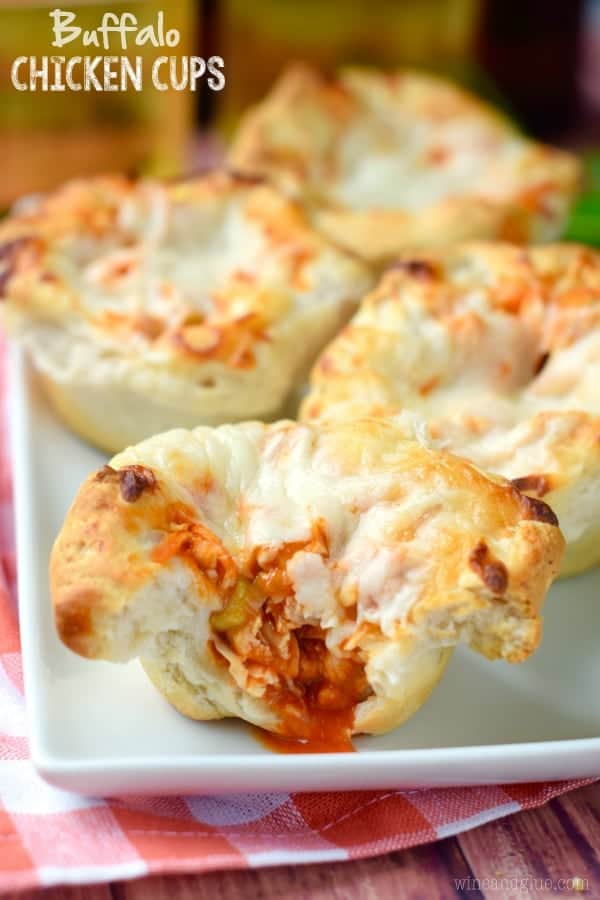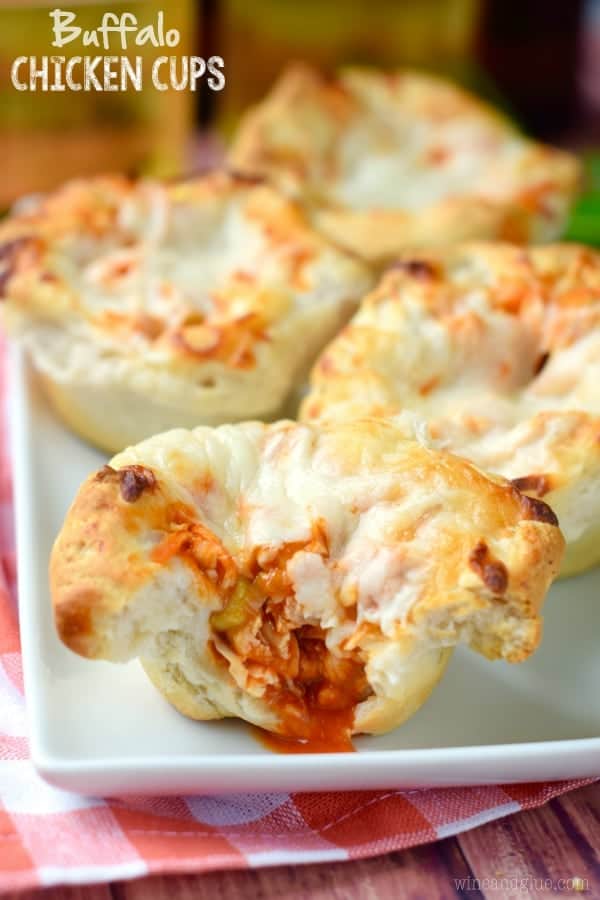 Buffalo Ranch Dipping Sauce