How to make hard boiled eggs that come out perfect every single time! If you struggle with hard boiled eggs, you are going to find it so simple after this.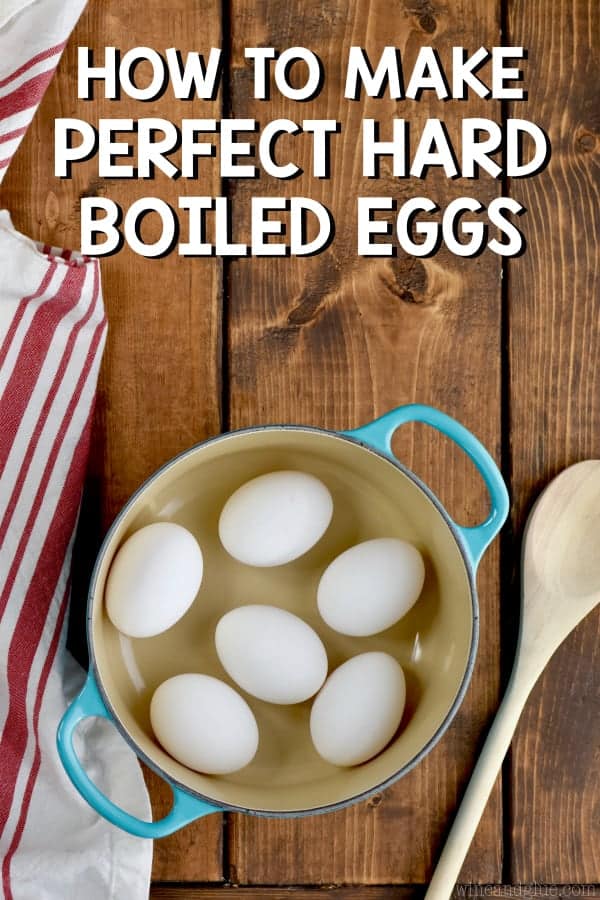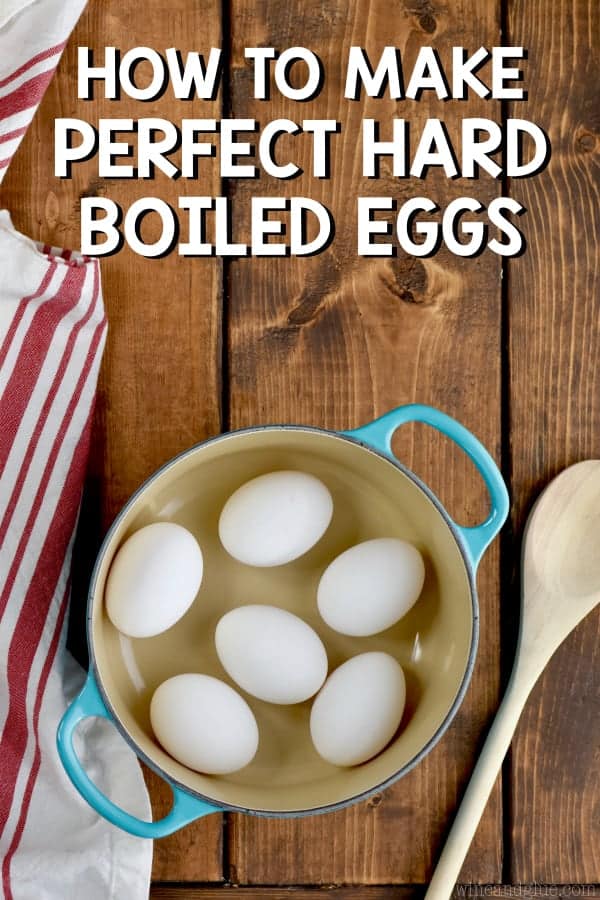 When I was first learning to cook, there was something incredibly intimidating about learning how to hard boil eggs. It seemed like only a wizard could pull off that perfect hard boiled egg.
It's actually incredibly easy to hard boil an egg, but there are a few tips and tricks that make it work out easier.
If you have a pressure cooker, I find Instant Pot Hard Boiled Eggs even easier.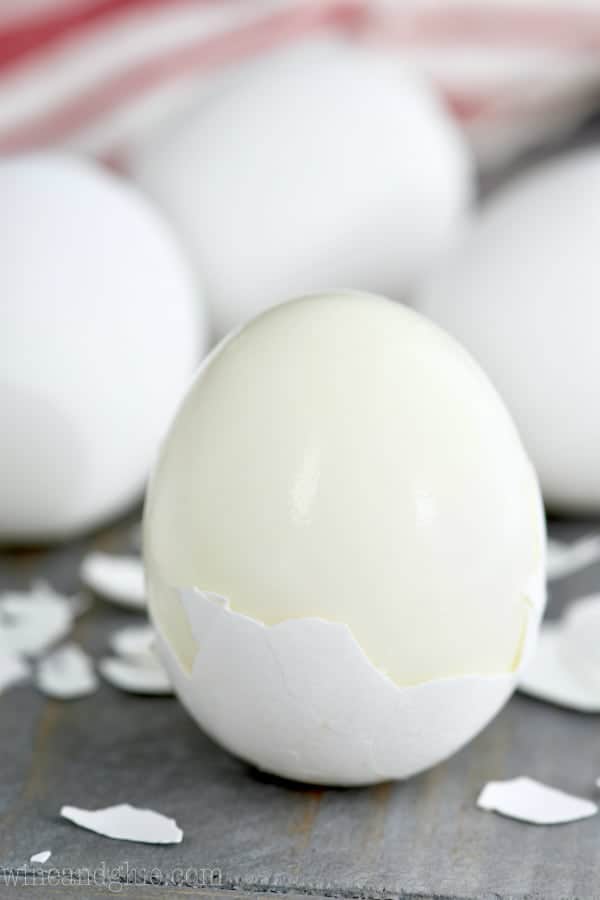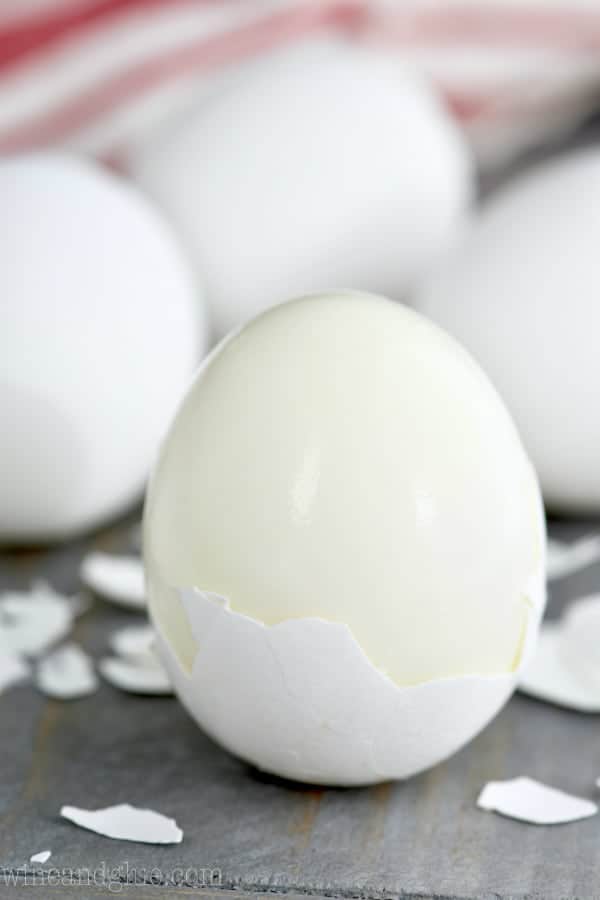 Tips for How to Make Perfect Hard Boiled Eggs
Start with older eggs. (Unless making deviled eggs.) The longer they sit in the refrigerator, the more the membrane separates from the shell making it easier for them to peel after hard boiling. (If you should only have fresh eggs, this method will still work.)
For deviled eggs, use fresh eggs. Fresh eggs still have the membranes in tact that hold the yolk in the center of the egg. This way when you remove the yolk to make the deviled egg, it won't rip.
Don't start with boiling water. By cooking the eggs in hot water, not boiling water, and by moving the eggs to ice water afterwards, it prevents the green ring that can sometimes form around the yolk.
Immediately remove the eggs from ice water after cooling them. It will help for them to peel easier.
If you peel immediately you should eat the egg that day. If you keep them in the peel they can stay refrigerated in a sealed container for up to one week.
How to Hard Boil Eggs
Place the eggs in a single layer in a pan. Cover eggs with water, so there is at least an inch over the eggs.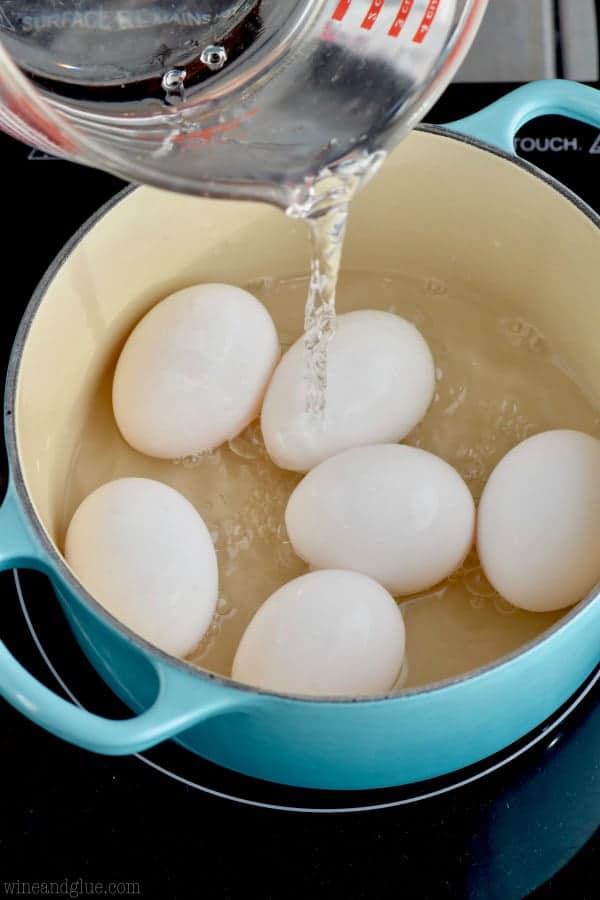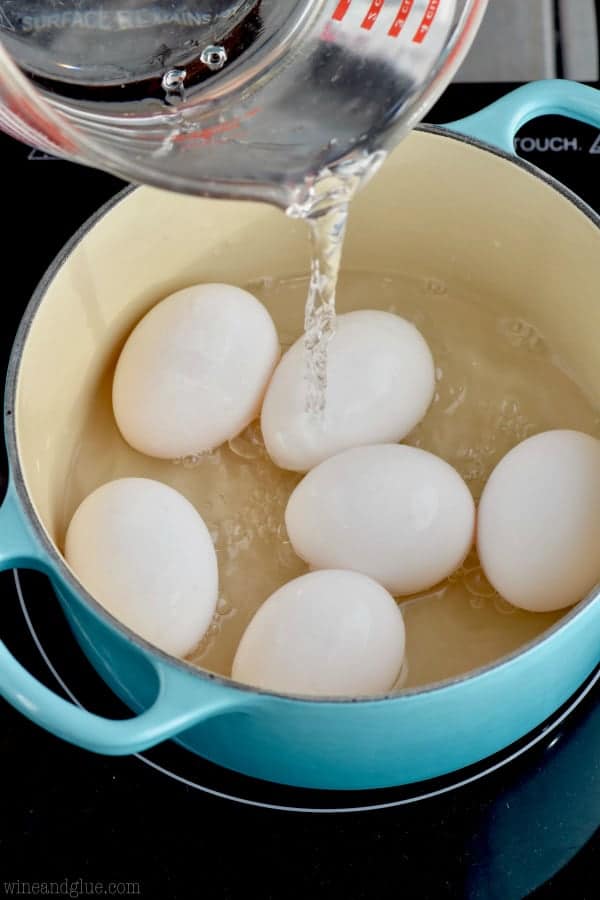 Bring the water to a roaring boil. We want to see big roaring bubbles.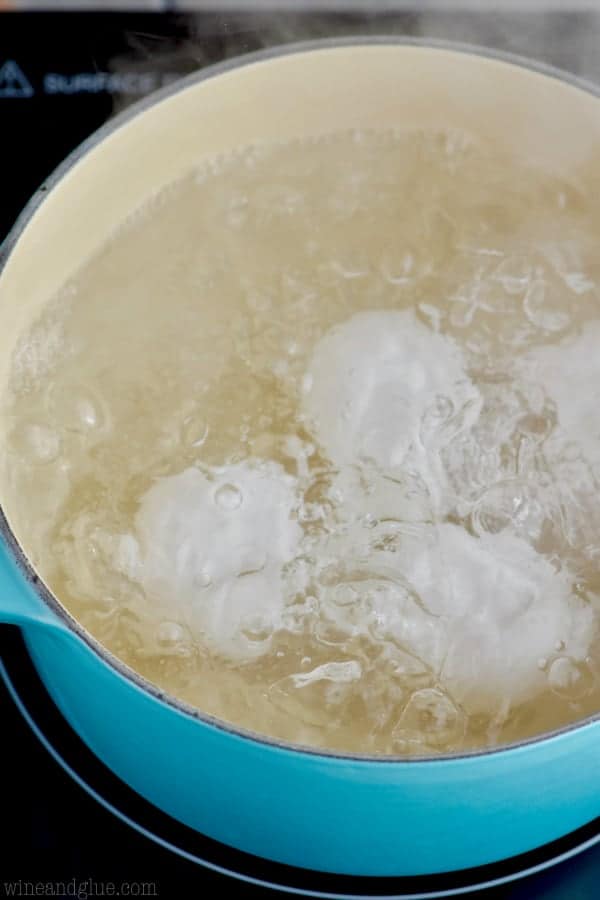 After the water has come to a boil, turn off the heat and cover. As mentioned above, we are not boiling the eggs, we are cooking them until the water comes to a boil. Let the eggs stand in the hot water for 12 minutes. Immediately transfer them to an ice bath you prepared while waiting on your eggs.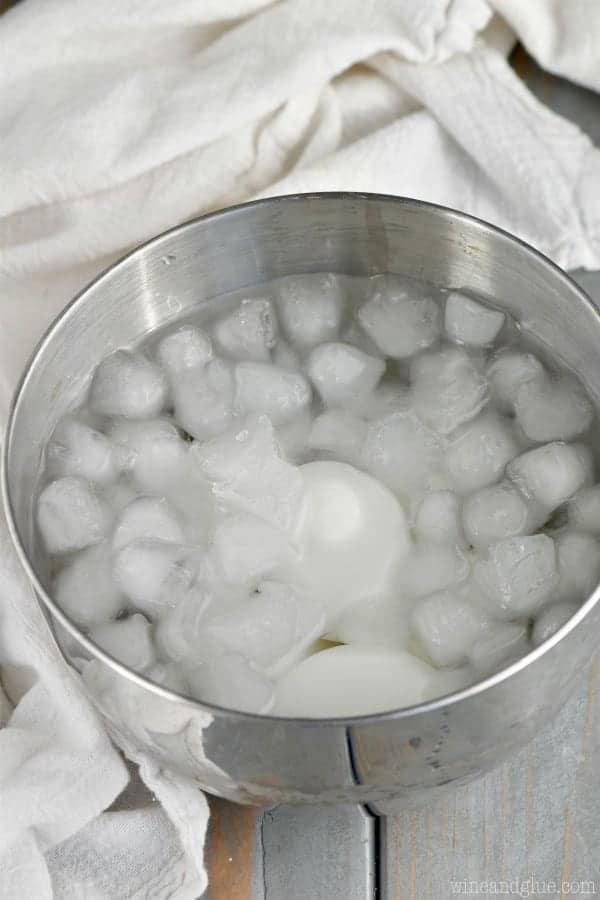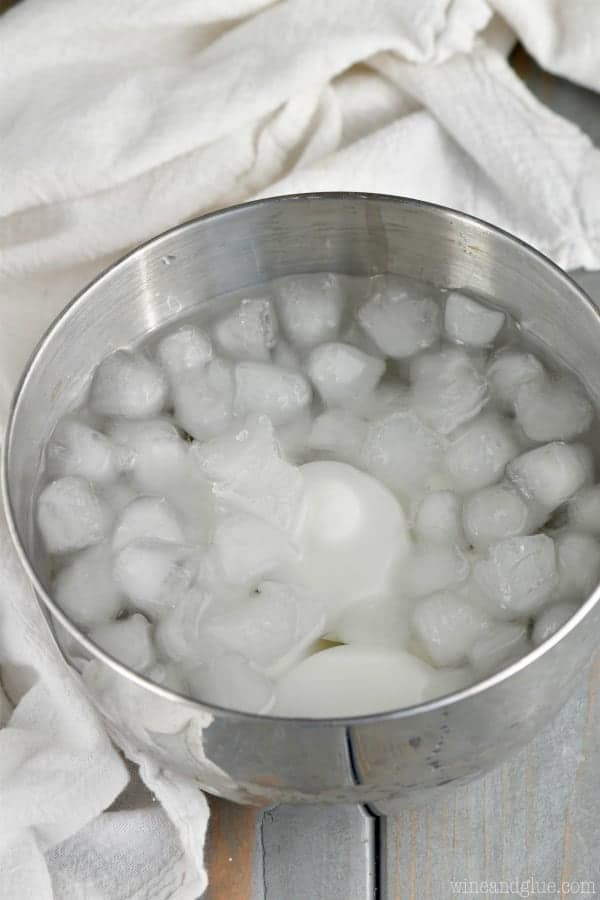 Remove the eggs after 5 minutes. Peel right away if using them that day, otherwise store in the refrigerator.
How Long Do Hard Boiled Eggs Keep?
Hard boiled eggs can be kept in the refrigerator with their shell on for one week.
Hard boiled eggs that are peeled should be eaten that day.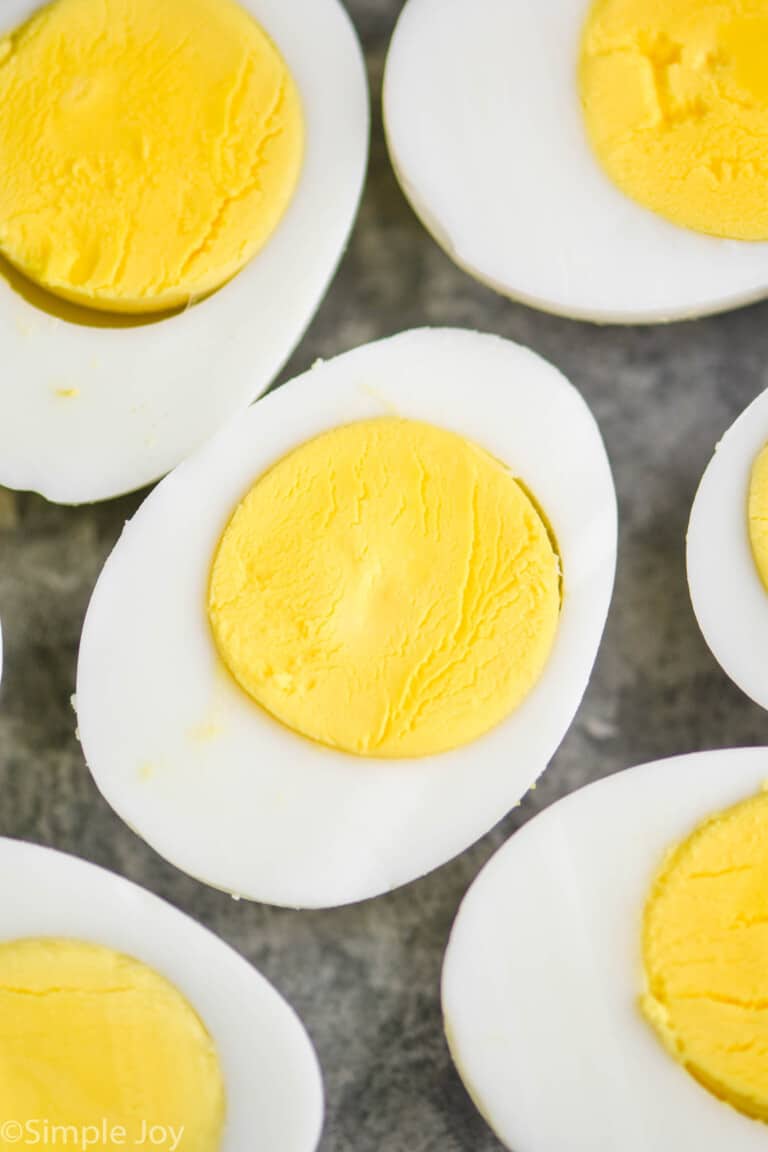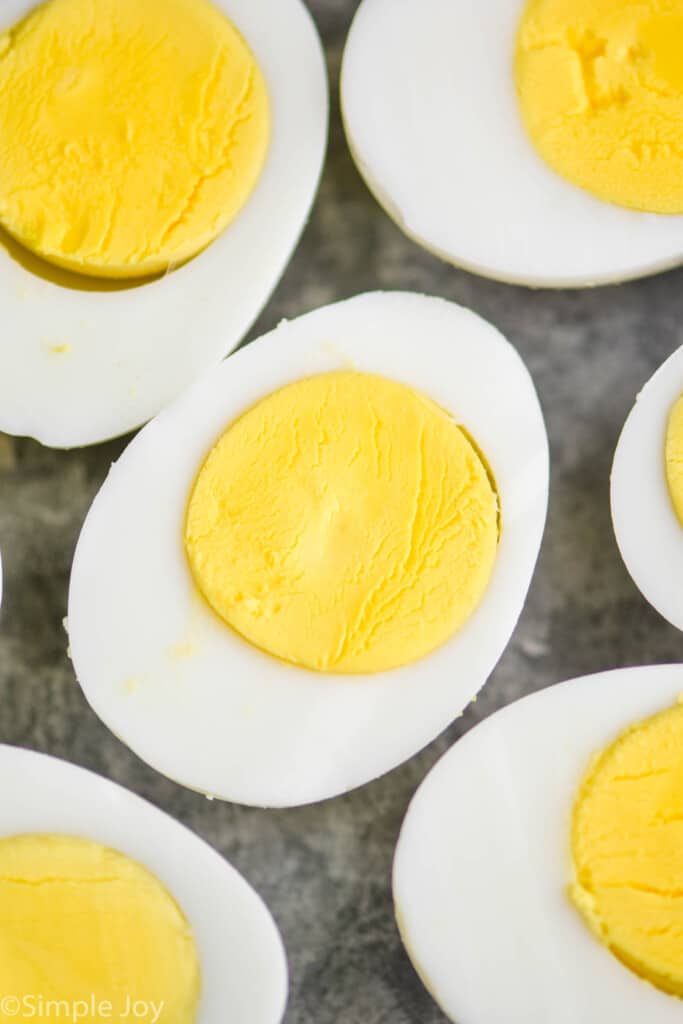 Recipes for Hard Boiled Eggs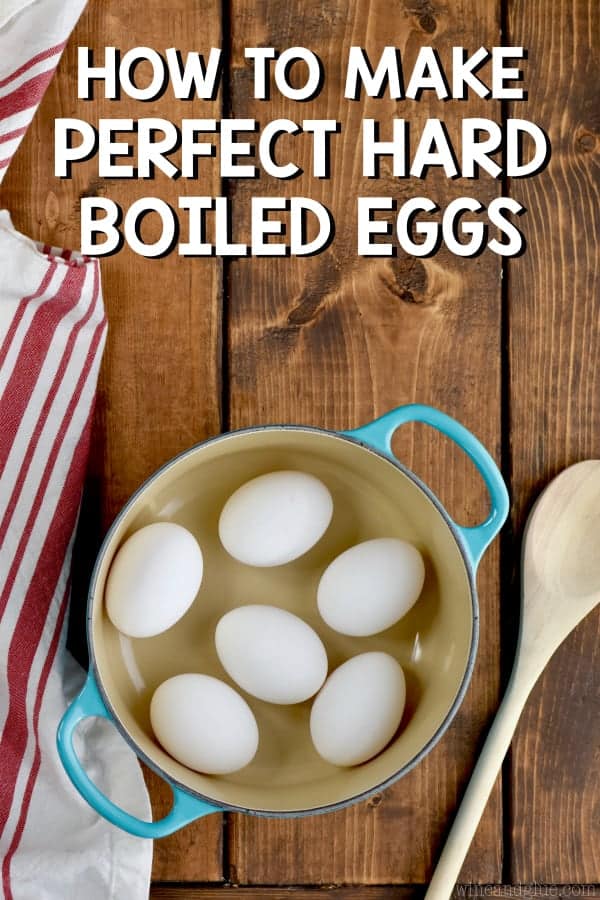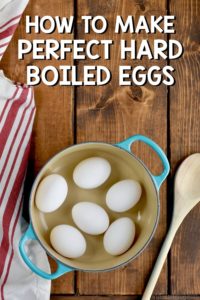 How to make hard boiled eggs
How to make hard boiled eggs that come out perfect every single time!
Instructions
Add the eggs in a single layer to a pan. Add water to the pan so that they are covered by an inch of water.

Bring to a roaring boil. Turn off the heat and cover. Let sit for 10 minutes.

While waiting for the eggs, fill a bowl with ice and then top with cold water. After the 10 minutes, immediately transfer the eggs to the ice bath. Let sit for 5 minutes.

Crack eggs on all sides and peel. Eat the peeled eggs right away or store unpeeled eggs in the sealed container in the refrigerator for up to a week.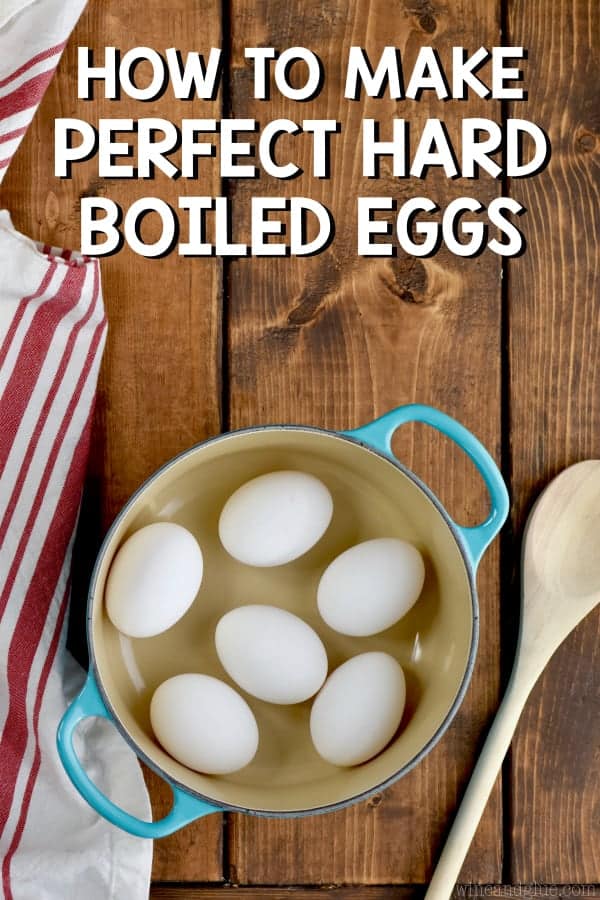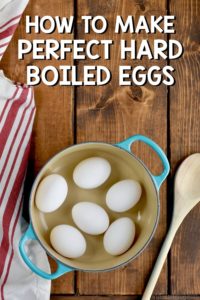 did you make this
How to make hard boiled eggs