This California Club Burger is SIMPLE to make at home, but tastes like eating out! Perfect for BBQs or busy weeknights! I'm so happy to be partnering with Jennie-O to bring you this amazing grilling recipe!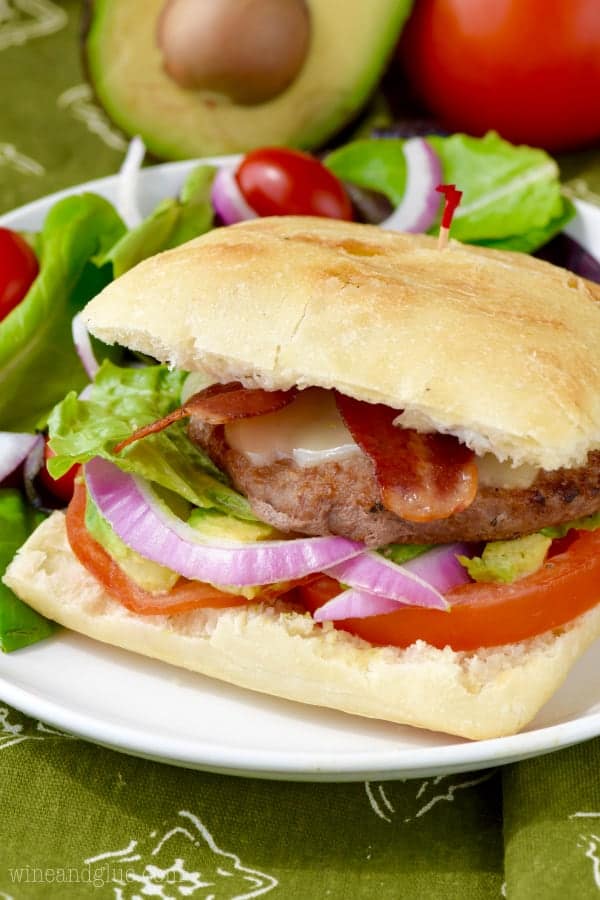 So I was having a conversation the other day with someone about how infrequently we both as children went out to dinner.
Like never.
There were huge dinners with extended families, there were tons of homemade meals, but there was so little that was from packages and even less going out to eat. I mean, my kids eat really well, lots of fresh fruits and veggies, tons of homemade dinners . . . . but we also take them out to eat too much.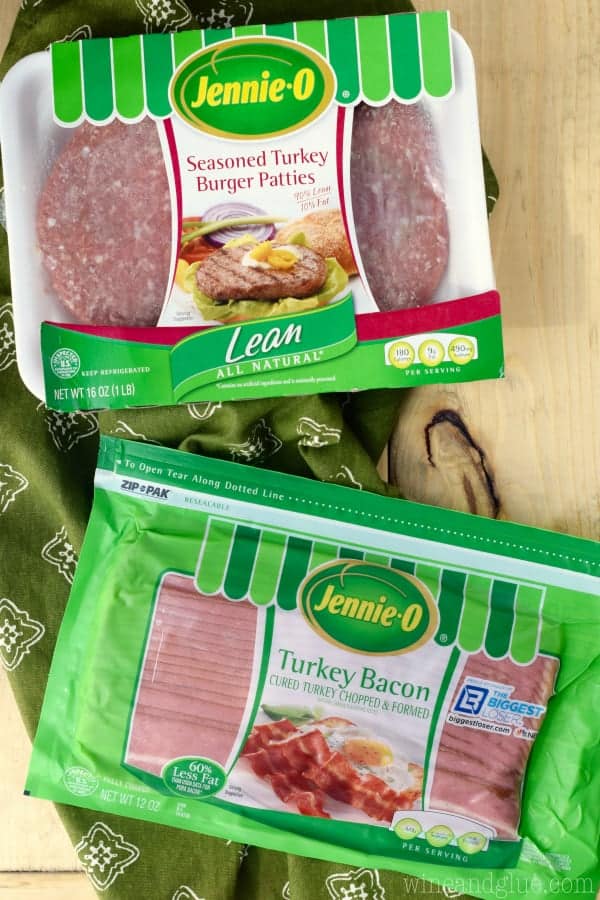 Sometimes Nathan will just look at me and say, "They shouldn't give us the name of a restaurant when we ask what they want for dinner."
Right?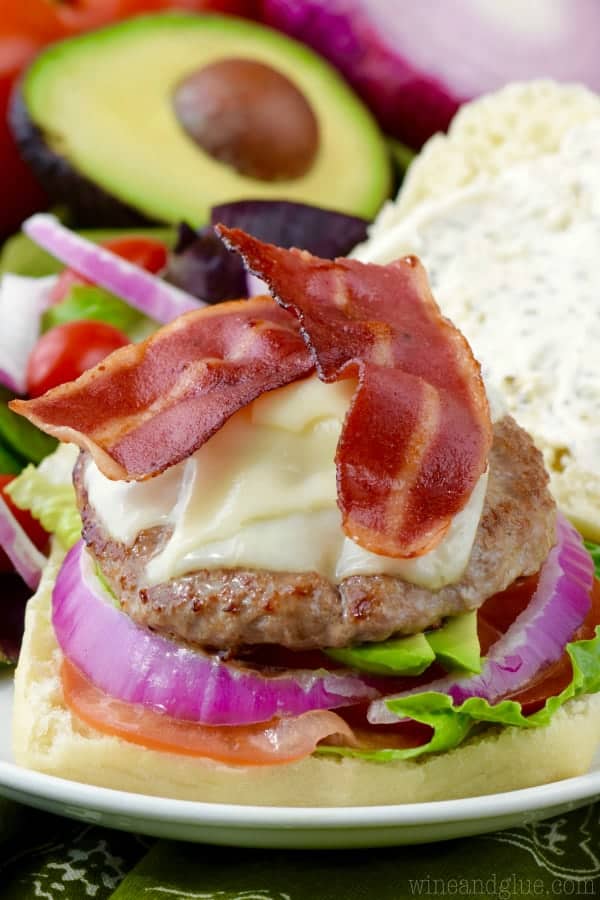 Do you think less of me as a food blogger? It's just that it's so hard sometimes with two parents working full time to get.it.all.together all the time. Sometimes it's so nice to just let someone else bring you a drink and dinner and then take away all the mess when you are done.
But! I want us to eat out less. And I think part of that is making meals at home that taste like take out but are still really easy to make.
Enter California Club Burgers!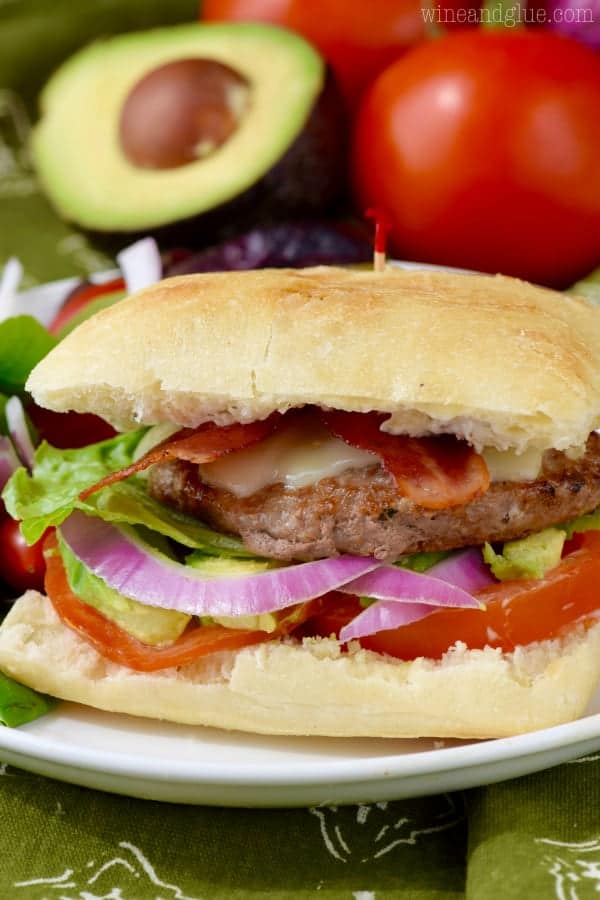 These burgers are made using Jennie-O Seasoned Turkey Patties and Jennie-O Turkey. I loooooove a good turkey burger and I love that these come preformed, so I don't have to mess around with forming the patties or measuring to make sure they are all the same size.
Throw them on the grill, yummy, or just cook them in a pan on the stove top, perfect either way! I added a little swiss cheese melted on top, some basil garlic aioli, lettuce, tomato, red onion, and avocado all topped with Jennie-O turkey bacon on a cibatta bun.
Total perfection. Seriously, I plan on eating these once a week all summer.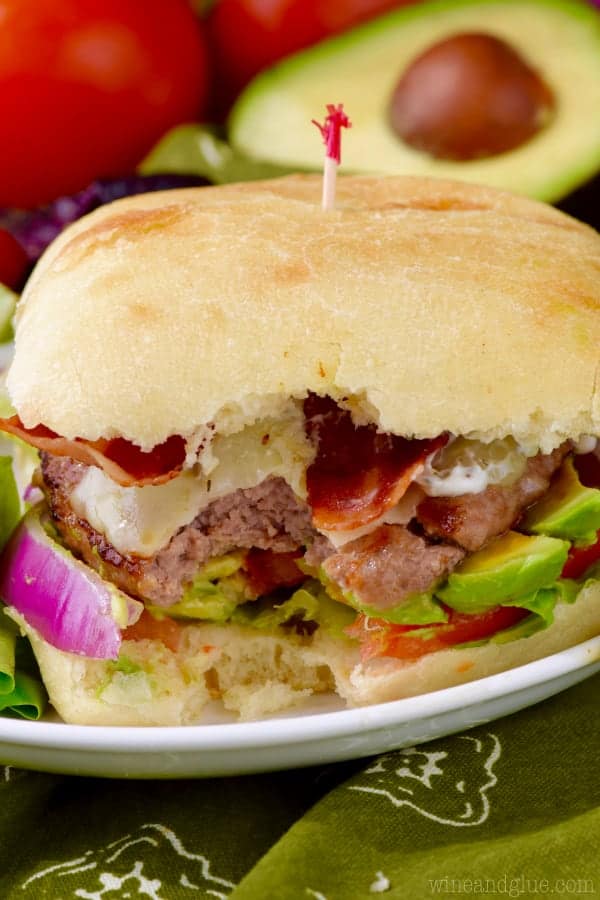 For more delicious grilling recipes that will taste like dinner out at home click here, and be sure to follow Jennie-O on Facebook, Instagram, Twitter, and Pinterest!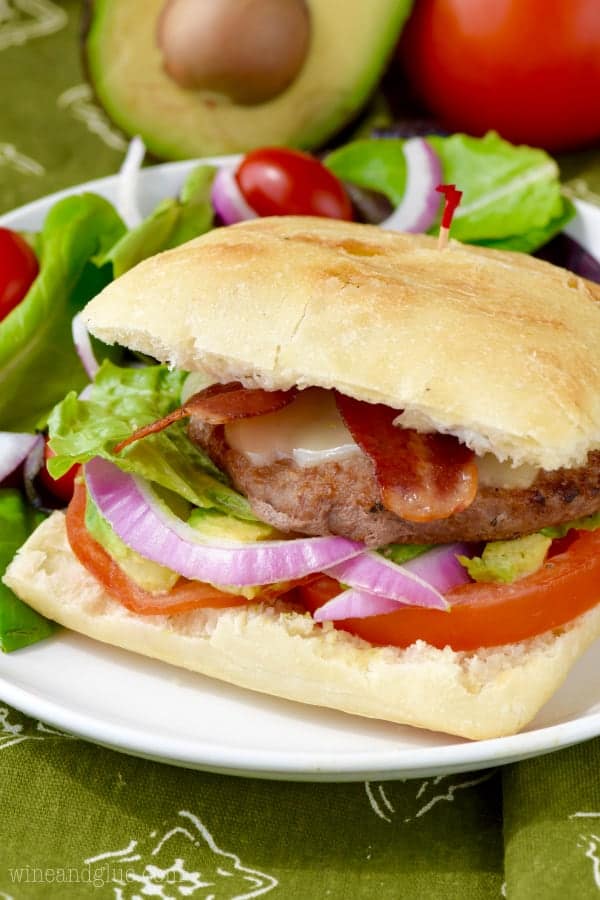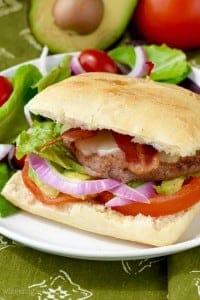 California Club Burger
Ingredients
1/2

cup

light mayonnaise

1

tsp

dried basil

1/4

tsp

garlic powder

not garlic salt

4

cibatta buns

4

Jennie-O Seasoned Turkey Patties

4

Jennie-O Turkey Bacon Slices

cooked

4

slices

of swiss cheese

avocado

sliced

tomato

sliced

red onion

sliced

romain lettuce

sliced
Instructions
Mix together the light mayonnaise, dried basil, and garlic powder. Set aside.

Grill the patties over medium heat until they reach an internal temperature of 165, about four minutes on each side. After flipping the patties, top each patty with a slices of swiss cheese.

Make each burger by adding lettuce, tomato, avocado slices, red onion, turkey bacon, the patty with cheese and a little of the garlic basil aioli to each cibatta bun.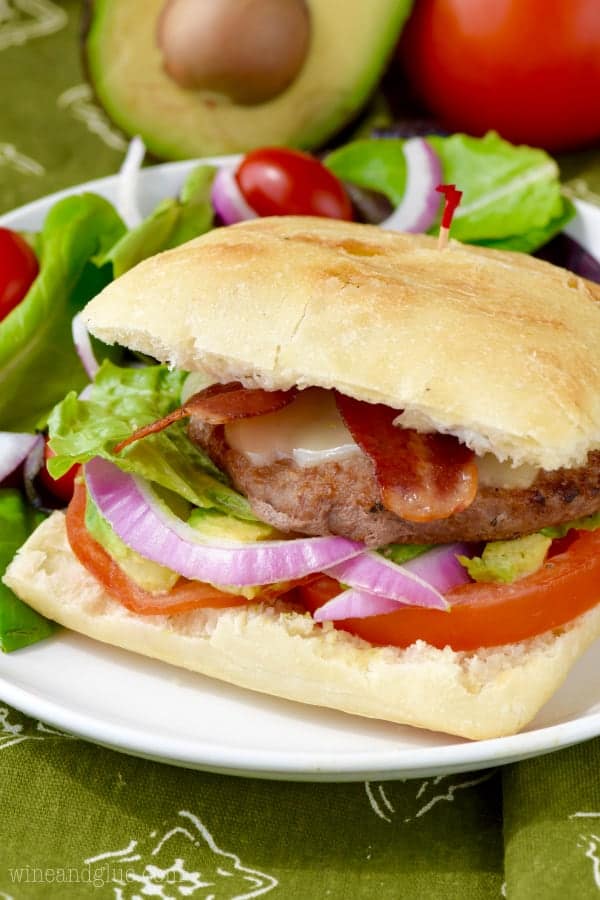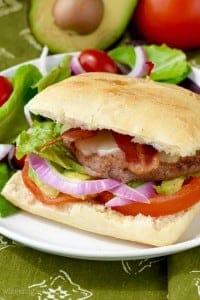 did you make this
California Club Burger