These Crock Pot Baked Burritos are pretty simple, but make for a fantastic delicious dinner!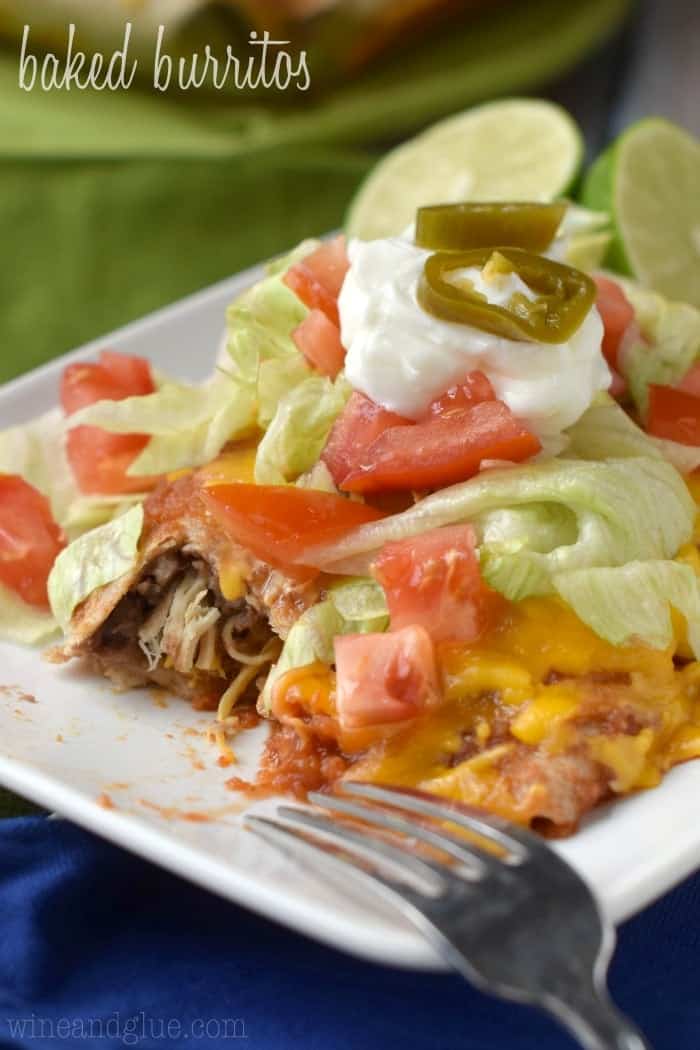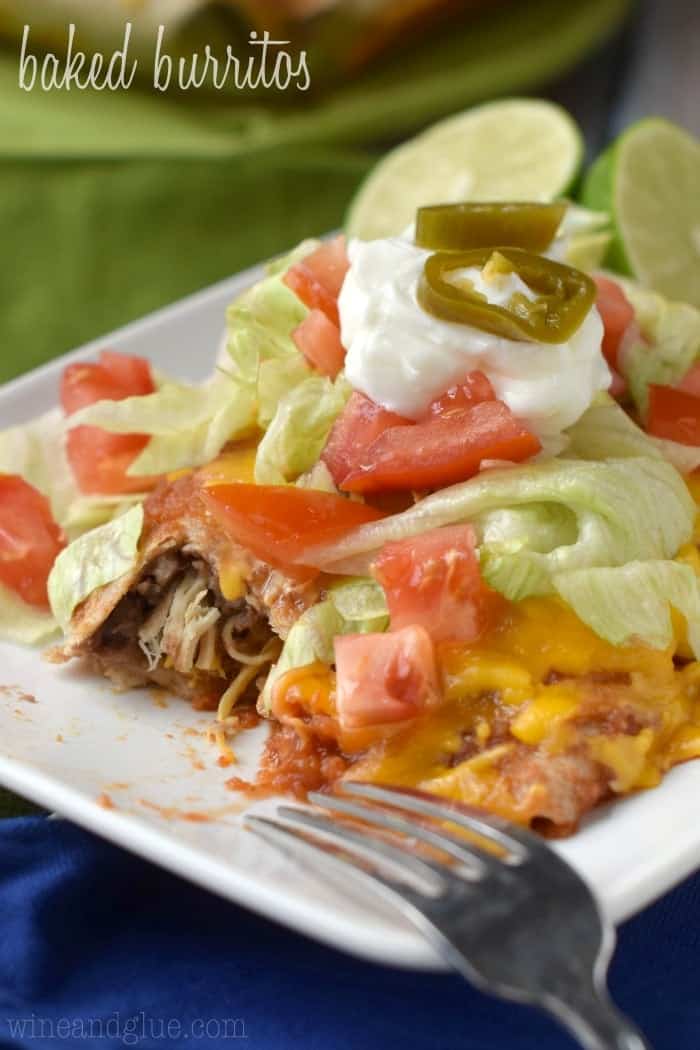 I'm back! Did you miss me??
More importantly, did you have a good holiday? Ours was at first sort of a whirlwind of visits, visitors, presents, and Christmas cookies, and then it was snot, snot, and more snot as a nasty cold took down our family one by one. Thankfully, we didn't have much planned for the second part of our break, so we were able to just hunker down together and spend some good quality family time. And now we are back into a normal routine, and I was READY. :)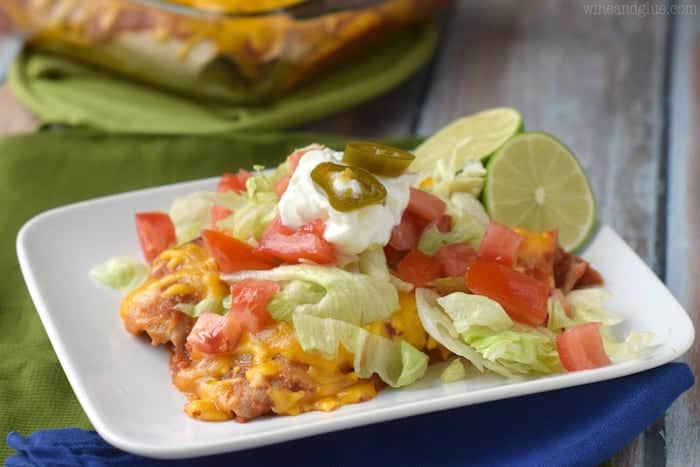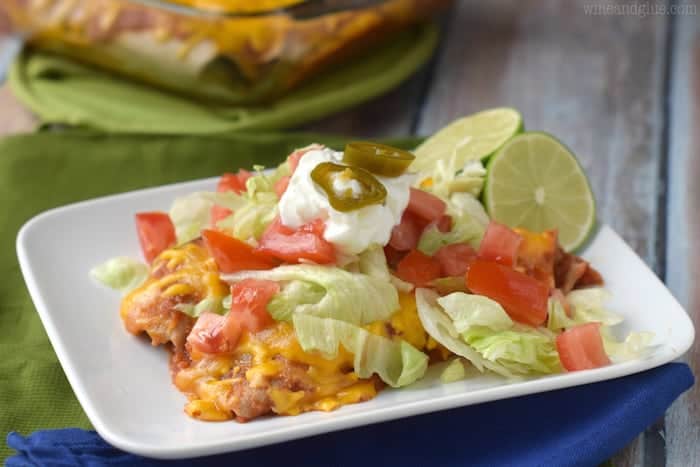 Okay, so with getting back to the routine, I'm thinking I'm probably going to have to start doing more in the kitchen than just making cookies. Probably.
So this is one of those recipes that has been waiting around for a while for me to share with you but got bumped by pumpkin, turkey, and peppermint. This was based on something that my mom made ALL the time growing up. It was part of our regular rotation, and I loved it. We grew up vegetarian, so there was no chicken in it, and we grew up eating onions which are banned in my house. :)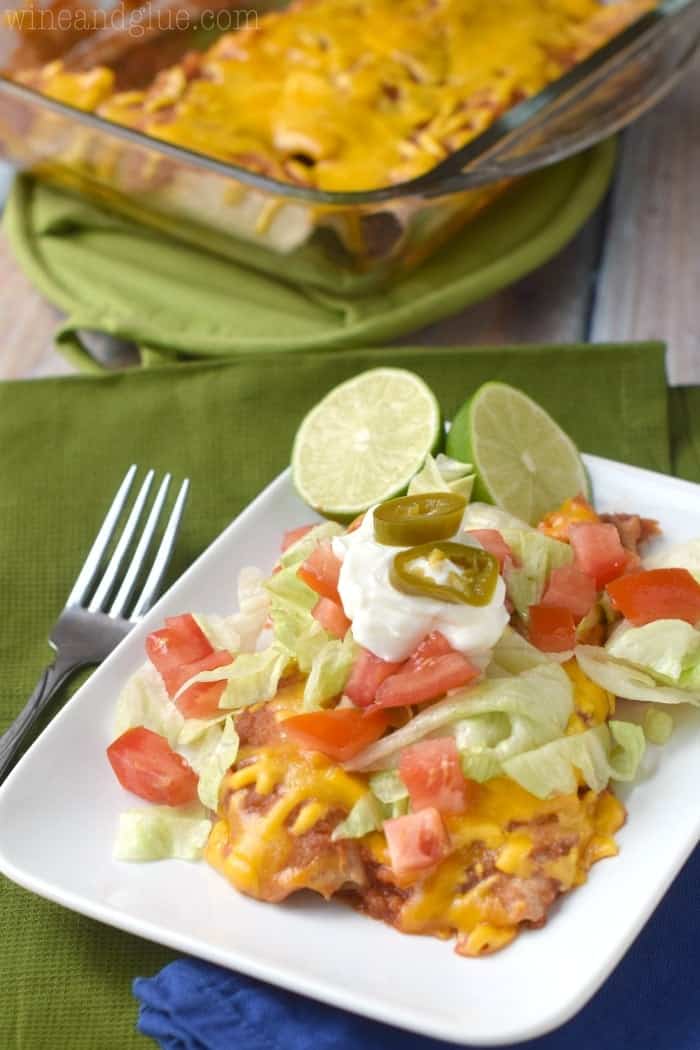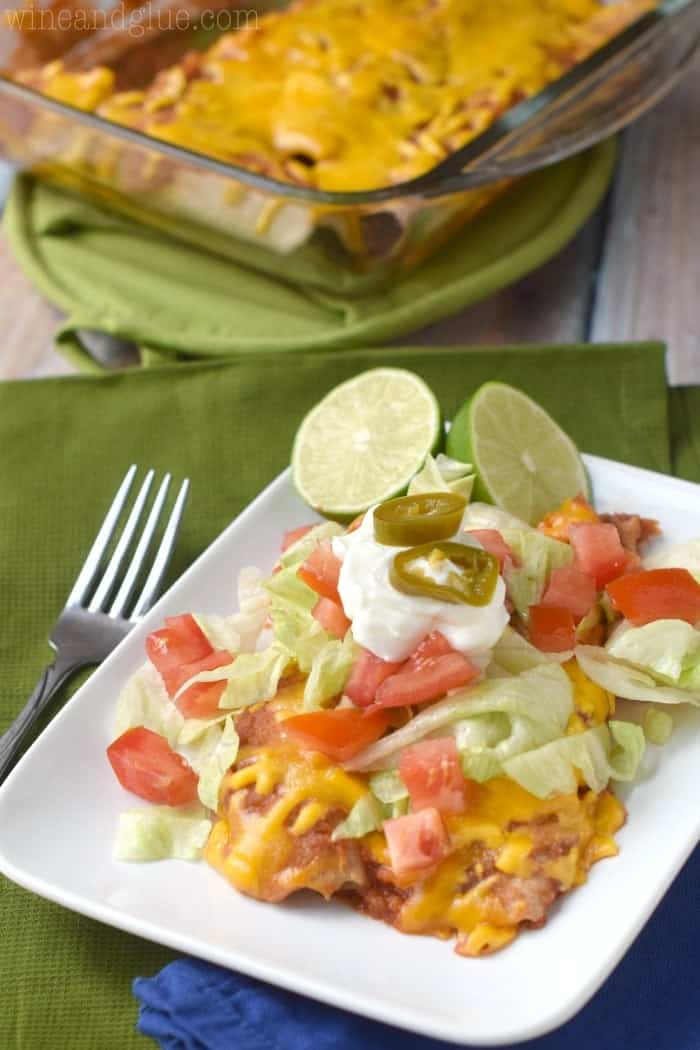 So I added some shredded chicken made really easily in my slow cooker with my DIY taco seasoning. This dish is awesome, because it made two 8 by 8 pans. So we had one for dinner, and we saved one for dinner later in the week. Because I'm a mean mom like that . . . but you could certainly freeze it and save it for like two weeks later.
Okay, one more weird note about this recipe. I blended the salsa. That's totally not how my mom made it, but I have a husband who hates chunks of salsa, and kids who would turn their noses at it too. Anyway,  you can skip that step, but it did keep the burritos a little more moist.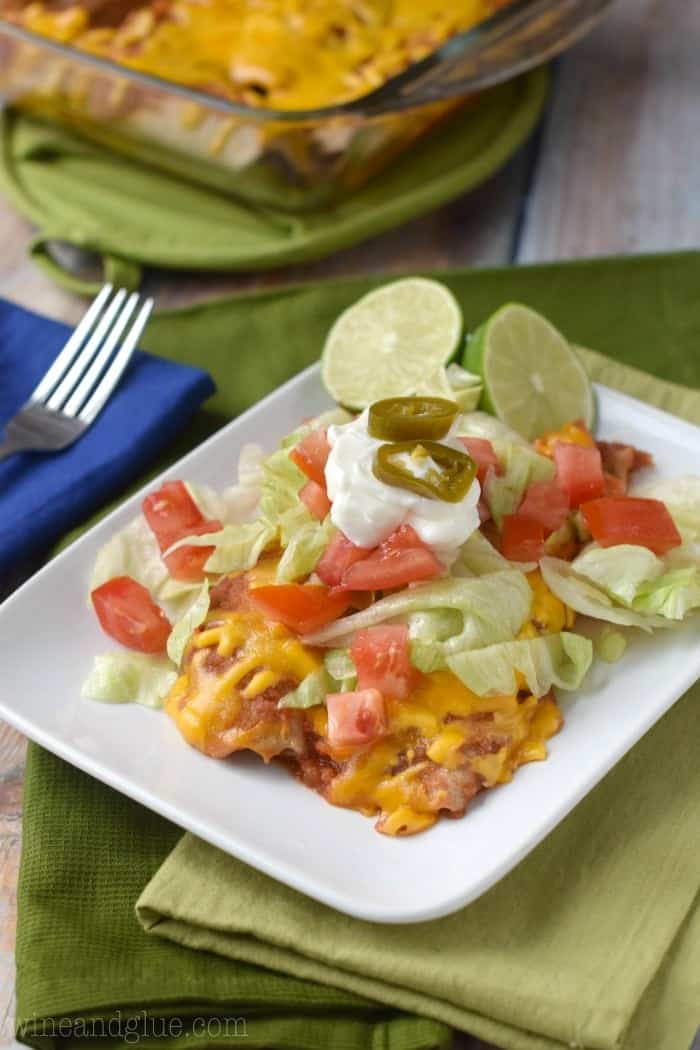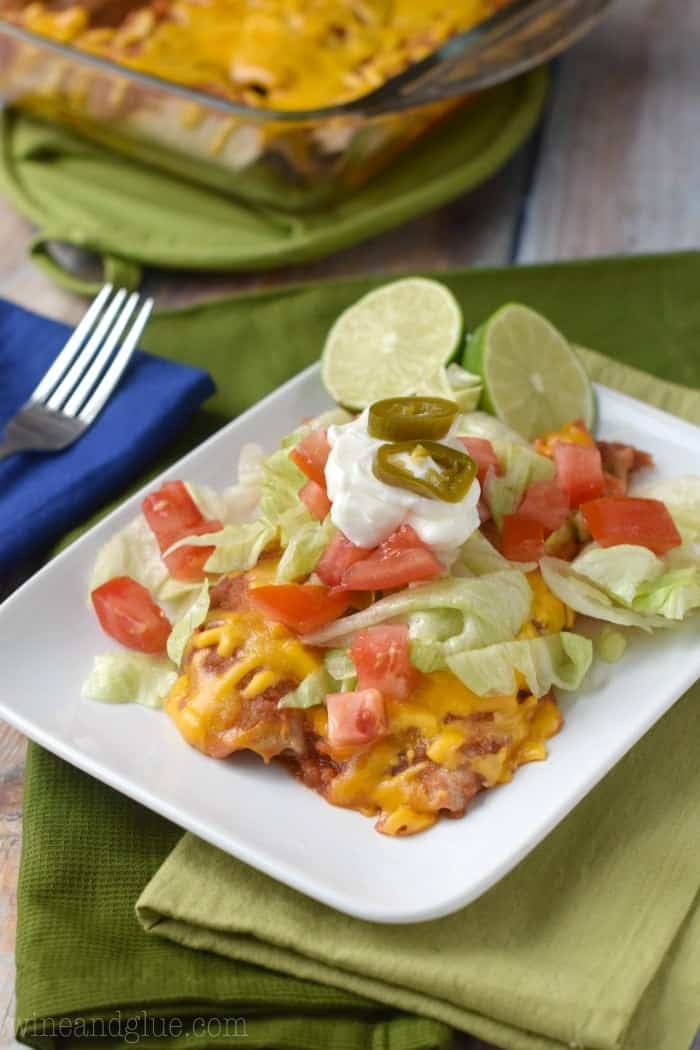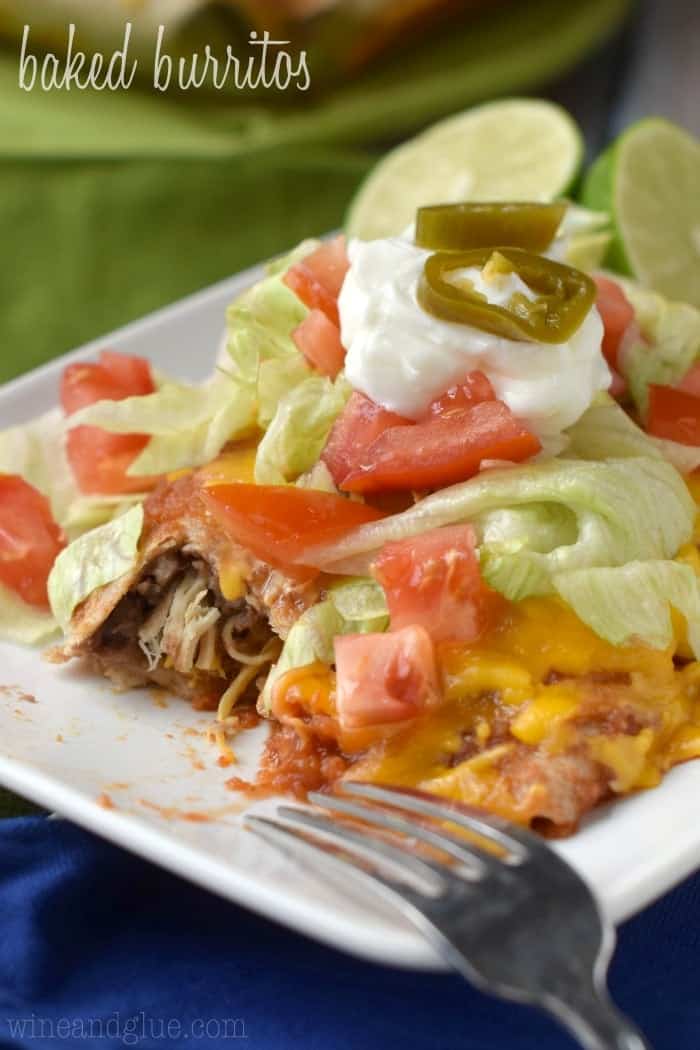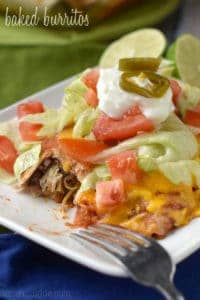 Crock Pot Baked Burritos
Ingredients
1

pound

of chicken

4

cups

chicken stock

24

oz

of salsa

see note

16

oz

refried black beans

8

oz

shredded cheddar cheese

12 8

inch

tortillas
Instructions
Cook the chicken, chicken stock, and taco seasoning for three hours on low in a crock pot. Remove from the crock pot and shred the chicken with two forks. Set aside.

Preheat your oven to 375 degrees.

Pour a small amount of salsa in the bottom of two 8 by 8 inch pans, just enough to coat the bottom of the pan.

Working one tortilla at a time, spread one tablespoon of black beans, then add about 1/4 cup of shredded chicken, then one tablespoon of shredded cheese. Roll it tight and add it to the pan, seam side down. Repeat with five more tortillas for the first pan and then six for the second pan.

Pour the rest of the salsa over all 12 tortillas and then top with the remaining cheese. Refrigerate for up to two days, or freeze for up to four weeks.

Or bake for 20 to 25 minutes, covered with foil, until the cheese is melty.
Notes
We blended the salsa to make for more of a spicy sauce, but that's definitely not necessary.
This is a great recipe to make for two meals, especially if there are just two of you. One pan of burritos was just enough for us with two small kids and two adults.
You could definitely make this in a bigger pan with bigger tortillas and make one big dish.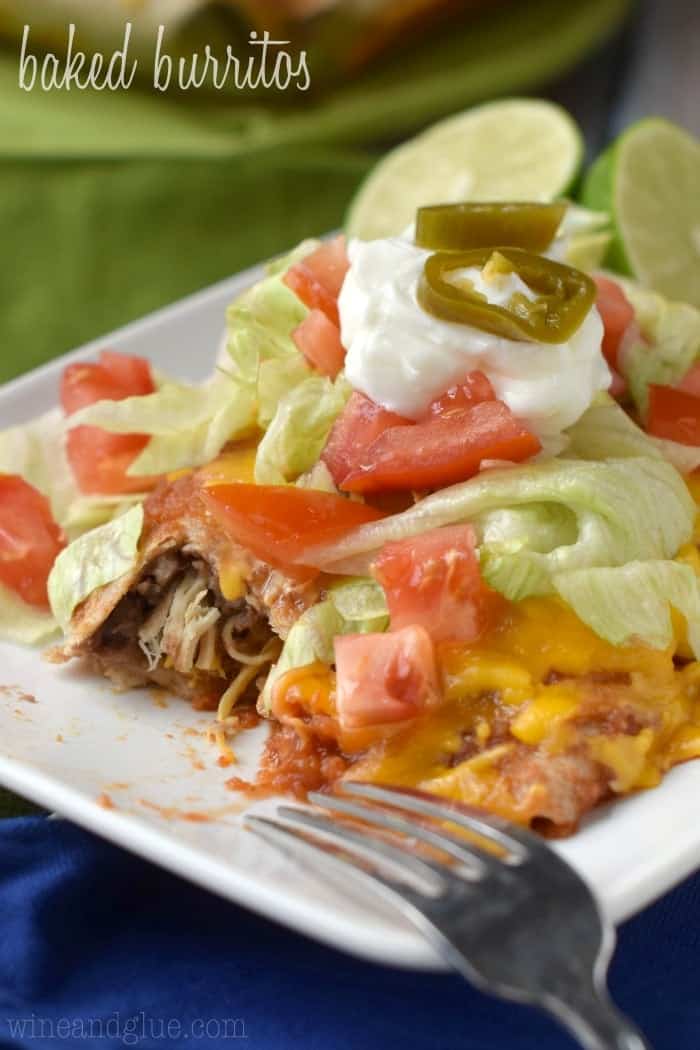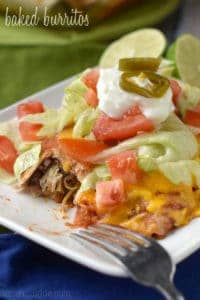 did you make this
Crock Pot Baked Burritos
 Healthy Taco Salad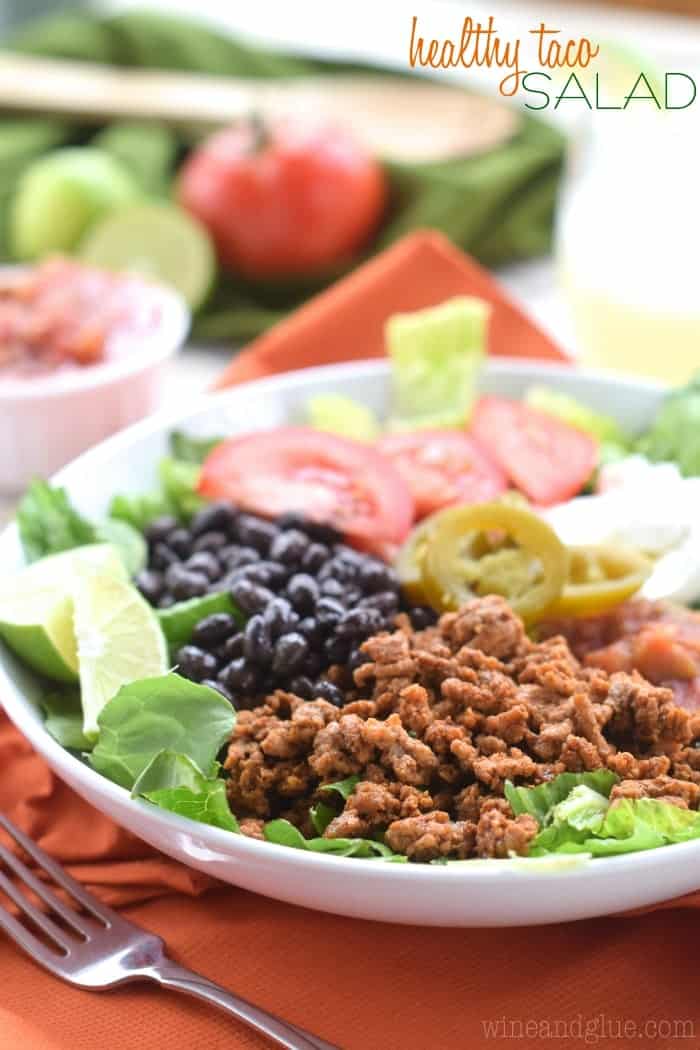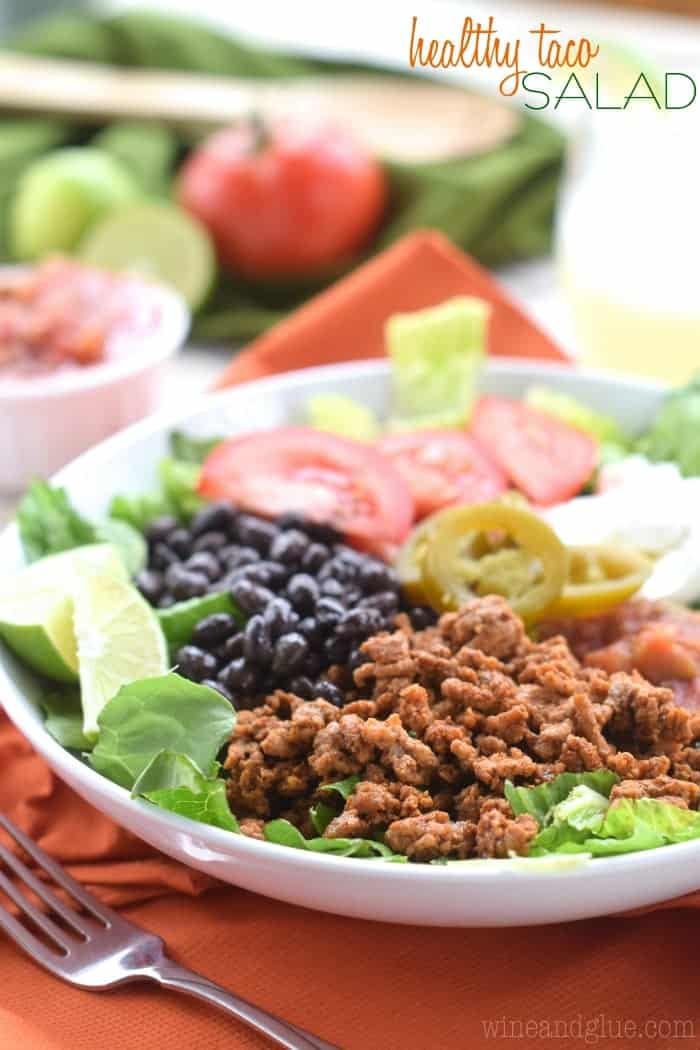 Waffle Fry Nachos