Easy Apple Pie Dip | This dip is so creamy and delicious that you will want to make it again and again!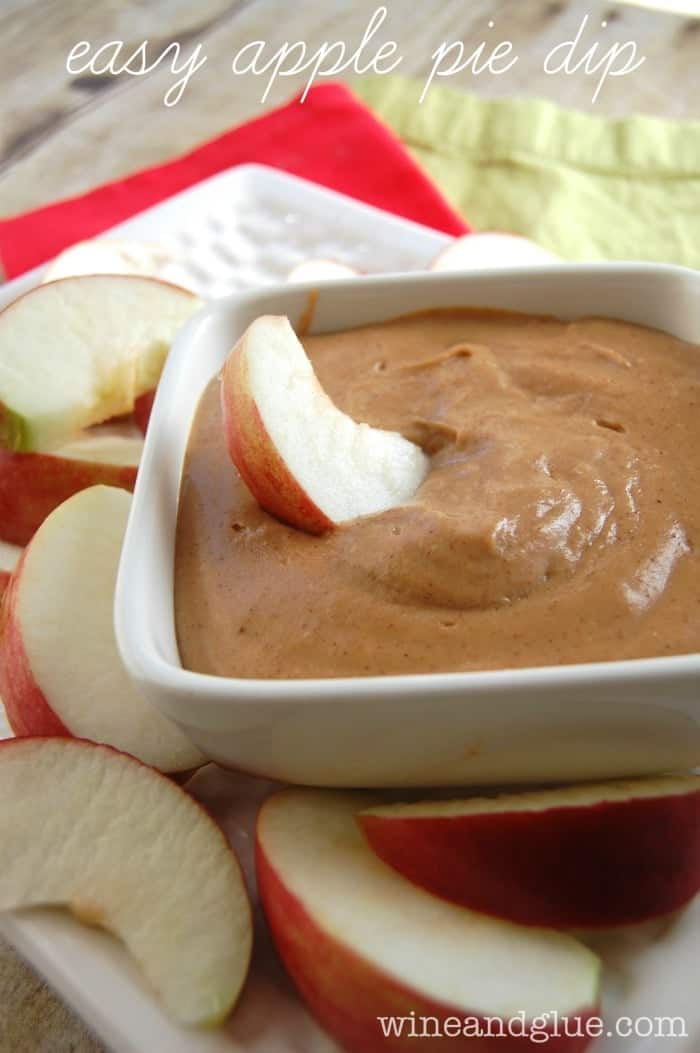 One of my favorite things about fall is the get togethers!
I especially love this tradition that we have with our good friends, Jordan and Cathy, where we get together during Trick Or Treating. In our neck of the woods for years it has been during the day on one of the last Sundays of the month.
We've been doing it for years, since Gavin's very first Halloween.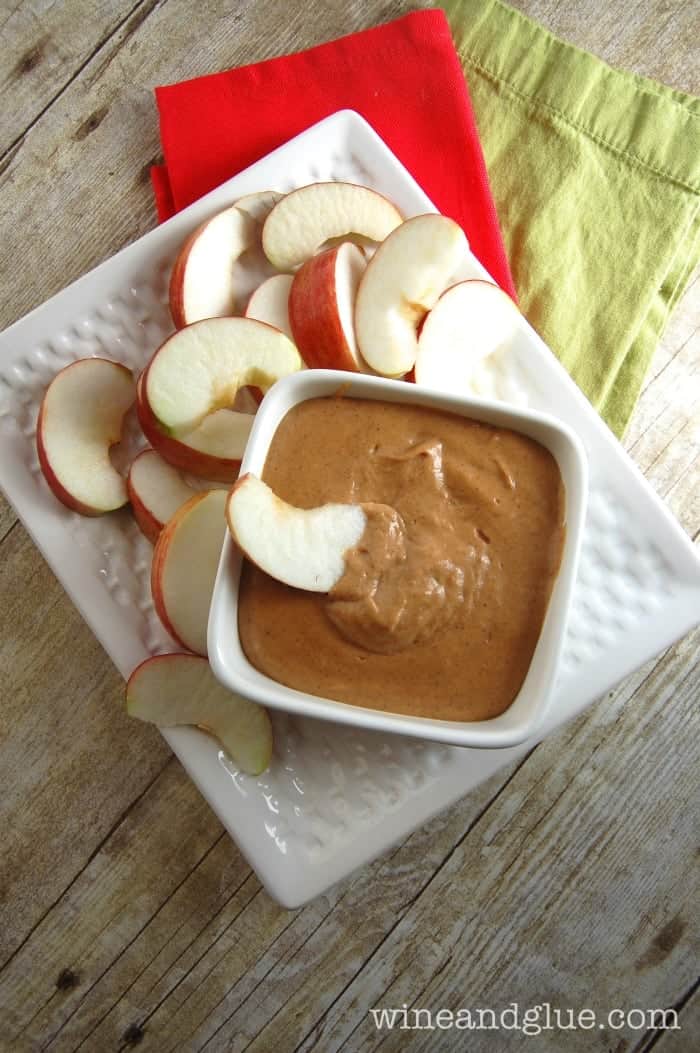 Let me paint you a little picture. Usually the guys take the kids out to do some candy collecting, and we stay back at the house and fill it with the smells of yummy food.
Cathy usually makes a warm and yummy soup and there are lots of snacks, and sometimes even a bottle of mulled wine (or two . . . . or three).
Are you getting picture of why this is one of my favorite days . . . . I get to miss out on the cold trick or treating while hanging back with one of my closest friends and eating amazing food. (Shhhh . . . don't tell Nathan!)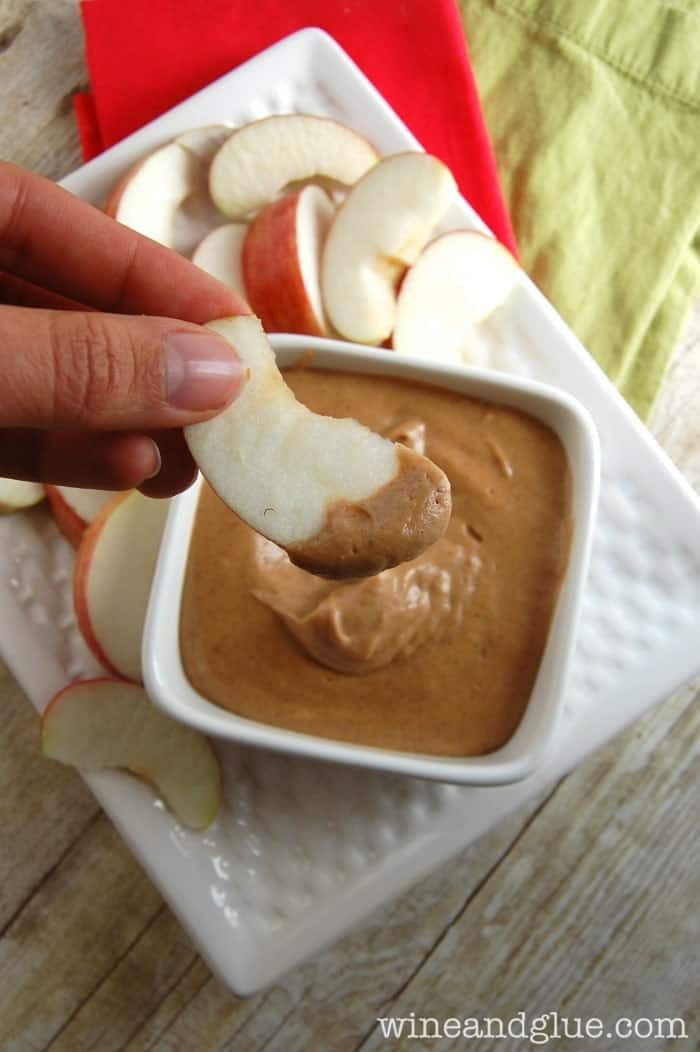 This easy apple pie dip totally reminds me of those fun get togethers. It is made with the base from my Apple Pie Muddy Buddies. A little cream cheese added in, and it because a delicious dip that is totally perfect with apples, pretzels . . . a spoon? I made it with low fat cream cheese, and it turned out awesome.
And if you like this, just wait for what I have for you tomorrow!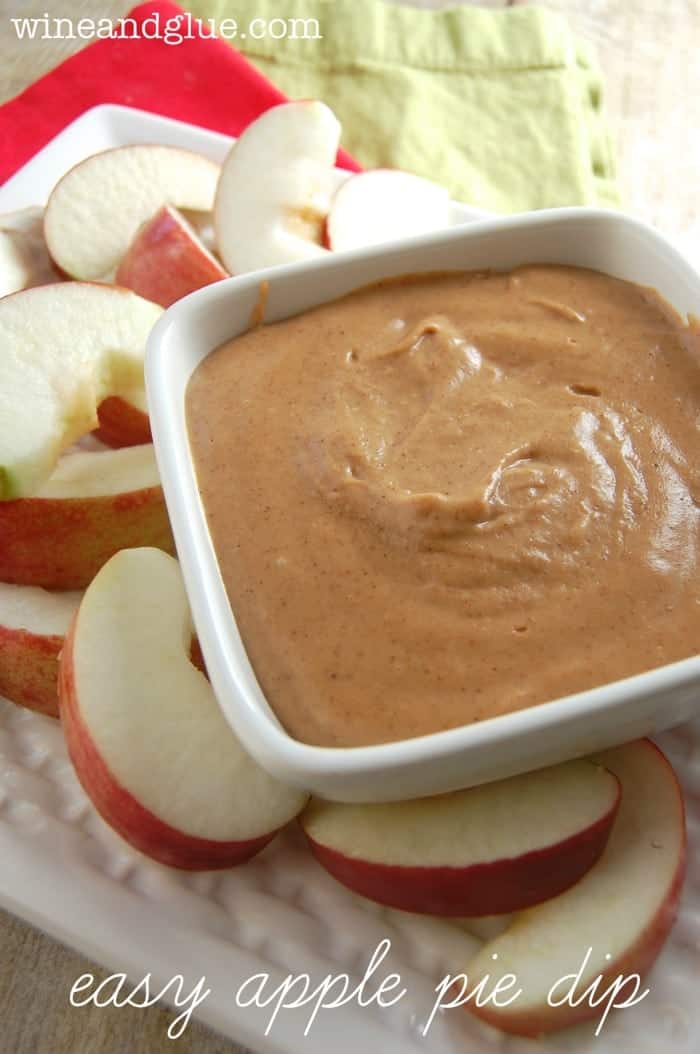 Apple Pie Dip
1/2 cup apple butter
1/2 cup white chocolate chips
1 tsp cinnamon
1 tsp vanilla
8 oz cream cheese
In a small sauce pan over medium low heat, combine apple butter, white chocolate chips, cinnamon and vanilla.
Stir continuously until the chips are melted.
Cut the cream cheese block into four pieces and add it to the sauce pan. Stir, and once the cream cheese starts to soften a little, finish combining with a handheld mixer. Beat until completely smooth, about two minutes.
Looking for more delicious apple recipes?
Skinny Apple Pie Shake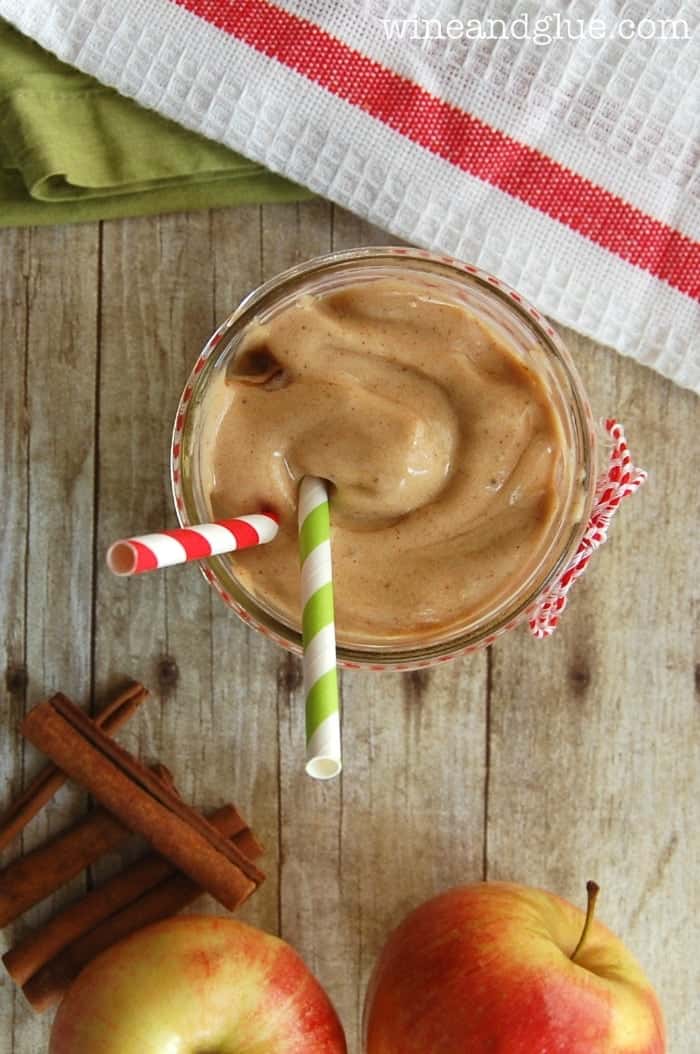 Apple Pie Muddy Buddies with Streusel Topping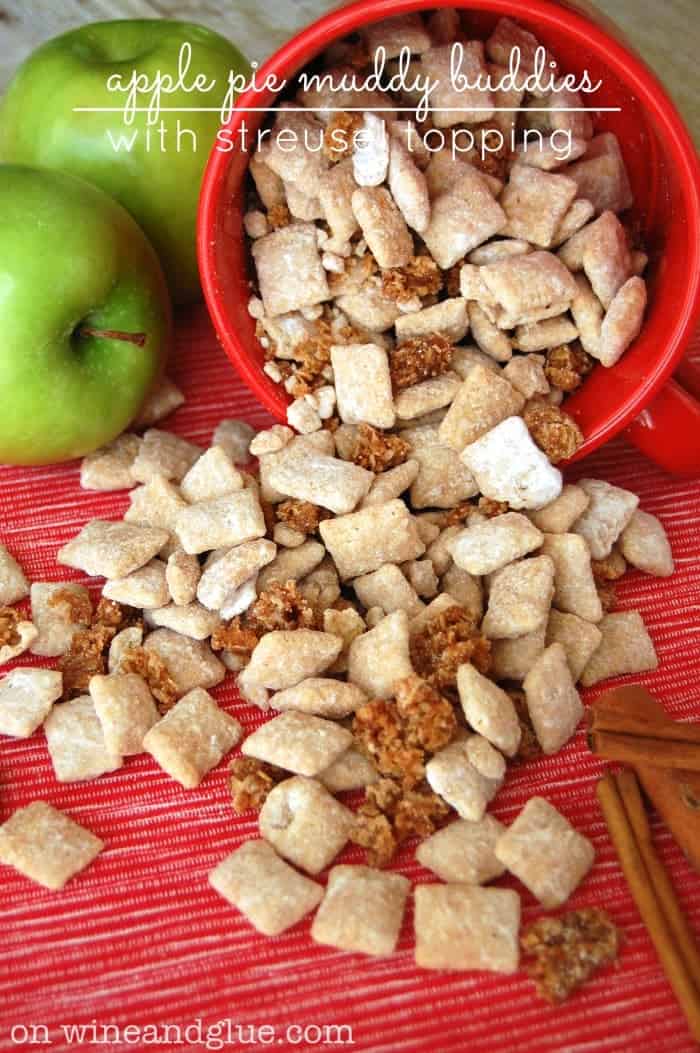 Biscoff Butterscotch Apple Pie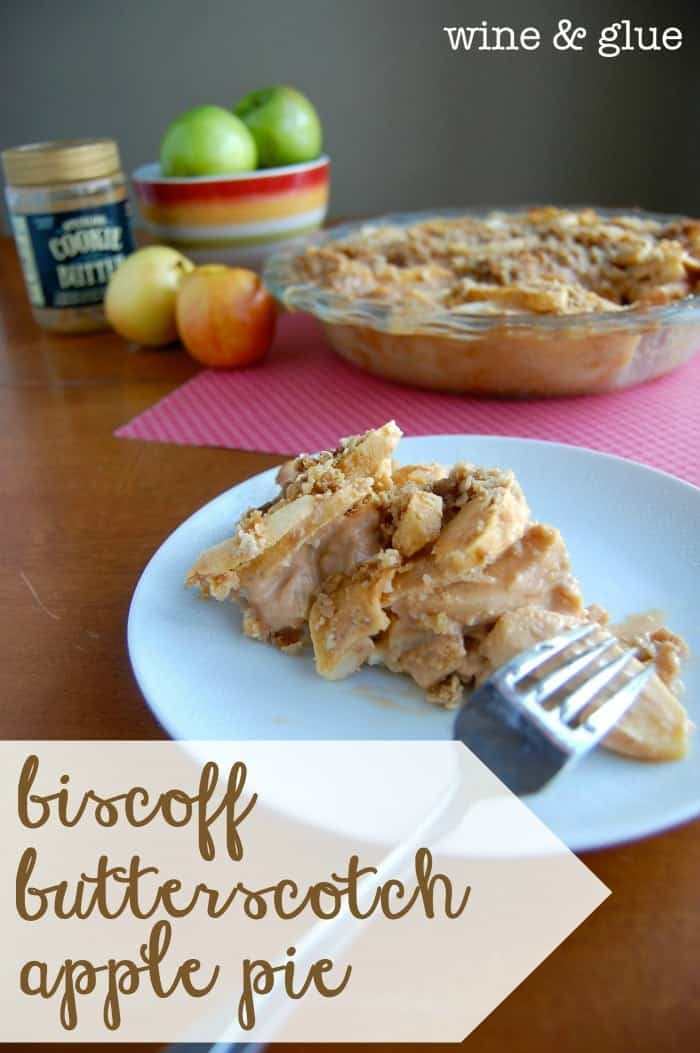 20 Amazing Apple Recips