Grill Seasoning is the perfect homemade spice mix to use in so many different ways. Use it as steak seasoning or throw it on vegetables!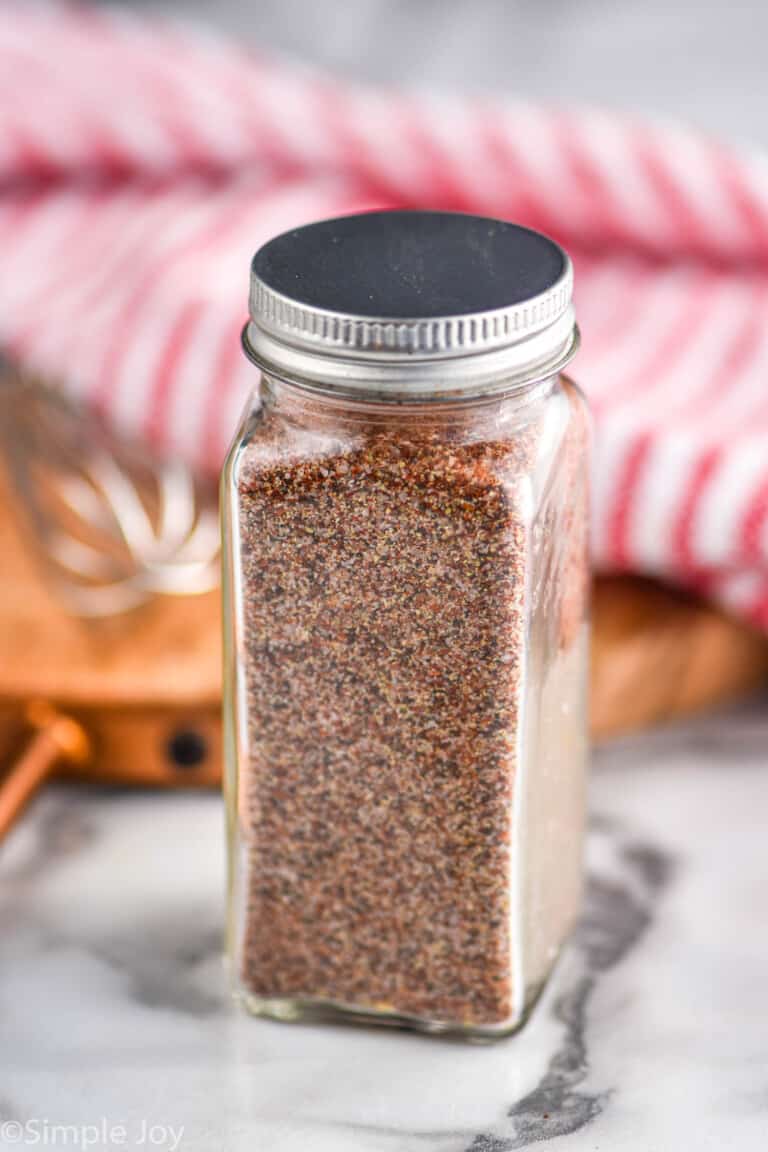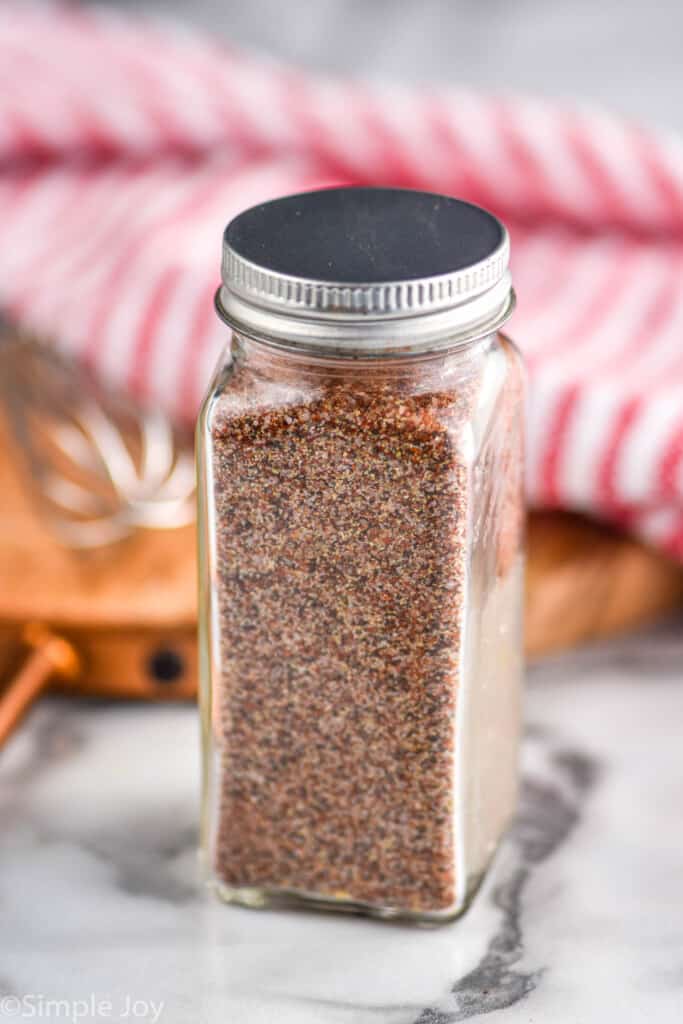 I have this great recipe for baked potato wedges that I love. It is amazing because it is only three ingredients – potatoes, olive oil, and grill seasoning. These potato wedges make the best easy side dish to so many recipes.
The only drawback to them is that every time I share them on social media I get the same question: "What is grill seasoning and where can I find it?" The last time I shared the recipe, I promised my readers that I would come up with a homemade grill seasoning. And here it is!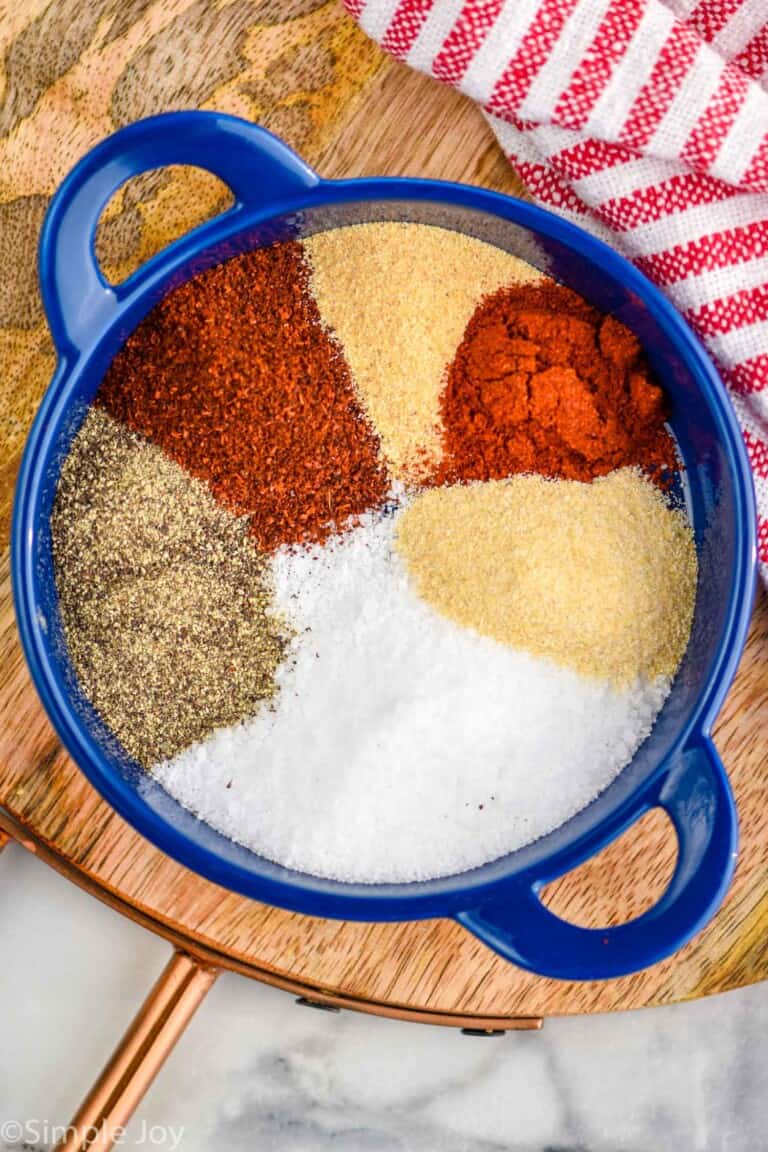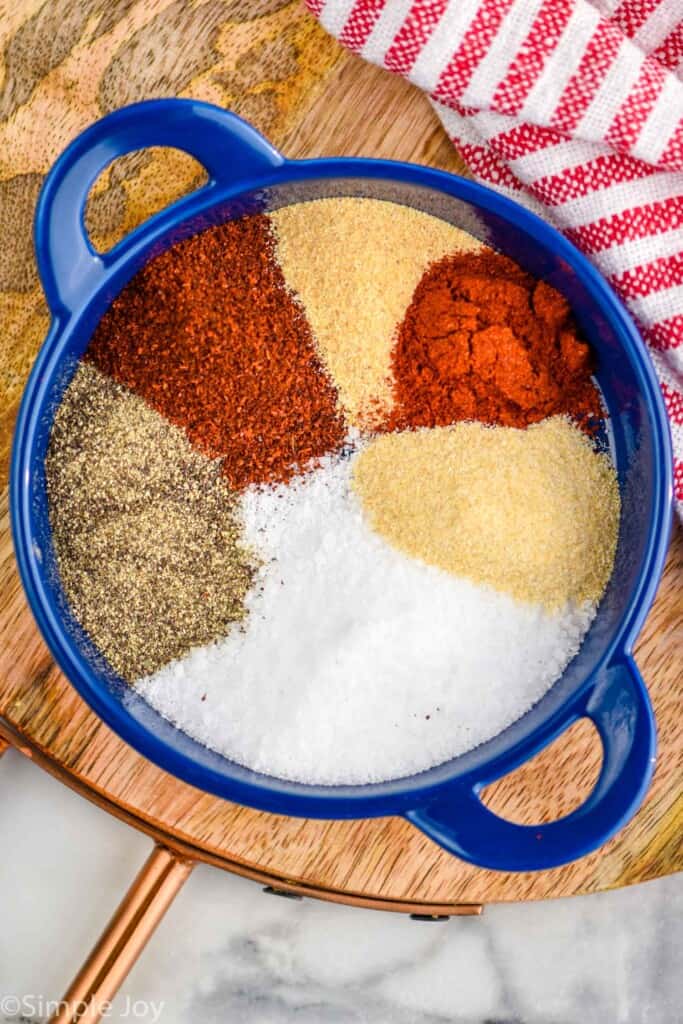 What is in Grill Seasoning
You can get the full measurements at the bottom of this post, but you will be happy to know that the seasonings that are called for are likely already in your spice rack!
Kosher Salt: I love how thick kosher salt works in rubs and seasonings. Please note that if you replace it with table salt, you should start with half the amount.
Black Pepper: Store bought grill seasoning will have roughly chopped whole black peppercorns in it, but ground black pepper works great in this. It is what adds spice to the recipe, so if you are sensitive to heat, start with half the amount, taste it and add more.
Chili Powder: You can use either light or dark chili powder in this, both are delicious, it is just a matter of personal preference.
Garlic Powder: This is a great way to add garlic to the recipe, but you could also use dried minced garlic too for a more coarse seasoning mix. I would suggest adding a little bit more if that is what you use.
Onion Powder: Just like the garlic, you could replace this with dried minced onion. Again, if you use dried minced onion, I would use a bit more than what is called for here.
Paprika: I prefer smoked paprika in this, but you should use what you have on hand.
The Benefits of Making Homemade Seasonings
Whenever I share seasoning mixes, which I love to develop, I inevitably get the remark that you can just buy them. You absolutely can! And if that works best for you, have at it. No judgment from me.
That being said, I love making my seasoning mixes for a few reasons:
Homemade seasonings allow you to control the exact amount of ingredients. If you are sensitive to heat, you can cut back on black pepper and cayenne pepper. If you are on a low sodium diet, you can cut the salt in half. Play with these recipes, and make them your own.
It is more cost affective. When you already have all the spices you need to make something, it is much more cost effective to throw the mix together than buy it. I love buying spices in bulk, and that makes this method especially effective.
You will feel like a rock star. This is absolutely true. Making your own seasonings makes you feel like a super hero. Try it, and report back.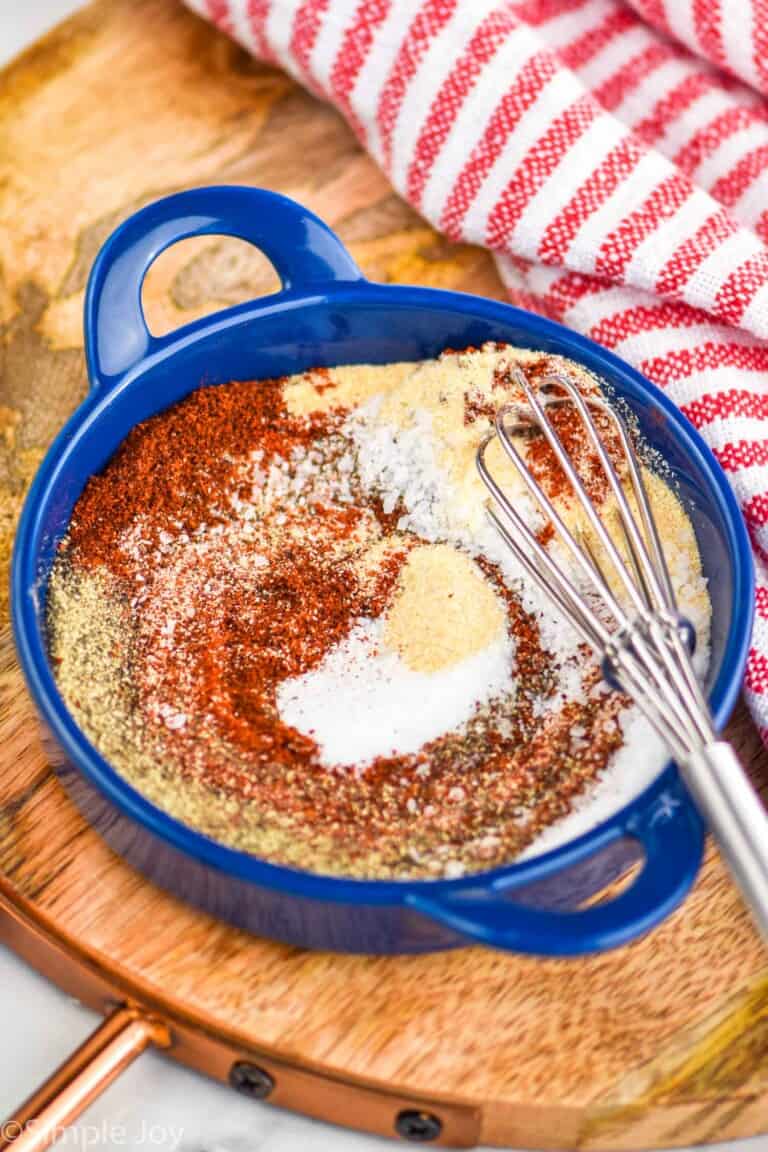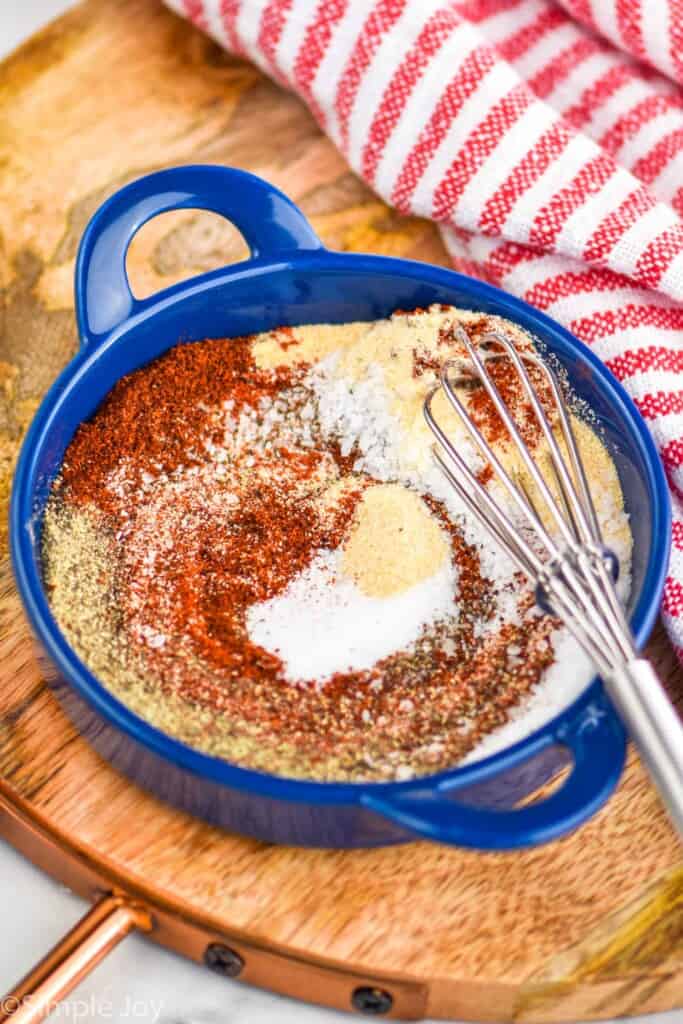 How to Use Grill Seasoning
As mentioned above, grill seasoning is perfect in my baked potato wedges. But you can use this a number of other ways. As the name implies, this is great as a steak seasoning. Add 1 tablespoon of this mix to your steaks before throwing them on the grill.
This recipe would be great tossed in with the breading mixture in my Baked Chicken Tenders. You can also use this as a chicken grill seasoning.
This seasoning works also works well on any roasted vegetables. You can even replace the seasonings in my Air Fryer Cauliflower with two teaspoons of this.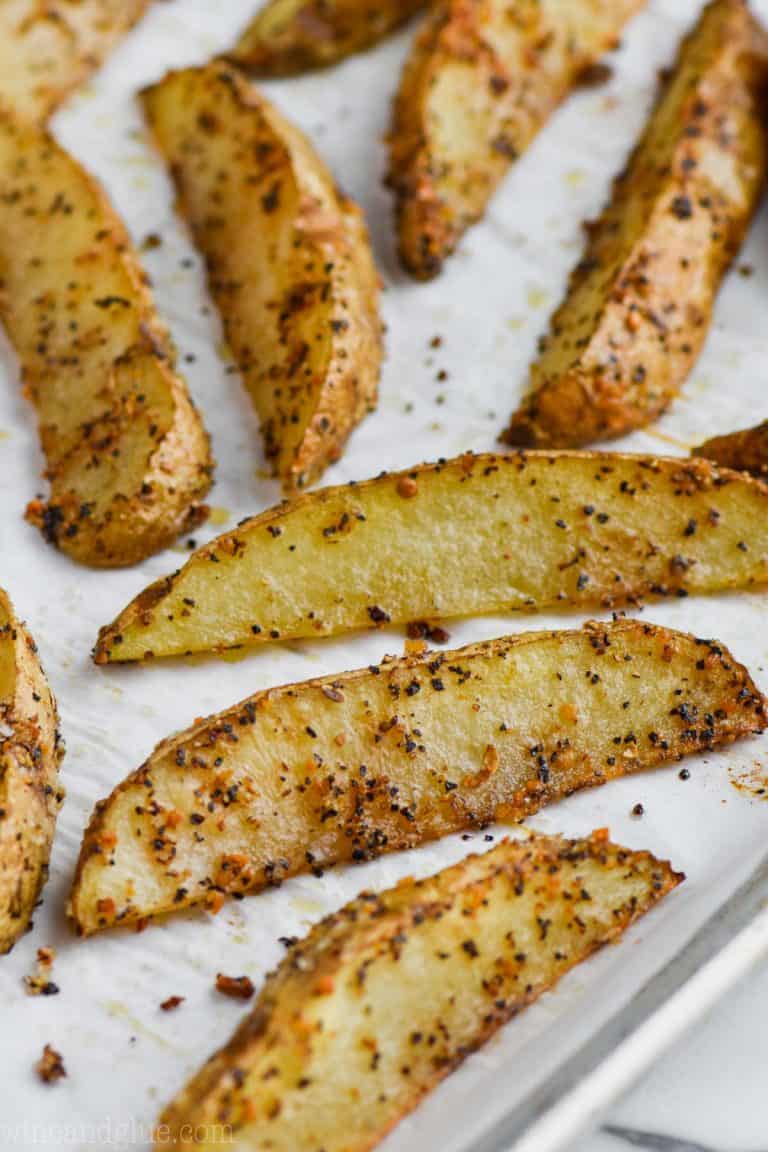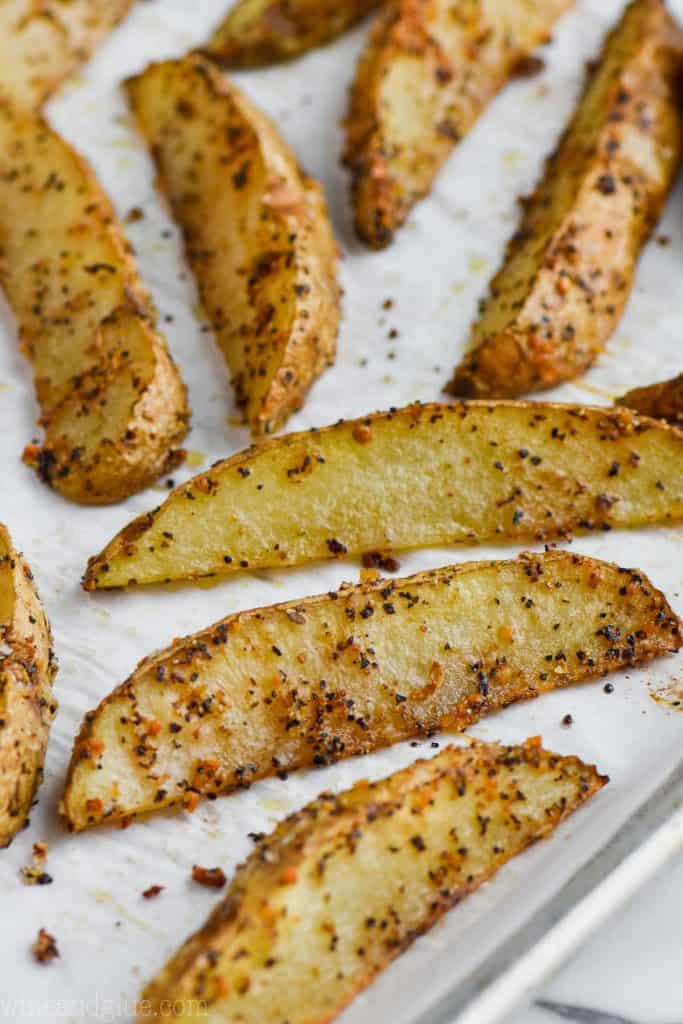 Other Great Seasoning Mixes for Grilling
If you make this grill seasoning recipe or any of my other recipes, please leave me a comment and let me know what you think!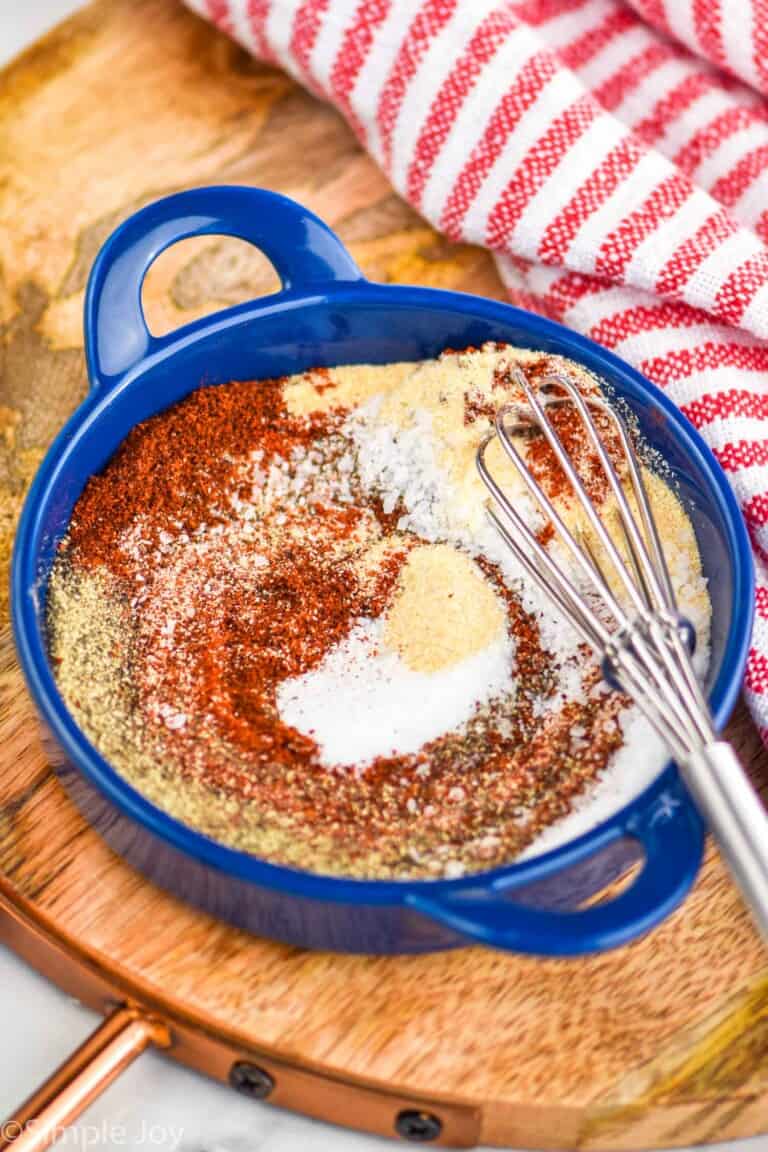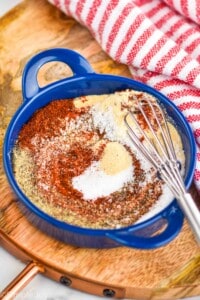 Grill Seasoning
Ingredients
1/4

cup

kosher salt

1

tablespoon

black pepper

1

tablespoon

chili powder

2

teaspoon

garlic powder

2

teaspoon

onion powder

2

teaspoon

paprika
Instructions
Mix all of the ingredients together.

Store in an airtight container in a dark dry place for up to six months.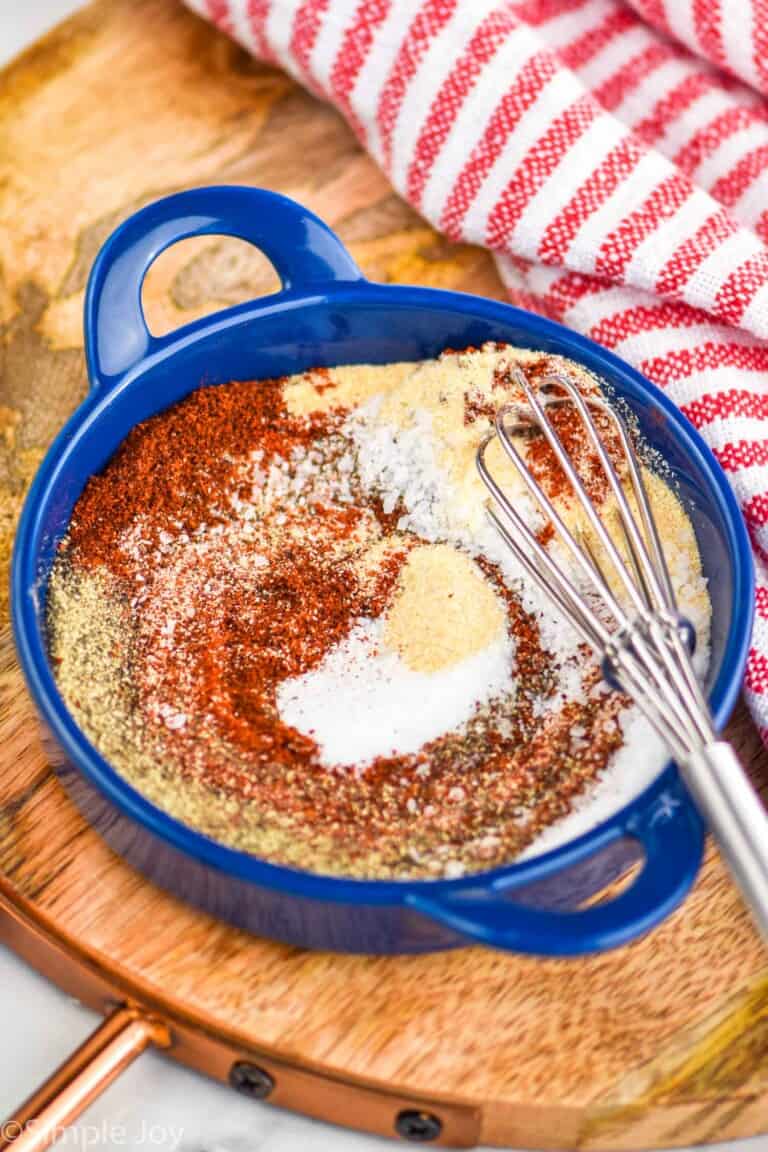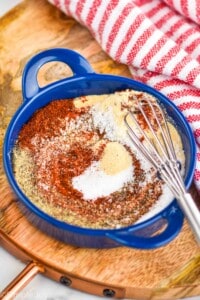 did you make this
Grill Seasoning
you might also like . . .