This Fajita Seasoning Recipe is quick to make and perfect for easy dinners! With this recipe you can make enough for one dish, or make a big batch to keep in your pantry!
This is the best chicken fajita seasoning, try it in my Chicken Fajitas! And find more great recipes to use it in below!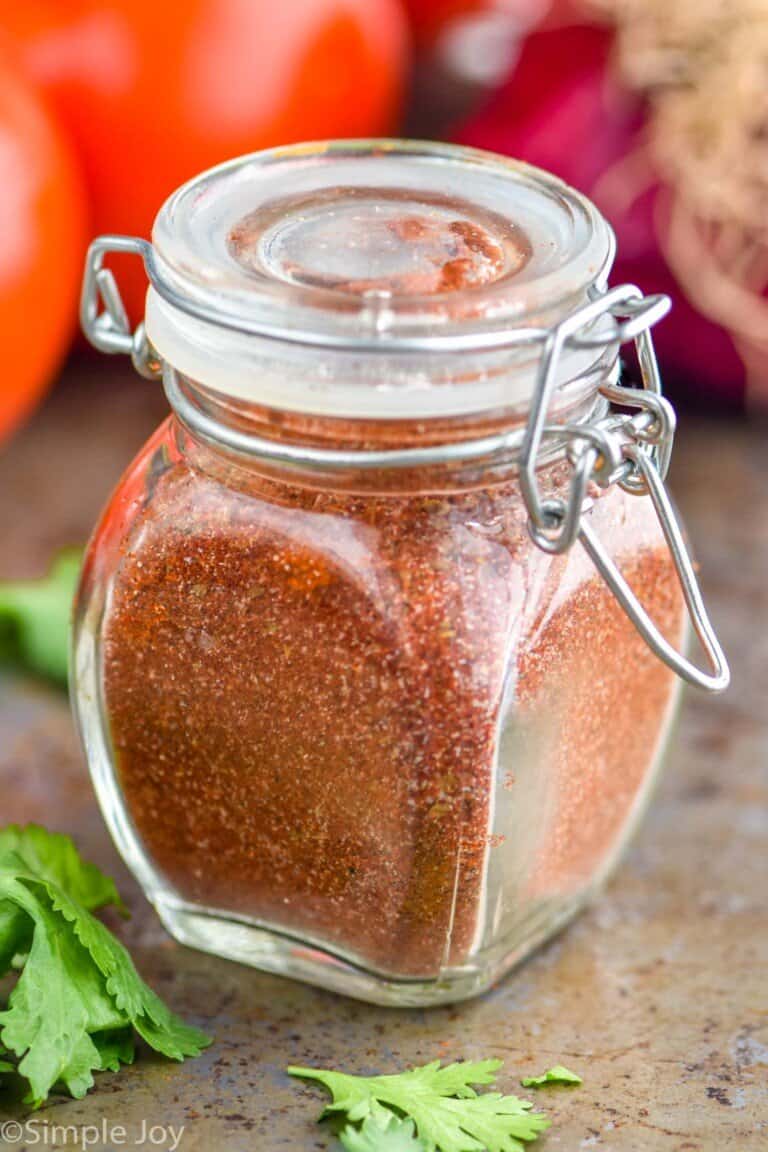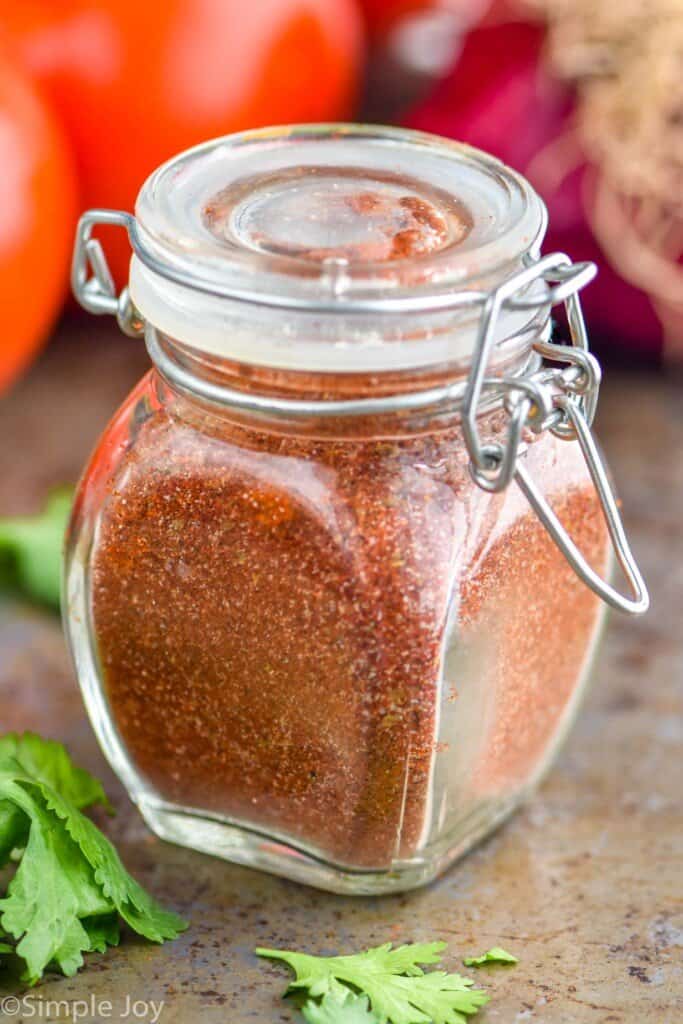 The first time I made fajitas using this recipe, my husband looked at me and said, "Something is different." He immediately tasted the difference between this amazing homemade fajita seasoning and the store bought packet, and he thought the fajitas were way better.
There are just a few simple ingredients needed to make this recipe, and I bet you already have them in your pantry. I love this recipe because you get two different sets of measurements. With the small batch, I'm giving you what you need to replace the packet if it is called for in recipes. Or you have the measurements to make a big batch and always keep it on hand.
Reader Review
My husband was doubtful homemade fajitas would be as good as restaurant, but your seasoning convinced!! We love it!
How to Make Fajita Seasoning
This is a brief overview of how to make this delicious recipe. For the full recipe with all of the measurements, see the recipe card at the bottom of the post.
Choose what size you are making. I always choose to make a big batch (and that is what you will find in the recipe card) and then just use 3 tablespoons of it to replace the packet purchased from the grocery store.
Mix together the spices.
Store it. This recipe can be stored in an airtight container for up to 6 months in a cool dry place.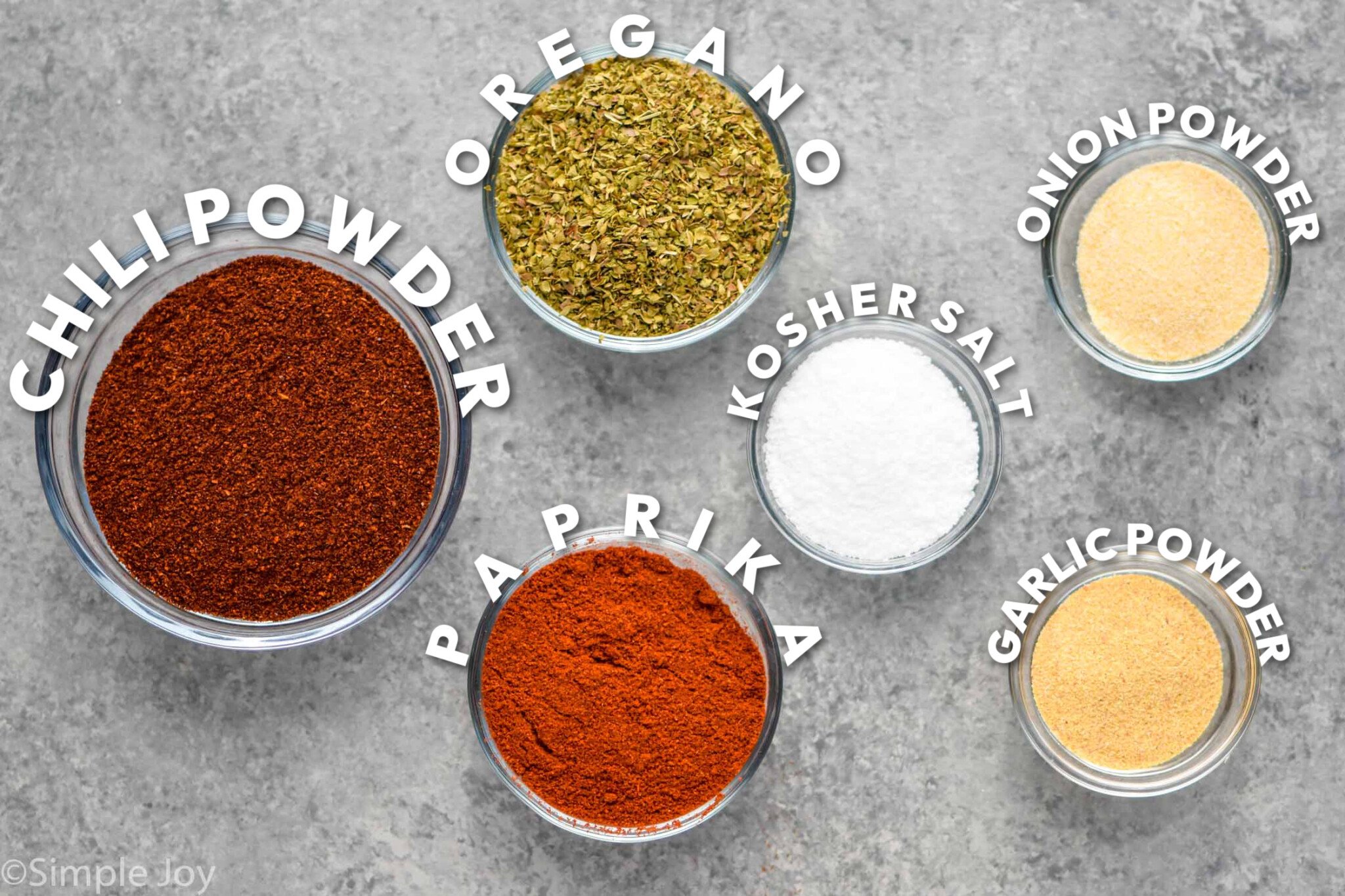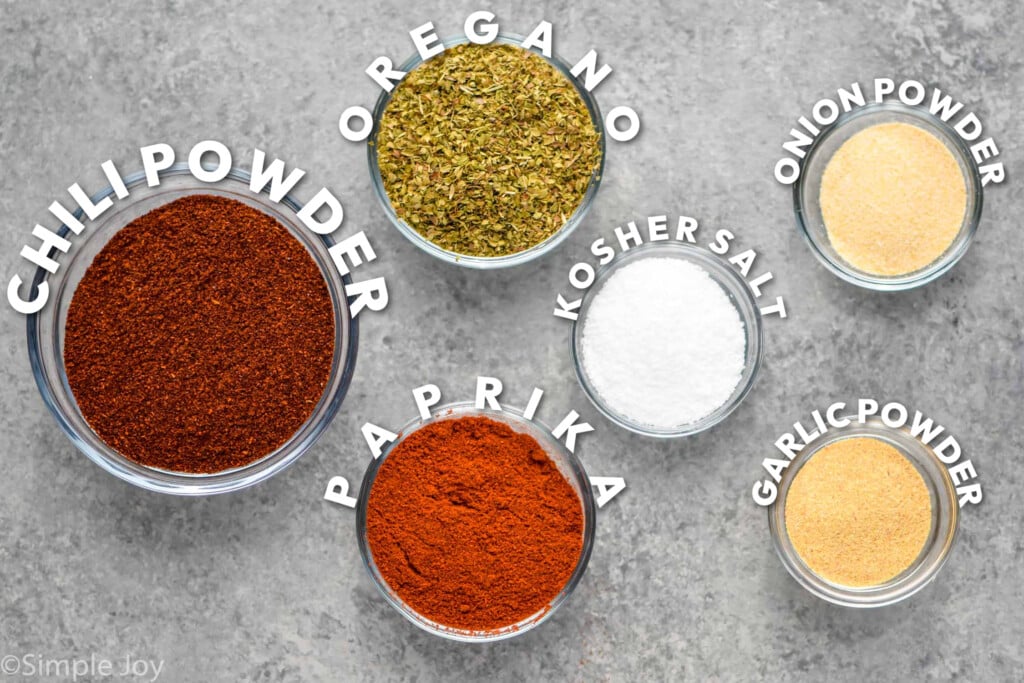 What is in Fajita Seasoning
People make their fajita seasoning all differently, but I was going after the taste you get from a fajita seasoning packet, and based on my family's reviews, this one is even better.
For the full list of measurements, please scroll to the bottom of the post.
Chili Powder comes in both dark and regular. Either one can be used here, it is a matter of personal preference.
Kosher Salt is always my go to when it comes to cooking. If you use table salt, make sure to cut the amount by half to start.
Paprika also comes in different types. We used regular, but if you like smoked paprika, go for it.
Oregano is great in this recipe, and if you grow your own, dry it for the perfect fresh taste.
Onion Powder is the perfect addition and brings that onion flavor while skipping over the texture of actual onions for my picky eaters.
Garlic Powder is a must here, just make sure to grab the powder and not garlic salt.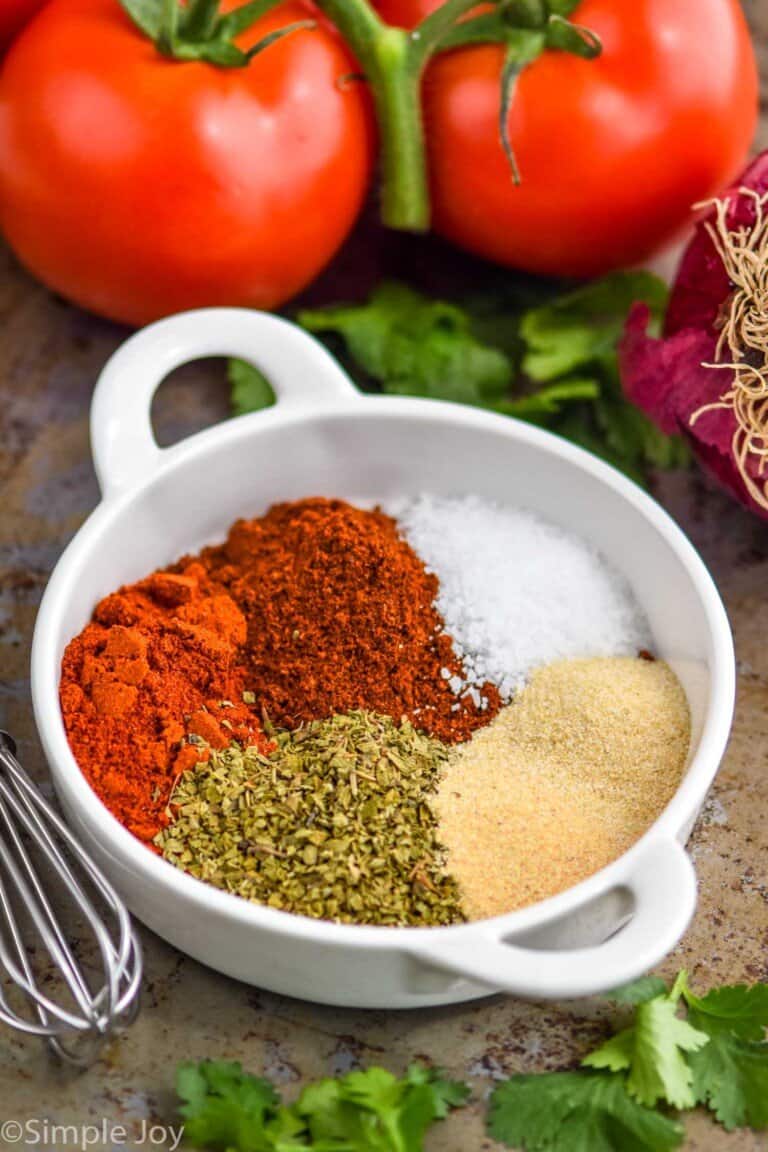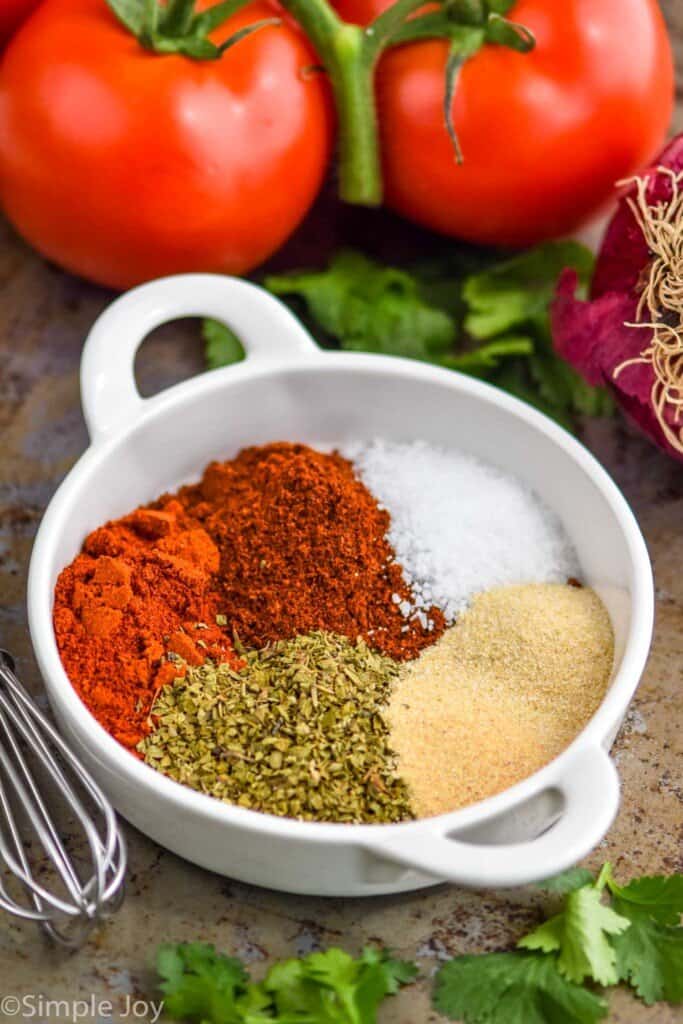 Small Batch Fajita Seasoning
The recipe you find in the recipe card is enough to make 8 batches of fajitas. Once you whip it up, you just use three tablespoons of it per batch. If you would rather test this out with just one batch of fajitas, you will need the following amounts.
1 tablespoon chili powder
2 teaspoons paprika
2 teaspoon oregano
1 teaspoon kosher salt
1/2 teaspoon onion powder
1/2 teaspoon garlic powder
Using Cornstarch
When I originally published this recipe, years ago, I had cornstarch in it. It is great in this because it helps the seasonings bind to the meat while cooking. But that being said, it isn't strictly necessary. I find this revised version works just as great without that added ingredient.
So I will leave it up to you. If you would like in your marinades, add 1 tablespoon of cornstarch to the small batch version of this recipe.
Why Make Your Own Seasoning Mixes
If you go to grocery stores in the United States, there is a whole section full of seasoning packets. You can find everything from spaghetti seasoning to taco seasoning to fajita seasoning.
This recipe isn't meant to be the final word on how to make fajita seasoning. This recipe is meant to replace what you would find in the grocery store. This is a great way for those who like to cook from scratch to use other recipes they find online.
Additionally, making your own seasoning mixes allows you to control the ingredients for particular dietary restrictions like low sodium diets.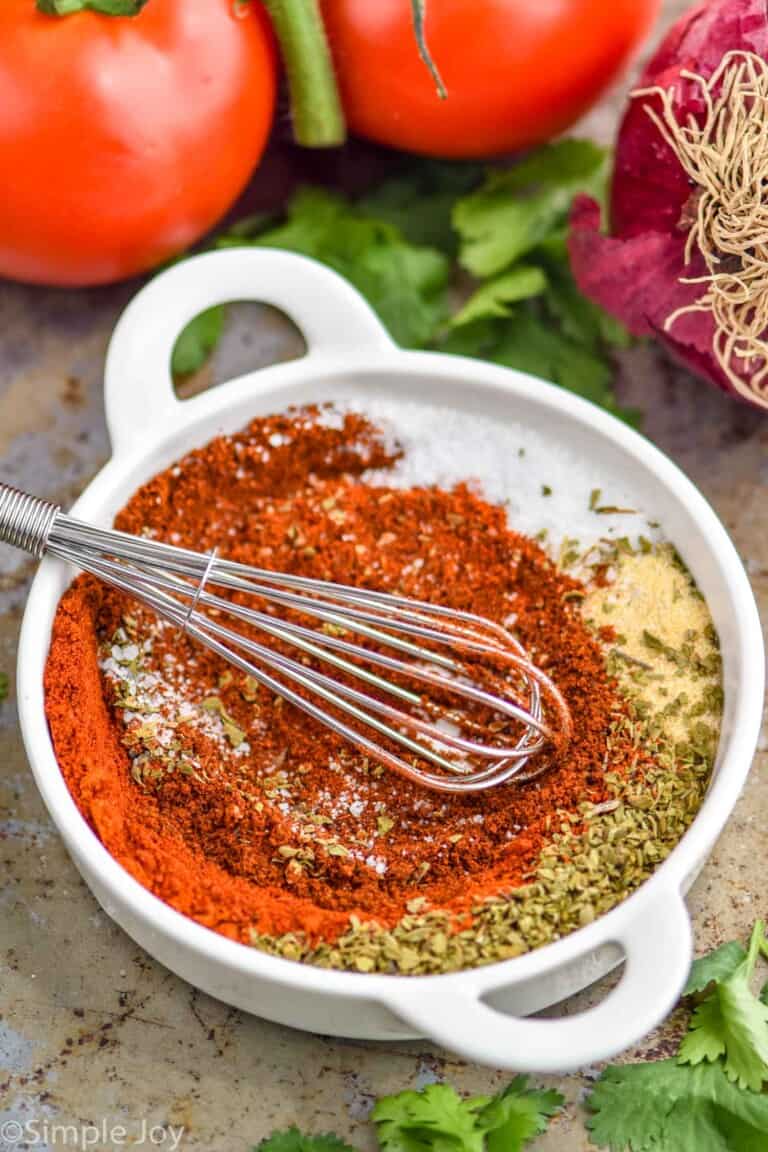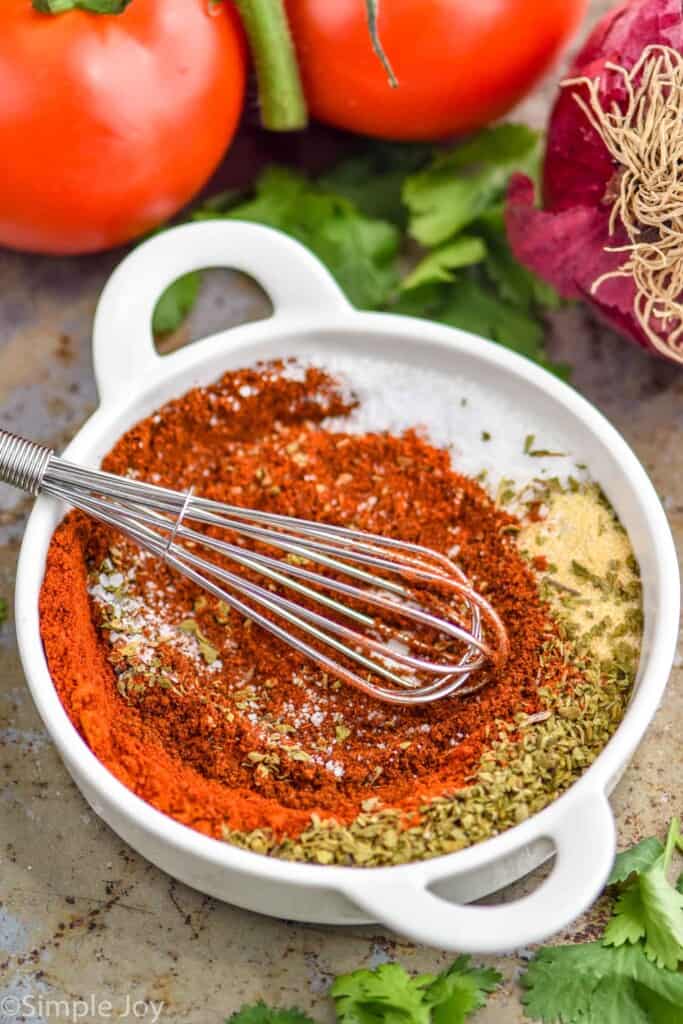 How do you use this Fajita Seasoning Recipe
This recipe can be used as part of a marinade or a sauce that is mixed with meat. Usually I combine three tablespoons of this mix with 1/4 cup olive oil and 1 tablespoon lime juice. With something like skirt steak, you will want to then marinate it for a few hours. When using chicken or shrimp, I typically just toss it all together and cook it in the oven or a skillet.
Steak Fajita Recipe
Steak fajitas are the ideal dinner to make this week. Made with the perfect steak fajita marinade, whip this up the night before for a quick dinner the next day.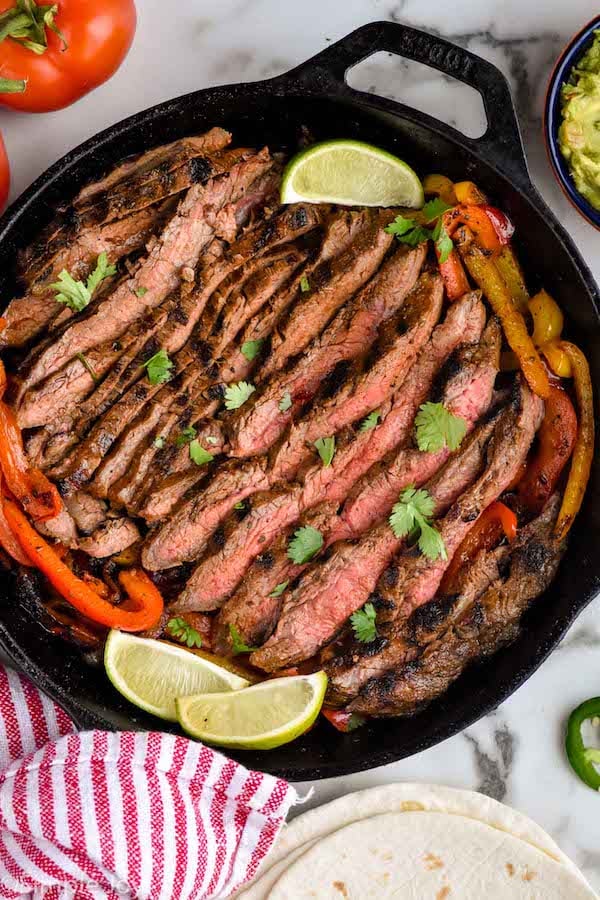 FAQ
Does fajita seasoning have gluten?
Our recipes does not, but you should always double check the spices that you are using, especially if you are cooking for someone with a gluten allergy.
How much fajita seasoning do you use per pound of chicken?
You need three tablespoons of fajita seasoning for one pound of chicken.
Is this spicy?
While spice is a matter of taste, I think the average person would not find this seasoning mix spicy. My kids are pretty spice intolerant, and they love this.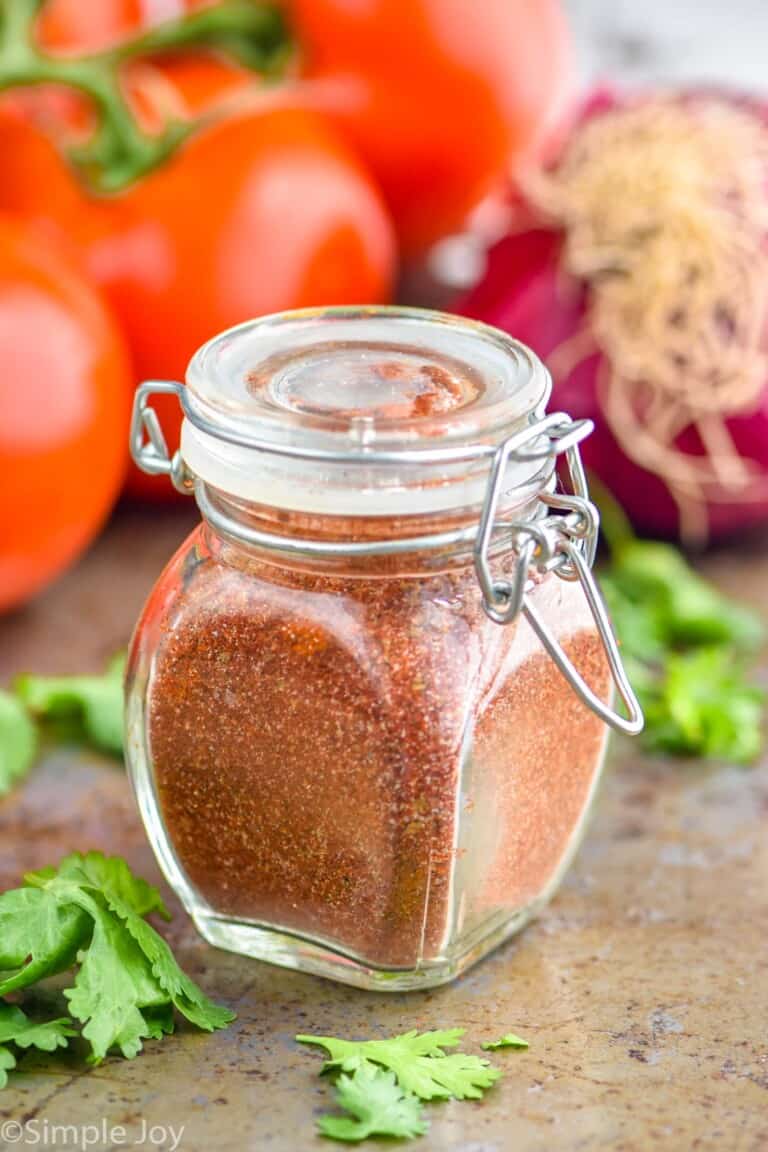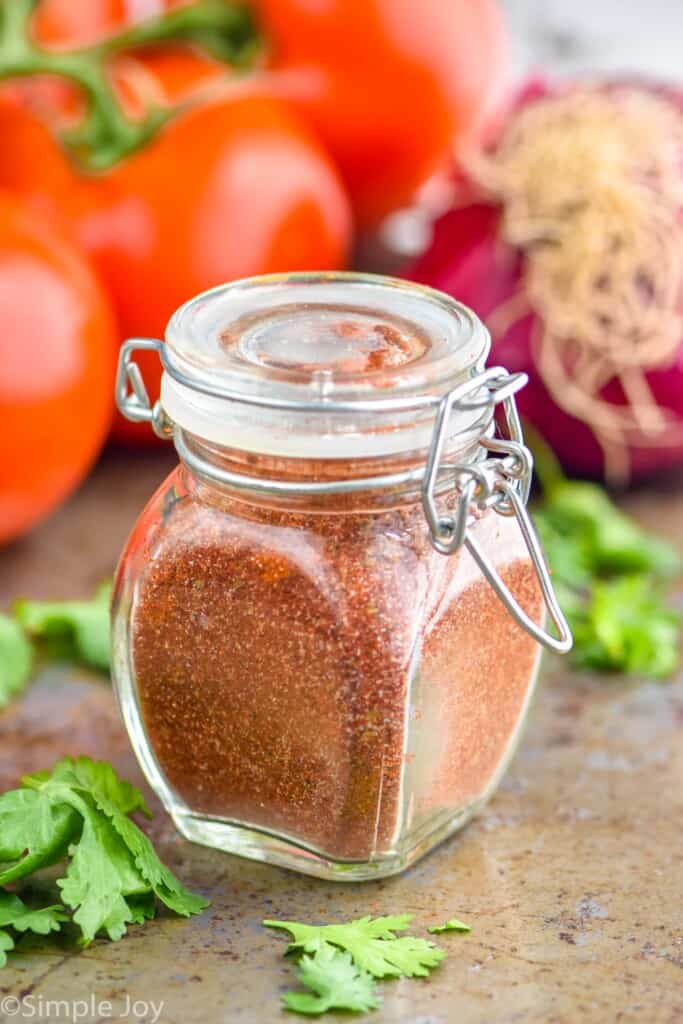 Recipes that Use Fajita Seasoning Mix
I have so many recipes that call for this great fajita seasoning!
If you make any of these recipes, or this fajita seasoning mix, please leave me a comment and let me know what you think!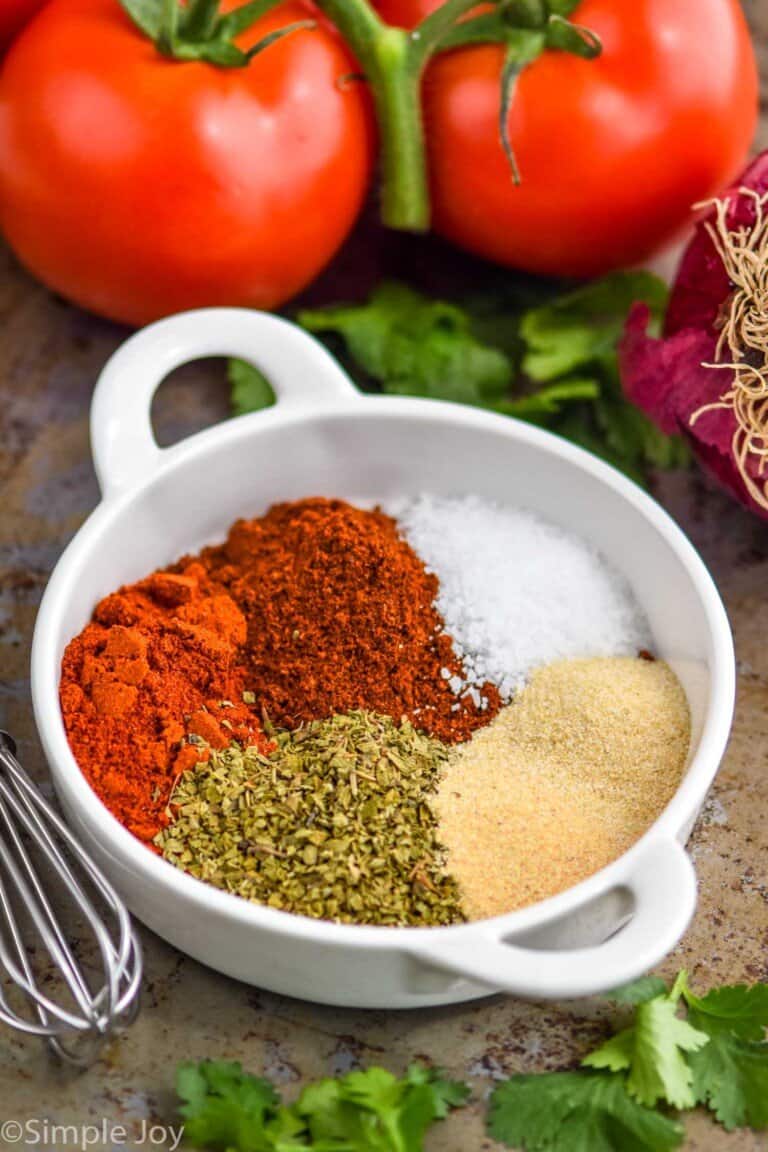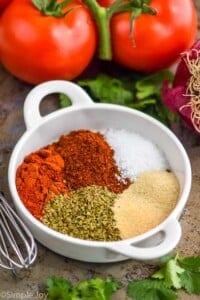 Fajita Seasoning Recipe
This Fajita Seasoning Recipe is so simple to throw together and perfect for making easy dinners even easier!  With this recipe you can make enough for one dish, or make a big batch for lots of recipes!  This is the best chicken fajita seasoning!
Ingredients
1/2

cup

chili powder

1/3

cup

paprika

1/3

cup

oregano

2 1/2

tablespoons

kosher salt

(if you only have table salt, start with half this amount)

4

teaspoons

onion powder

4

teaspoons

garlic powder
Instructions
Combine all of the ingredients.

Use 3 tablespoons in place of a packet of seasoning mix or for one pound of meat. (This recipe makes enough for 8 batches of fajitas. If you would prefer to make just one batch worth, you can find those measurements here: Small Batch Fajita Seasoning.)
Notes
Please note that the video shows using cornstarch in the recipe. The recipe has since been updated and there is a note in the post about this.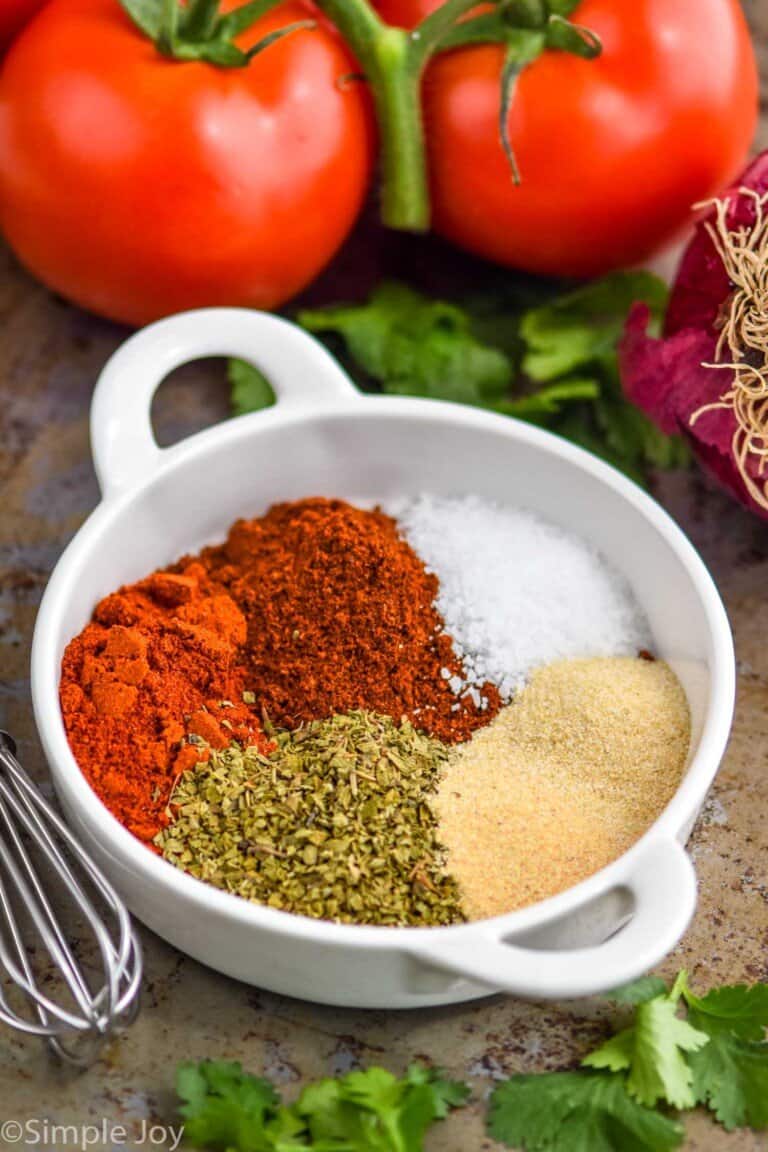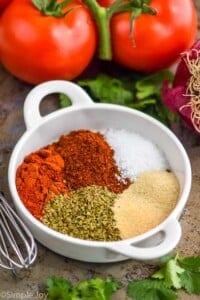 did you make this
Fajita Seasoning Recipe
you might also like . . .
SaveSave
SaveSave