Nutella Ganache Dip | A perfect dip for a bunch or dessert for two!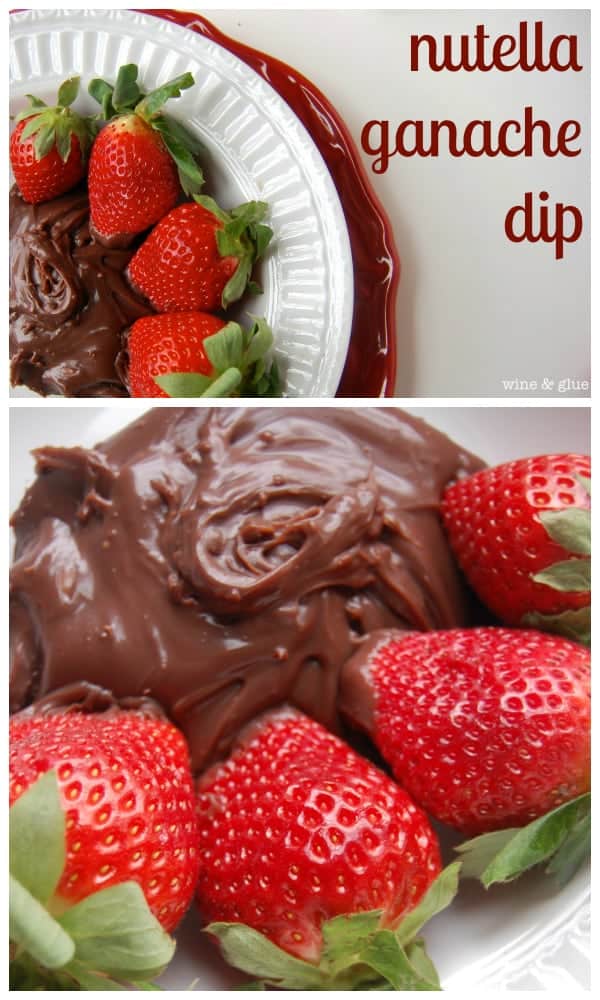 One of the great blessings of my life has been the traveling I have been able to do. I have gone to six countries outside of the United States, and done countless traveling within the US.
The trip to end all trips though? My honeymoon.
Nathan and I went to Europe on a three week vacation that included a week in Southern Italy laying on the beaches and visiting the city where my grandmother was born, a few day stint in Rome where we saw SO MUCH so fast, and a week in London where we fell in love with the city and contemplated moving there.
Such an amazing trip.
And honestly, if I hadn't already known that I had married the perfect man, that trip would have cemented it for me. Three weeks with a tight budget and no set in stone plans in foreign countries has the potential to be disastrous.
But our honeymoon was perfect.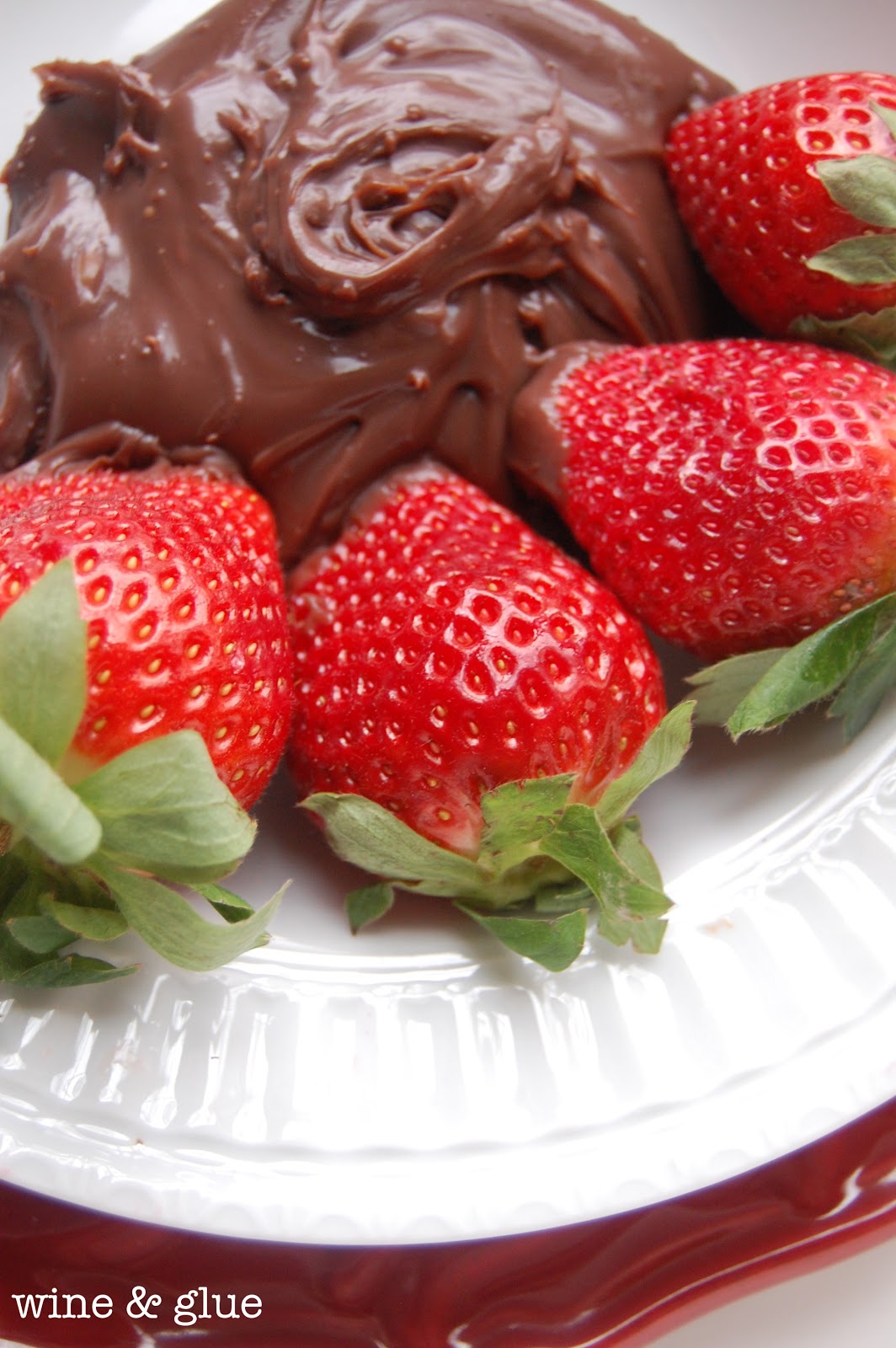 At least 92% of the perfection of our honeymoon can be attributed to my amazing new husband. His go with the flow attitude has served us very well in life, and that certainly was true when we arrived in 90 degree Rome carrying heavy loads on our backs, no place to go, feeling disgusting from the train, and I was 100% certain that I had caught some life threatening illness on the train and I needed a shower and a private toilet IMMEDIATELY.
Or when we rented a car in London so we could drive to Oxford, and Nathan quickly adapted to driving on the wrong side of the car on the wrong side of the road with a stick! All the while I gazed out the window at the countryside and snapped pictures.
Or when I had a meltdown outside the Tower of London about changing my last name, and Nathan just calmly reassured me, made me feel at ease, and helped us carry on with our day.
(Seriously. Did I marry an amazing man, or what?)
So if 92% of the perfection of the European Honeymoon was Nathan, what, you ask, was the other 8%?

The FOOD!
I'm a foodie through and through. Food is how you heal broken hearts, show people that you love them, and generally enjoy life, right? Right!?!?!?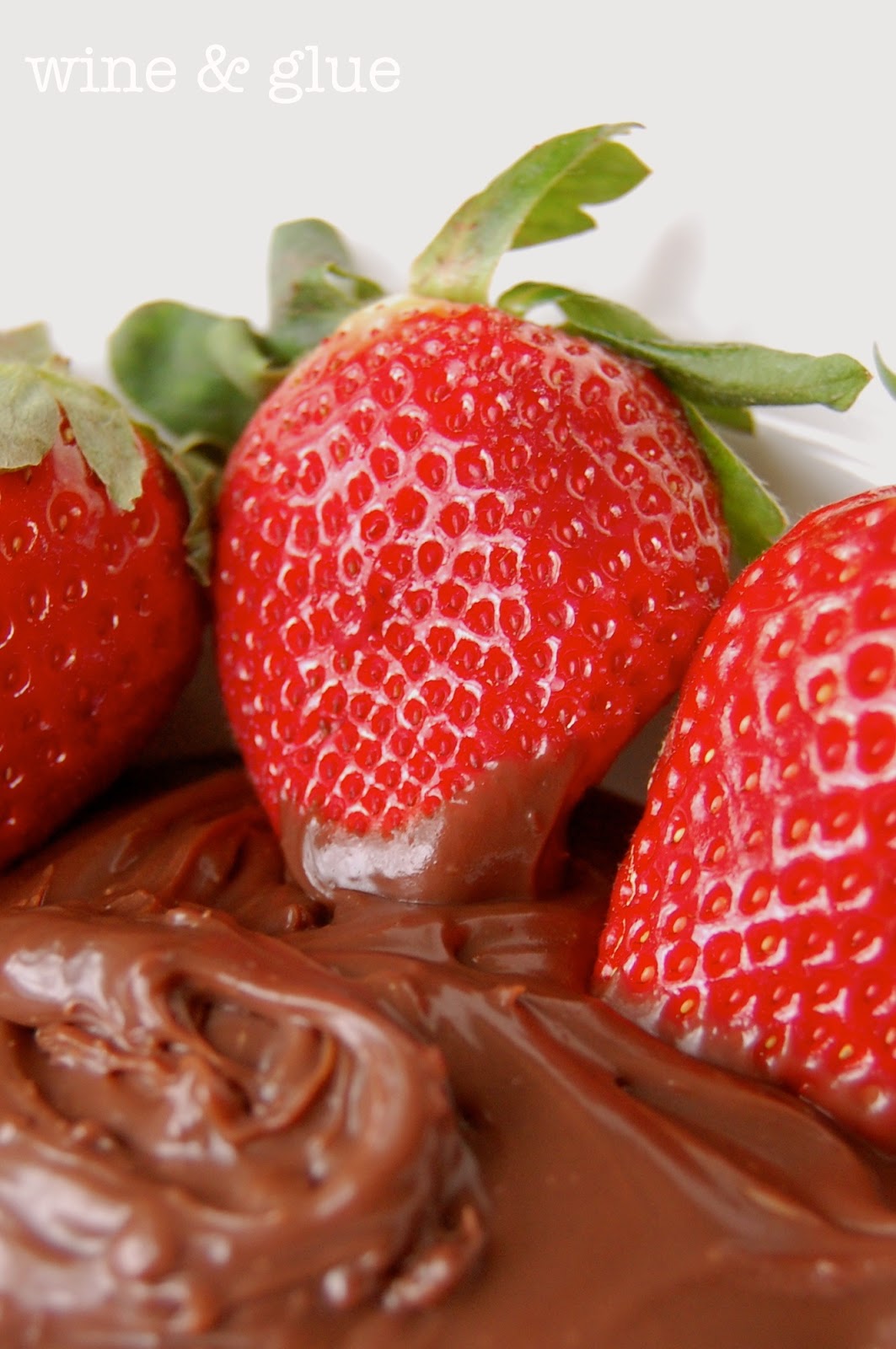 So the food in Europe was aHmazing! (Say that in your best Valley Girl, and we'll be on the same page.) On the top of my list of amazing foods was the Nutella. I mean, I had had Nutella before, but I think the love affair really began on my honeymoon.
Nutella and I are a match made in heaven. I love it's creamy chocolatey deliciousness with it's hint of hazelnut flavor. It loves the way I find it irresistible and can eat it by the spoonful.
This recipe for Nutella Ganache Dip could not be easier, or more perfect for a Valentine's Day at home with two overtired overworked very in love parents of small children. It was the happy little accidental love child of another recipe that will be showing up soon. Serve it with strawberries, graham crackers, apples, or a spoon.
And Nathan, Happy Valentine's Day.
I love you more than Nutella.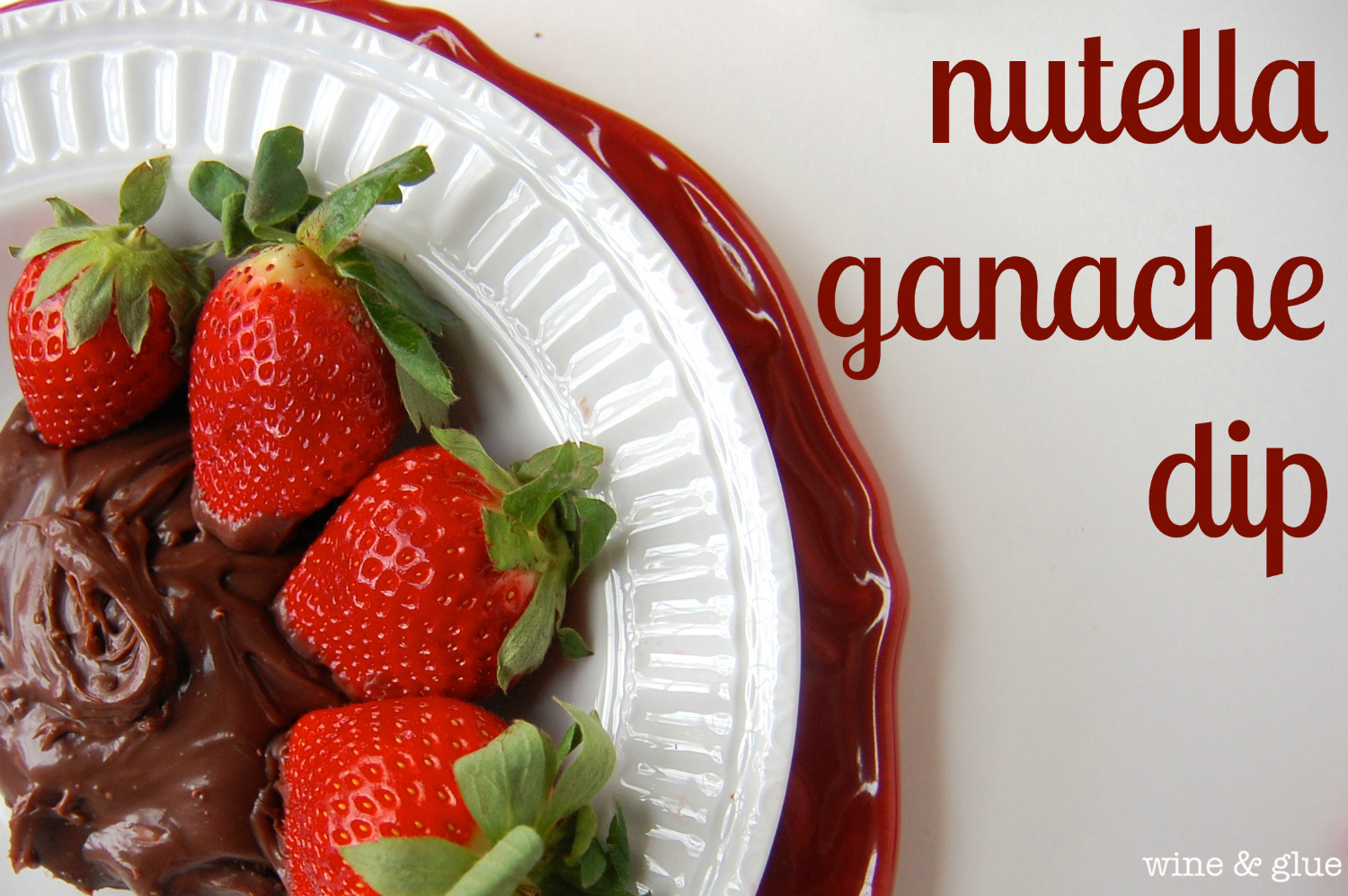 Nutella Ganache Dip
1/4 a cup semi-sweet chocolate morsels
3/4 a cup Nutella
half pint heavy whipping cream
Heat the heavy whipping cream over medium heat and bring to a boil.
Pour the whipping cream over the chocolate and Nutella in a heat proof bowl. Note: It works best for the chocolate morsels to be on top of the Nutella.
Stir the whipping cream into the chocolate gently for two minutes, to melt the chocolate. Note: Mine looked mostly combined after about two minutes, but required some whisking to further melt the morsels and make it a smoother consistency.
Pop it into the refrigerator until it sets, about four hours.
Enjoy!
Looking for another way to show the Nathan in your life how much you love them?