Oatmeal Rolo Bars! Soft, chewy, delicious, and easy to make!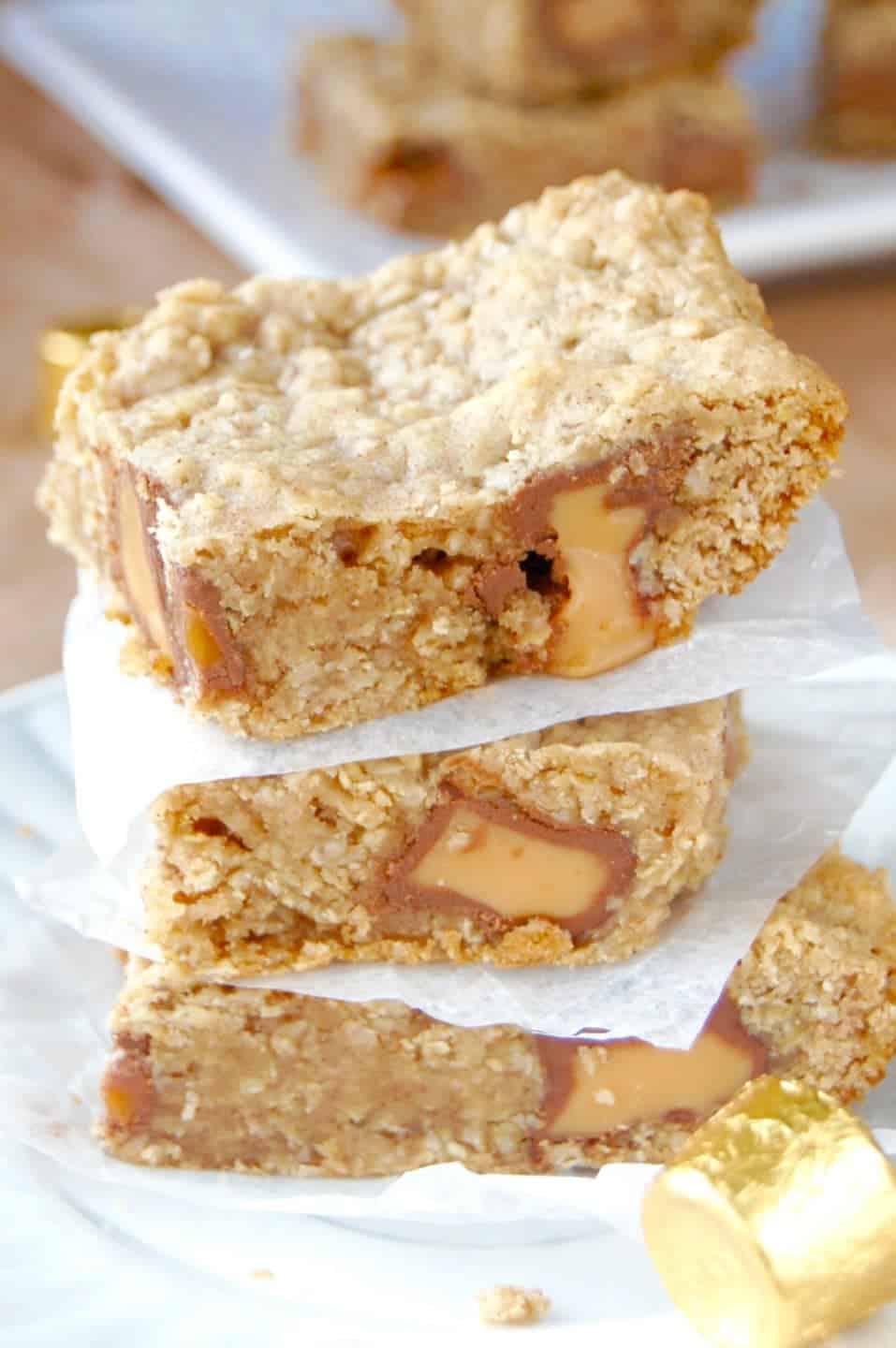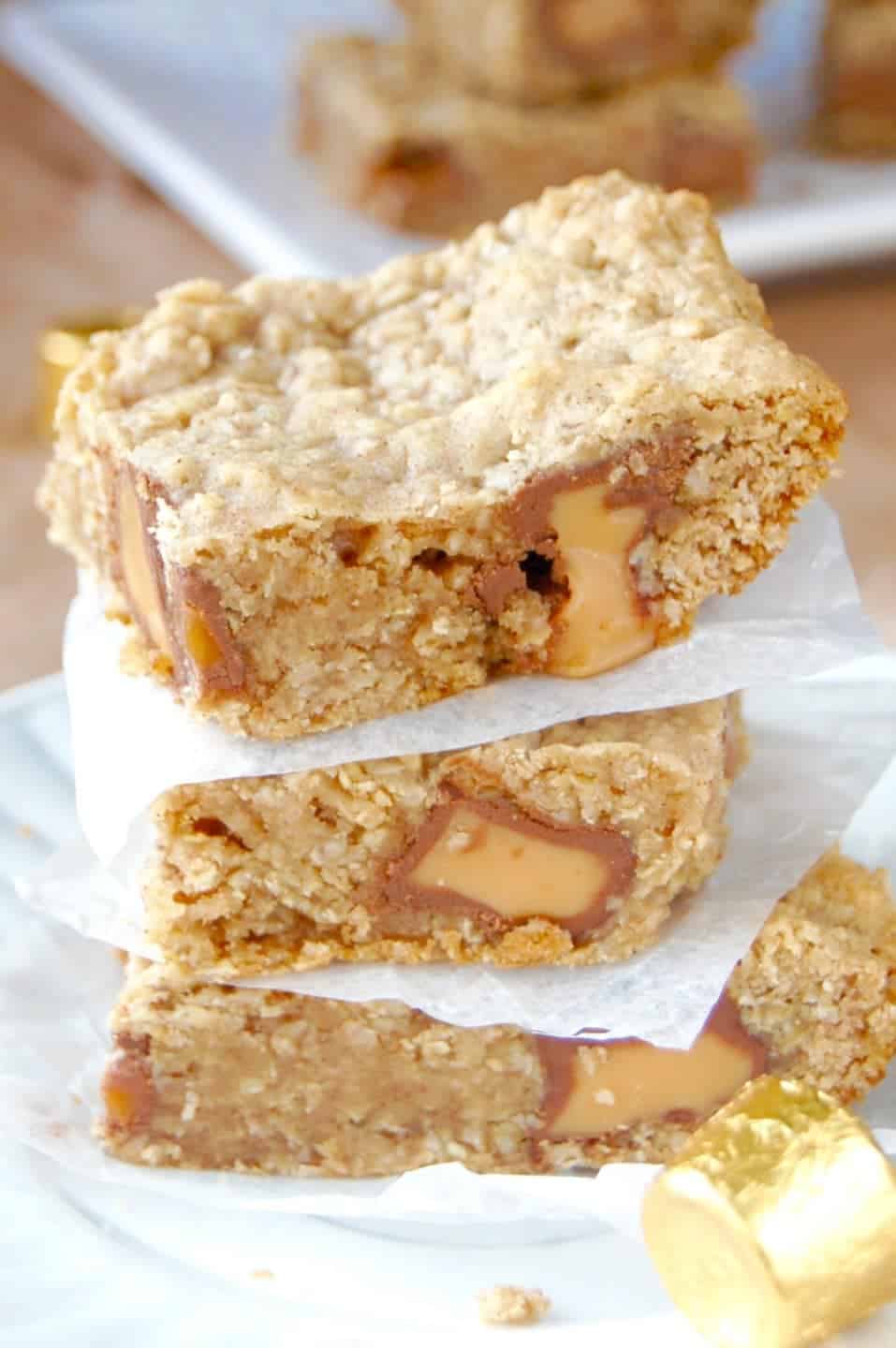 Okay.
Can we talk tv for a minute?? I am kind of obsessed with allllllllll the new fall shows.
Recently, I asked on my Facebook page what shows people were most looking forward to. I got so many great responses, but I was kind of horrified to see . . . that I was looking forward to almost Every. Single. Show listed!!
EEEEEK! TV obsessed much??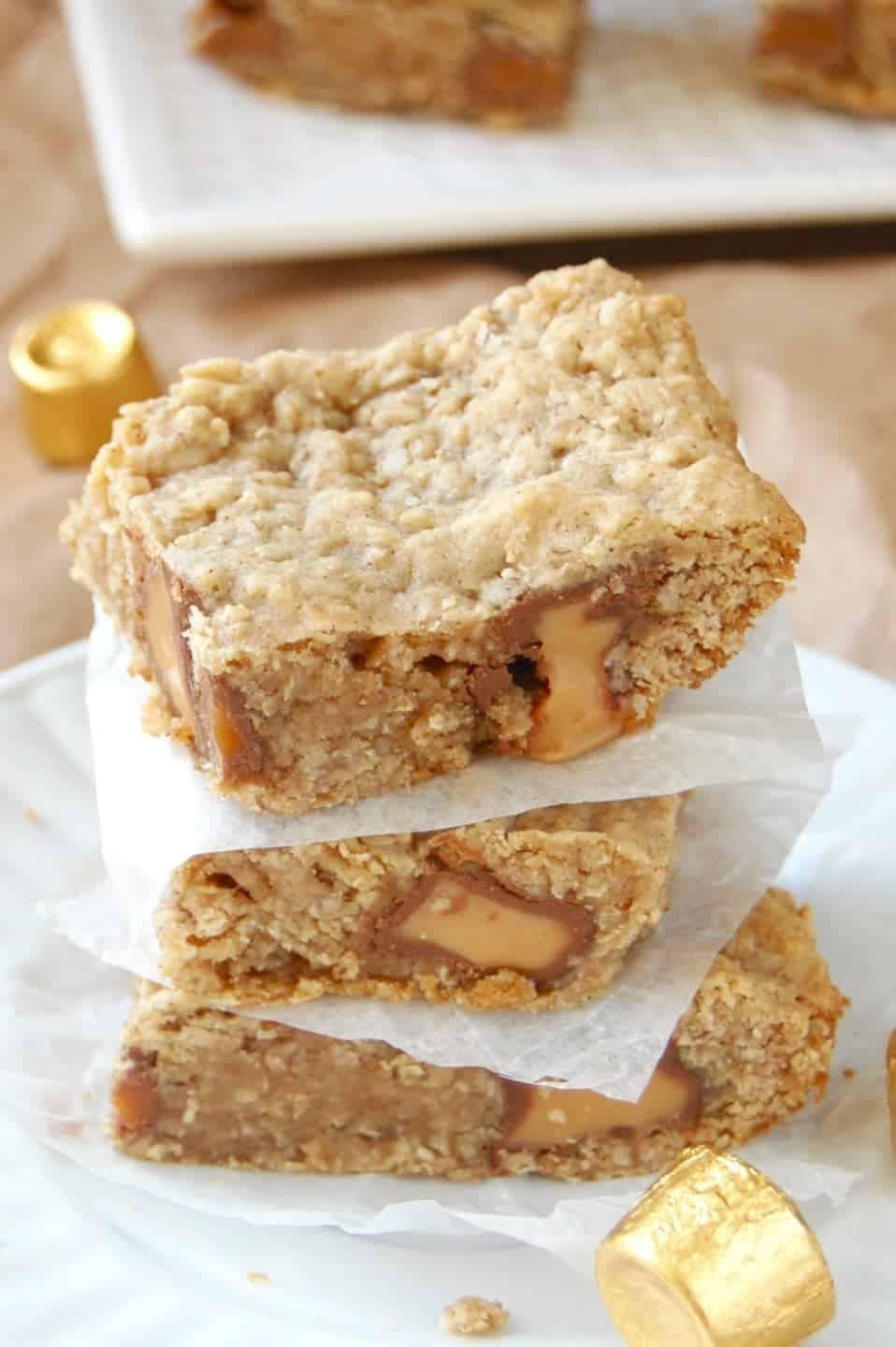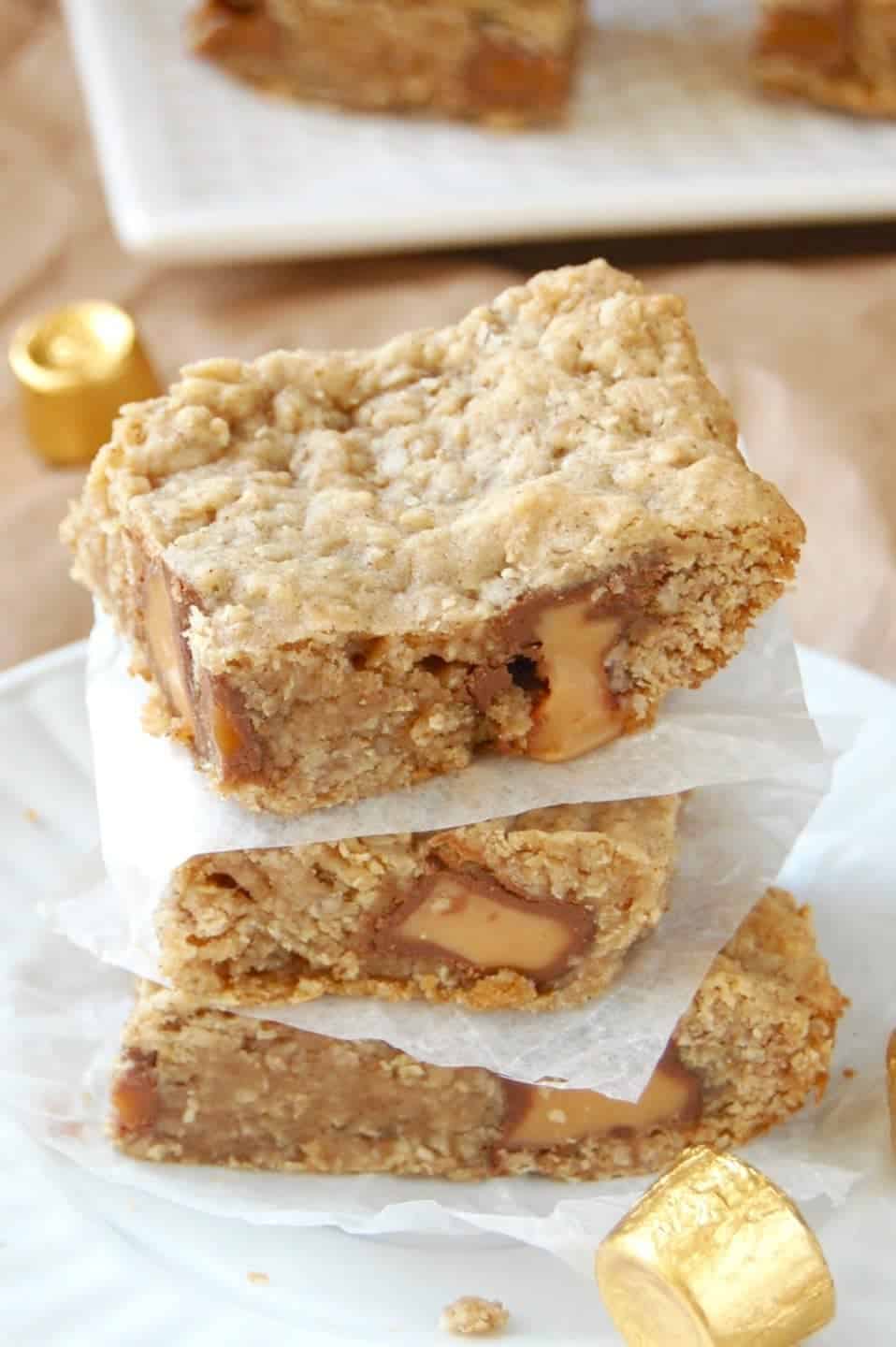 Okay, but let's not focus on my need for a twelve step program for the TV Addicted.
Let's instead focused on all the great TV that is on right now!!
Most anticipated show each week:  Scandal! (I may or may not have had a politically related dream the other night . . . )
Show that gives the best laughs each week:  Big Bang Theory. I love a show that can keep going season after season and still totally delivers.
Crime drama that has me totally sucked in:  Elementary. I love it! I think it is so well written.
Best new show:  Brooklyn Nine Nine. Okay, to be fair, I am not one to try on a whole bunch of new shows. But I did try this one, and it is super funny.
Okay, there are a TON of other shows that I could talk about, but really I don't want to give the impression that all I do is watch tv . . . I swear I've read some books lately . . .
Quick! Tell me your Fall TV Love Story so I don't feel so alone in my obsessions!
Guess what else I'm obsessed about? These Oatmeal Rolo Bars! They are amazing when they are fresh out of the oven, and irresistible the next day. And they are also super easy to make!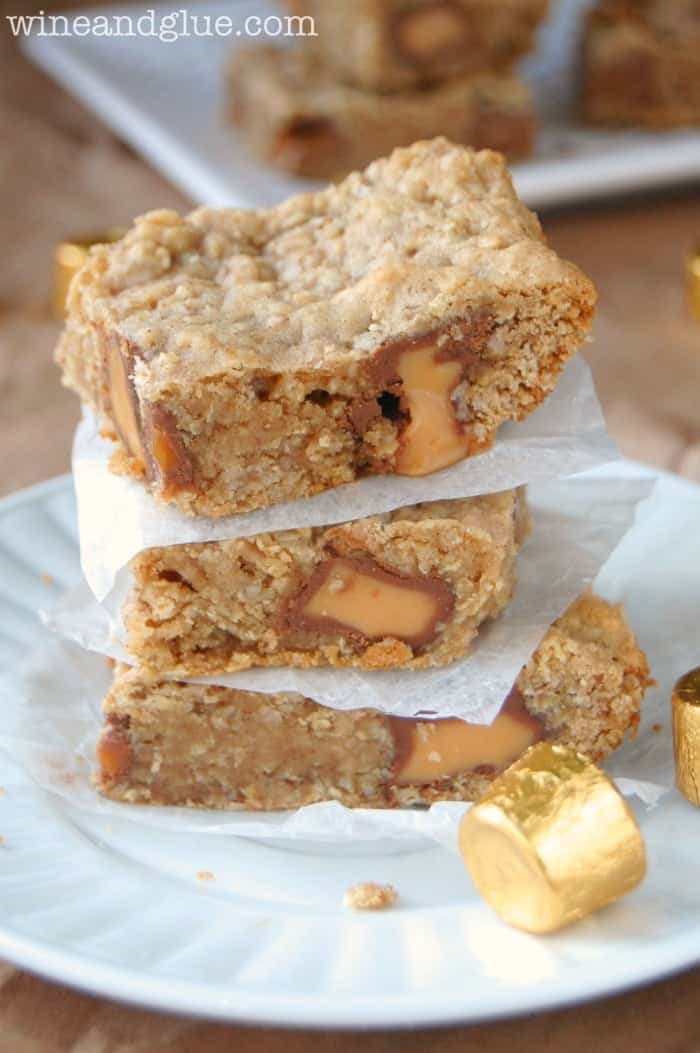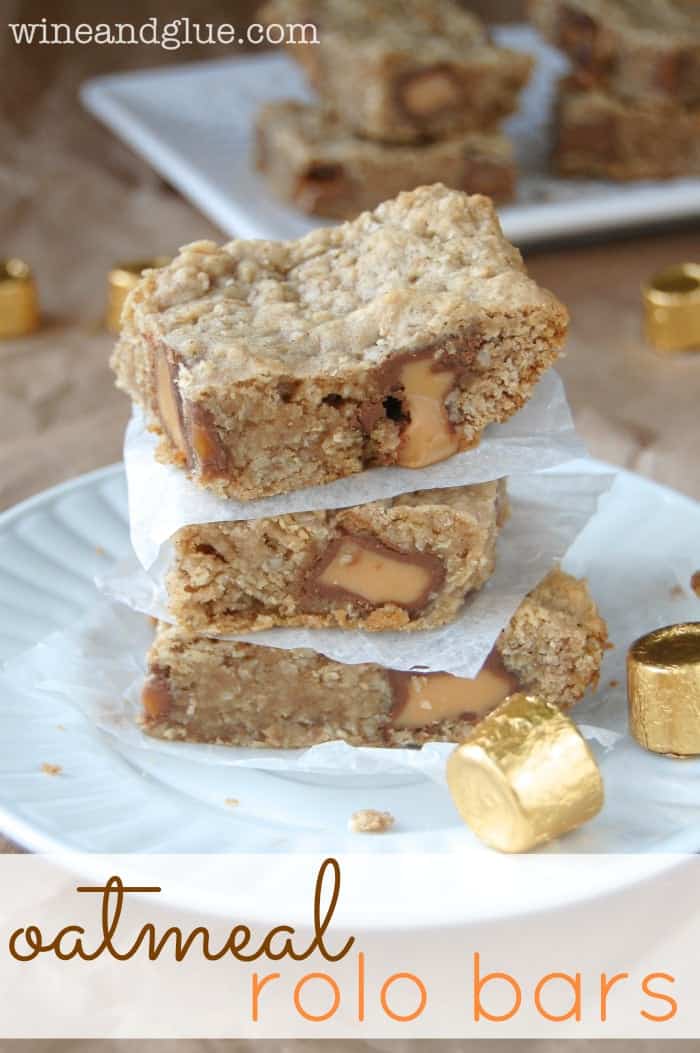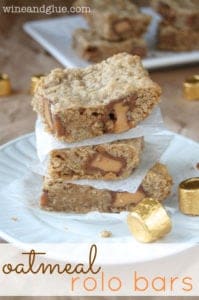 Oatmeal Rolo Bars
Ingredients
14

TBSPs

of unsalted butter

1 3/4 sticks, softened

3/4

packed brown sugar

1/2

cup

granulated sugar

2

eggs

1

tsp

vanilla

1 1/2

cups

flour

1

tsp

cinnamon

1

tsp

baking soda

3

cups

of quick cooking oats

1

cup

rolos
Instructions
Preheat your oven to 350 degrees and lightly spray a 13 by 9 inch pan with cooking spray and set aside.

In a large bowl, beat together the sugars and the butter until fully combined, light and fluffy.

Add the eggs and vanilla and continue beating until fully combined.

In a separate large bowl, combine the flour, baking soda, and cinnamon. Whisk together until fully combined.

With the mixer set to low, slowly add the flour mixture, pausing to scrape down the sides, until the mixture is fully combined.

Slowly add the oats and mix until combined.

Divide the dough in two. Put half of the batter into the bottom of the pan, top with the rolos, spreading them evenly over the whole base, and then top with the rest of the dough, doing your best to make sure it is all even.

Bake for 20 minutes, or until the edges of the bars are lightly golden.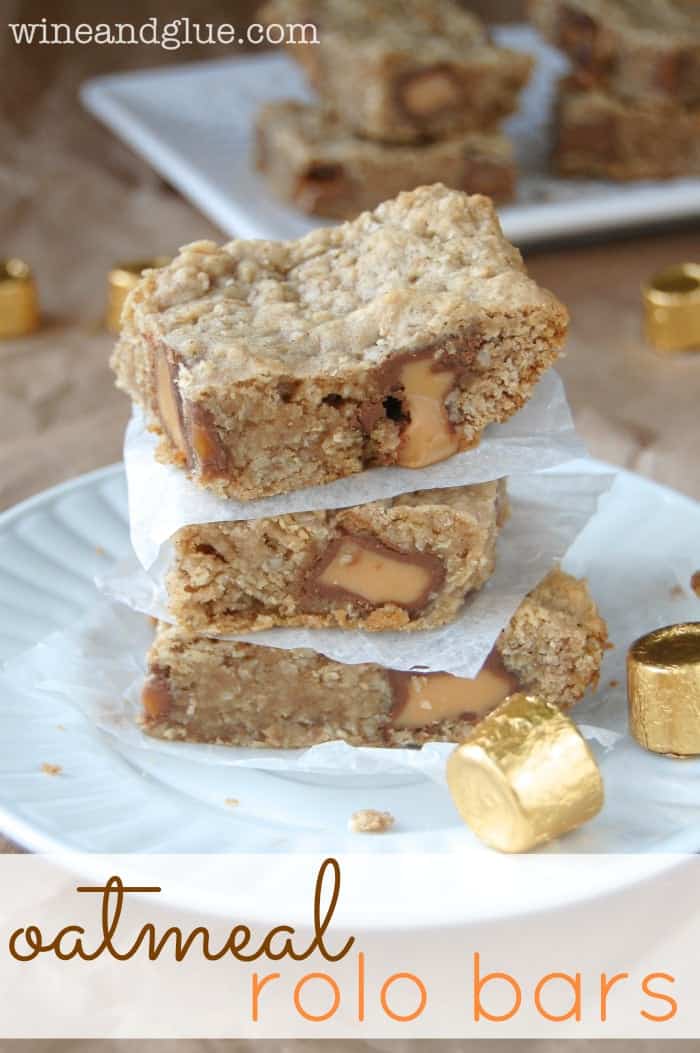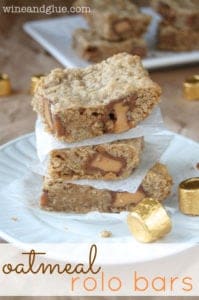 did you make this
Oatmeal Rolo Bars
Looking for more great bar recipes?
Sugar Cookie Cookie Butter Bars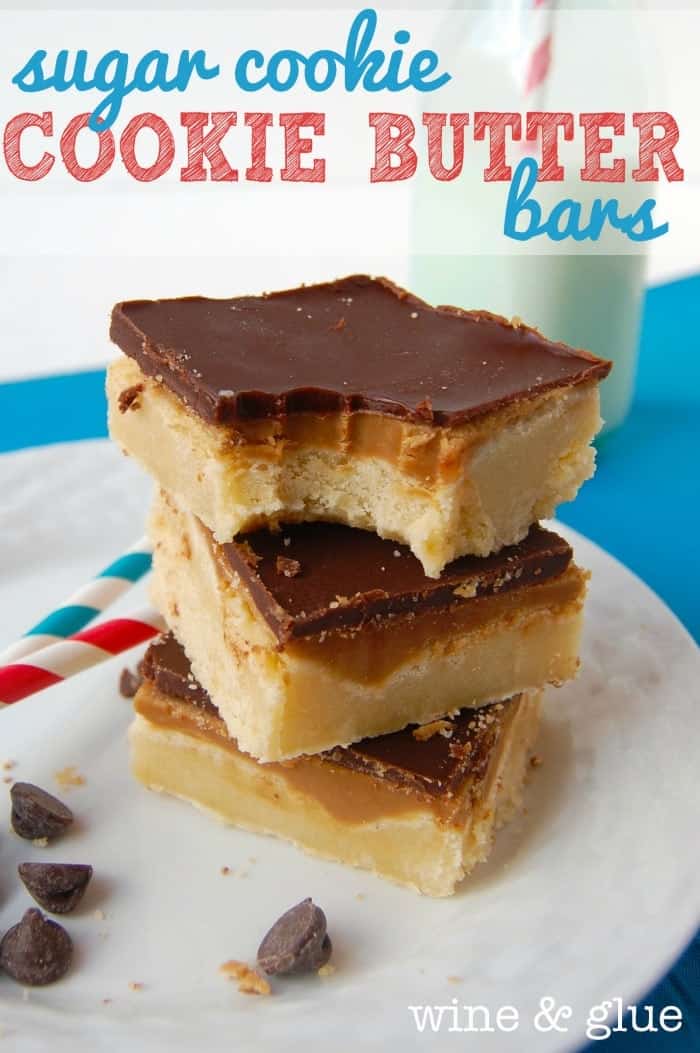 Very Vanilla Cookie Bars
Candy Corn Cream Cookie Bars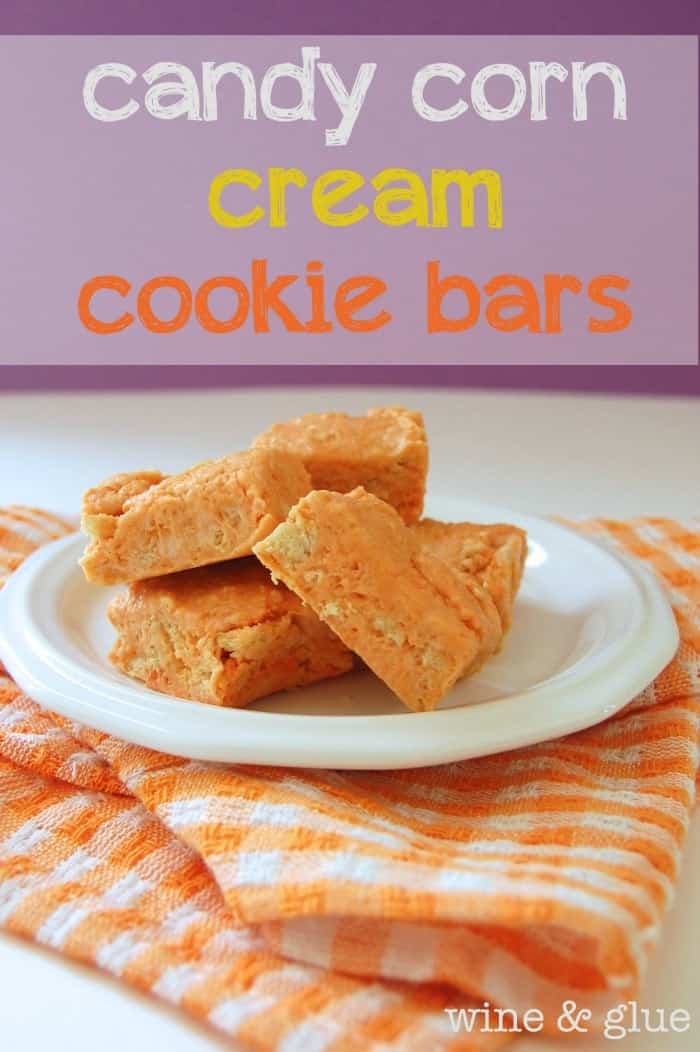 Mint Chocolate Brownies