This Peanut Butter and Jelly Smoothie is such a perfect after school snack! Fills the kiddos up without being packed with sugar!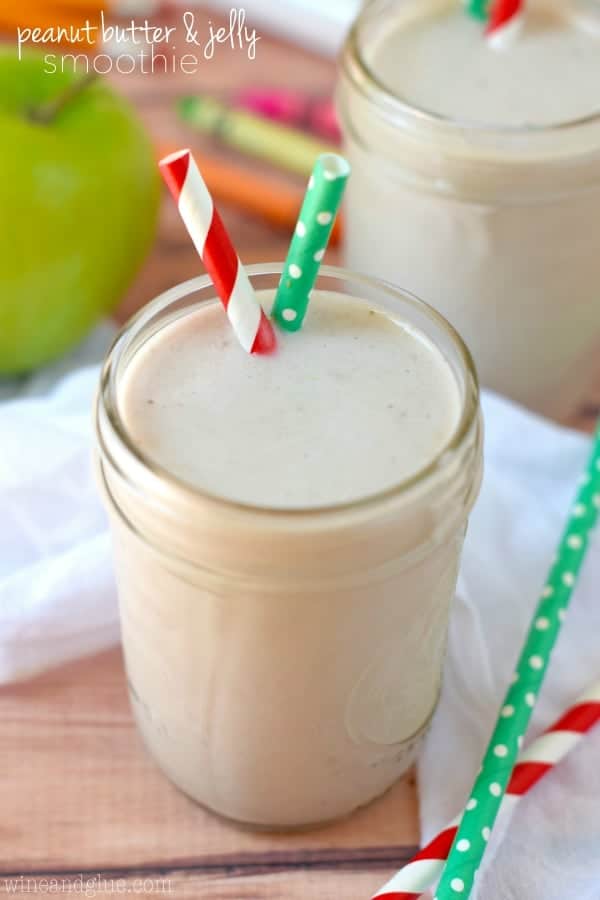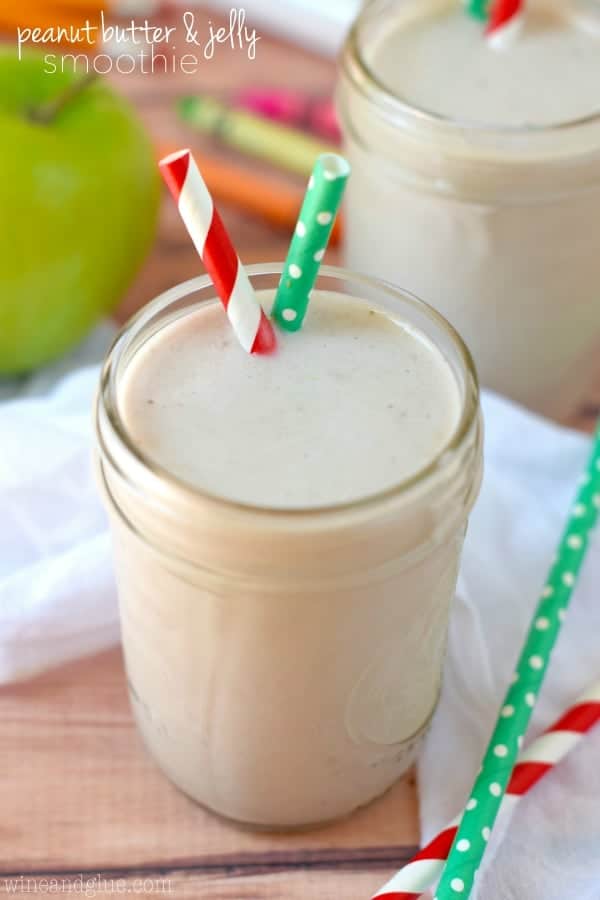 I'm sort of in disbelief that school is starting up again soon. And I'm all over the place emotionally about it. One minute, I'm like, "OMG. Can I drop them off at school NOW?!?!?!" and the next minute I'm crying, and snuggling two very confused children as I weep about them getting older and the end of summer and them leaving me.
I swear I'm not pregnant.
Okay, so have you checked out Deborah from Taste and Tell's book about smoothies yet?? It is called Best 100 Smoothies for Kids and it is jam packed with just about every flavor of smoothie you could imagine. Better yet, she makes them nutritious and without extra sugar.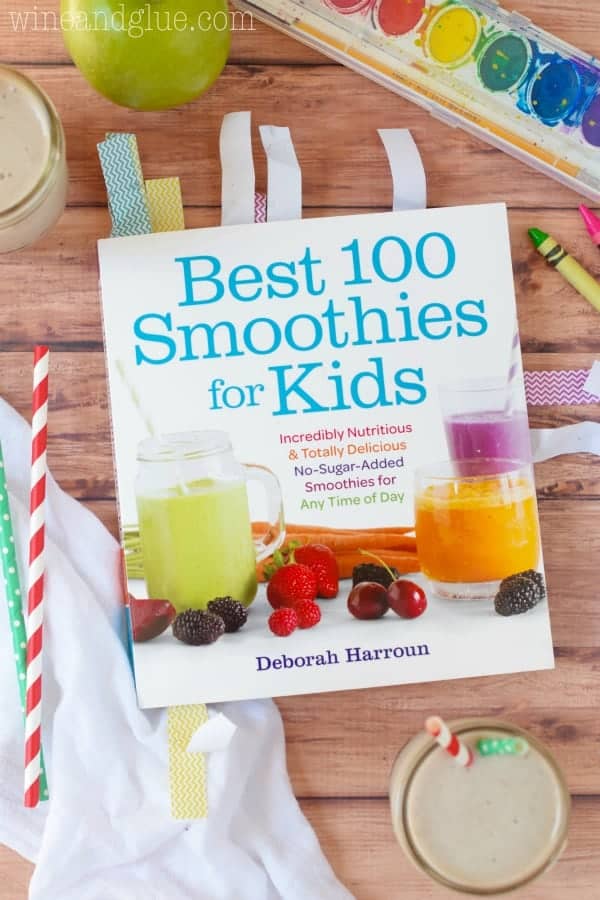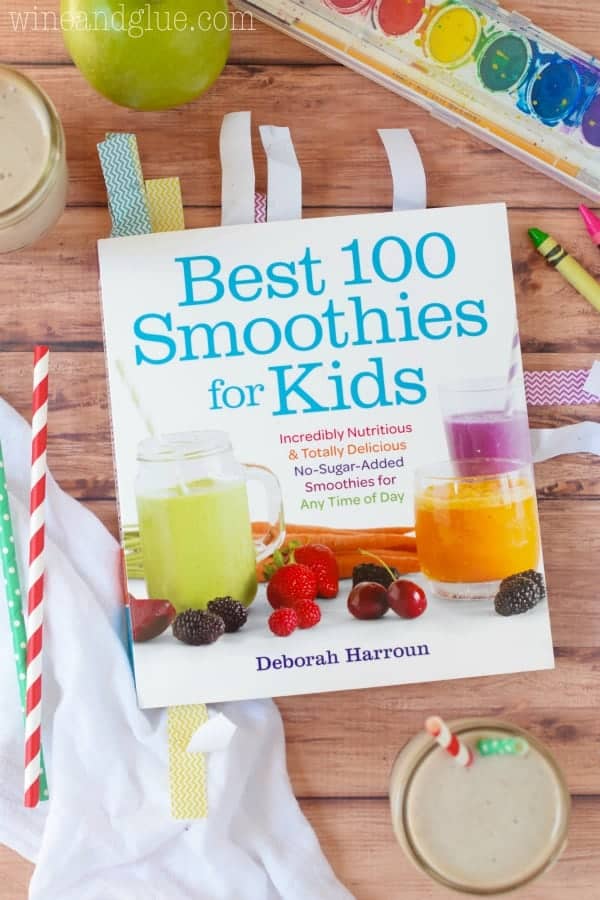 Do you love how ragged my copy of the book looks? Sigh. When I do book reviews  . . . I want to do a good job. And obviously I want to present the book in the best (most accurate) light possible . . . but then my kids got a hold of the book. They put little stickies all over the book marking all the smoothies they want me to make for them. So . . . . this is what I can show you.
I tried a bunch of the smoothies.
Strawberry Peanut Butter Smoothie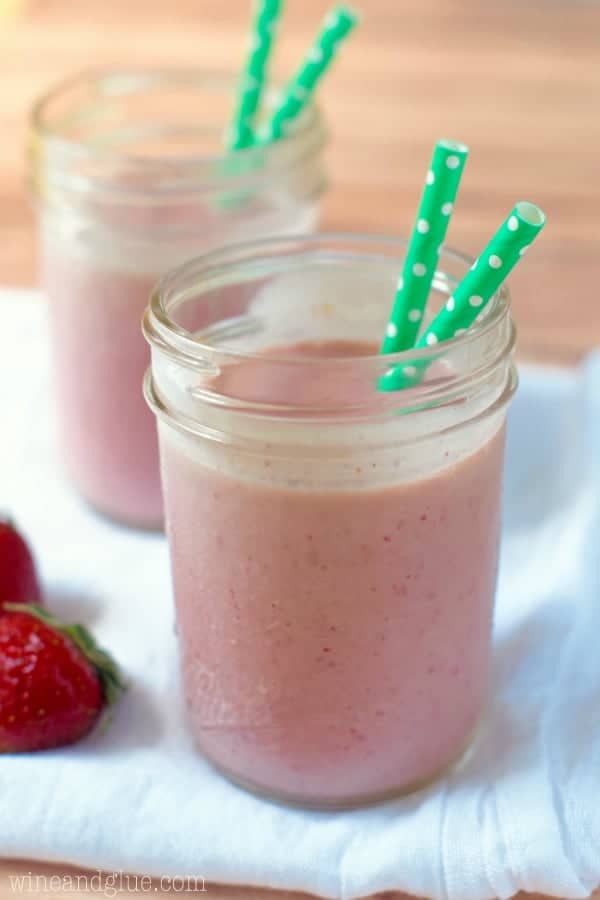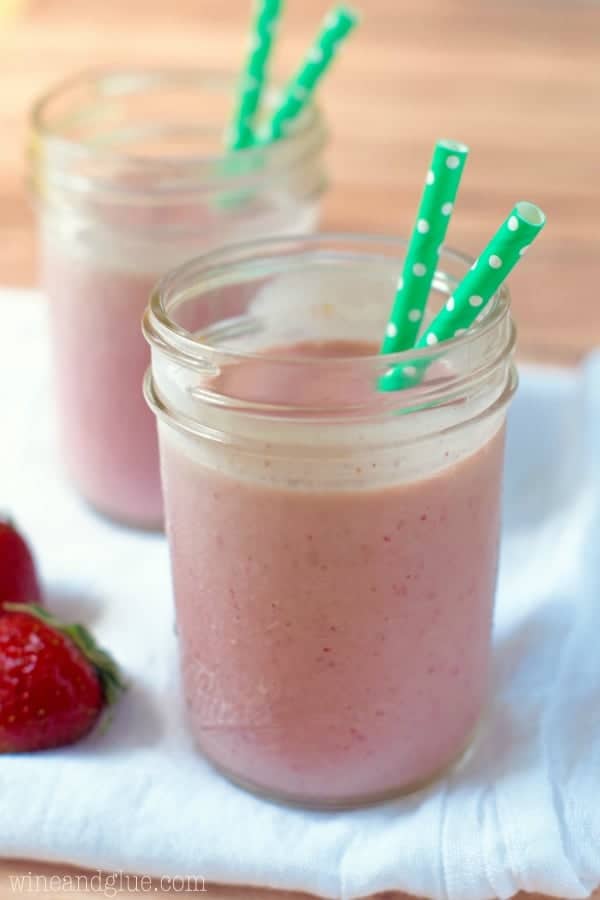 Chocolate Peanut Butter Smoothie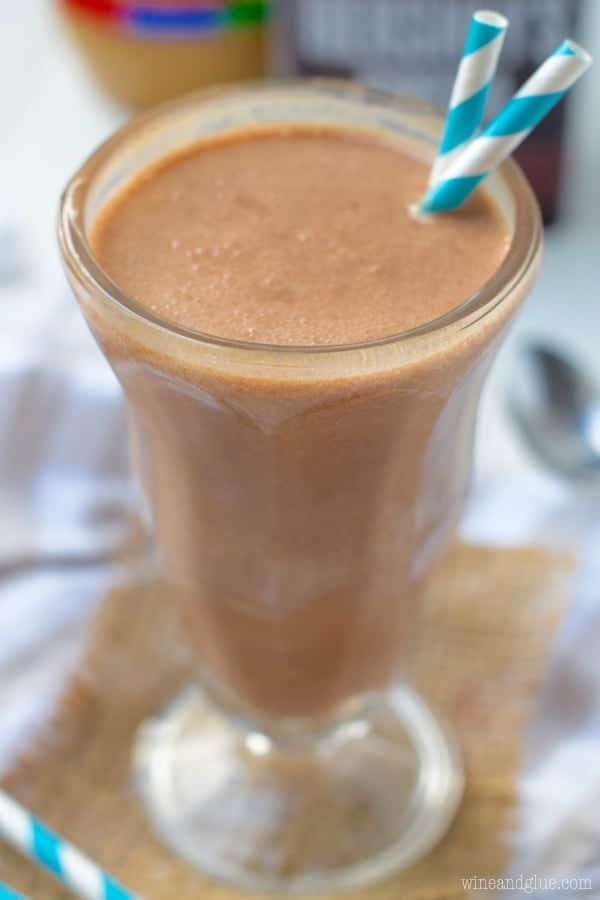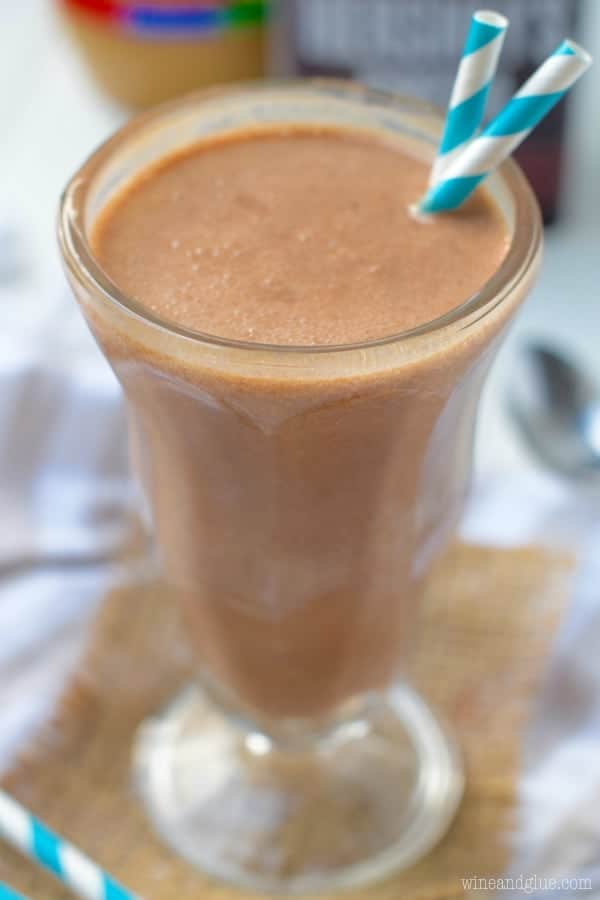 And I promise you they are not all made with peanut butter, that's just obviously what I am most drawn to! #canyoublameme
There are so many different flavor combinations, it was hard to pick what to try, but they were delicious. I like my smoothies a little sweeter than the average bear, so I added just a touch more agave nectar than what was called for. I also learned from the super smart Deborah that an under ripe banana frozen (and I'm talking a GREEN banana) makes for a very smooth creamy texture in a smoothie that does not taste overly like banana, which is great since my kids kind of hate bananas.
Avocado Vanilla Smoothie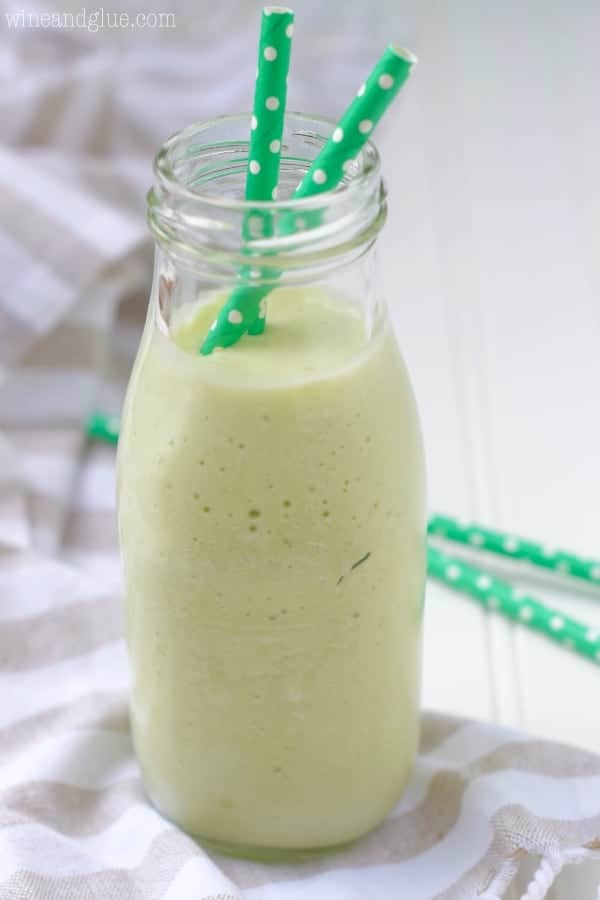 I especially liked the Avocado Vanilla Smoothie, and so did my little helper. When I took away the bottle  . . . . because I'm an idiot . . . she had a full blown melt down ala flat on the floor kicking and screaming.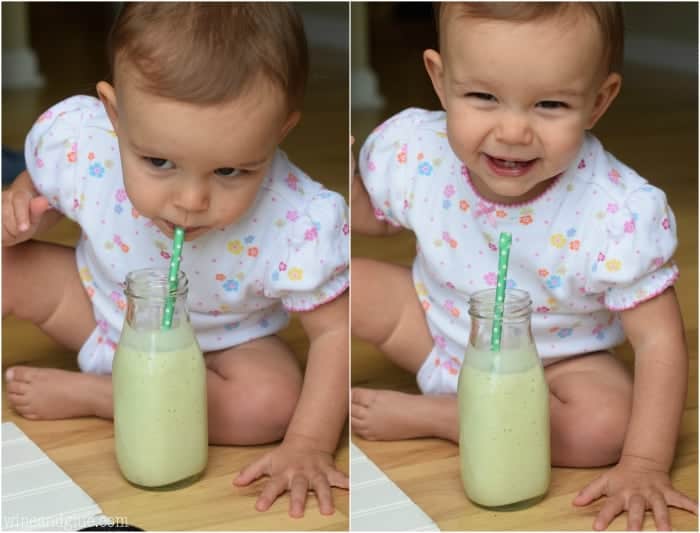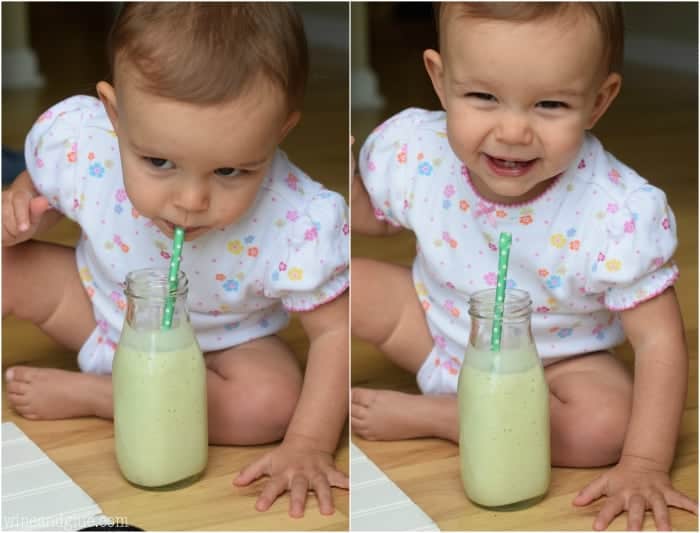 Back to the Peanut Butter and Jelly Smoothie! It's the fun flavor of the sandwich but in a great smoothie snack. Make sure that your banana is unripe, add a touch extra agave nectar, and I really loved it when I used Piper's full fat whole milk. It made it almost like a milkshake!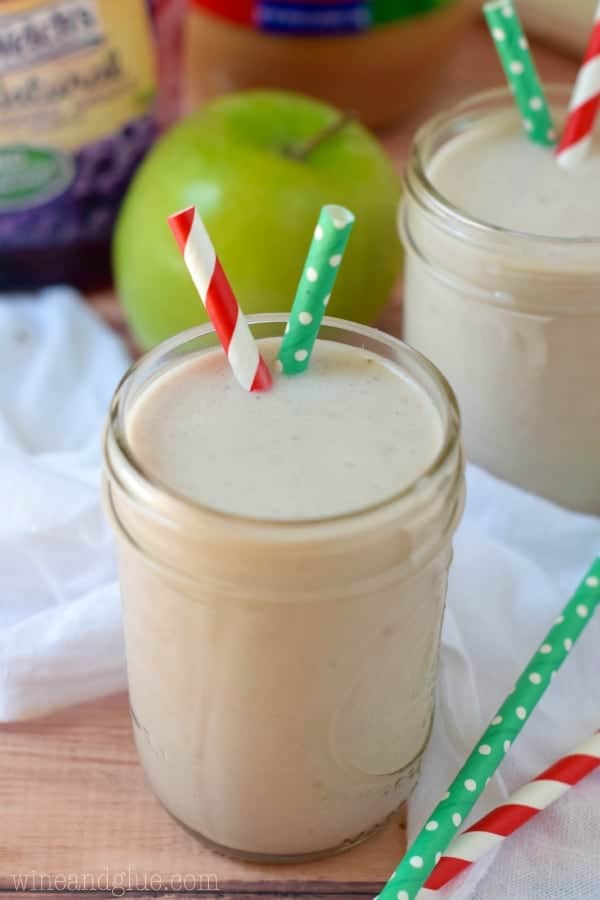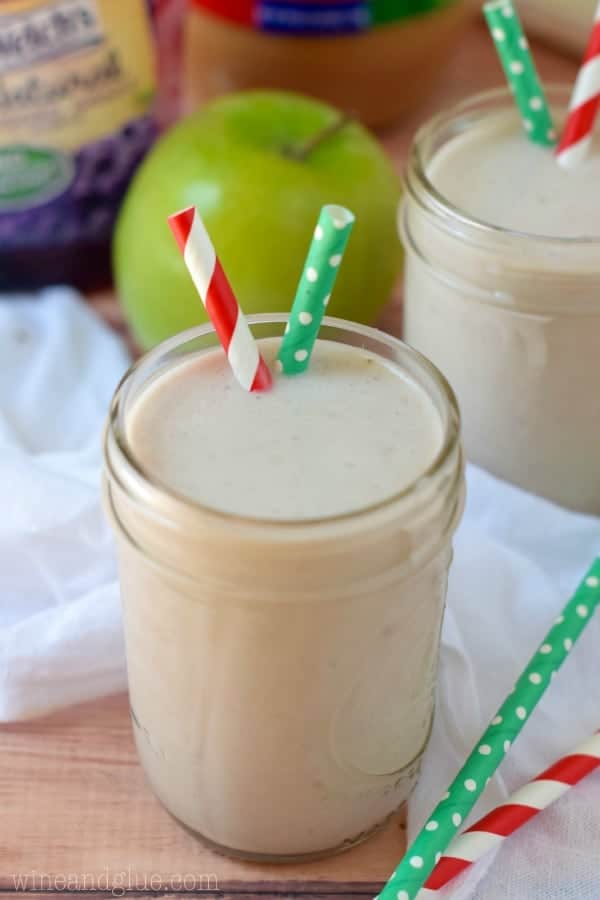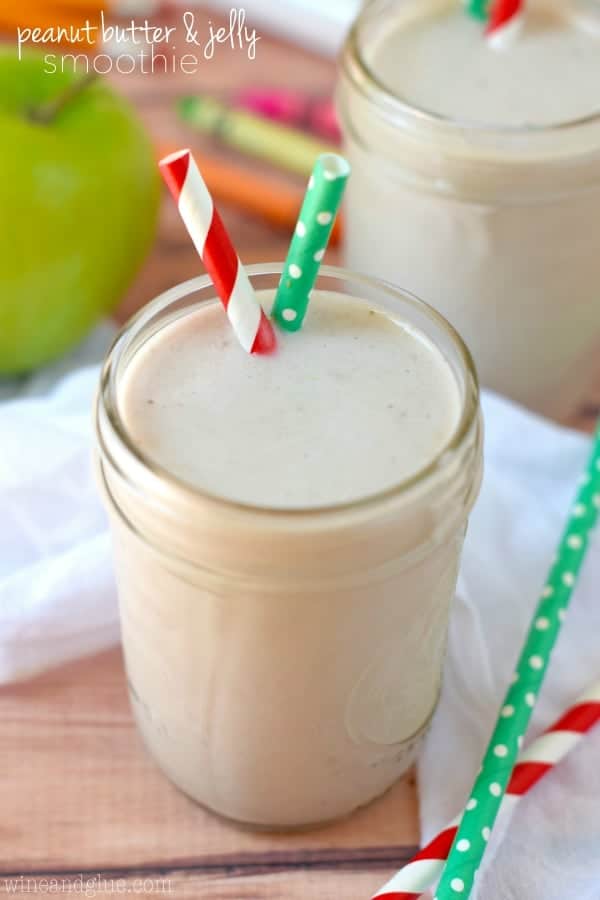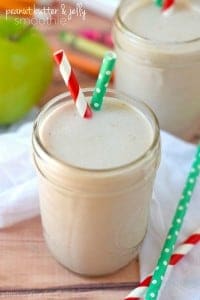 Peanut Butter and Jelly Smoothie
Serves:
4
8 ounce smoothies
(tap # to scale)
Ingredients
2 1/2

cups

milk

2% or whole preferred

3

frozen underripe

i.e. green bananas cut into slices

3

TBSPs

natural creamy peanut butter

3

TBSPs

100% fruit spread

3

tsps

agave nectar
Instructions
Combine the milk, bananas, peanut butter, fruit spread, and agave nectar in a blender.

Blend until smooth. Serve immediately.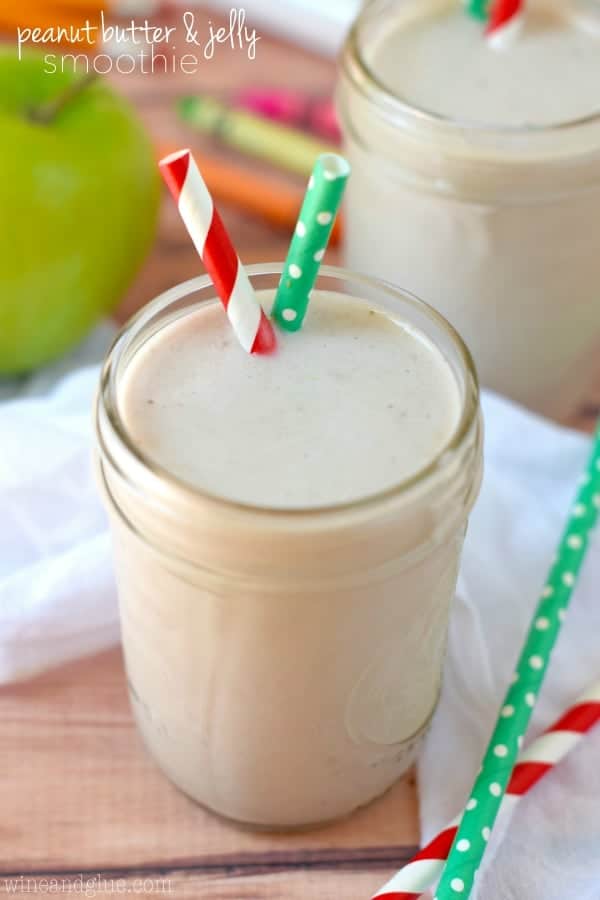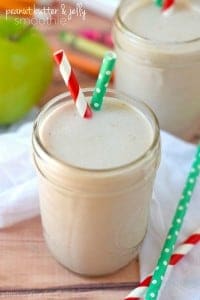 did you make this
Peanut Butter and Jelly Smoothie