Pickled Green Tomatoes are the perfect recipe for the leftovers of your garden. This recipe takes about 10 minutes to make, and is absolutely delicious.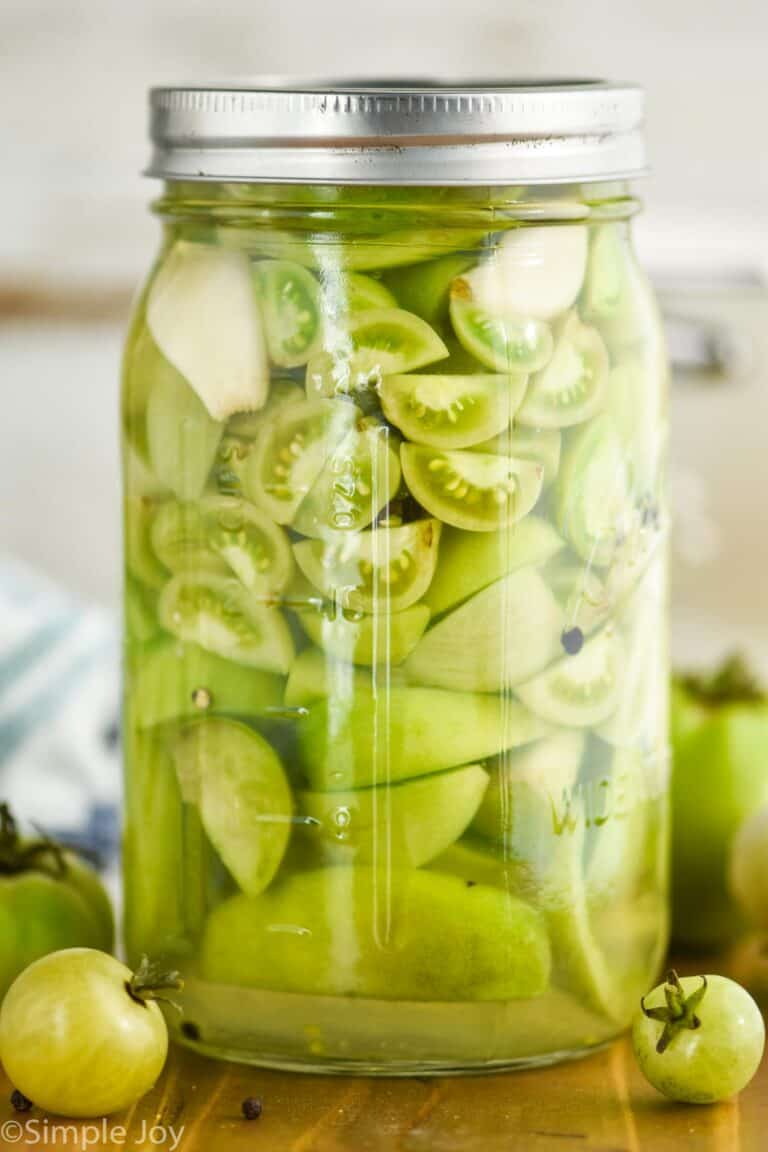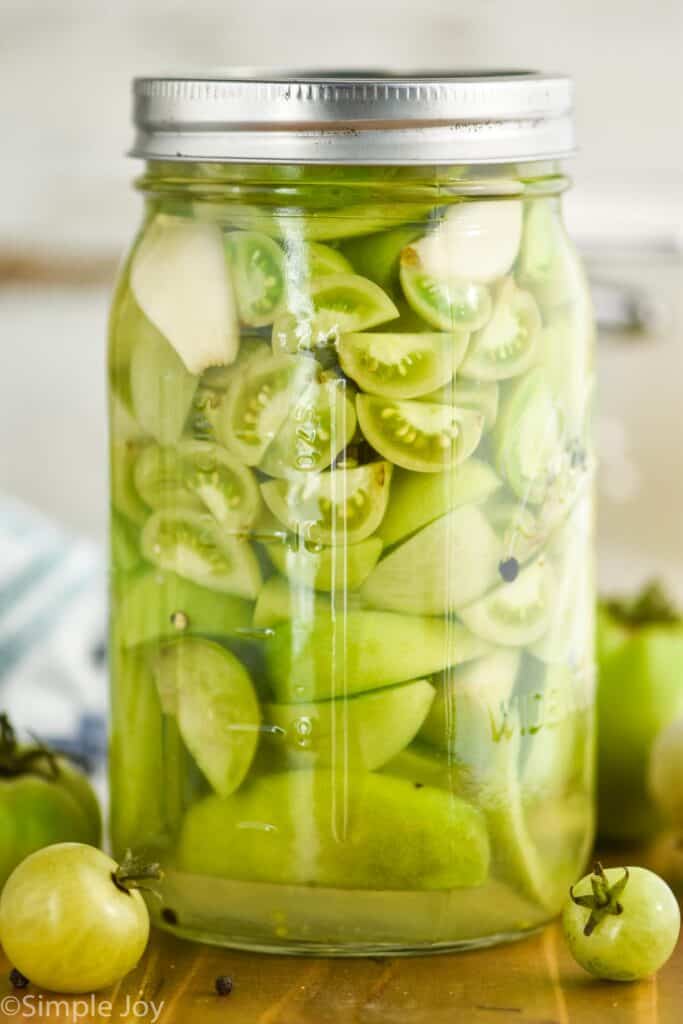 This summer my middle kid fell in love with gardening. It was so sweet to watch, since she is named after mom mom, who was gardener at her core.
Our luscious vegetable garden gave us so many amazing tomatoes that we used to make gazpacho soup, stuffed tomatoes, and cucumber tomato salad. And then this month we were left with tons of green tomatoes! Good thing they turn into the most perfect Pickled Green Tomatoes.
Reader Review
These green tomato pickles are the best! I followed your recipe and they were awesome. This is easy peasy. Don't think for a minute they will last 4 weeks. My family had them gone in 10 days! Thanks so much for the recipe!
How to Pickle Green Tomatoes
Follow these few simple steps and you'll have a big beautiful jar of pickled green tomatoes in no time!
First, gather your best green tomatoes. (Read on for details on what kind of green tomatoes to look for.)
Slice your green tomatoes into bite sized pieces or keep them in thin slices, whichever you prefer, and add them to a mason jar.
Next, dissolve some sugar and salt into hot water.
Add the vinegar to the water and mix together.
Then, pour the vinegar water over the tomatoes and peppercorns and garlic.
Finally, seal the mason jar up with a lid and store in the refrigerator for about 4-5 days.
NOTE: The pickled green tomatoes can taste slightly bitter for the first couple of days. Try to hold off eating them or using them in any recipes until about day three to allow the flavors to enhance the tomatoes. YUM!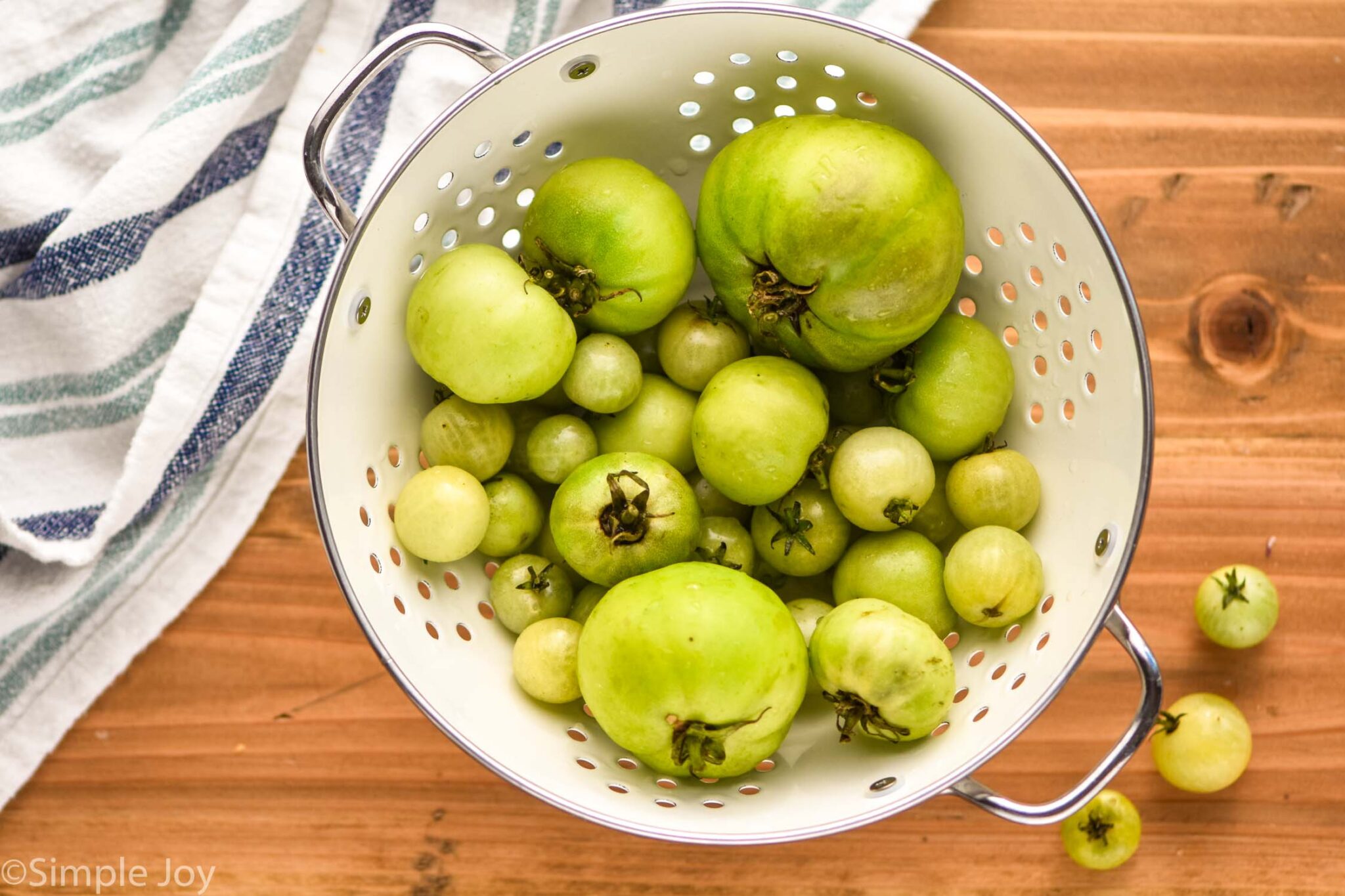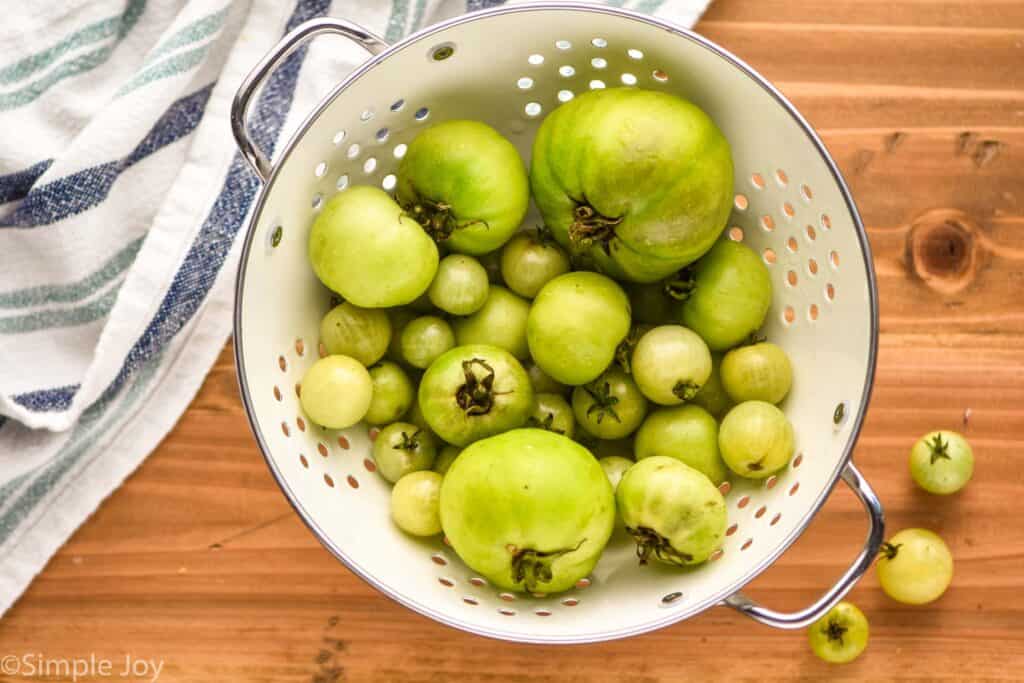 What Green Tomatoes to Look For
As you survey what's left of your garden, this is the time to let those gorgeous green tomatoes shine!
Pick tomatoes that are firm, and totally green. Leave the ones starting to turn red alone.
Gather all of those tiny green cherry tomatoes too, because you haven't lived until you've tossed some pickled green cherry tomatoes on a salad.
If you don't have a garden, try finding green tomatoes at farmers' markets.
Typically regular grocery stores don't sell them, but check out smaller grocery stores.
Try hitting up neighbors who had summer gardens! I bet they will let you have their garden left overs if you promise them a jar of these.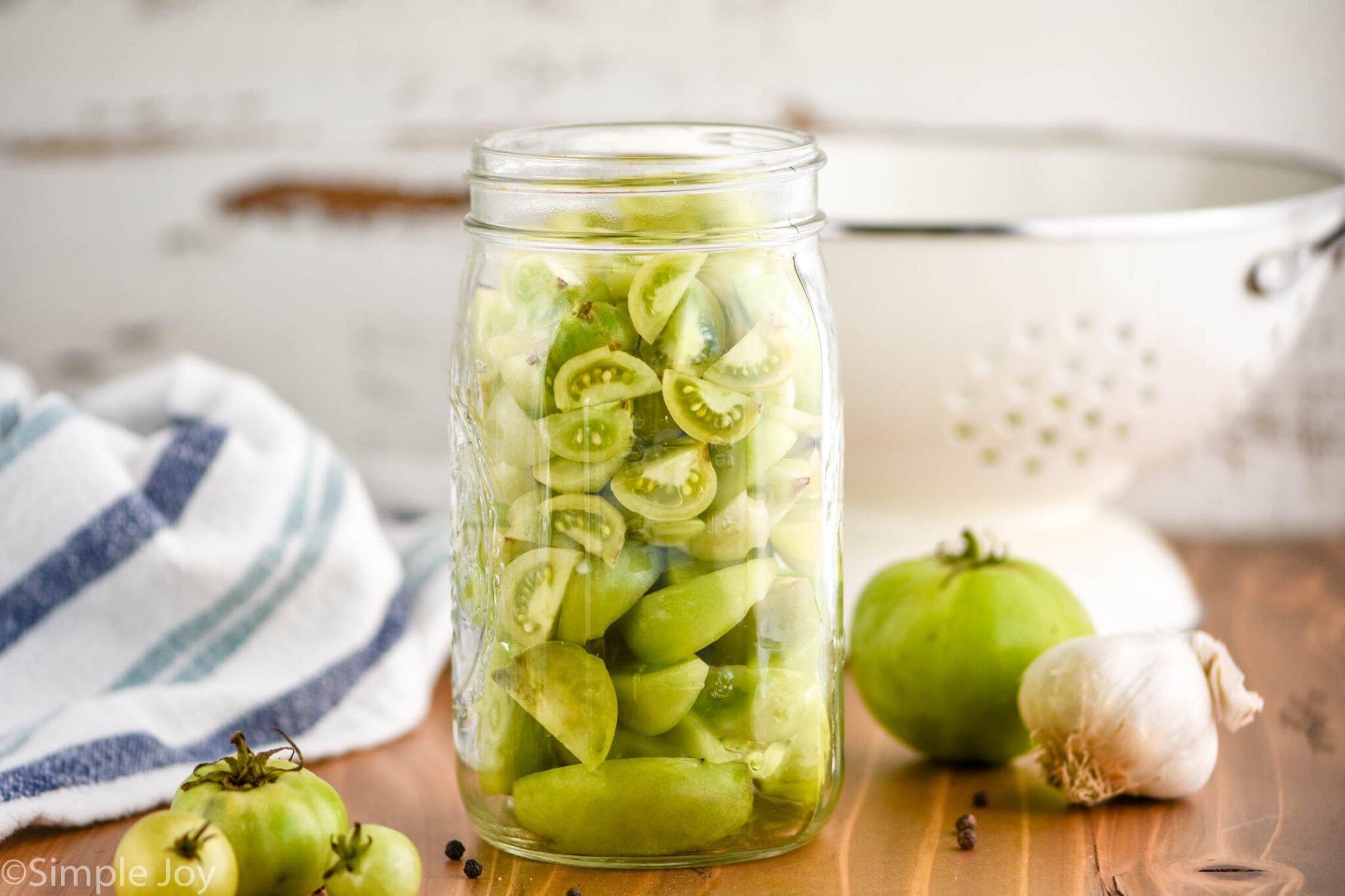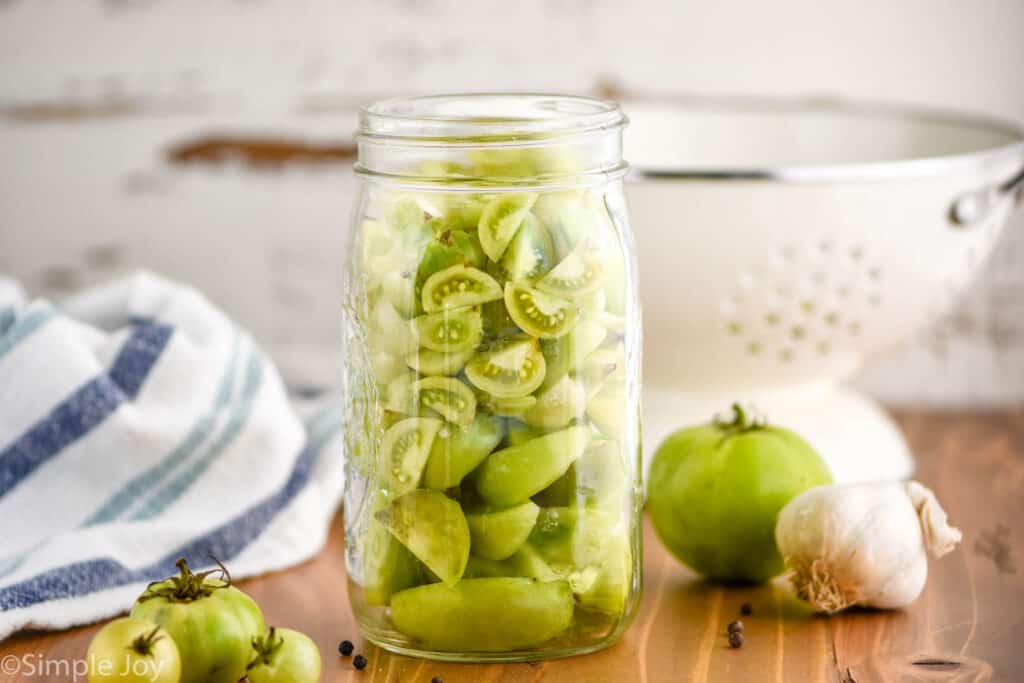 Other Ingredients to Add
The beauty of this recipe is it's simplicity. You can certainly spice up this recipe by throwing other ingredients in with the brine.
Dill (fresh or dry)
Rosemary (fresh or dry)
Garlic Cloves
Peppercorns
Red Pepper Flakes
Small Peppers (fresh or dry)
Fresh Ginger Slices
How to Use Pickled Green Tomatoes
Pickled green tomatoes can be used in a million different ways! My family generally snacks on them right out of the jar, but here are some more creative ideas:
Use sliced pickled green tomatoes on burgers, or diced up on hot dogs.
Mix them in potato salad.
Add them to sandwiches or wraps.
Make some toast, top with an egg and a few slices of pickled green tomatoes for a simple breakfast.
Stir into homemade hummus or guacamole.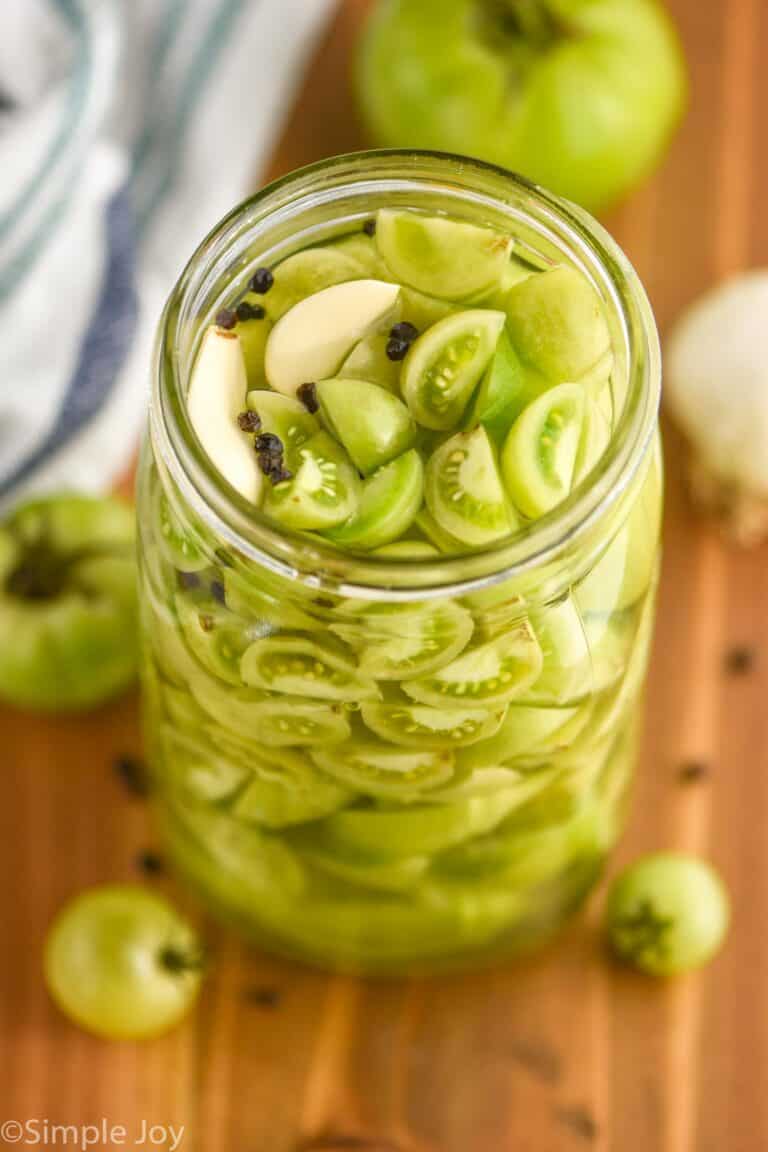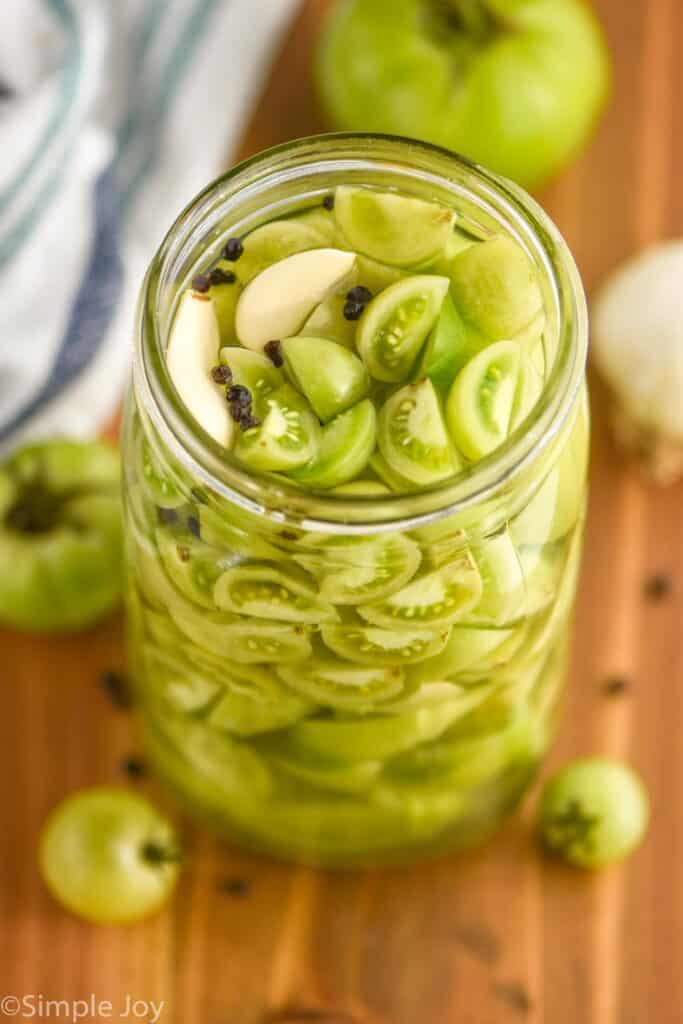 Other Easy Pickling Recipes
Pickling vegetables adds an extra tasty element to recipes. It is one of my favorite condiments. Try some of these easy and delicious pickling recipes:
Once you start pickling tomatoes, beets, onions, or cucumbers, it's so fun to experiment with other things. I can't wait for you to try these refrigerated pickled green tomatoes.
Please leave a comment below if you have questions, I always love hearing from you. Now, go make a sandwich with some of these pickled green tomatoes on top, and enjoy the fruits of your labor!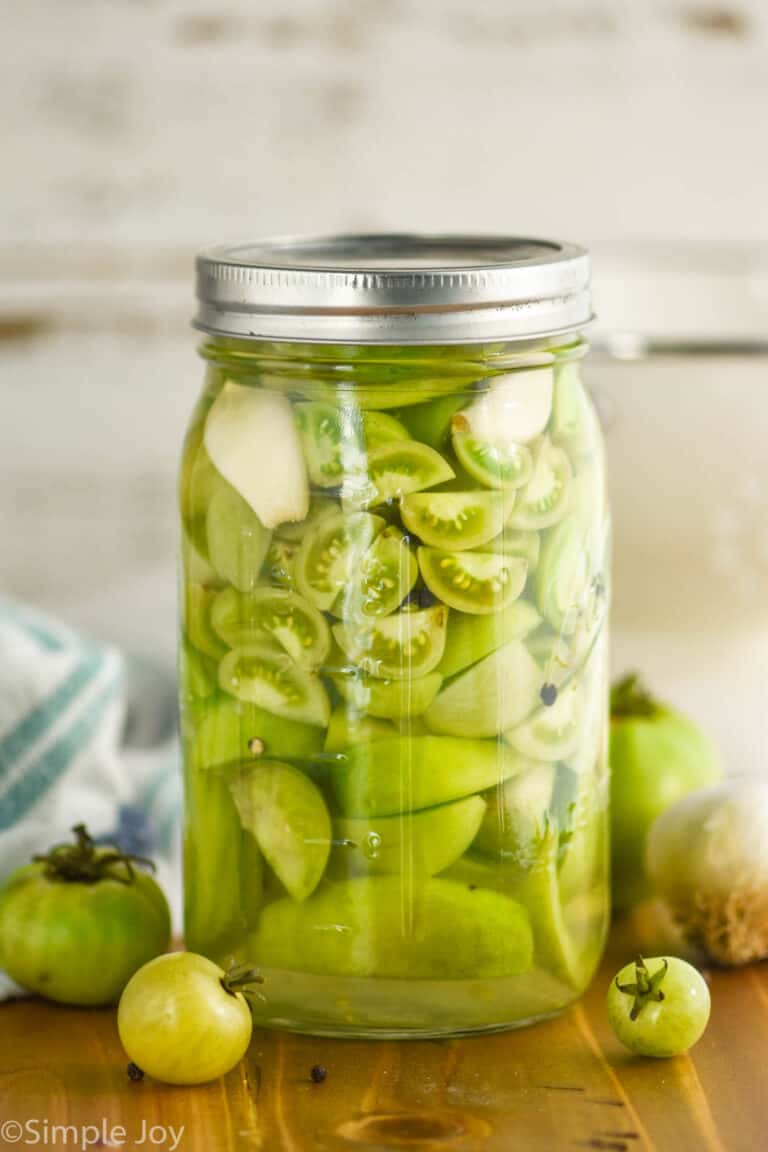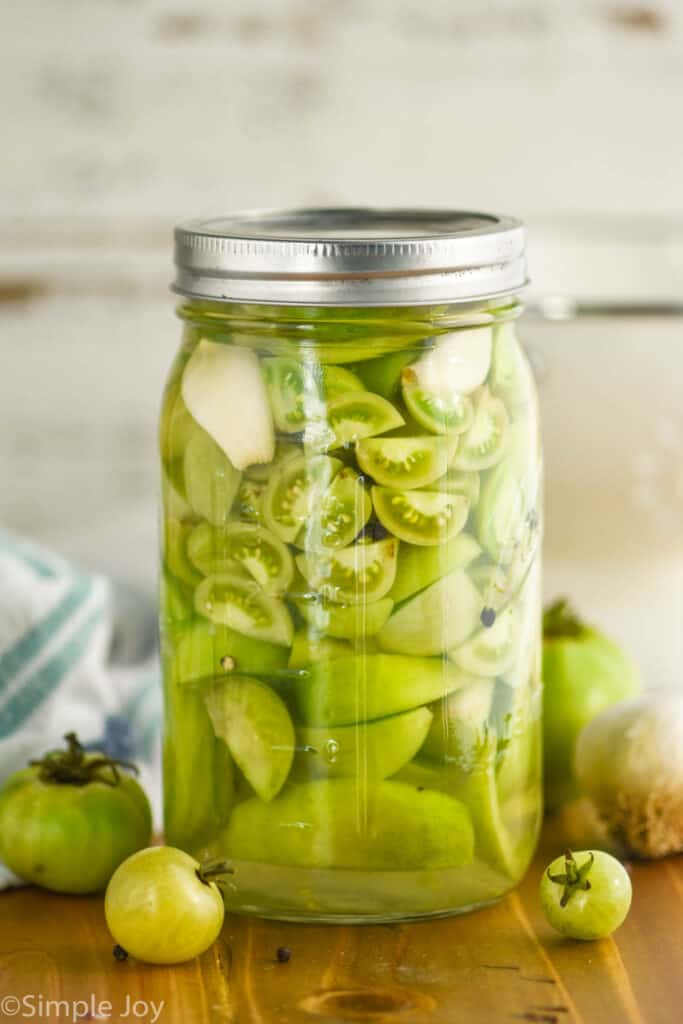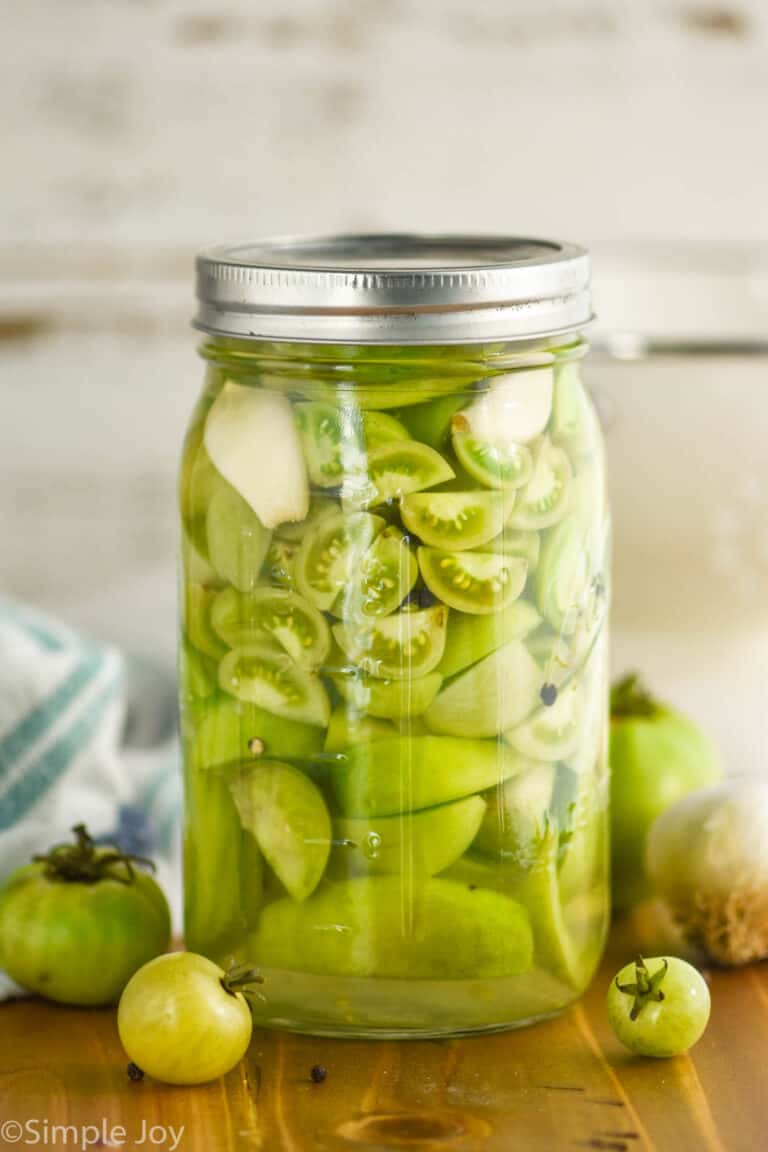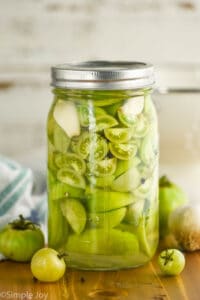 Pickled Green Tomatoes
Pickled Green Tomatoes are the perfect recipe for the leftovers of your garden. This recipe takes about 10 minutes to make, and is absolutely delicious.
Ingredients
1

pound

green tomatoes

(4 cups)

2

garlic cloves

skin removed

1 1/2

cups

hot water

2 1/2

teaspoons

sugar

1 1/2

teaspoons

salt

1/2

cup

vinegar

1

teaspoon

peppercorns
Instructions
Slice the green tomatoes into bite sized pieces. Add to a mason jar.

Dissolve the salt and sugar in the hot water. Add the vinegar and stir to combine. Pour the liquid over the tomatoes in the mason jar and seal.

Refrigerate for at 4 to 5 days and enjoy!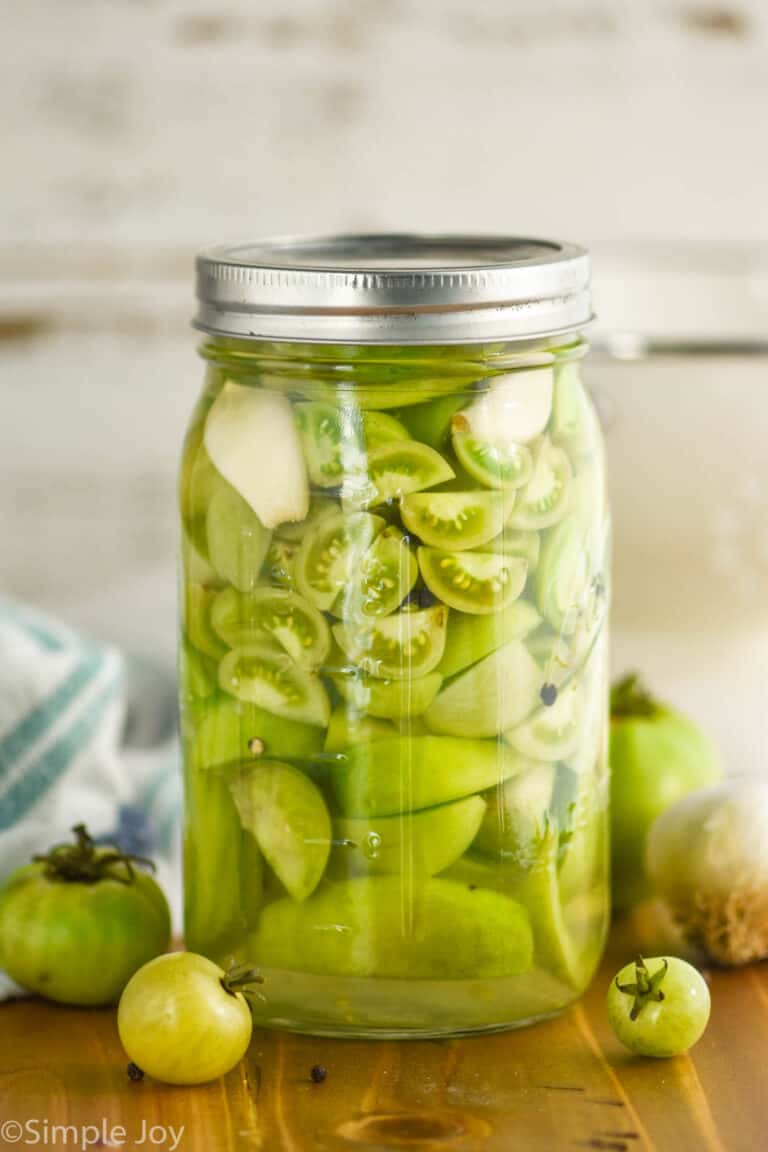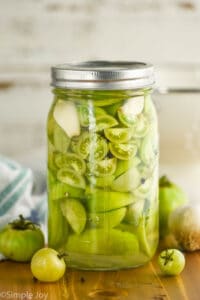 did you make this
Pickled Green Tomatoes
you might also like . . .