Refrigerator Pickled Beets that are easy to make and delicious straight or on sandwiches and in salads. You won't believe how easy these are to make; start with my tutorial for how to roast beets and you are half way there.
A few months ago I updated my post on my Easy Beet Salad. You guys, people have FEELINGS about beets. I mean, like intense, slap your mama kind of feelings. I had no idea. I must be living under a rock.
Anyway, whenever I share that salad or my tutorial for how to roast beets, two things happen. First, everyone loses their minds sharing their opinions on beets. Second, half the people (the half that like beets, and a few who don't actually) that they LOVE pickled beets. So I decided that since Quick Pickled Red Onions are my favorite thing in the world, I should make ya'll some quick pickled beets.
This is a simple spin on that red onion recipe and one that I will make over and over. Though I still hold true that I like just a plain roasted beet more.
How to Pickle Beets
The start to this recipe is my tutorial on how to roast beets. I love that post because it has photos and guides you through the process step by step. I promise you won't turn your whole kitchen red. It will be worth it.
Next you want to mix your vinegar, water, salt, and sugar mixture. The first time I made this I went too heavy on the vinegar, and didn't love it. So this version pulls back the vinegar a little. You get the tang while still holding onto the sweetness of the beet.
Cut your roasted beets into quarters or eighths (depending on how big they are). After that, you add them to a mason jar.
Top with your vinegar mixture. You may have more than you need.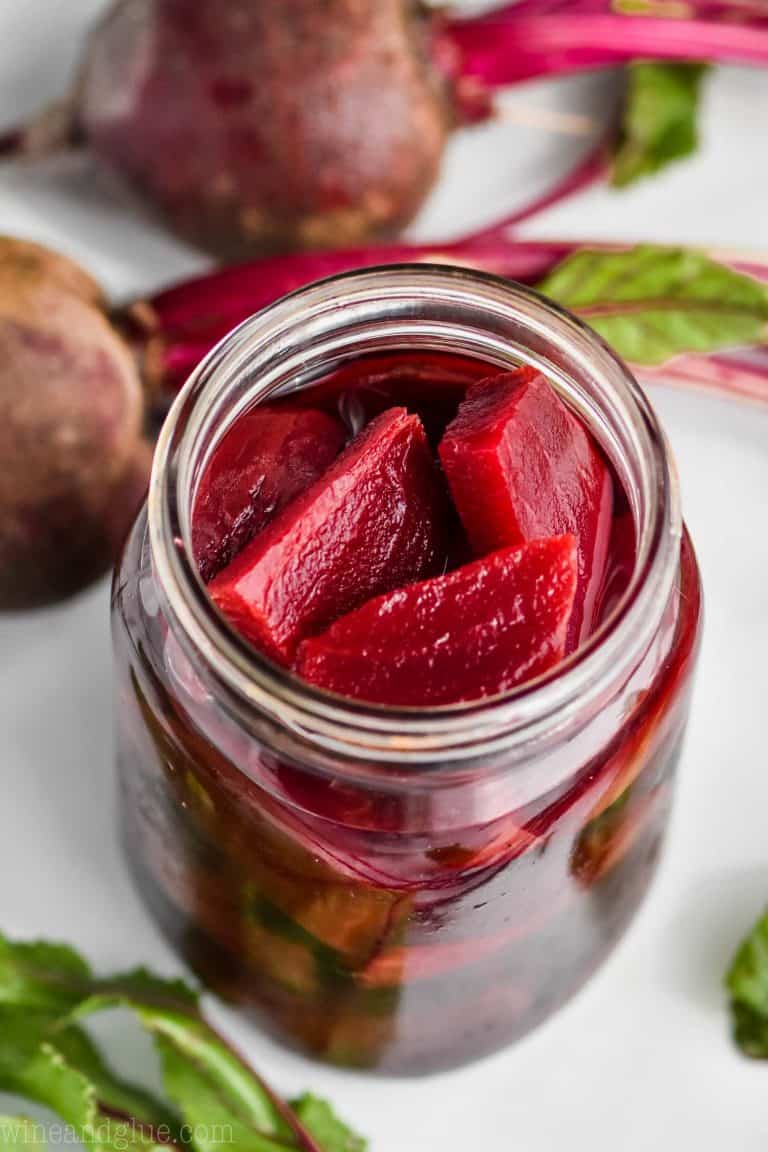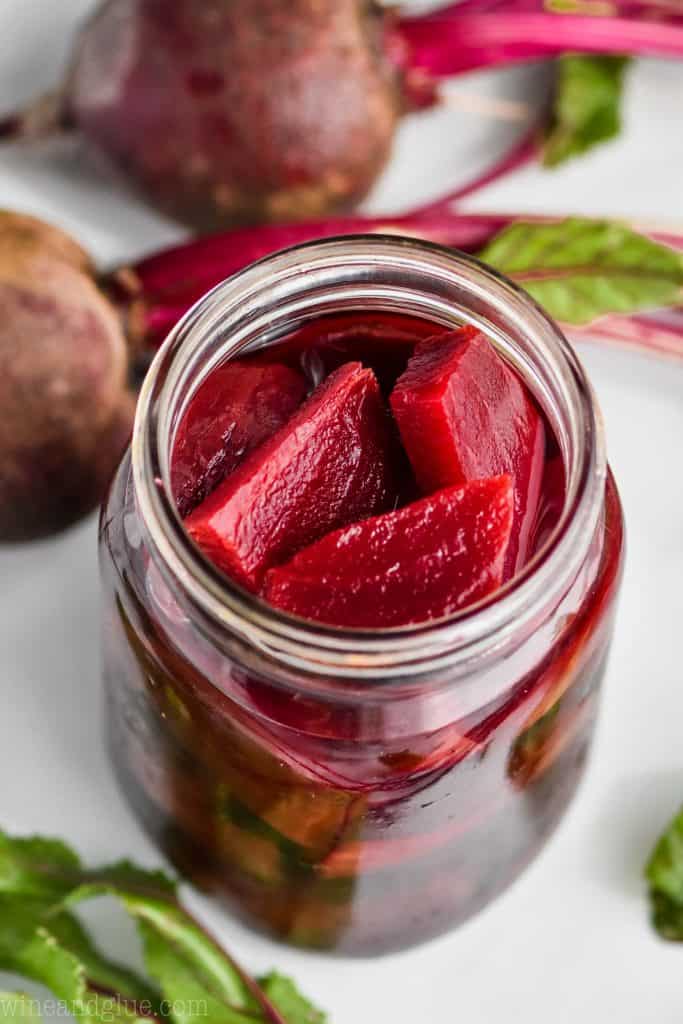 Type of Vinegar
I know a lot of pickling recipes call for white wine vinegar. I have always used just regular white vinegar as that is what I have on hand. I love the final taste. That said, if you would like to change this up with a white wine vinegar, I'm sure that would be delicious as well.
Canning Pickled Beets
I know pretty much next to nothing on canning beets, but my friend Rebecca is basically an expert. She even wrote a book on it! So I invite you to check out her post on Canning Basics.
How Long do Refrigerator Pickled Beets Last?
Given that we aren't sealing this quick pickled beets recipe, we are just storing in the refrigerator, you can count on it being good for about 1 to 3 months.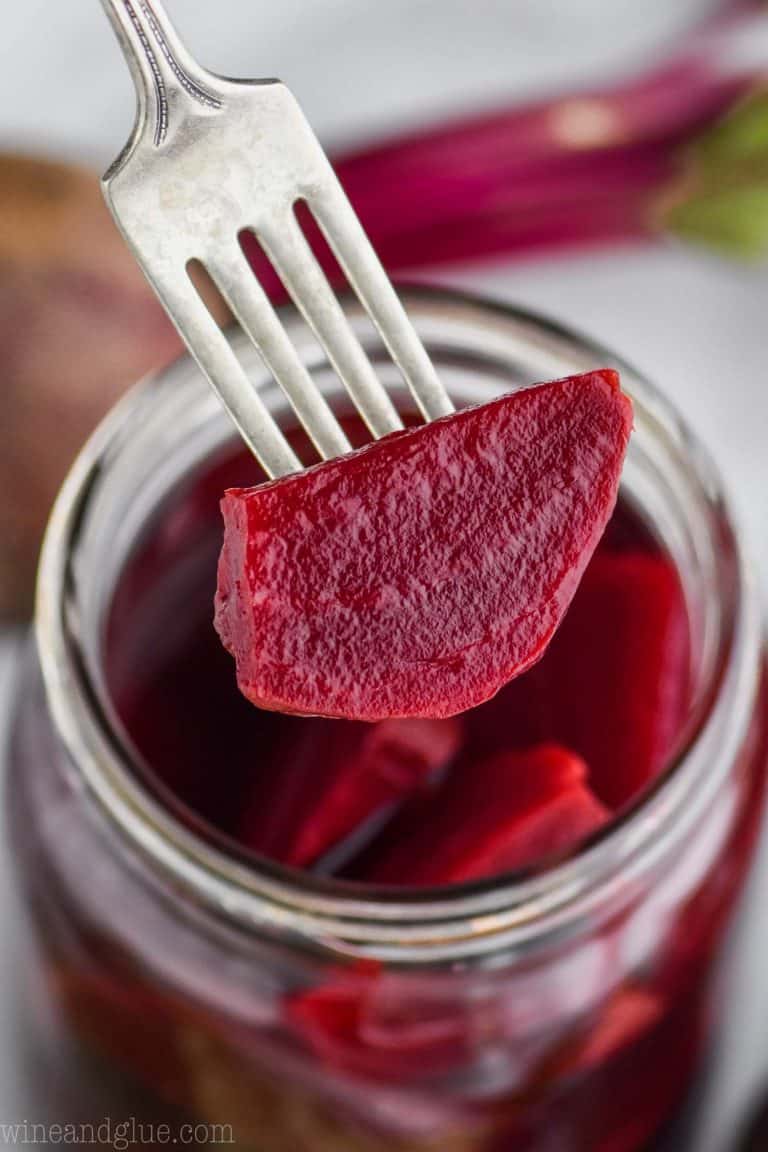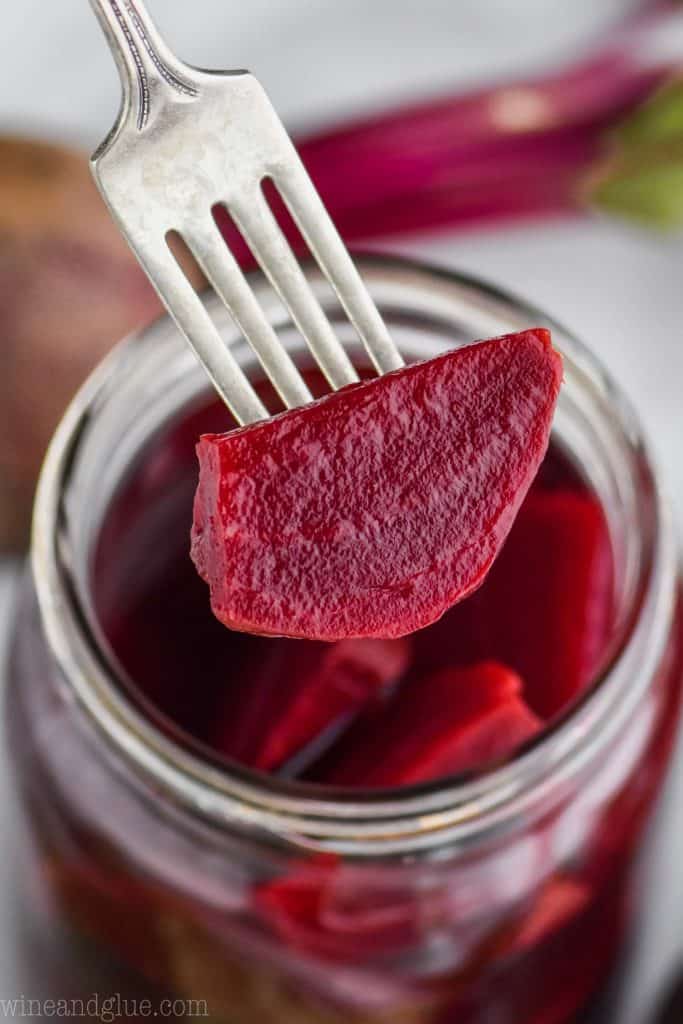 How to Serve Pickled Beets
There are a number of great ways to use pickled beets, but I like to think of them as a condiment and then get imaginative.
My favorite way to use them is in salads. That seems to be the way most other people eat them as well.
Another great idea is for a charcuterie board! They would be great in a little bowl with some tooth picks next to it, much in the same way that you would put pickles or olives in a bowl on a charcuterie board.
Throw them on your sandwich! Now all I want is a sandwich with hummus (oh! or Edamame Hummus!), some sprouts, pickled beets, cucumbers and tomatoes. Can you tell I grew up in a creatively vegetarian house?
Most unique idea: In my research I heard about one person eating Pickled Beets and Peanut Butter Sandwich. I'm not going to lie, I kind of want to try that now!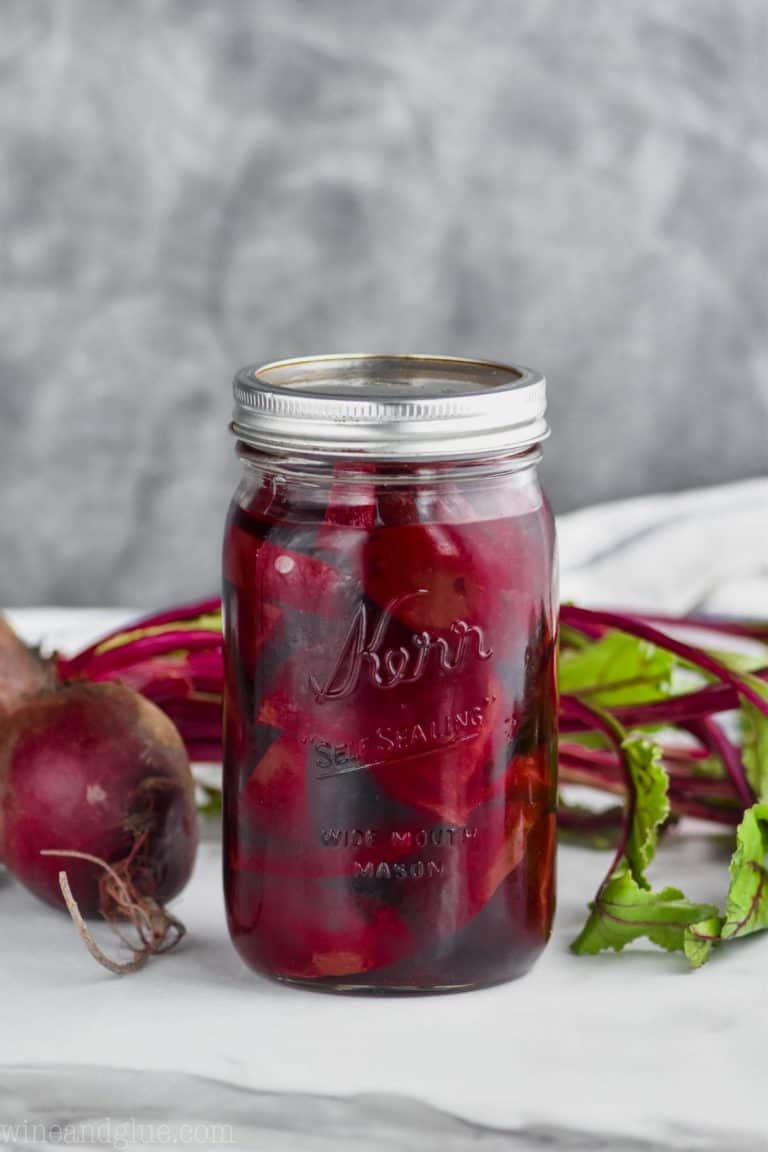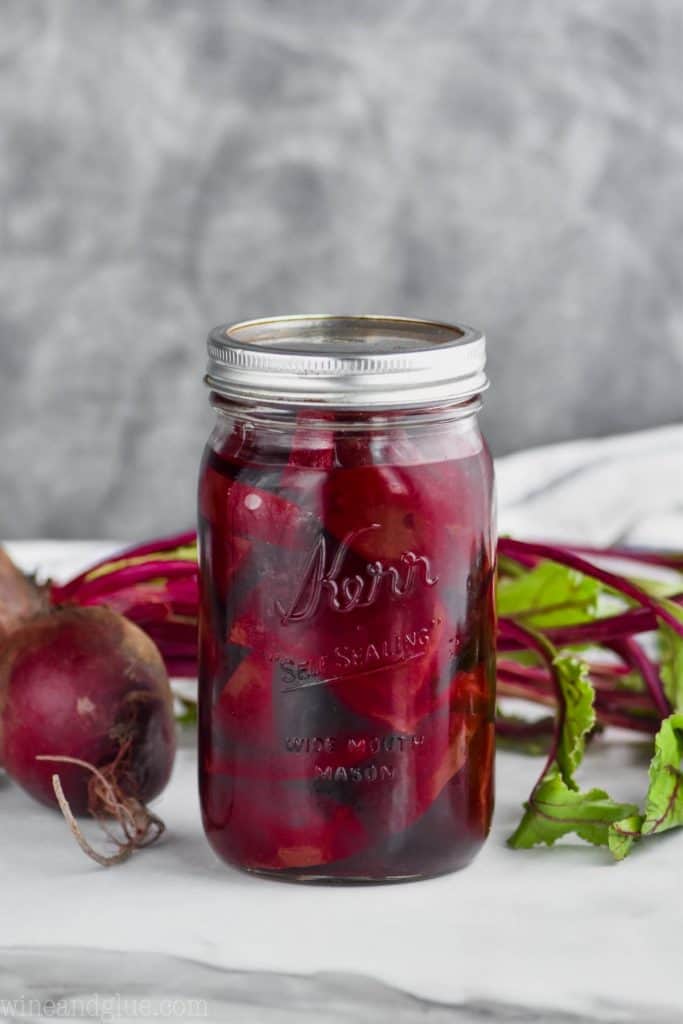 Are Pickled Beets Good for You?
Because I'm not a nutritionist, I really struggle with the notion that I can tell you what is good for you and what isn't. That said, there are a few things about beets I've learned:
Beets are low in calories.
They are high in vitamins and minerals.
Beets are a great source of fiber.
Given that all we are doing when we pickle them is adding a tiny bit of salt, sugar, and then some vinegar, I feel great about adding refrigerator pickled beets to everything.
Other Great Homemade Condiments
The longer I am a food blogger, the more I want to create all the homemade condiments for you. Here are some of my most recent favorites:
If you make these refrigerator pickled beets or any of my other recipes please leave me a comment and let me know what you think!