This Pumpkin Cookie Dough Dip is the real deal! Egg free, pumpkinrific, and totally delicious!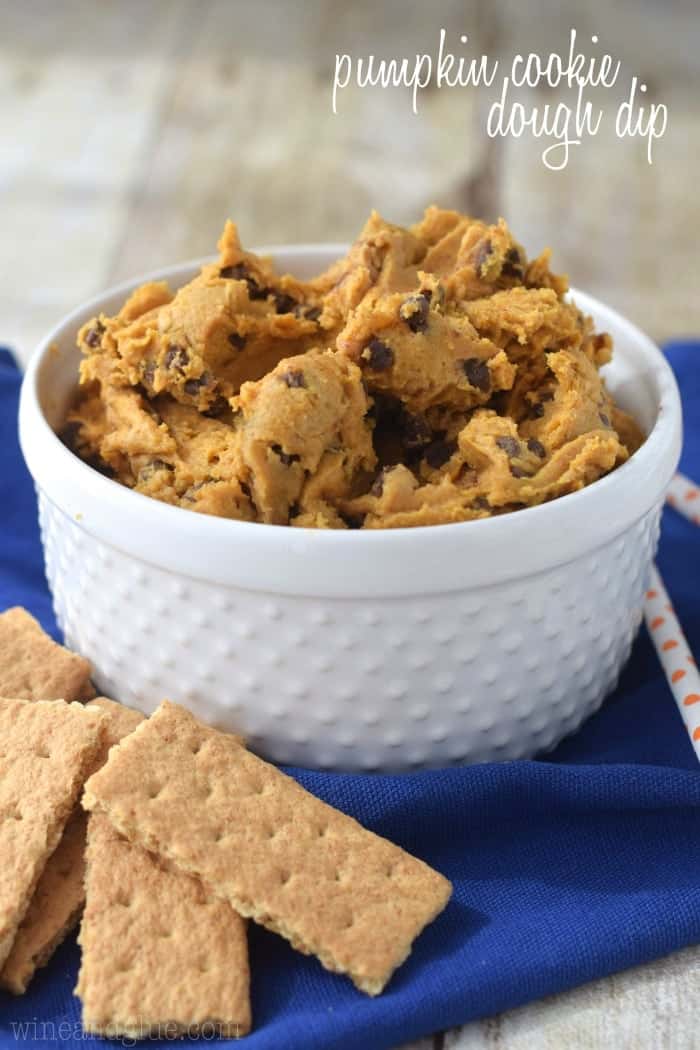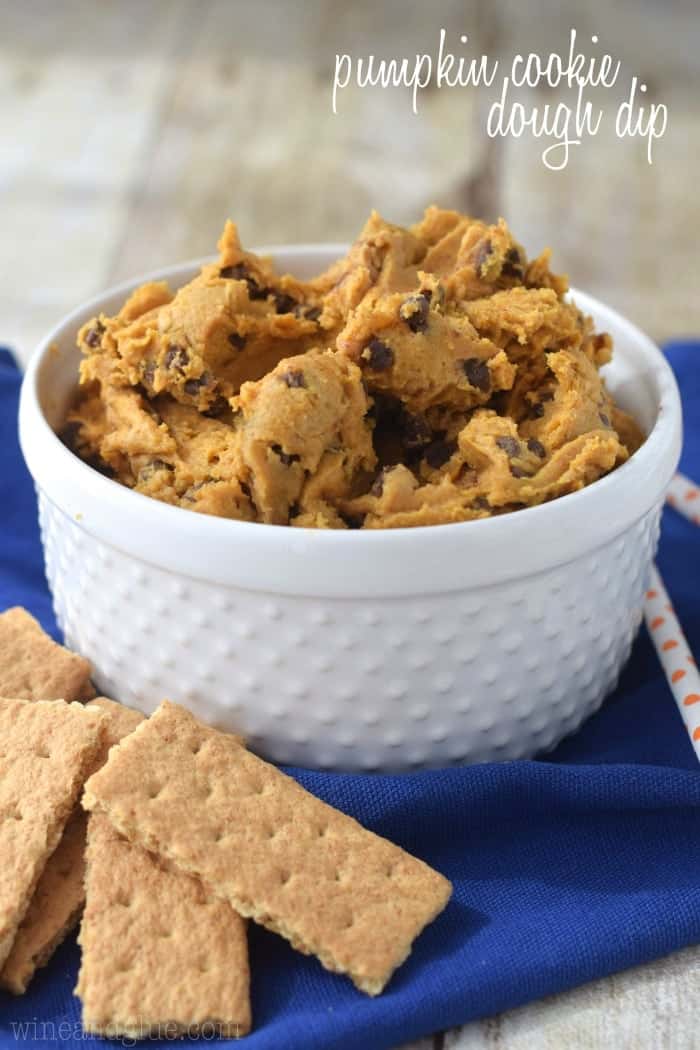 You GUUUUUUUUUYS! It's the new fall tv season!!!!
Tell me, what are you MOST pumped about watching??
Okay, to be fair, if I were to give you the FULL list of everything that I can't wait to see again (or am already watching and loving), you might be seriously disturbed by the amount of tv I watch . . . especially as a stay at home working mom (tv during work outs, nap times, and after early bedtimes are my jam!).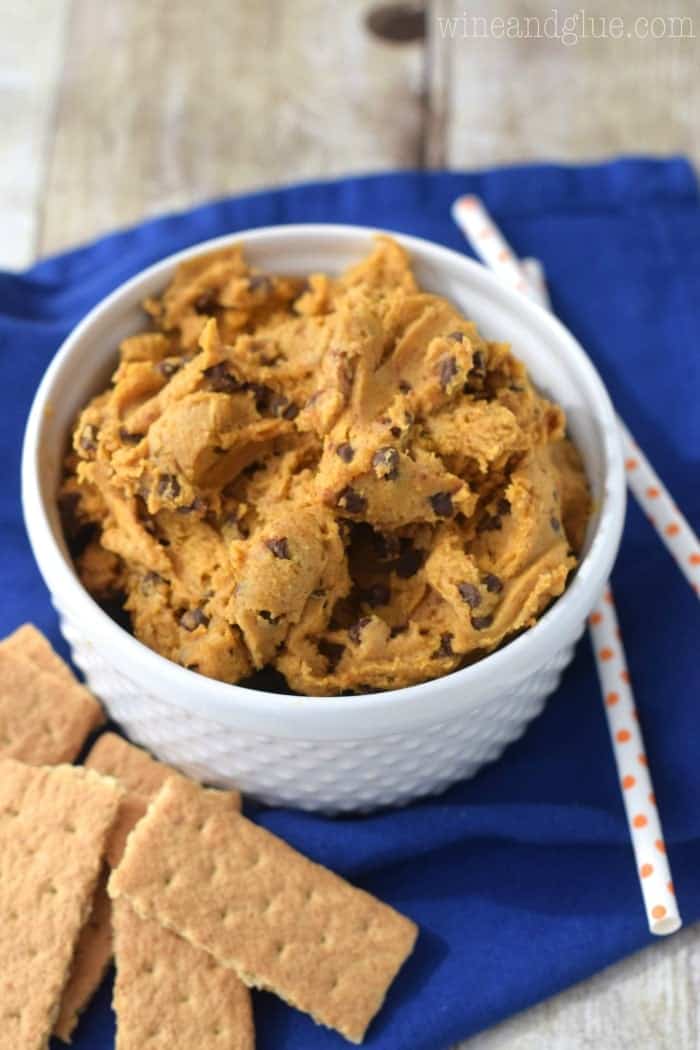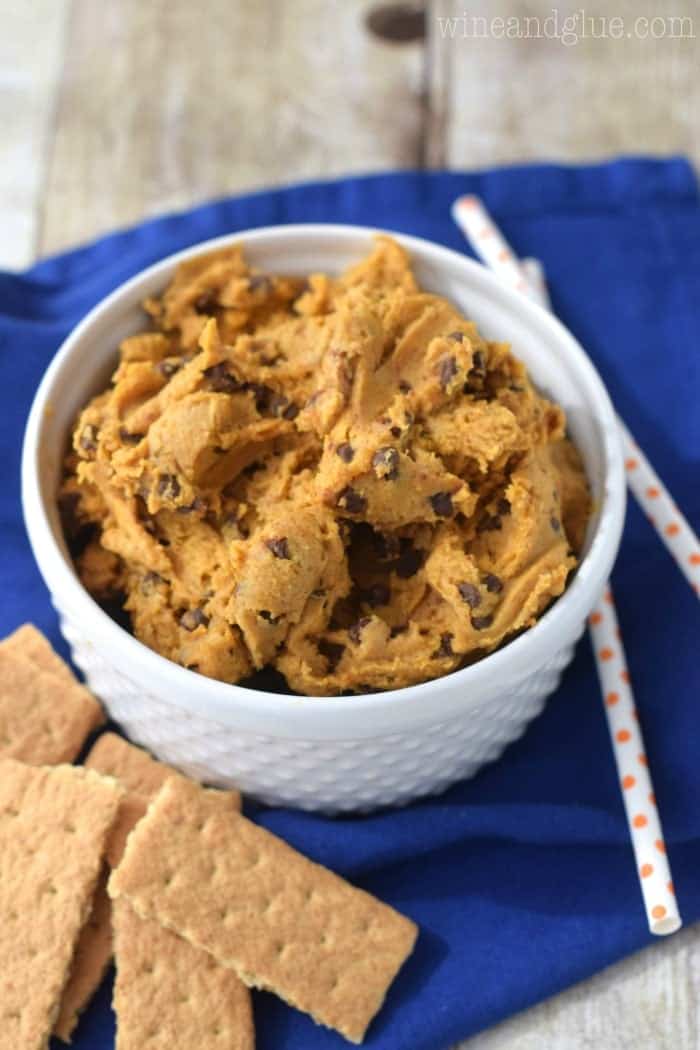 Okay, so I will tell you a couple . . . don't judge how many I deem a couple to be.
Scandal!! Right??? OMG. I SO want to buy her long stemmed glasses and pour myself a bigun for the premier. EEEEK!! I'm so excited!!!
Elementary . . . I love a good mystery, and I feel like this is such a smart show.
The Good Wife! Did you catch the season premier? It was good. And scary. But mainly good!
New Girl, Mindy Project, and Brooklyn Nine-Nine. Ummm . . . Fox has really started to bring it.
Two new shows I'm already in love with: A to Z and Forever. I can't wait to see where they go.
Okay. I'll stop. I'm embarrassing myself.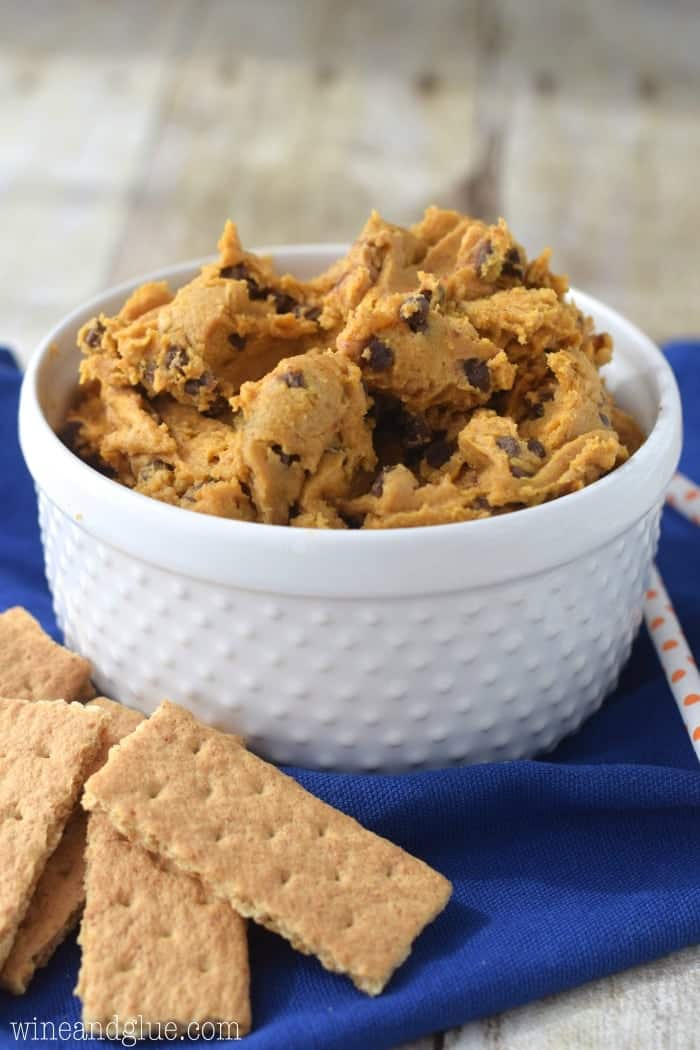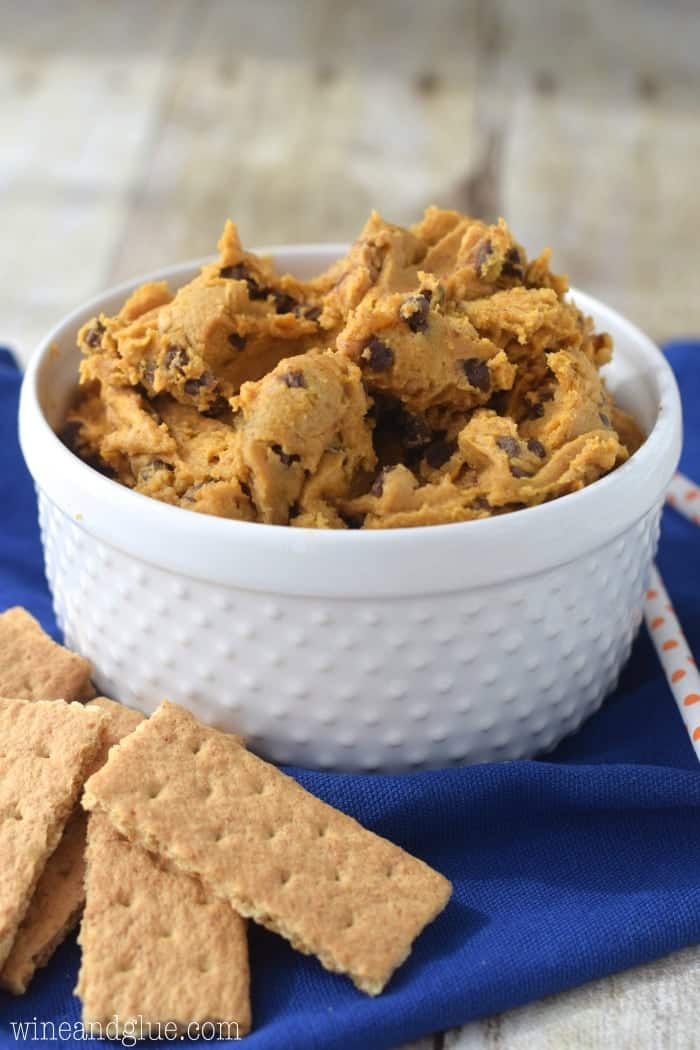 So this Pumpkin Cookie Dough Dip was pretty much made for watching your favorite shows come back in the fall. I haven't paired it with red wine yet, but I'm willing to bet it can only make the Scandal premier better. It comes together easy, and is perfectly pumpkin.
This is my second version of it. The first version was good, but I used powdered sugar and it didn't give it the right sweetened taste. Then I took a page out of Center Cut Cooks book (she's super smart), and tweaked her super popular Edible Cookie Dough recipe. This is a lot softer than that and more dippish because of all the pumpkin. But just as addictive!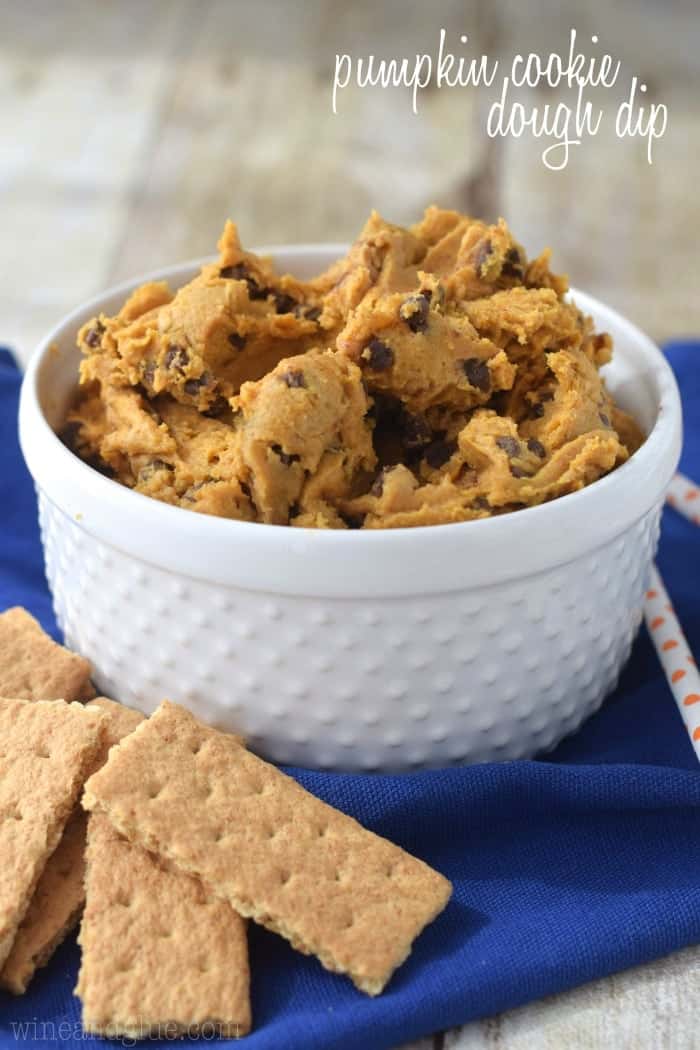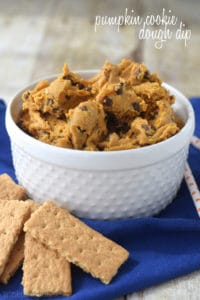 Pumpkin Cookie Dough Dip
Ingredients
1/2

cup

butter

room temperature

3/4

cup

packed light brown sugar

1

tsp

cinnamon

1/2

tsp

nutmeg

1/8

tsp

cloves

2

tsps

vanilla extract

1

cup

100% pumpkin puree

2

cups

all purpose flour

3/4

cup

mini chocolate chips
Instructions
Cream together the butter and the brown sugar until light and fluffy, about two minutes

Add in the cinnamon, nutmeg, cloves, and vanilla one at a time until combined.

Add in the pumpkin puree until fully combined.

Slowly add the flour a little at a time with the mixer going.

Stir in the chocolate chips and serve at room temperature.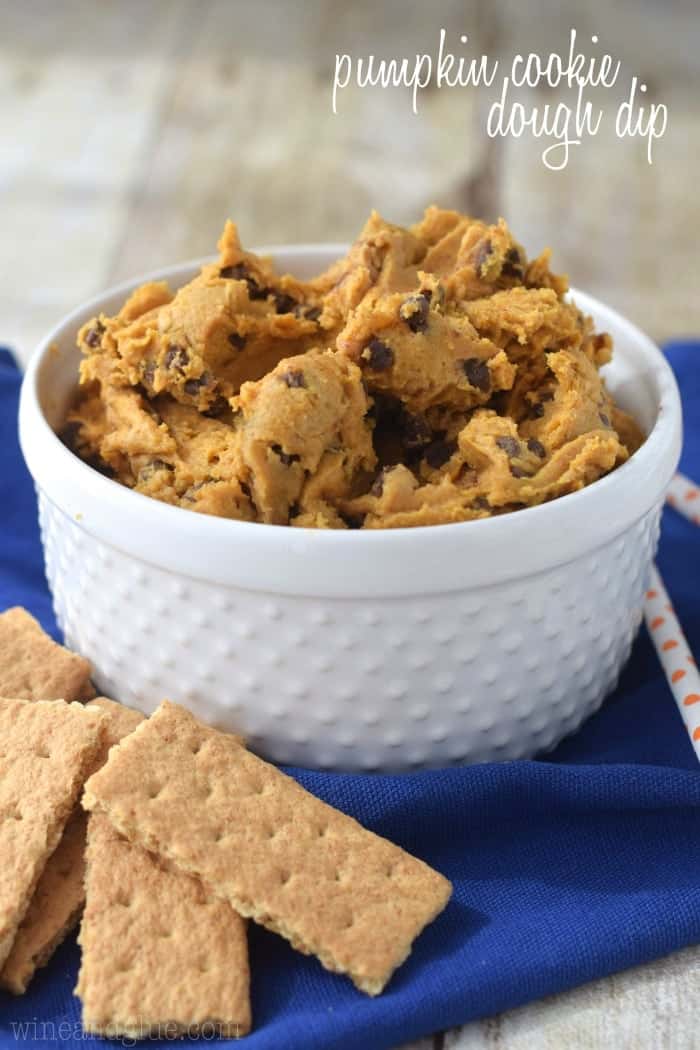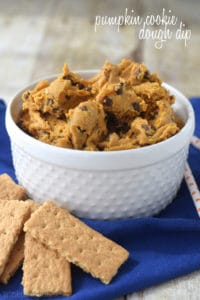 did you make this
Pumpkin Cookie Dough Dip