Red Wine Risotto | Delicious red wine risotto made with mushrooms, seasoned ground turkey, and red wine, a great one pot meal!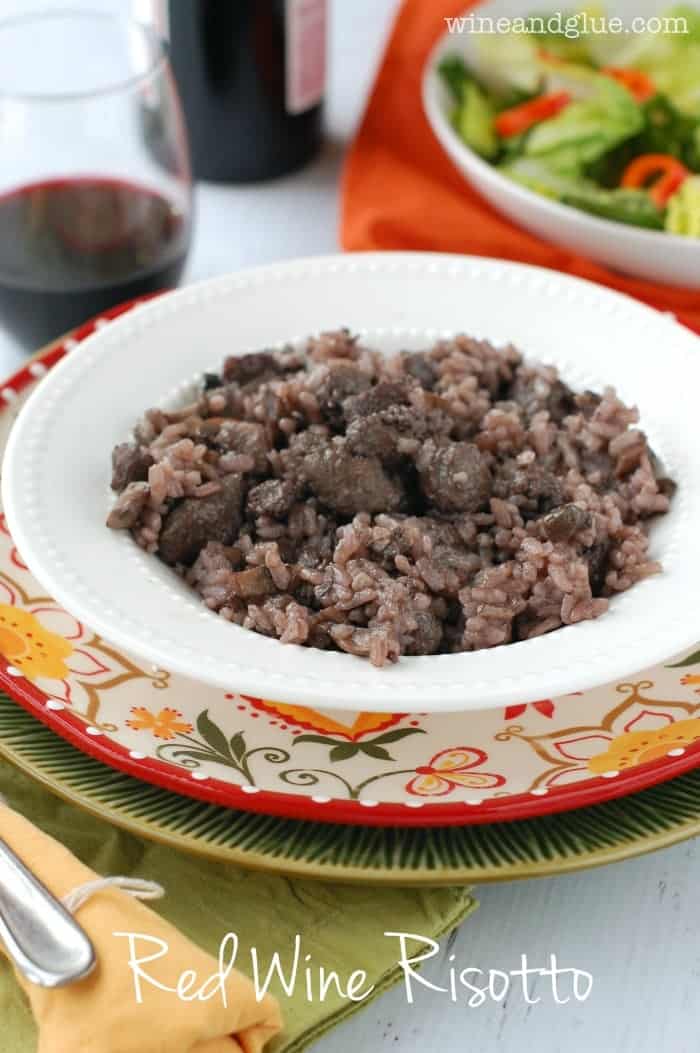 When is blogger going to come out with a "taste this picture" feature???
This Red Wine Risotto made with delicious sausage and mushrooms is a fan favorite in my house. As a matter of fact, when Gavin heard that I was going to make this for dinner the other night he started running around the house yelling, "Yes!! Purple Risotto! Purple Risotto!! I love Purple Risotto!!" And honestly, anytime that I can get my kid that excited about a dish that has mushrooms in it, I pretty much feel like a rock star mom.
Note to self:  Rename all recipes with creative child friendly names. Stuffed Eggplant shall now be known as Purple Sausage Boats . . . . hmmm . . . maybe not.
This risotto is easy, delicious, and better yet, only has five ingredients! It's not fancy, but it's tasty and nutritious. But did we really need to move past MY KIDS WILL EAT IT??
I think not.
Quinn actually devoured two helpings of it, squealing in approval and kicking her legs the whole time. And because I'm me, I have the photo evidence to prove it.
How can you argue with that face?