The Bushwacker is a delicious and easy frozen cocktail you will fall in love with. The mix of coconut, coffee liqueur, and rum is perfection!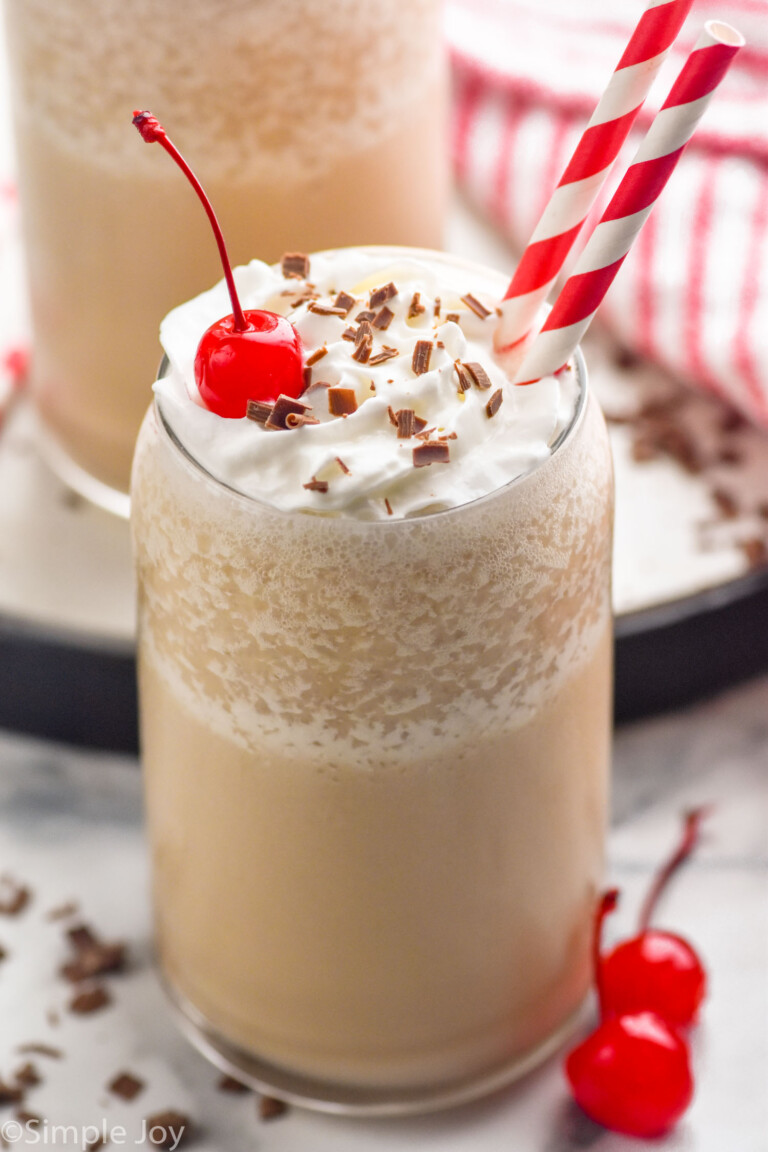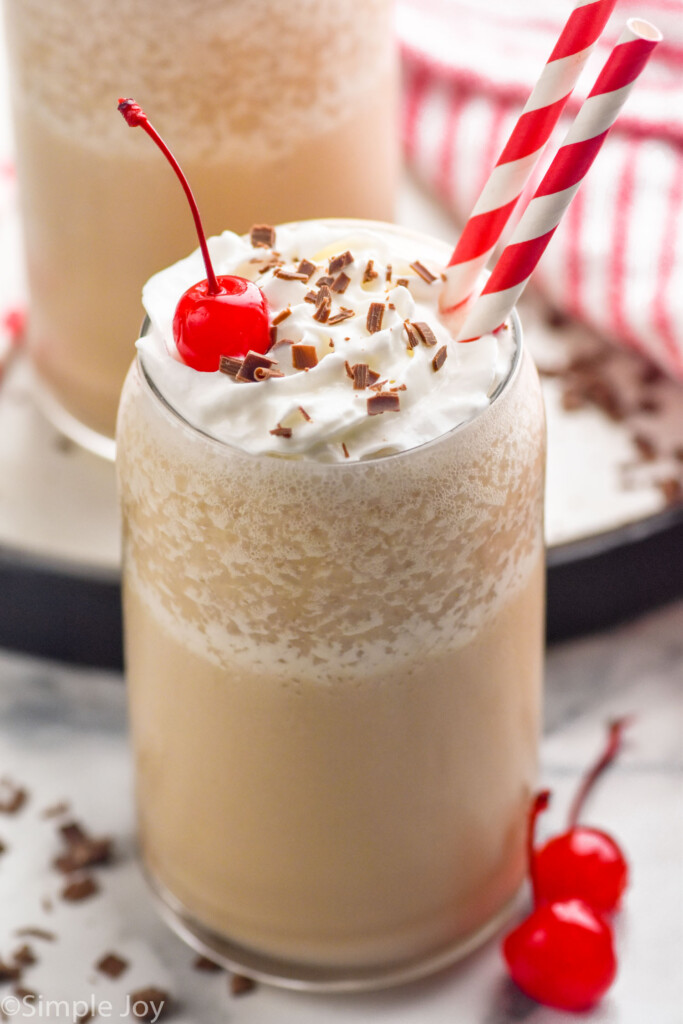 Sometimes I like to combine dessert time and cocktail hour. If you are like me, you are going to love this Bushwacker. Made with just a handful of ingredients, this is the perfect cocktail dessert combo.
Bushwacker Cocktail Ingredients
Here is an overview of the Bushwacker ingredients and other ways you can use them once they are in your bar. For all the measurements, see the recipe card at the bottom of the post.
Dark Rum: With rich notes of caramel and molasses, dark rum works best in this recipe. Light rum will not give the same flavor and is better in tropical cocktails. Whatever brand you buy, just make sure that it is one that you love.
Coffee Liqueur: Kahlua is the most common coffee liqueur and a great option for this drink. Tia Maria is another brand of coffee liqueur. You will love it in my Espresso Martini.
Dark Creme de Cacao: This chocolate liqueur is sweet and a star ingredient in many dessert cocktails, like the Grasshopper. It is available in both dark and white varieties and either would work in this drink recipe.
Cream of Coconut: This is coconut milk that is sweetened. I like to use Coco Lopez.
Milk: Any fat content will work in this recipe. Since only two ounces of milk are needed, it won't affect the thickness of the cocktail.
Ice: Essential for creating a frozen drink, start with one cup and add more if needed.
Cream of Coconut vs. Coconut Cream
A key part of this recipe is to buy cream of coconut and NOT coconut cream. They are not the same and will result in different-tasting cocktails. Cream of coconut is coconut milk that has been sweetened. It comes in a handy squeeze bottle and is quite sweet, perfect for making cocktails like this Bushwacker drink and the Pina Colada.
Coconut cream, on the other hand, is unsweetened. It usually comes in a can and is very thick.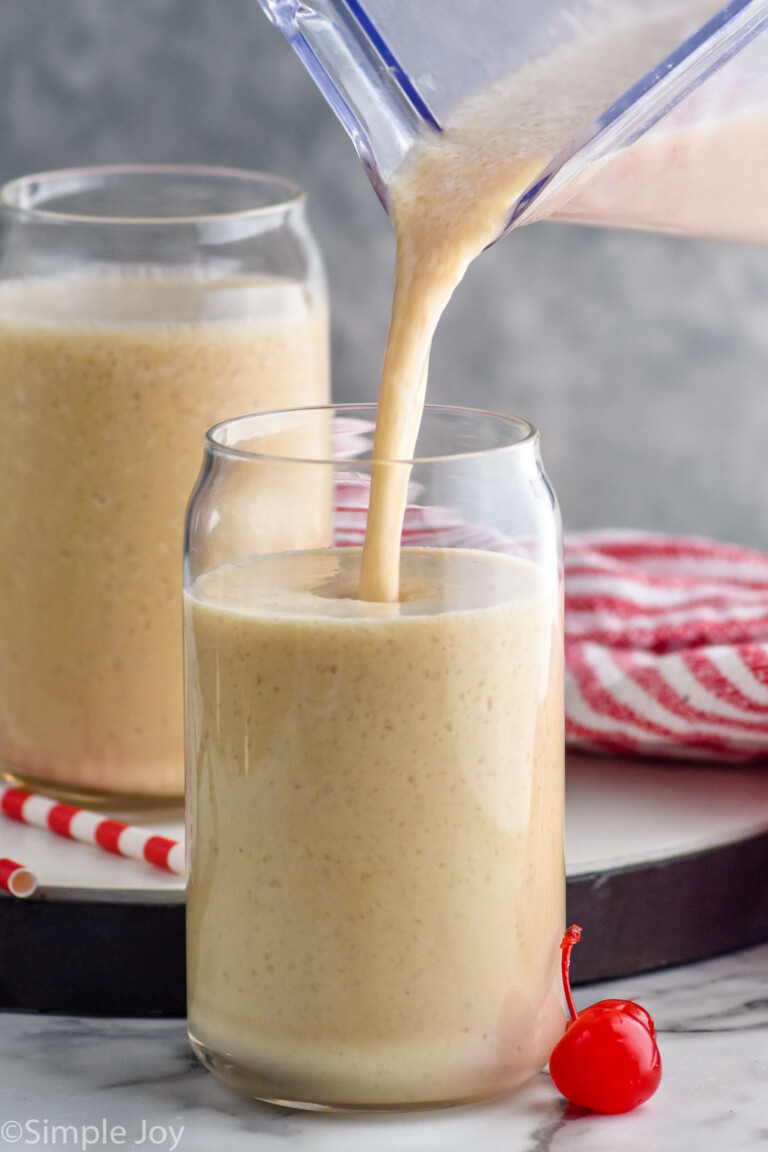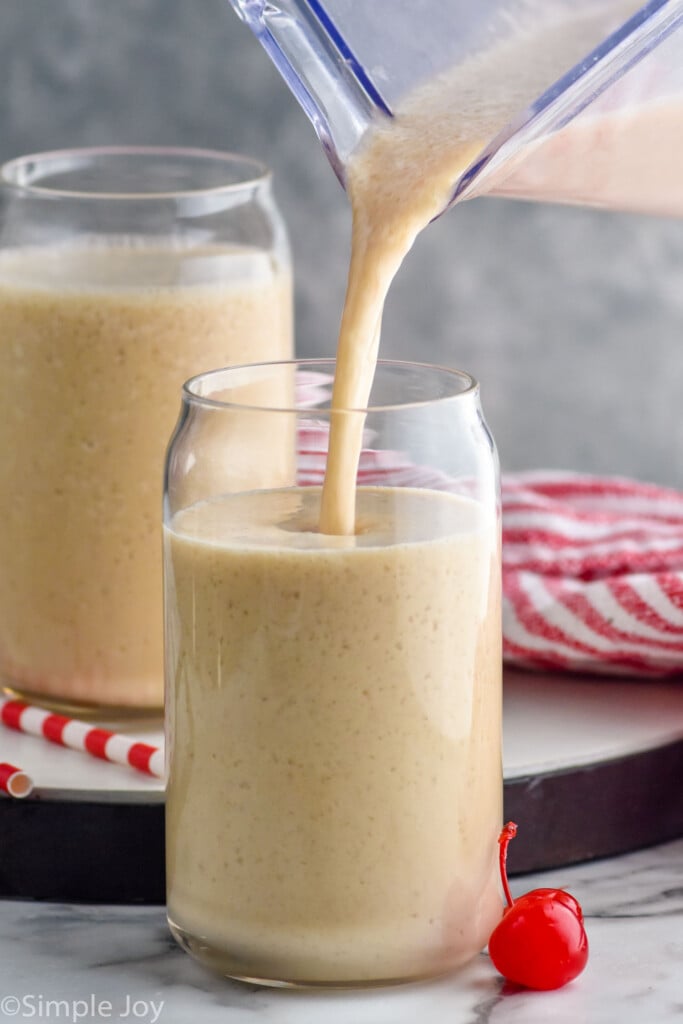 How to Make a Bushwacker
Here is a brief overview of how this Bushwacker drink recipe comes together. For the full recipe including all ingredients and measurements, scroll to the recipe card at the bottom of the post.
Combine all ingredients. Add them right into the blender.
Blend until smooth. Pour into a glass, garnish with whipped cream, and enjoy.
TOP PICK
The Best Blender
I love this set from Ninja! You get a blender, a food processor (with a dough blade!), and single serve blender perfect for smoothies.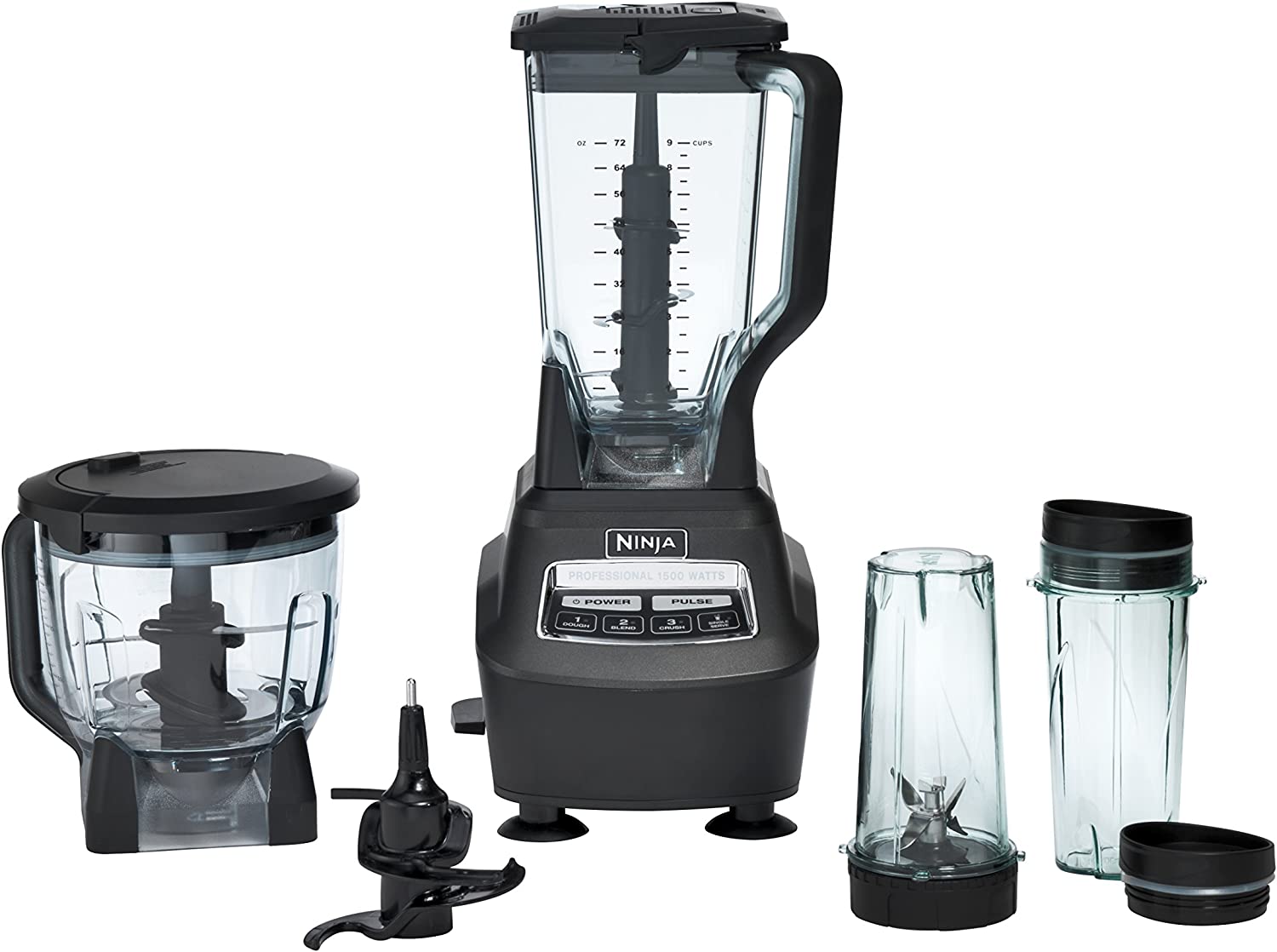 Skipping the Ice
I love frozen cocktails, but I don't always love the ice pieces in the final recipe. While this adds an extra step and additional time, I have a great solution for you.
Instead of using ice, combine the rum, Kailua, dark creme de cacao, cream of coconut, and milk. Pour the combination into an ice cube tray and freeze overnight. It won't freeze entirely because of the alcohol, but that is totally fine. The next day, empty the ice cube tray into the blender and blend until smooth.
How to Serve
Serve these Bushwackers right after blending while they are frozen and fresh. Whipped cream, chocolate shavings, and a cherry on top make the perfect garnish and make the cocktail taste even more like an adult milkshake.
TOP PICK
Glass Tumblers
Love these glasses? Me too! They are my new favorite and you can get a pack of four for less than $20!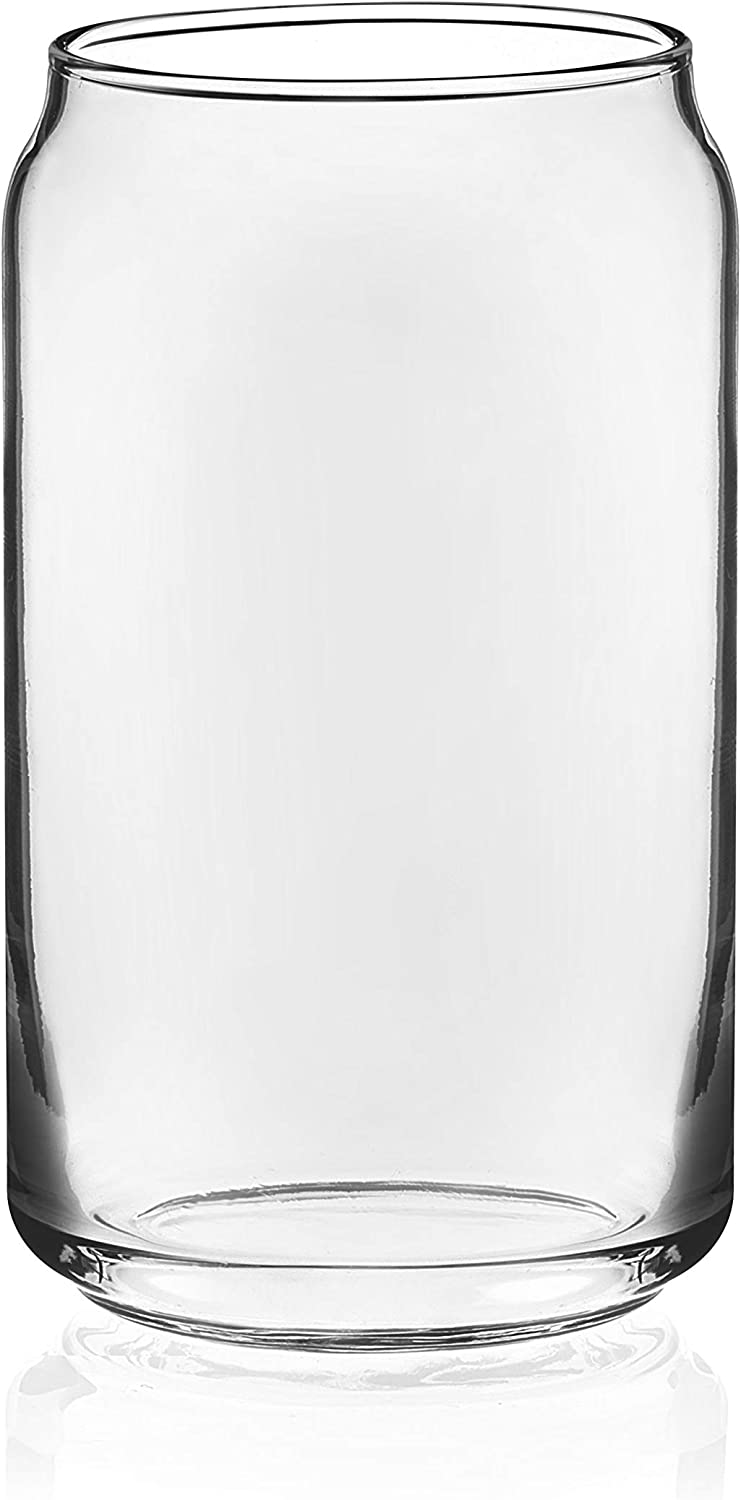 Variations
Here are a few simple ways to mix up the Bushwacker cocktail:
Use vodka in addition to or instead of dark rum.
Use a scoop of vanilla or chocolate ice cream instead of milk for a creamier drink.
Make it dairy-free by using almond, soy, or coconut milk.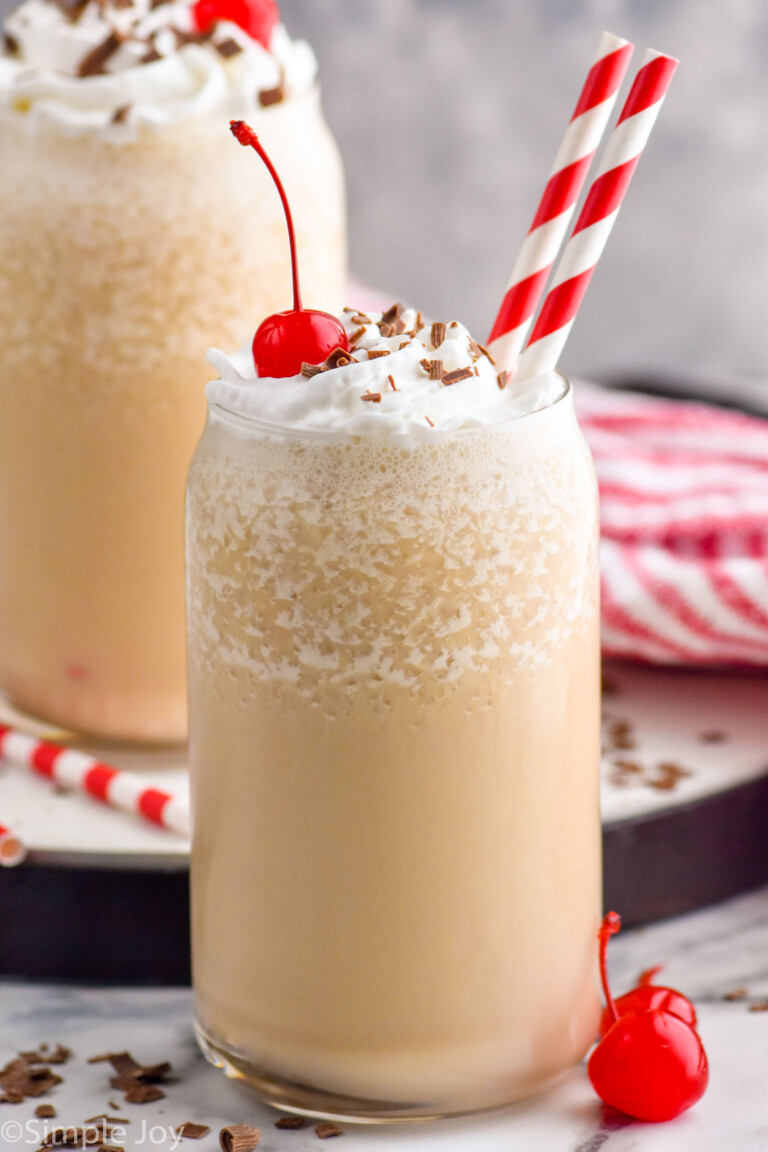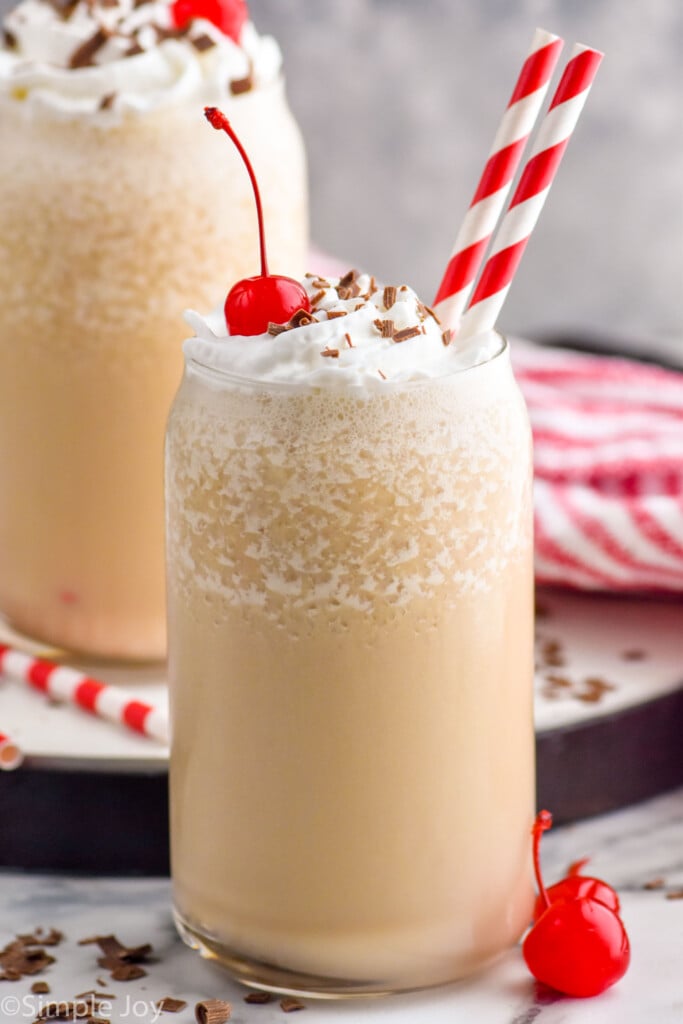 Other Dessert Cocktails
From fruity to chocolate, these indulgent dessert drinks will make the perfect treat.
If you make this Bushwacker recipe or any of my other recipes, please leave a comment and let me know what you think. I love hearing from you!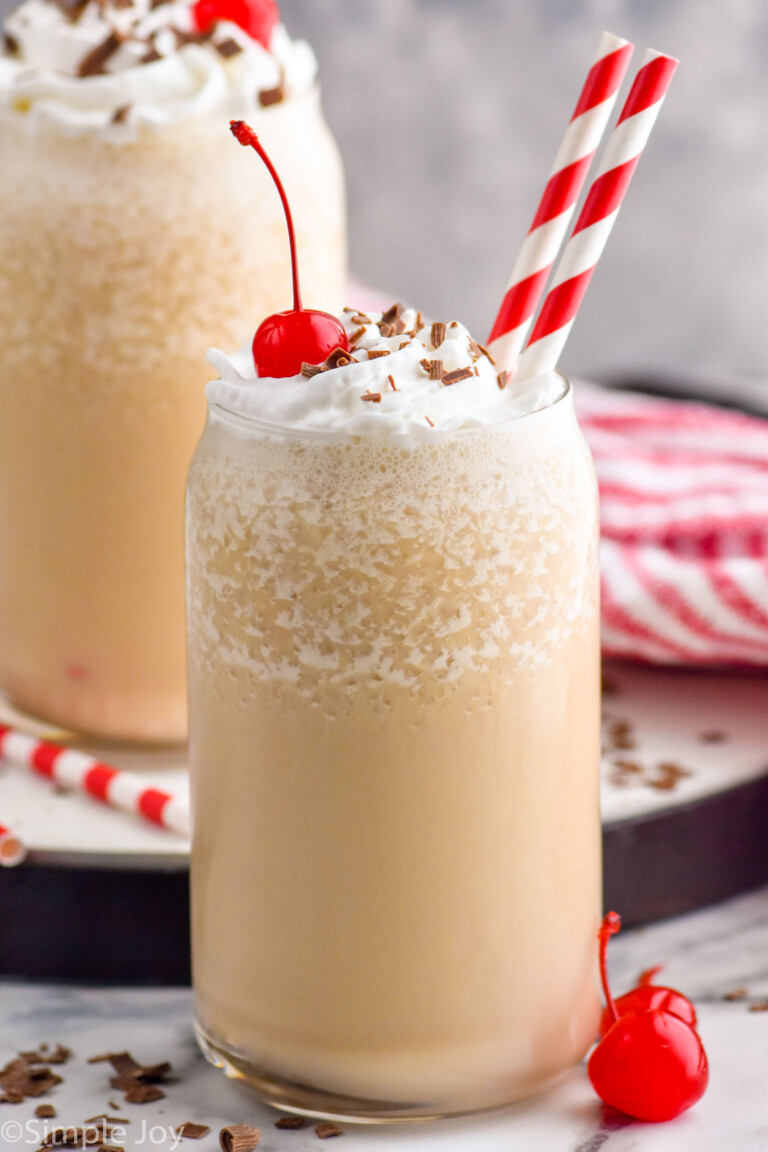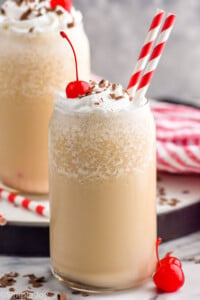 Bushwacker
The Bushwacker is a delicious and easy frozen cocktail you will fall in love with. The mix of coconut, coffee liqueur, and rum is perfection!
Ingredients
1

ounce

dark rum

1

ounce

Kahlua 

coffee liqueur

1

ounce

dark creme de cacao 

white could also be used

2

ounces

cream of coconut

2

ounces

milk

1

cup

ice

whip cream

optional

cherries

optional

shaved chocolate

optional
Instructions
Pour the dark rum, Kahlua, dark creme de cacao, cream of coconut, milk, and ice into a blender. (Read here on how to make this without ice.)

Pour into a glass. Garnish with whipped cream, cherries, and shaved chocolate.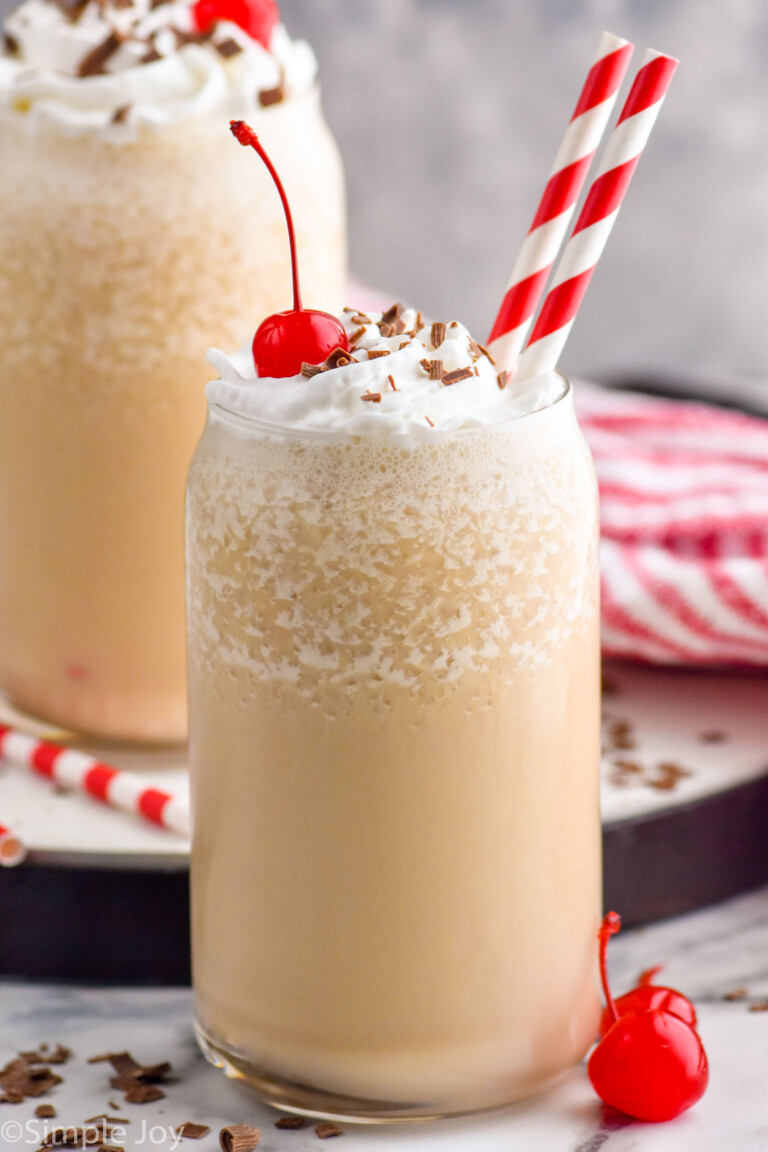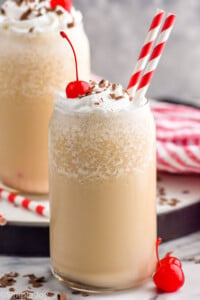 did you make this
Bushwacker