Orange Dreamsicle Floatini | A delicious mix of adult cocktail and fun kid drink!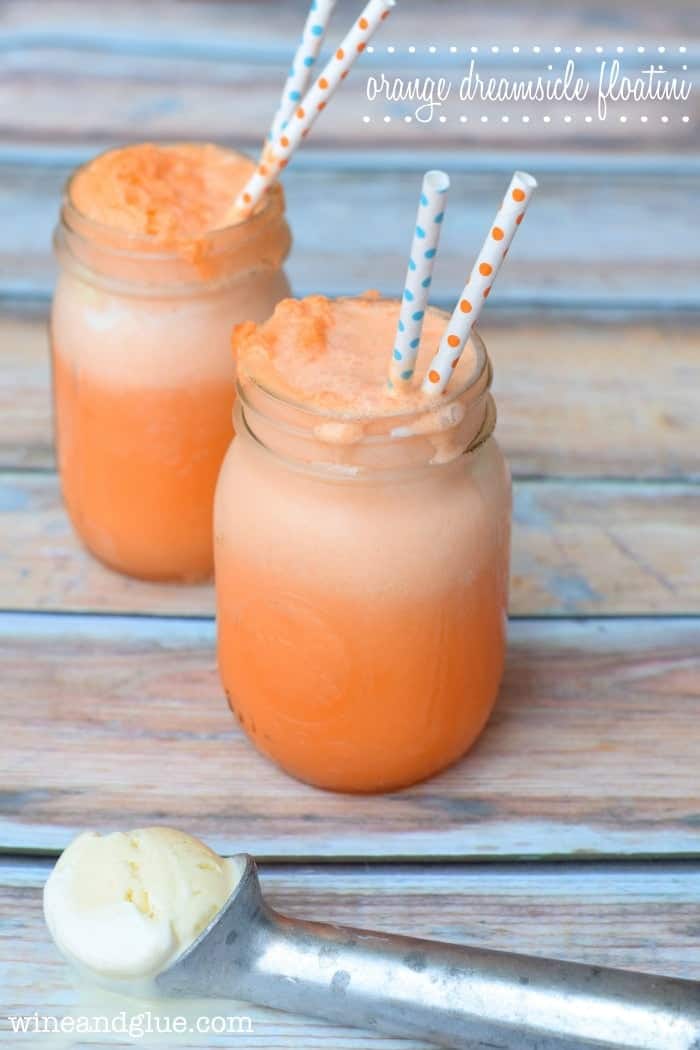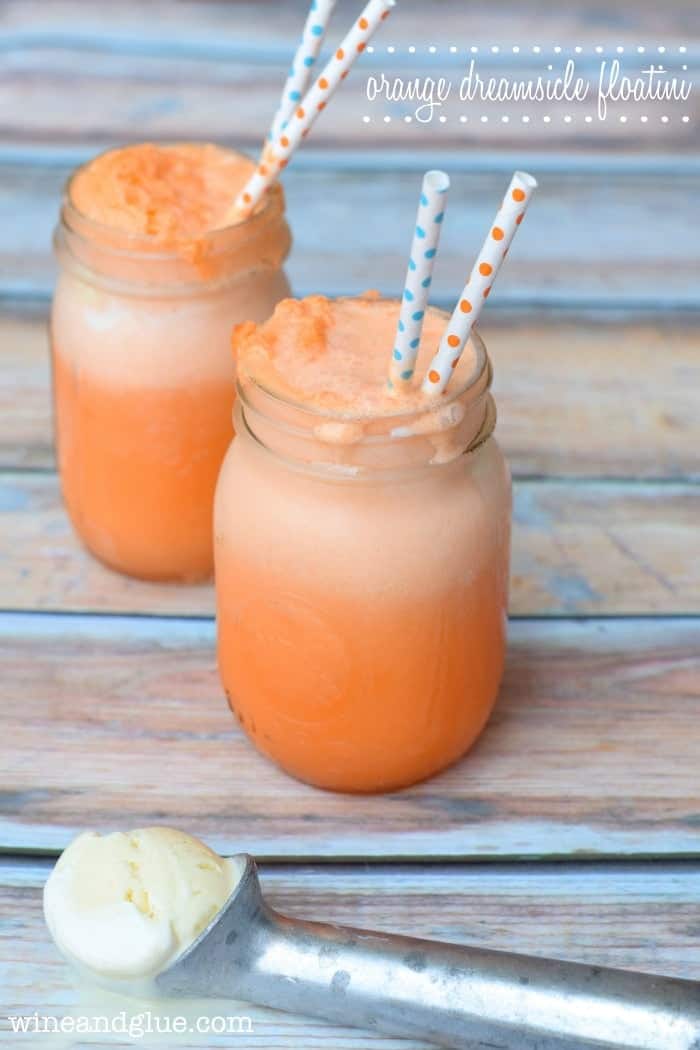 So, this isn't so much a recipe as it is instructions for a really fun time. I mean, three ingredients, does it even count?
Okay, but it really does count, because these are insanely delicious.
Around the time that Quinn was three months old . . . actually right around the time I was starting this very blog, I started drinking diet orange soda and UV Cake Vodka. Like by the bucket.
Okay, maybe not by the bucket, but I reeeeeeeaally liked it. It became my favorite drink. So much so that I pretty much made anyone who came to my house taste it. Some people were immediately hooked, and others liked it, but I'm pretty sure they just wanted their cocktail to taste like an adult beverage.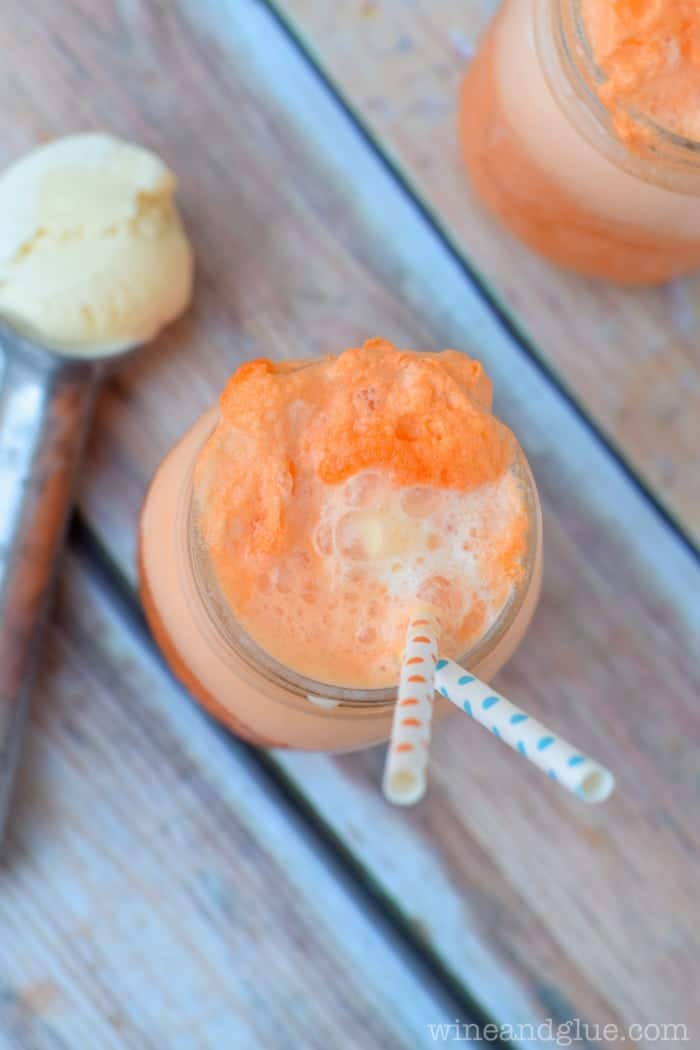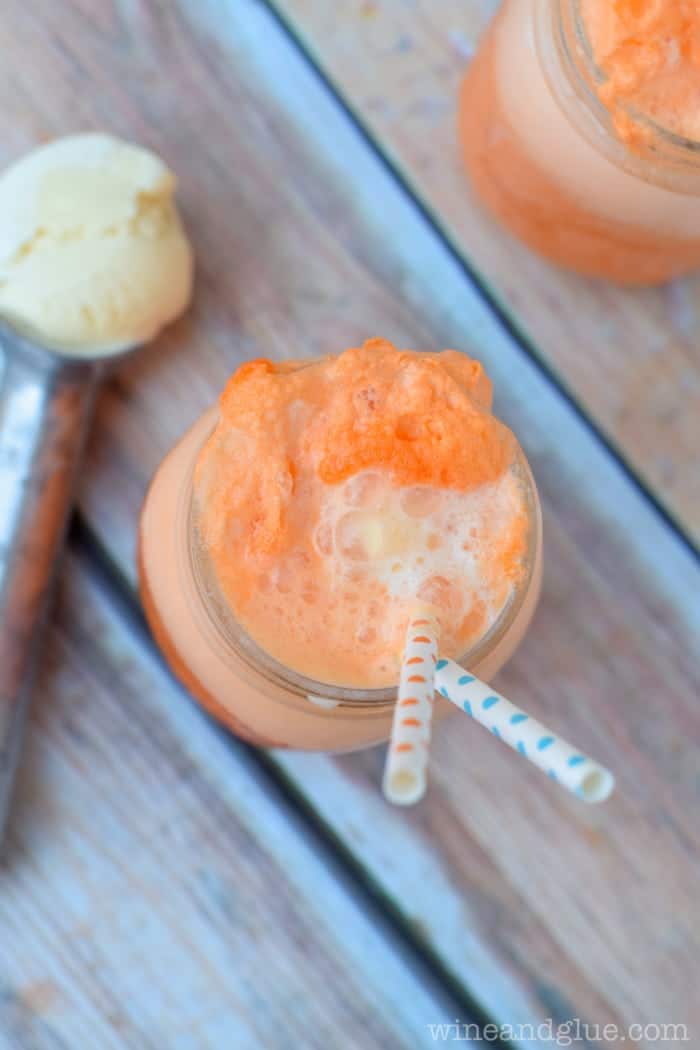 Today I scoff at those people and give you the Orange Dreamsicle Floatini!
Can you believe that we are almost done with summer? It seems crazy to me. And kind of a bummer too, because just when I am pulling away from the zombieness that is having a newborn and headed into full nights of sleep, the best season of the year is drawing to a close. So in rebellion against the end of summer, I am going to be giving you a couple more very much summery posts. I know . . . the pumpkin will be here soon, but until then, have an Orange Dreamsicle Floatini with me, will you?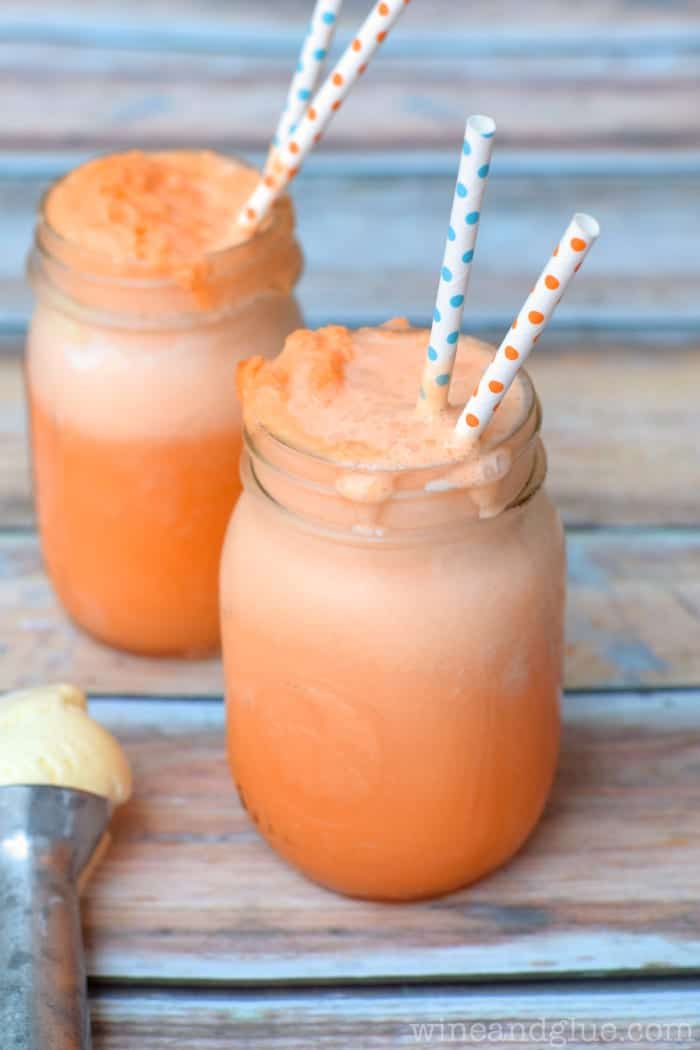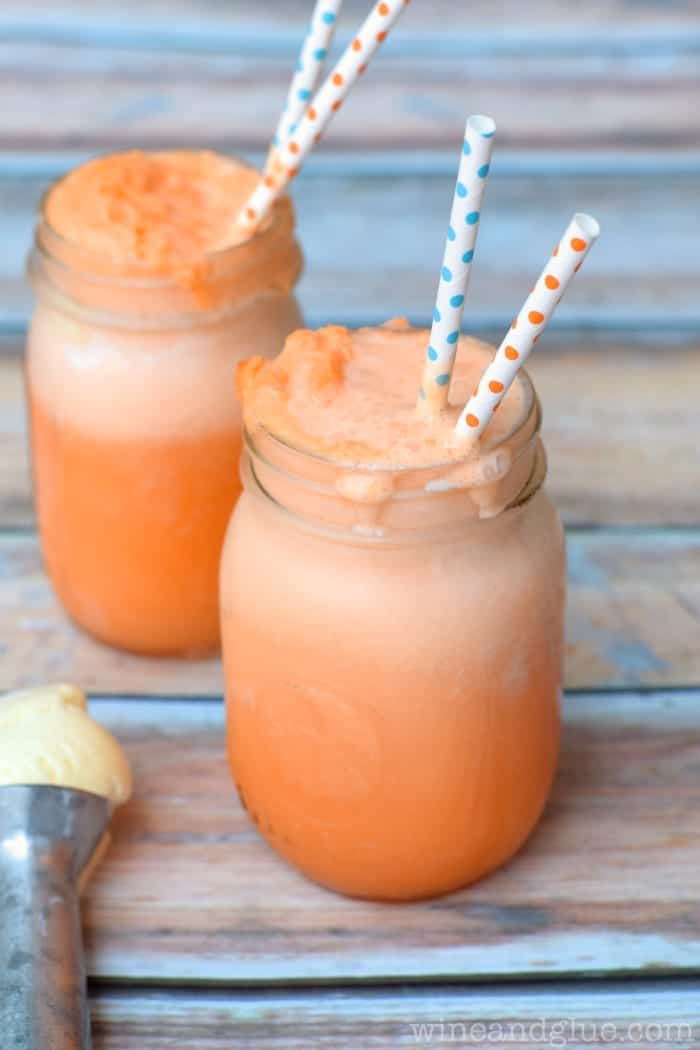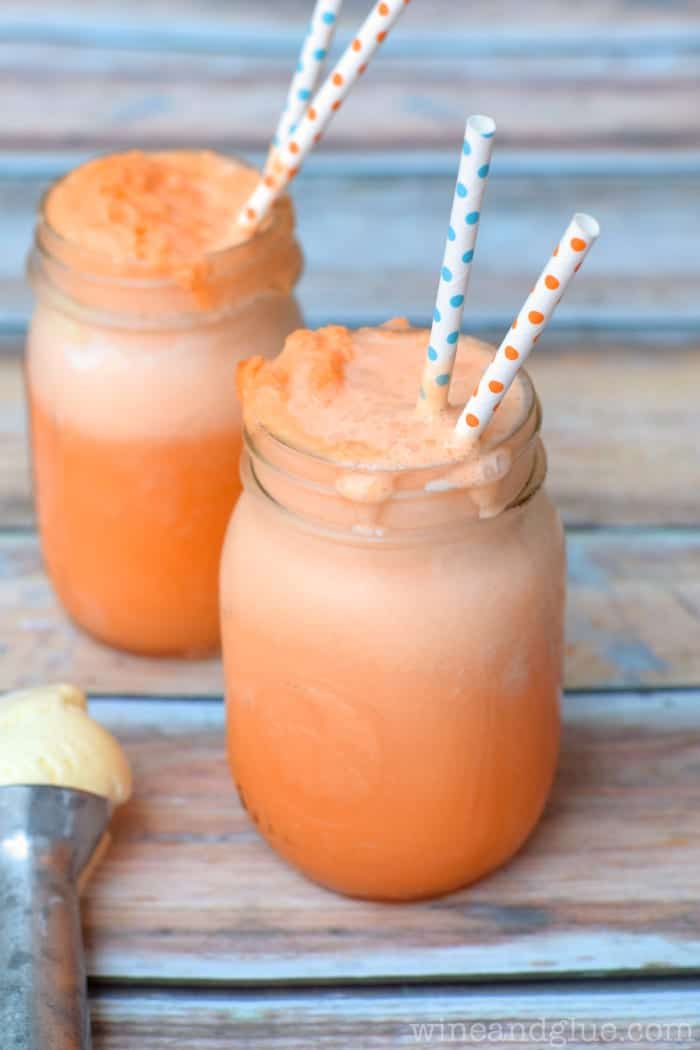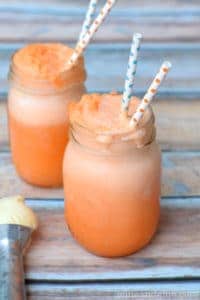 Orange Dreamsicle Floatini
Ingredients
vanilla ice cream

UV Cake Vodka

orange soda
Instructions
Mix about a can of orange soda with about an ounce of UV Cake Vodka (or more if you like a stronger drink). Then top it with a scoop or two of vanilla ice cream. Enjoy!
Notes
Though this post isn't sponsored by UV, the UV Cake Vodka is my absolute favorite, and I think it really makes this drink what it is . . . delicious!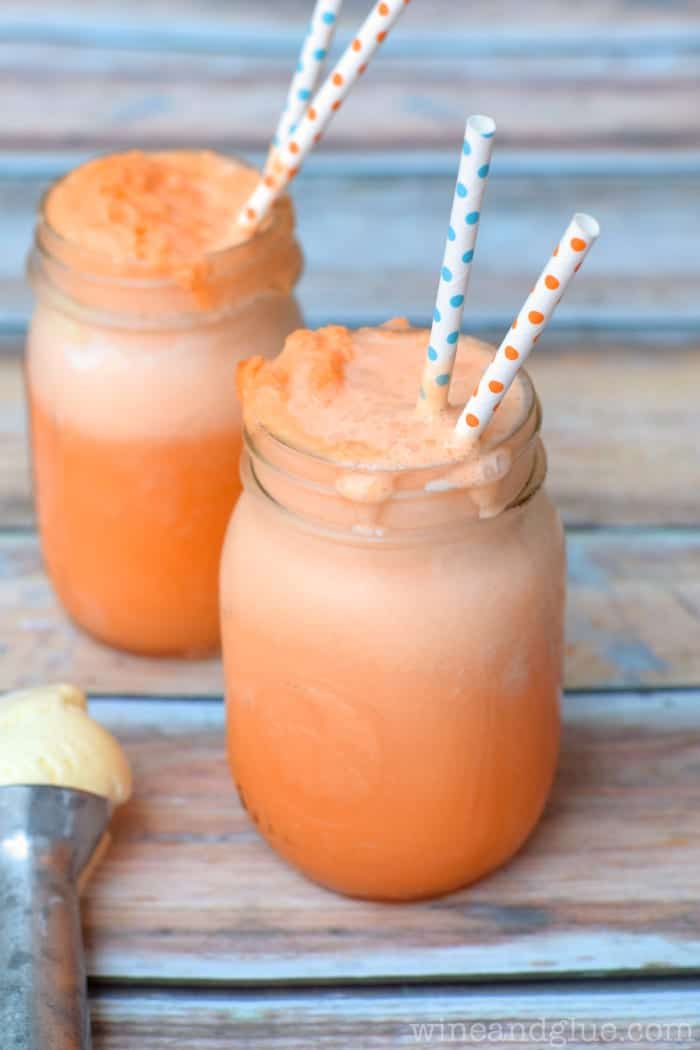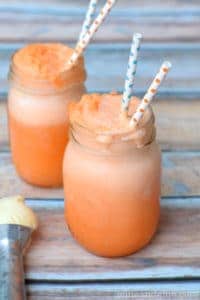 did you make this
Orange Dreamsicle Floatini