This Dirty Pina Colada Coke is going to be your new favorite skinny indulgence! Make it as an afternoon treat or make it as an easy and delicious cocktail! Thank you Dasani for partnering with me to bring this new favorite drink!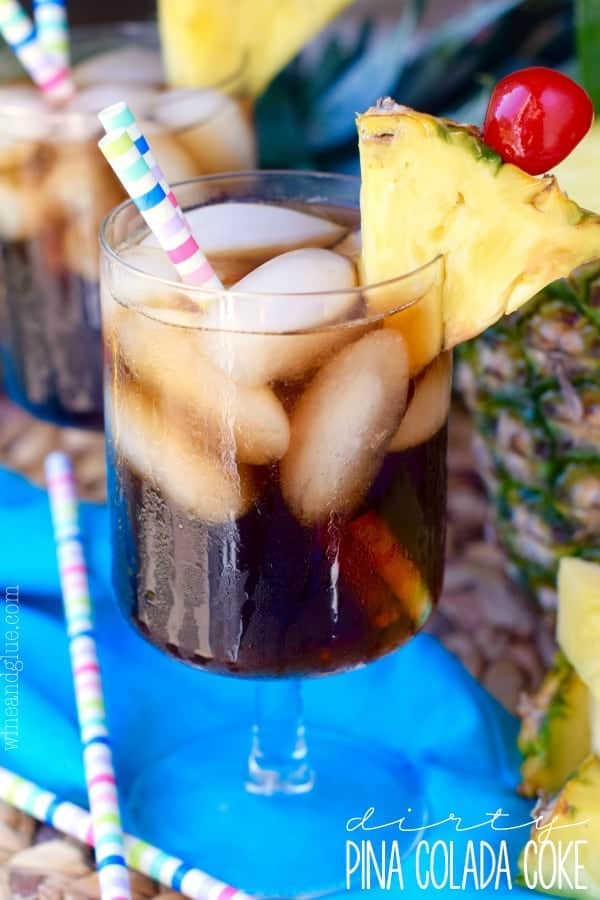 So a few years ago when I started blogging, I was introduced to the idea of a dirty coke. And because I am who I am . . . naturally I thought that they were "dirty" because they had alcohol in them. I was so terribly disappointed! Lol!
Traditionally a dirty coke is made with lime juice and coconut syrup . . . but I made mine Pina Colada flavored!
And put alcohol in it. #obviously
You guys. It is so crazy good!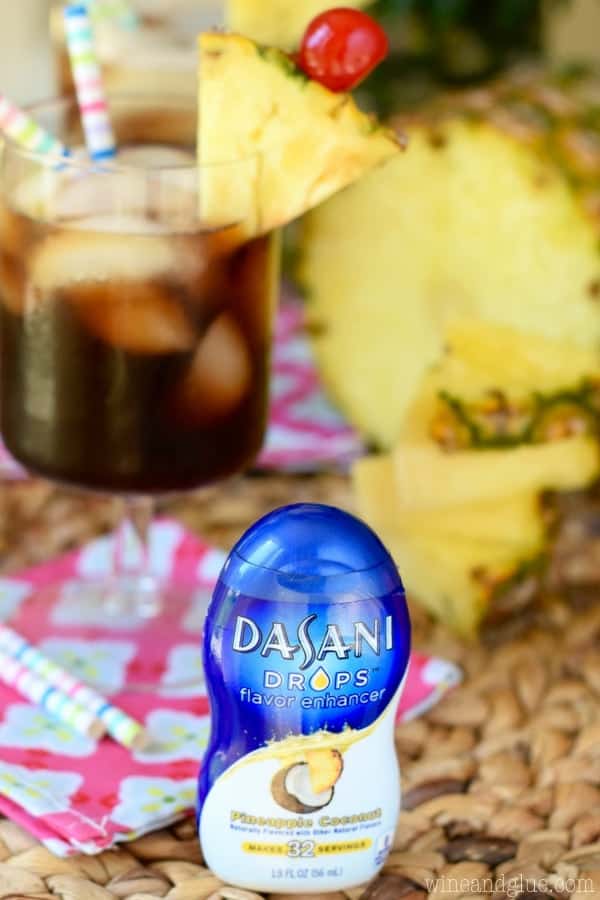 This Dirty Pina Colada Coke starts out with Dasani drops. If you are anything like me, you are horrible at drinking water and staying hydrated. But it's such an essential part of you know . . . . being a human being. Besides that, when you drink enough water you are less likely to snack, and I've read that you are less irritable too! (Not that I have a problem with being irritable.)
I know that water is the absolute best option for staying hydrated, but these Dasani drops are a close second! They make drinking lots of water in your day a lot easier to do. Plus, they are teenie tiny so perfect for throwing in a bag or a purse (or a pocket!) and taking with you on the go.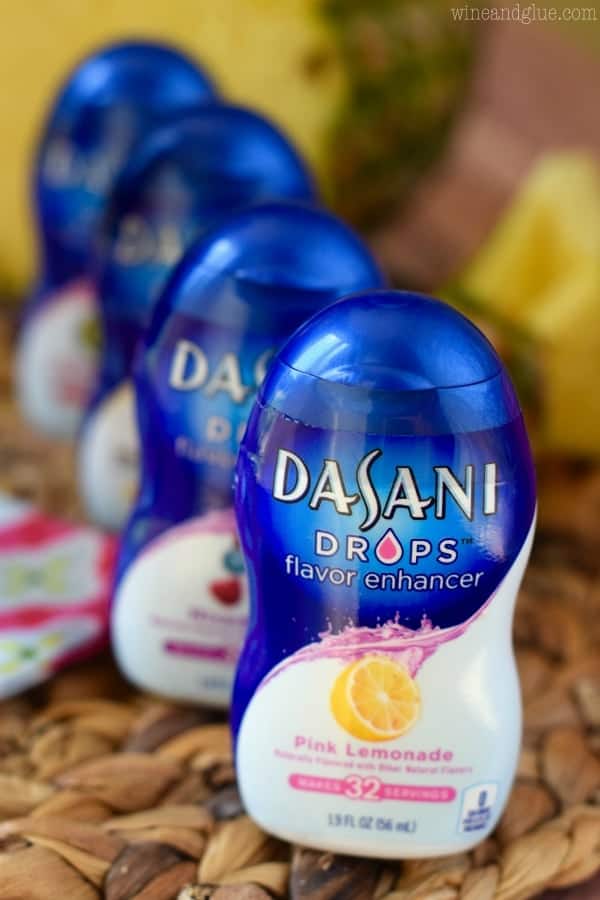 They come in six delicious flavors and obviously, like with most things in life, I like combining them with alcohol (#duh), though they are awesome just in water. Can you just imagine all the amazing different cocktails that you can make with these drops, a little water, and your favorite booze?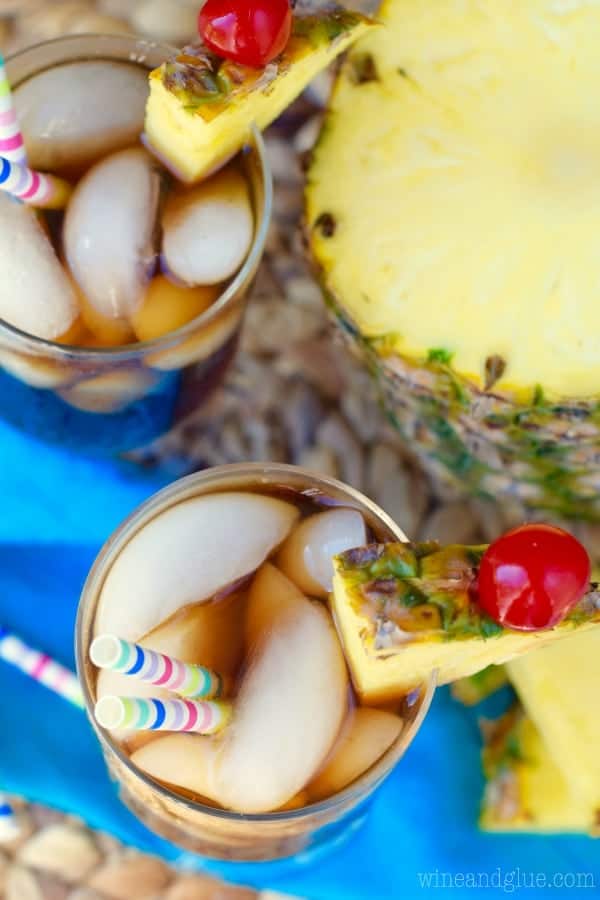 The first recipe that I created with these was a Skinny Pina Colada.
1 cup ice + 1/2 cup water + 1/2 tsp Pineapple Coconut Dasani Drops + 1 oz Coconut Rum = One amazing blended cocktail that is super light on the calories.
It was super delicious, but I will still fixated on the idea of a dirty coke that had booze in it. I used Diet Cherry Coke. I know. The cherry seems weird, but it complimented the pineapple and coconut perfectly. And then I topped it off with some coconut flavored rum, though you could certainly leave that out and it would be just as delicious. This is a cocktail that I will definitely be making again and again.
What is the first cocktail you would make with Dasani Drops?
Make sure you connect with Dasani Drops on Instagram, Twitter, and Facebook to see all the great ways you can use these fun drops and make keeping yourself hydrated a little easier.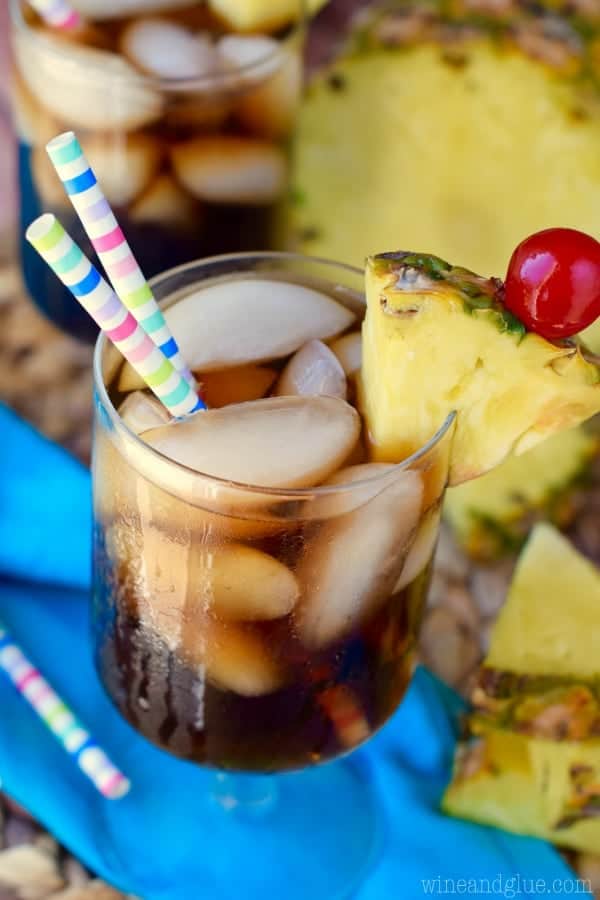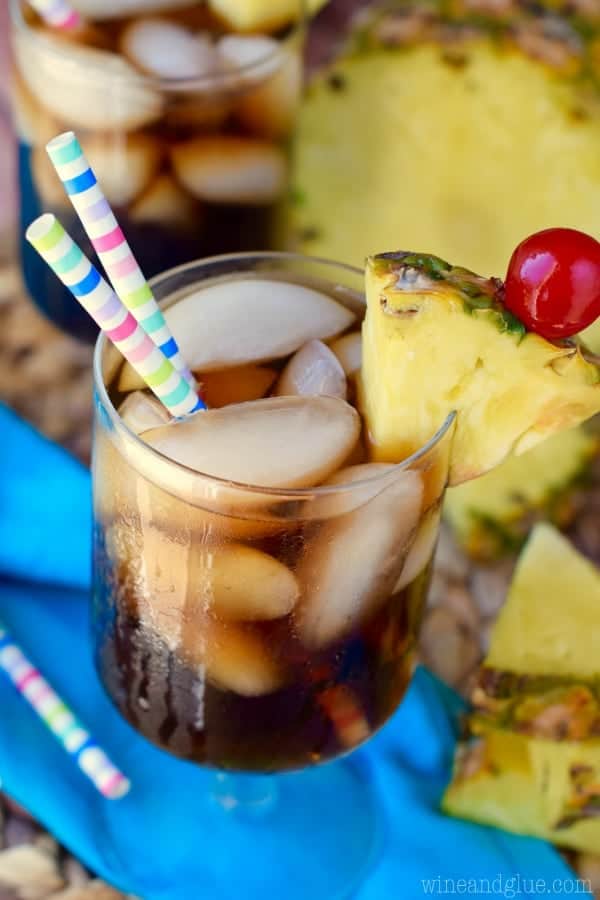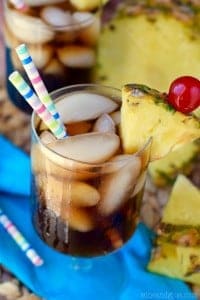 Dirty Pina Colada Coke
Ingredients
12

oz

Diet Cherry Coke

or regular Diet Coke

1/2

tsp

Pineapple Coconut Dasani Drops

1

oz

Coconut Flavored Rum
Instructions
Combine all the ingredients together over ice.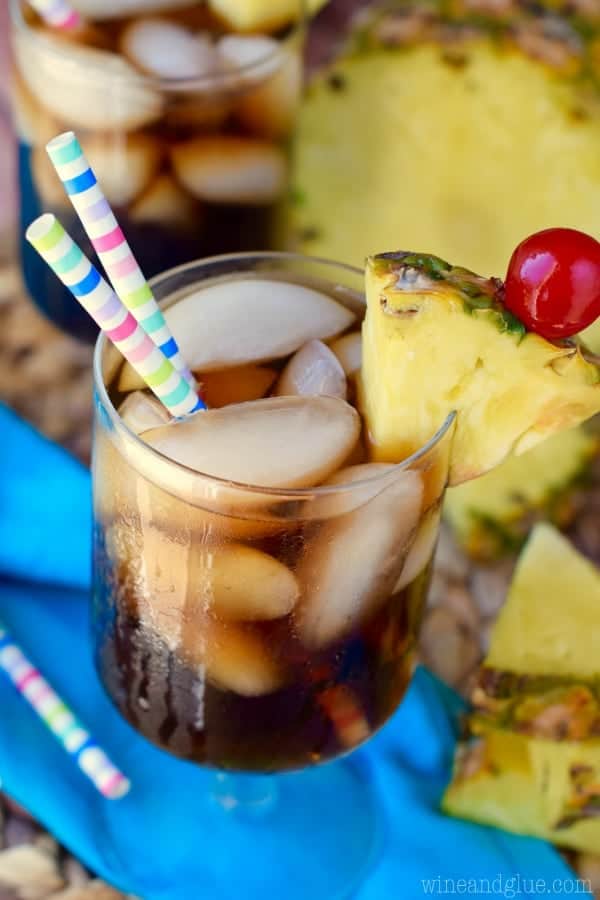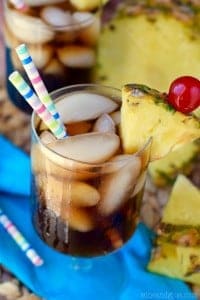 did you make this
Dirty Pina Colada Coke