This is the easiest Thanksgiving menu you are going to find. It is full of recipes that have minimal hands on time and come together so easily that you will have plenty of time to entertain your guests. This menu takes traditional Thanksgiving sides and makes them simple. But just because we go simple with the menu does not mean we sacrifice flavor. Every Thanksgiving recipe on this menu is full of flavor.


I'm very excited to be working with Jennie-O turkey to bring you this menu. Jennie-O is a staple in our house! Thank you for supporting the brands that make Wine & Glue possible.
THIS IS THE EASIEST THANKSGIVING MENU YOU ARE GOING TO FIND.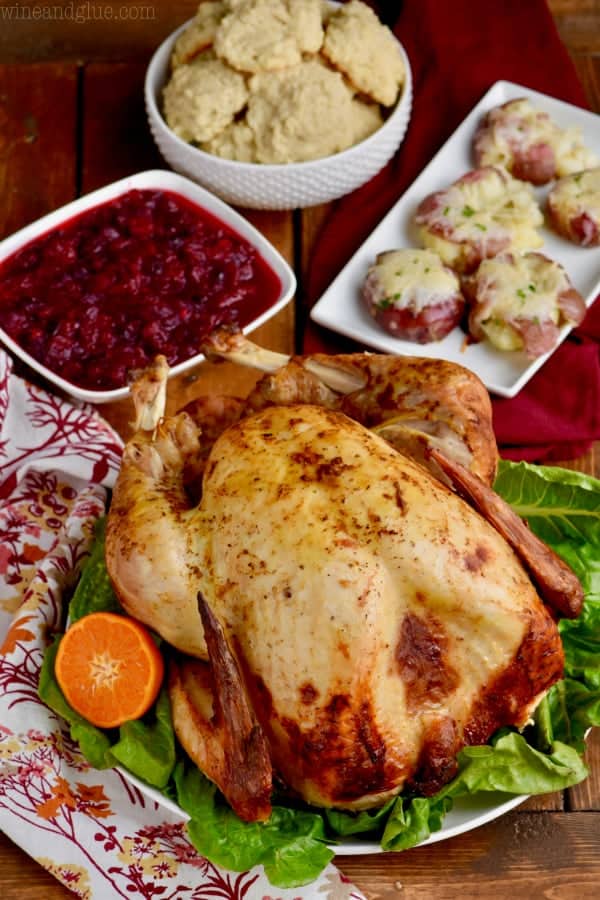 You can't have a super easy Thanksgiving menu without a super easy turkey, right?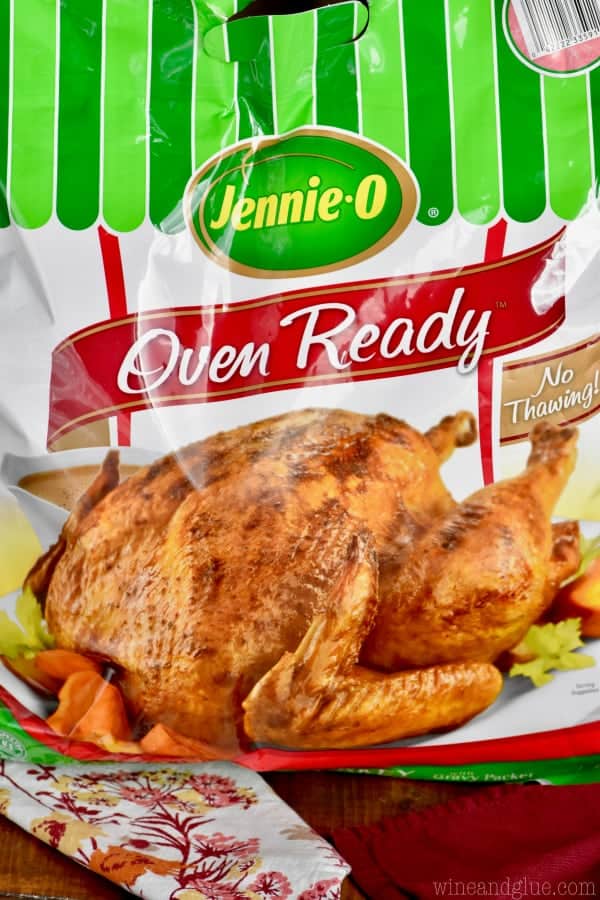 My favorite easy way to make a turkey is Jennie-O's Oven Ready Turkey! It goes right from the freezer to the oven with almost no prep. All you have to do is take it out of the outer bag it came in, set aside the gravy (yup! it comes with gravy!), cut a few holes in the bag that the turkey is in and pop it in the oven. It cooks up right in the bag, it is already seasoned, and it makes for the most delicious moist turkey.
If you are afraid of making your own turkey, this is totally the way to go!
EVERY GREAT THANKSGIVING MENU NEEDS GREAT SIDES!
And if you are hosting a smaller crowd, don't worry! Just make their Oven Ready Turkey Breast. Same great taste, same minimal prep, but smaller size. You can read all about it and the amazing Turkey Noodle Casserole I make with my Thanksgiving leftovers.
You can't have Thanksgiving without some Easy Cranberry Sauce!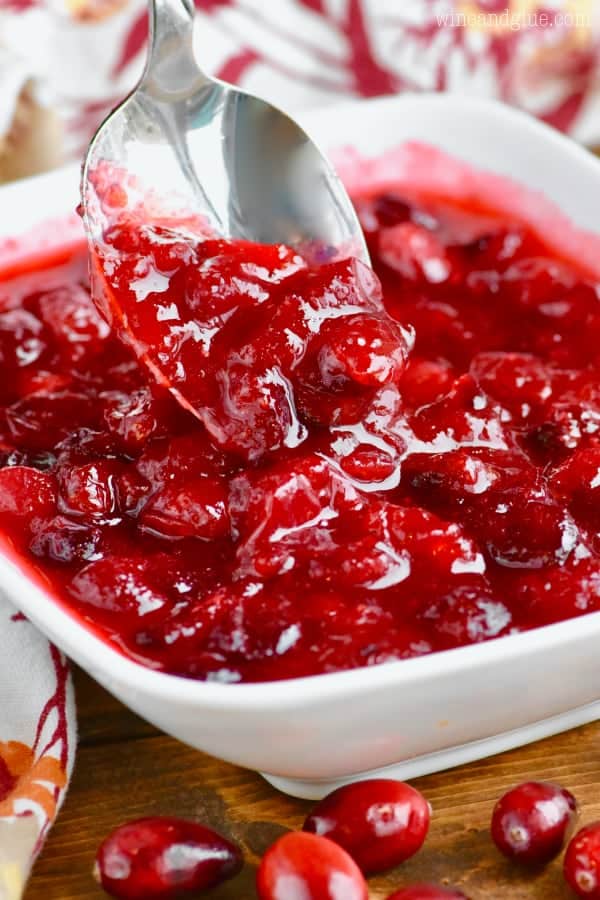 Only THREE ingredients for this Easy Cranberry Sauce! It is the best cranberry sauce recipe for Thanksgiving! It's made with orange juice for a little extra punch of flavor and it is so easy. If you supervise at the stovetop, you could even put one of the kids in charge of this one!
Of course you also need potatoes! And even though mashed potatoes aren't difficult, these Italian Roasted Smashed Potatoes are way yummier!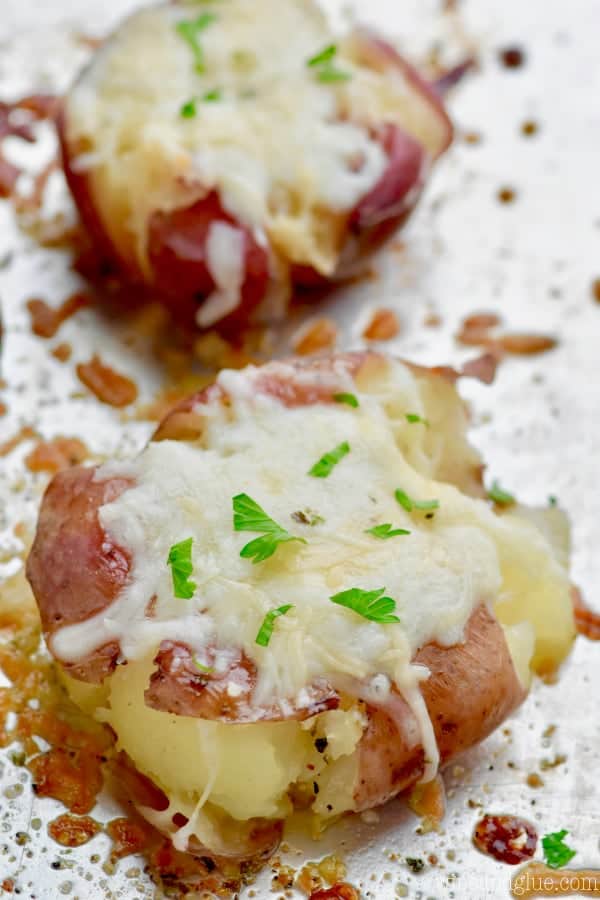 These Italian Roasted Smashed Potatoes are easy, loaded with garlic, butter, and cheese, and seasoned perfectly. They are a great side dish for any night because they involve so little hands on time! Your family is going to love this perfect roasted potato recipe!
And finally, any good Thanksgiving meal needs a biscuit! These Fast Easy Biscuits are the way to go!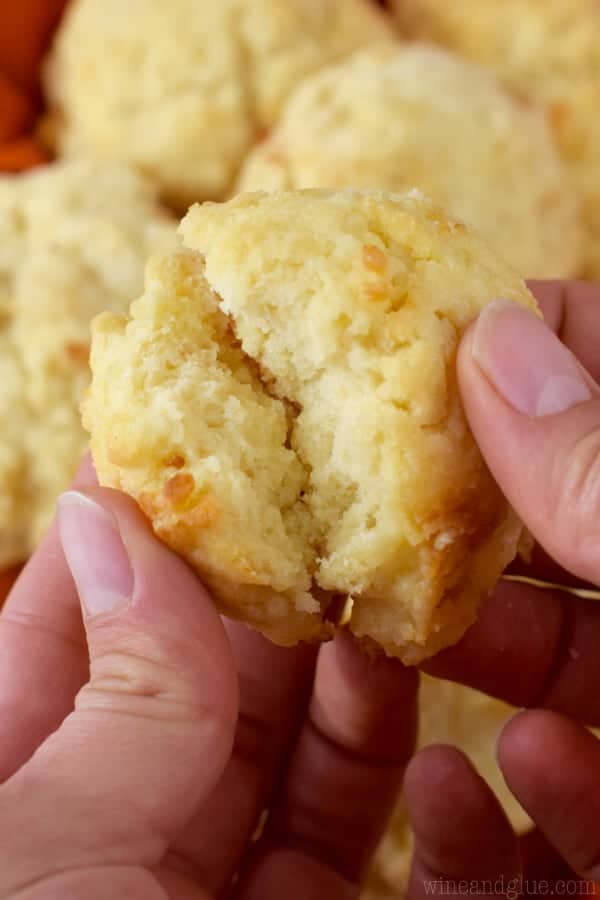 These Fast Easy Biscuits are seriously delicious and they really do come together in a SNAP! They are going to be your new go to.
And there you have it! These four recipes will make hosting Thanksgiving easier than you could ever imagine!

Make sure you follow Jennie-O on Instagram, Twitter, and Pinterest and check out their site for great ways to use your left over Oven Ready Turkey!
SaveSave
SaveSave