These Easy Grilled Parmesan Potatoes are so fast and the perfect side for a family BBQ!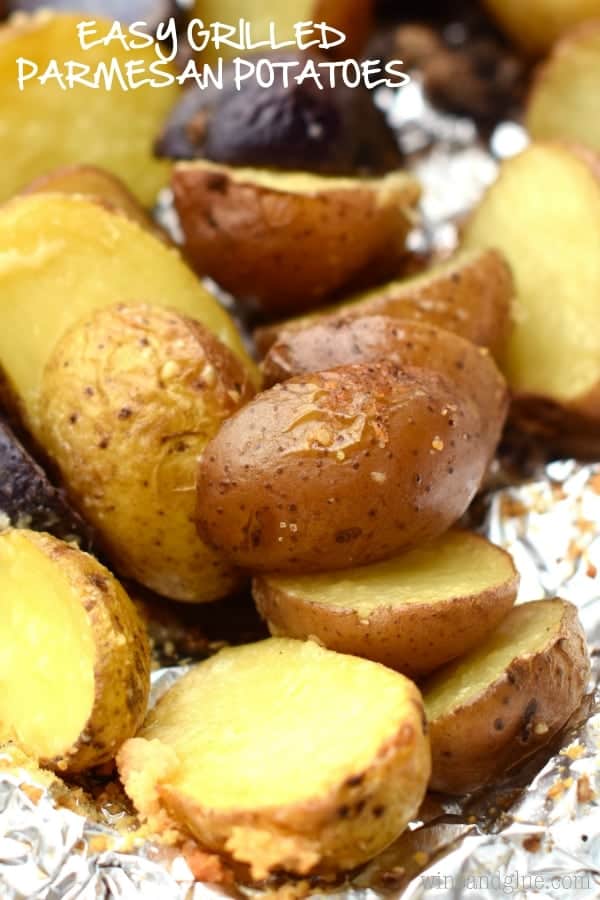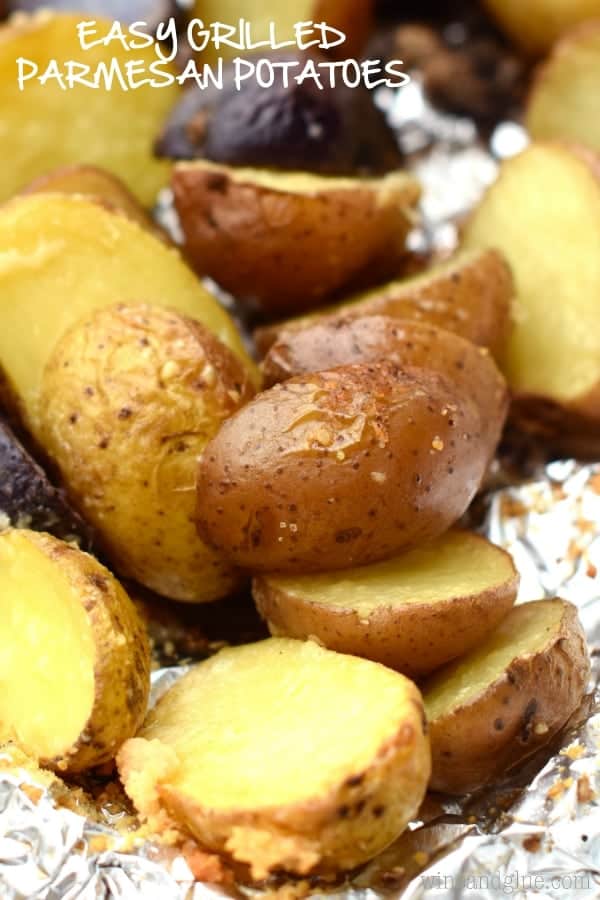 You guys.
What's the deal with guys and big tv's? Is it some weird Freudian thing of bigger = better?
To be fair, this is coming from the same woman who watched all the seasons of Six Feet Under on an iPod nano while running on a treadmill. (Awesome show, btw). So I'm not kidding at all when I say that I really don't get it.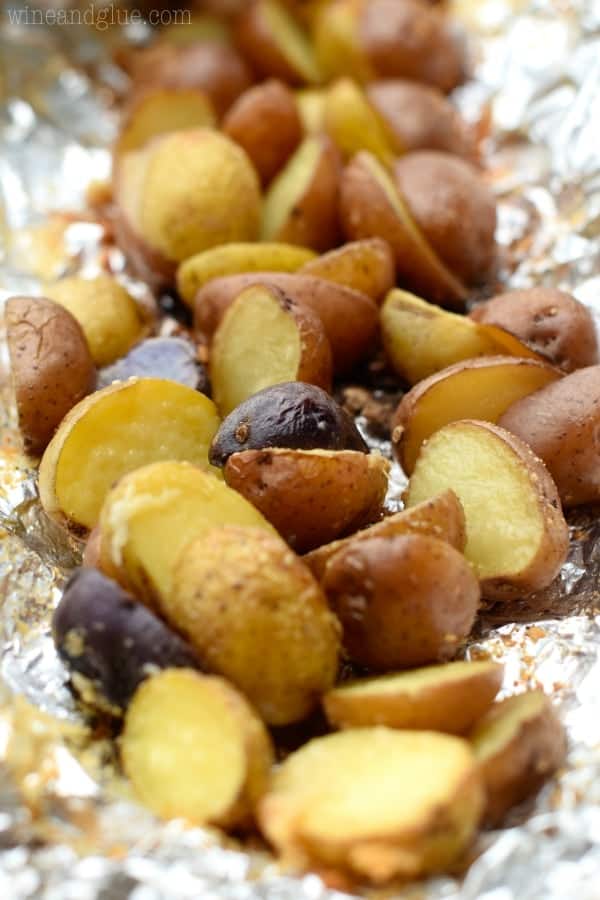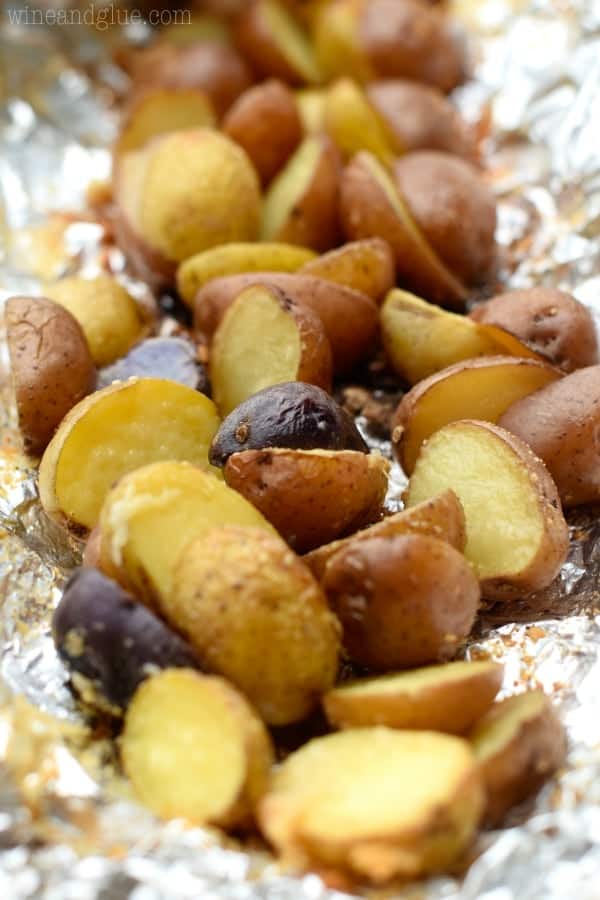 Nathan just bought a GINORMOUS tv for our living room. It's so big that I'm embarrassed to give you the dimensions.
We have had a policy since the beginning of our marriage that any purchase over $100 requires the approval of the spouse. So obviously, I was clued in that it was happening. My story, that I will always stick to, is that he caught me in a moment of weakness. (i.e. My entire 30's).
You guys.
It's SO big.
Like hurt your eyeballs big.
If there is some guy's guy out there who can explain to me why GINORMOUS tvs are necessary, could you please explain it to me?
Okay.
Not difficult to understand? These Easy Grilled Parmesan Potatoes! They cook up on a fool packet on the grill in about 30 minutes. They throw together in less than five minutes and they are the absolute perfect side when you are having a BBQ. Plus, foil packet = no clean up! Total win!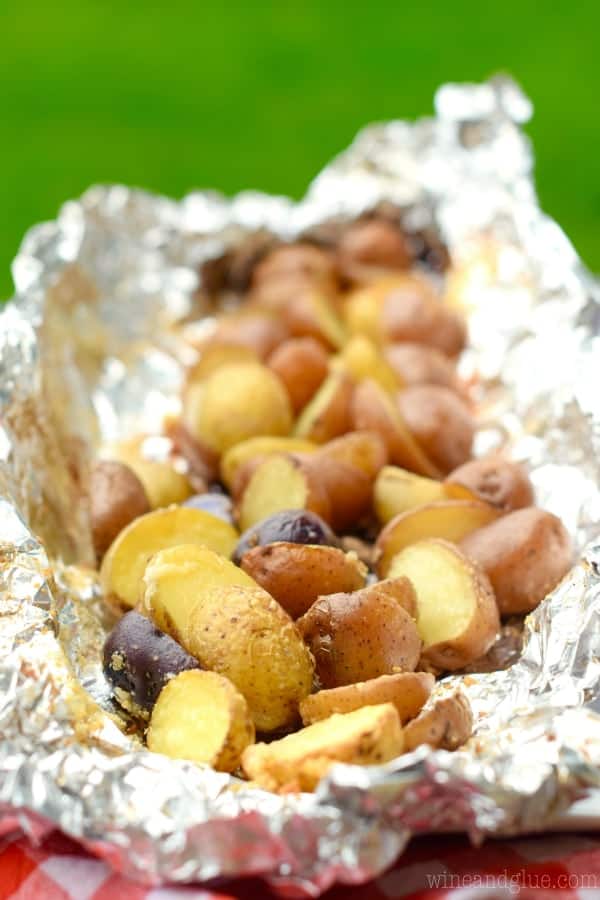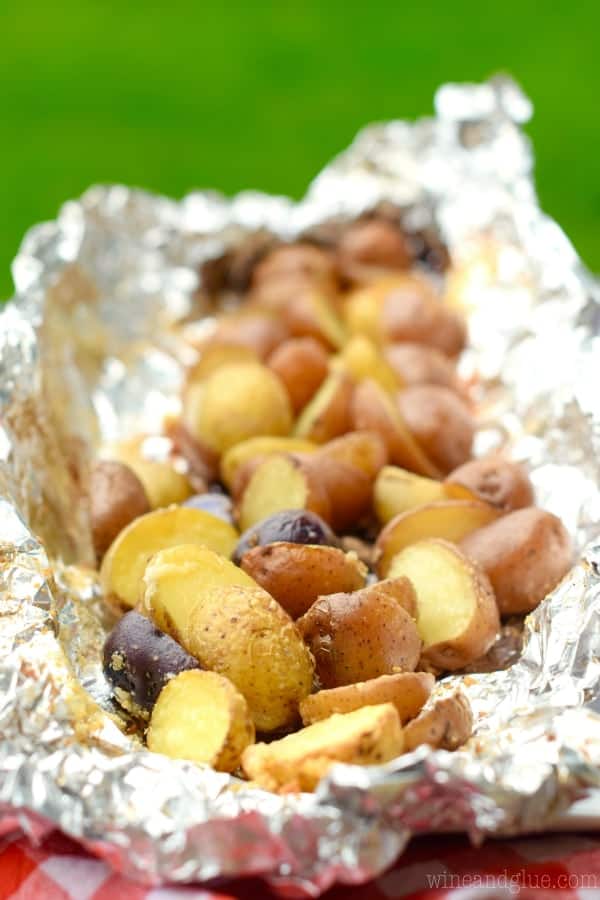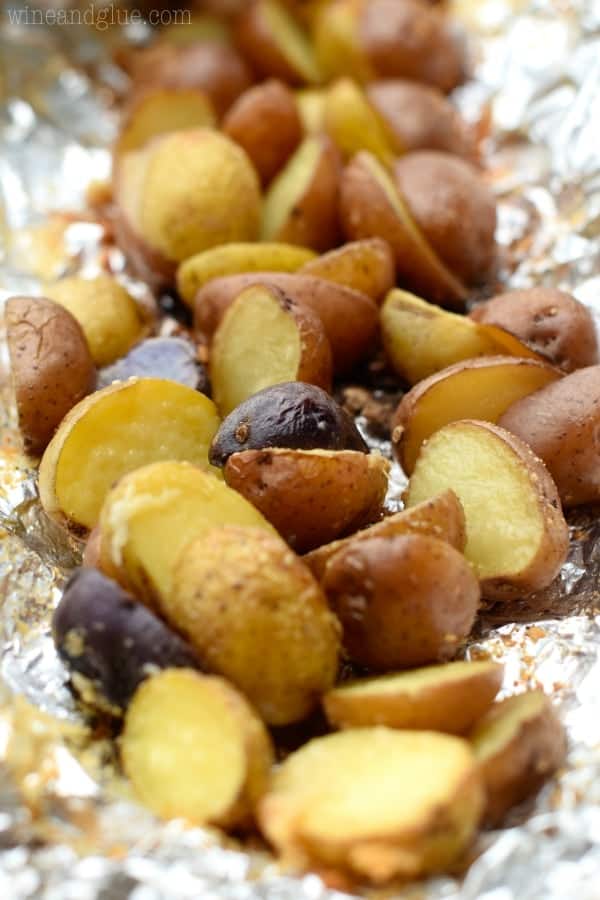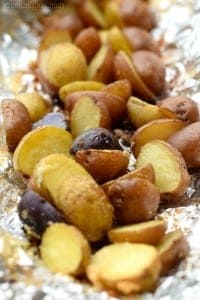 Easy Grilled Parmesan Potatoes
Ingredients
1.5

lbs

baby red potatoes

washed and cut in half

2

TBSPs

parmesan cheese

1

tsp

garlic salt

extra virgin olive oil spray
Instructions
Spray a large piece of aluminum foil, approximately 8 inches by 15 inches, with cooking spray.

Put the potatoes on the aluminum foil and spray again with cooking spray.

Sprinkle the potatoes with parmesan cheese and garlic salt.

Pull the edges of the aluminum foil to the middle and pinch the ends making a foil packet.

Put the foil packet on the grill over very low heat for approximately 30 minutes or until the potatoes are tender, checking at 15 minutes and then again and 20 minutes.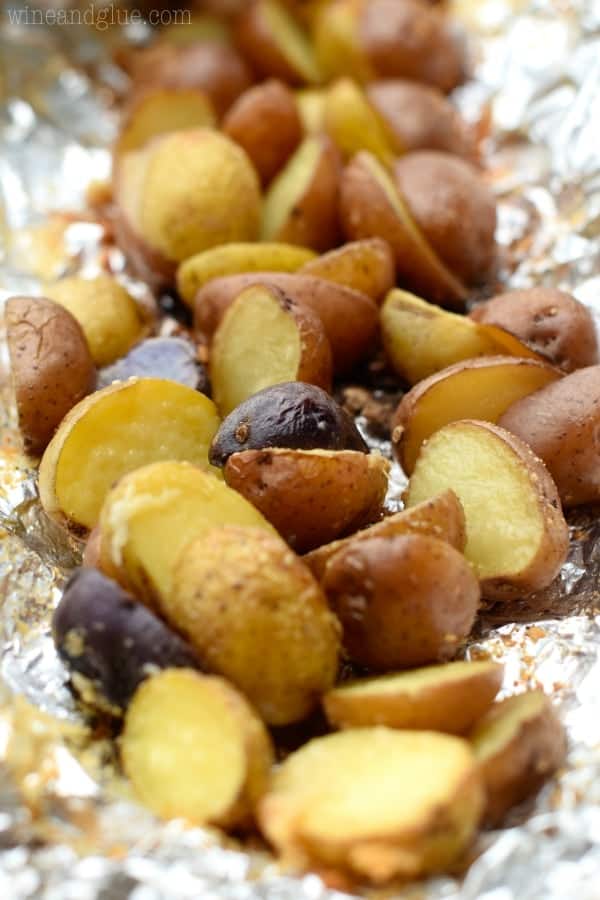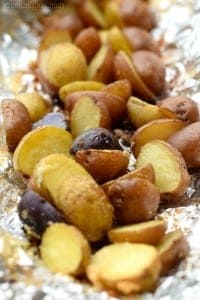 did you make this
Easy Grilled Parmesan Potatoes
Other easy sides
Toasted Coconut Green Beans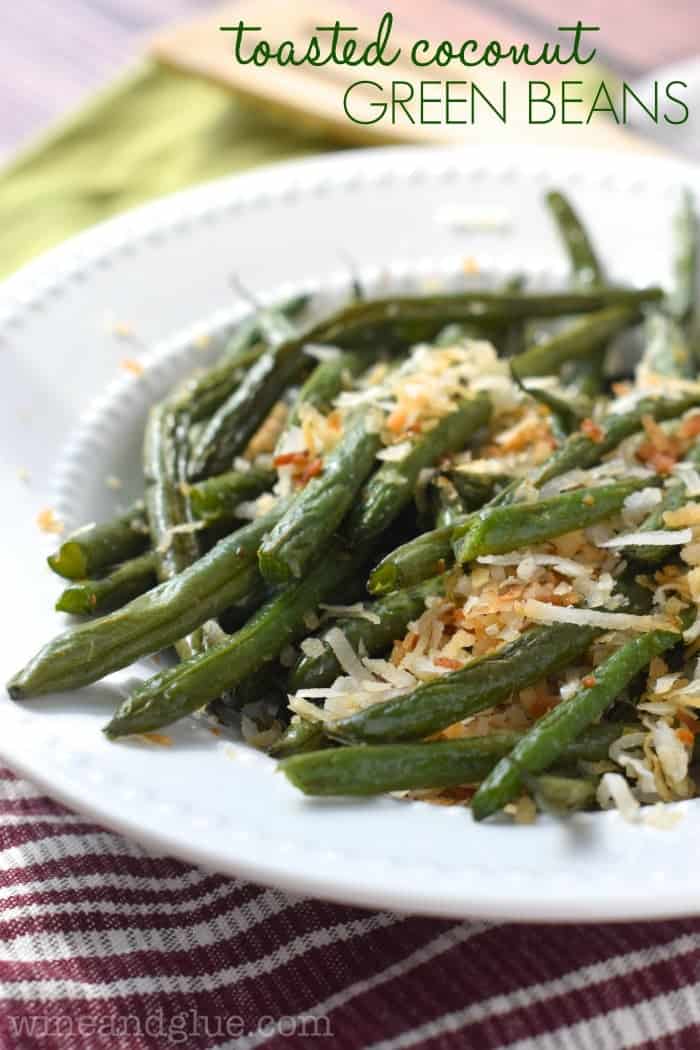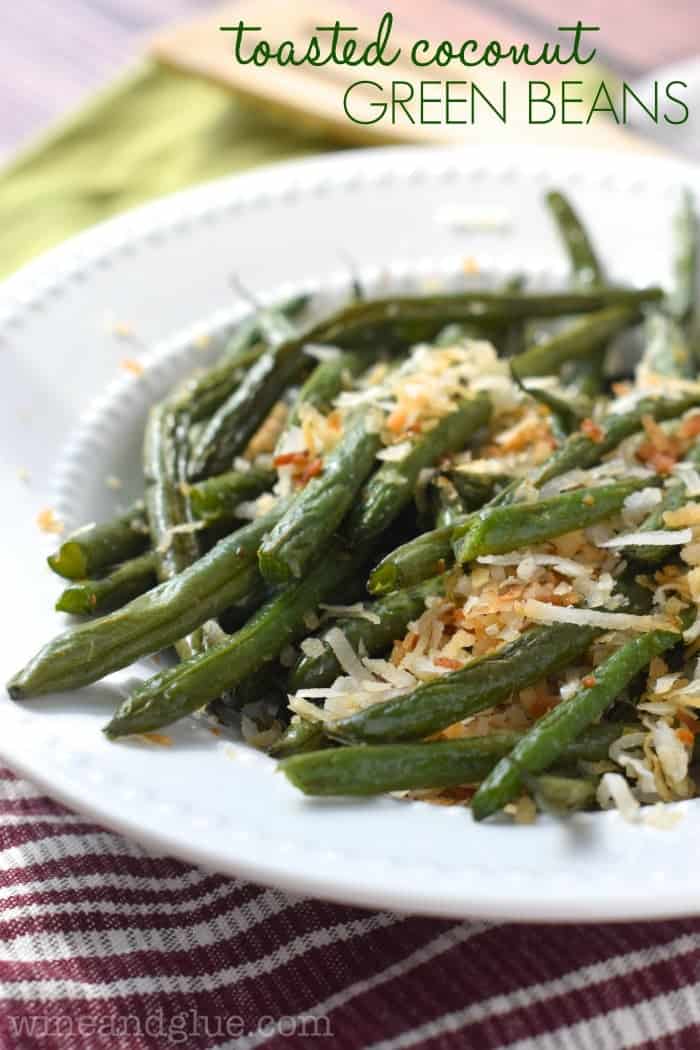 Grilled Pineapple with Cinnamon Honey Sauce