This Mummy Pizza is ridiculously easy to make, but super fun, and instantly gains you 10 cool parent points, which as you know, run out quickly, so you best keep accumulating them!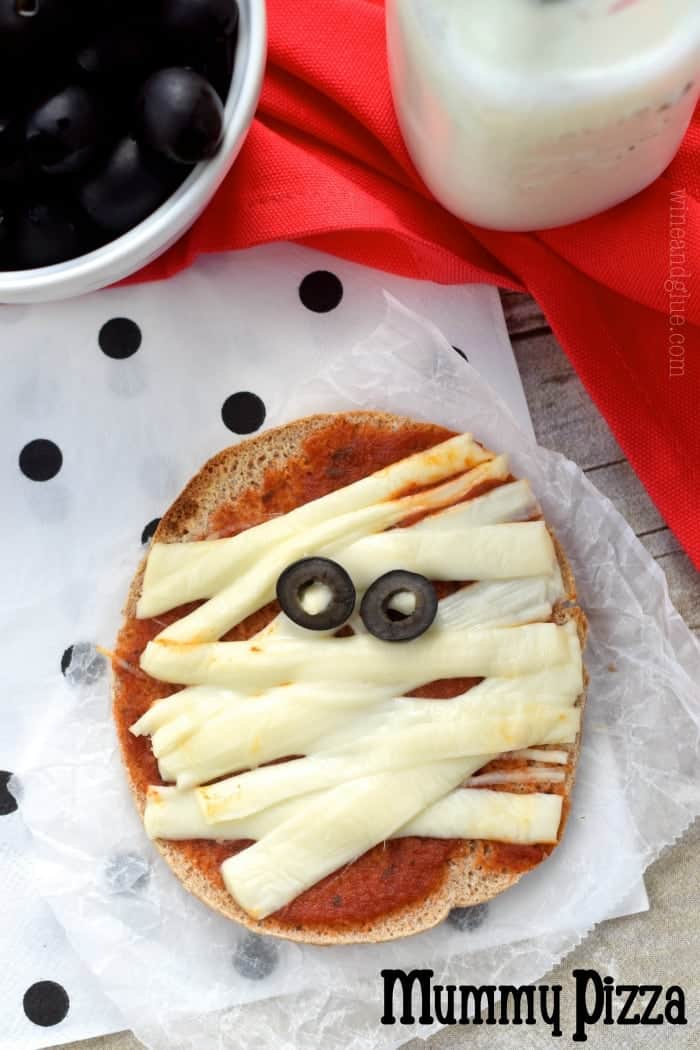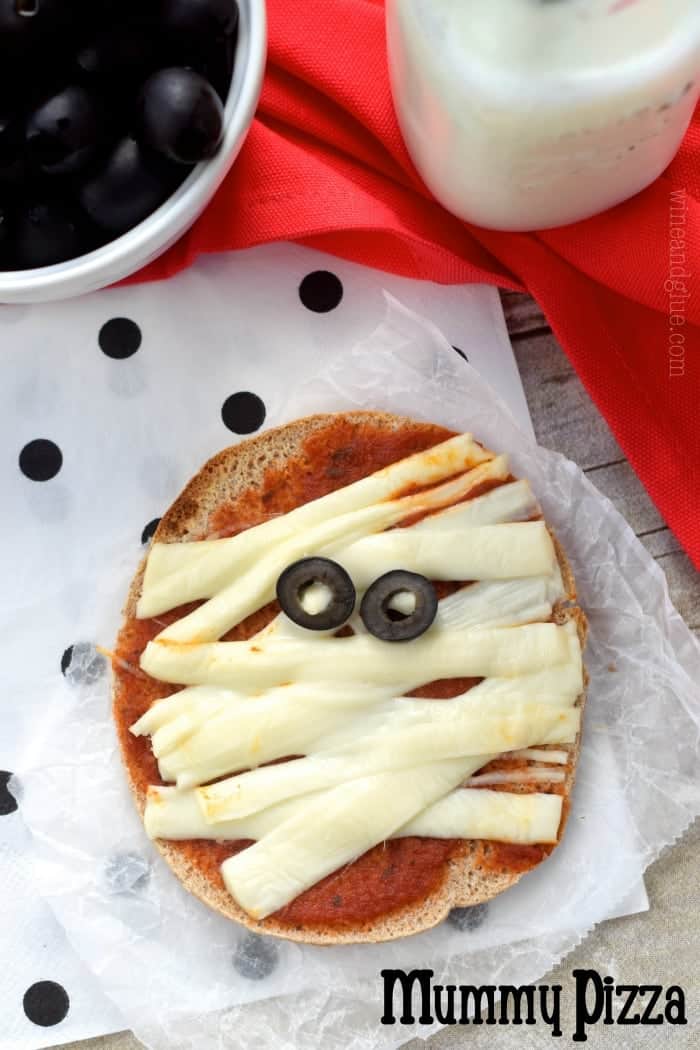 You guys. I'm so screwed.
A while ago, Quinn told us that she wanted to be a purple butterfly for Halloween. (The first draft left off "for Halloween" so then you'd probably think that I was so screwed because my daughter wants to be a purple butterfly.) So when I saw these ridiculously priced but insanely adorable purple butterfly wings, I snatched them up. The sale online was so exciting that I quickly texted the link to Cathy in case Nora, Quinn's BFF and partner in crime, wanted to be a matching butterfly. Her response?
"You know that's only for the wings, right?"
My response?
"Why do you have to poop on my butterfly parade, Cath??"
I hate it when Cathy's right. Because, yes, the ridiculously priced wings, are only wings. And therefore now I have to come up with the rest of the "butterfly." And if you know me at all, you'll know that just slapping some purple leggings on her isn't really going to cut it. I mean, at the very least, I should make a tutu and some antenna. Right?
Ugh. Mama, just ain't got that kind of time these days.
So as I was shopping online for ridiculously priced costumes for Gavin (that came with each and everything you'd need, thankyouverymuch), I happened to scroll on an . . . .
Elsa dress.
I casually said to Quinn, "Quinny!!! Do you want to be Elsa???? Look!!"
Nathan gives me the evil death stare of a man who has already spent too much money on butterfly wings.
She says, "YEEEEESSSS!!" in a way that threatens to crack crystal and wake up the baby.
After a few minutes of indulging this fantasy, Nathan says full of enthusiasm, "But Quinny, you're going to be a purple butterfly! Remember??? You already have the wings!"
"IDON'TWANTTOBEABUTERFLY!!! IWANTTOBEELSA!!!!"
Nathan looks at me and says, "You really stepped in it this time, huh, Lisa?"
Oops.
As I said, so screwed.
And we kind of have a policy of not negotiating with terrorists (aka our children). So she's going to be a damn purple butterfly. Maybe I will be able to save the day with some Mummy Pizzas.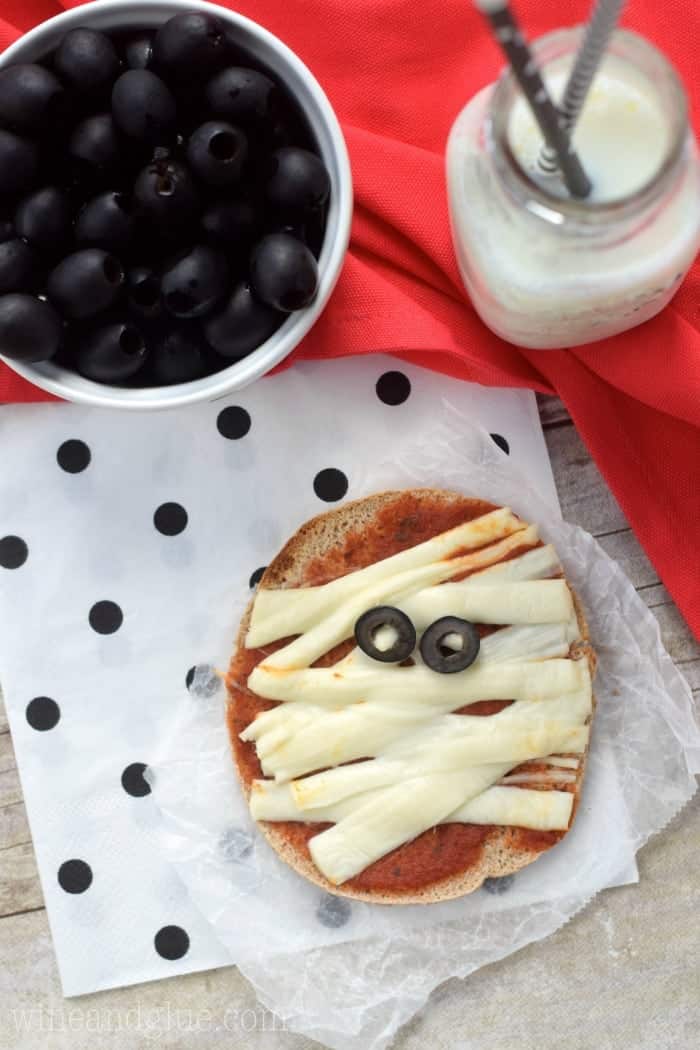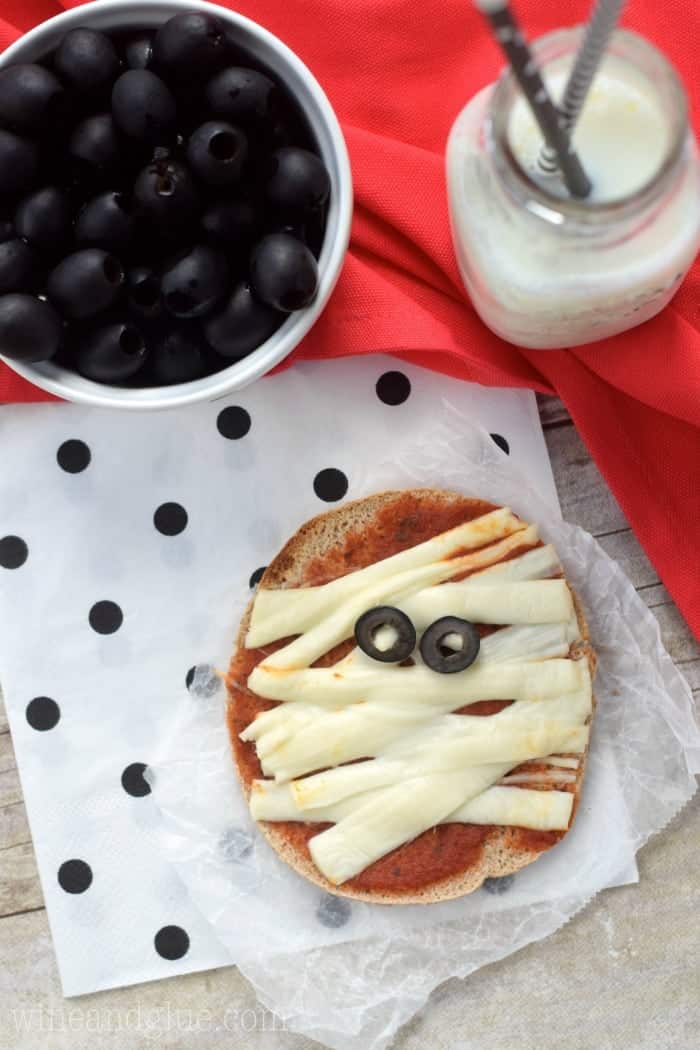 But probably not.
These little guys are SO easy, and they are decently nutritious too, so they would be an awesome after school snack. I made mine in our toaster oven so they went even faster. And they are yummy little mummies too! :)  See what I did there?
Here's hoping Quinn/Purple Butterfly/Elsa forgives me :)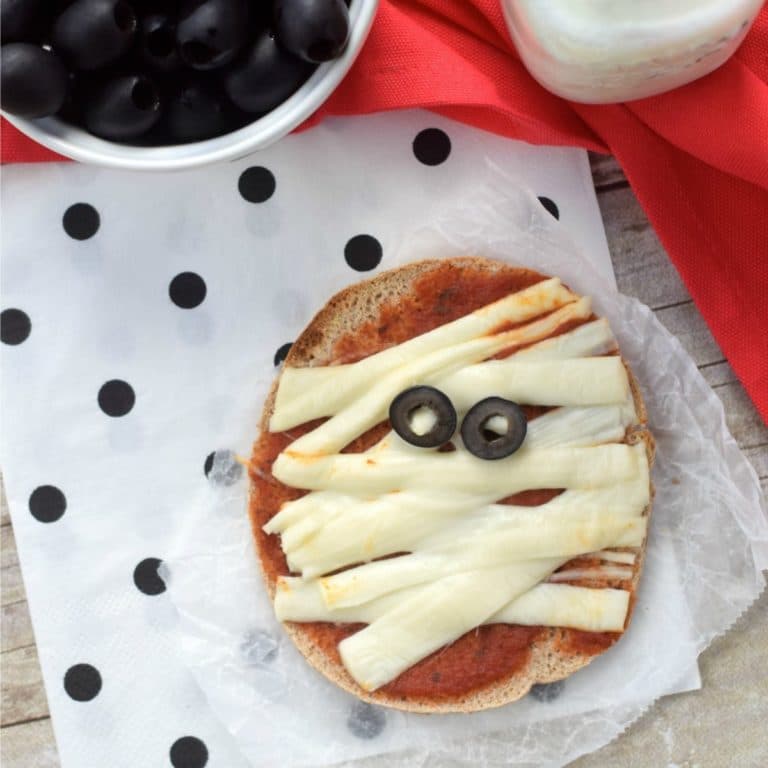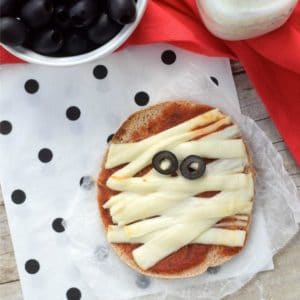 Mummy Pizza
Ingredients
sandwich thins

string cheese

about one per pizza

sliced olives
Instructions
Preheat your oven to 400 degrees.

Spread some pizza sauce on the sandwich thins, add pieces of the peeled string cheese, and some olive slices for eyes.

Bake for about 10 minutes or until the cheese is fulling melted.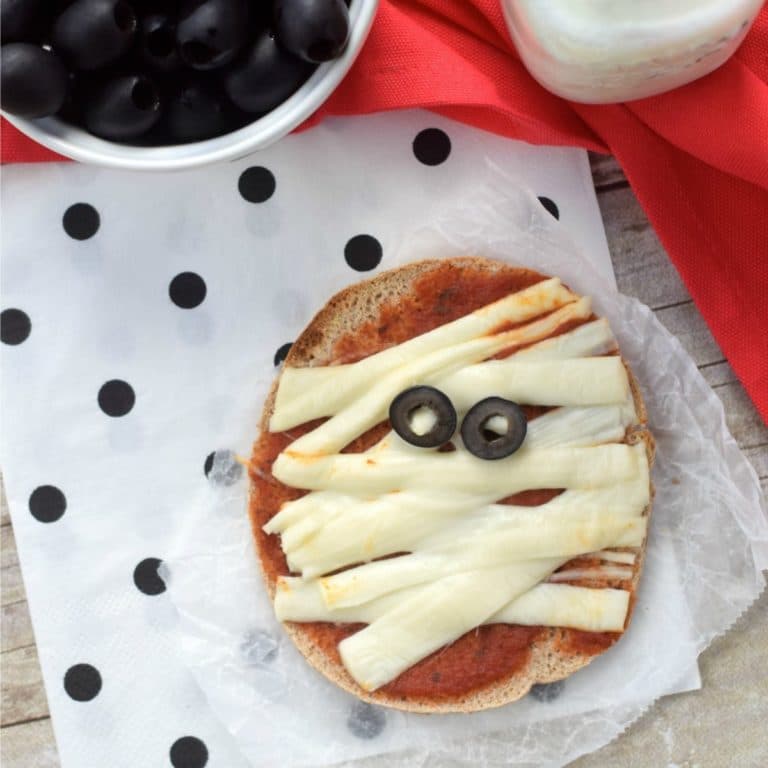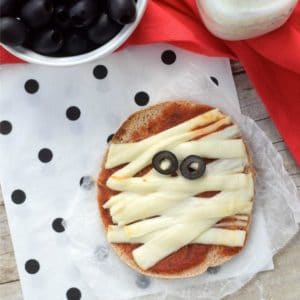 did you make this
Mummy Pizza