Russian Dressing is such an easy condiment to make. Whether you want it for a salad or a Reuben Sandwich, whip this easy salad dressing up in minutes.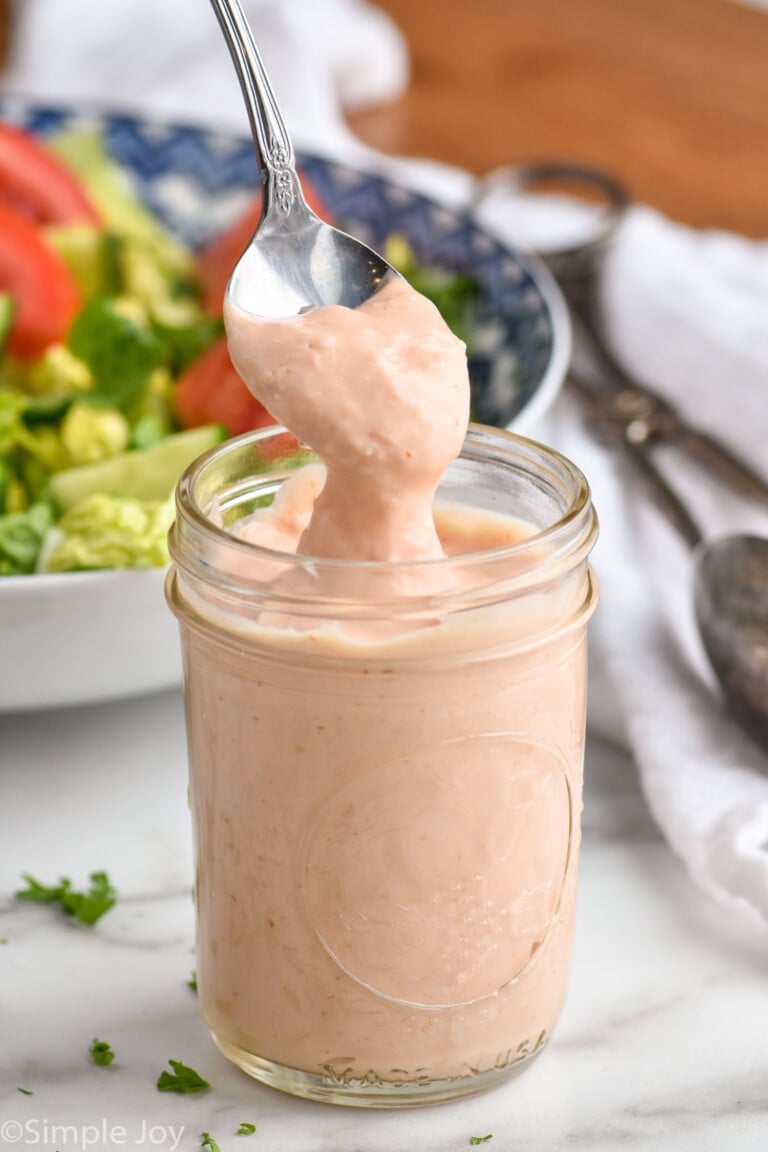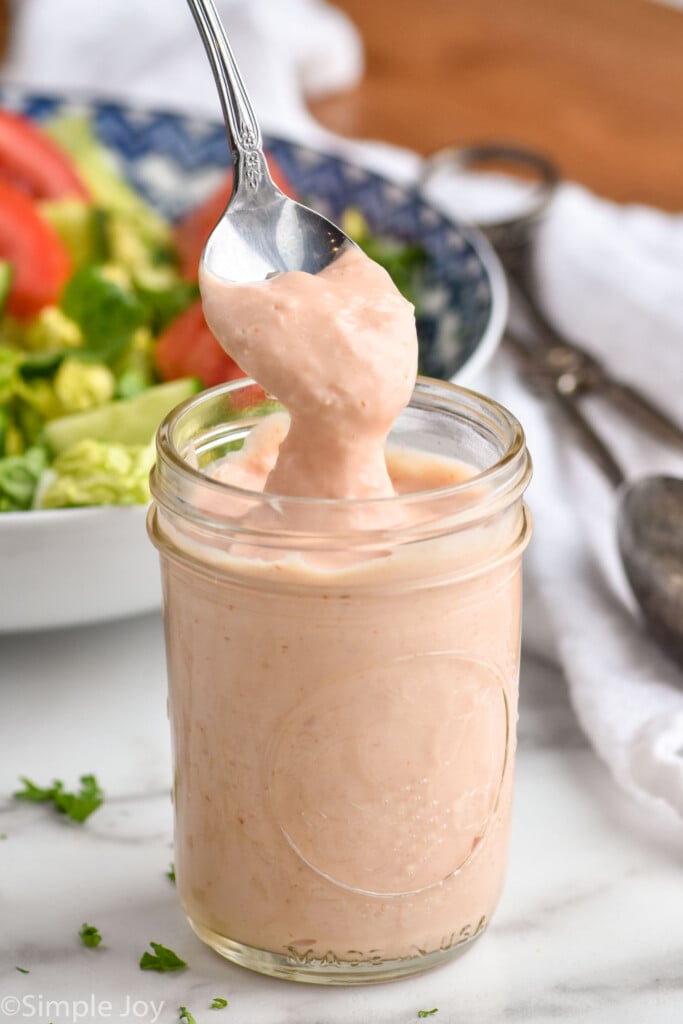 I love making my own salad dressings. They come together so quickly, and they are very easy to customize any way I like. I can add more of the flavor profiles I like, and use lower fat ingredients.
What is Russian Dressing
Russian Dressing is an American made salad dressing that originated in the early 1900s. It is named "Russian" because it originally contained caviar, a staple of Russian cuisine at that time.
It is rich and creamy from mayonnaise with a kick of spice from horseradish and hot sauce. Some versions of it skip the the mayonnaise and it more closely resembles French dressing.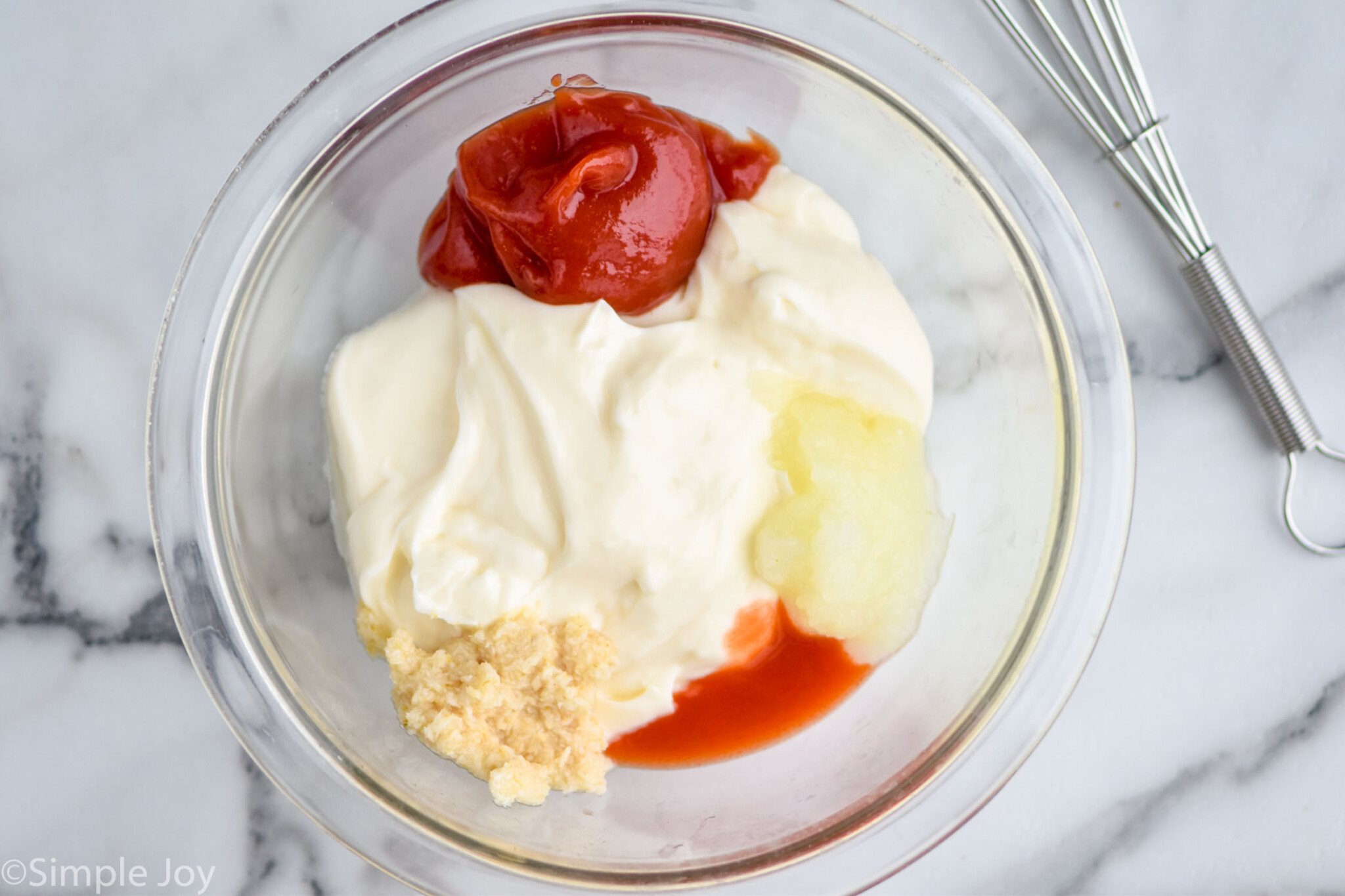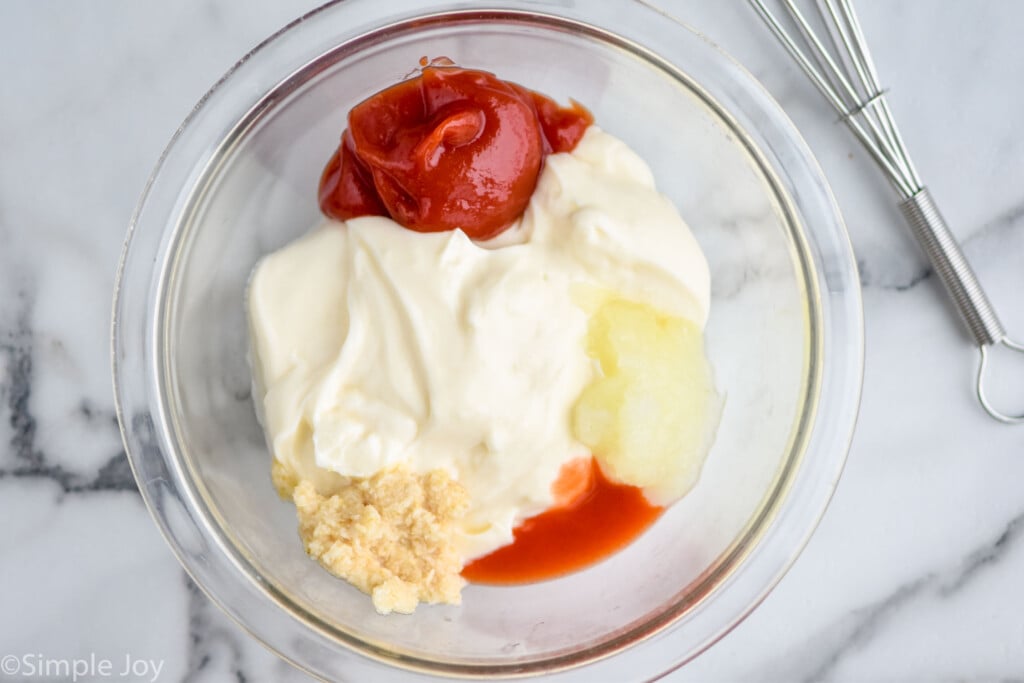 How to Make Russian Dressing
To make Russian dressing, combine the following ingredients (for all of the measurements, please see the recipe card at the bottom of the post):
Grated Onion: I like to use the fine side of a cheese grater so the onion is very fine.
Low Fat Mayonnaise: Using low fat mayo is a really easy way to cut back on the calories in dressing without sacrificing flavor.
Ketchup: This is part of what gives Russian dressing it's signature red hue.
Freshly Ground Horseradish: This is different than prepared horseradish, so make sure you buy the right ingredient. You can read more on this below.
Hot Sauce: Any cayenne pepper based sauce will work very well here. I used Frank's RedHot.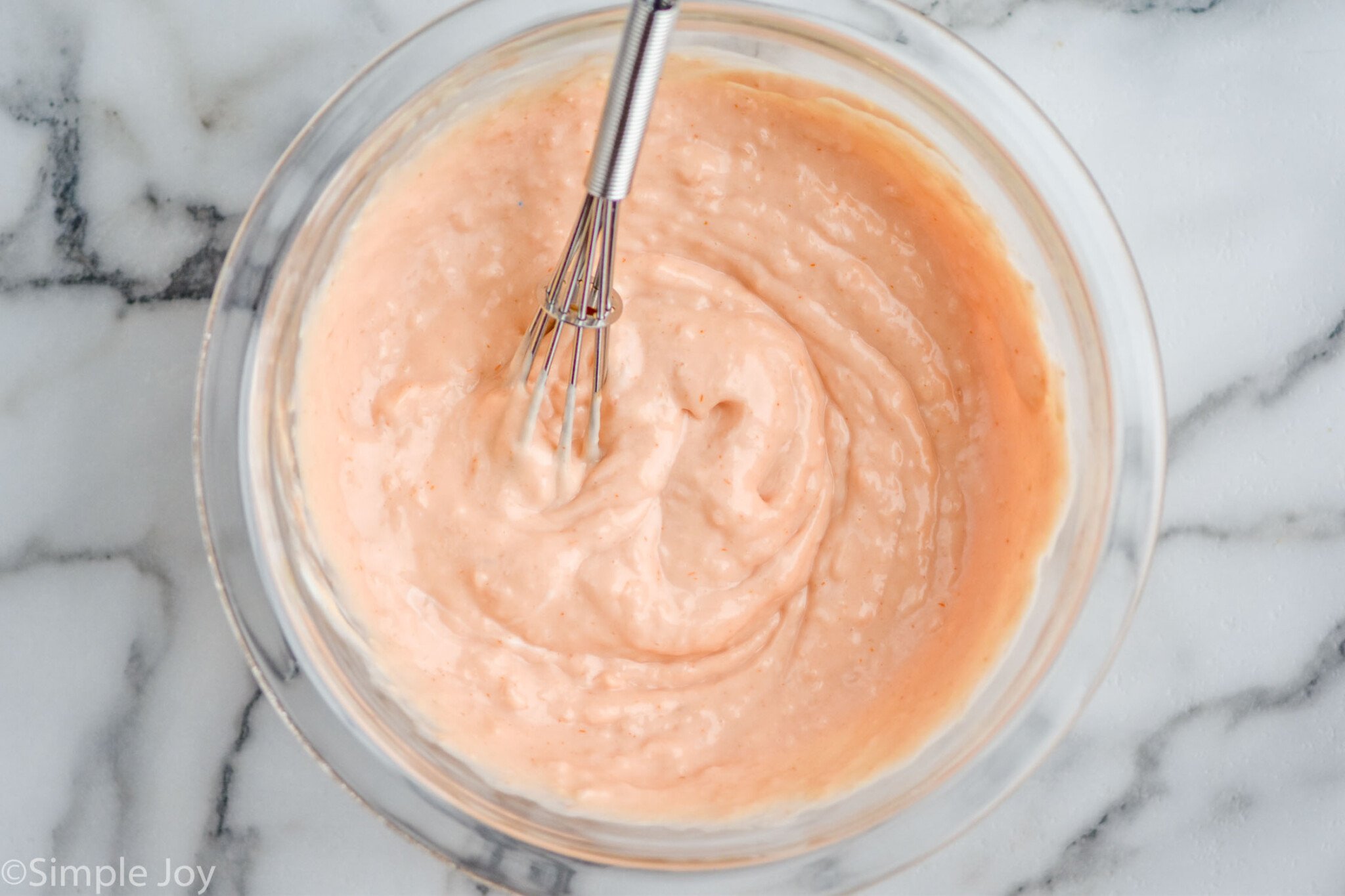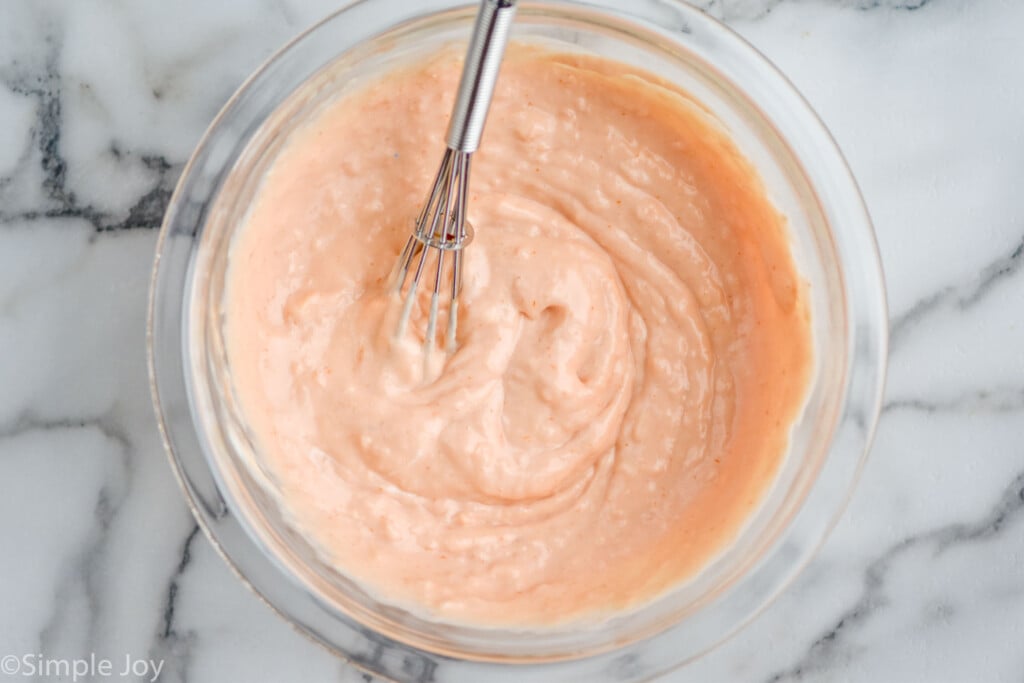 Buying Horseradish
When you look for horseradish in U.S. grocery stores there are two different kinds being sold. One is labeled "prepared horseradish" or "horseradish sauce," and is sold near the BBQ sauce and ketchup. This is not the kind that you want. You want to look for the second variety that is labeled "Fresh Ground Horseradish."
Fresh Ground Horseradish can be found in small jars in the refrigerated section of U.S. grocery stores. Usually it can be located near the refrigerated pickles. When you look at the ingredients, it should only say horseradish. You'll be happy you picked this up because you can also use it to make my Shrimp Cocktail Sauce.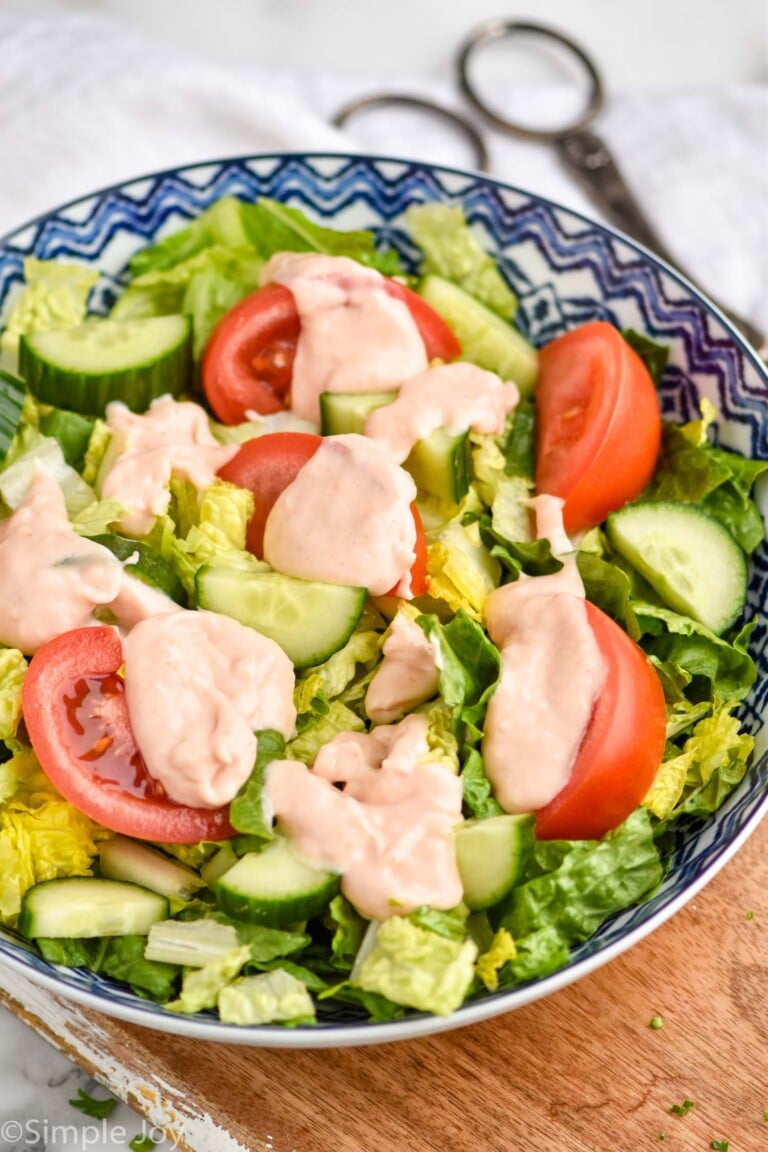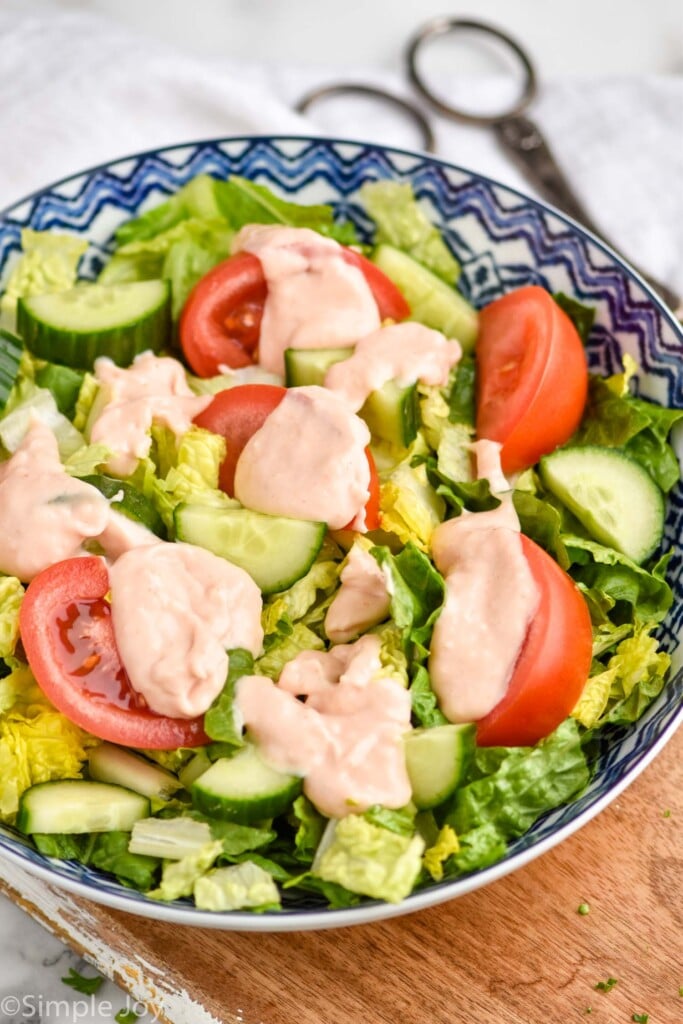 Russian Dressing vs. Thousand Island
Though Thousand Island dressing and Russian salad dressing are very similar, and both are often used on Reuben Sandwiches, there is a difference between them. Russian dressing is more on the spicy side, getting a kick from both horseradish and the hot sauce. Thousand Island, on the other hand, is a little sweeter with it's use of sweet pickle relish.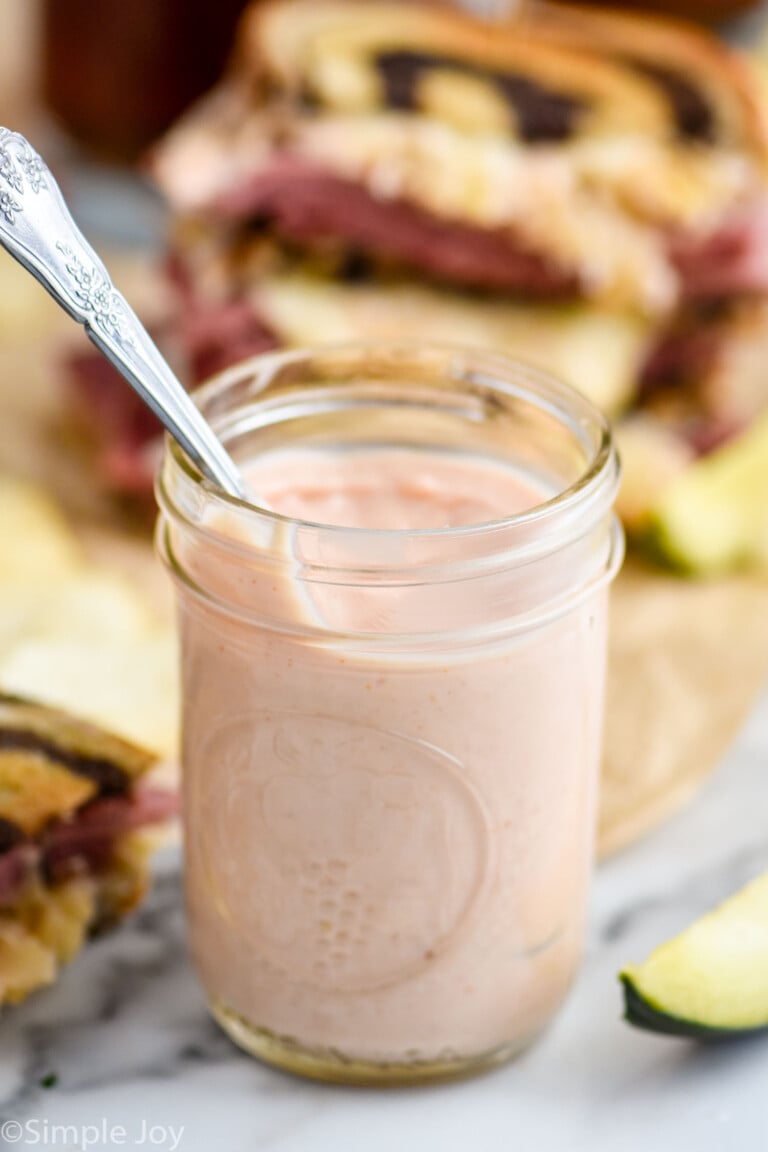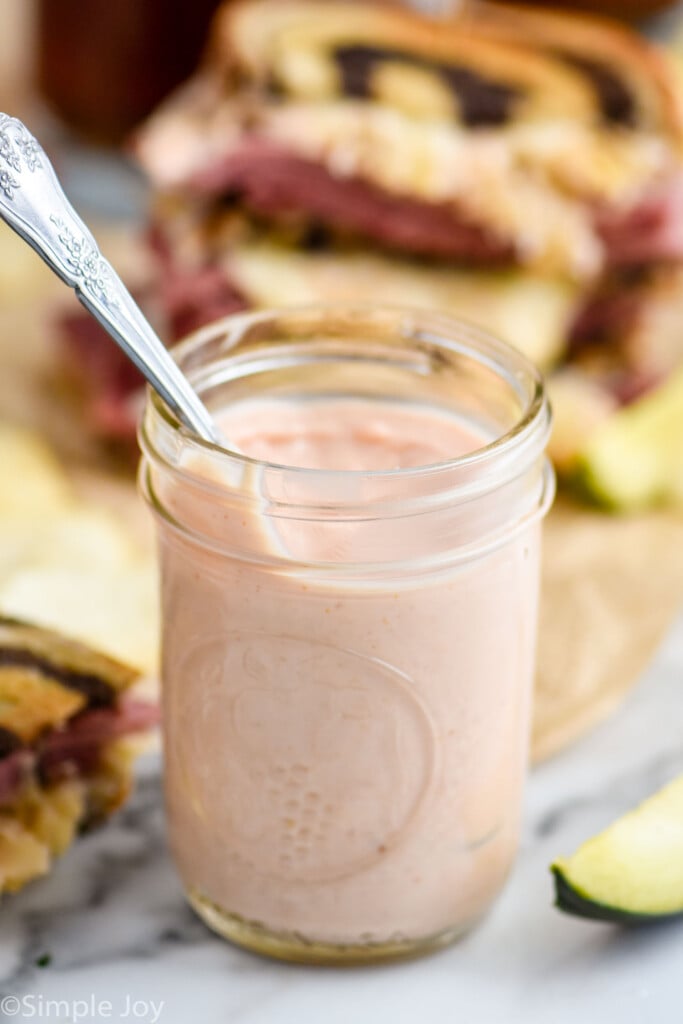 Reuben Sandwich
Nothing is quite as satisfying as a Reuben Sandwich. This simple corned beef sandwich comes together with just a few ingredients, and is so delicious. Don't want for St. Patrick's Day, make this delicious sandwich recipe year round.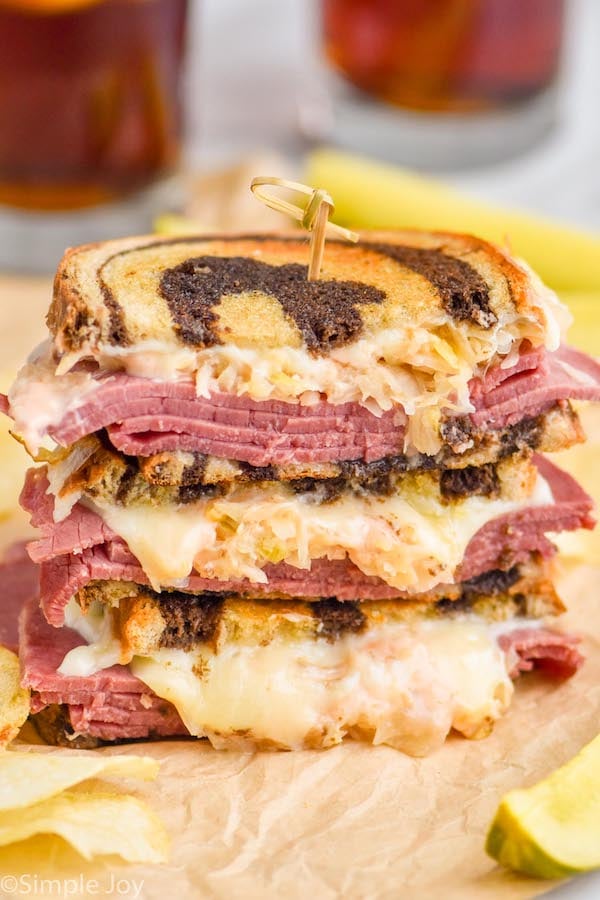 Russian Dressing for Reubens
If you are a fan of Reuben Sandwiches, or my Reuben Dip, this is a great recipe to have on hand. While you can also use Thousand Island, I love the kick in Russian dressing. I think it balances the other ingredients so well.
Reuben Dip
This easy Reuben Dip is just a few simple ingredients and makes the perfect party appetizer! It can be made in the oven or in the crock pot, and your guests will love it.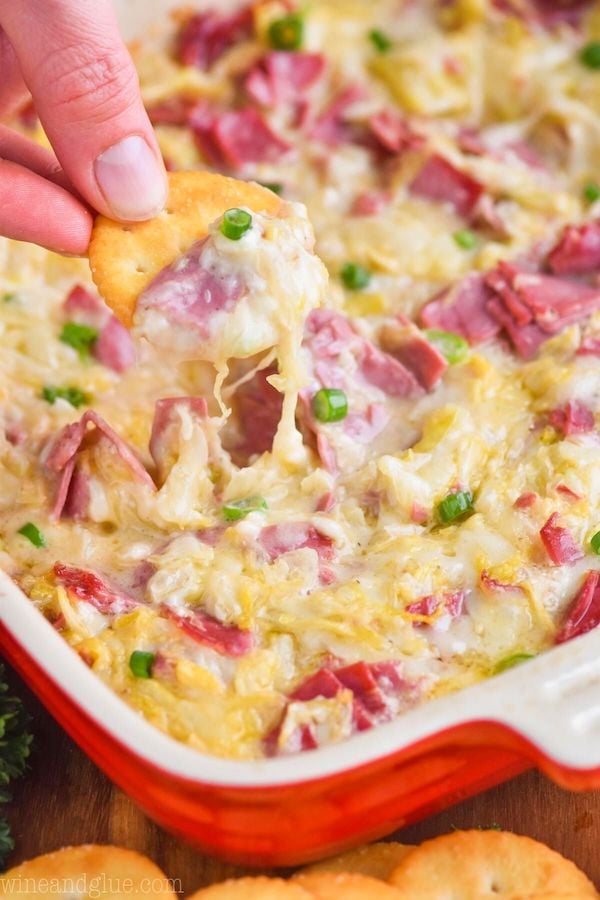 Storing
This dressing should be stored in an airtight container in the refrigerator. It should be used within a week of being made. As always, use your best discretion when it comes to leftovers.
Because of the mayonnaise in this recipe, I do not recommend freezing this dressing.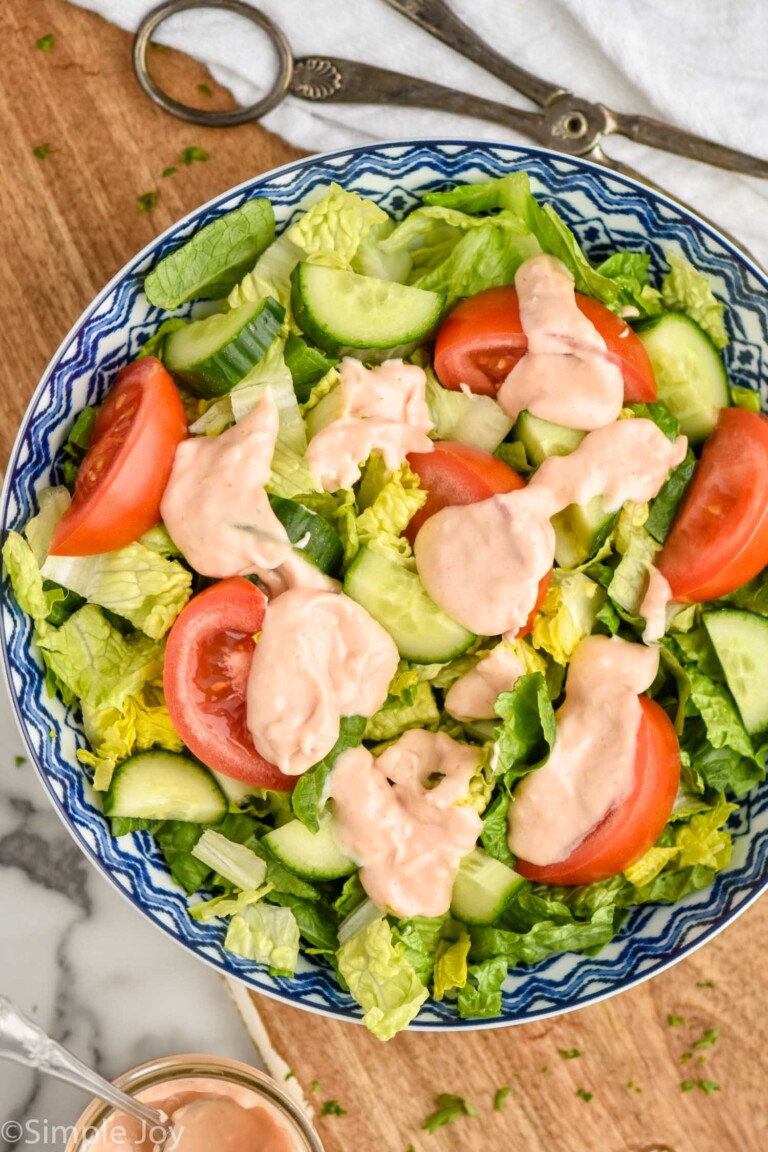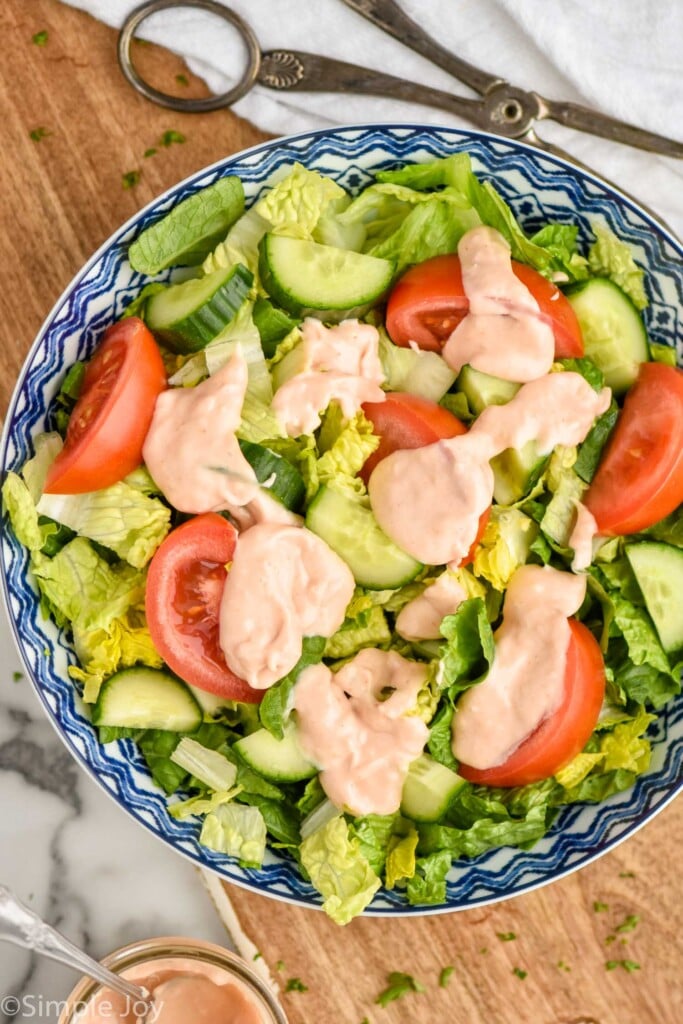 Other Delicious Sauces
If you want to expand your sandwich world, here are more great options.
If you make this Russian dressing recipe or any of my other recipes, leave me a comment and let me know what you think. I always love hearing from you.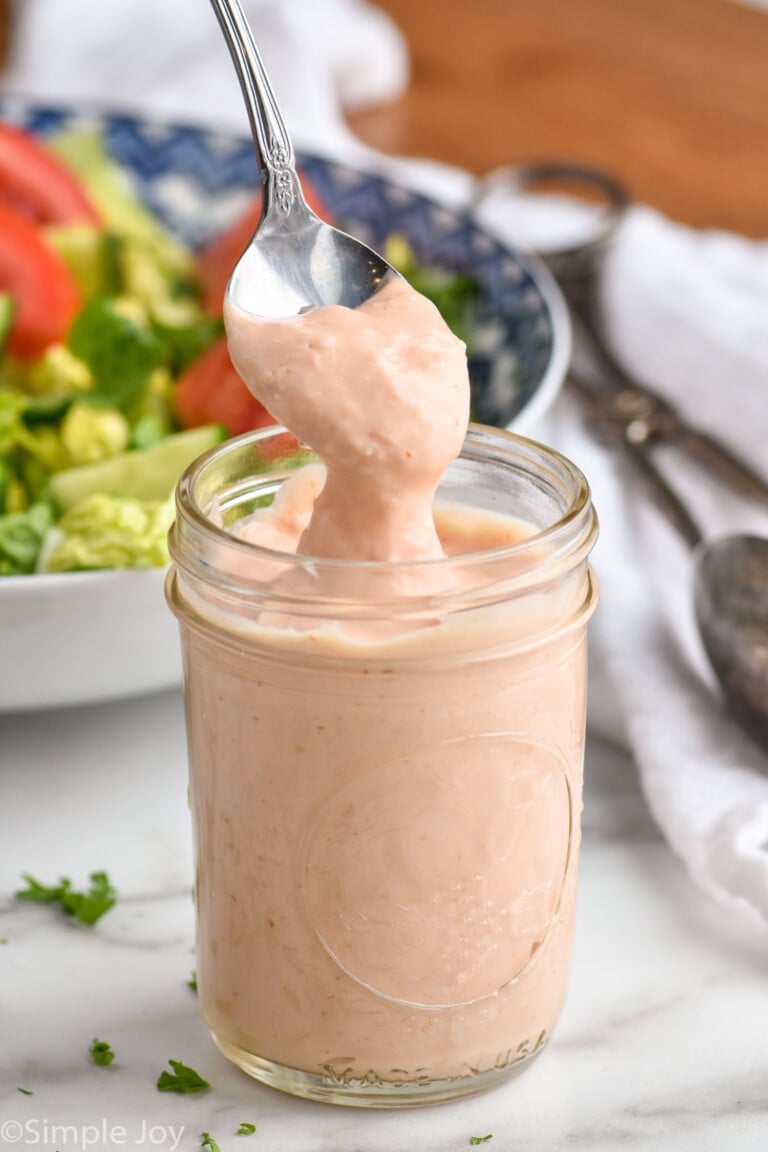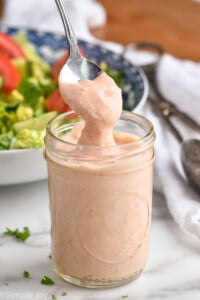 Russian Dressing
Russian Dressing is such an easy condiment to make. Whether you want it for a salad or a Reuben Sandwich, whip this easy salad dressing up in minutes.
Ingredients
1

tablespoon

grated onion

1

cup

low fat mayonnaise

2

tablespoons

ketchup

1

tablespoon

fresh ground horseradish

(read here where to find that)

1

teaspoon

hot sauce

dash

kosher salt
Instructions
Whisk together all of the ingredients.

Use right away on a salad or in a Reuben Sandwich or a salad. Or store it in the refrigerator for up to a week.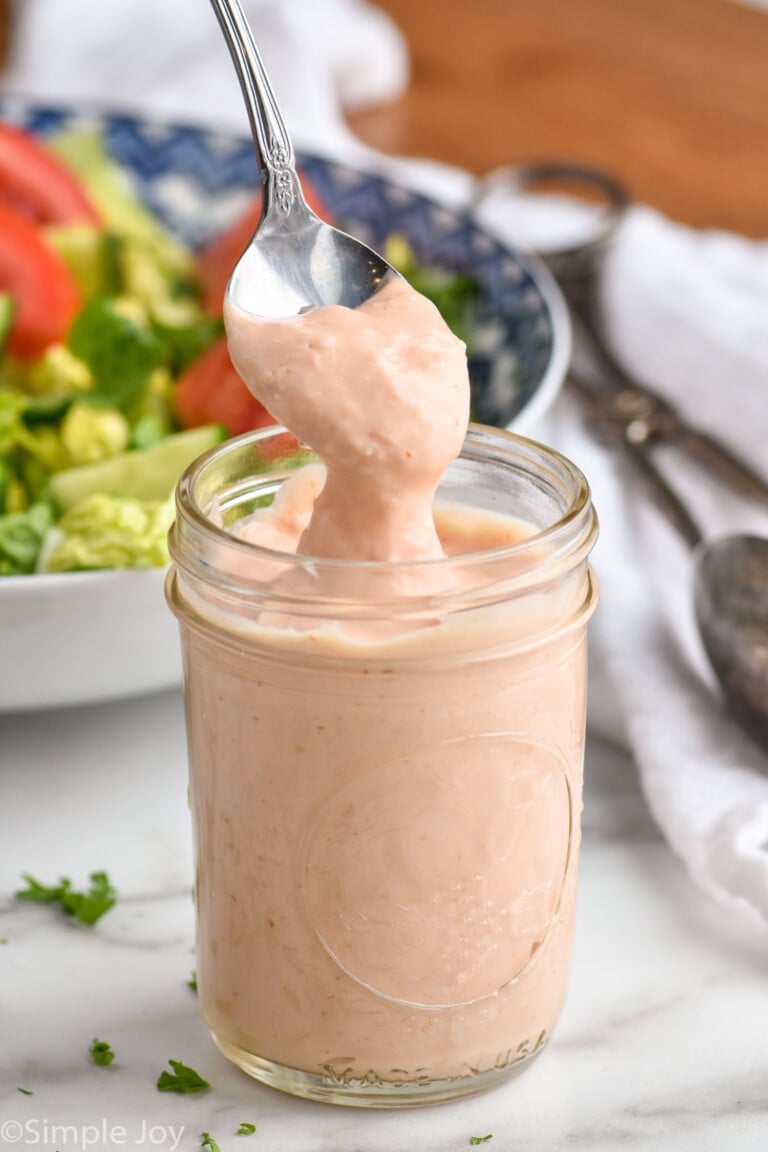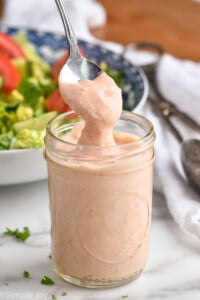 did you make this
Russian Dressing