Twinkie Bomb Pie is a unique twist on the typical pie. Your friends and family will be shocked when you tell them what it's made with!
Twinkie Bomb Pie! That's right, a pie. Made out of Twinkies. #Boom.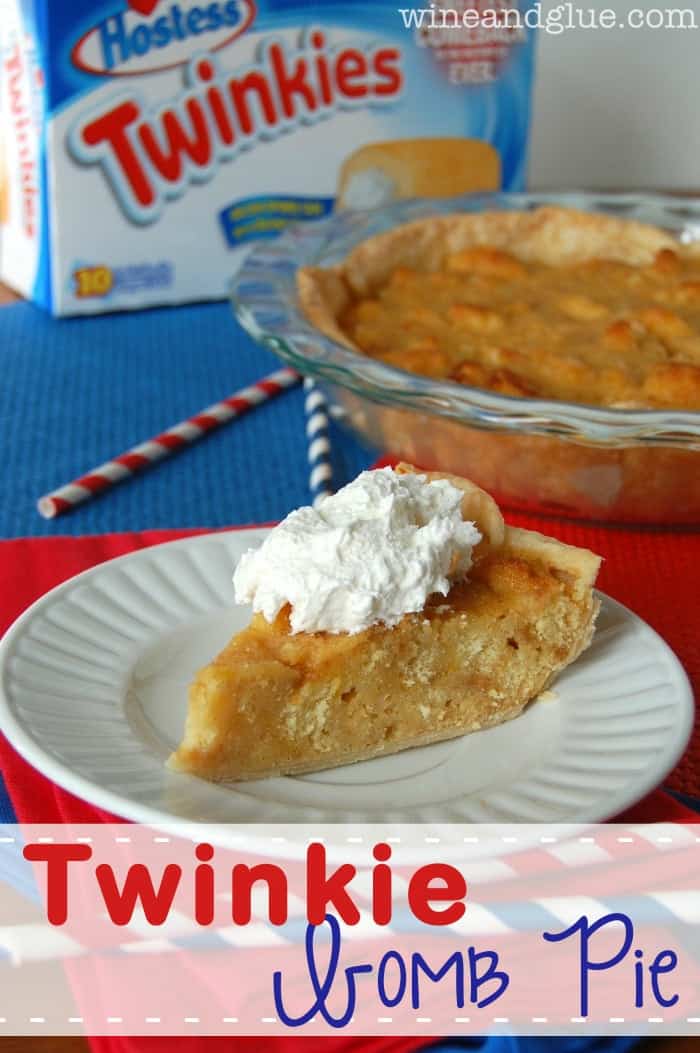 Have you heard that Twinkies are back??
They are so back in fact, that when I first went to buy a box at the grocery store to make this pie, the shelf where they would be was completely empty.
Gone. None left. Zip. Zero. Zilch.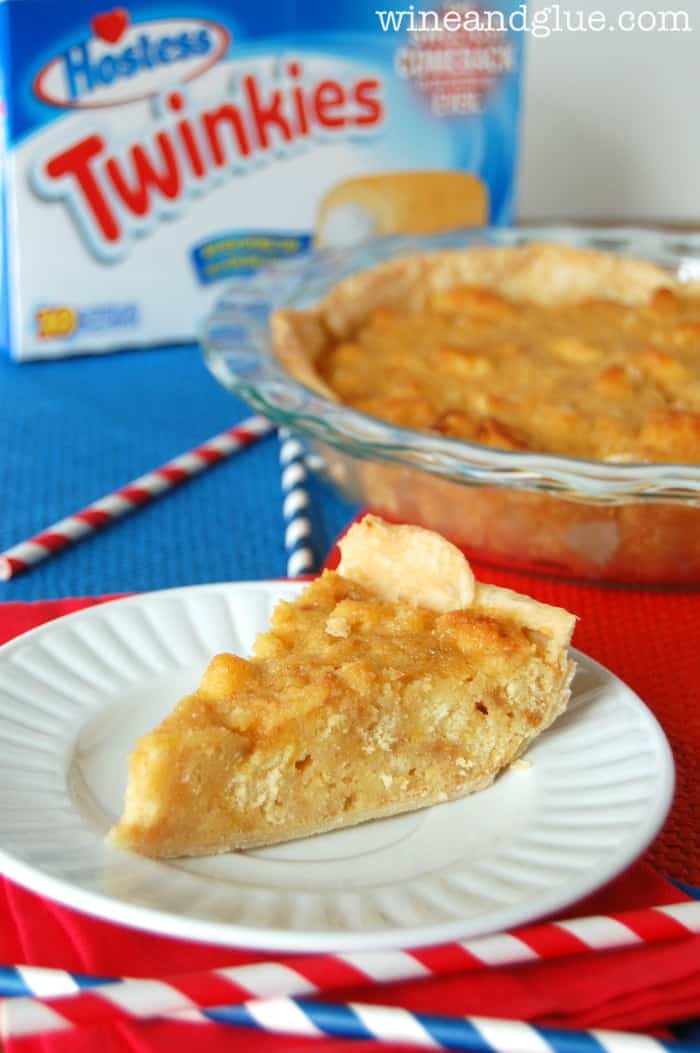 People need their Twinkies, yo!
As soon as I heard that Twinkies were coming back, I knew that I wanted to make this pie.
Bomb pies are the . . . . bomb. (Pun absolutely intended . . . does that even count as a pun? Or just really bad writing?)
I love making bomb pies. You just take something delicious, add some butter and eggs, throw it in a pie shell, and make it five times more delicious. In fact, dare I say that bomb pies are the only kind of pies I know how to make.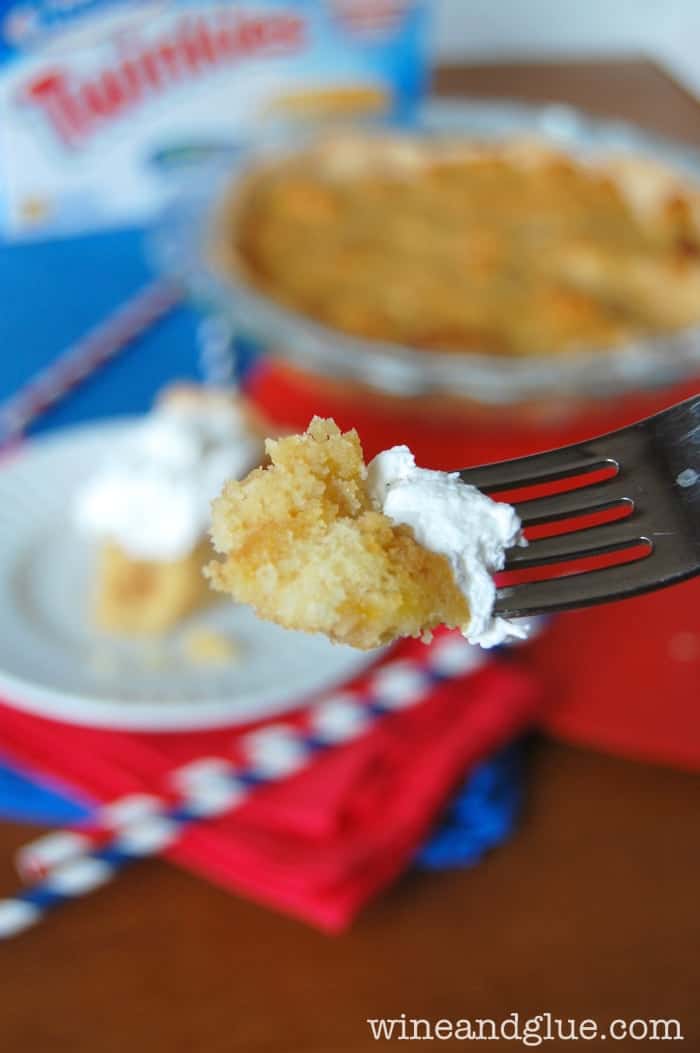 Twinkie Bomb Pie: The Bomb
Not only that, but bomb pies are super easy to make. This one included!! Break up some Twinkies, throw in a few other ingredients and bake it in a premade pie shell. The cream lends itself to the bomb pie so well, and your friends will be all, "What the what?? You made me a Twinkie pie?? You the bomb!!" And you'll be all, "No, this pie's the bomb!! A bomb pie that is!"
I know. More horrible writing. Don't let my awful writing today reflect poorly on the pie. It's a super yummy pie.
Yo.
Twinkie Bomb Pie Recipe
one refrigerated pie crust (I used Pillsbury)
A box of Twinkies broken unwrapped and broken up
3 eggs, beaten
1 stick of butter, melted
1/4 cup sugar
1 tsp vanilla
1 TBSP vinegar
Preheat the oven to 350, and line a pie pan with the refrigerated pie crust.
Break up the Twinkies (we are talking like at least four pieces for each Twinkie). Mix them with the butter, sugar, eggs, vanilla, and vinegar.
Pour it in the pie crust and bake for 38 minutes or until the top of the the crust is golden.
Top with whip cream and serve.
Looking for more bomb pies?