Apple Cheddar Quiche | Sweet and savory combine perfectly in this delicious breakfast!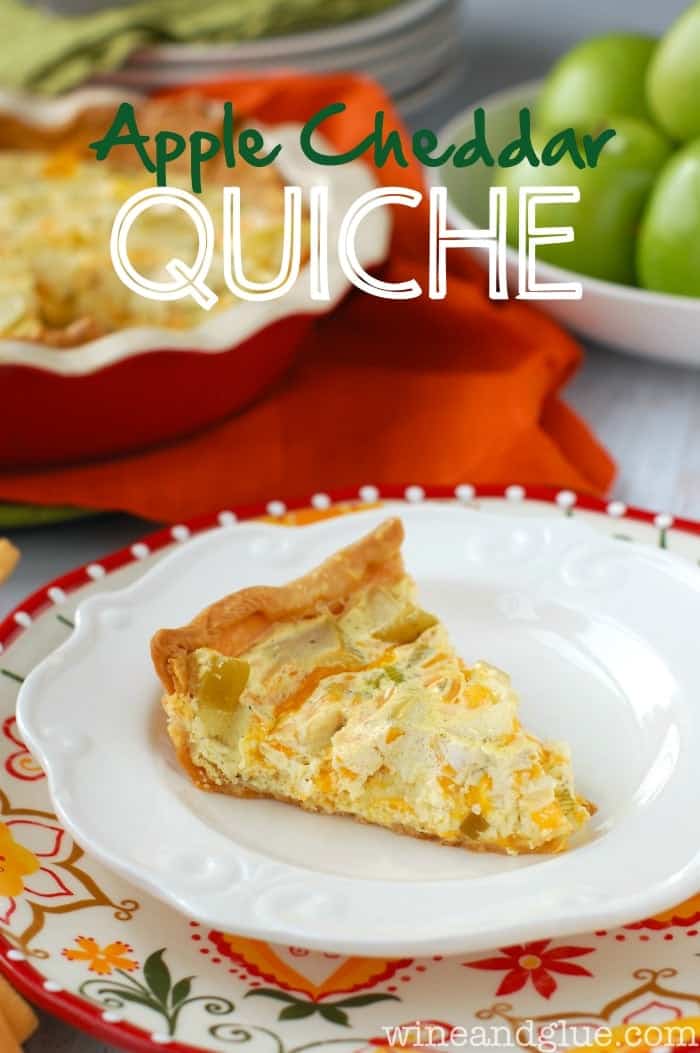 So, it's time for me to start complaing about winter.
And by start complaining about winter, I mean continue the complaining that I've been doing since late November.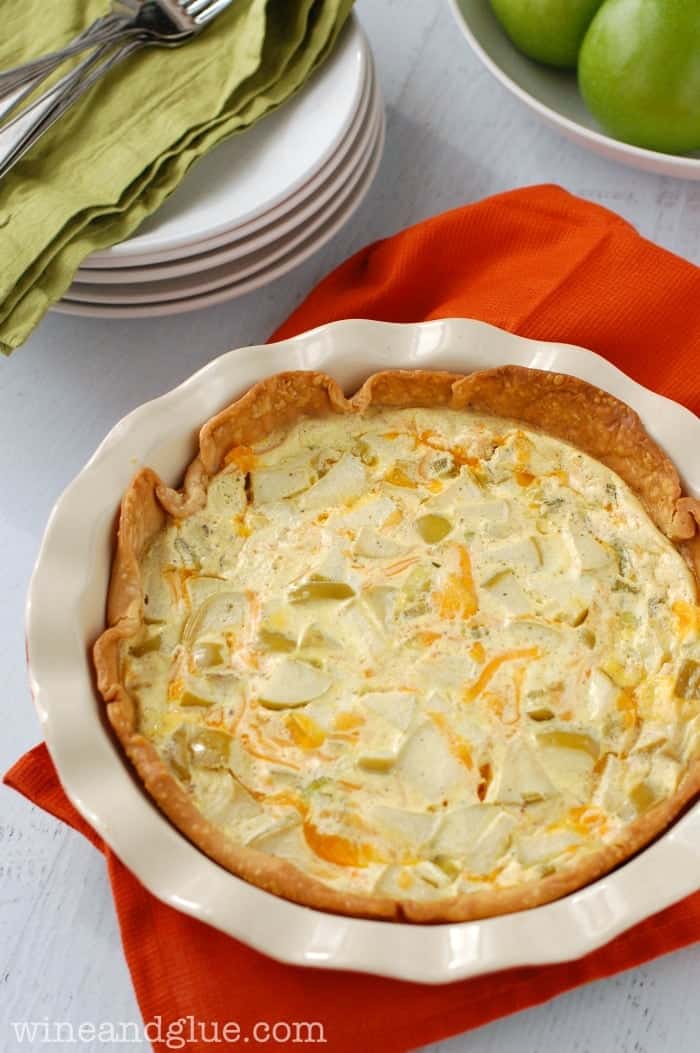 Seriously, this is the most ridiculous winter I've experienced in a looooong time. First, Gavin has had so many "snow" days from all the cold cold weather. And because it has been so cold, Nathan hasn't taken the kids sledding on the weekends like he normally would. In other words, my kids are literally bouncing off the walls (furniture, floors, stairs, and any other surface they can get their hands, feet, and faces on).
Gavin's new favorite game is to stomp back and forth on the couch and go to some sort of imaginary world that we don't totally understand.
The cold weather is making us all lose it.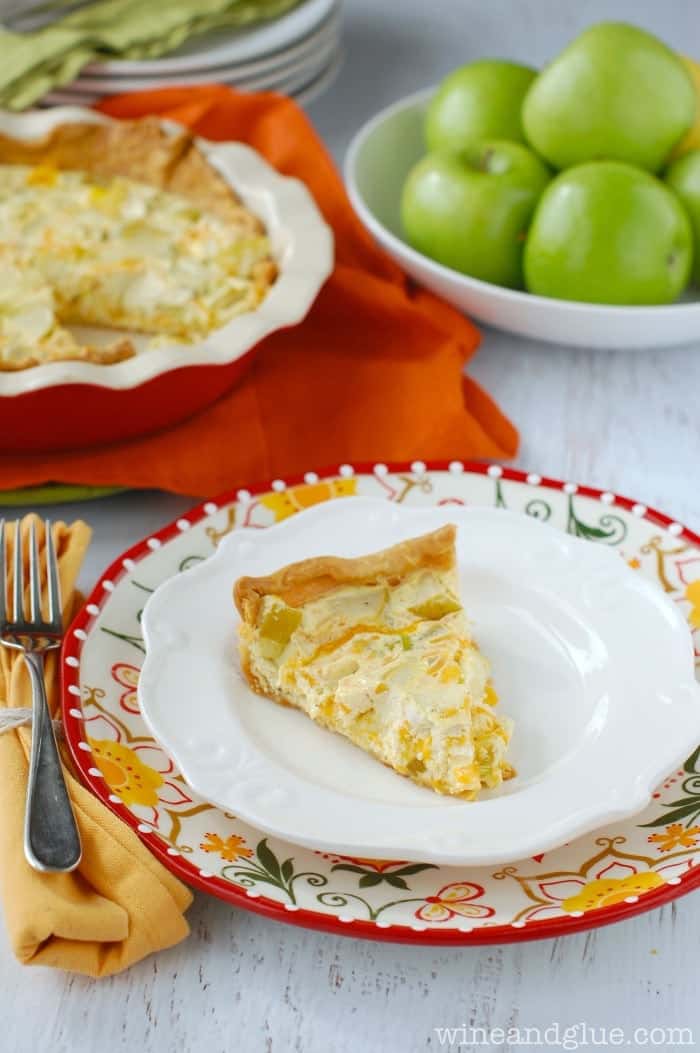 In addittion to the cabin fever, we are dealing with the plague.
Seirously, my kids have never gotten so sick in one season before. One will get sick (usually Gavin), and get the other one sick (usually Quinn). Just when the second is getting better again, the first will get sick again. And they are even sharing with us! Someone recently told me that we should really just burn down the house and start fresh somewhere else.
So. If you plan on visiting Wine & Glue in the next few months (and I sure hope you do). You will most likely be bombarded with lots of posts bellyaching about this ridiculousness. The good news is that you will be rewarded with yummy recipes like this Apple Cheddar Quiche!
This Apple Cheddar Quiche was inspired by this recipe for Apple Cheddar Pound Cake Sandwich. Delicious, right? I love the apple cheddar combo! It's the delicious balance of savory and sweet, and the pinch of nutmeg in this quiche pulls it all together just perfectly.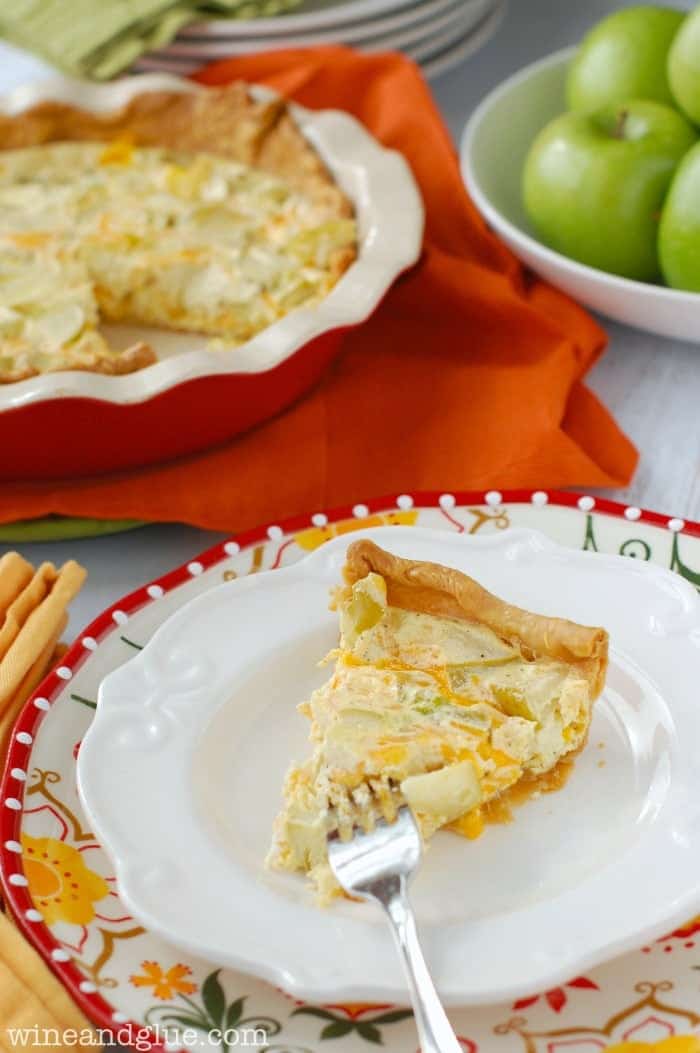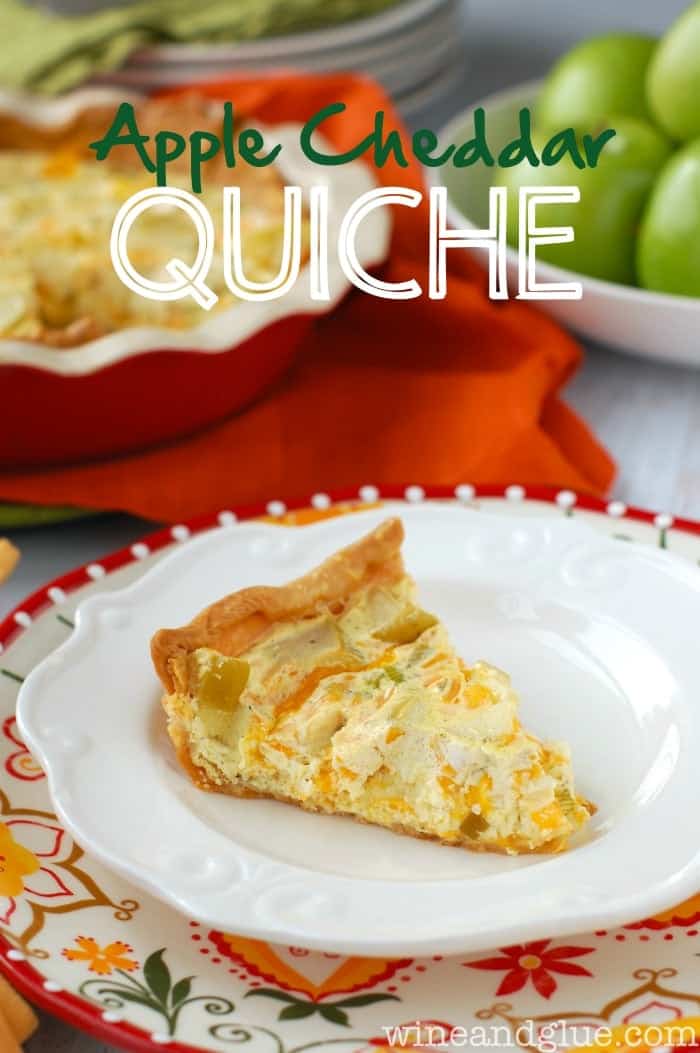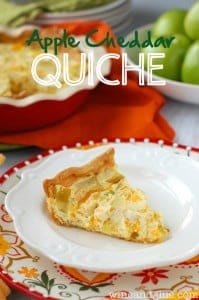 Apple Cheddar Quiche
Ingredients
1

refrigreated pie crust

I used Pillsbury

1

medium granny smith apple

diced

1

bunch of scallions

sliced half an inch into the green

1/2

TBSP

butter

5

eggs

1/4

tsp

ground nutmeg

1/4

tsp

black pepper

1/2

tsp

Kosher salt

1

cup

cream

I used fat free half and half

1

cup

shredded cheddar cheese
Instructions
Preheat the oven to 325.

Spread the pie crust in a pie pan. Cover with aluminum foil. Fill the foil with something to weigh it down, like dry beans or coins.

Bake the pie crust for 25 minutes.

While the pie crust is baking, melt the butter over medium heat in a small frying pan. Add the apples and the scallions. Cook until the apples are soft.

Beat together the eggs, cream, nutmeg, salt, and pepper.

Just before the pie crust is ready, add the apples, scallions, and cheese to the egg mixture and pour into the hot crust (after removing the foil and what's holding it down).

Bake for 40 minutes or until the eggs are completely set. You may need to cover the edge of the crust with foil in the last 10 minutes of baking.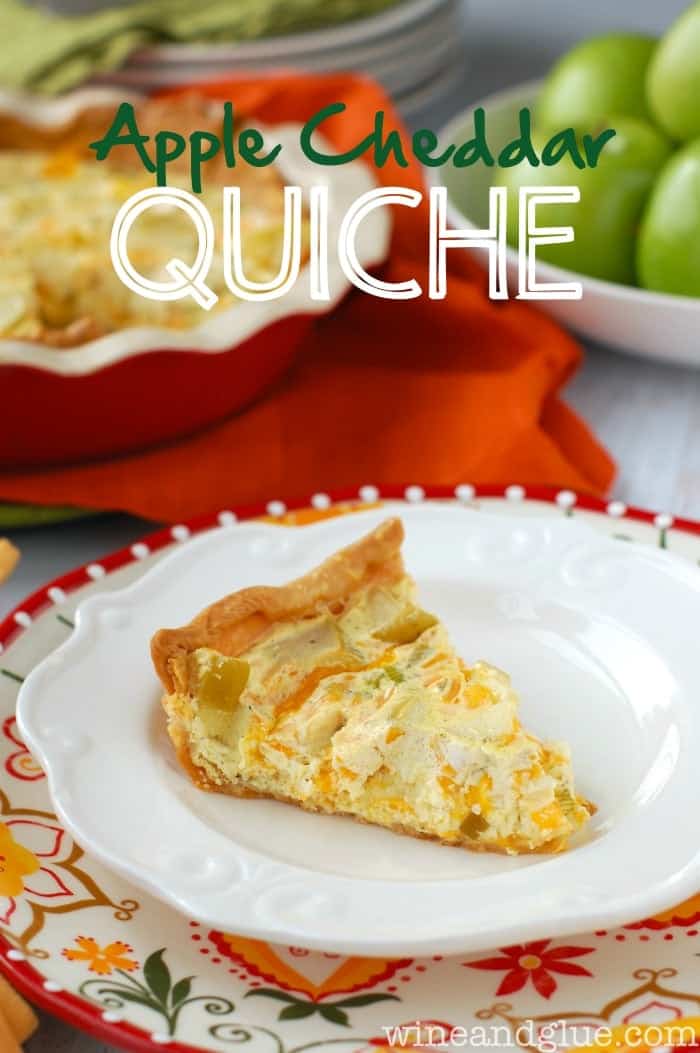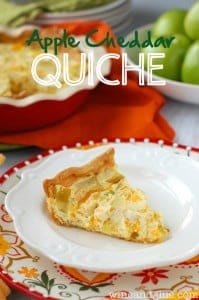 did you make this
Apple Cheddar Quiche
You may also like
Brie Nutella Rolls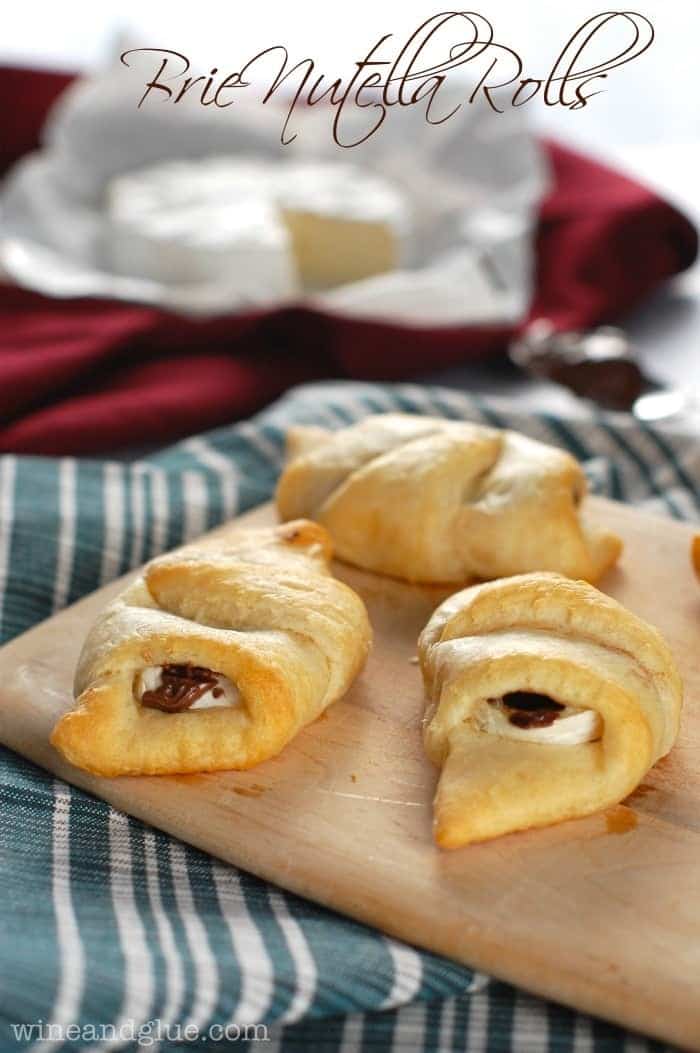 More Than 20 Delicious Breakfast Recipes