The Tequila Mule is like a margarita and a Moscow Mule coming together to make the perfect cocktail. You will love this fun twist on the original.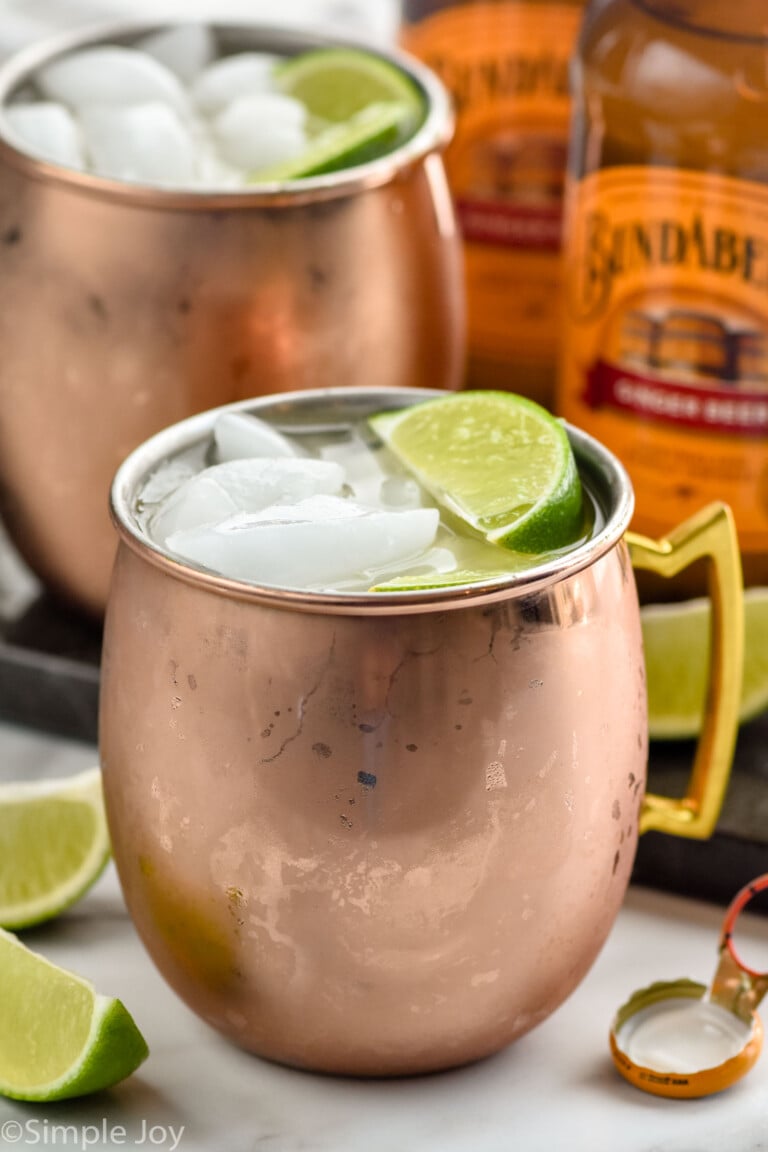 If you can't decide on your next cocktail, why not just combine two favorites? The Moscow Mule already has lime in common with a margarita, and when we swap out the vodka for tequila we are one step closer.
These delicious Moscow Mules with tequila taste a little bit like a margarita and mule combined and they are absolutely delicious!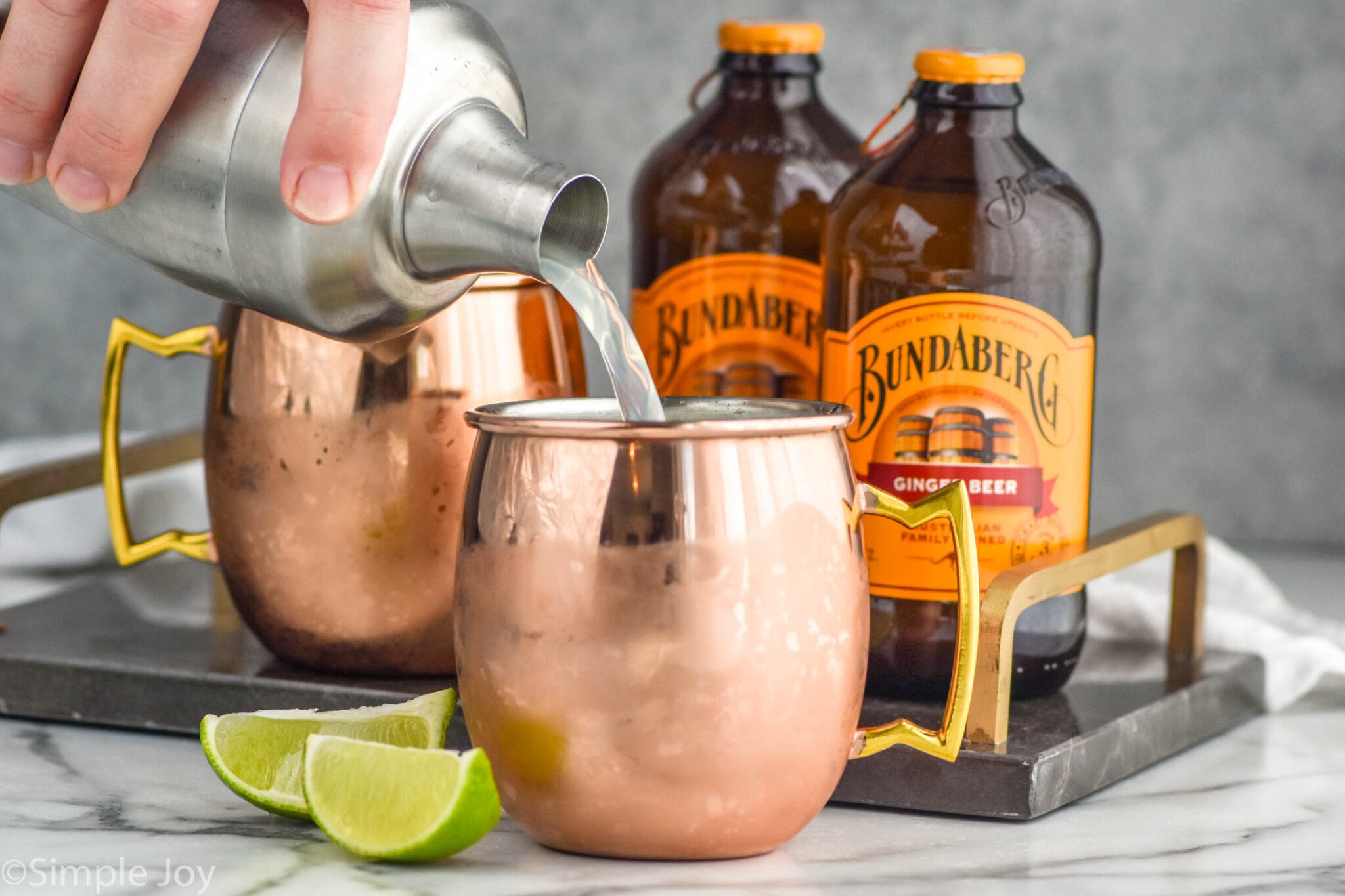 How to Make a Tequila Mule
This is a brief overview of this simple recipe. For the full recipe with all of the measurements, find the recipe card at the bottom of the post.
Combine ingredients in a shaker filled with ice. To your ice-filled metal shaker, add tequila, lime juice, and simple syrup.
Strain into copper mugs. Now pour the combo into copper mugs that you have filled with ice.
Top with ginger beer and enjoy!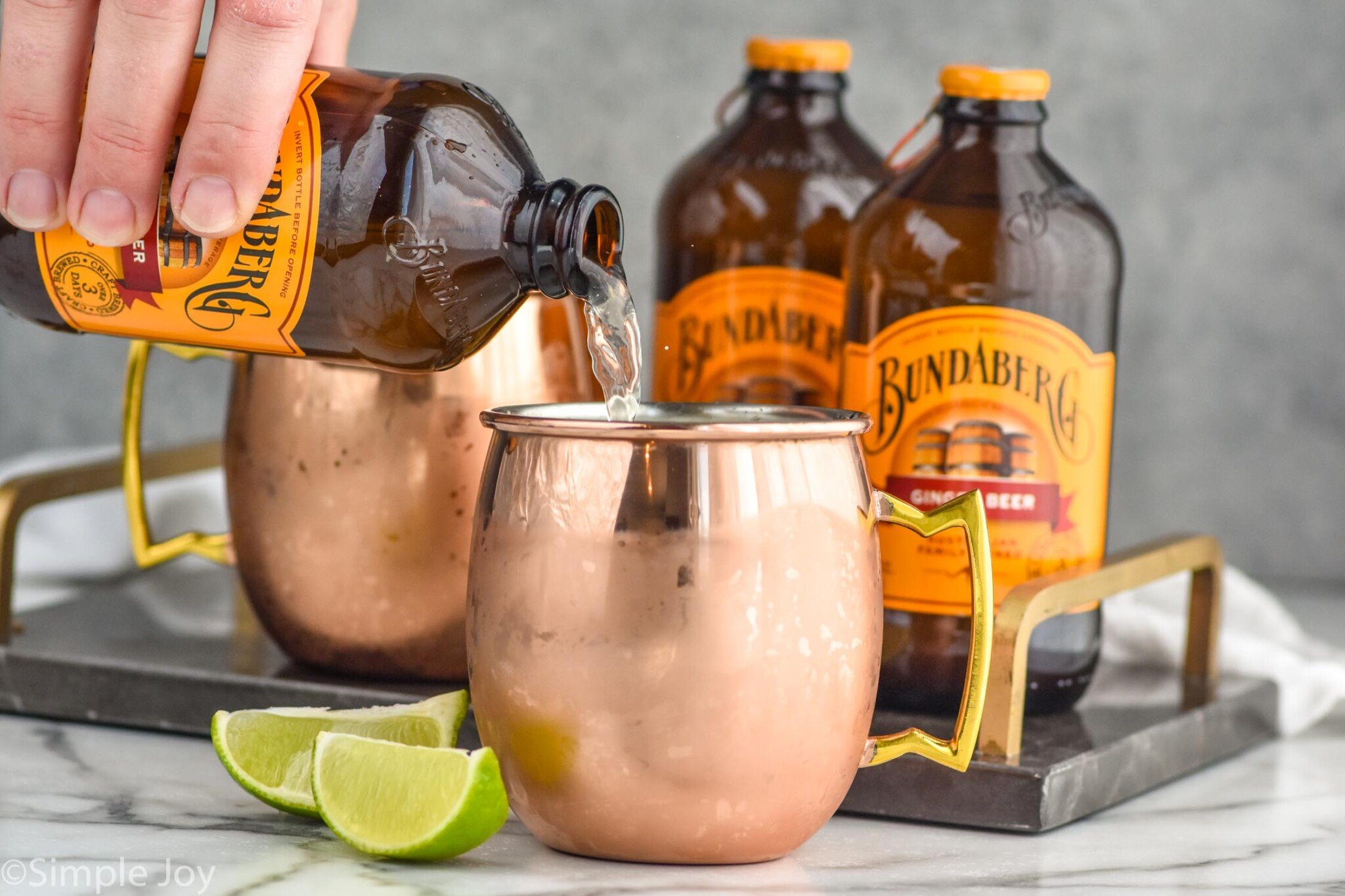 Copper Mugs
The main reason that Moscow Mules are served in copper mugs is just tradition. They are so very fun to drink out of. The other reason though is that the metal helps keep the drink ice cold. No judgement if you decide to drink all of your cocktails out of your copper mugs.
TOP PICK
Copper Mugs
While the mugs you see here are from Meijer, we love these as well. They are 100% copper and perfect for a Moscow Mule.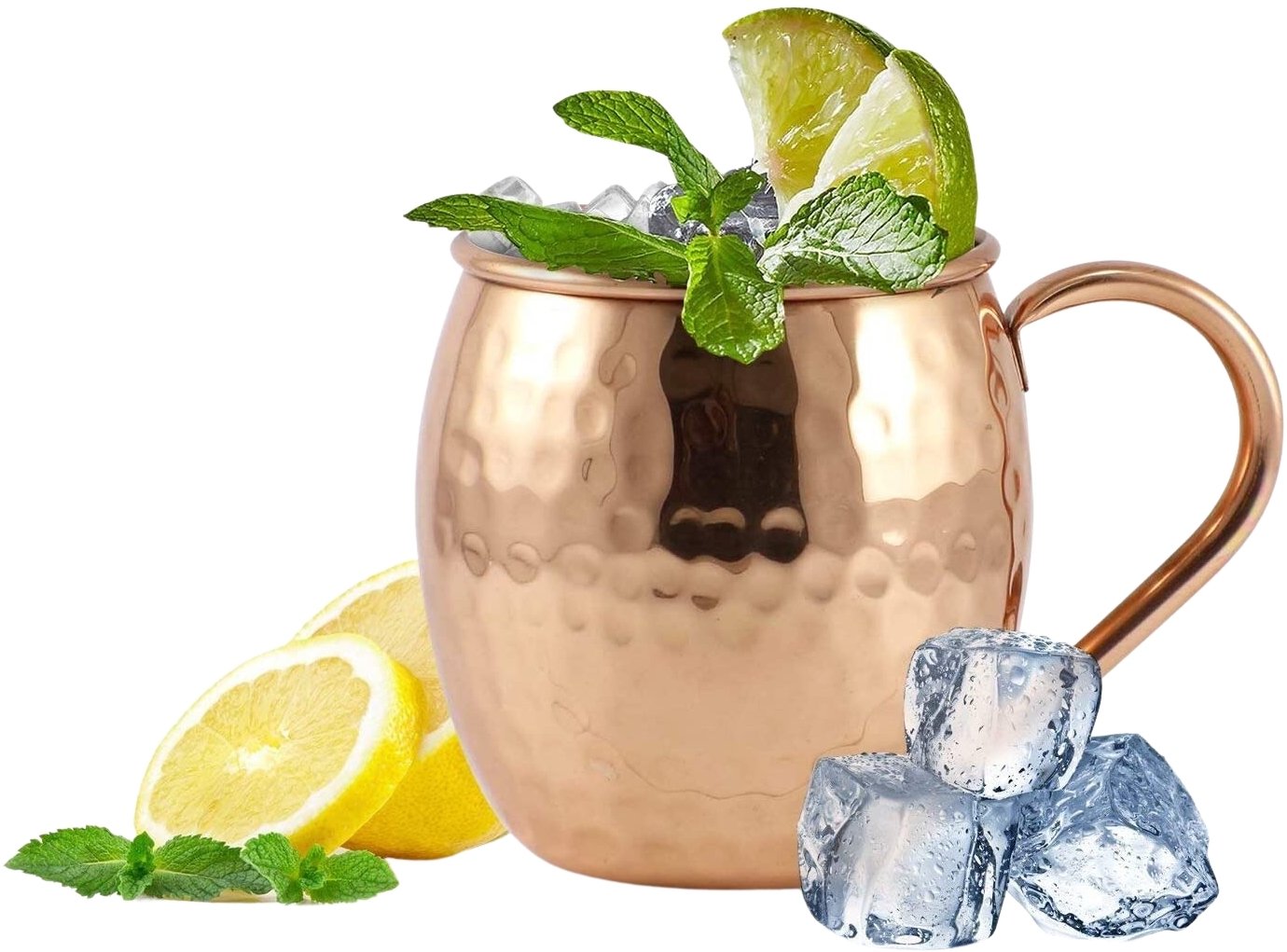 Tequila for Moscow Mules
I always like to share with you my recommendations for liquor and I try to give a range of price points. It is really important to keep in mind that when you are making a mixed drink with a number of ingredients, it is a lot less important that you buy top quality tequila. Save that for when you have it over ice.
The most important thing to keep in mind when you are purchasing tequila is to look for something that is 100% agave, the plant from which tequila is made.
Mid-level tequila: Milagro Silver
Budget friendly tequila: Sauza
High end tequila: Patron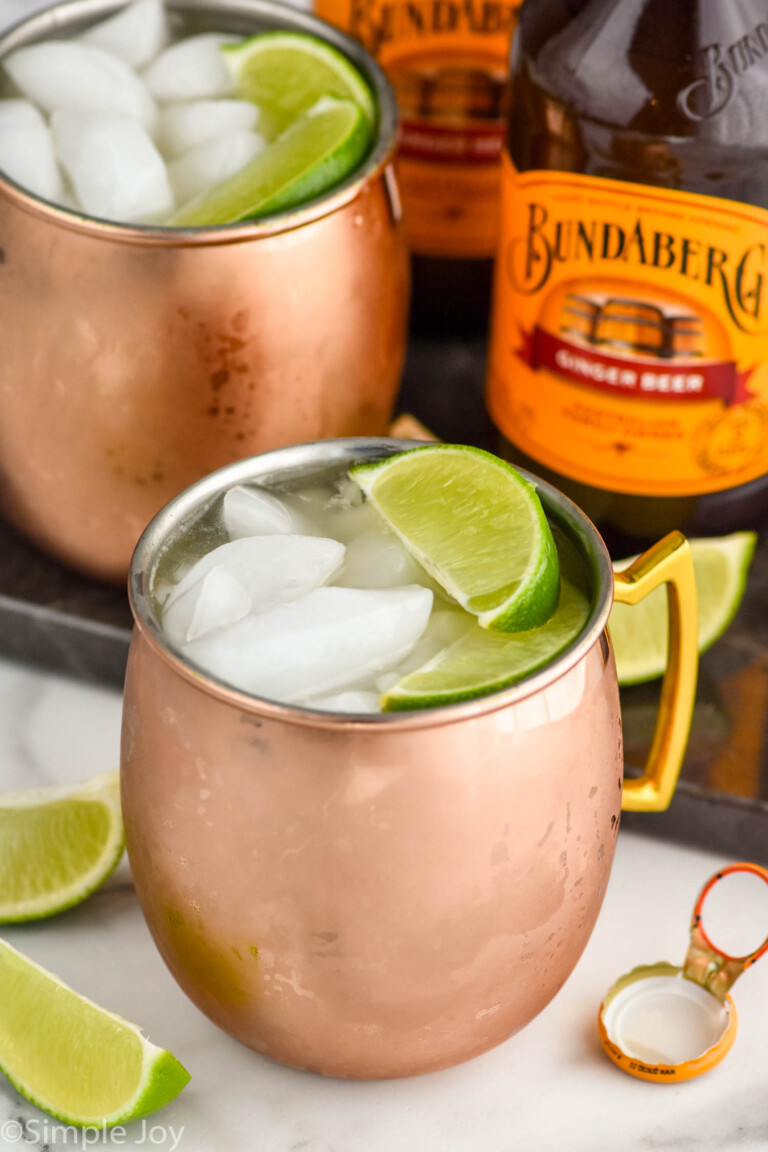 Ginger Beer for Tequila Mules
A little known fact is that you can buy both alcoholic and non-alcoholic ginger beer. The alcoholic variety is mainly from the brand Crabbies. It's delicious, and of course it ups the kick of your cocktail. Otherwise, there are many great brands of non-alcoholic ginger beer out there, like the one you see pictured here.
Simple Syrup for Tequila Mules
Just like in a margarita, you are going to want a little dash of sweetness for your cocktail. For that we are adding a little bit of simple syrup. While you can purchase simple syrup, it is incredibly easy to make and great in so many different cocktails.
Simple Syrup
Learn all you need to know for how to make simple syrup for cocktails! An essential for any bar, it's easy to make. You can even add different flavors.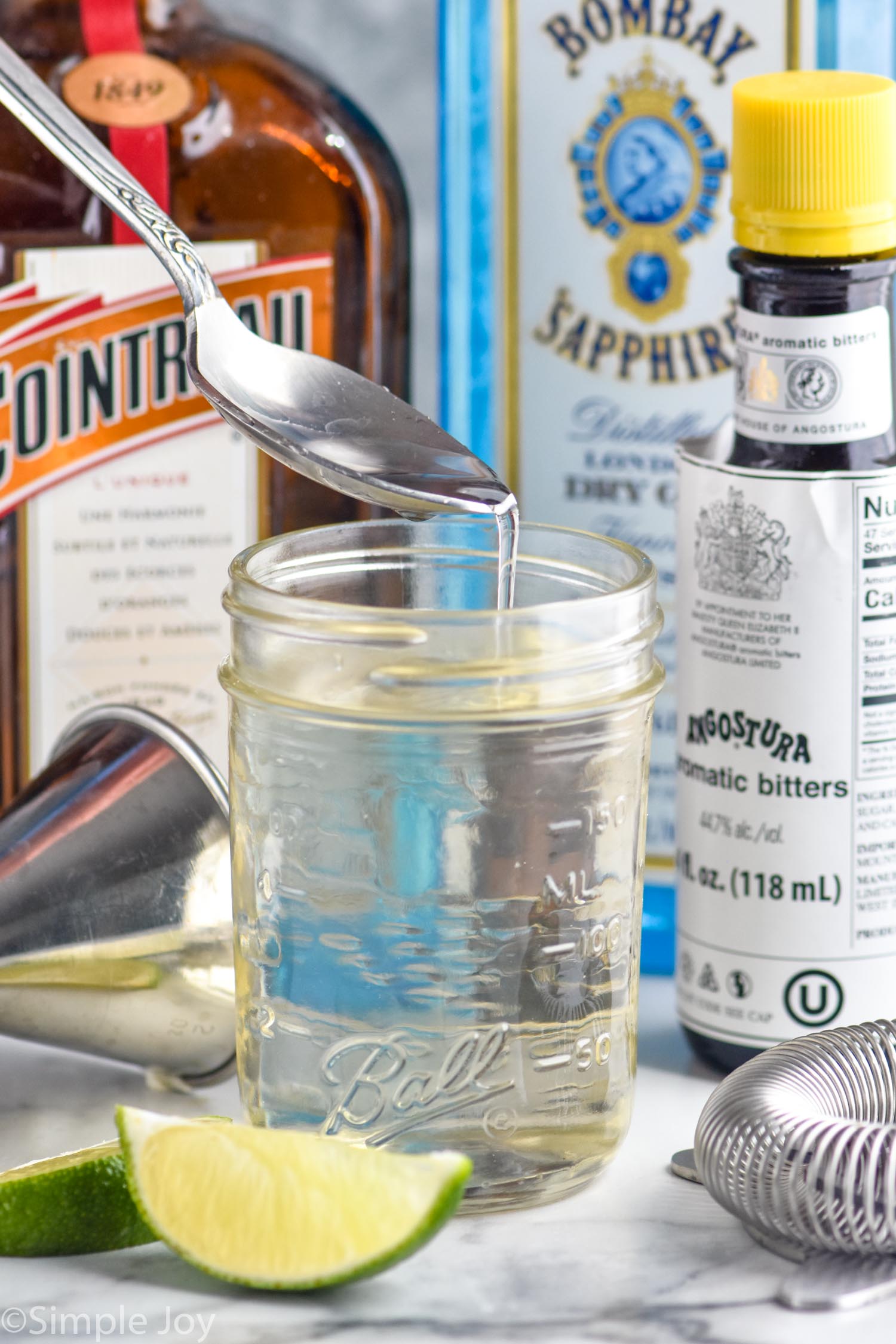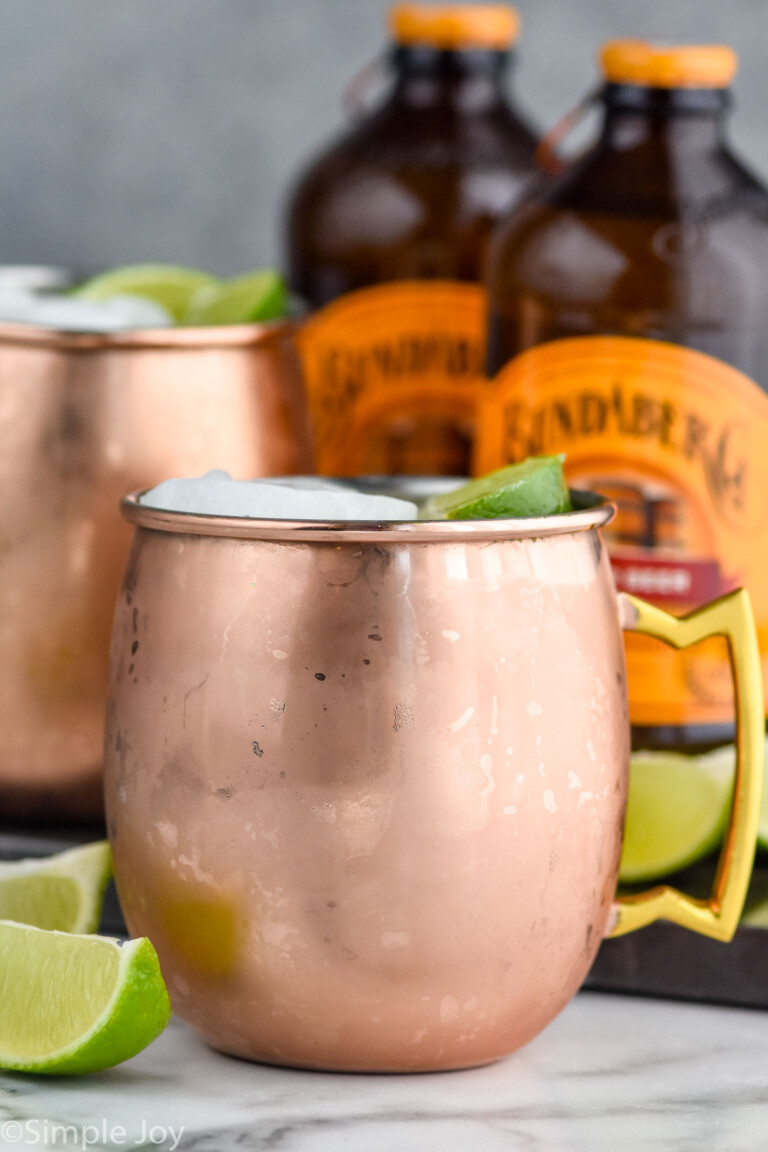 Other Spins on Moscow Mules
The ways you can make Moscow Mules are really endless. Here are our favorites:
If you make this tequila mule recipe or any of my other recipes leave me a comment and let me know what you think. I love hearing from you.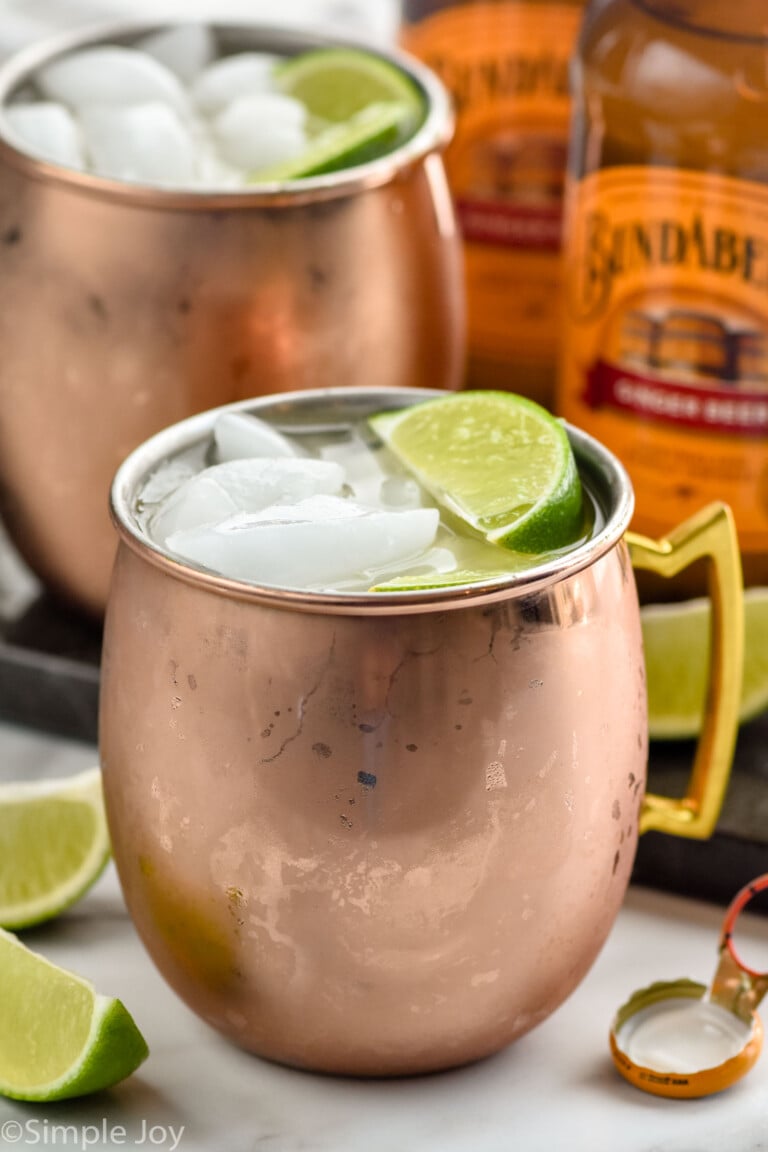 Tequila Mule
A Tequila Mule is like a margarita and a Moscow Mule coming together to make the perfect cocktail. You will love this fun twist on the original.
Ingredients
4

ounces

tequila

2

ounces

lime juice

2

ounces

simple syrup

8

ounces

ginger beer

lime wedges
Instructions
In a metal shaker filled with ice, combine the tequila, lime juice, and simple syrup.

4 ounces tequila,

2 ounces lime juice,

2 ounces simple syrup

Strain the combination into two copper mugs that are filled with ice.

Top with ginger beer, garnish with lime wedges, and enjoy!

8 ounces ginger beer,

lime wedges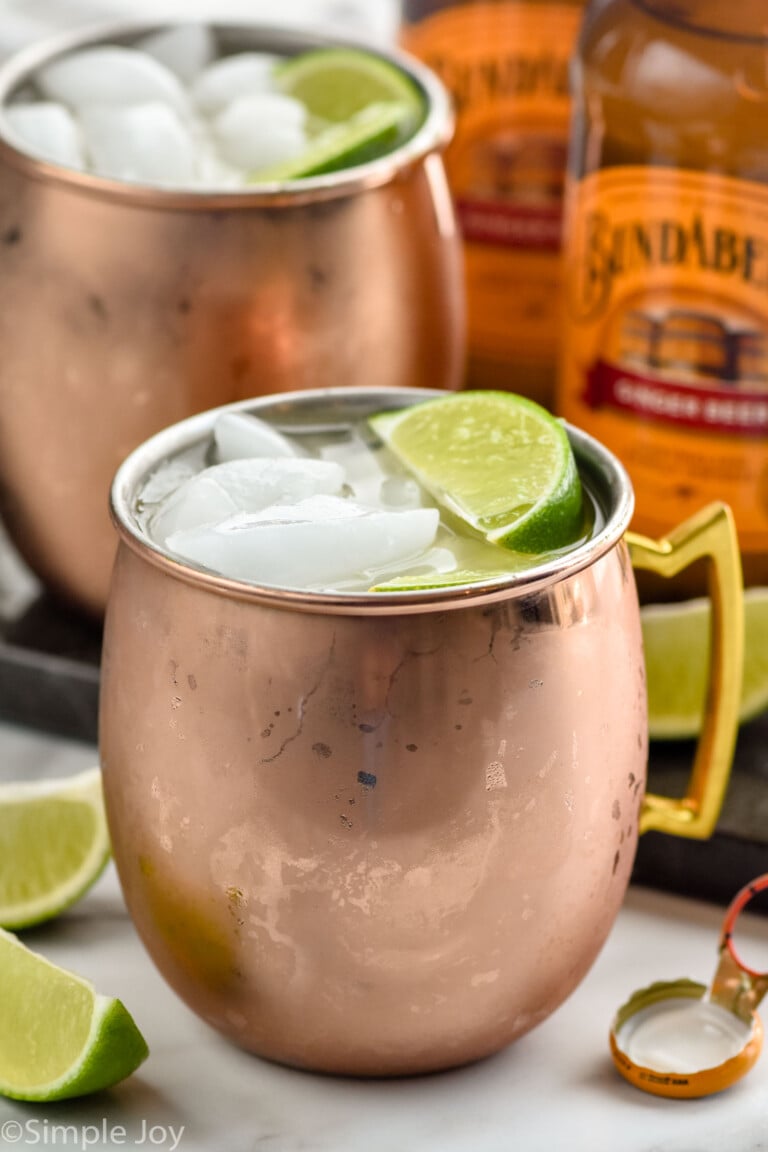 did you make this
Tequila Mule