These Toasted Coconut Green Beans come together in a snap and make a perfect side dish!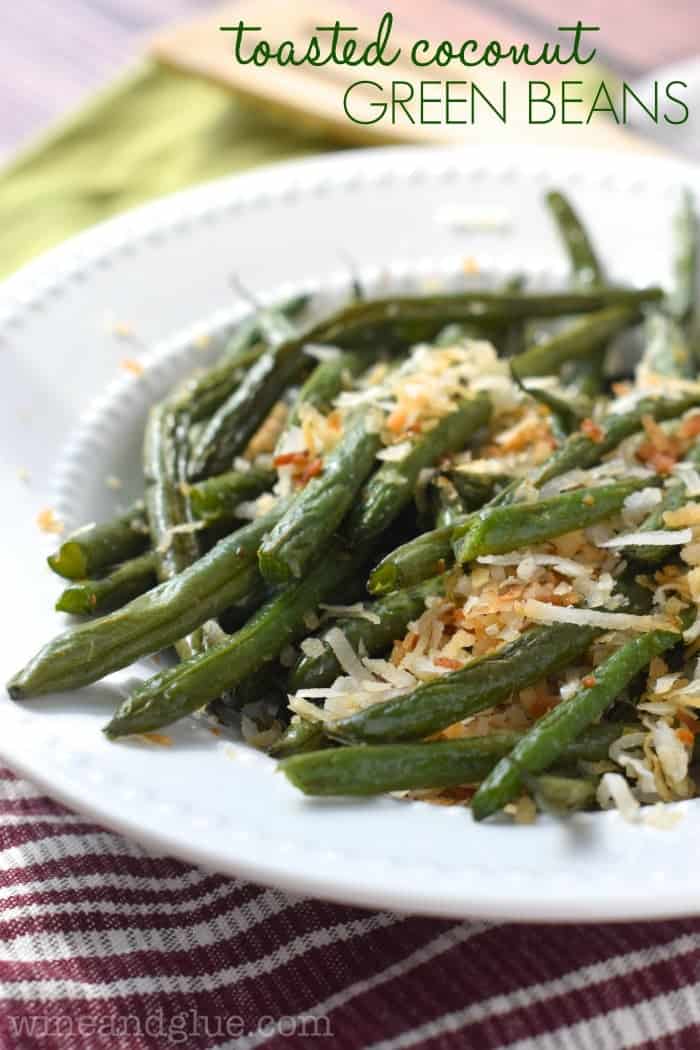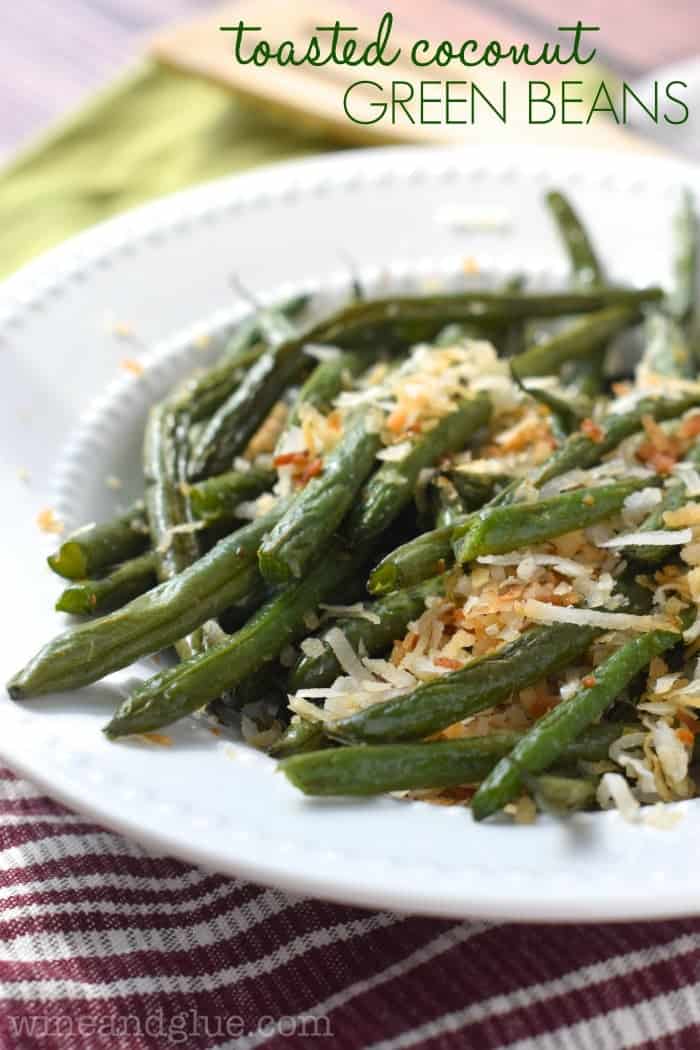 The other night we had back to school night at Gavin's school.
Can I just say that I'm officially terrified of the 1st grade? It started by the teachers cautioning us that there is a significant increase in the amount of homework from K5 to 1st grade. As they listed all the things that the students needed to do each week, my head sort of started to spin. My legs crammed beneath the tiny desk (okay, maybe not crammed, I'm not much taller than a 1st grader), I started to envision ridiculous evenings spent bartering with Gavin to get him to complete his homework before we all go insane.
Please tell me I'm not the only one!
I came home and filled Nathan in on what we could expect, and he read over the paperwork Gavin's kind teacher had sent home with us (obviously she realized that with all the head spinning, it in print would be helpful). My loving husband looked at the paperwork and then looked at me and said,
"Ummm . . . . you did okay in school . . . . right?"
His confidence in me is always so heart warming.
Anyway.
So nights around her are about to get more crazy (which, honestly, seems slightly impossible, as I am already spending the hours of 3:30 to 5:30 doing something akin to herding cats). And so I'm looking for easy dinner options. Enter these Toasted Coconut Green Beans. They are super simple to make, but SO YUMMY. They are like a great combo of salty and sweet, and a pretty healthy option for a side dish to boot!
See, I can make green beans taste yummy . . . 1st grade should be a snap . . . right??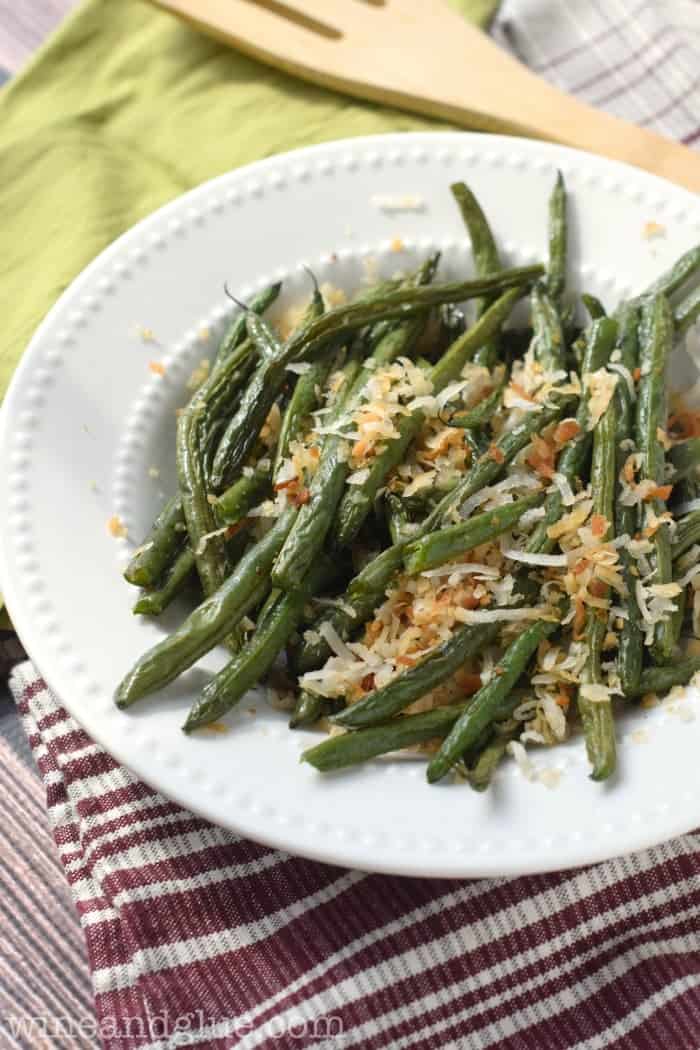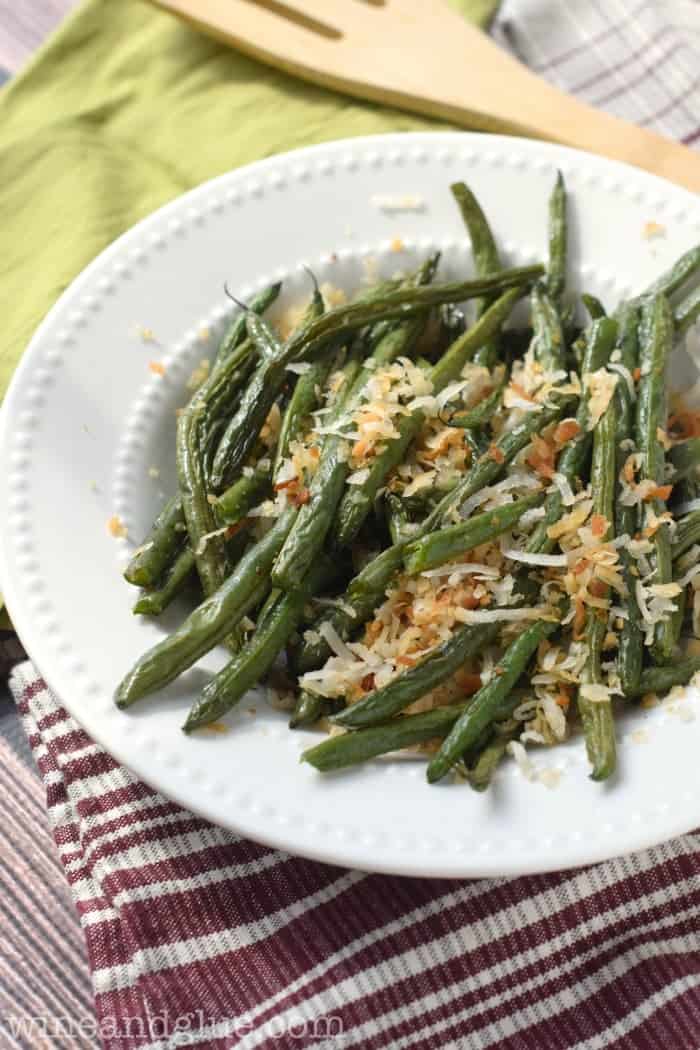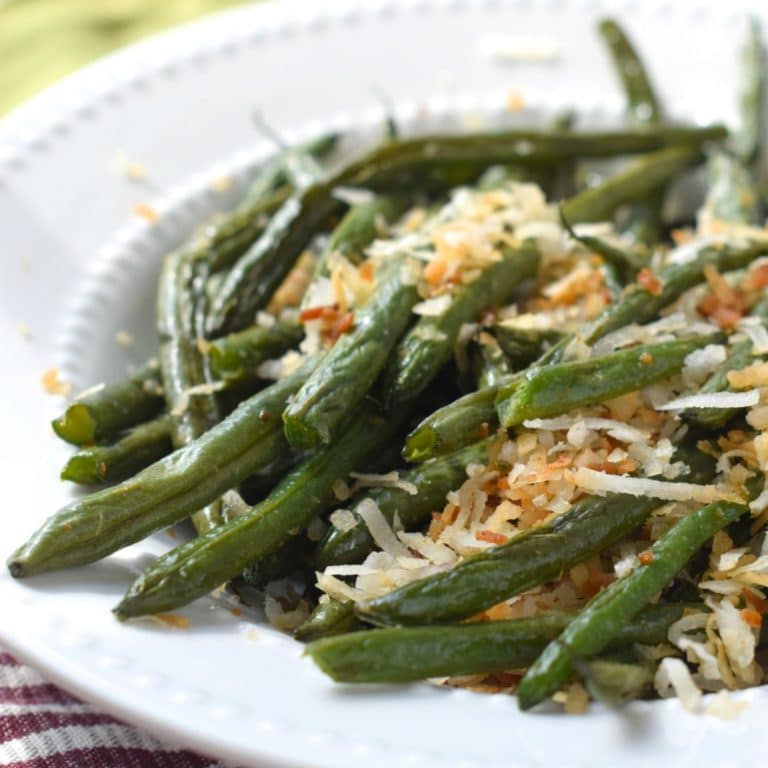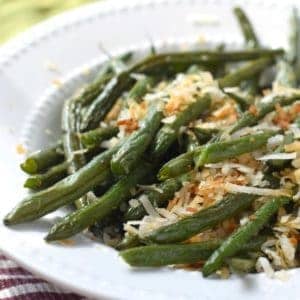 Toasted Coconut Green Beans
These Toasted Coconut Green Beans are such an easy delicious side dish you will want to make over and over!
Ingredients
1/2

pound

green beans

give or take few ounces

1/4 to 1/2

tsp

garlic salt

depending on how garlicy you like things

1/4

cup

sweetened coconut flakes

extra virgin olive oil cooking spray
Instructions
Preheat your oven to 350 degrees.

After washing and trimming your beans (just snapping off the rough ends), put them on a large baking sheet. Sprinkle with garlic salt and give it a pretty serious spraying of cooking spray.

Put it in the oven for 15 minutes. Pull them out, sprinkle with the coconut and put them back in the oven. Pull them back out after about four minutes and toss them lightly, then bake an additional about three minutes until the coconut is the desired level of toasted.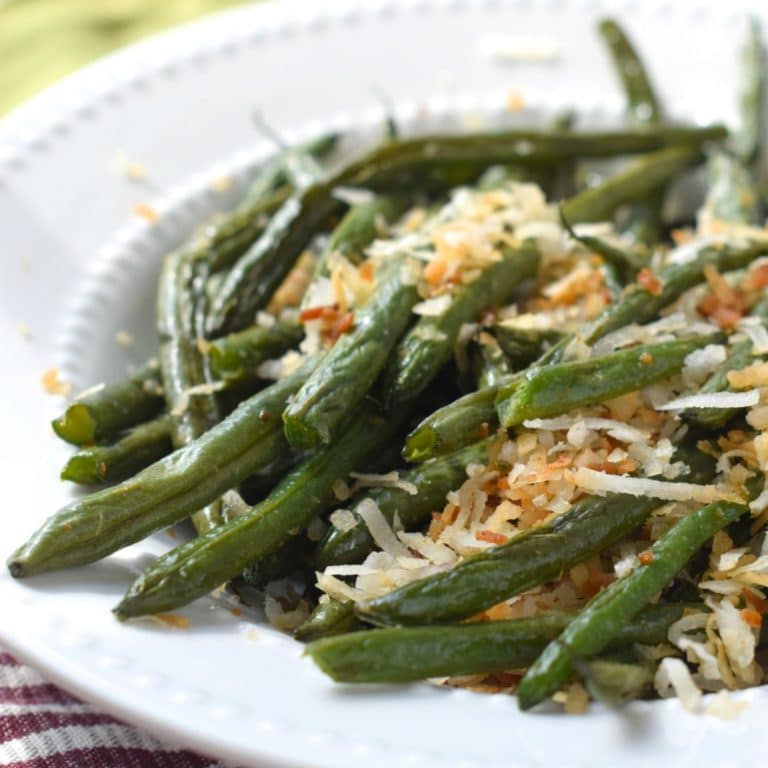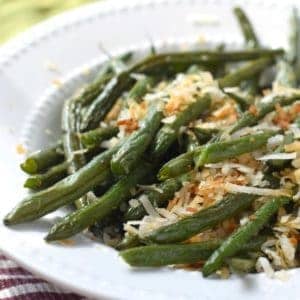 did you make this
Toasted Coconut Green Beans
You might also like
Easy Side Salad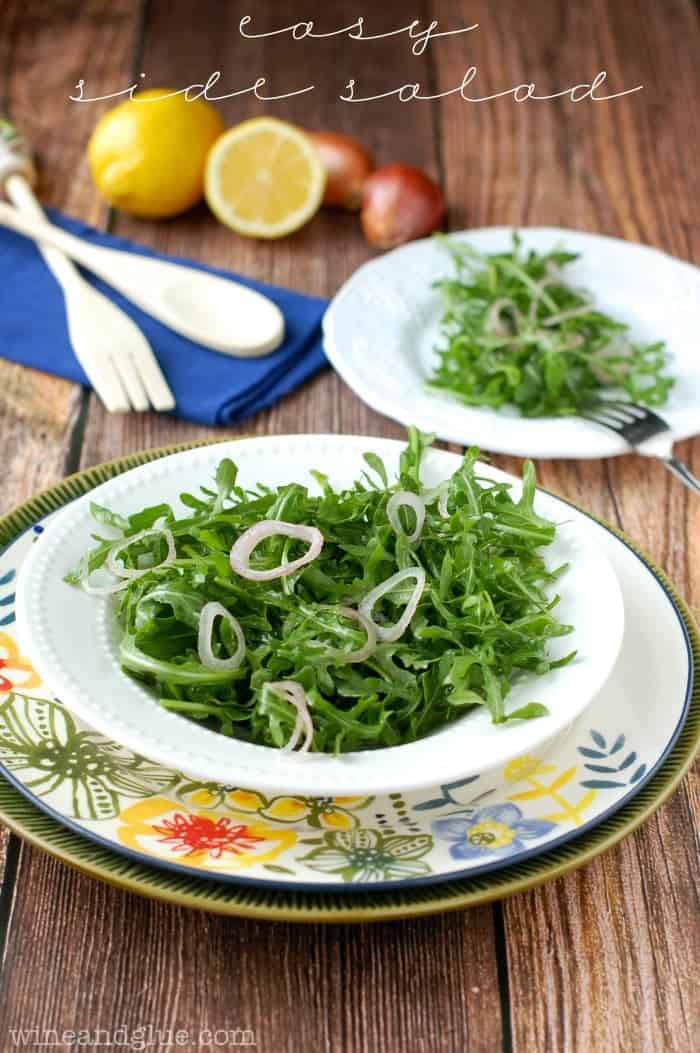 Easy Lemony Roasted Asparagus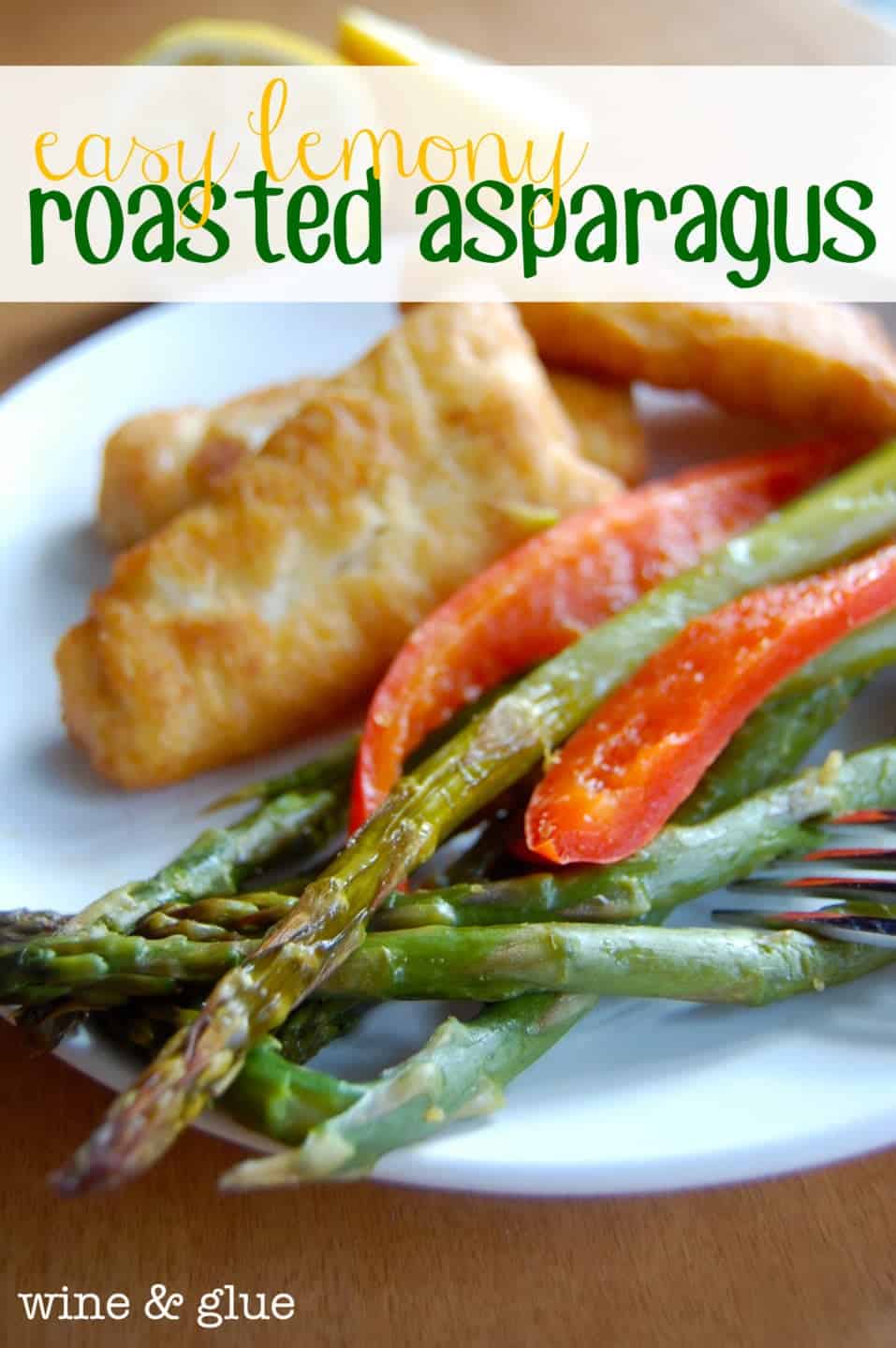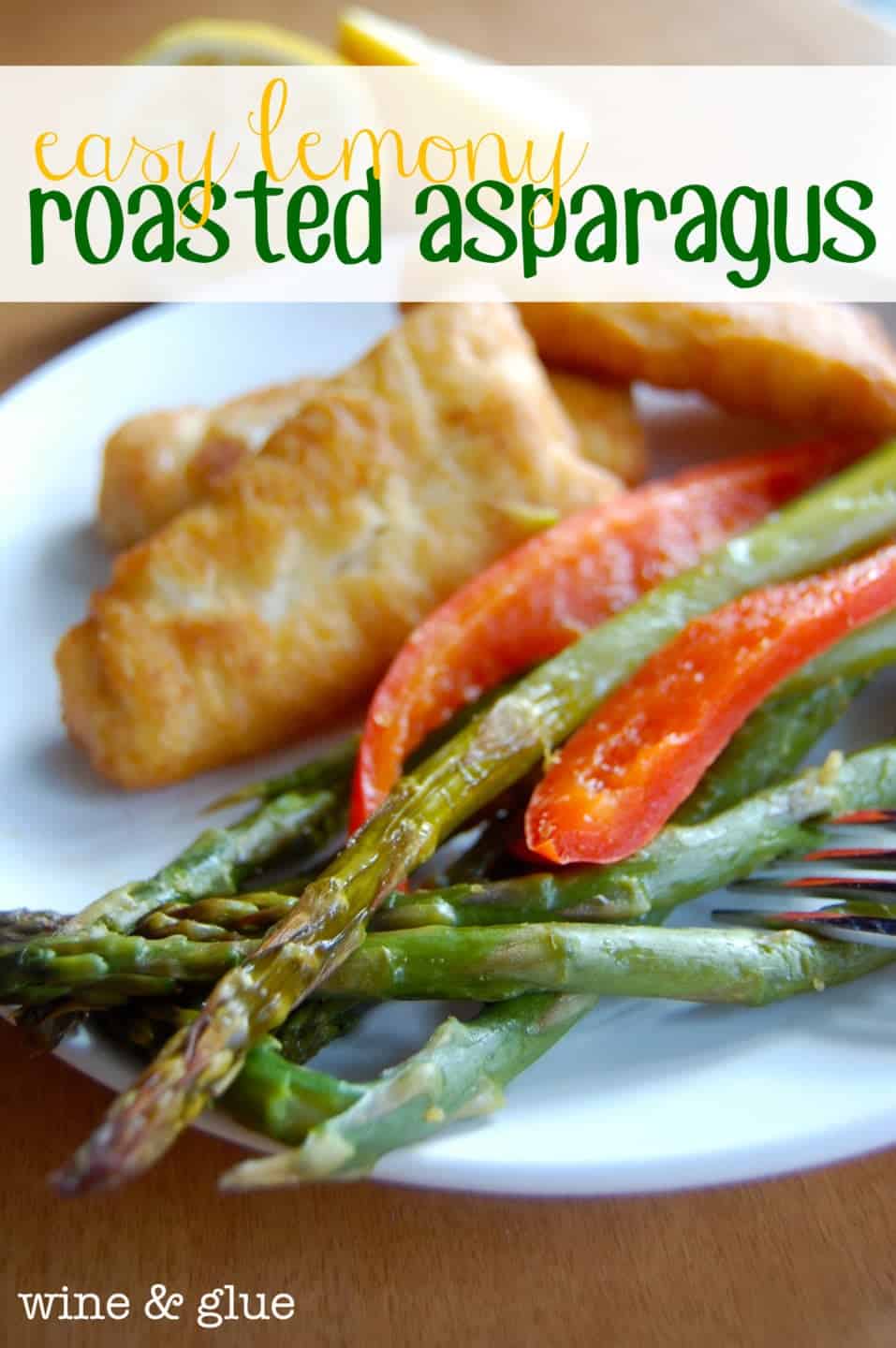 SaveSave