20 Apple Recipes for Fall! Some of the best apple recipes on the web that will have you drooling and ready for fall!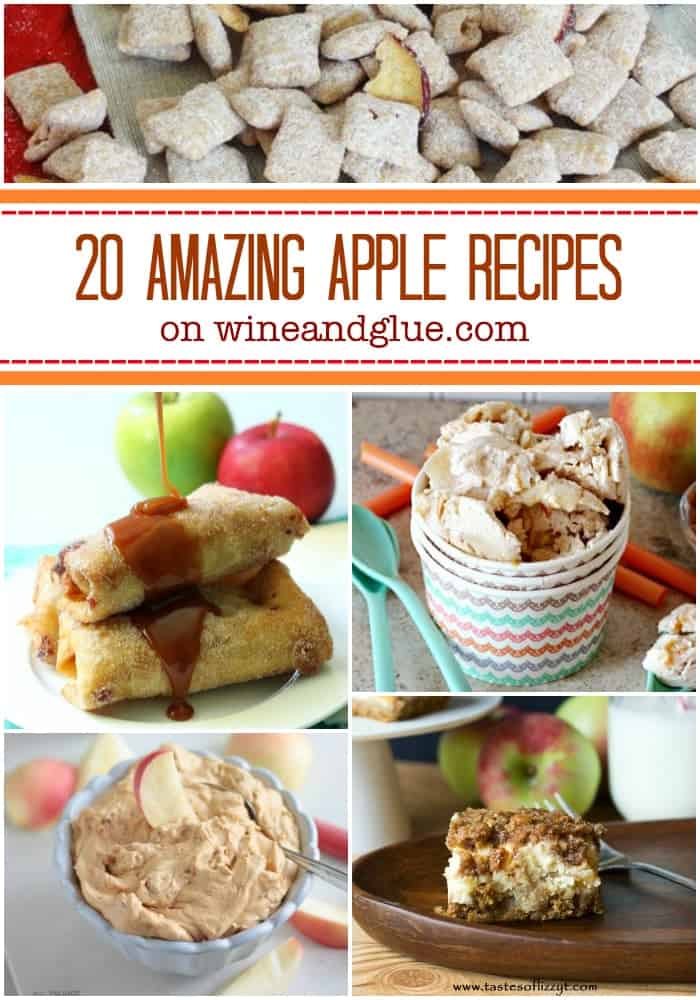 First of all, I want to say a HUGE thank you to everyone who linked up this week to Wake Up Wednesdays!  It was our biggest week yet, and it has been so exciting and inspiring to look at what all of you are up to each week. To say the least, it is humbling to see how much amazing talent there is out there.
If you haven't linked up yet, head over!
This week there were SO MANY amazing apple recipes that were linked up. Here are some of the ones that caught my eye.
Apple Pie Chimichangas with Caramel Sauce
Apple Spice Cake with Caramel Frosting
Apple Walnut Goat Cheese Salad
Caramel Apple Streusel Cheesecake Bars