Apples are a staple for fall, but these apple recipes can be enjoyed all year round! The cozy flavors of apples, cinnamon, and other savory spices will warm your belly and your home. You will love these entrees, desserts, and cocktail recipes all made with apples!
If you love one (or all!) of these apple recipes, comment and let me know!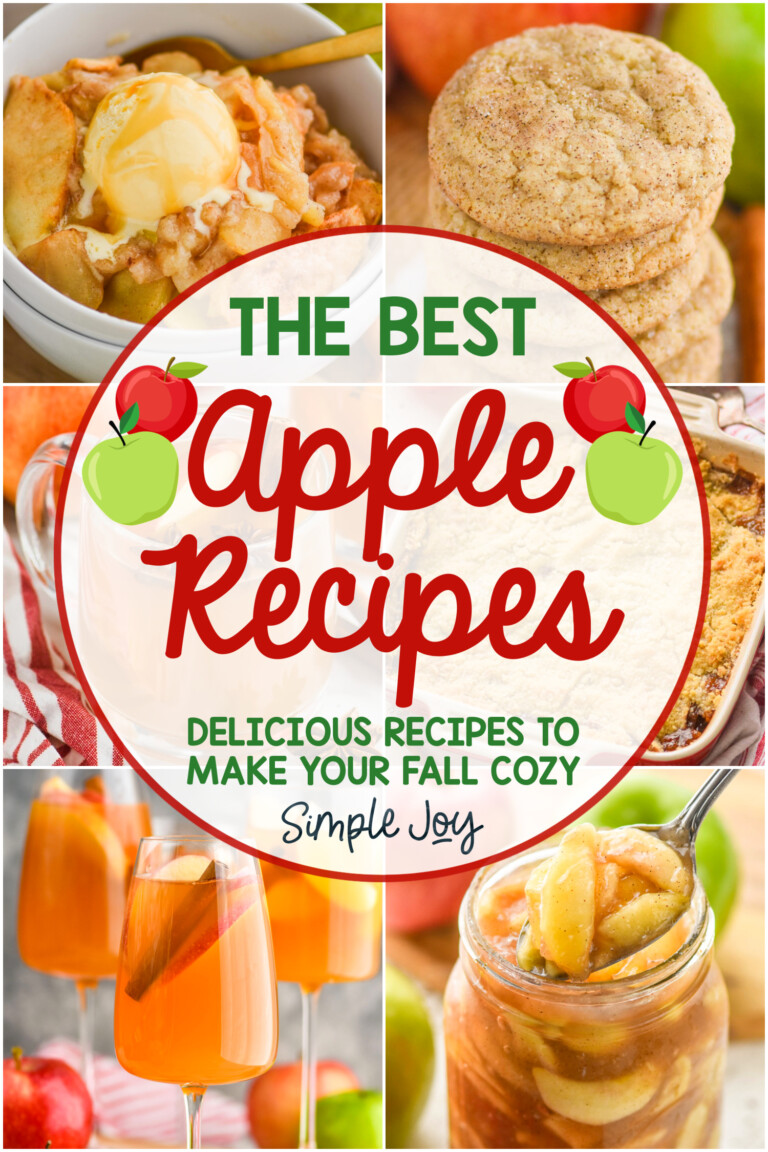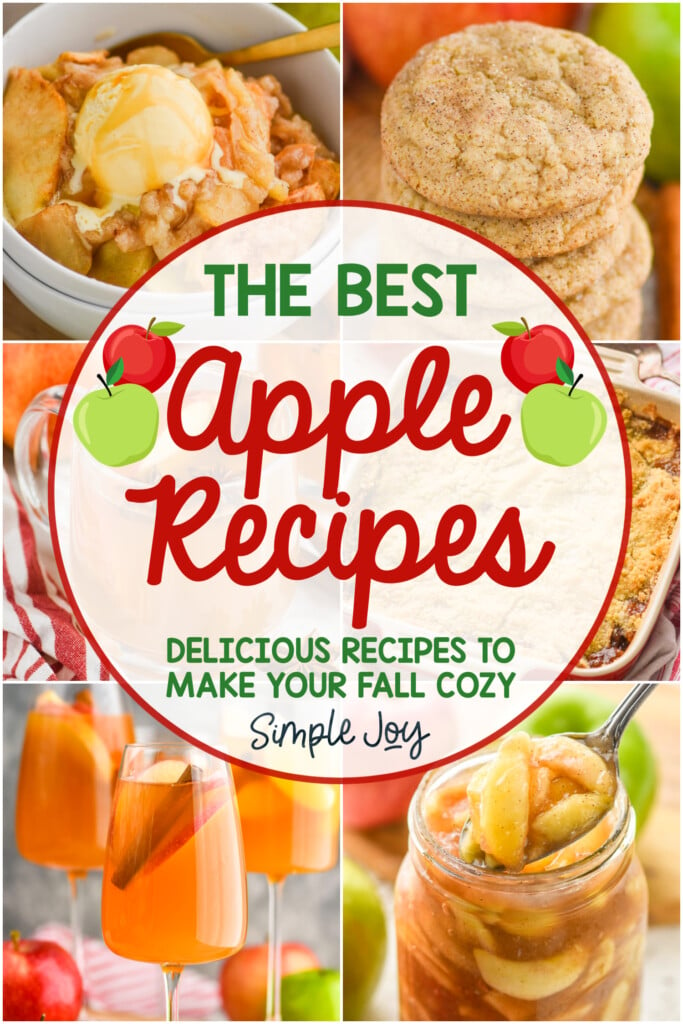 Entrees with Apples
Can't get enough of apples? Make them the star of your meal with these apple entree recipes. Filling recipes that still have the best flavors of fall, your family will love these dinners and will ask for them all year long!
Apple Dessert Recipes
Warm your home and your belly with these easy and delicious apple desserts. Make these recipes for your family or to share with e neighbor or friend. The smell of these desserts baking in your oven is sure to make your mouth water!
Apple Cocktails
These apple cocktail recipes bring the wonderful flavors of fall with a nice boozy boost. Apple, cinnamon, cranberry, and other decadent fall spices will hit your palate with a splash of coziness all autumn long.