These Breakfast Sliders made with cheese, bacon, sausage, and eggs are so tasty! They are perfect for feeding a crowd!! I'm so happy to be partnering with Jennie-O to bring you this amazing breakfast!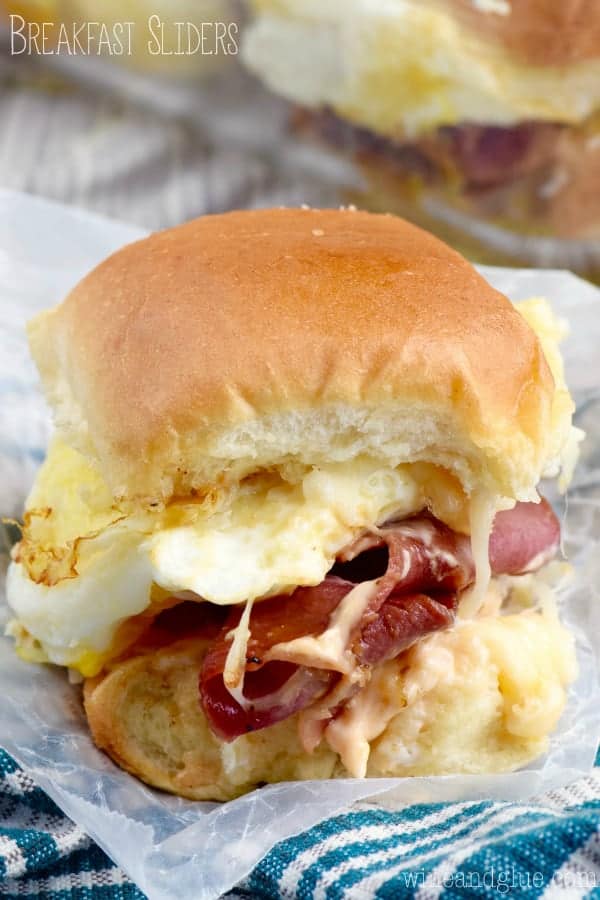 The other day I read somewhere that Jennifer Aniston's secret to staying so thin, fit, and beautiful is . . .
Water.
Guys. Let's get one thing clear. I'm not going to write a crazy post about how bogus it is to drink water. I mean, I see the name of the blog, but I'm not crazy. I get that you need to drink water. I mean, it's important . . . and stuff.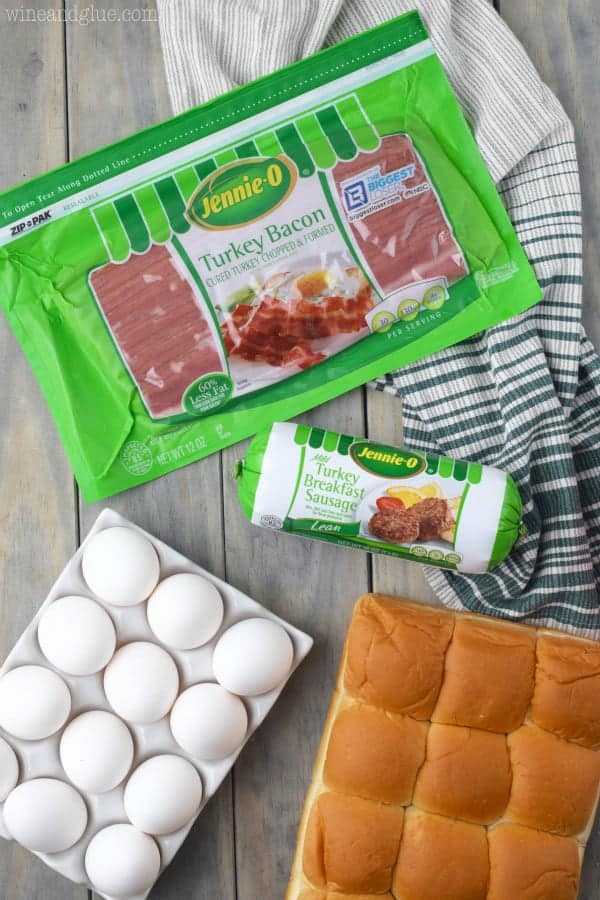 But Jen.
Really.
For the love of all things holy and full of delicious and amazing calories.
Let's not pretend.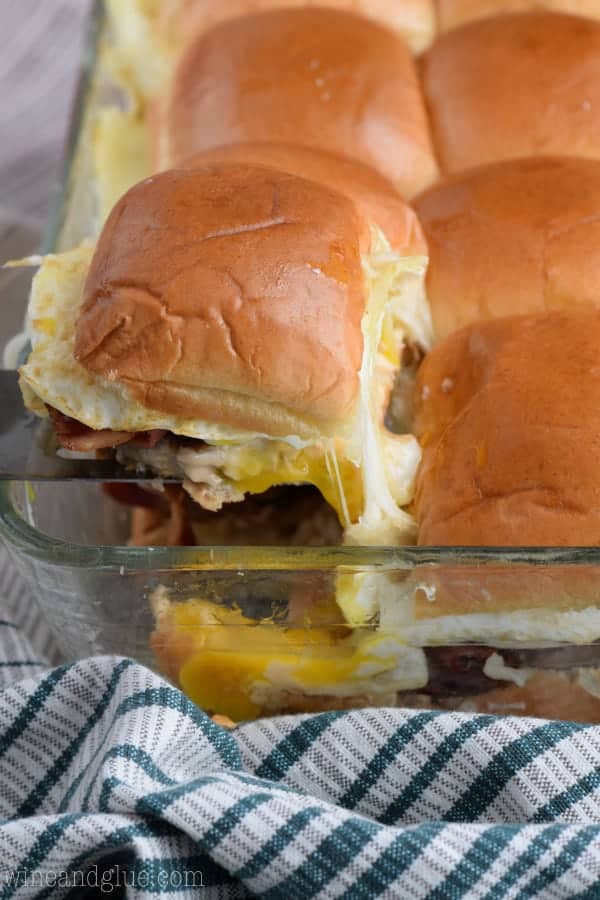 If drinking just a few more glasses of water a day could make me look like Jennifer Aniston, my blog would be called Water & Glue.
Okay, no it wouldn't. That's just not nearly as catchy, and I know with a title like that I would almost never get people commenting on Facebook, "I'm not making these sandwiches if there's wine and glue in there!" I mean, that's special. How can I give that up?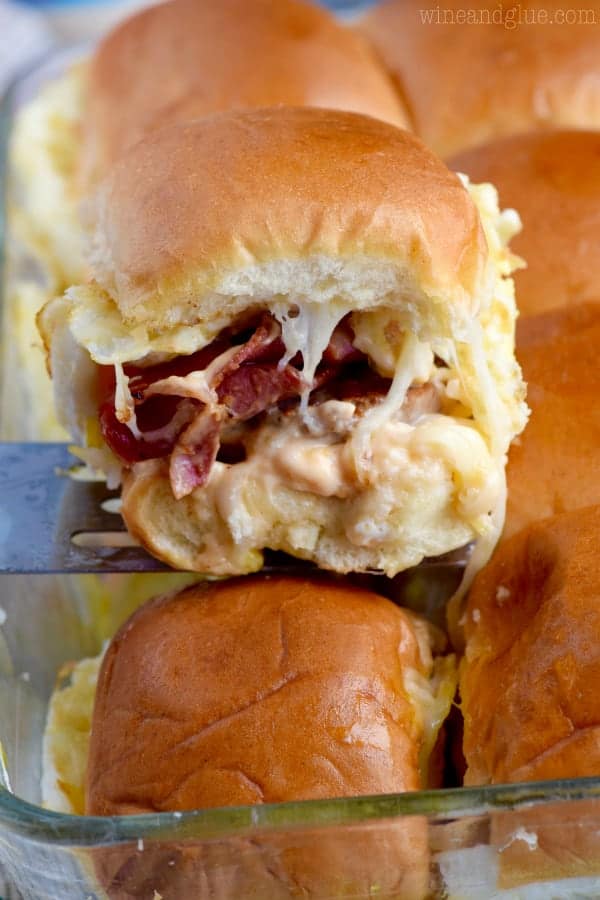 So because I'm not a magical unicorn like Jennifer Aniston, I need to drink more water annnnnnd make smarter eating choices. My most frequent smart eating choice usually involves a Jennie-O product or two. I love so many of the things that they make and I love that they can help me add some good protein to a dish without a lot of the fat. That's what we have here with these Breakfast Sliders. Some rolls, a light sauce, some Jennie-O breakfast sausage, some Jennie-O turkey bacon, some eggs, and some cheese. And just a tiny bit of butter on the top.
They are so easy to throw together! There's no reason not to make these for a crowd. I made these using some over easy eggs that I made into a nice circle shape using mason jar lids. But if you don't like that gooey yolky drip, just scramble up 12 eggs and add that in instead. You could also do 16 whites instead if you want to be a little bit more like Jen. ;)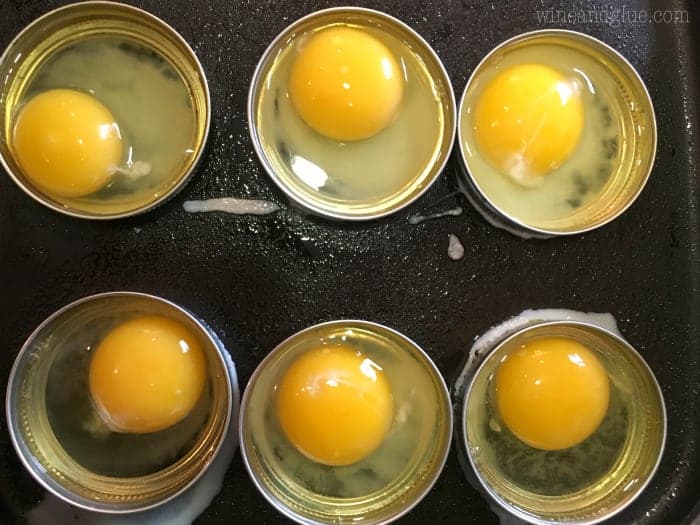 Is that not the coolest trick? I love it so much. And I personally loooooove the runny yolk!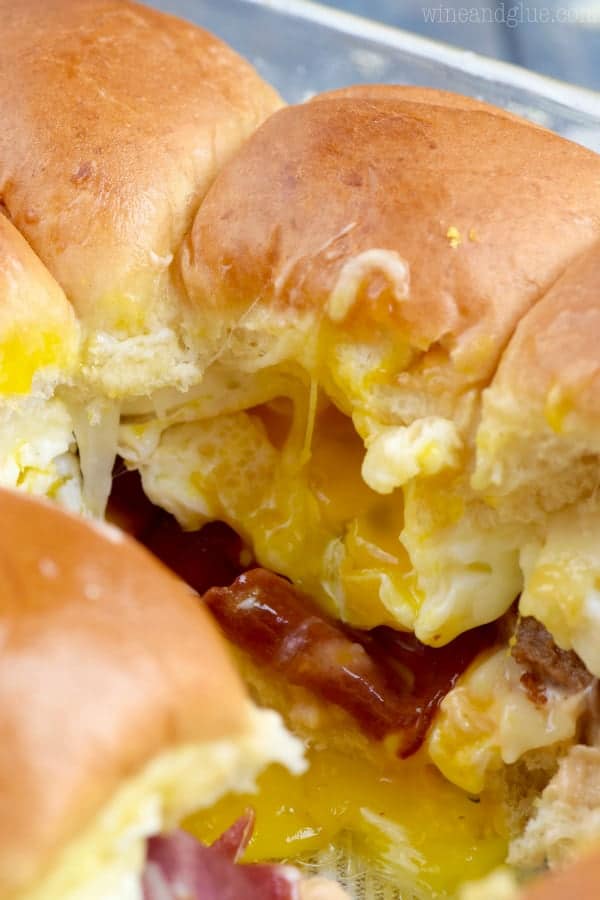 For more amazing breakfast ideas be sure to check out JennieO.com and follow them on Instagram, Twitter, and Pinterest!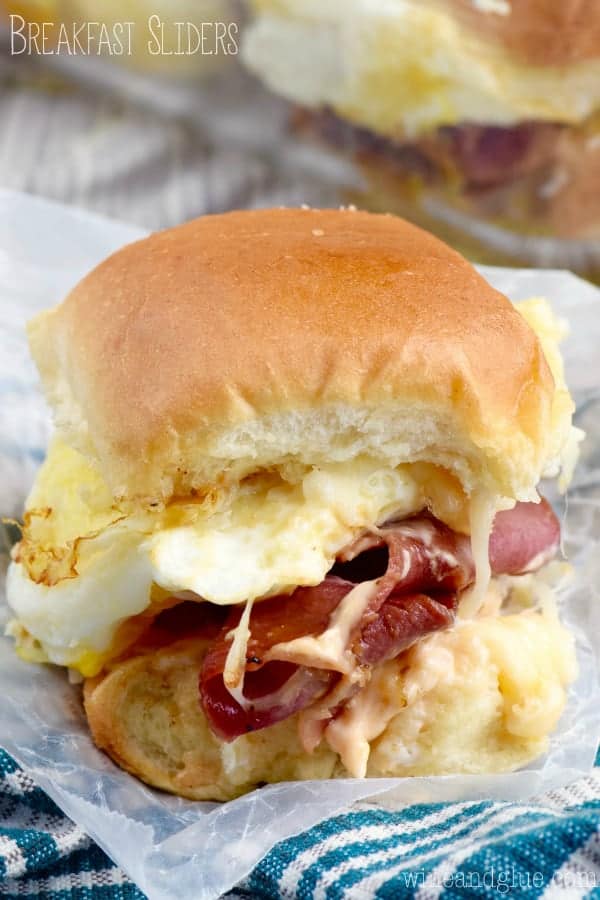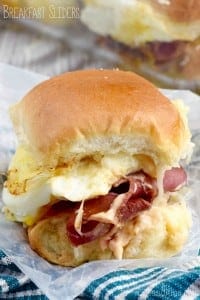 Breakfast Sliders
Ingredients
16

oz

Jennie-O Turkey Breakfast Sausages

cut into 12 pieces and cooked through

12

slices

of Jennie-O Turkey Bacon

cooked and set aside

12

eggs cooked over easy or scrambled

see note

12

dinner rolls

cut in half

1 1/2

cups

mozzarella cheese

1/2

cup

light mayo

1

tsp

hot sauce

1/4

tsp

garlic salt

2

T

butter

melted
Instructions
Preheat your oven to 350 degrees.

Spray a 9 by 12 inch baking dish with cooking spray. Put the bottom half of the dinner rolls in the pan.

Mix together the light mayo, hot sauce, and garlic salt together in a bowl. Spread them over the bottom of the rolls. You may not need to use it all.

Spread 3/4 cup of mozzarella cheese over the sauce. Add the breakfast sausage, then the bacon, then the eggs, the rest of the cheese and then top with the tops of the dinner rolls. Brush with the melted butter.

Cover the pan and bake for 20 minutes or until the cheese is melted.

Separate the sliders with the edge of a spatula before removing them from the pan and serve while warm.
Notes
Using 6 mason jar lid rings at a time, spray them generously with cooking spray and set them on a well sprayed frying pan. Crack six eggs into them. Cook until they have set half way through and then using tongs, carefully flip them. Allow them to cook a little more and then remove the rings and remove them from the pan and set aside. Cook the next six eggs the same way.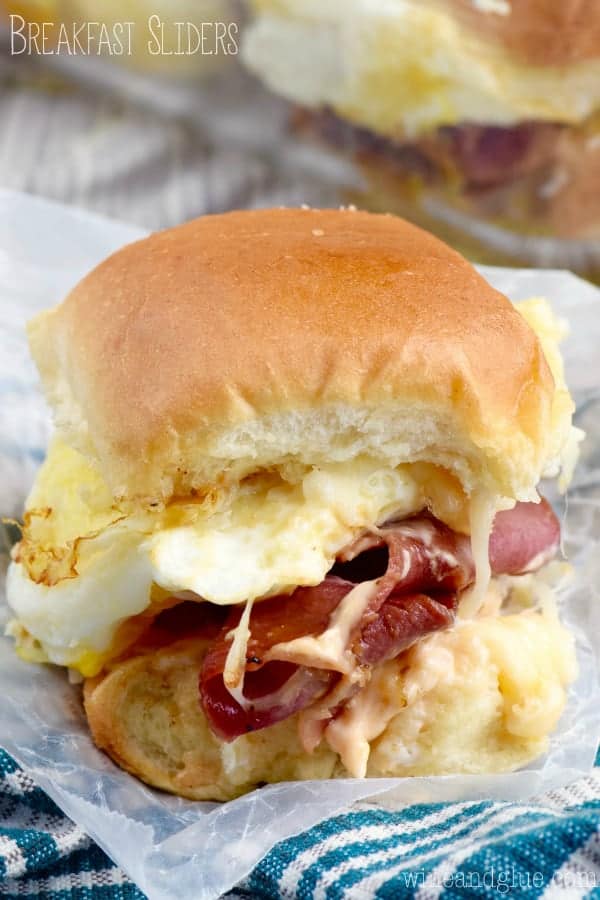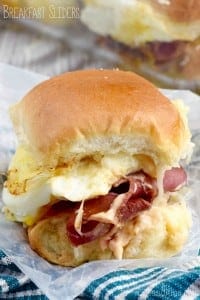 did you make this
Breakfast Sliders
Other great breakfast ideas:
This Breakfast Quesadilla has my name all over it!
This Meat Lovers Breakfast Pizza is just genius. Pizza for breakfast?? Sign me up!
And I think I woke up dreaming about these Best Fluffy Buttermilk Pancakes!
SaveSave
SaveSave
SaveSave