This Crock Pot Buffalo Bread is pretty much as simple and delicious as it gets!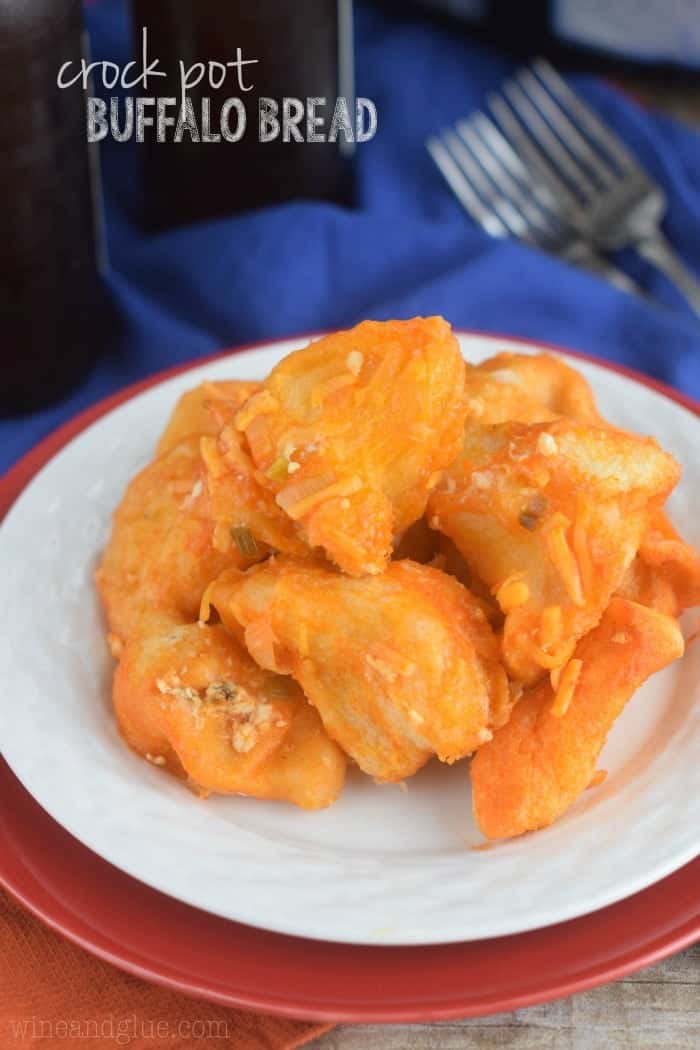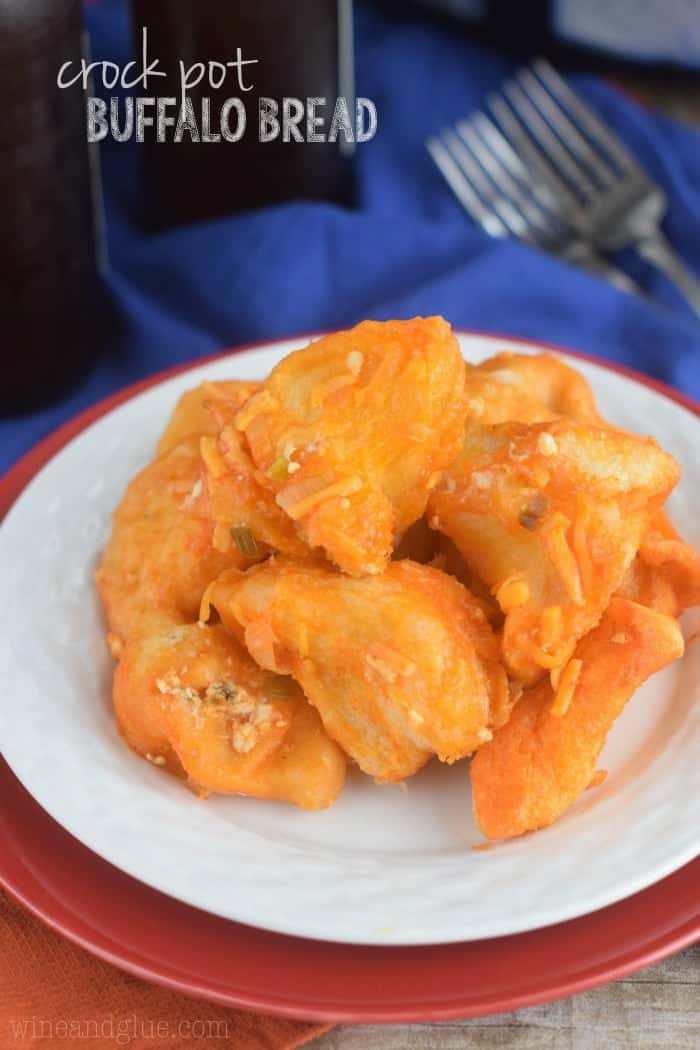 I really think that my three year old is quickly becoming the funniest person that I have ever or will ever meet.
I mean, I've known for a while that she's hilarious.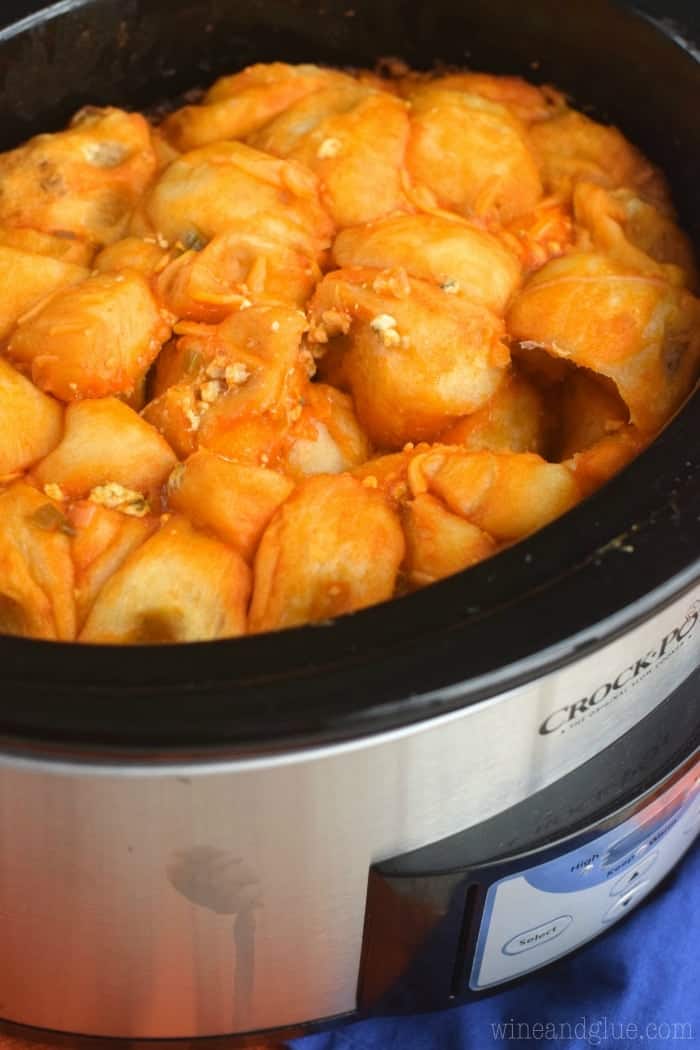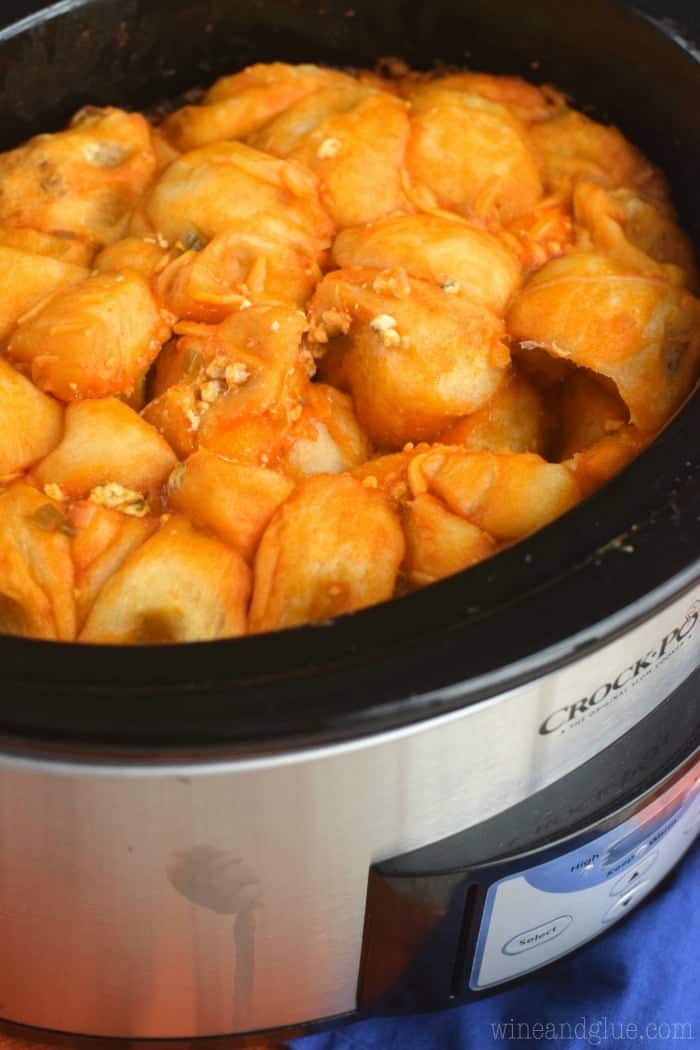 But the more verbal she becomes, the more I can barely stand the hilariousness of day to day life with her.
Okay. So yesterday morning I was changing Piper's diaper and Quinn was talking about how she couldn't find her Giraffey (her very most favorite blankie/stuffed animal). Then she says,
"Maybe a yeti crawled into my room and took Giraffey away."
I just about died.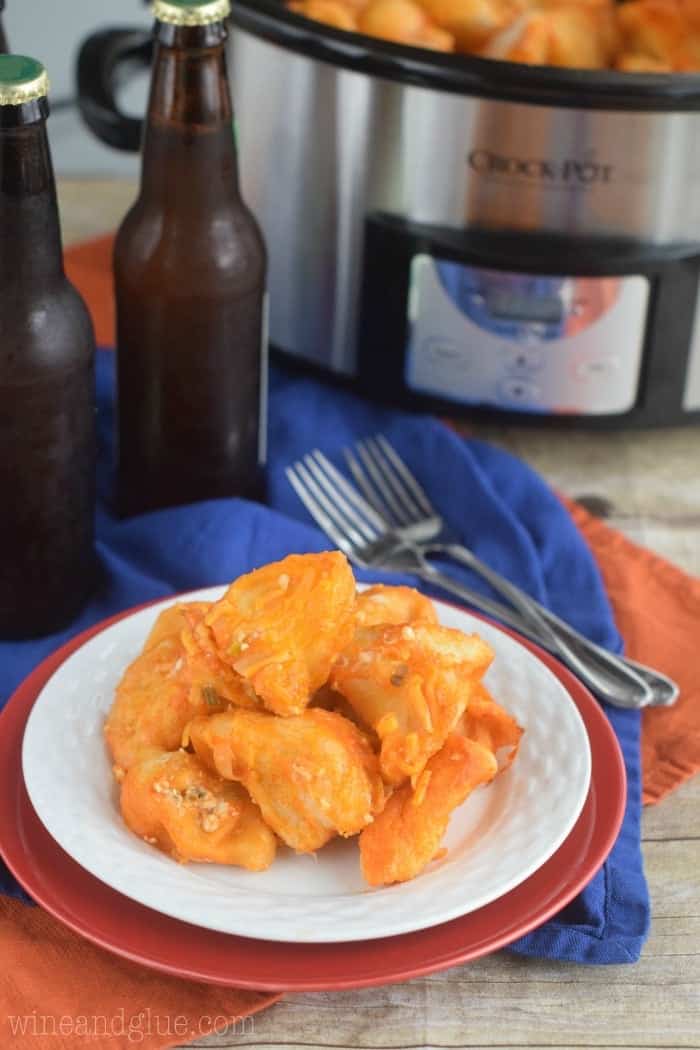 The other day we were cleaning up in the basement, and she was carrying some play dishes back to her Sesame Street mini kitchen that has a large Cookie Monster on it. The dishes sort of fell into Cookie Monster as she was putting them down and she said, "Sorry Cookie Monster!" and then I hear her say, in perfect Cookie Monster voice no less, "It okay Quinny!"
The best part was that she totally wasn't trying to be funny.
It's just like she was banged with a funny stick on her way into the world and funny just exudes out of her in the same way that annoying comes out of some other kids (yes, I'm biased, no, I'm not talking about your kid, yes I am talking about your kid).
Okay, one more and then we'll talk about this recipe.
The other day Gavin, who didn't really feel like taking a shower, suggested that maybe instead his sisters hssould take a bath. He of course didn't know they had a bath while he was at school, but Quinn quickly chimed in telling him that she didn't need a bath,
"Noooooo, I smell like stars and unicorns!"
#inearlypassedoutlaughing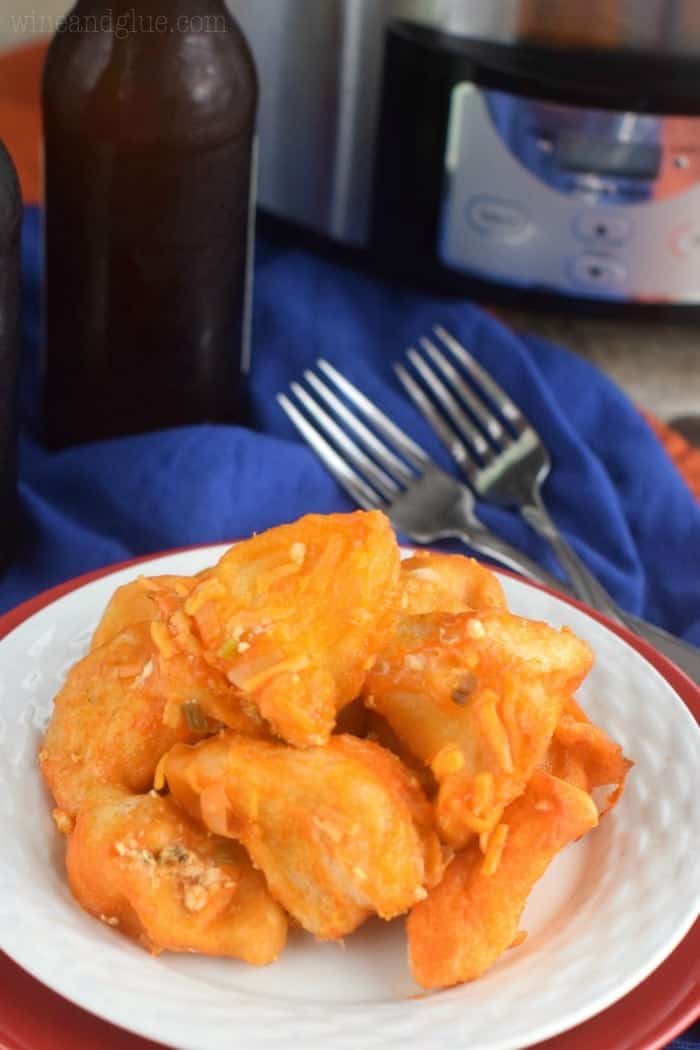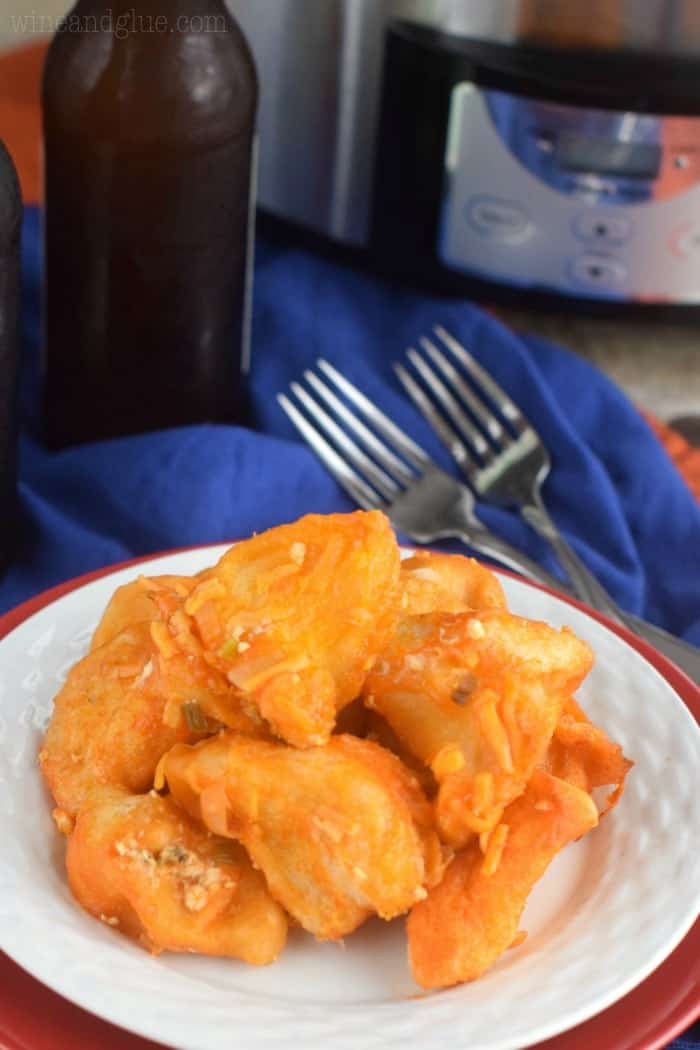 Okay! Crock Pot Buffalo Bread! There's nothing funny about this, but I promise that it will make you smile! It's SO easy!
This recipe was 100% inspired by the genius Dorothy over at Crazy for Crust. Ummmm, monkey bread in the crock pot??? #loveher
Here's the thing. I did two trials of this recipe, and the first one a large section of the outside bread got burned. So I upped the amount of butter. More butter = Better. Always. You really really really want to make sure that all the pieces of dough get well coated. Because while this is simple to make, if you don't get all the pieces covered, you'll end up with some burnt spots. And that's fine, the middle will still be tasty, but you might have to dodge forks while fighting to get your share.
Also, I used cheddar the first time and mozzarella the second. They are both delicious, so I say just use a good melting cheese that you already have. Finally, I wish I would have put in more blue cheese. I just didn't have enough either time I made it. So if you like the blue cheese flavor, add a little more.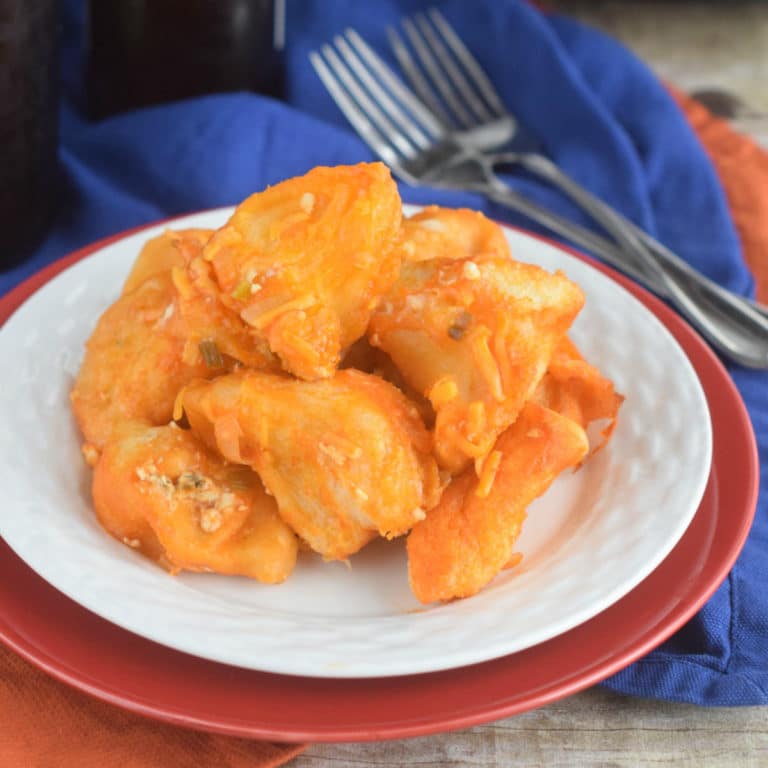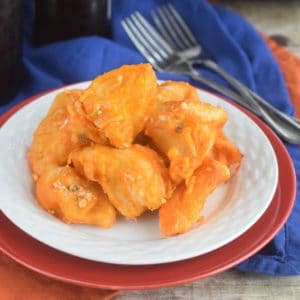 Crock Pot Buffalo Bread
Ingredients
2

packages of refrigerated biscuits

I used Pillsbury

3/4

cup

butter

melted

1

bunch scallions

sliced until one inch into the green

1

clove

garlic minced

1

cup

buffalo sauce

1

cup

mozzarella or cheddar cheese

grated

1/2

cup

blue cheese
Instructions
Spray the inside of your

crock pot

with cooking spray.

Cut the biscuits into fours and dump them into the crock pot.

Poor the remaining ingredients on top, and then mix to make sure all of the dough pieces are very well covered.

Cook on high for 2 1/2 hours. With a half hour left in the cooking, come back to check on the bread to see how much more time it might need. (See note)
Notes
All crock pots cook differently. Mine tends to cook quickly and at a high temperature. If yours does not, your bread might need more time for the middle pieces to get fully cooked.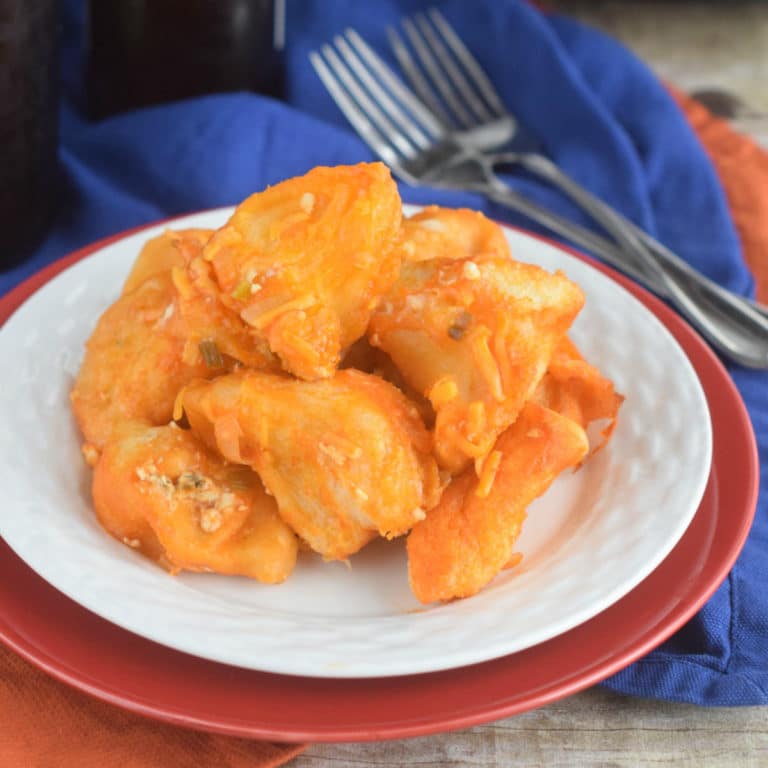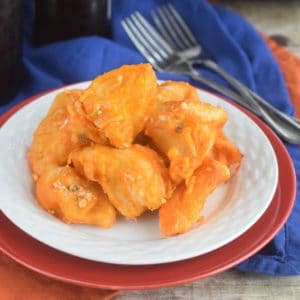 did you make this
Crock Pot Buffalo Bread
You might also like
Buffalo Pull Apart Bread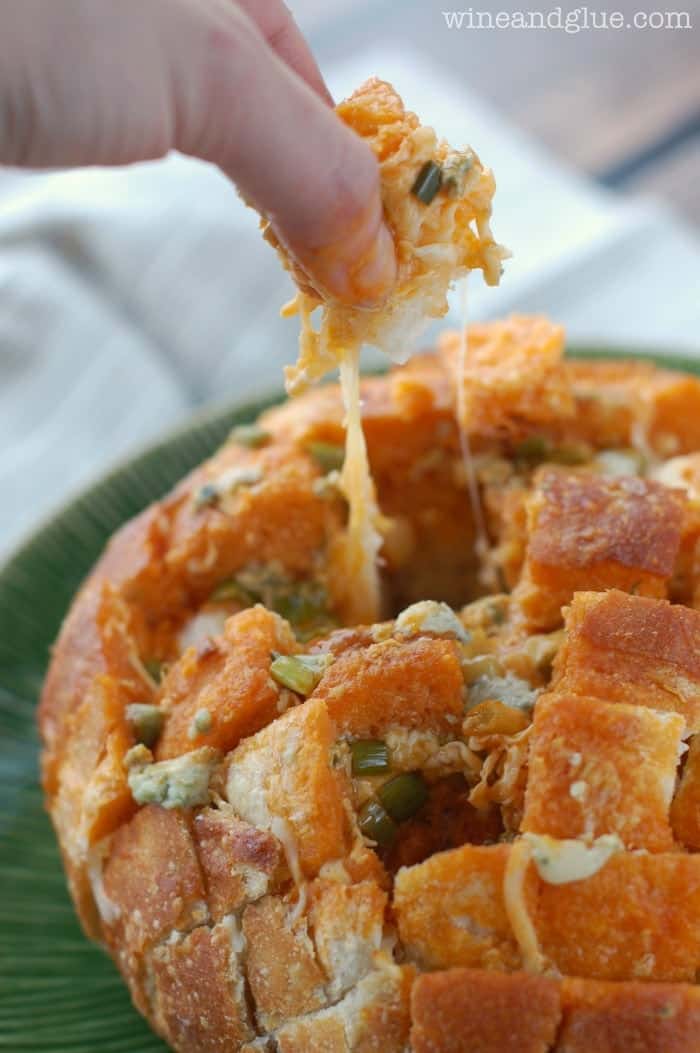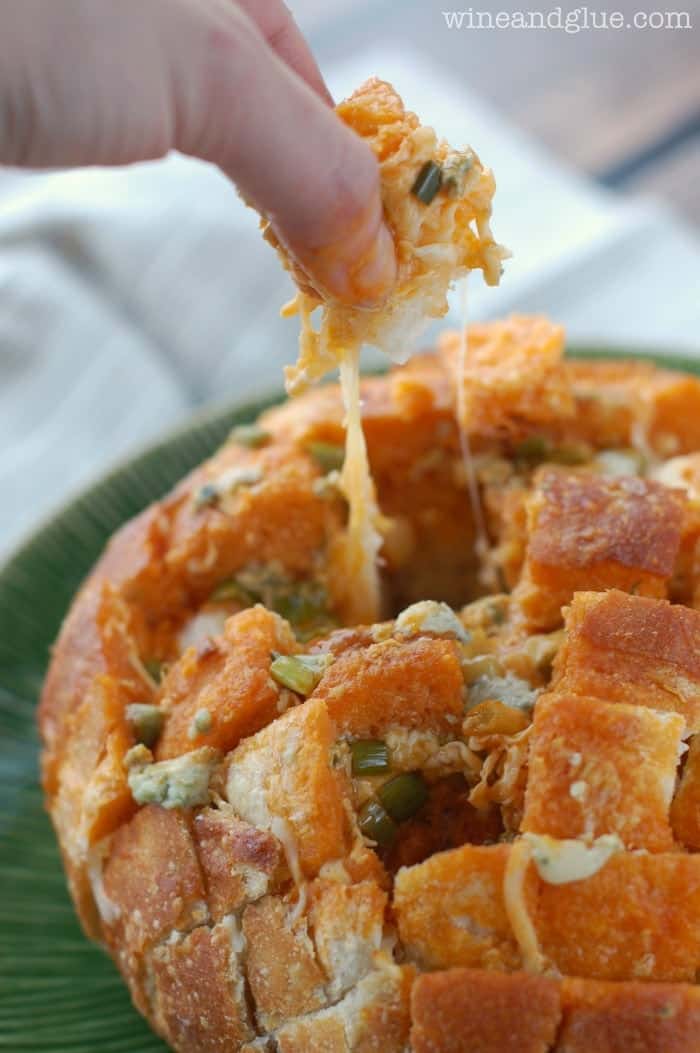 Crock Pot Creamy Buffalo Chicken Noodle Soup