These Easy Fudge Recipes come in all flavors, but they are all ridiculously simple! You will love these full proof fudge recipes.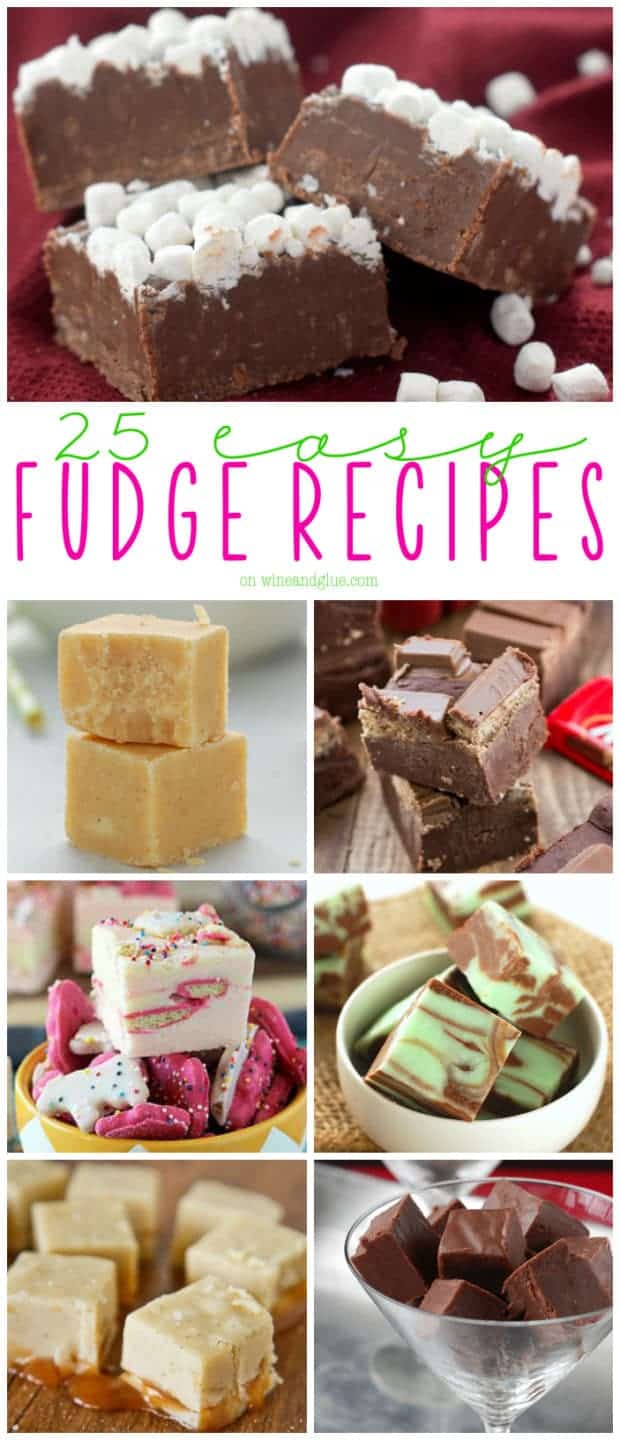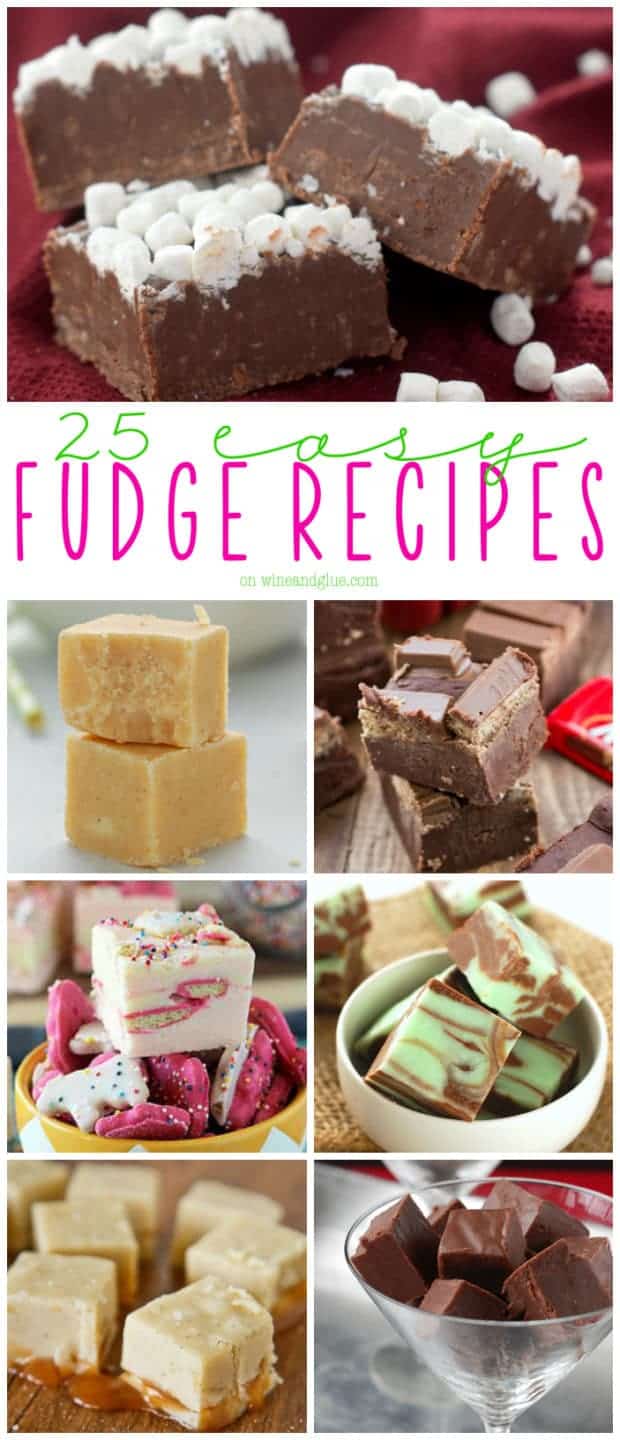 Easy fudge recipes are my favorite kind of fudge to make. Honestly, is there anything better than an easy fudge recipe? No candy thermometer needed! Some sweetened condensed milk, some chocolate, a couple other ingredients, and you have yourself a wonderful new creation from a really basic fudge recipe. These 25 Easy Fudge Recipes do just that; easy deliciousness.
Basic Easy Fudge Recipe
All of these recipes are spun off of the most basic of all fudge recipes. It is a classic and only four ingredients.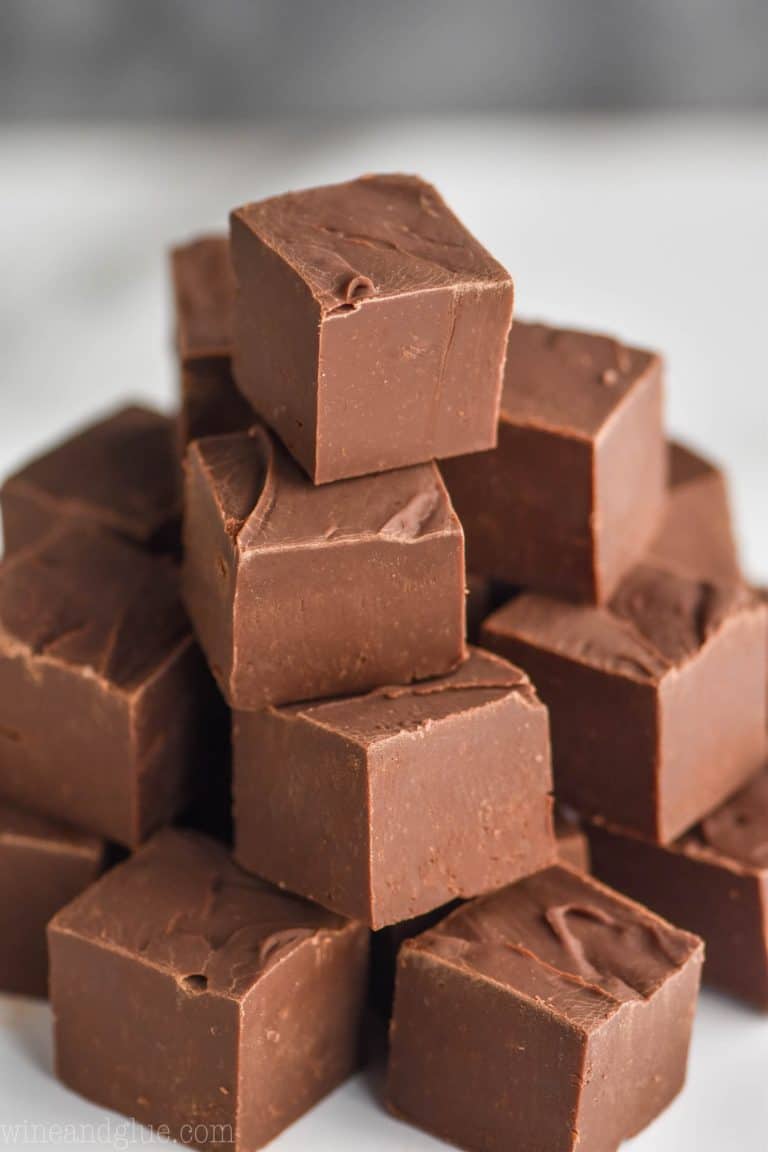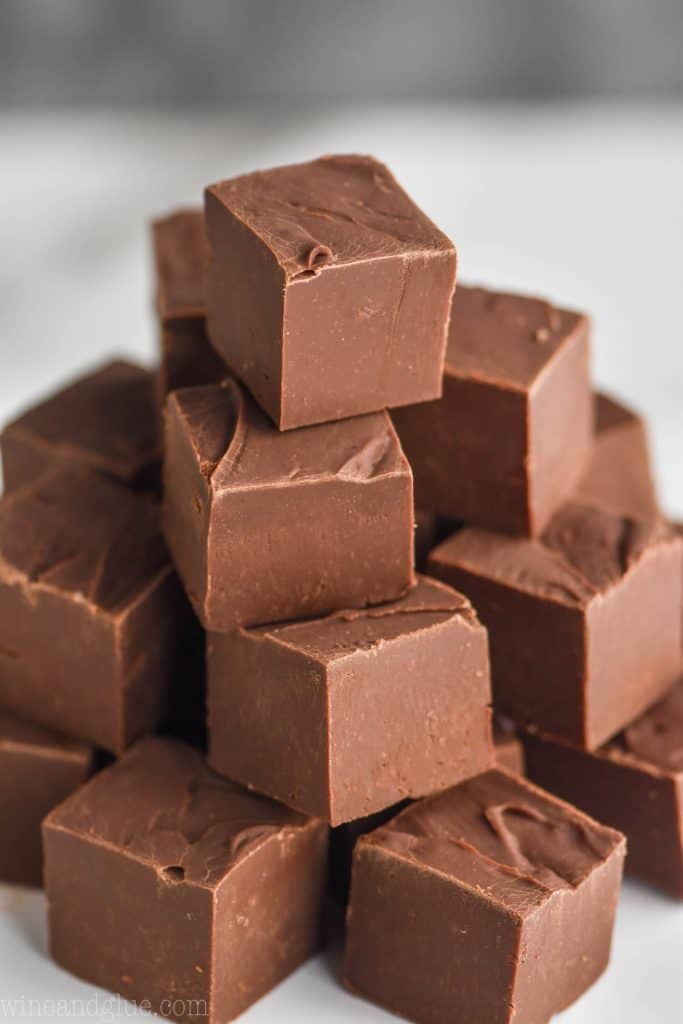 Chocolate Fudge
If chocolate is your jam then you will love these. All of these are made with different flavors, but they all start with the base of chocolate.
This chocolate hazelnut fudge is melt in your mouth delicious. If you are a Nutella fan, you will absolutely love this fudge!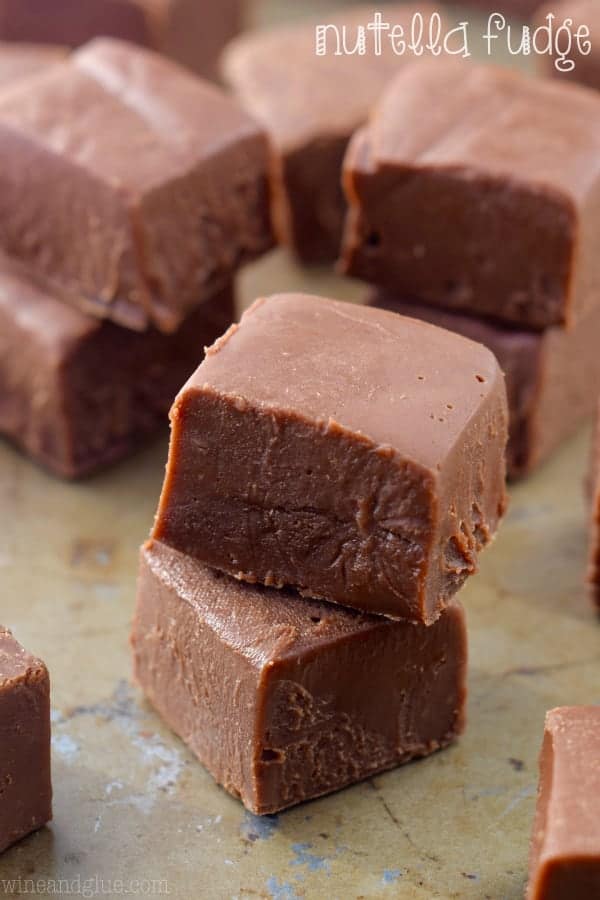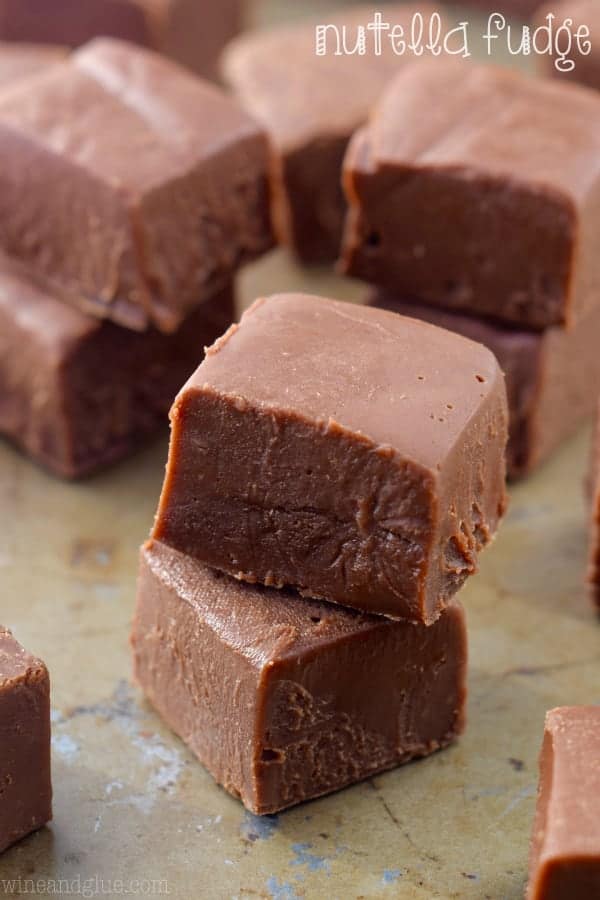 This Hot Cocoa Fudge actually tastes like hot chocolate! It would be the perfect recipe to gift around the holidays.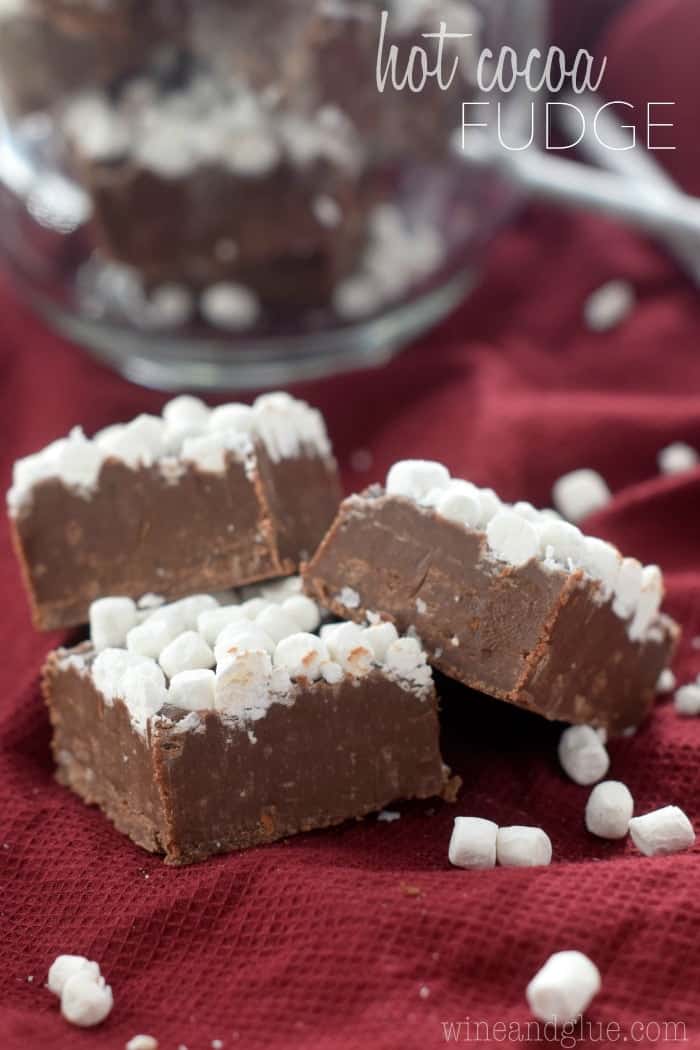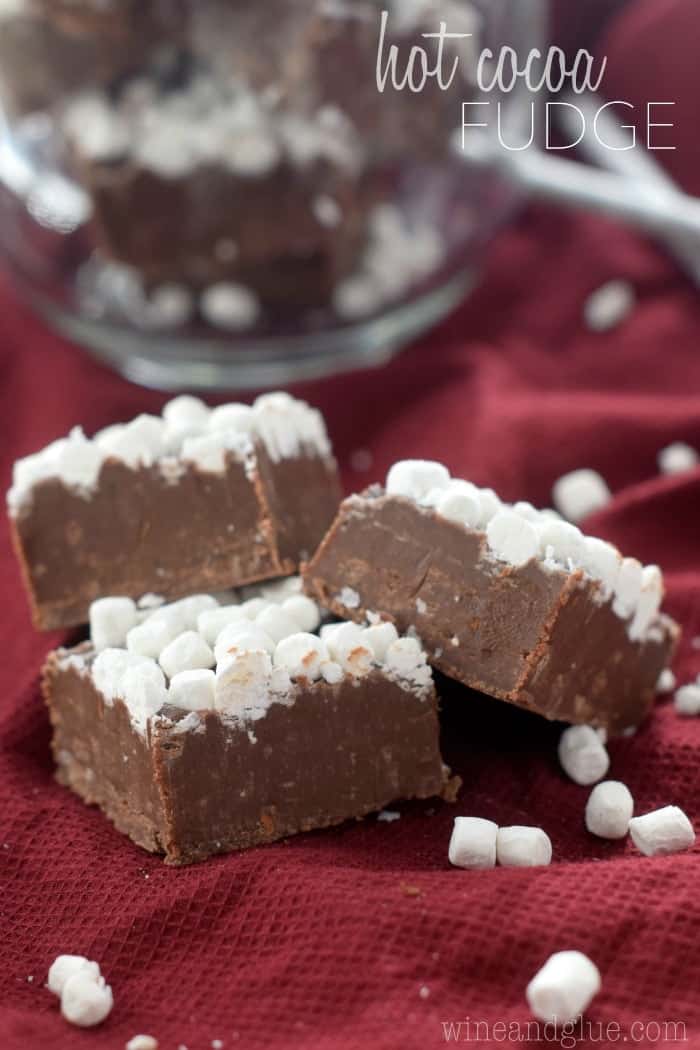 When you can't wait to get your Samoa Girl Scout cookies, just make this Samoa Fudge recipe! It is easy to make and full of the best flavor combination of caramel, chocolate, and coconut!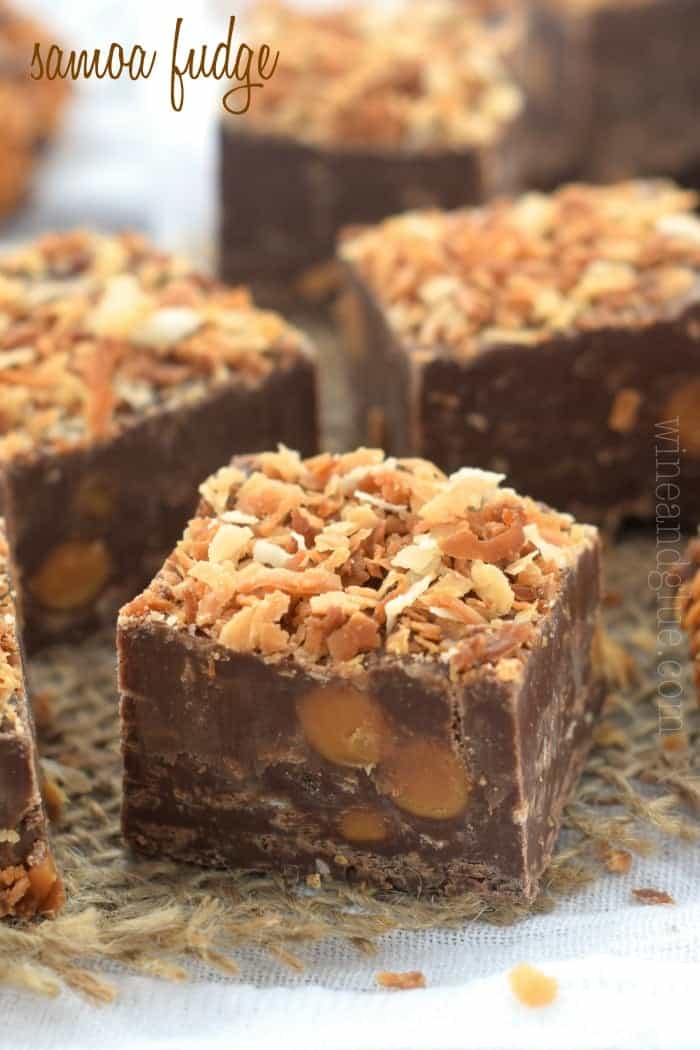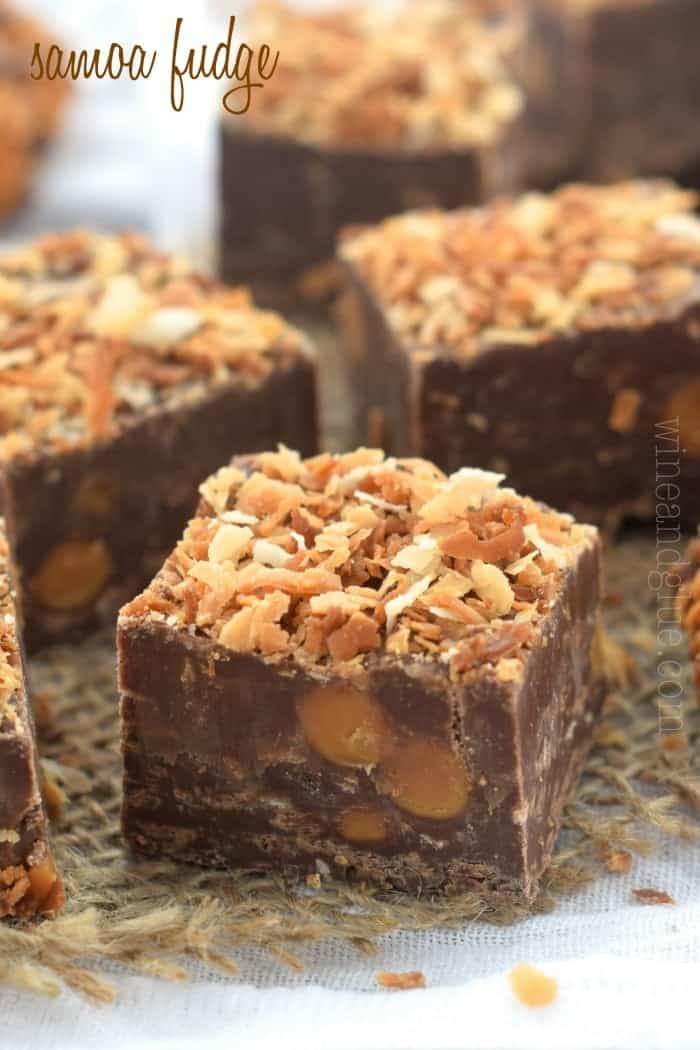 One of my most popular posts, this fudge totally tastes like s'mores and it is amazing and delicious!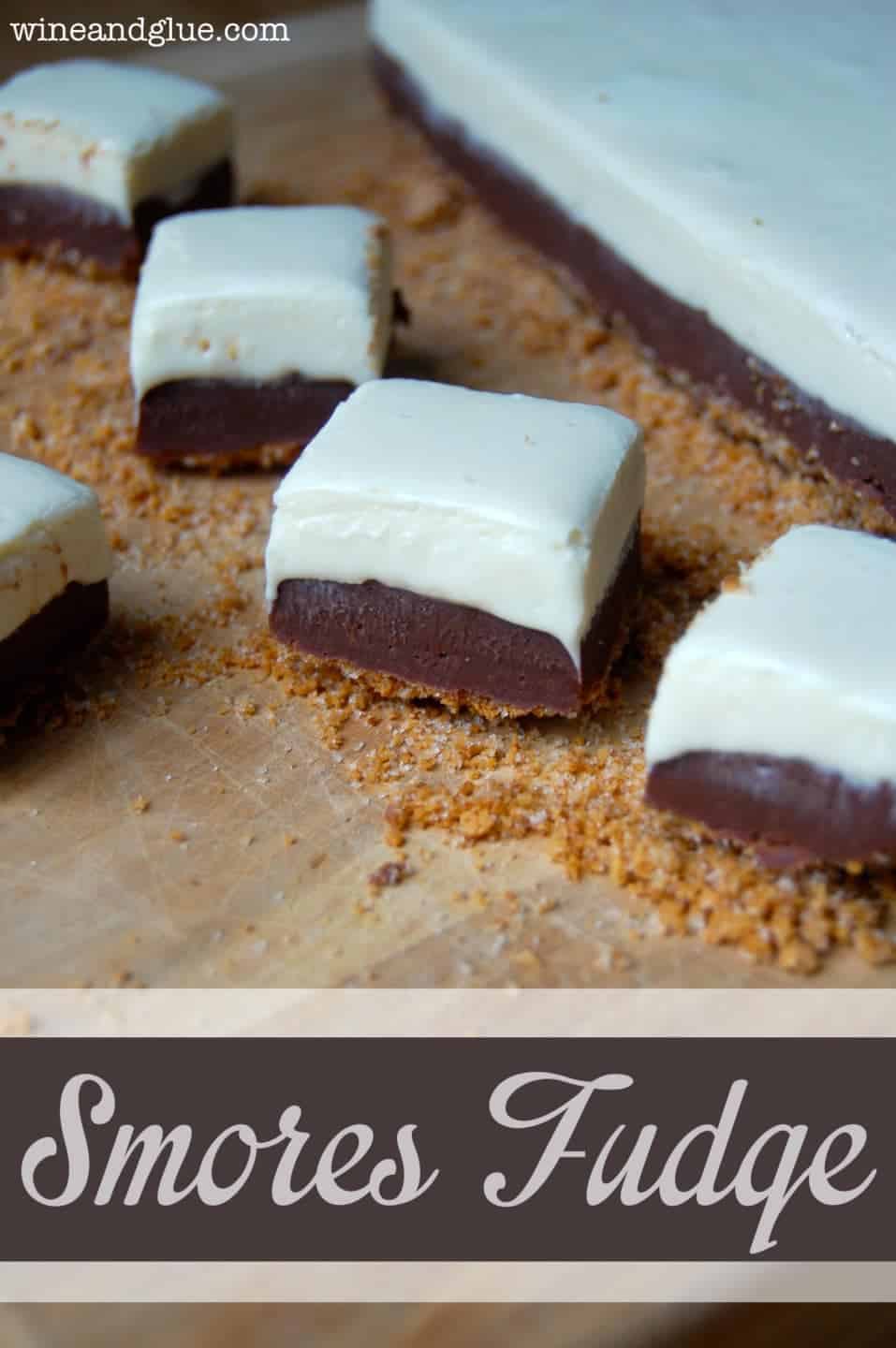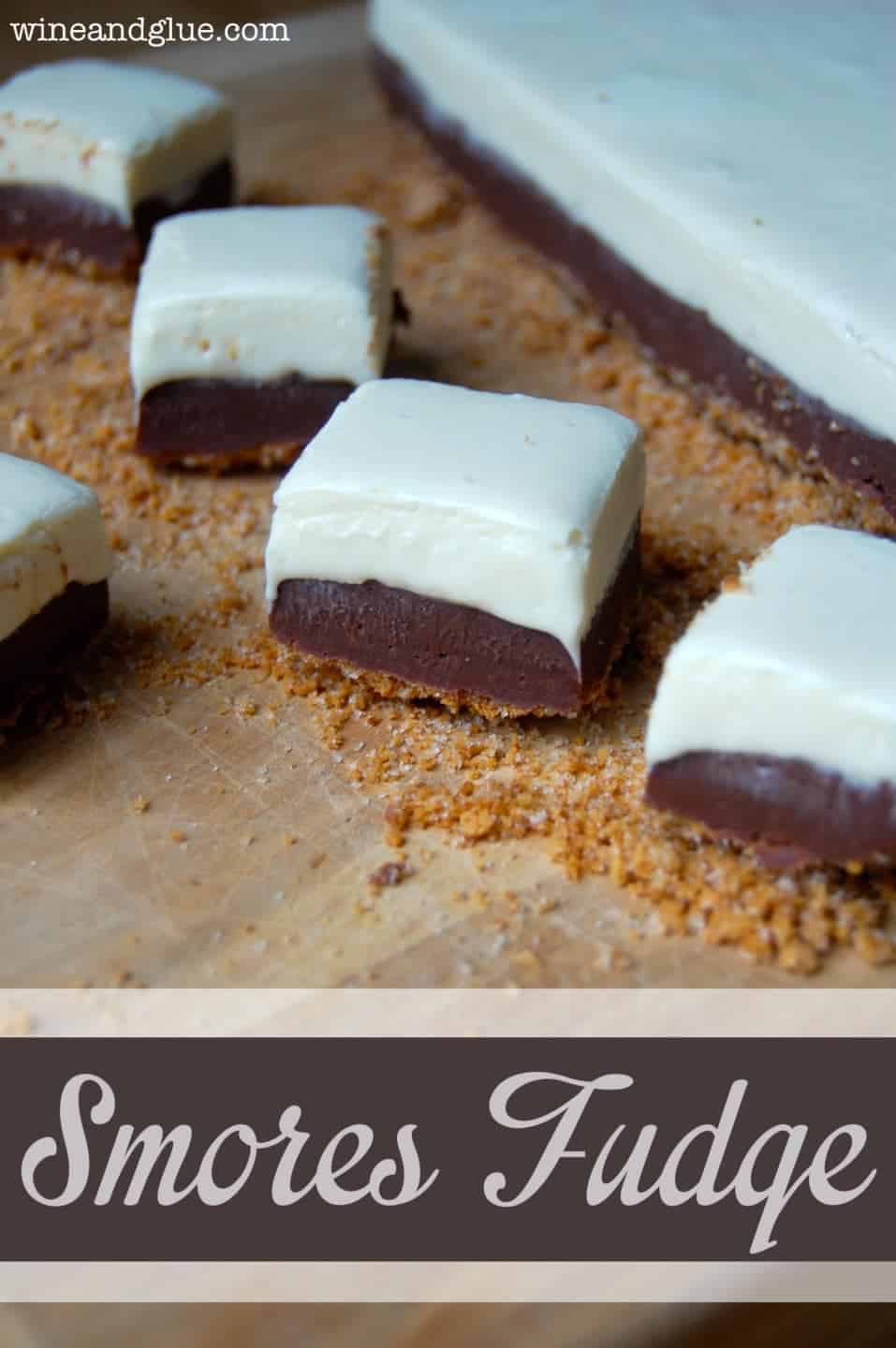 Spicy and chocolate totally belong together. Your family will absolutely love this fudge recipe.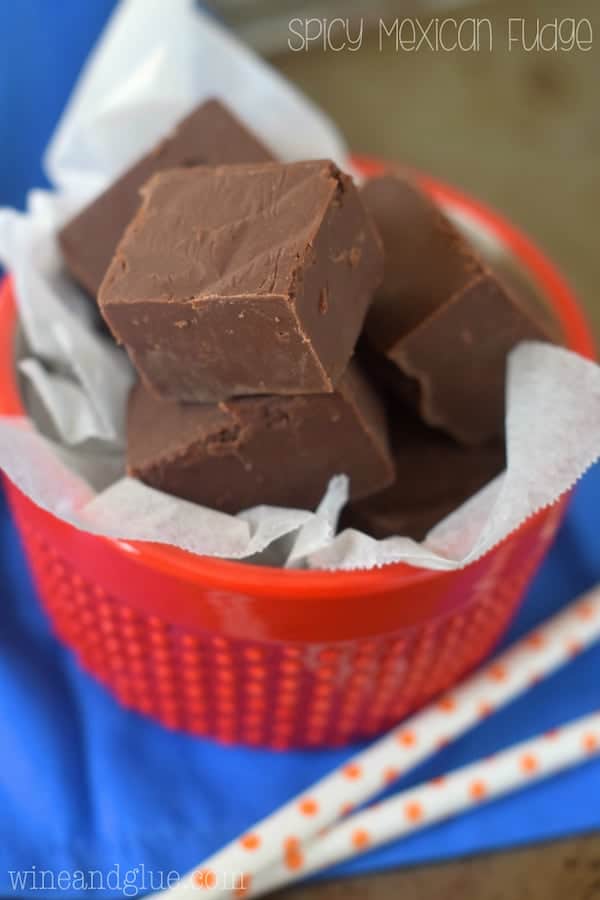 Peanut Butter Nutella Swirled Fudge
You shouldn't have to pick between Nutella and peanut butter, this swirled fudge is easy, rich, and fantastic!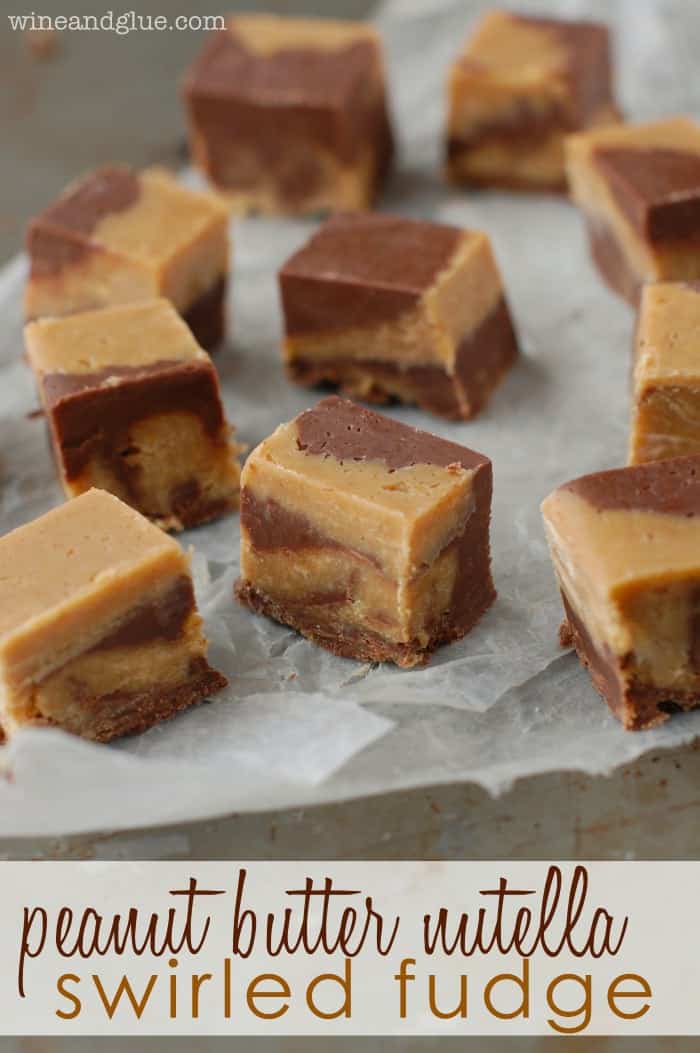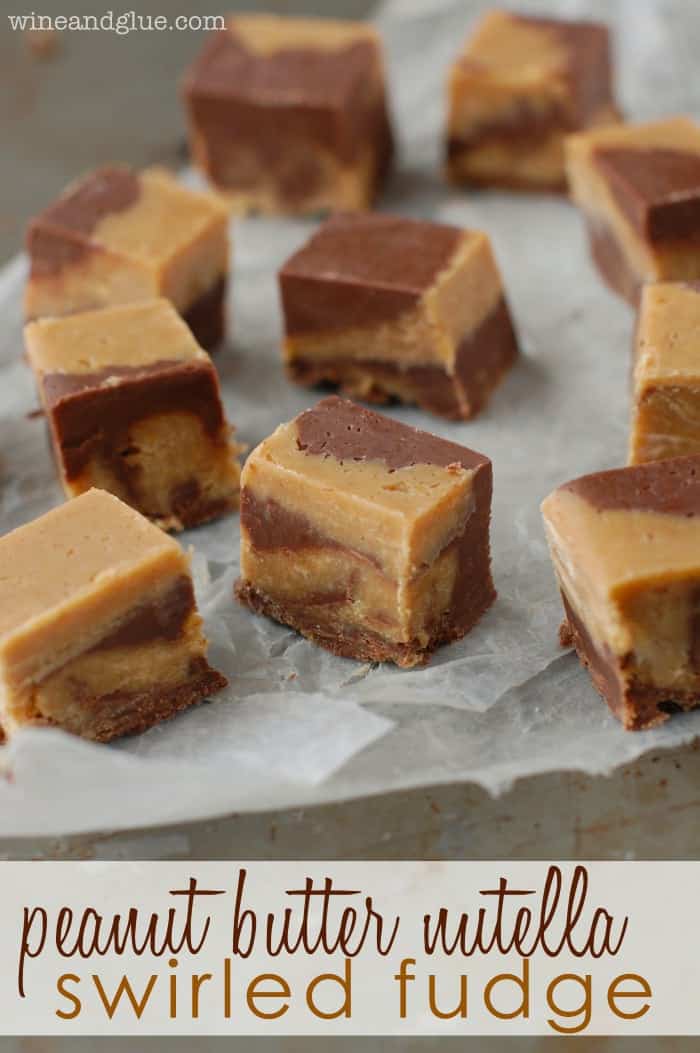 This Mint Chocolate Swirled Fudge is super crazy popular and absolutely delicious!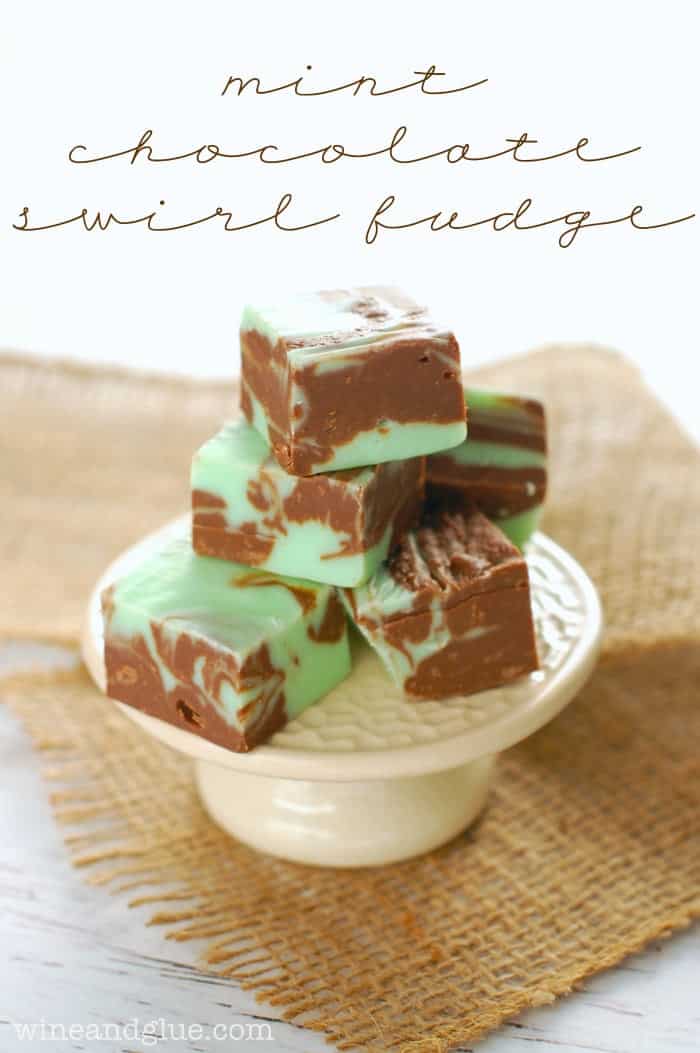 More Chocolate Fudge
Boozy Fudge
A few years ago, I made Bailey's Fudge and it was such a huge hit! Since then I have been incorporating booze into fudge to make a very fun and unique holiday treat.
This Bailey's Fudge is a simple recipe that any Bailey's lover will be head over heels for.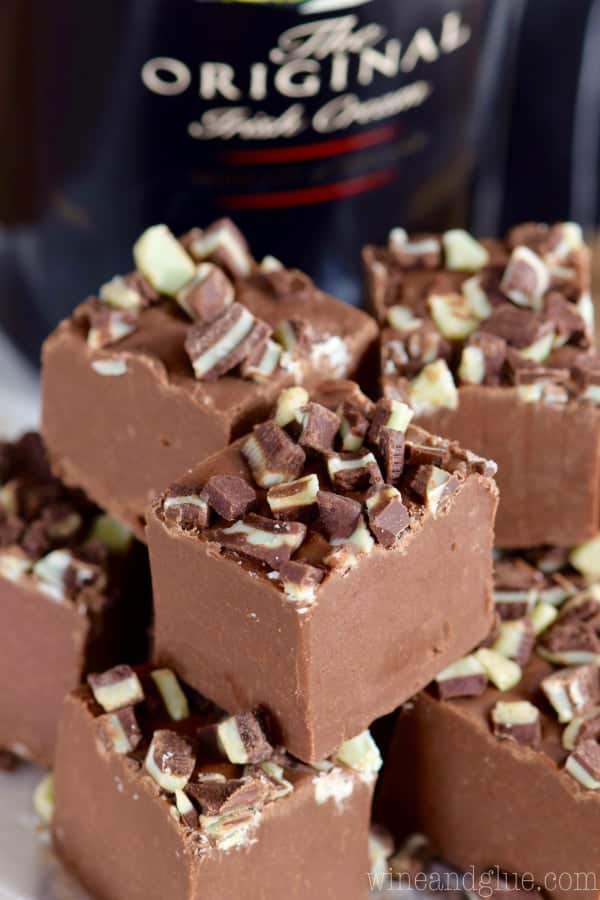 If you love the sweet cinnamon flavor of Rum Chata, this fudge recipe is for you! It is easy to make and so perfect for the holidays.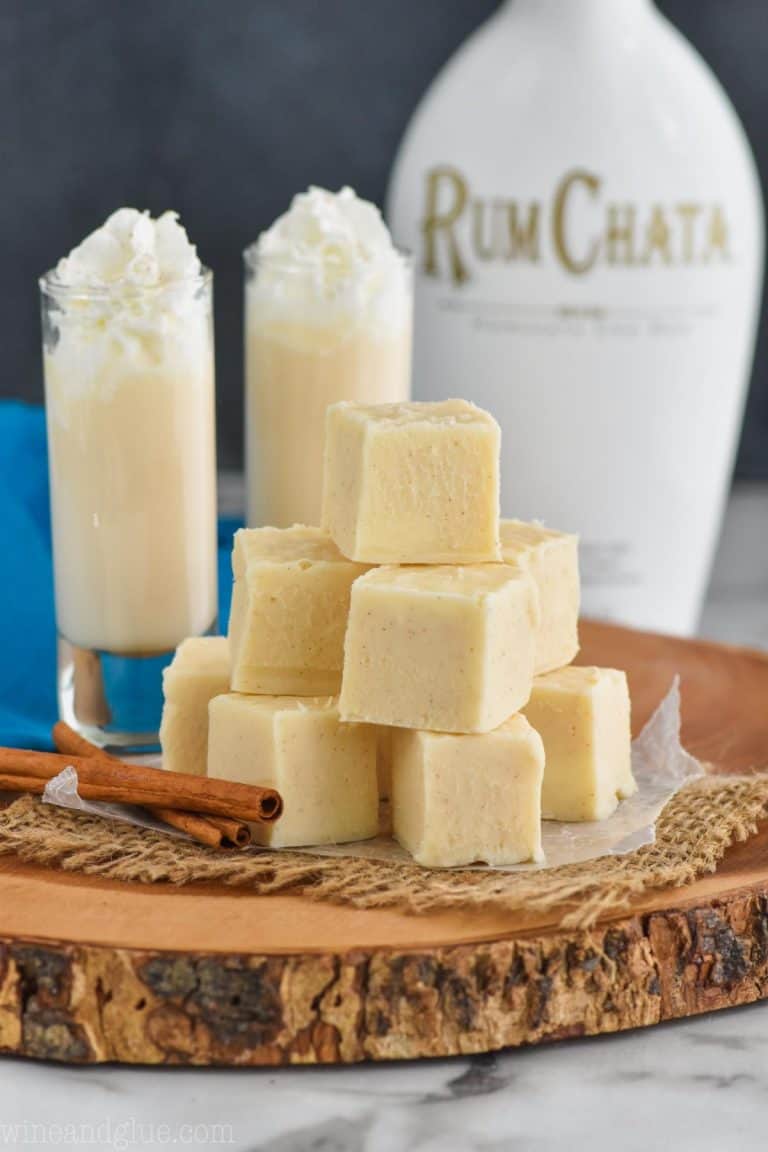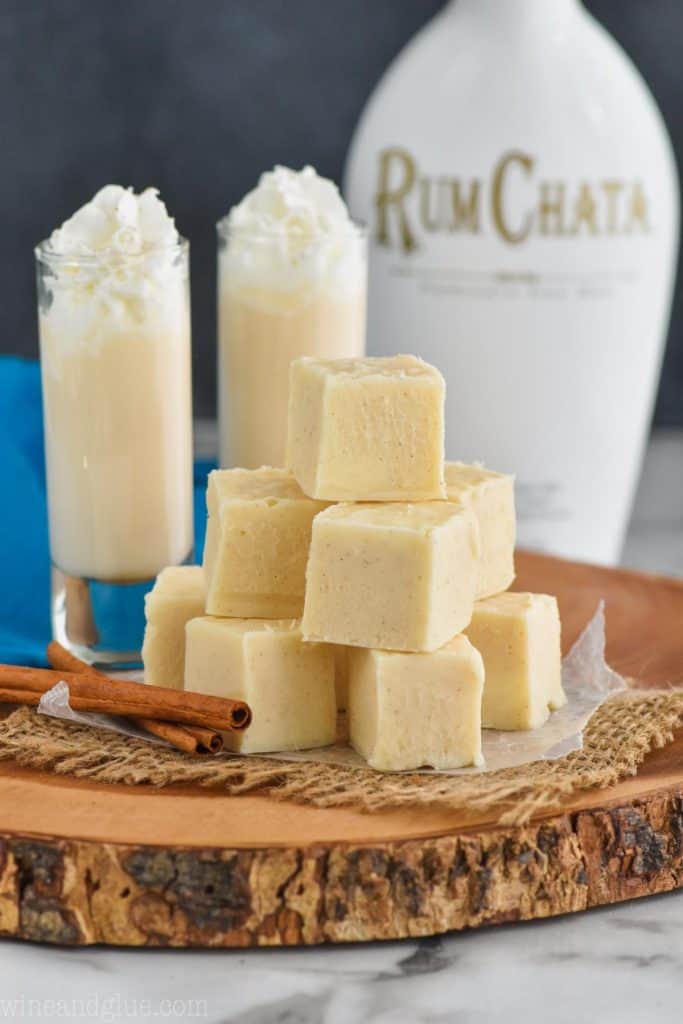 This Jack Daniel's Fudge was MADE for whiskey lovers.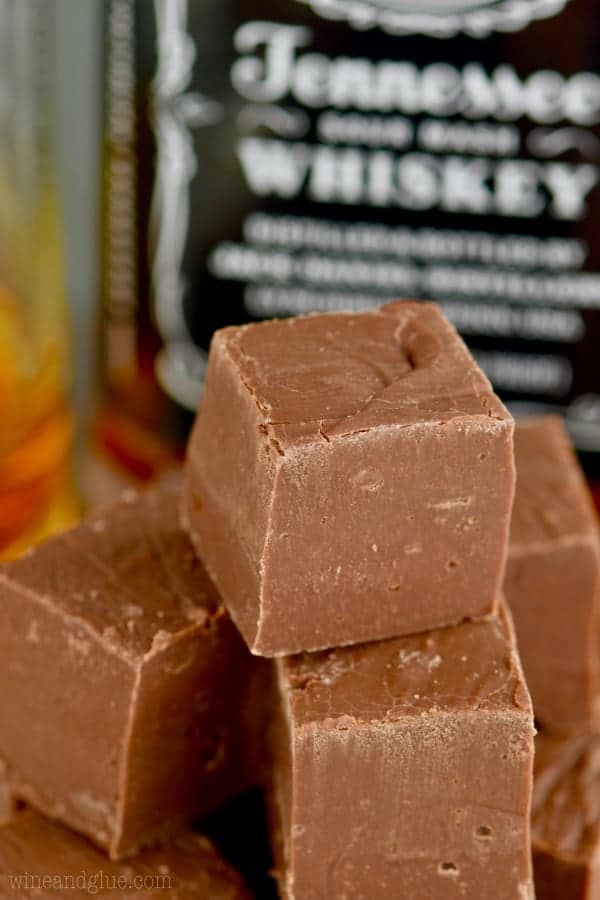 This recipe is the perfect flavor of Fireball and chocolate together. So delicious and easy to make.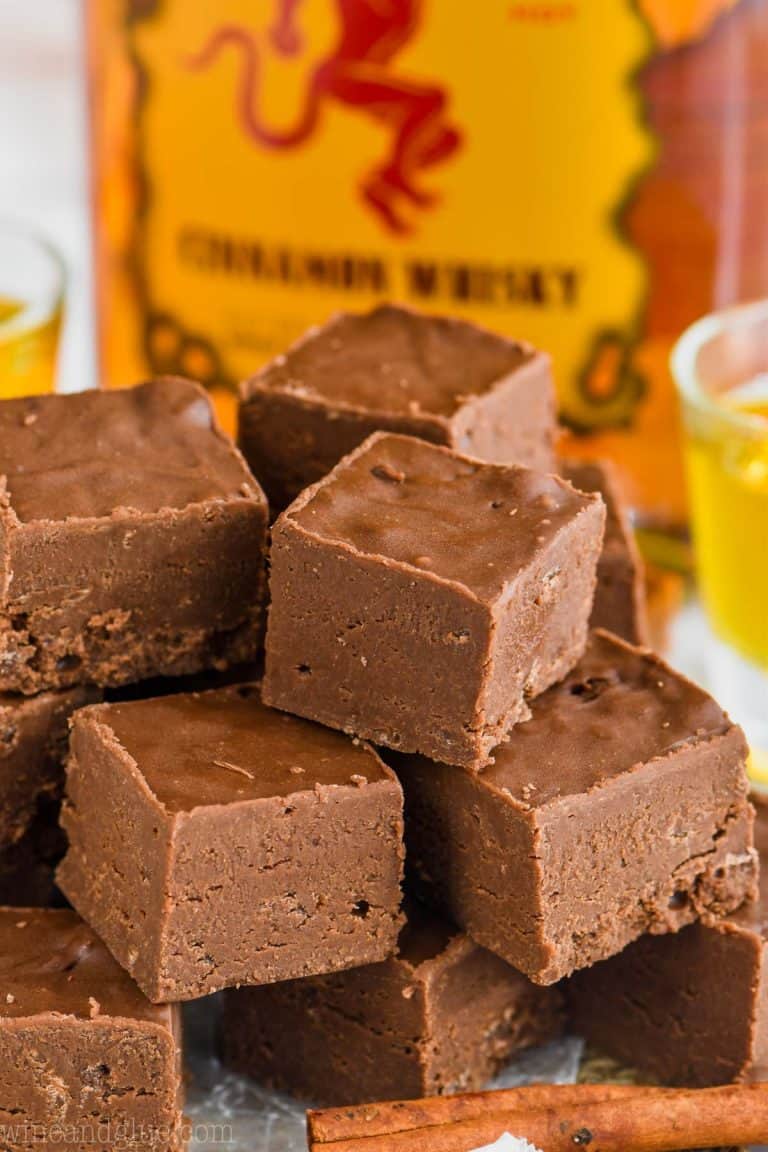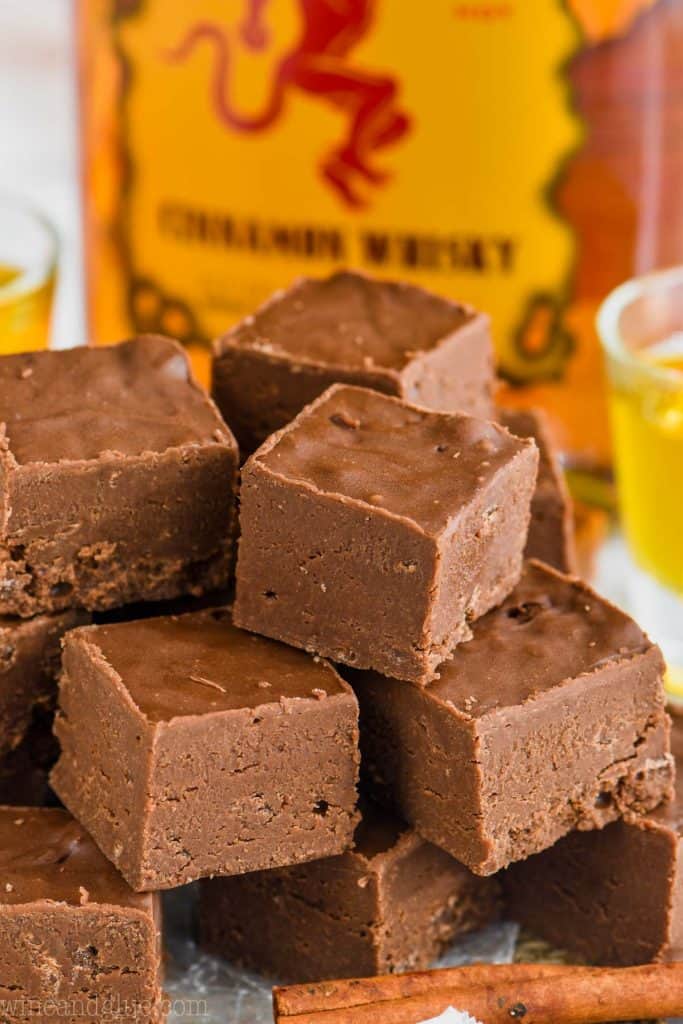 Amaretto is a dessert drink in my opinion, so it pairs perfectly with chocolate in this amazing and simple recipe!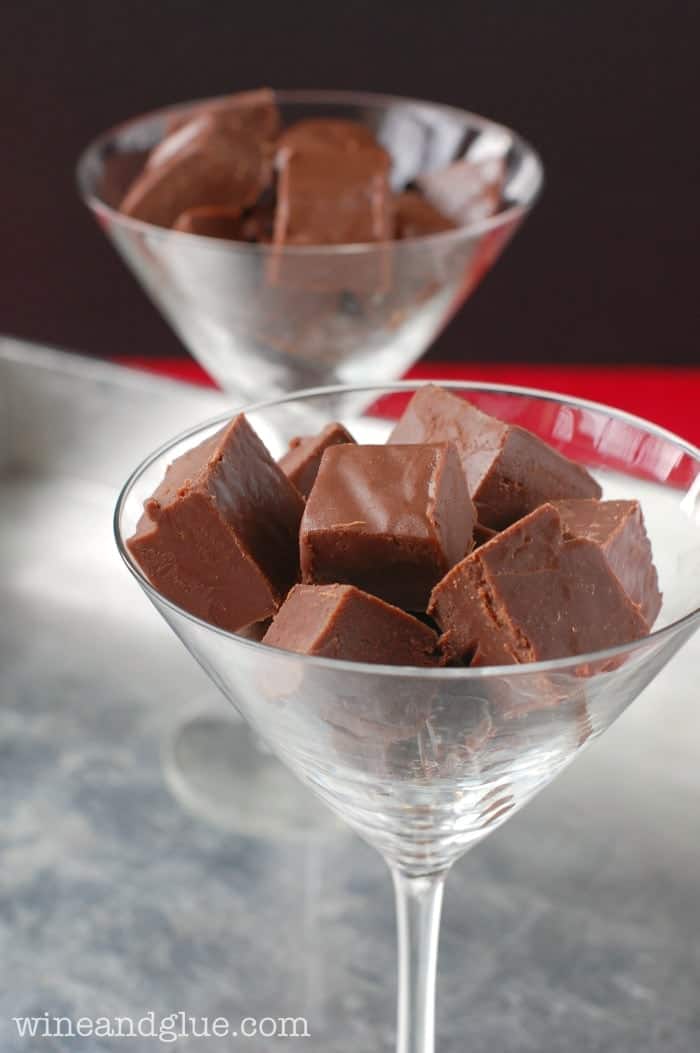 Other Favorites
Peanut butter lovers will be all over this four ingredient fudge recipe.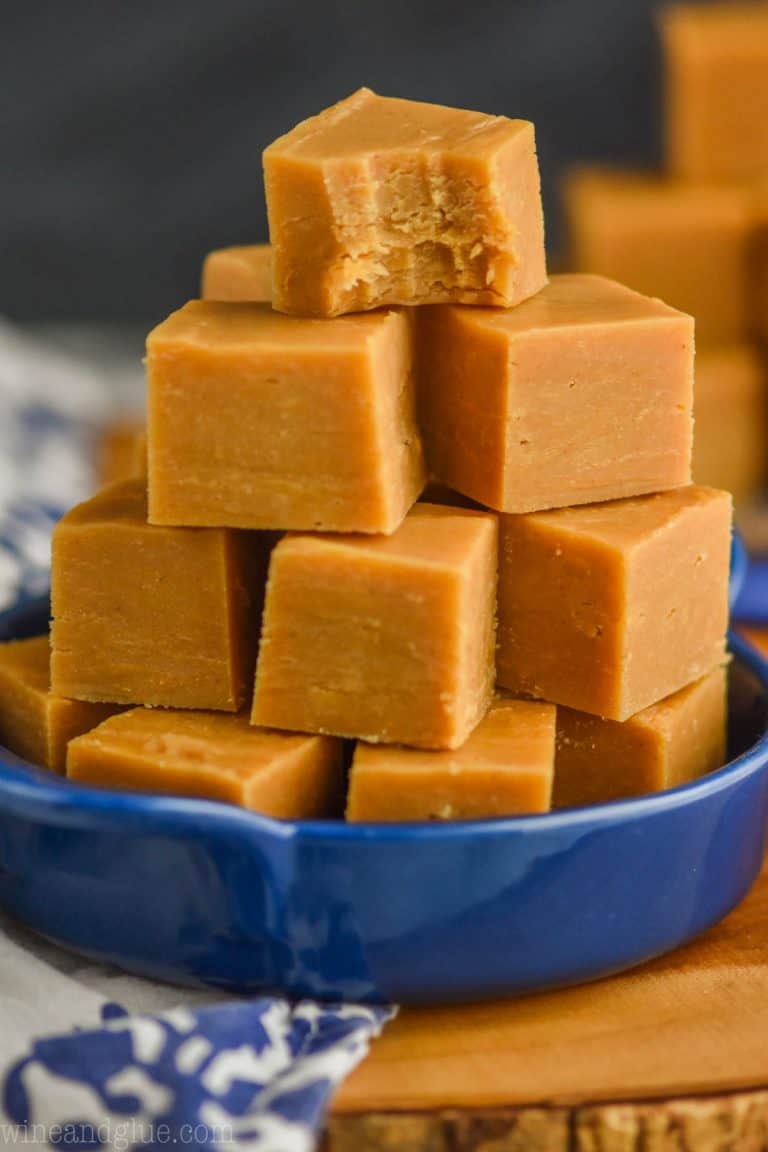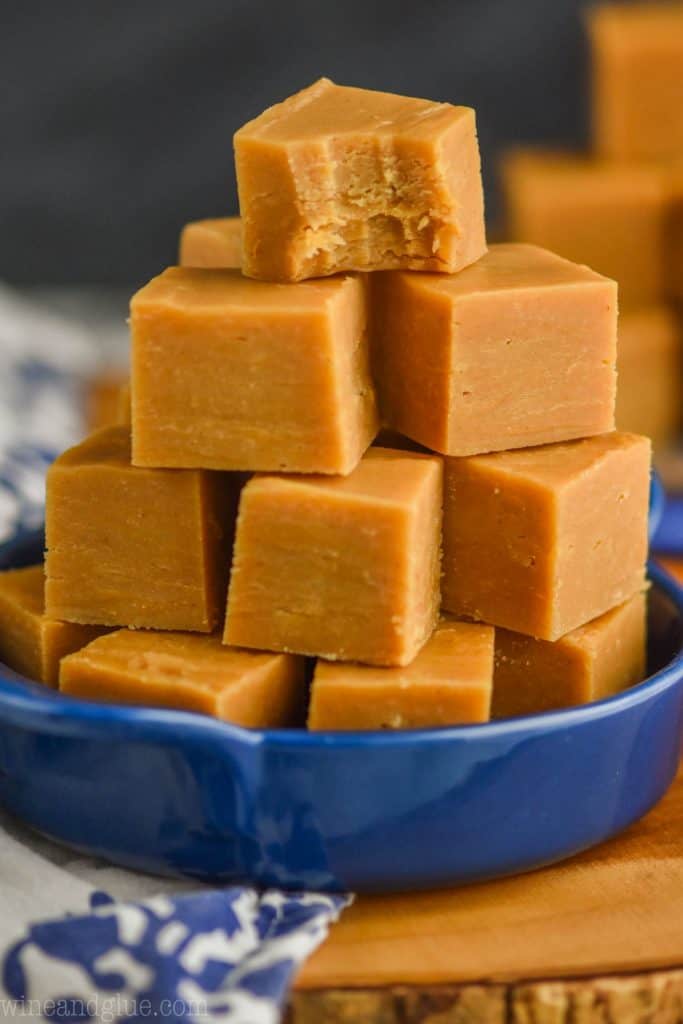 Cookie Butter Butter Scotch Fudge
Cookie Butter and butterscotch make the best flavor combo. This fudge is so easy and will become a family favorite!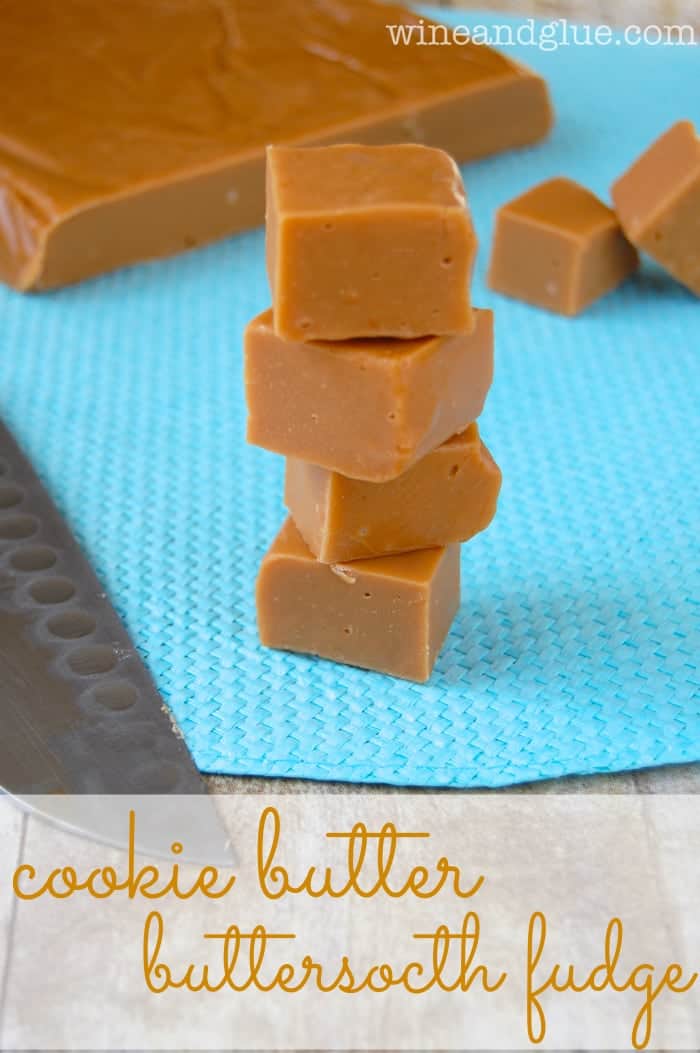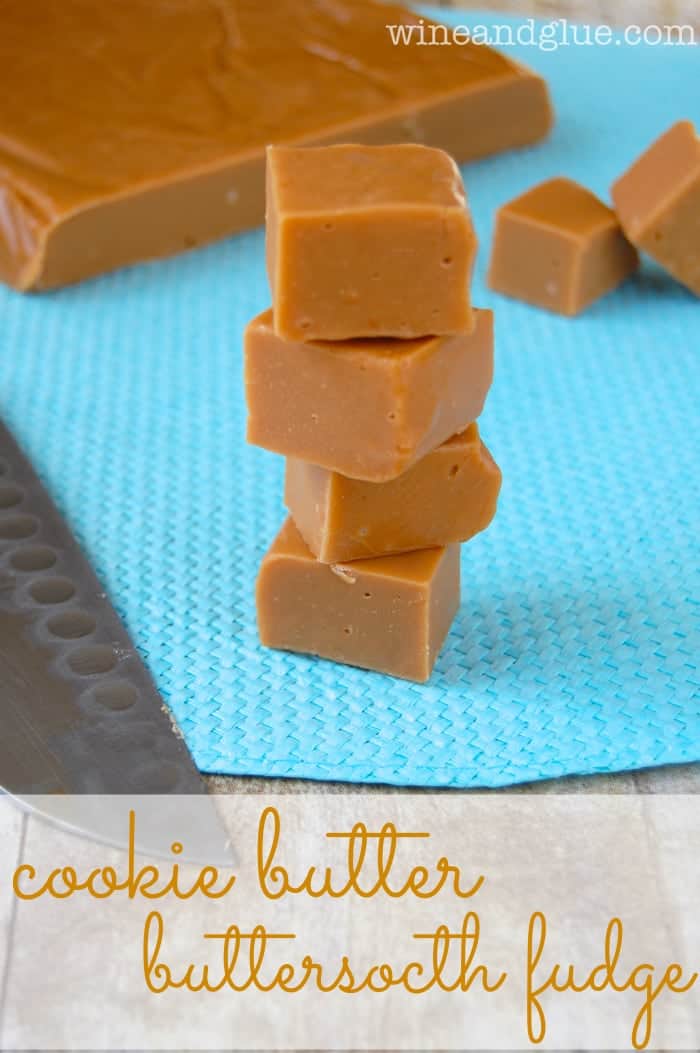 If you love Thin Mints, you will absolutely love this fudge that tastes just like the best Girl Scout Cookie!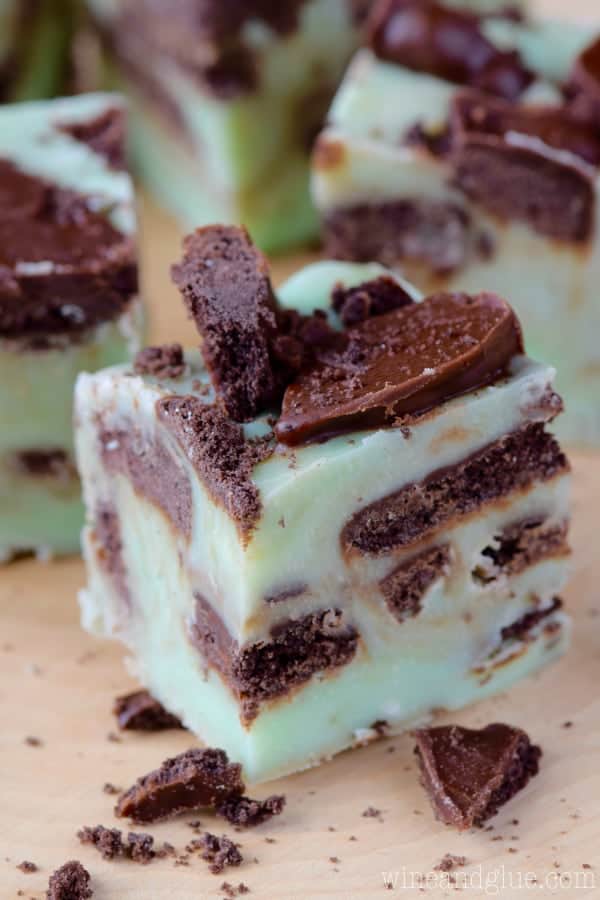 My favorite part about this Cherry Vanilla Fudge is the big pieces of cherry in it. It is perfect.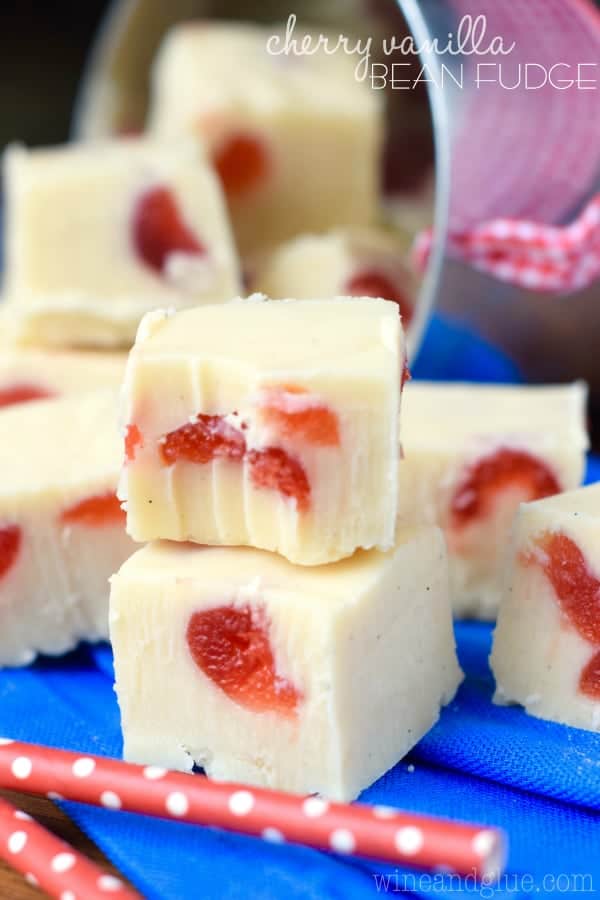 Other Fun Fudge Ideas
Fudge For Holidays
While fudge is most often thought about around Christmas, I'm not one to hold back. I have fudge recipes appropriate for just about every holiday.
I love this Rainbow Fudge around St. Patrick's Day or for Pride in June! Plus, look at how pretty it is!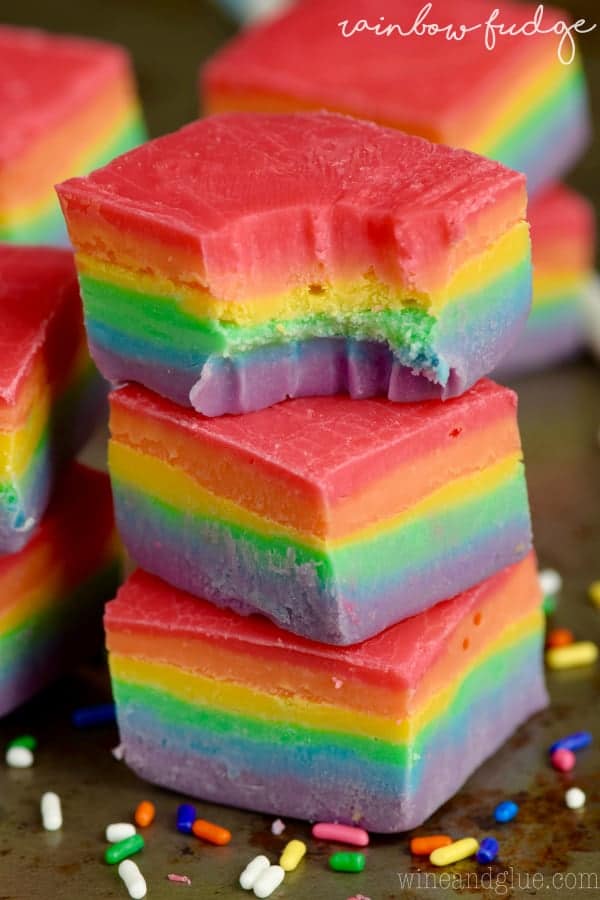 This Carrot Cake Fudge is made with a secret ingredient and is perfect for making around Easter.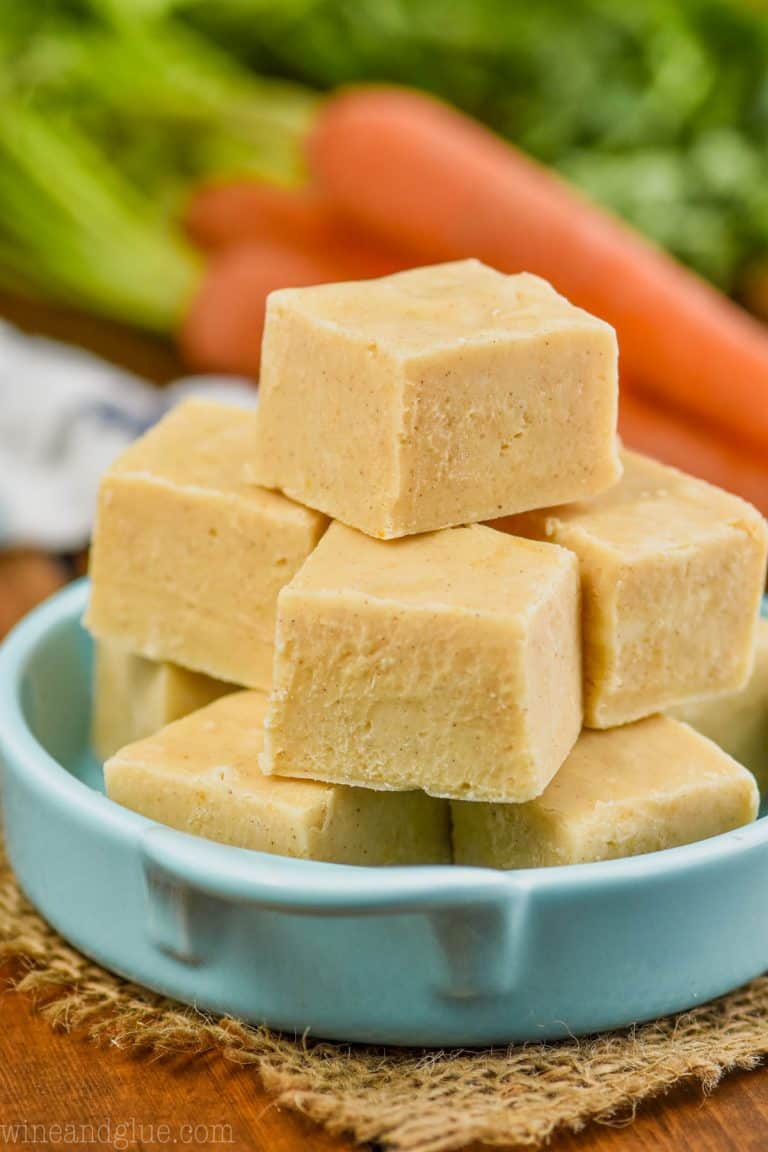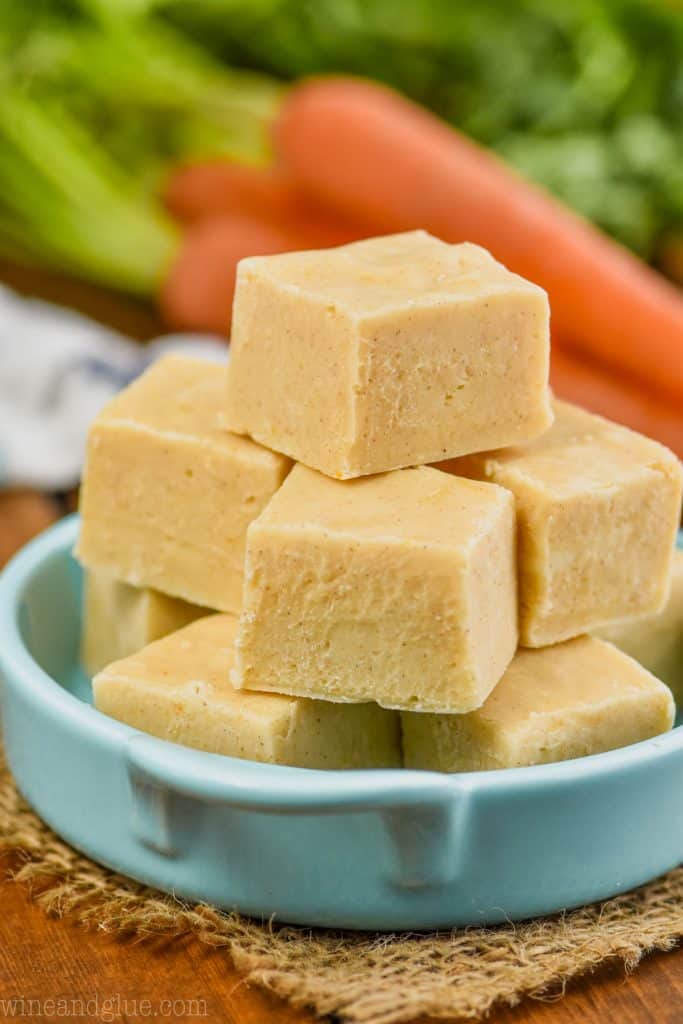 Another great fudge recipe for the spring is this Easter Egg Fudge! It is made with Robin Eggs, and is so pretty and delicious!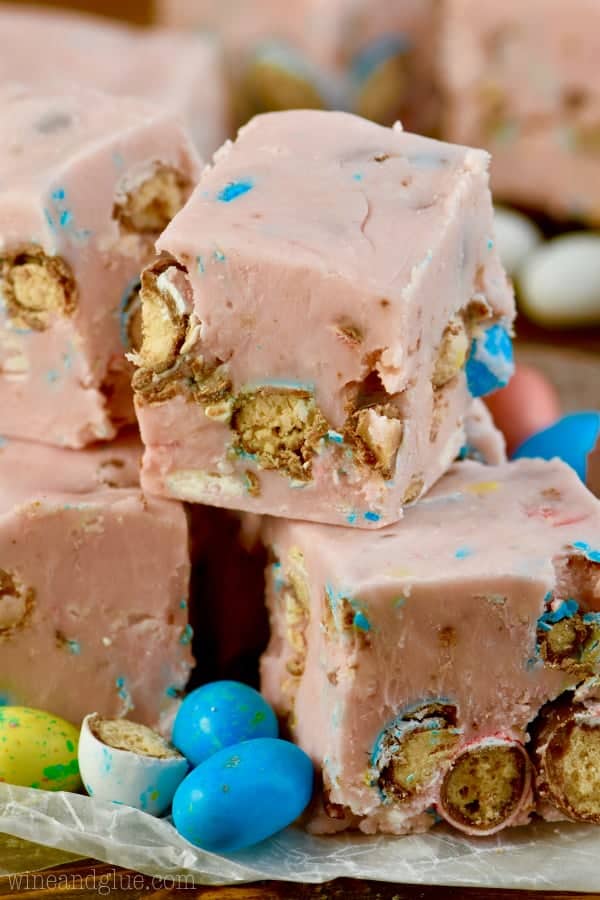 My Red White and Blue Fudge is great for the Fourth of July! You could even top it with star shaped sprinkles!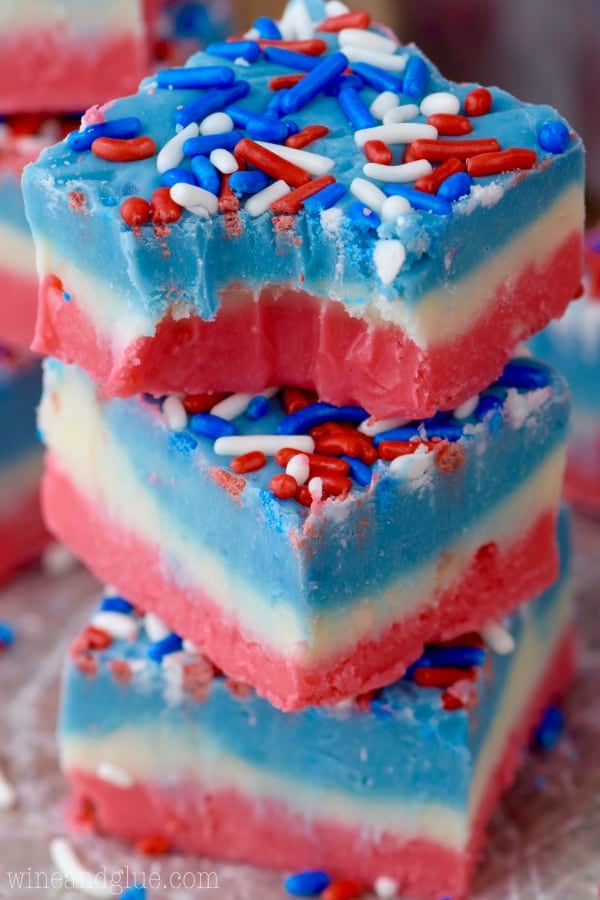 If you like the flavor of Candy Canes, you will definitely want to make this Candy Cane Fudge around Christmas time!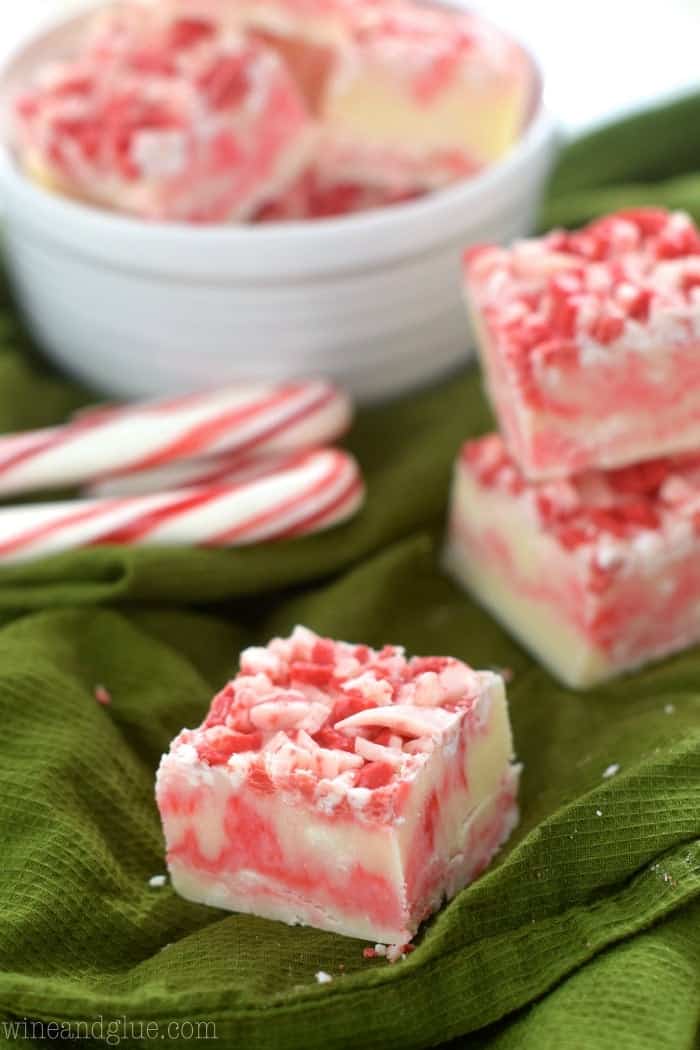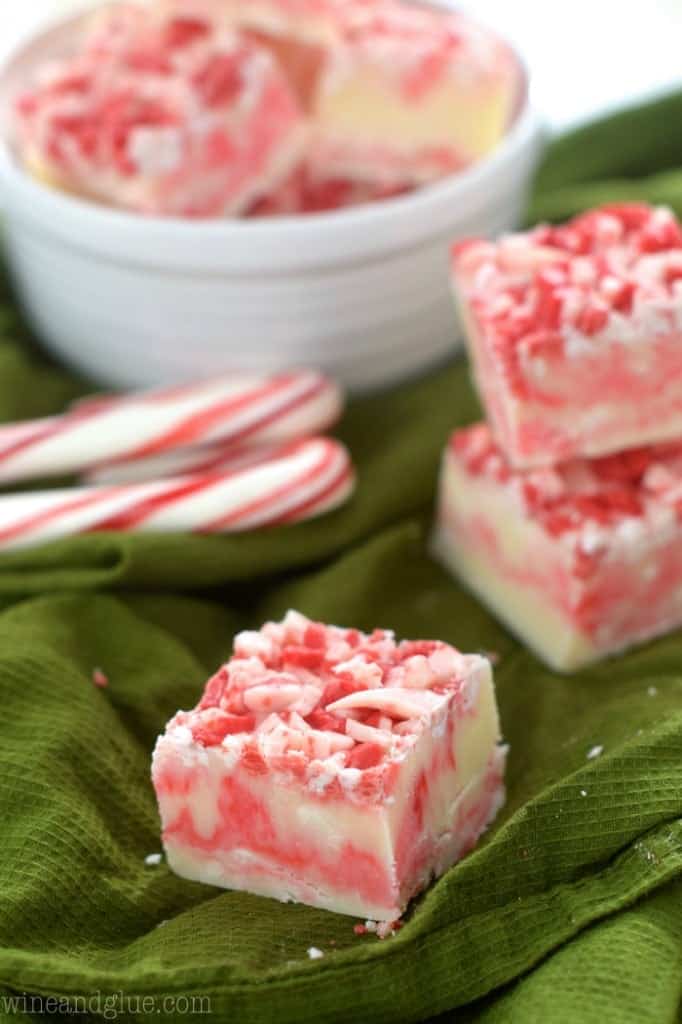 Finally, this Eggnog Fudge is truly delicious! I love all things Eggnog and this guy does not disappoint.