This Strawberry Basil Butter is super easy to make, but is such a fun and fancy summer treat!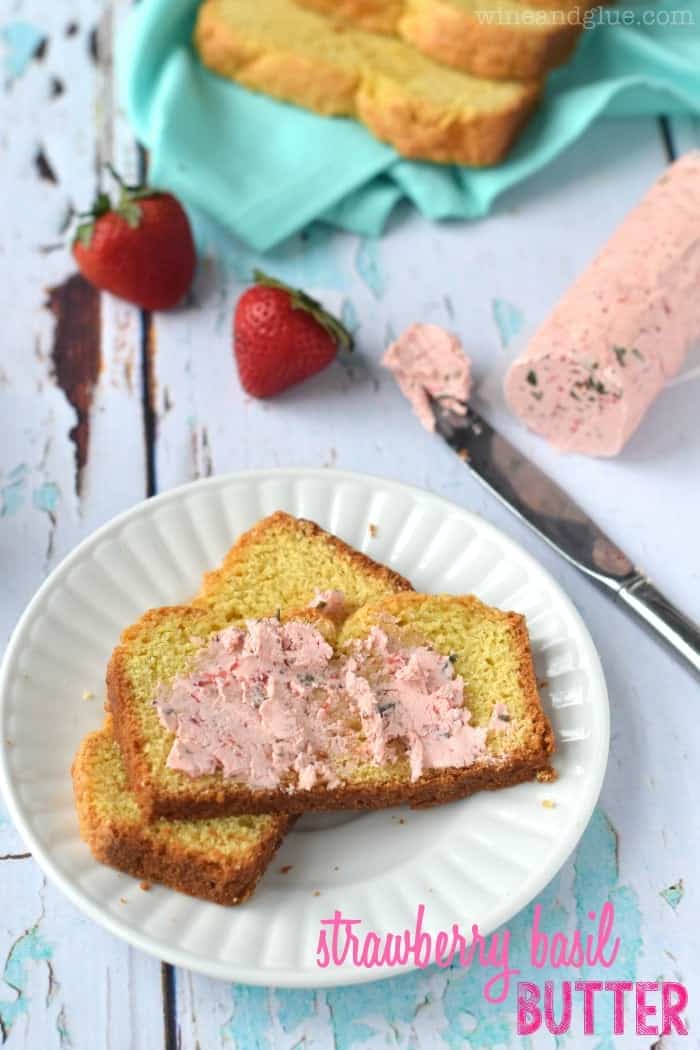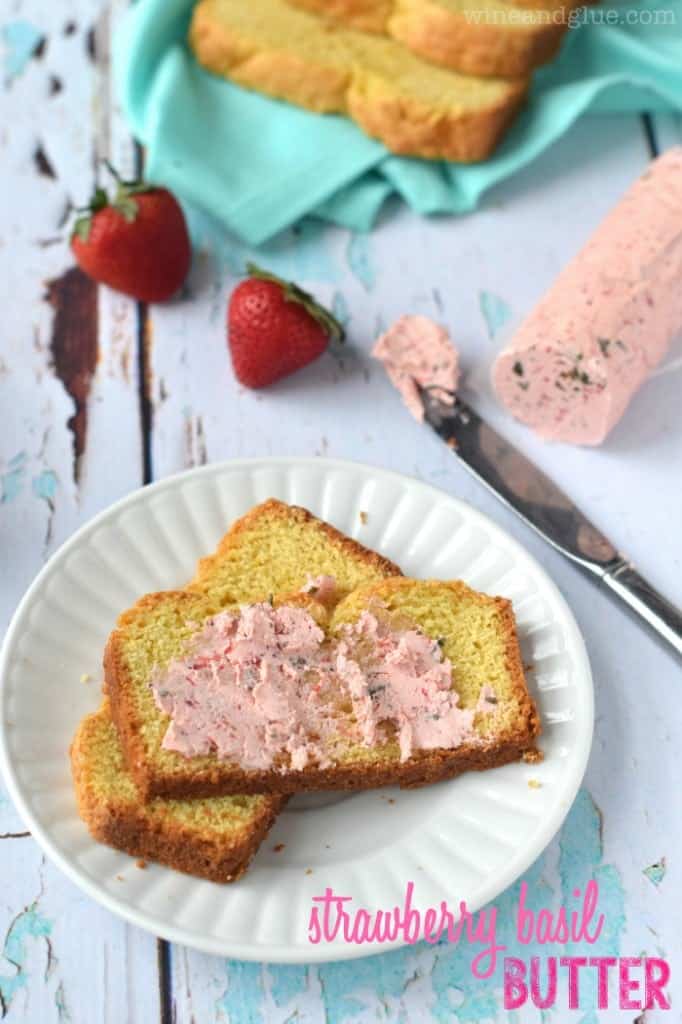 I predict that as the summer wears on both my patience and the length of my infrequent blog posts will dwindle.
Three kids is no joke, man. I'm pretty sure this post will read exactly the same as the last seven I've written, but holy hell my kids eat a lot! And they talk a lot too. Sometimes I encourage them to eat more, just so there is slightly less talking.
Diaper changes, huge spit ups, making snacks, nursing, ripped library books, bug bites, fighting, time outs, tantrums, melted popsicles, and dirty. underwear. all. over. my. house. These are the things my summer is made of. (PS  That was just a one hour sliver of my weekend.)
But you didn't come here to listen to me bellyache. You came here for Strawberry Basil Butter! (And feeling better about your own life is just an added bonus :) )
This butter is super simple to make, and it is so fun! I love the combo of strawberry and basil together, and this does it just perfectly. Whip this up on a Sunday morning and serve it with some fresh muffins. Doesn't that sound like a civilized brunch?? #sonotmylife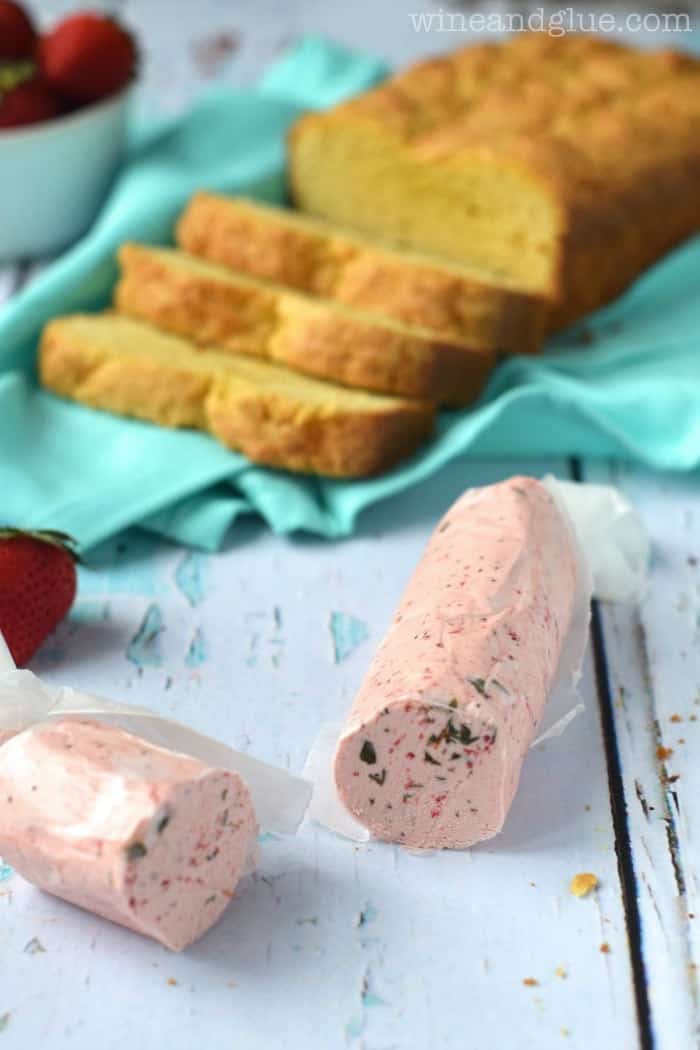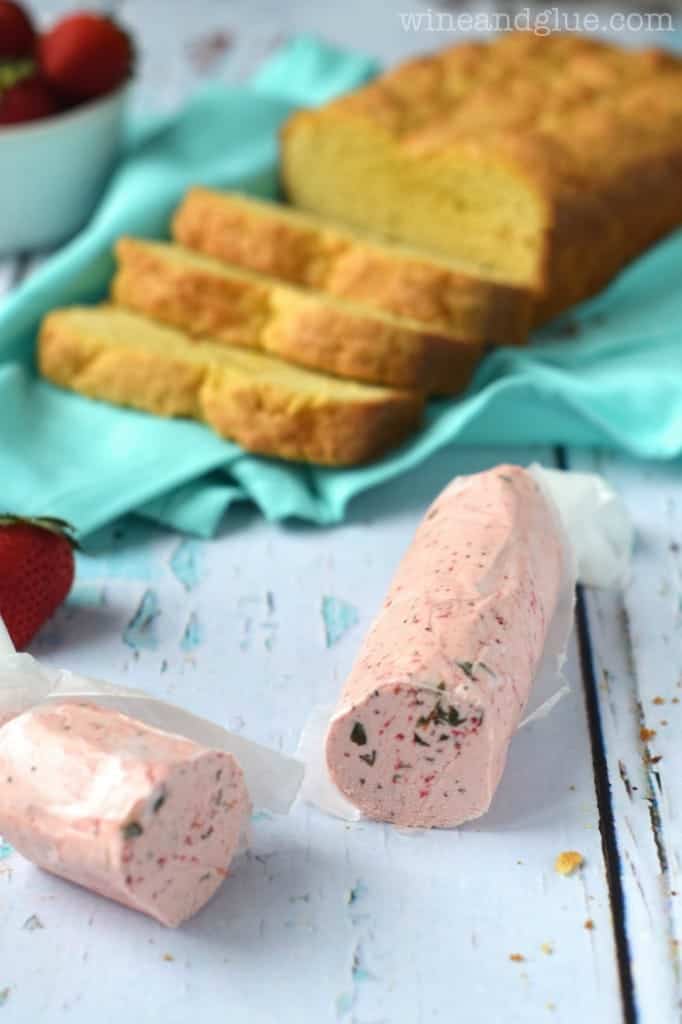 I served this butter on some Lemon Pudding Quick Bread (recipe coming soon!), and it was the absolutely perfect combo! You can serve this right after making it, with the butter room temperature and soft, or you can wrap it up in some wax paper and save it for another day.
Note:  If your strawberries aren't particularly sweet and you have a sweet tooth, you may want to throw in a teaspoon or two of sugar.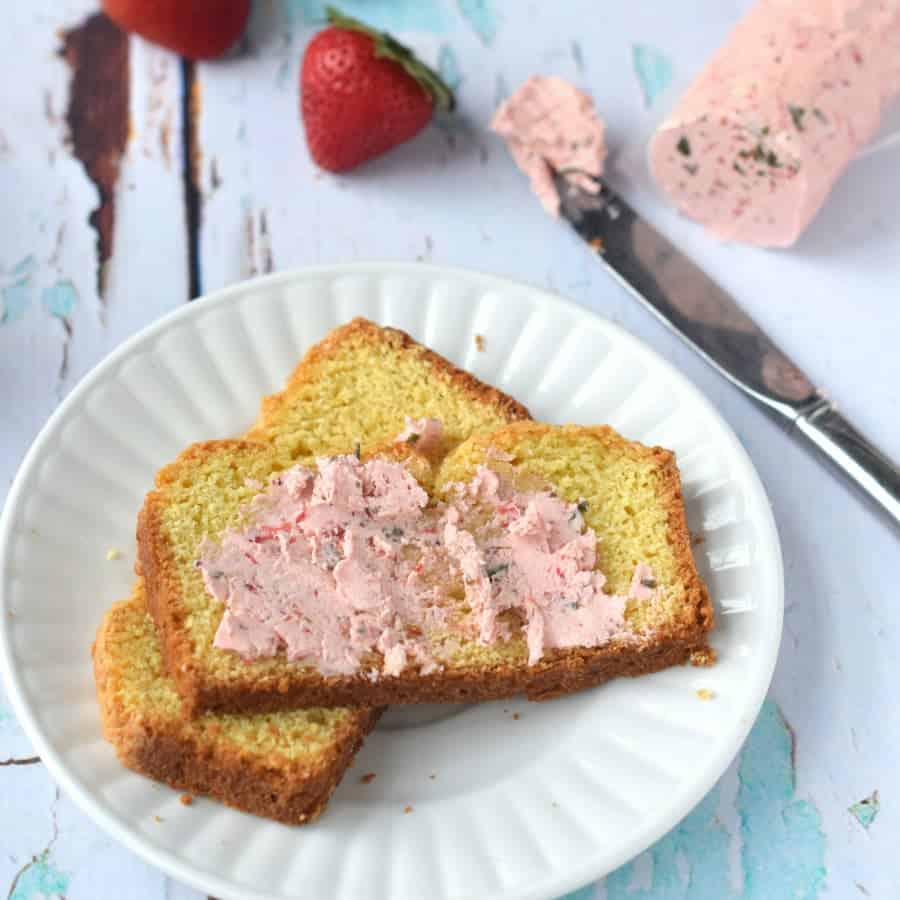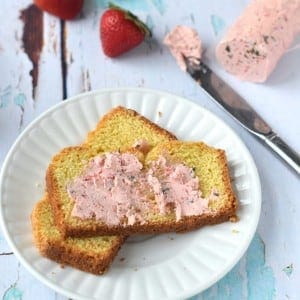 Strawberry Basil Butter
Ingredients
1

stick of butter at room temperature

1/2

cup

diced strawberries

2

TBSPs

chopped basil
Instructions
In a food processor, blend together all the ingredients until smooth.

Serve, or wrap in wax paper and refrigerate until ready to eat.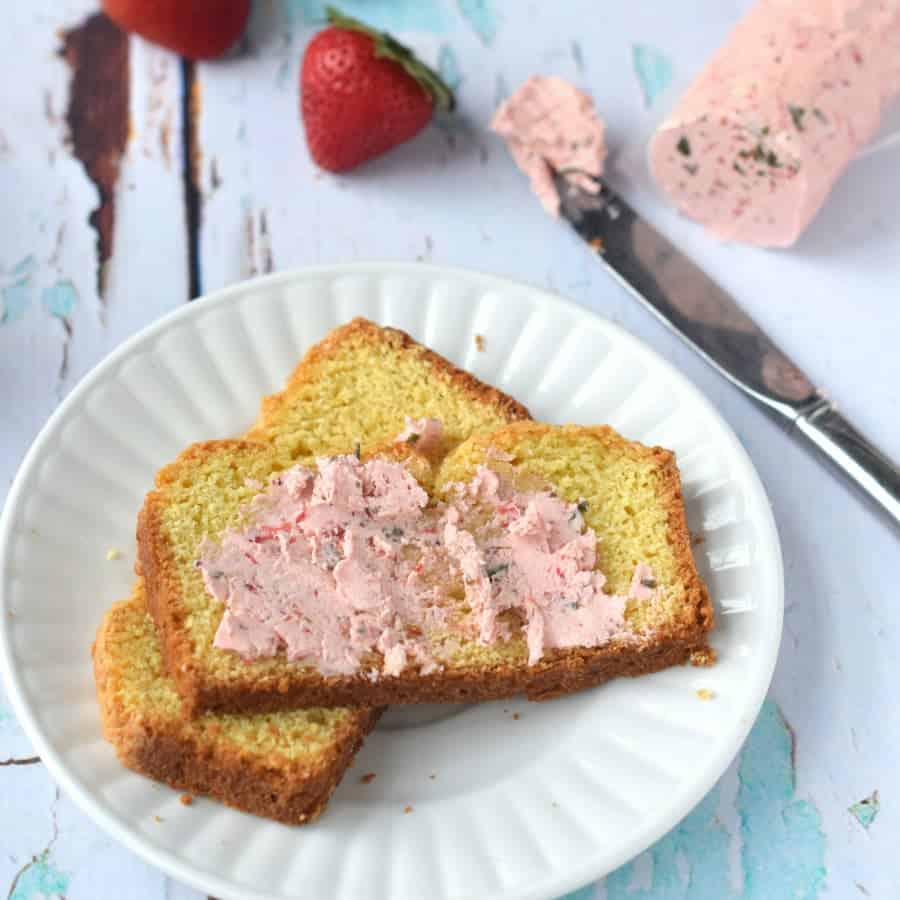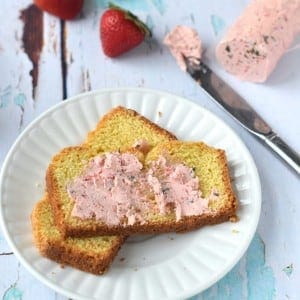 did you make this
Strawberry Basil Butter
You might also like
Strawberry Cheesecake French Toast from Mom On Timeout
Strawberry Almond Skillet Cake from The Law Student's Wife
Strawberry Basil Muffins from Something Swanky
Homemade Strawberry Syrup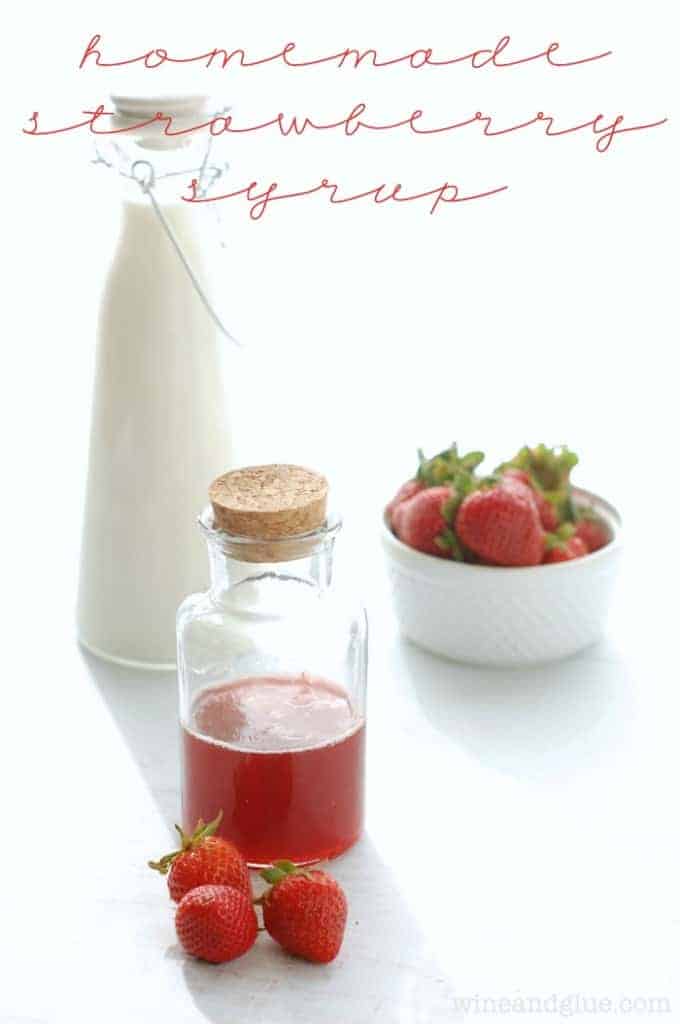 Strawberry Banana Bread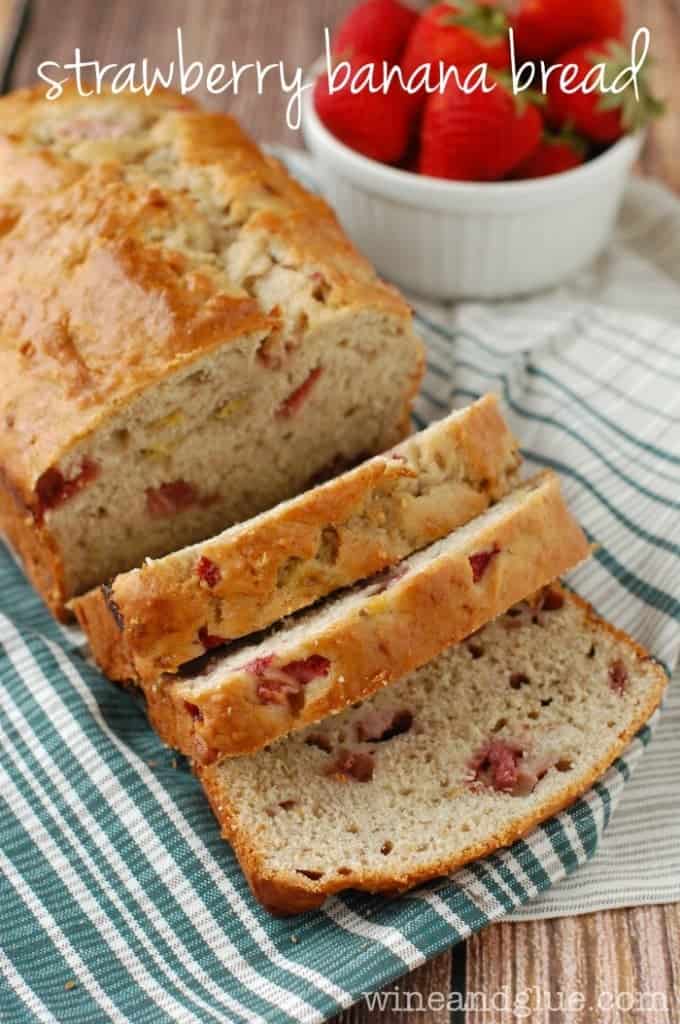 Chocolate Dipped Strawberry Cookies